Fire restoration, water damage restoration and mold remediation for over thirty years, (251) 653-9333 & (251) 928-1028, (866) 653-9333. We are ServiceMaster Advanced Cleaning & Restoration, the Master of Disaster.
We have one of, if not the largest, crew of DEDICATED fire cleanup technicians in the Mobile, Baldwin, Mississippi Coast and South Alabama areas. If you are the unfortunate victim of a fire or smoke damage situation, give us a call, THERE IS NO BETTER TEAM TO HANDLE YOUR MOST PRECIOUS POSSESSIONS.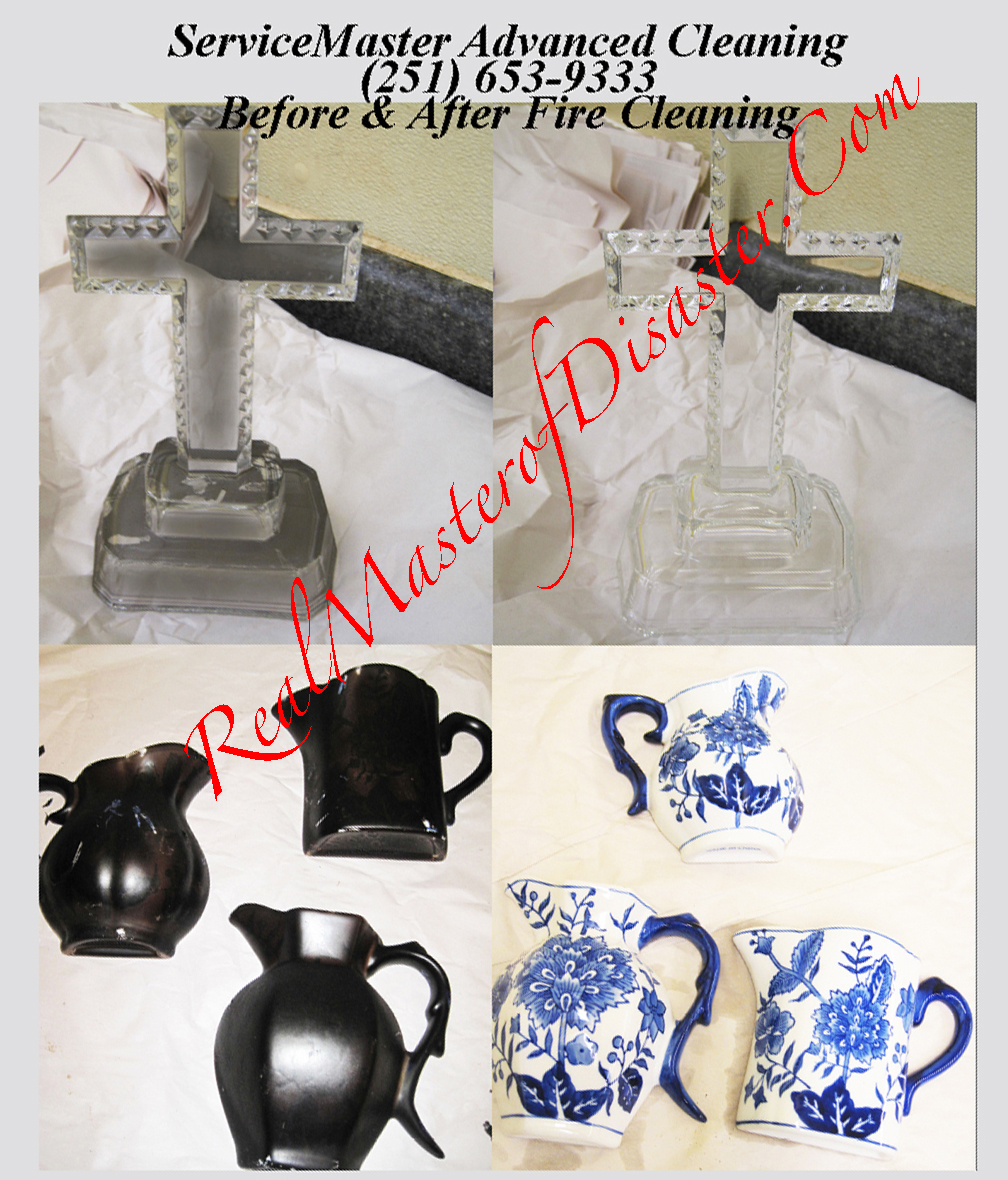 We have posted many informative articles on our page at http://www.realmasterofdisaster.com. Please take the time to view them if you need some information. Better yet, give us a call and we will be pleased to help you.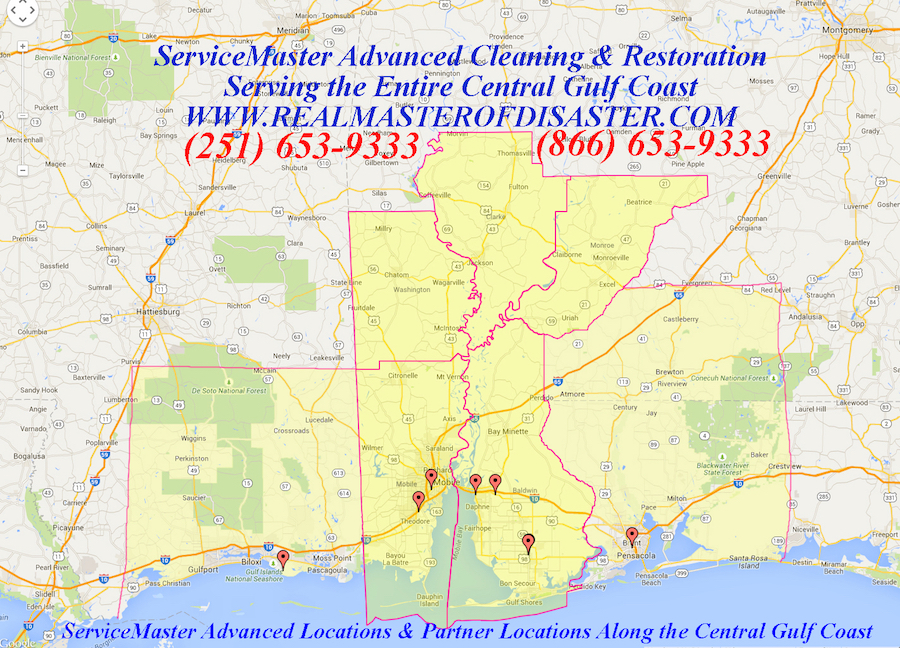 Remember that YOU AND YOU ALONE, decide who works in your home or business. YOU decide who handles your most precious of possessions! Tell your insurance provider that you want SERVICEMASTER ADVANCED or call us directly. Make sure that there is no confusion. There are other mitigation companies, and even others with similar sounding names. We are ServiceMaster Advanced, The Master of Disaster, Enterprise number 7027. "WE WOULD BE HONORED TO SERVE YOU." (251) 653-9333, (251) 928-1028, or (866) 653-9333.