We are water damage restoration in Mobile, Baldwin County and Coastal Alabama and Mississippi. That's right, you can find us on Facebook as Water Damage Service, Master of Disaster, or ServiceMaster Advanced Cleaning & Restoration. On Twitter, we are RealMasterofDisaster. On the internet, our web page is Simply ServiceMasterMobileAlabama, and you can search it as ServiceMaster Advanced Cleaning & Restoration, and also on WordPress. Regardless of how you find us, you will be glad to know we are there and that you have found the true honest and caring company who can put your problem in the rearview mirror. Even if you simply need advice, don't hesitate to call us. You can also search our web page http://www.servicemastermobilealabama.com for videos and articles on virtually any issue that you may have in your home or business. In over thirty years, we have likely seen it, and we know how to fix it.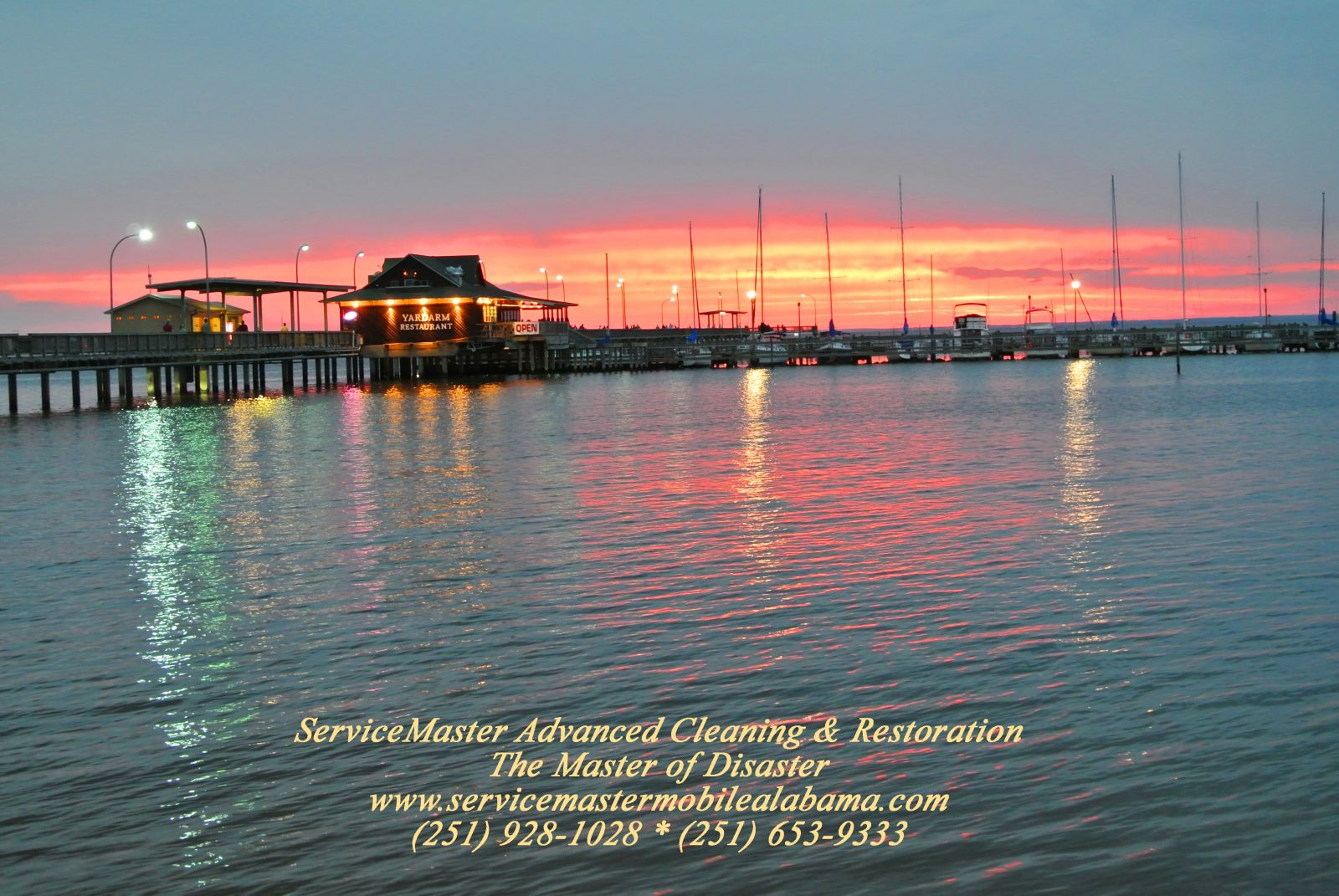 (251) 653-9333 or (251) 928-1028 are the numbers for the original ServiceMaster disaster restoration company operating in Mobile and Baldwin Counties -ServiceMaster Advanced Cleaning & Restoration - The Master of Disaster. http://www.servicemastermobilealabama.com Call us first, or call us last, but make sure you call us. You will instantly trust our personnel to not only help you, but to look out for your best interest. The integrity of our managers is something that we cannot describe, but we guarantee that you will instantly recognize it.
We are the original ServiceMaster disaster restoration company operating on the Gulf Coast for over thirty years. Not all franchises are nearly the same, nor are all mold remediation and water and fire damage restoration companies, created equal either. There are major differences between companies and their abilities, so you want to make sure that you are calling not only the right company, but the right ServiceMaster entity as well.
We prefer to keep the conversation about who WE are; not about what others do and provide. ServiceMaster Advanced Cleaning of Mobile AL specializes in Water Damage Restoration Services, Fire Damage Restoration & Mold Remediation including Carpet Cleaning & Drying, Wall Drying, Hardwood Floor Drying and Cabinet Drying, Trauma Cleanup, Demolition, and Rebuild, for both Commercial and Residential Clients. We provide a number of deep cleaning services including post-construction cleaning, detail cleaing, hard surface floor refinishing, grout cleaning and pressure washing in addition to janitorial at our sister company, ServiceMaster Services, (251) 344-5105. This company provides janitorial to some of the most well-know entities in the Mobile area. http://www.servicemastermobilealabama.com/Janitorial.html. Also, please check our testimonials page: http://www.servicemastermobilealabama.com/Testimonials.html. We have so many of these unsolicited comments and thank you notes that it is impossible to post them all!
Based out of Mobile AL, Daphne, AL and Foley, AL, we serve the entire local area including Mobile, Citronelle, Saraland, Satsuma, Chickasaw, Prichard, Eight Mile, Semmes, Theodore, Grand Bay, Irvington, Bayou La Batre, Dauphin Island, Bay Minette, Loxley, Stapleton, Spanish Fort, Daphne, Lillian, Fairhope, Silver Hill, Foley, Elberta, Seminole, Magnolia Springs, Orange Beach, Perdido Key, Gulf Shores and every community in Mobile and Baldwin Counties in South Alabama; and Pascagoula, Gulfport, Biloxi and every community in Jackson and Harrison Counties in Mississippi.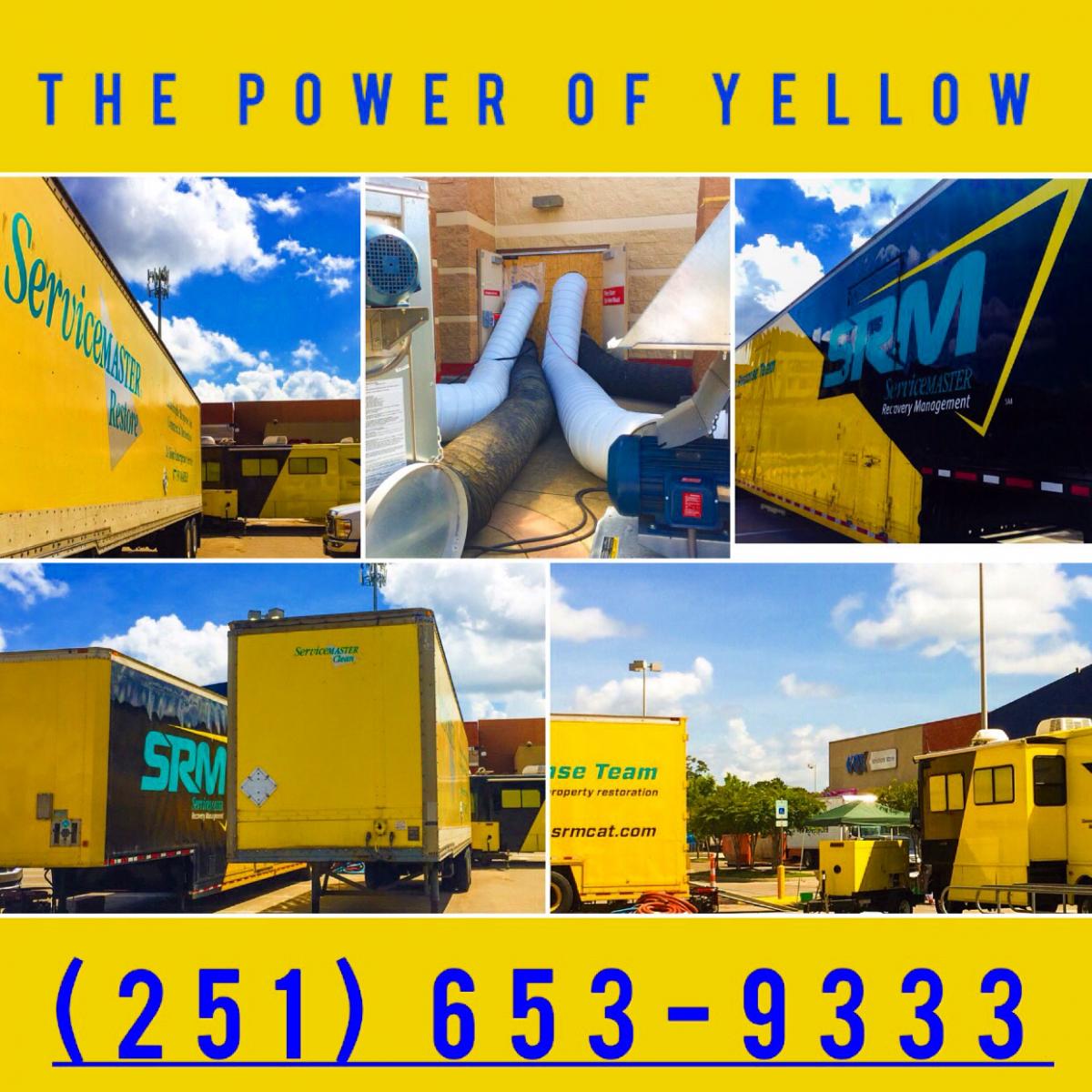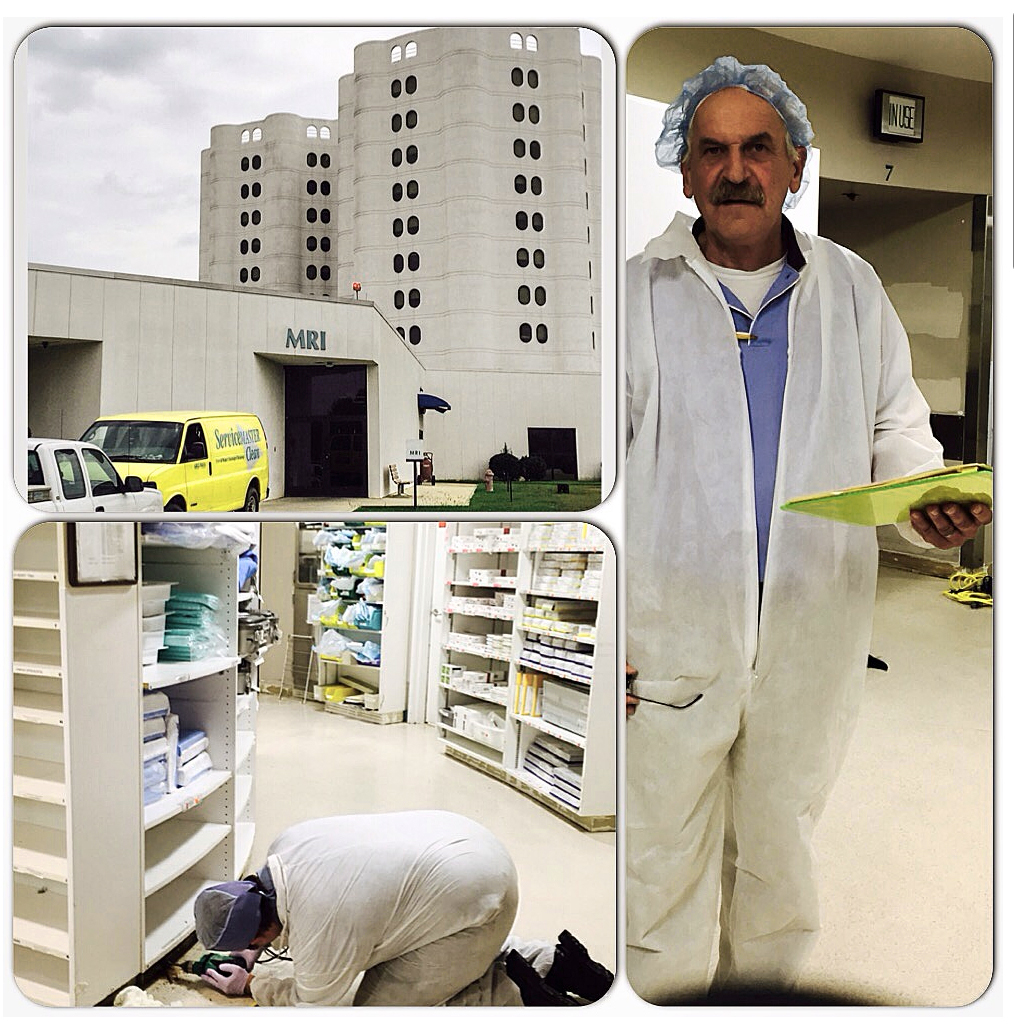 ServiceMaster Advanced Cleaning is part of the largest ServiceMaster group of companies specifically performing water damage and mitigation services in the Mobile and Baldwin County area. ServiceMaster Advanced Cleaning, The Master of Disaster, has been in operation in the Mobile area for over 30 years and has handled some of largest water damage and fire damage cleanup jobs in the Mobile area. From tornado cleanup jobs during the tornadoes of Christmas 2012 in Mobile, and in Hattiesburg, MS in 2013; to hurricane cleanup jobs in Hurricanes Ivan, Katrina, and every Spring rain and flood event to happen in the area in the last quarter century, ServiceMaster Advanced has been there. We didn't just begin our mitigation company last year, we have been here all along and have steadily grown with the community and helped the parent company innovate and improve the brand. ServiceMaster Advanced Cleaning has performed mitigation jobs for the Alabama State Docks, The Mobile Convention Center, the RSA Tower, The Mobile Infirmary, the AmSouth Tower, the Regions Bank Building, the University of South Alabama, The City of Mobile, The County of Mobile, Springhill College, Springhill Memorial, ST Mobile Aerospace, Airbus, The Mobile County School System, The Corps of Engineers, The State of Alabama and many many more commercial buildings and thousands of homeowners. If you find yourself in need of mitigation services for your home or business, trust the true professionals, the company that the commercial industry turns to time and again, The Master of Disaster, ServiceMaster Advanced Cleaning & Restoration (251) 653-9333 / (251) 928-1028.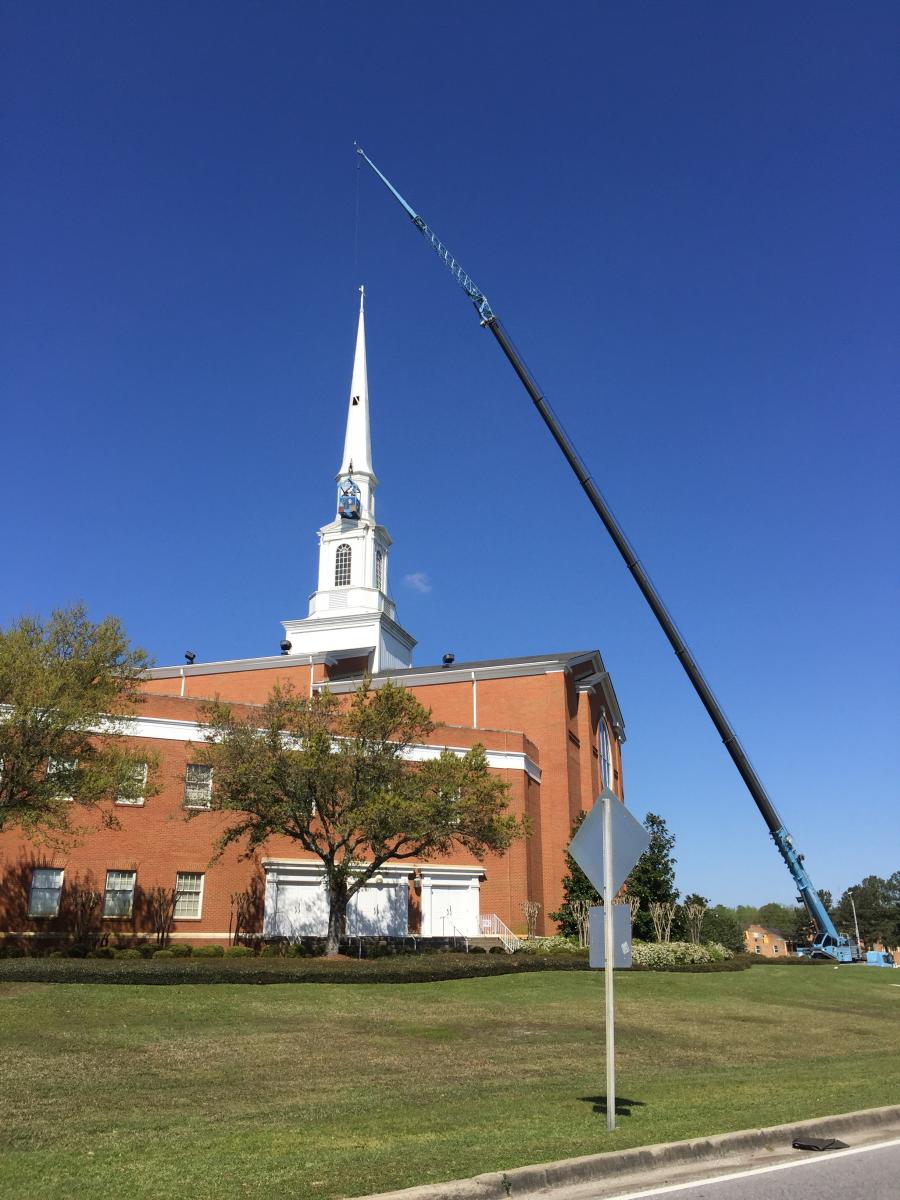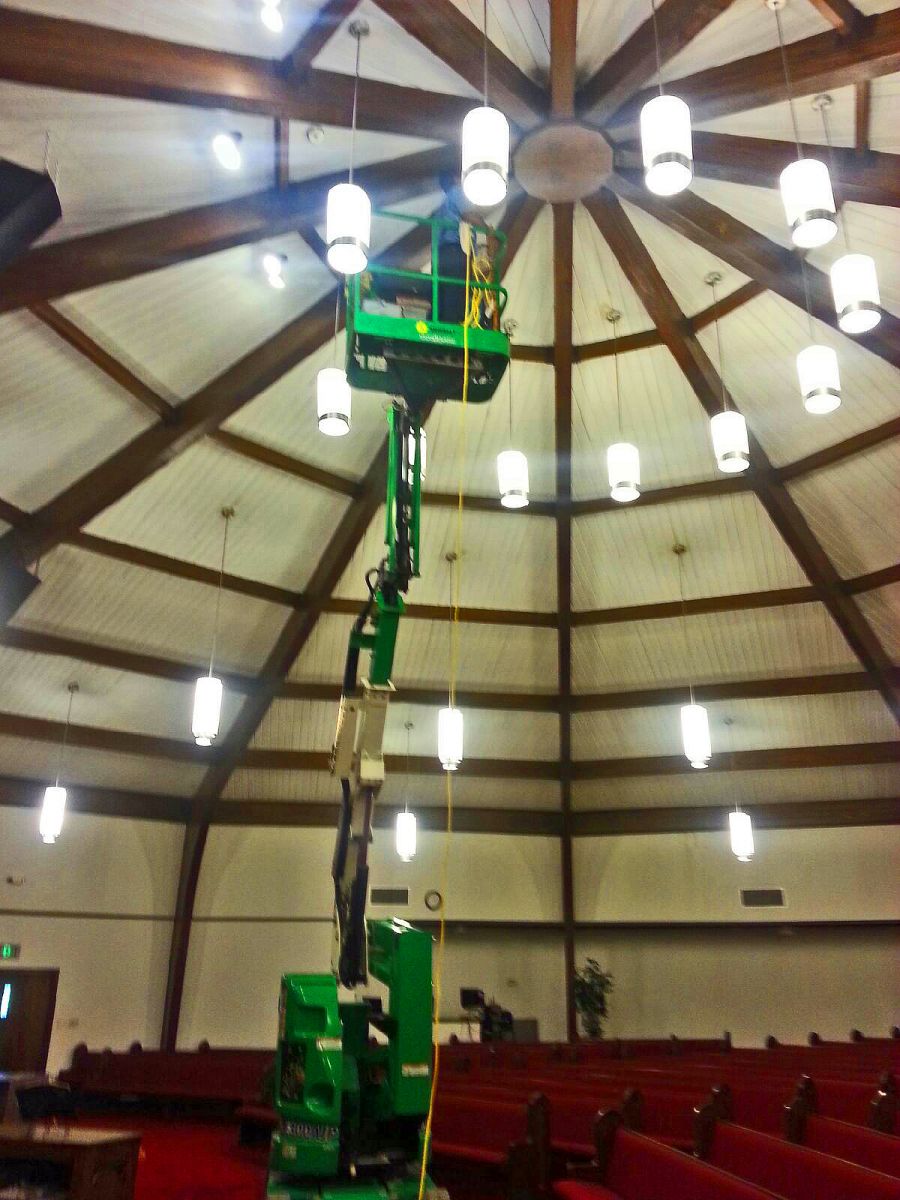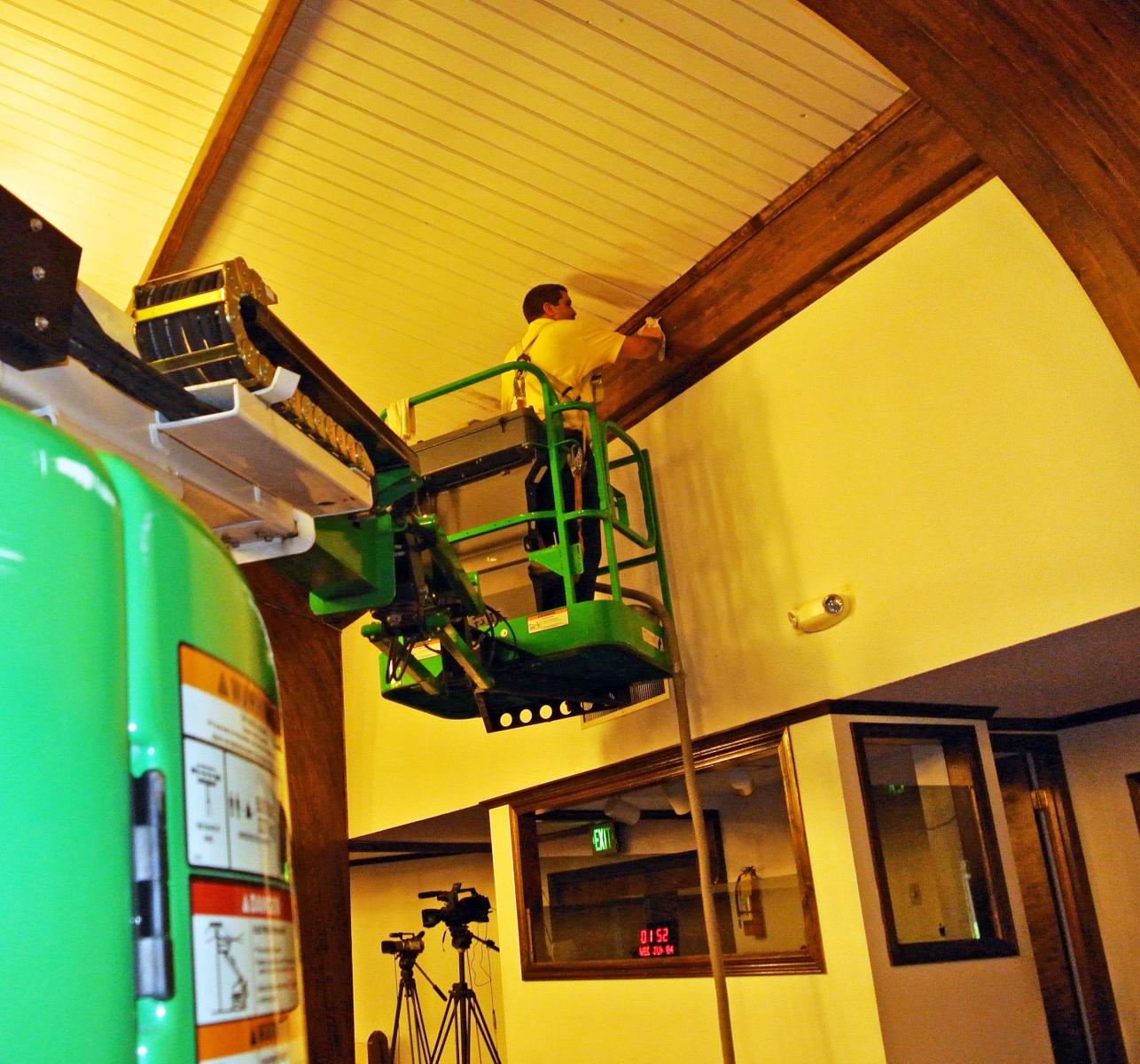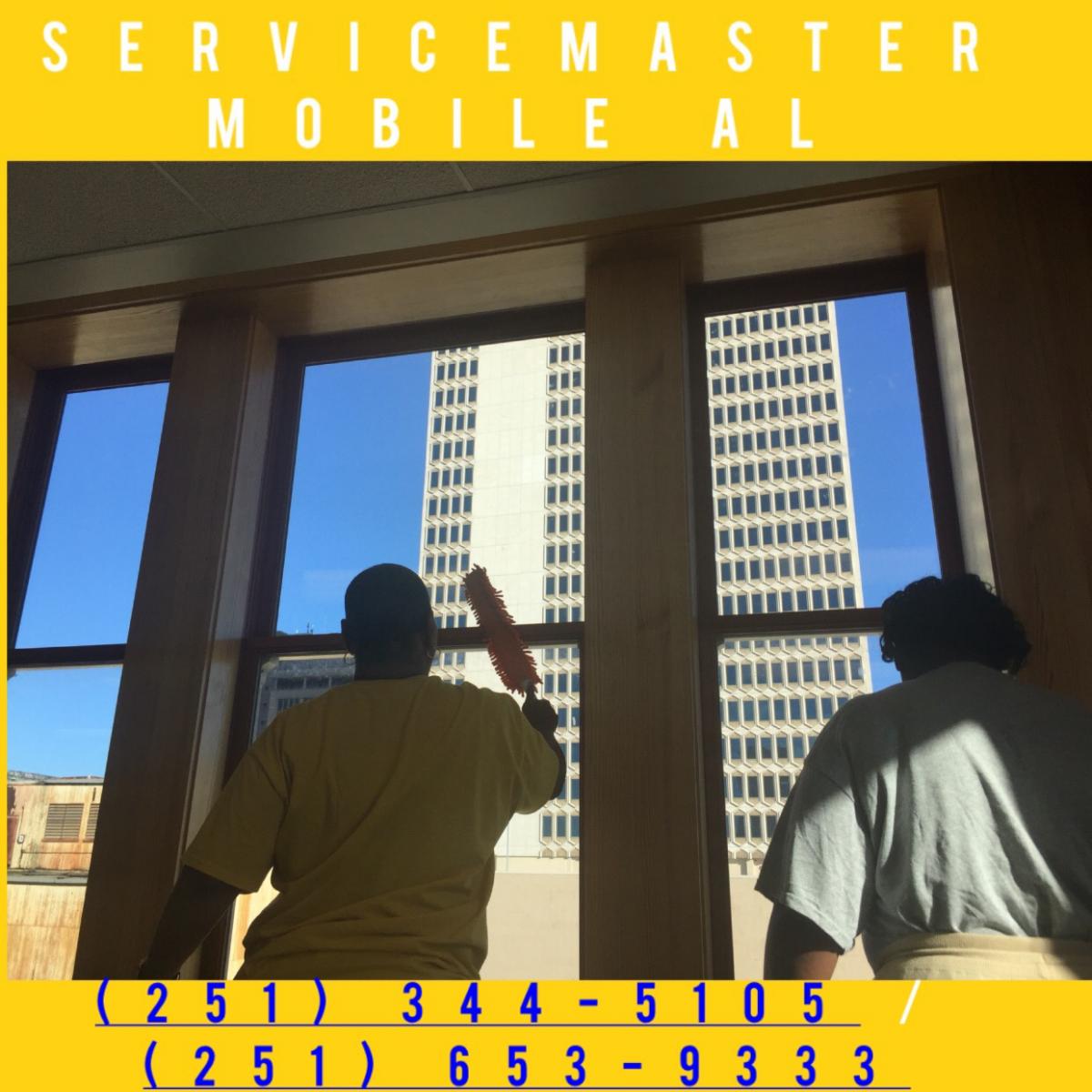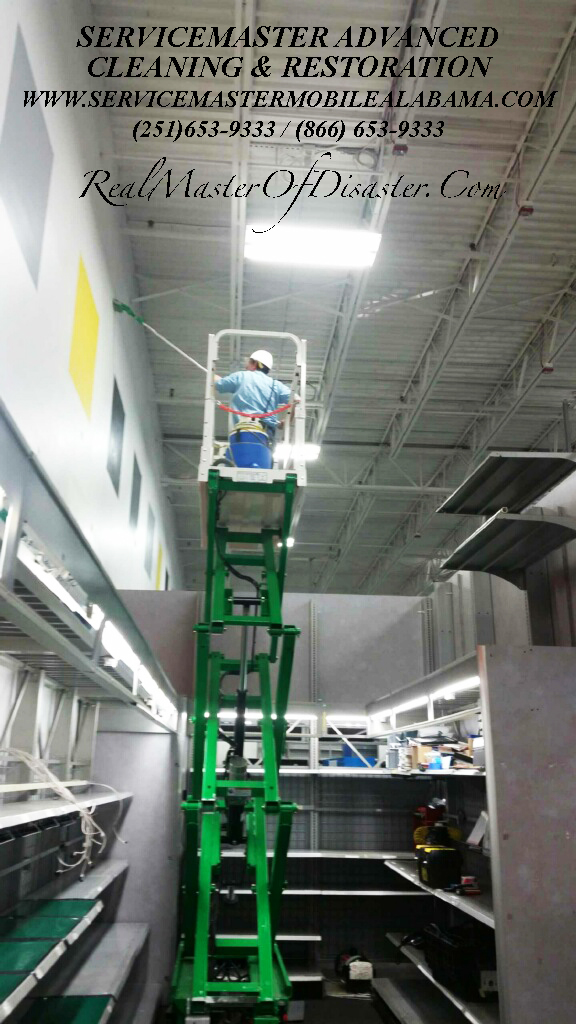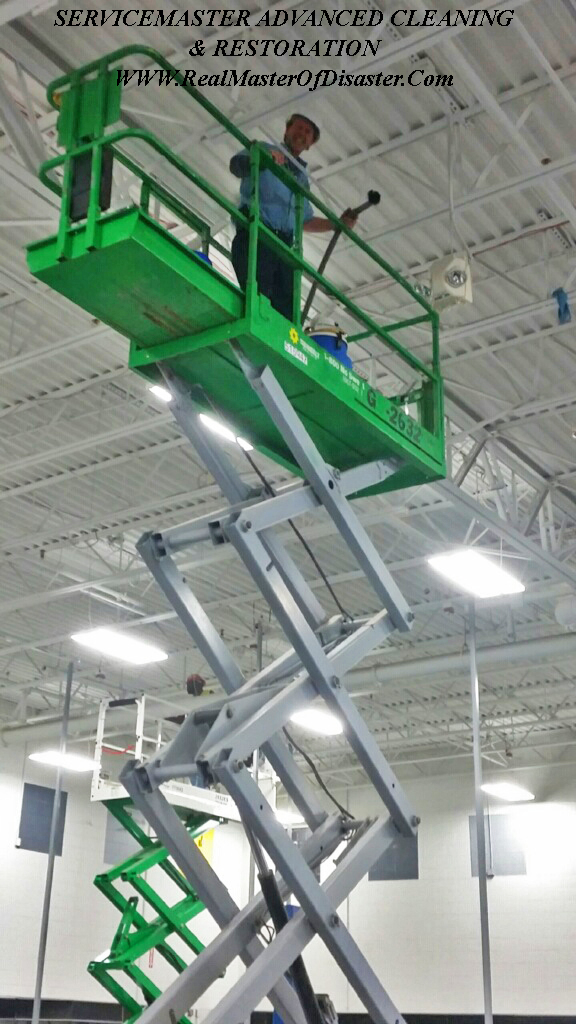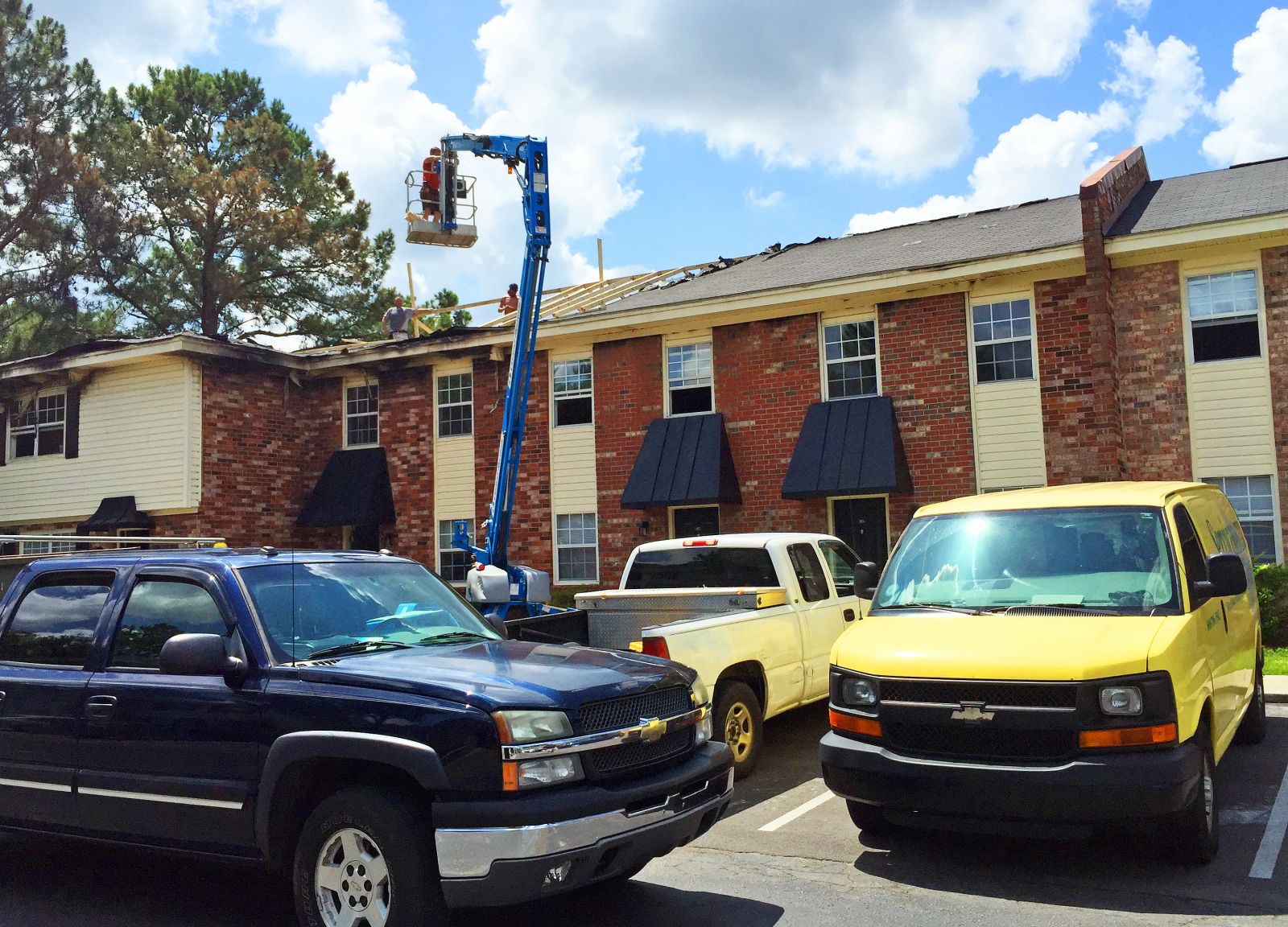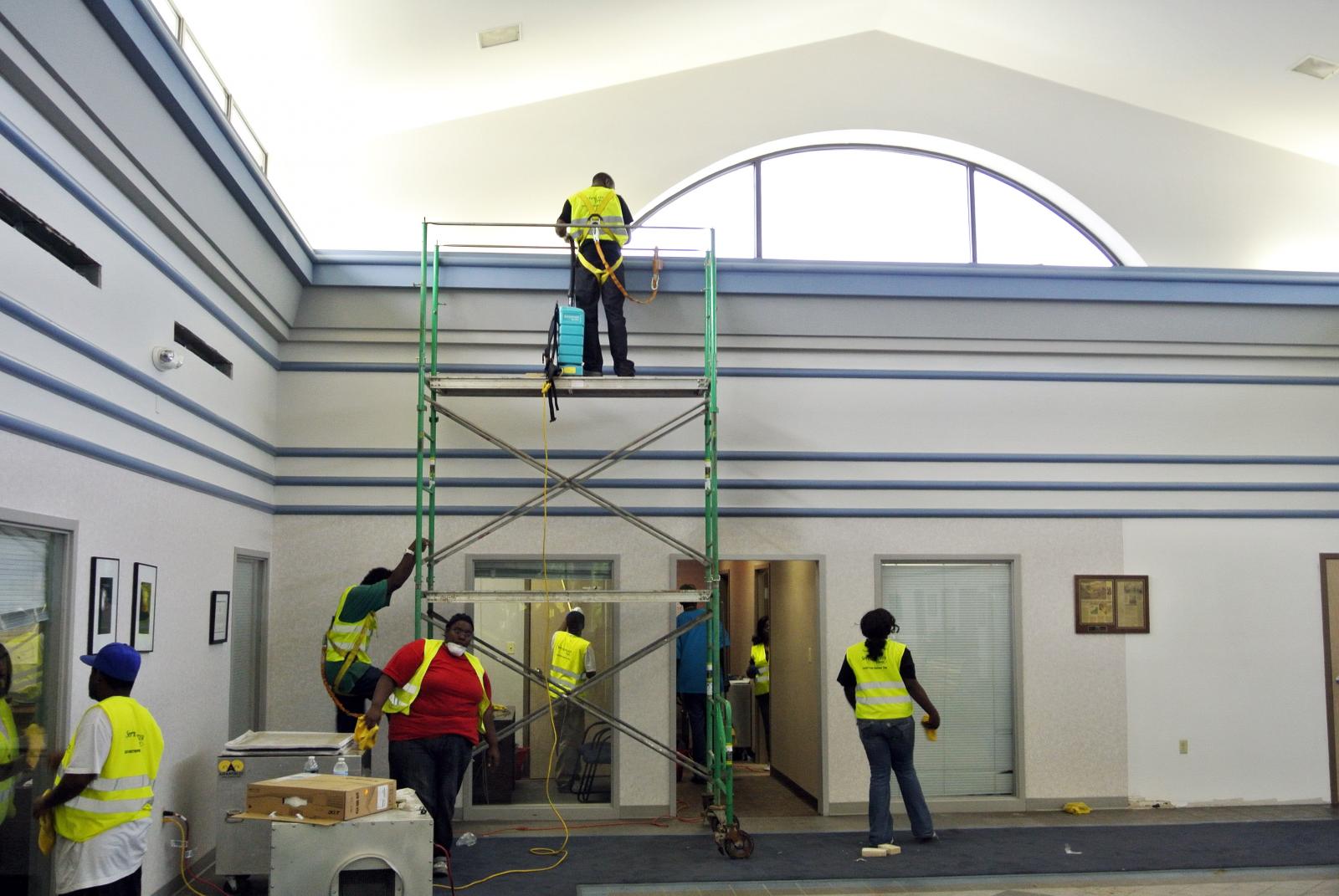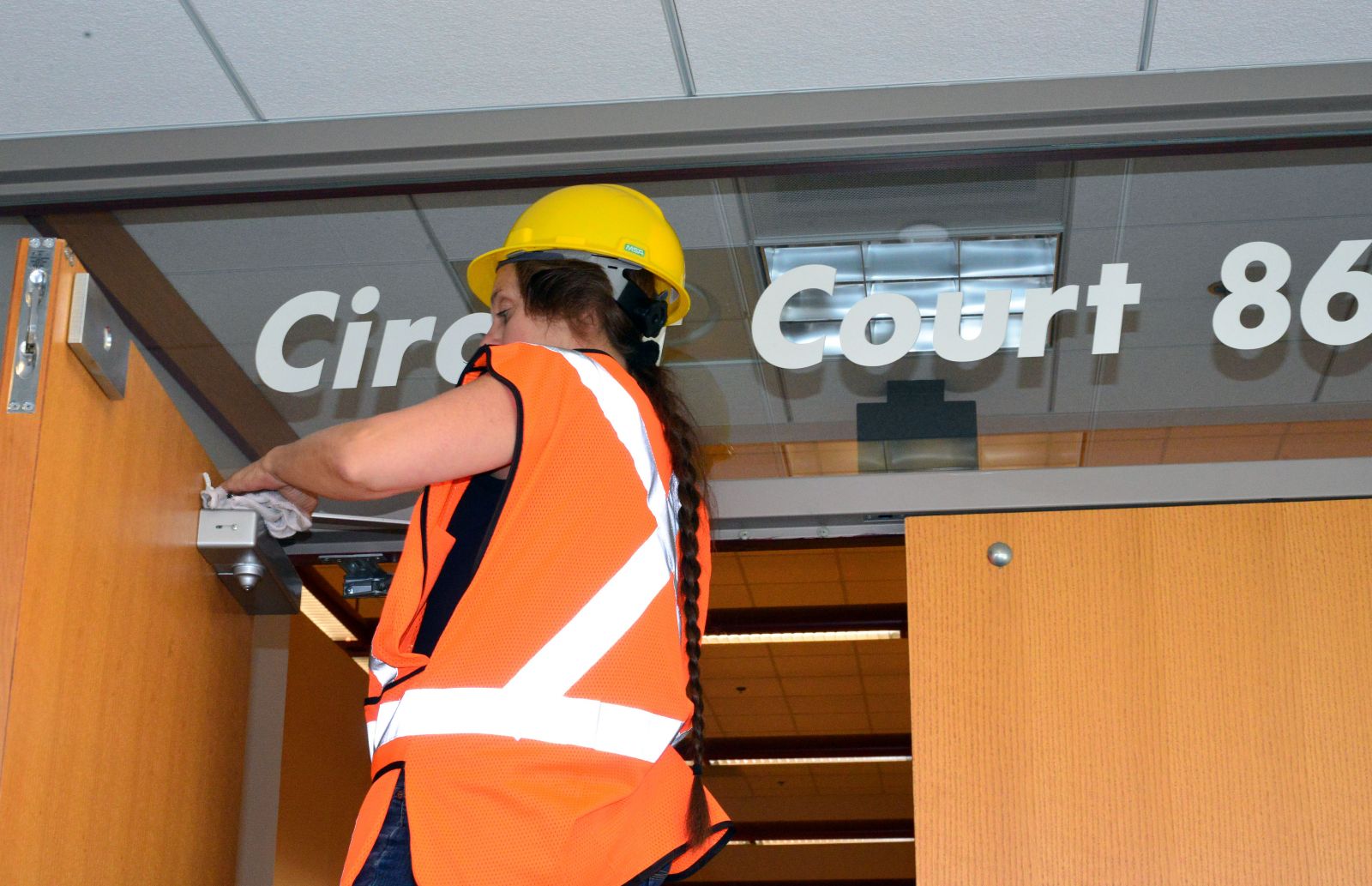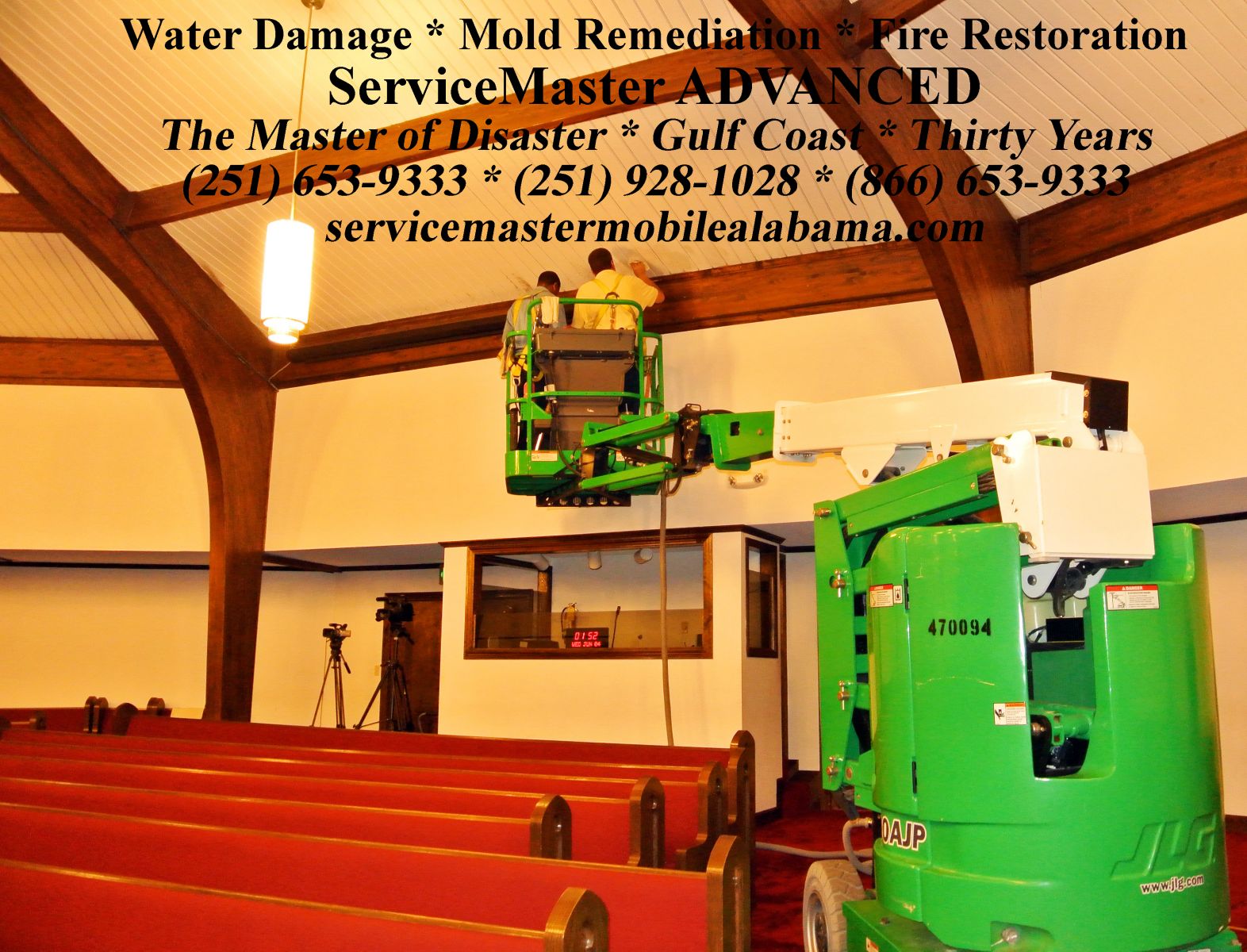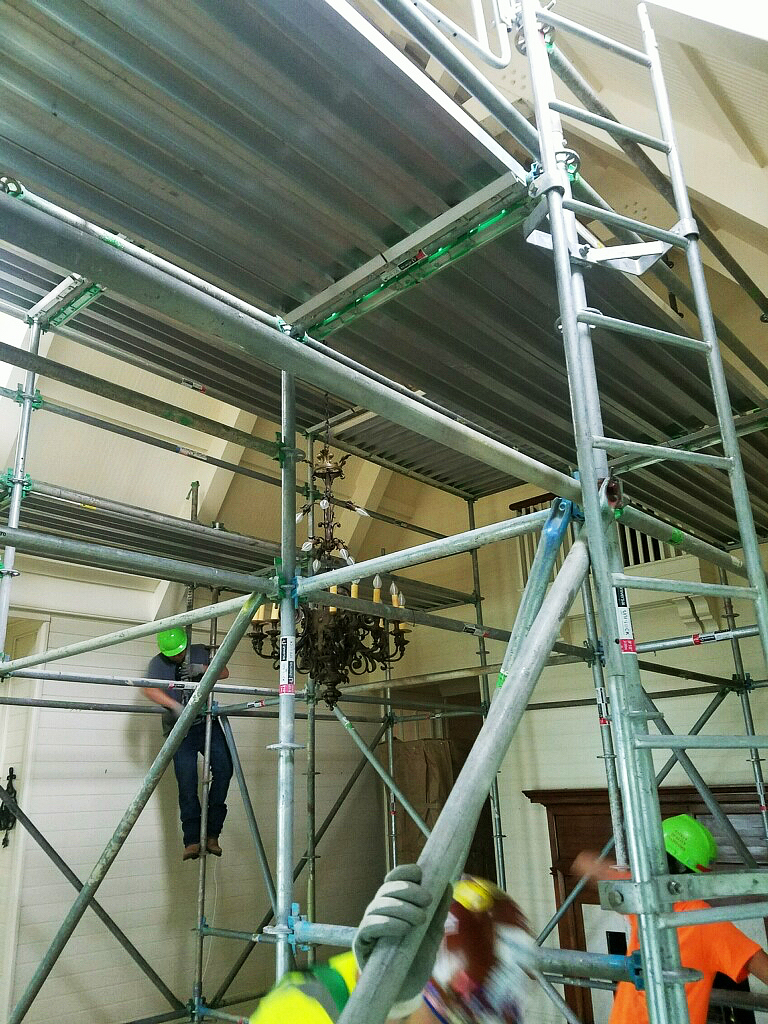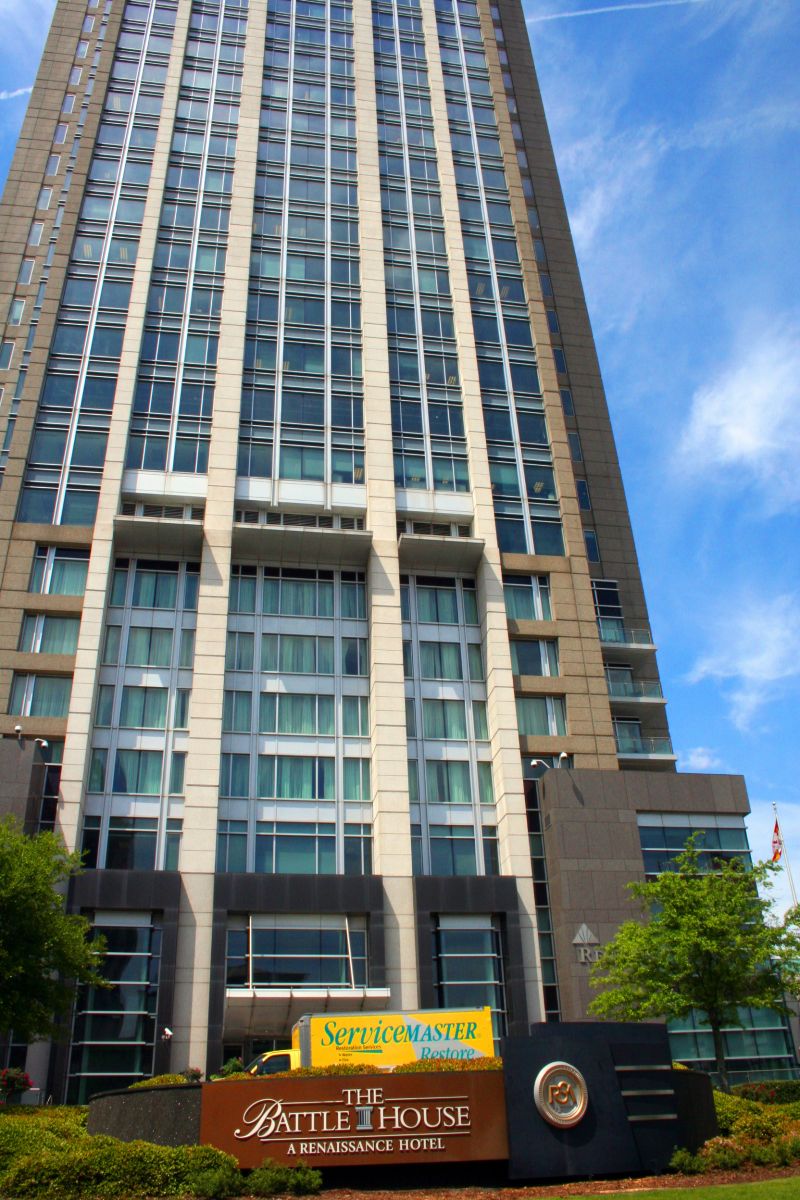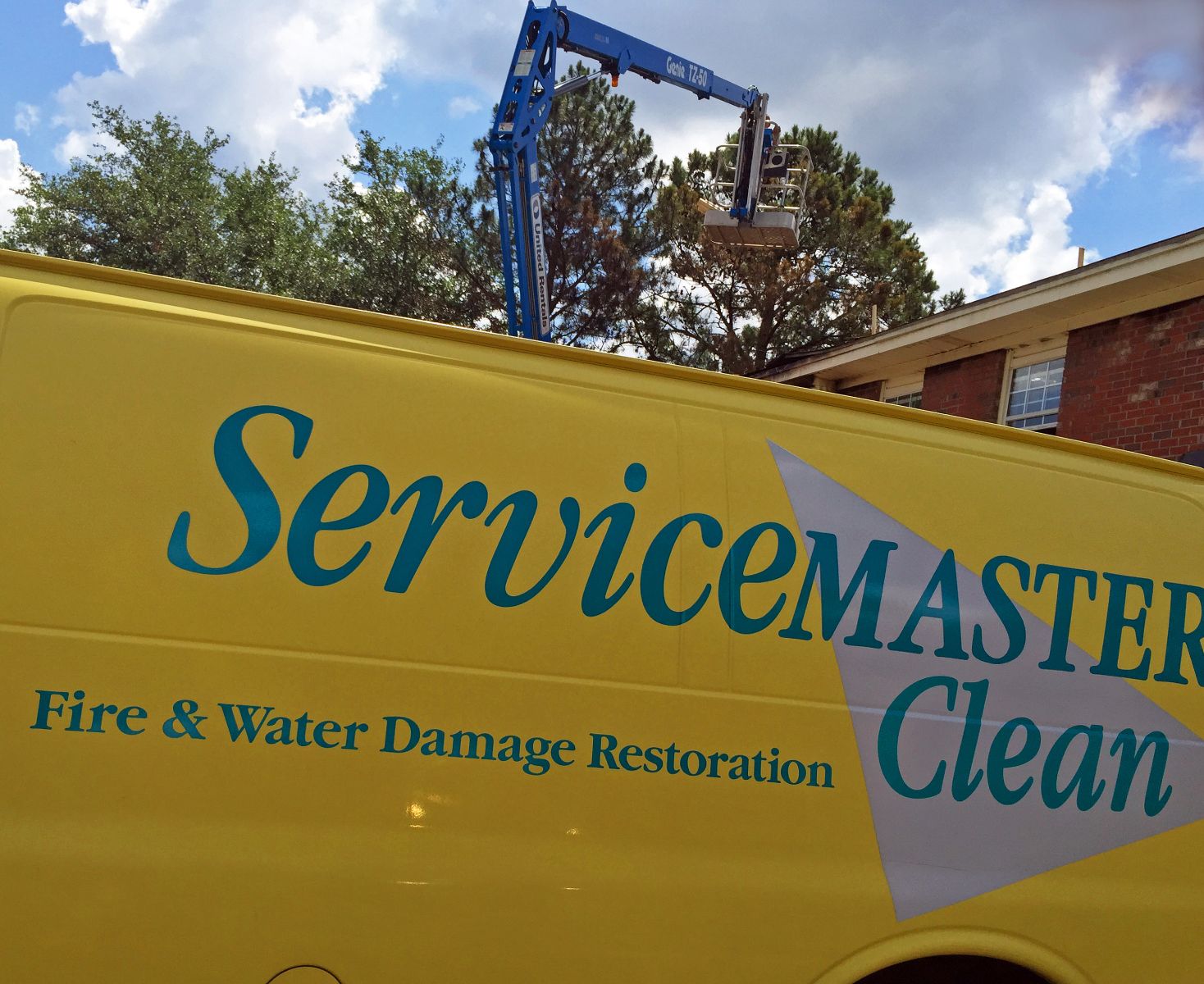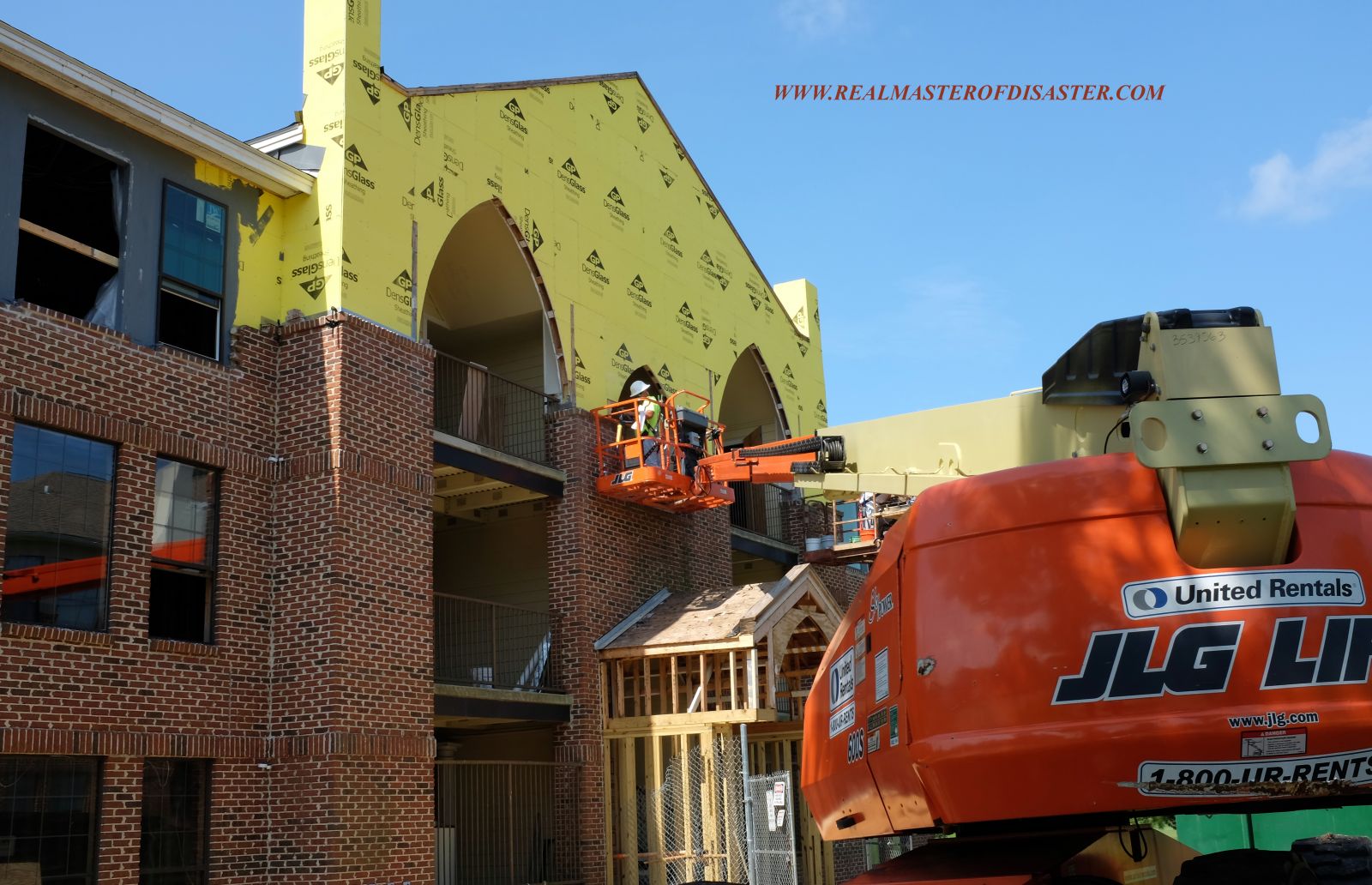 We have two companies serving Mobile and Baldwin County, Alabama and the Entire Gulf Coast for post-construction cleaning. We can marshall the forces of our janitorial company and our SRM (ServiceMaster Recovery Management) for any sized water restoration, or fire restoration job. We can handle any sized job between the two companies and our strong regional presence.
(251) 344-5105 is the number for the expert in hard surface floor refinishing, stripping and maintenance. ServiceMaster Services, the area's leader in janitorial, floorcare and carpet cleaning, can handle any sized floor refinishing job from a few square feet to several hundred thousand square feet. We have the personnel, the resume' and the equipment to handle any sized job. ServiceMaster Advanced Cleaning & Restoration is the areas premier disaster restoration company, we can be reached at (251) 653-9333, (251) 928-1028 or (866) 653-9333.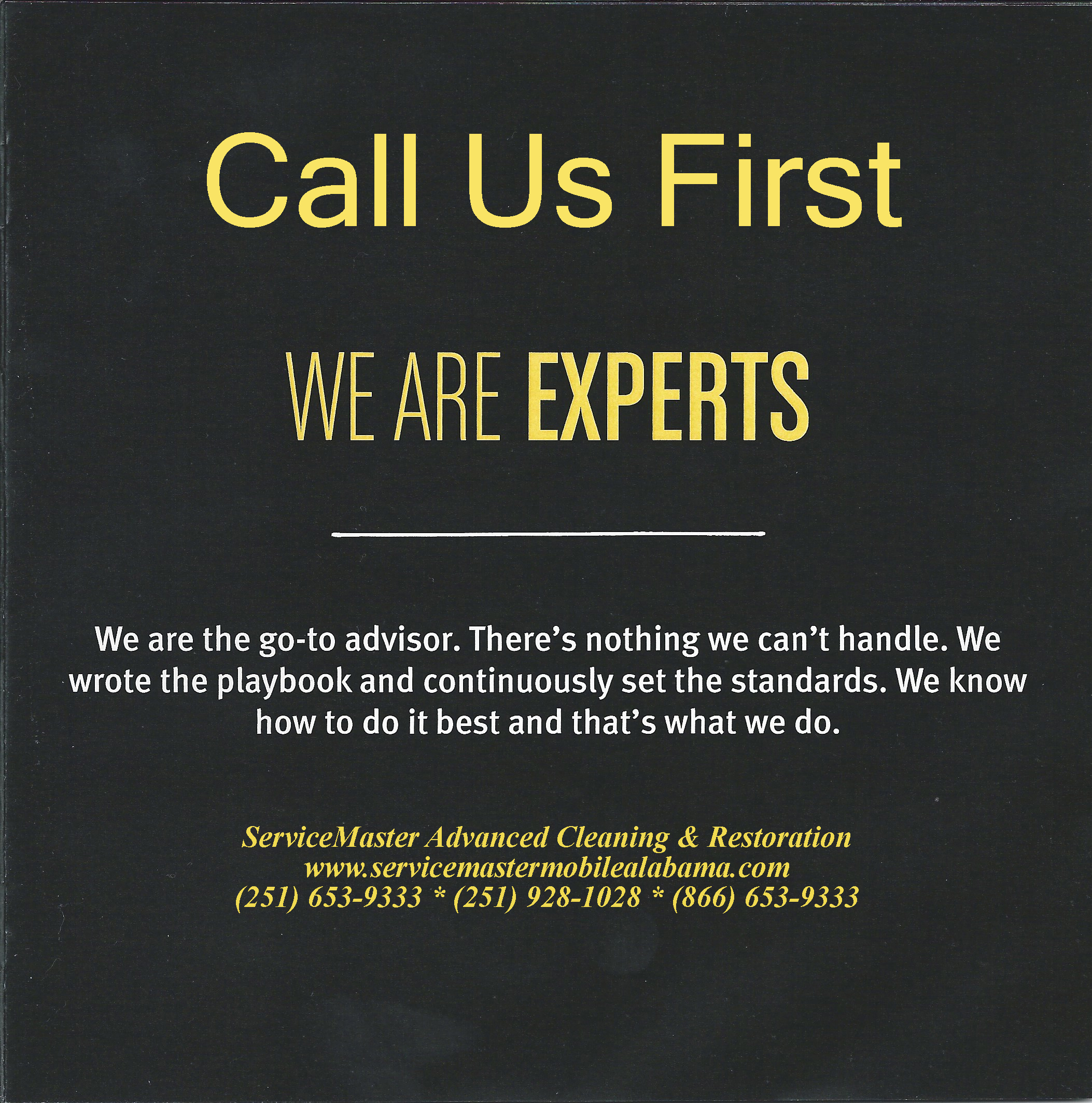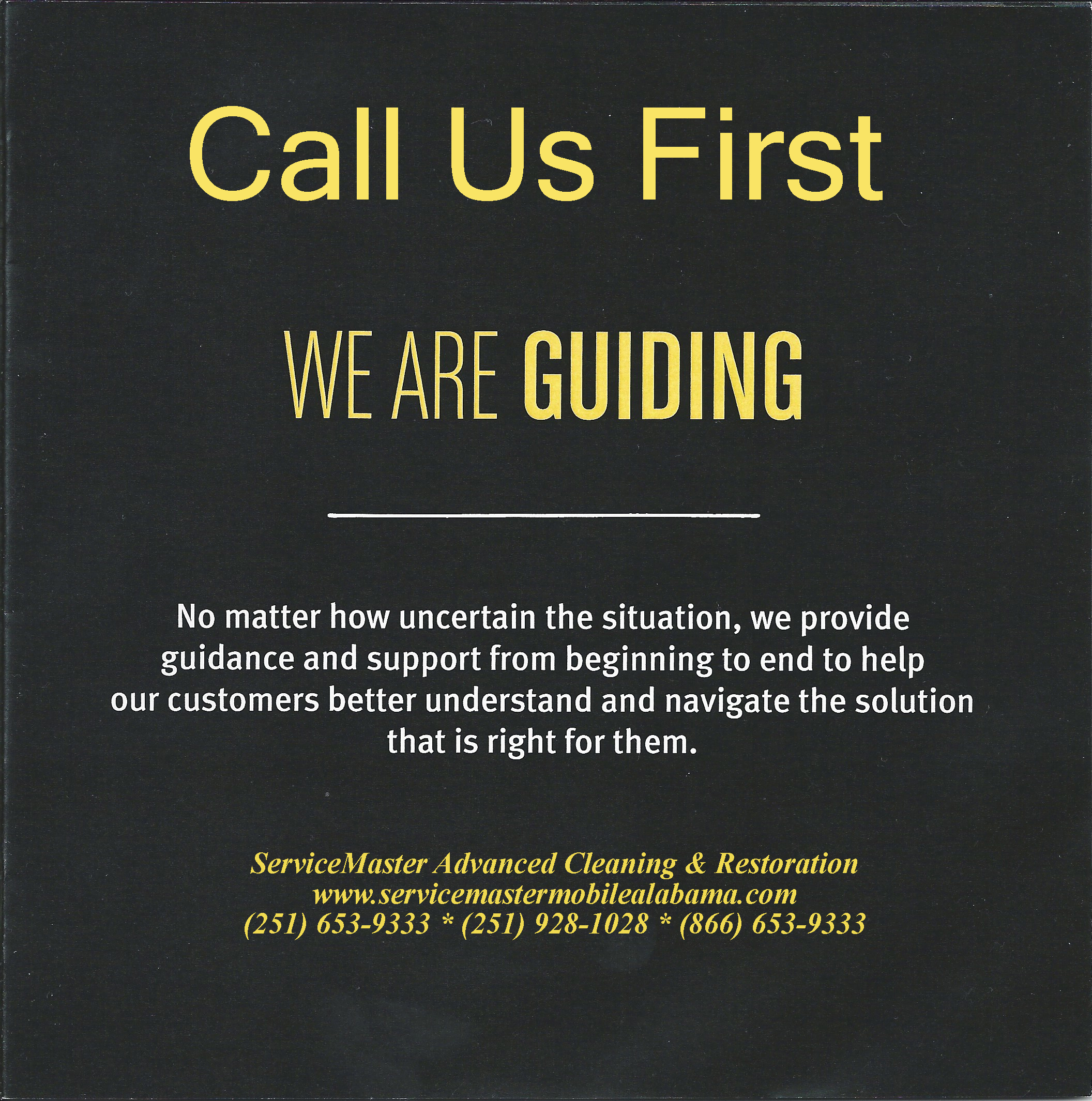 We handle some of the Gulf Coast's most well know entities. In janitorial, we specialize in Medical, Industrial and Offices. We clean schools, ships and airplanes as well! We have one of the largest staffs of cleaning personnel anywhere, and we use the most modern of equipment and procedures. We are locally owned and unlike so many of the postings on the internet, we actually live and work here in the Mobile area. We are not a fire and water damage restoration company, or janitorial company that has set up a virtual presence on the internet, hoping to subcontract to another outfit. We are real. We are here. We go to church and school here. We pay taxes here and we are part of the volunteer community here in Mobile. We enjoy an excellent reputation and we care about your facility. Our prices are fair and our service is excellent and consistent. We do not underbid in the effort to get our foot in the door and then raise our prices. We do not believe in poor service and then come in once a month to raise the cleaning standard; conversely we believe in keeping your facility in first-class condition ALL of the time! Call us today for a quote. No building is too small, and none certainly is too large. (251) 344-5105. For fire and water mitigation, call us at (251) 653-9333 in Mobile or (251) 928-1028 in Baldwin County.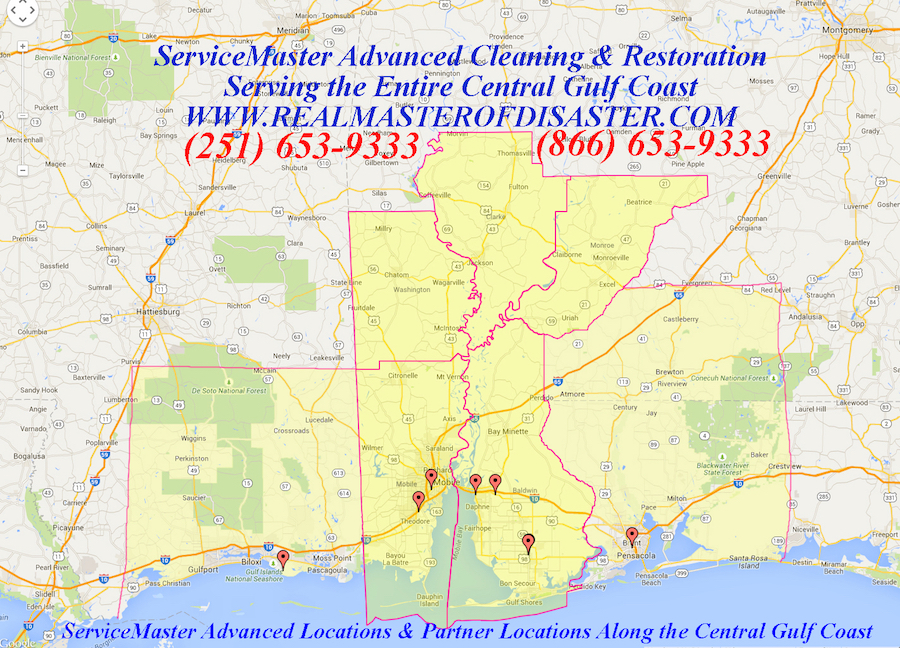 Remember that YOU AND YOU ALONE, decide who works in your home or business. YOU decide who handles your most precious of possessions! Tell your insurance provider that you want SERVICEMASTER ADVANCED or call us directly. Make sure that there is no confusion. There are other mitigation companies, and even others with similar sounding names. We are ServiceMaster Advanced, The Master of Disaster. "WE WOULD BE HONORED TO SERVE YOU." (251) 653-9333 or (251) 928-1028.