ServiceMaster Mobile, AL (251) 653-9333
On Saturday, May 16, 2015 Yester Oaks Apartments had a significant fire. This is a short video of the fire and the brave men of the Mobile Fire Rescue Department working the fire. http://www.servicemastermobilealabama.com/Yester-Oaks-Apt-Fire-Mobile-AL-The-Master-of-Disaster.html.
ServiceMaster Advanced, The Master of Disaster, in Mobile, Daphne and Foley, AL, takes a key interest in such fires. After all, our network does cleanup and rebuild work on losses such as this all of time. We have been servicing the Mobile and Baldwin County areas for over thirty years and have been involved in some of the largest flood and fire losses ever performed in the area. Please see our web site for further information http://www.servicemastermobilealabama.com.
NEWS UPDATE May, 18, 2015
ServiceMaster Advanced Cleaning & Restoration and ServiceMaster Pensacola secured the job! On May 18, 2015 we began roof tarping, demolition and structural drying. When we took the above video, we had no idea that we would be working on this very fire. Here are a couple of pictures: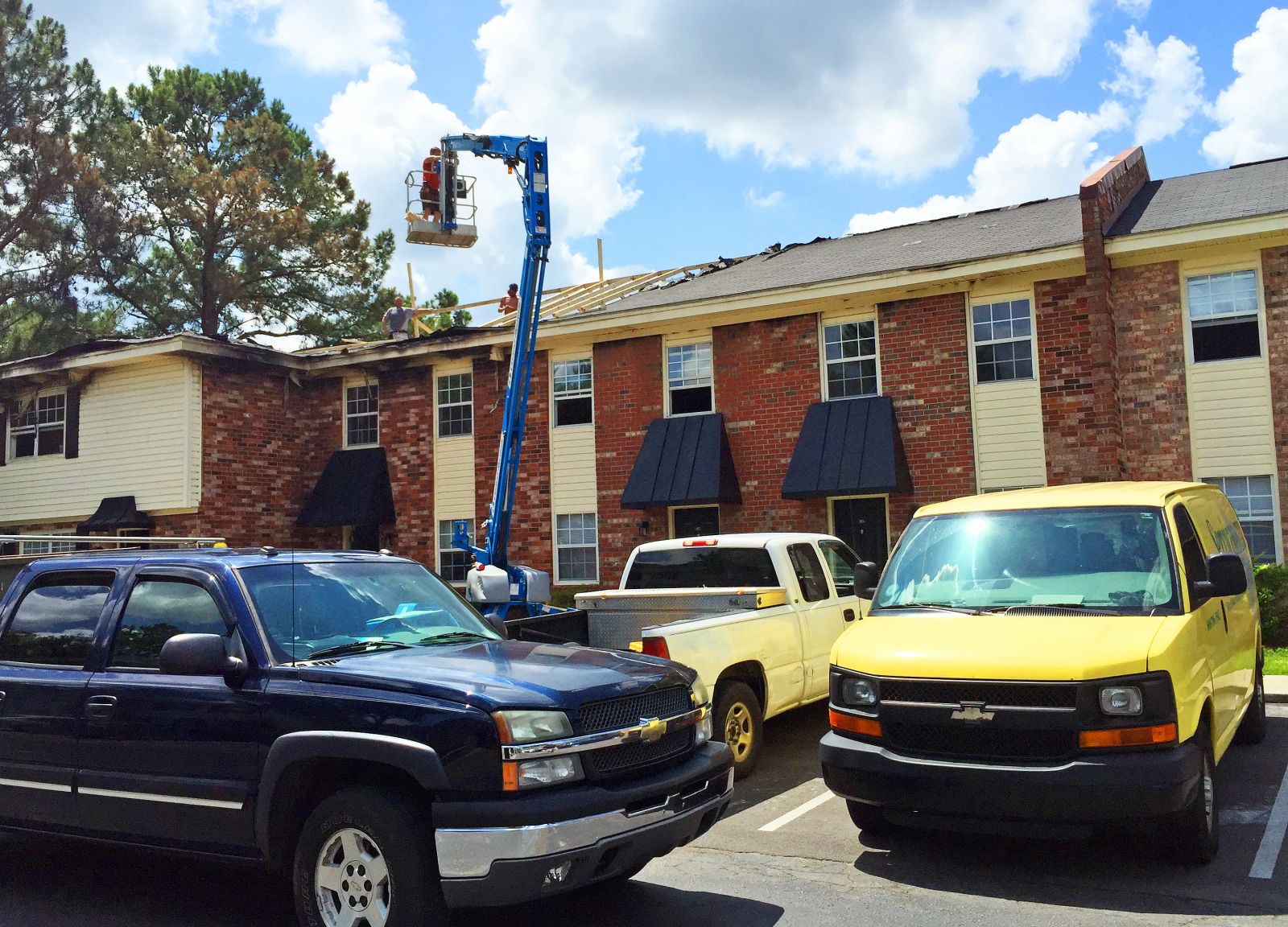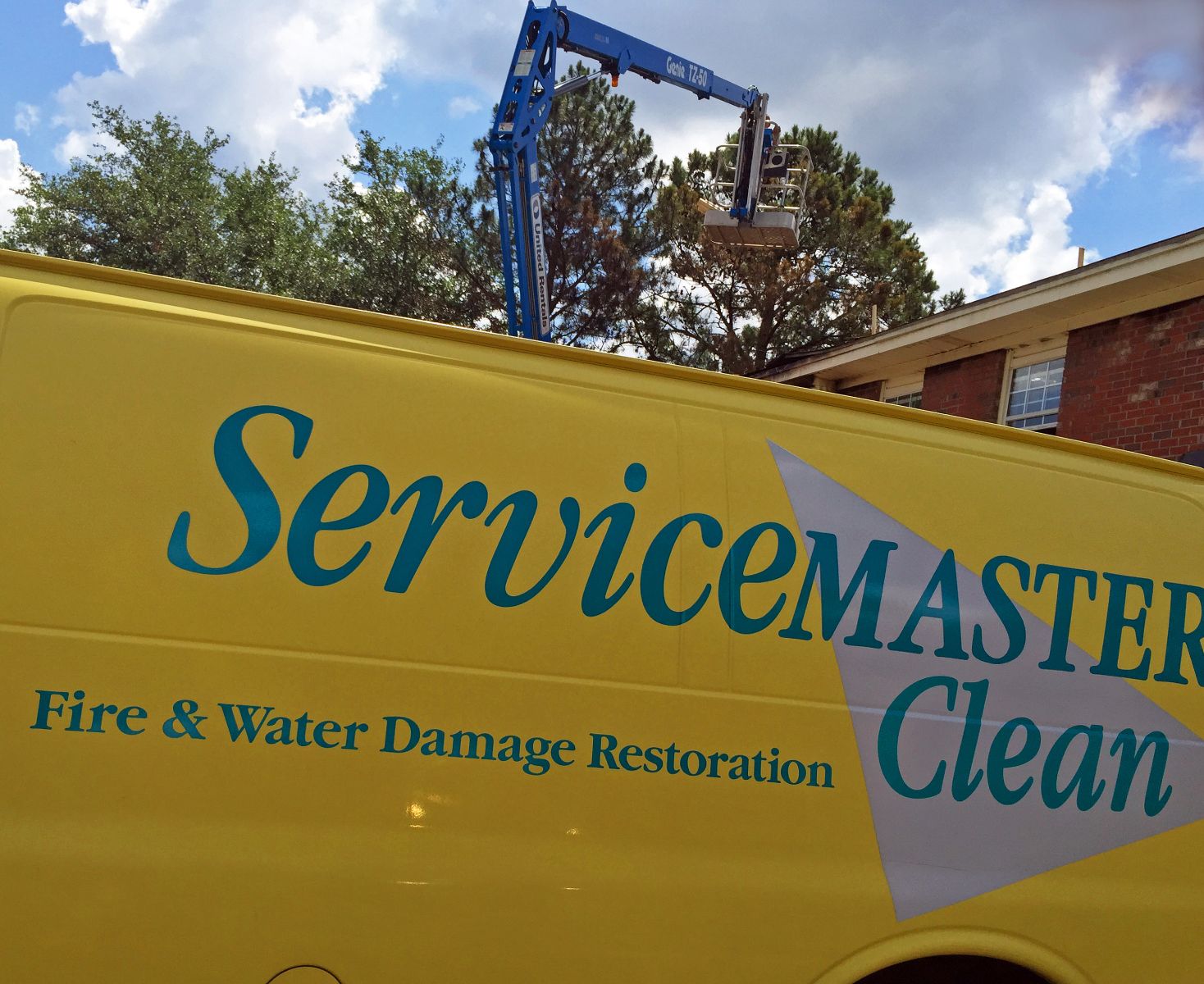 News Update May 27, 2015
As you can see from these pictures below and video, tarping has been accomplished, the demolition services are well underway, and the drying process has begun.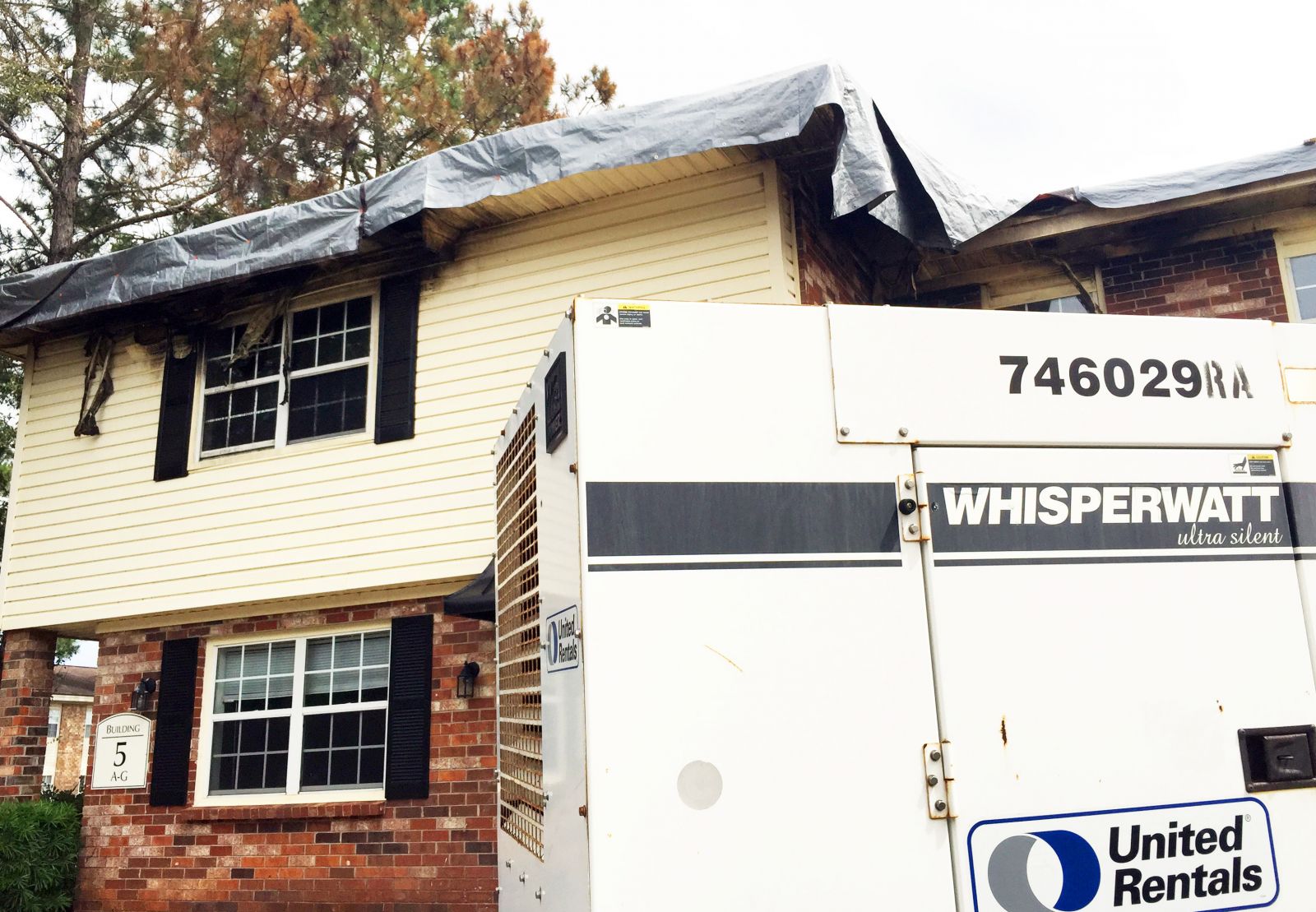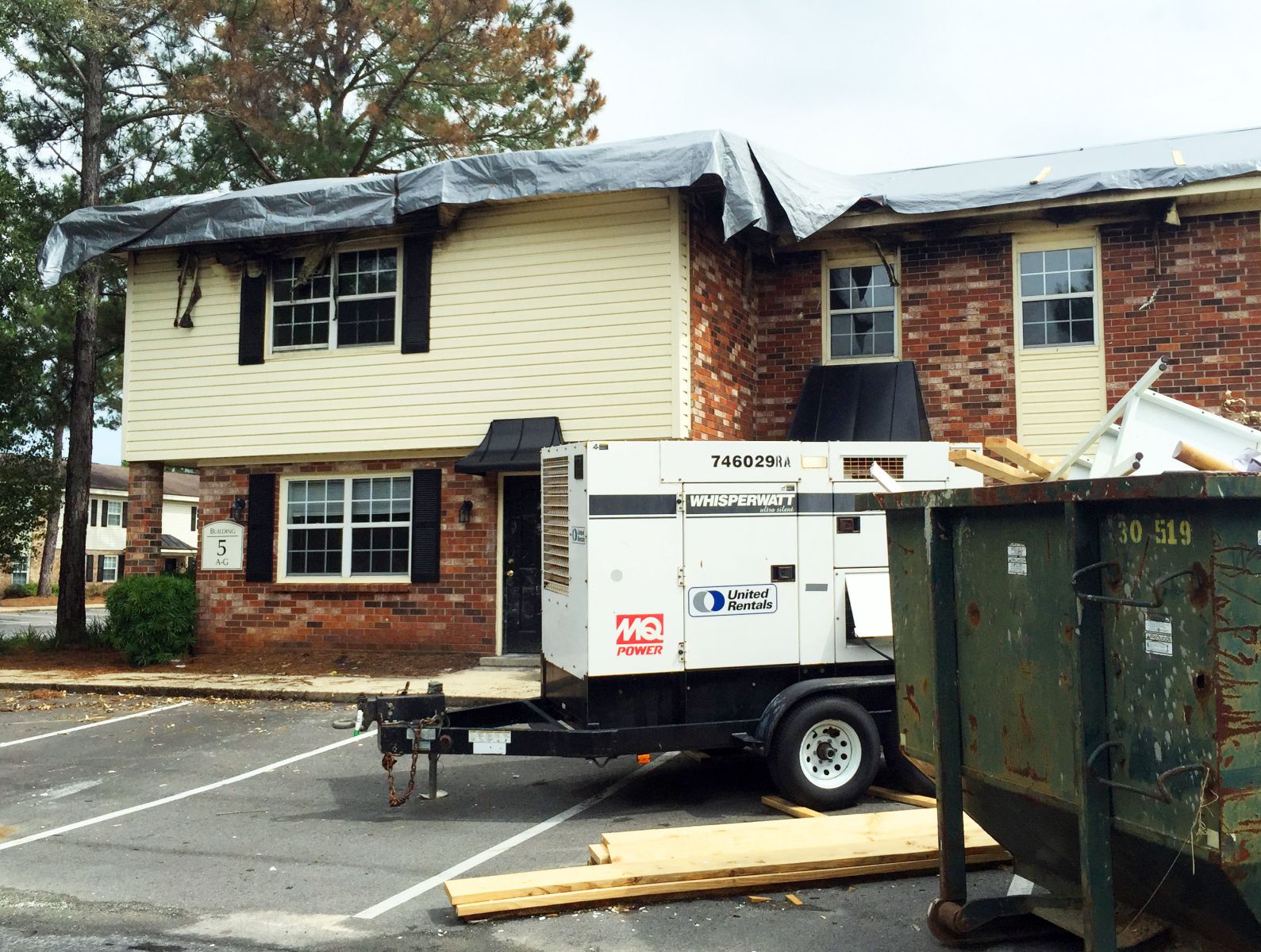 Remember that YOU AND YOU ALONE, decide who works in your home or business. YOU decide who handles your most precious of possessions! Tell your insurance provider that you want SERVICEMASTER ADVANCED or call us directly. Make sure that there is no confusion. There are other mitigation companies, and even others with similar sounding names. We are ServiceMaster Advanced, The Master of DIsaster. "WE WOULD BE HONORED TO SERVE YOU." (251) 653-9333 or (251) 928-1028.