ServiceMaster Restore® knows that stress levels skyrocket after any home disaster, especially in the case of water damage with its potentially lingering effects. That's why we put all the information you need to know together with these water damage insurance claim tips, so you can keep stress to a minimum if the unthinkable does happen.
How to File a Water Damage Insurance Claim
If you're standing ankle-deep in a flooded basement, take a deep breath and remember that you have a plan. The first two calls to make after a water damage event are to your insurance agency or representative and to ServiceMaster Restore® so that we can begin the water extraction process and clean up as soon as possible. After you've made those calls, there are a few more steps to get your water damage insurance claim resolved.
Review your homeowners or renters insurance policy. Your insurance company or agent can provide a copy if the original is missing or damaged. The declarations page has important information regarding your policy's water damage coverage, deductibles, limitations or exclusions. It also should list any claim filing deadlines.
Take photos and/or video of the damage before any cleanup or restoration begins.
If you remove items from the water damaged area, don't throw anything away until your claims adjuster has done an inspection.
Work with professionals like the team at ServiceMaster Restore® for damage assessment, cleanup estimates and restoration. A professional company can quickly perform complete water extraction and drying, pack-out services, board-up and full mold remediation as needed. Ask for written estimates at each stage of the process. You will need to provide this information to your insurance agency.
Gather the necessary information needed to file a water damage insurance claim. This information may include, but isn't limited to:
Date of water damage
Location of damage
Contact information for the property owner
Your personal contact information, if you're not the property owner
Cleanup and remediation estimates
Receipts for all cleanup, repairs and other related costs
Receipts for lodging and meals if you had to leave your home before or during cleanup and repair
Complete list of all damaged items and building materials
Keep detailed records or a log of each person you speak with at the insurance company. This log should include the date and time of the call, the representative's name and a brief description of your conversation. Keep a copy of every written communication with the insurance company, including a file for digital communication like emails.
Flood Damage
The average homeowners insurance policy doesn't cover floods and might not cover other types of water damage either. If you planned ahead and purchased a separate flood insurance policy, you may also be covered for water damage caused by a broken pipe, sewer backup or failed drainage tiles. It's important to know exactly what your homeowner's insurance policy does and doesn't cover regarding water damage, so always check your policy first.
Any type of water damage event is stressful. Let the experts at ServiceMaster Restore® help you get through the process without headache or hassle. From water extraction to the restoration of your artwork, books and important documents, our professional teams can help you get through the crisis and get back your life.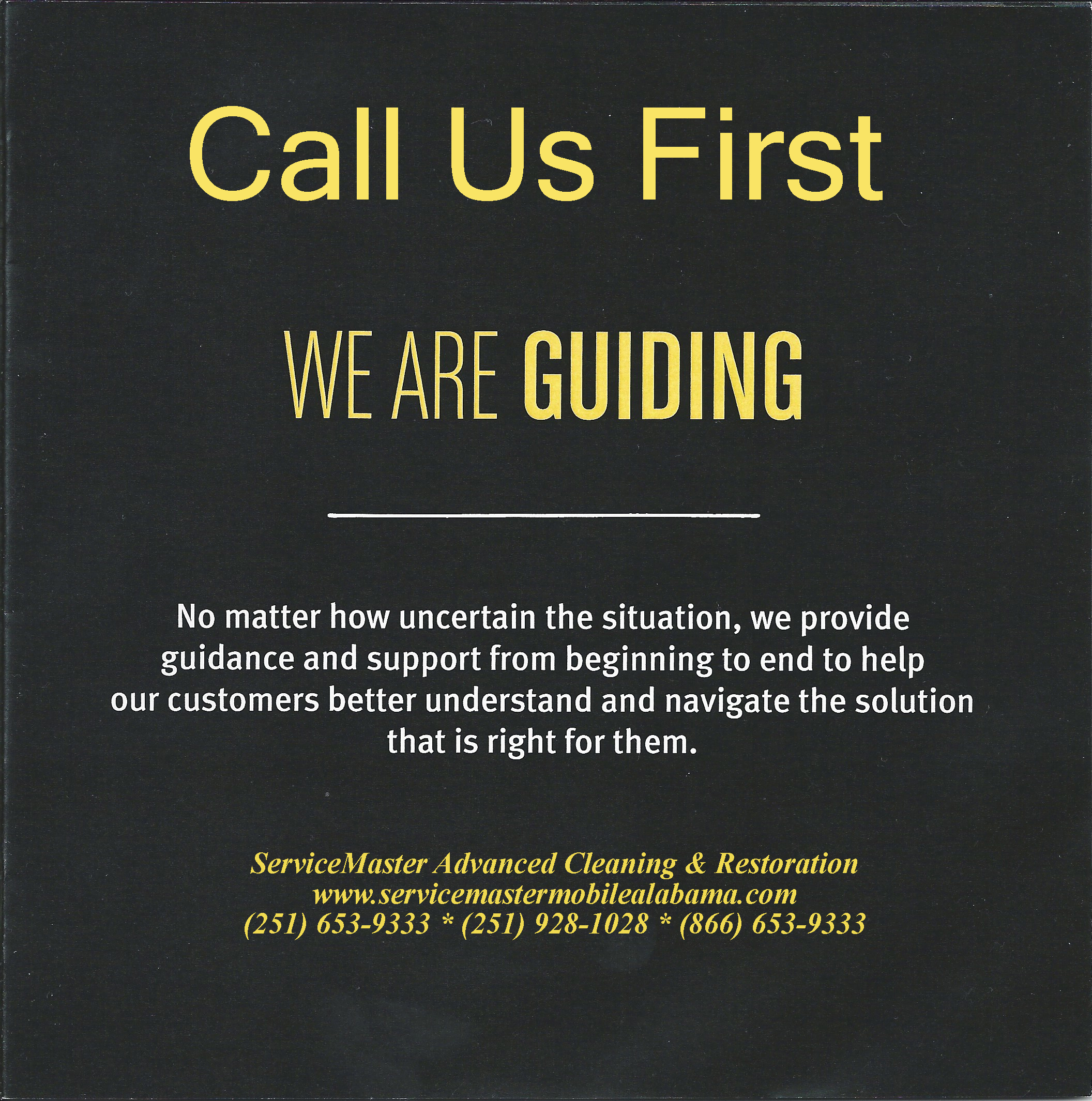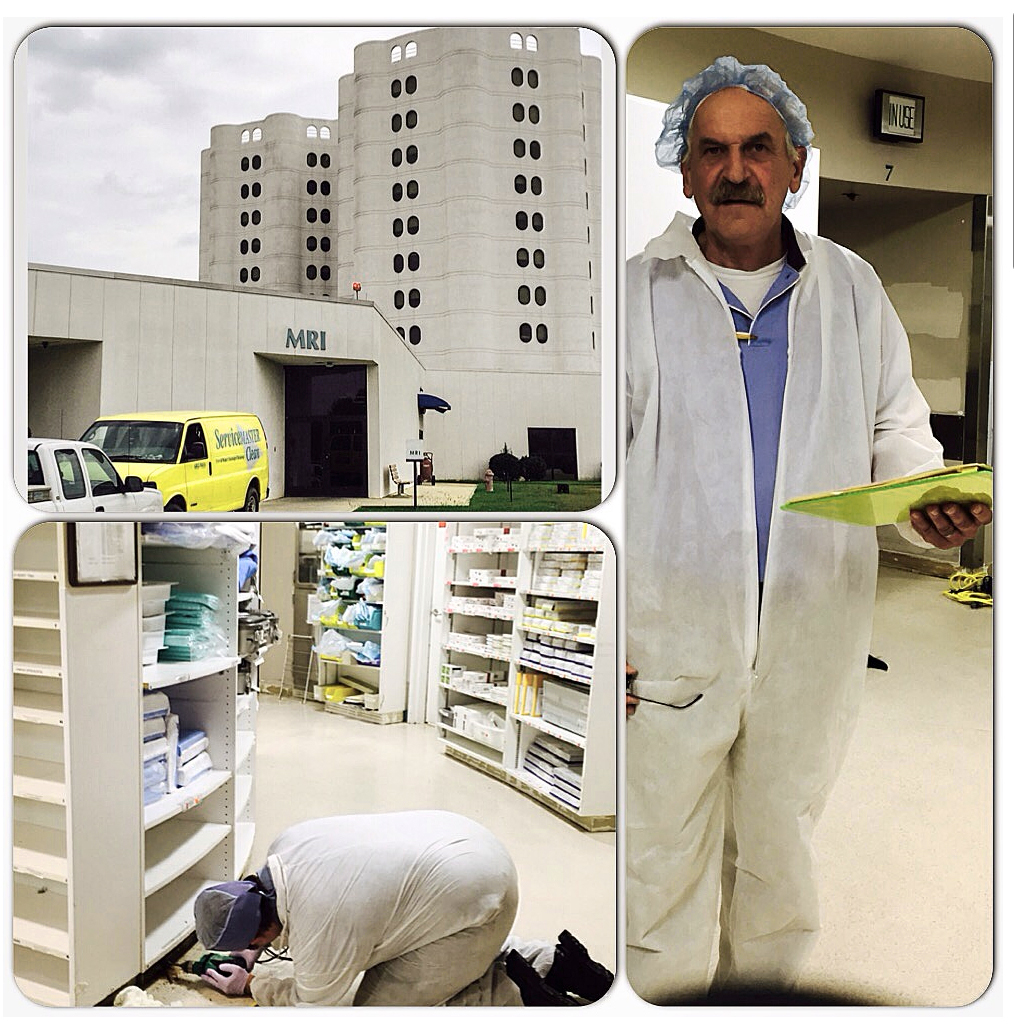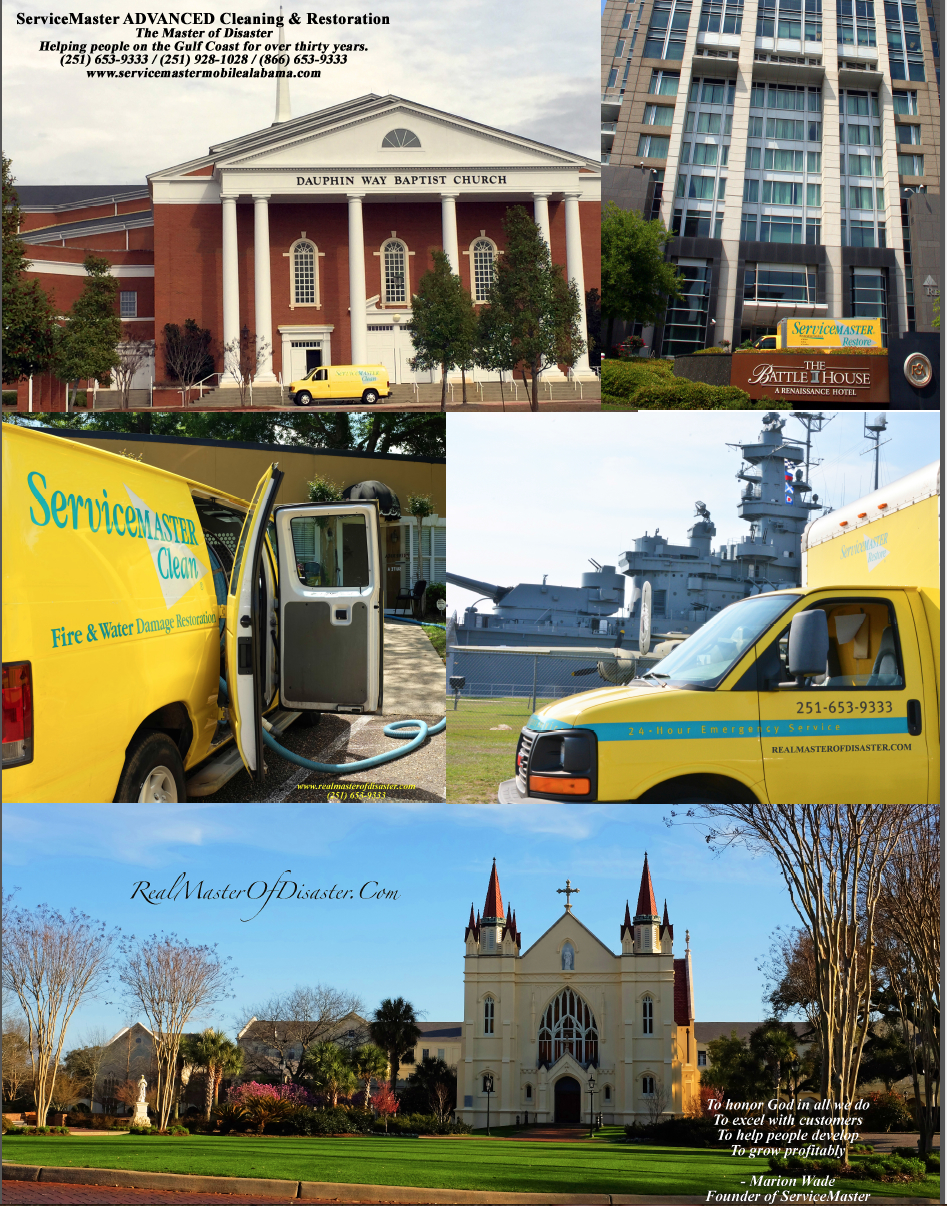 Remember that YOU AND YOU ALONE, decide who works in your home or business. YOU decide who handles your most precious of possessions! Tell your insurance provider that you want SERVICEMASTER ADVANCED or call us directly. Make sure that there is no confusion. There are other mitigation companies, and even others with similar sounding names. We are ServiceMaster Advanced, The Master of Disaster. "WE WOULD BE HONORED TO SERVE YOU." (251) 653-9333 or (251) 928-1028.