Fire Damage Restoration, Mitigation, & Restoring - ServiceMaster Advanced Cleaning & Restoration
There is a major difference between mitigation and restoration companies. Some companies merely 'mitigate' the damage, i.e. to lessen the severity of the damage. Others take steps to clean structures and contents, and hold themselves out as 'restoration' companies. They put their best effort into cleaning a customer's contents, that the customer wants to keep. ServiceMaster Advanced Cleaning & Restoration is not only a first-class restoration company, but our people make the extra effort to actually 'restore' family heirlooms where possible.
Look at the before and after pictures of the horse below. Our cleaning technicians made the extra effort to completely clean and restore the item. The horse was totally cleaned, the leather was oiled, the wood was stained & clear coated and the horse's mane and tail were replaced.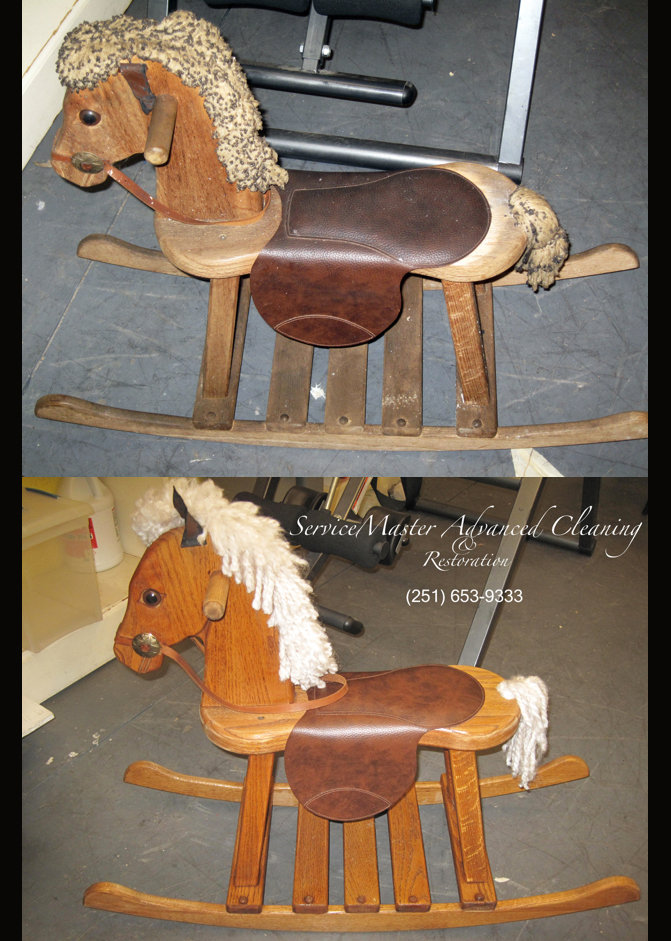 One company says 'like it never even happened'; maybe we should say: 'better than before it happened'!! Below are some other before and after pictures of the type of restoration that our people do.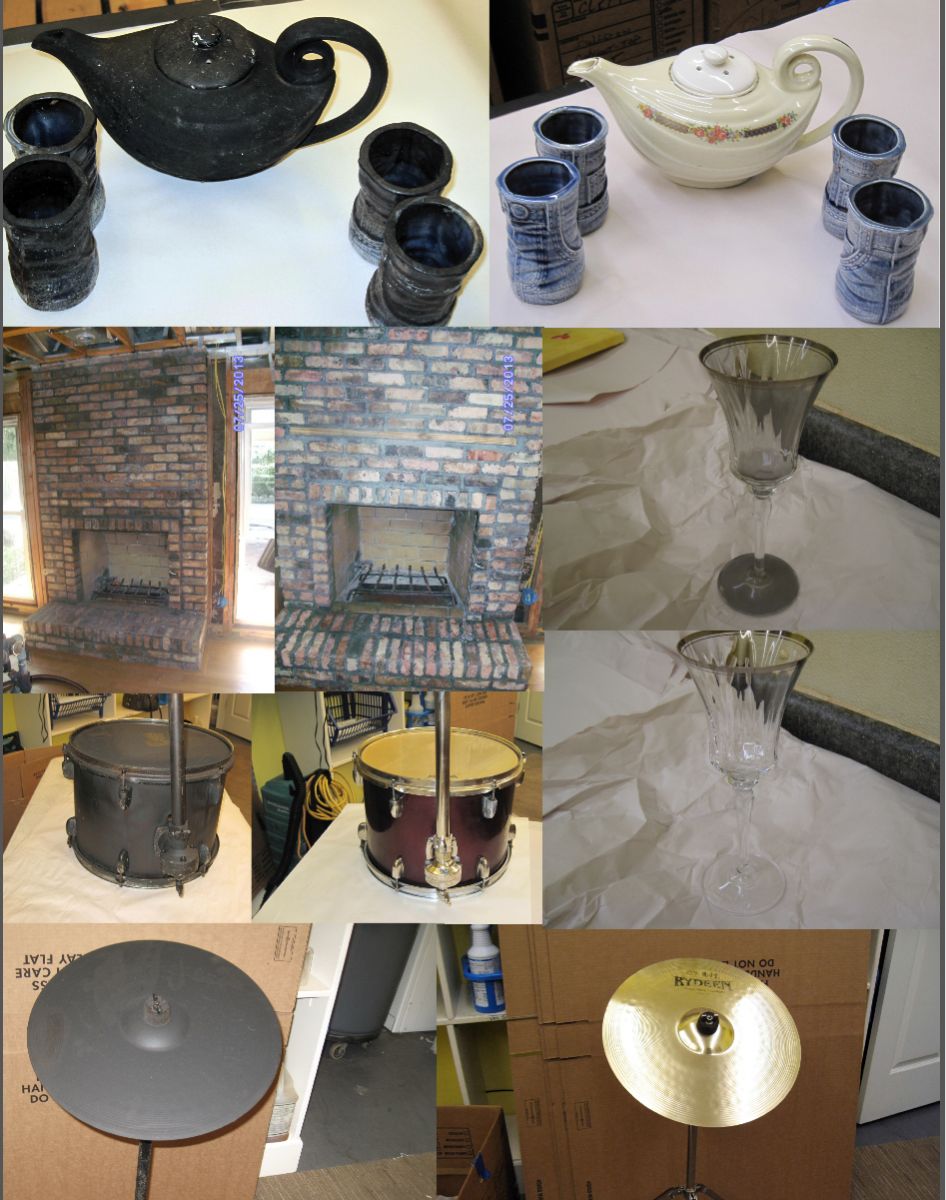 One more set below.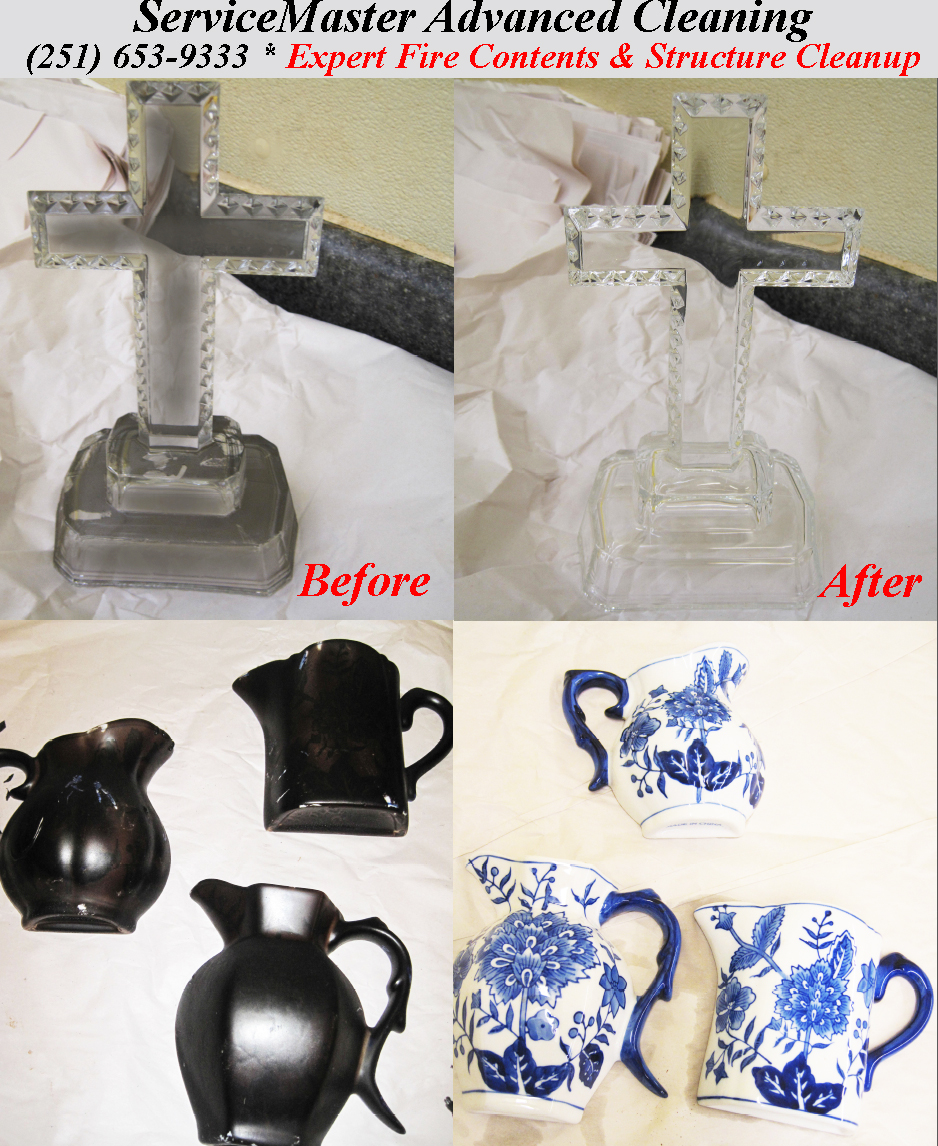 ServiceMaster Advanced Cleaning & Restoration, serving the entire central Gulf Coast for over thirty years.
Remember that YOU AND YOU ALONE, decide who works in your home or business. YOU decide who handles your most precious of possessions! Tell your insurance provider WHEN YOU FILE YOUR CLAIM that you want SERVICEMASTER ADVANCED, Enterprise number 7027, or call us directly. Make sure that there is no confusion. There are other mitigation companies, and even others with similar sounding names. We are ServiceMaster Advanced, The Master of Disaster. "WE WOULD BE HONORED TO SERVE YOU." (251) 653-9333 or (251) 928-1028.