Alabama football boasts a rich tradition that dates back for more than a century. The winningest program in Southeastern Conference (SEC) annals, Alabama has won 24 SEC championships and 15 national championships in its storied history.
It all began with University of Alabama law student William G. Little, who learned how to play American football while attending prep school in Andover, Mass. Little began teaching the sport to fellow Alabama students in early 1892. Later in the year, the school formed an official team of 19 players, with Little as captain and E.B. Beaumont as the team's head coach. Those on the team included William B. Bankhead, future U.S. Speaker of the House, and Bibb Graves, future governor of Alabama. The team was referred to as the "Cadets," the "Crimson White," or simply as "The Varsity". Following the 1907 season, the team adopted the "Crimson Tide" nickname.
Shortly after the end of the 1922 season, in which he led Alabama in the victory over Penn, head coach Xen C. Scott passed away and Brown University alum Wallace Wade was hired as Alabama's new head coach. Intent on building a dynasty after Wade had led the team to its first national championship with a win over Washington in the 1926 Rose Bowl, University President Dr. George Denny took advantage of the team's newfound popularity and began advertising The University of Alabama in metropolitan New York City newspapers. Students, football players and fans alike from the Northeast began enrolling at Alabama at such a rate that by 1930, over one-third of the student body was comprised of students from outside of Alabama. Wade led the Crimson Tide to two more national titles before taking the head coaching job at Duke in 1931.
Frank Thomas, a former quarterback for a Notre Dame squad led by Knute Rockne, was hired to replace Wade. Thomas led the team to consistent success and two more national championships during a 14-year tenure with the team. Among the players that Thomas coached were Harry Gilmer, Don Hutson and Paul "Bear" Bryant.
Bryant returned to his alma mater as head coach in December 1957, leaving Texas A&M. In his fourth season at the Capstone (1961),
Bryant led the Crimson Tide to its sixth national championship, which included Bryant's first bowl victory with Alabama. From 1961-66, Alabama went 60-5-1 (.917), won four Southeastern Conference Championships, enjoyed two undefeated seasons and won three national championships. During the 1970s, the Crimson Tide was one of the most dominant teams in college football history, winning eight conference titles and three national championships. Alabama posted a 103-16-1 (.863) record during the decade.
During his tenure, Bryant led Alabama to a 232-46-9 record. His achievements included six national championships, 13 Southeastern Conference titles and 11 bowl victories. In 25 seasons as head coach, he led the Crimson Tide to 24 consecutive bowl appearances. At the time of his retirement, he was the winningest coach in college football history.
Gene Stallings, a former member of Bryant's famed "Junction Boys" at Texas A&M, had a successful seven-year run with the Tide from 1990-96, leading Alabama to the school's 12th national title in 1992.
Alabama's current head coach Nick Saban has left his stamp on the football program at the Capstone in his 10th season. In 2015, the Crimson Tide went 14-1 en route to capturing Alabama's 16th national title in the College Football Playoff National Championship. The 2014 squad went 12-2 and earned a spot in the first College Football Playoff. The 2013 team posted an 11-2 mark and appeared in the Allstate Sugar Bowl. In 2012, the Crimson Tide captured its third national championship under Saban, its second straight and 15th overall, with a 42-14 win over Notre Dame in the 2013 BCS National Championship Game. Alabama won its 14th title during the 2011 season with a commanding 21-0 shutout of LSU in the BCS National Championship Game. The Tide went undefeated and claimed its 13th national championship in 2009 with wins over Florida in the SEC Championship Game and Texas in the BCS National Championship Game. The 2010 Crimson Tide posted a 10-3 record and won the Capital One Bowl. In 2008, the Crimson Tide went 12-2. Alabama has posted an 98-12 mark over the past eight seasons.
For everything you have ever wanted to know about the Crimson Tide, here are some links to their record book and the 2016 Media Guide:
http://rolltide.com.s3.amazonaws.com/documents/2015/9/29/20150929MFB-record-book.pdf
http://rolltide.com.s3.amazonaws.com/documents/2016/8/11/2016_Alabama_Football_Media_Guide.pdf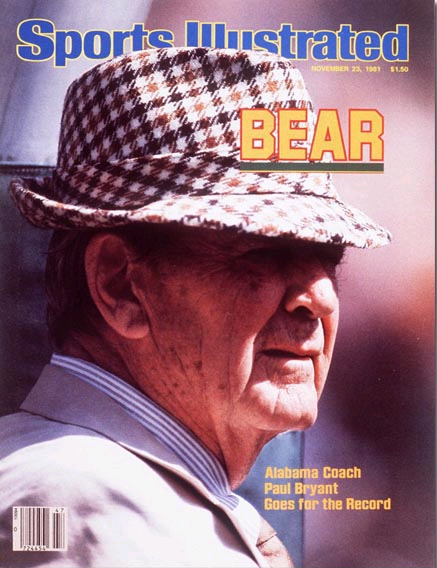 Like the Alabama Crimson Tide, ServiceMaster & ServiceMaster Advanced has an incredibly rich history.
Marion Wade was the founder of ServiceMaster and a devoted Christian. Despite dropping out of school in eighth grade and starting his own business during the Great Depression, by putting God first in his life, he went on to create a company that still thrives today.
Born in Arkansas in 1898, after leaving school, Marion become an office boy in order to help support his family. In 1915, Marion joined the Chicago Braves, a semi-pro team, as a catcher. After his brother's death in combat during the First World War, Marion enlisted with the Marines in 1918. In 1920, Marion Wade married and left baseball to begin life as a salesman. Nine years later, in the midst of the Great Depression, he began a new home and office moth-proofing company. On January 1, 1947 the new company of Wade, Wenger & Associates was formed in Chicago. In addition to moth-proofing, the firm now offered carpet and rug cleaning as well. Very quickly, the business grew, and in 1954 the name of the company changed to ServiceMaster. The company which Wade founded almost fifty years ago is still thriving today and offers a variety of residential and commercial services including lawn and landscape maintenance, termite and pest control, maintenance and repair of heating, air conditioning, plumbing and appliances, cleaning and furniture maintenance and home warranties.
Marion Wade had a strong personal faith and a genuine desire to serve and honor God in all he did. Taking his personal convictions into the business world, he saw great worth in each individual. As a result, he respected every customer and employee, believing that each one had been made in God's image. Marion E. Wade was also an enthusiast of the works of C.S. Lewis. After his death on November 28, 1973 (at age 75), friends and family of Mr. Wade established an endowment to provide a yearly grant for what was then known as "The C.S. Lewis Collection." The name of the collection officially changed to "The Marion E. Wade Center" in 1974 in honor of the endowment and the legacy of Marion E. Wade. To learn more about his extraordinary life, read his autobiography, The Lord is My Counsel by Marion Wade.
ServiceMaster's Web Site has the following history narrative:
ServiceMaster was founded in 1929, as a moth-proofing company by Marion E. Wade, a former minor league baseball player. Wade, who operated his new business out of his home, had a strong personal faith and viewed individual employees and customers as worthy of dignity and respect.
The company was incorporated in 1947. Its offerings expanded to include carpet cleaning in 1952, establishing one of America's first franchise businesses. In 1962, the company took its expertise to the healthcare arena and was a pioneer in third-party outsourcing. In 1980, ServiceMaster entered the education market and expanded its range of commercial services.
In the 1980s, ServiceMaster built on its original franchise business to form a network of high-quality branch and franchise-based service companies – including Terminix and Merry Maids – and other service brands, including American Home Shield.
A group of equity sponsors led by Clayton, Dubilier and Rice, LLC (CD&R) acquired ServiceMaster in 2007 and took the company private. The company moved its headquarters to Memphis, Tenn. to better consolidate resources with its business units. Robert J. Gillette was appointed chief executive officer in June 2013, and the company began publicly trading (NYSE: SERV) in June 2014.
Today, ServiceMaster operates under many of the same tenets of Marion Wade's original purpose: to deliver exceptional service and quality to customers.
Like our company's founder, we believe in being:
Dependable
Accountable
Expert
Responsible
Respectful
Accessible
When we do these things well, we're living up to the ServiceMaster legacy.
ServiceMaster, the parent company of ServiceMaster Clean, has come a long way since its start as a moth-proofing company founded in 1929 by Marion E. Wade, a former minor league baseball player.
When it was incorporated in 1947, ServiceMaster employed only half a dozen employees and earned a yearly revenue of $125,000. Today, that fledgling corporation is the leader of the service industry, employing more than 50,000 people, managing over 190,000 others, earning over $7.8 billion annually, and licensing over 5,400 independently owned and operated service providers.
What hasn"t changed over the years is the company's credo. Wade had a strong personal faith and a desire to honor God in all he did. Translating this into the marketplace, he viewed each individual employee and customer as being made in God's image—worthy of dignity and respect. His successors, Ken Hansen and Ken Wessner, also shared his viewpoint. These three leaders shaped what became our company objectives:
Honor God in All We Do
Help People Develop
Excel with Customers
Grow Profitably
Commitment to quality
Realizing that helping every employee develop to his or her full potential would result in a greater quality of work, training at all levels became a cornerstone of the ServiceMaster approach. Operating under this basic philosophy, ServiceMaster expanded to carpet cleaning in 1952, establishing one of America's first franchise businesses.
In 1962, the Company took its expertise to the healthcare arena and pioneered what is now known as outsourcing. In 1980, we began serving the education market and expanded our work offerings to business and industry.
The ultimate service business
In the 1980s, Chairman and former Chief Executive Officer C. William Pollard lead further expansion of our consumer business. Under his leadership, and the leadership of former Chief Executive Officer Carlos Cantu, ServiceMaster built on the original franchise business to form a network of quality service companies.
In the spring of 2001, Jonathan Ward was named President and Chief Executive Officer. The Board of Directors and Ward concluded that ServiceMaster should focus on its residential business and on the commercial business served by its branch and franchise model. This marked a significant transformation of the company, which included the sale of the Management Services business to ARAMARK. In April 2002, the Board elected Ward as Chairman and Chief Executive Officer and Ernest J. Mrozek as President and Chief Operating Officer of the Company. Ward resigned in May 2006 and ServiceMaster announced in June 2006 that board member J. Patrick Spainhour would serve as Chairman and CEO. Mrozek was named Vice Chairman in November 2006.
Another transformation occurred in July 2007 when Clayton, Dubilier and Rice, Inc. (CD&R) acquired ServiceMaster. George W. Tamke, a CD&R Operating Partner currently serves as Chairman of the ServiceMaster Global Holdings Board of Directors. Spainhour continues to serve as Chief Executive Officer of ServiceMaster and is the Chief Executive Officer of ServiceMaster Global Holdings
In Mobile & Baldwin Counties in South Alabama & the Mississippi Gulf Coast
We are the original ServiceMaster Restore disaster restoration company operating in Mobile and Baldwin County in South Alabama, serving the area for over 30 years. We have handled some of the largest fire damage, water damage and mold remediation cleanup jobs ever performed on the Gulf Coast and we would be honored to serve you.
Our franchise in Mobile and Baldwin Counties of Alabama, dates back as far as 1960 for sure. This would make our entities at least 55 years old. The company was split into ServiceMaster Services (janitorial), and ServiceMaster Advanced Cleaning & Restoration (disaster restoration), in the 1990s. We know this to be the case, but we cannot find any records further back than the 1980s. So for now, we will claim to be only 30 years old. During the past thirty years, we have seen a lot of changes. Changes in how we work. Changes in our logo, the people and the equipment.
We dug up some old photos. Some we got from the web and others from our offices. In no particular order, we decided to post a few: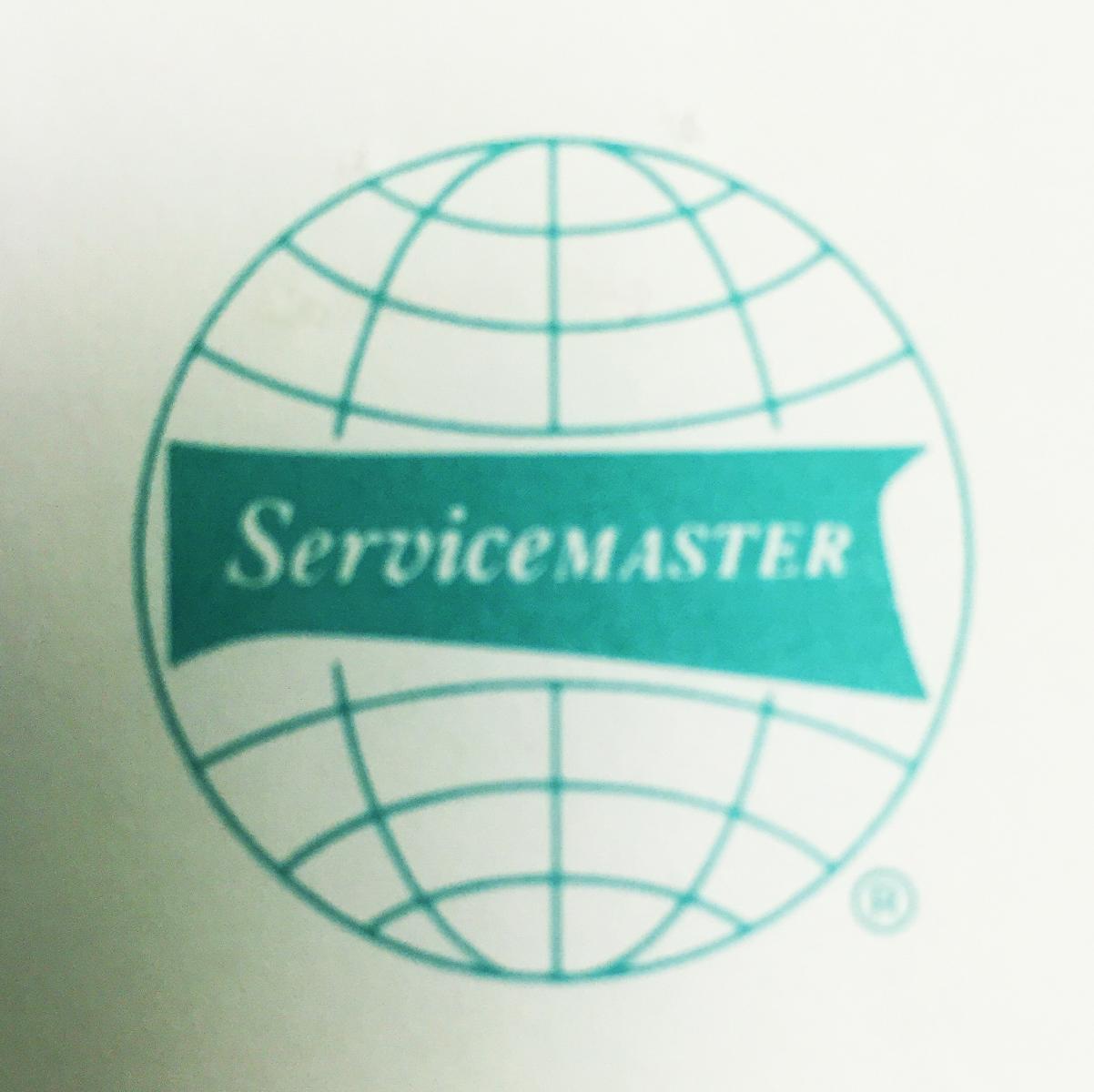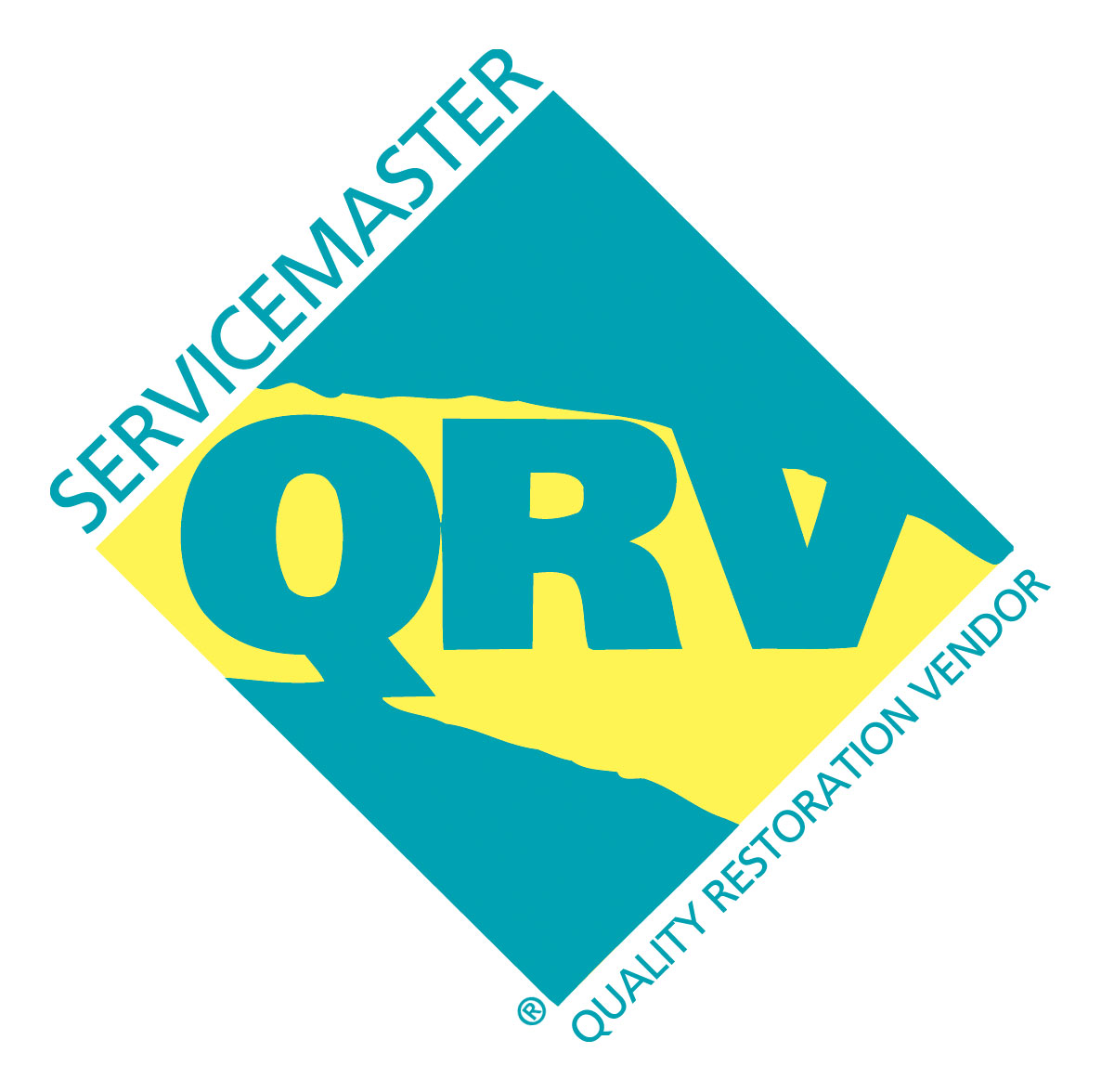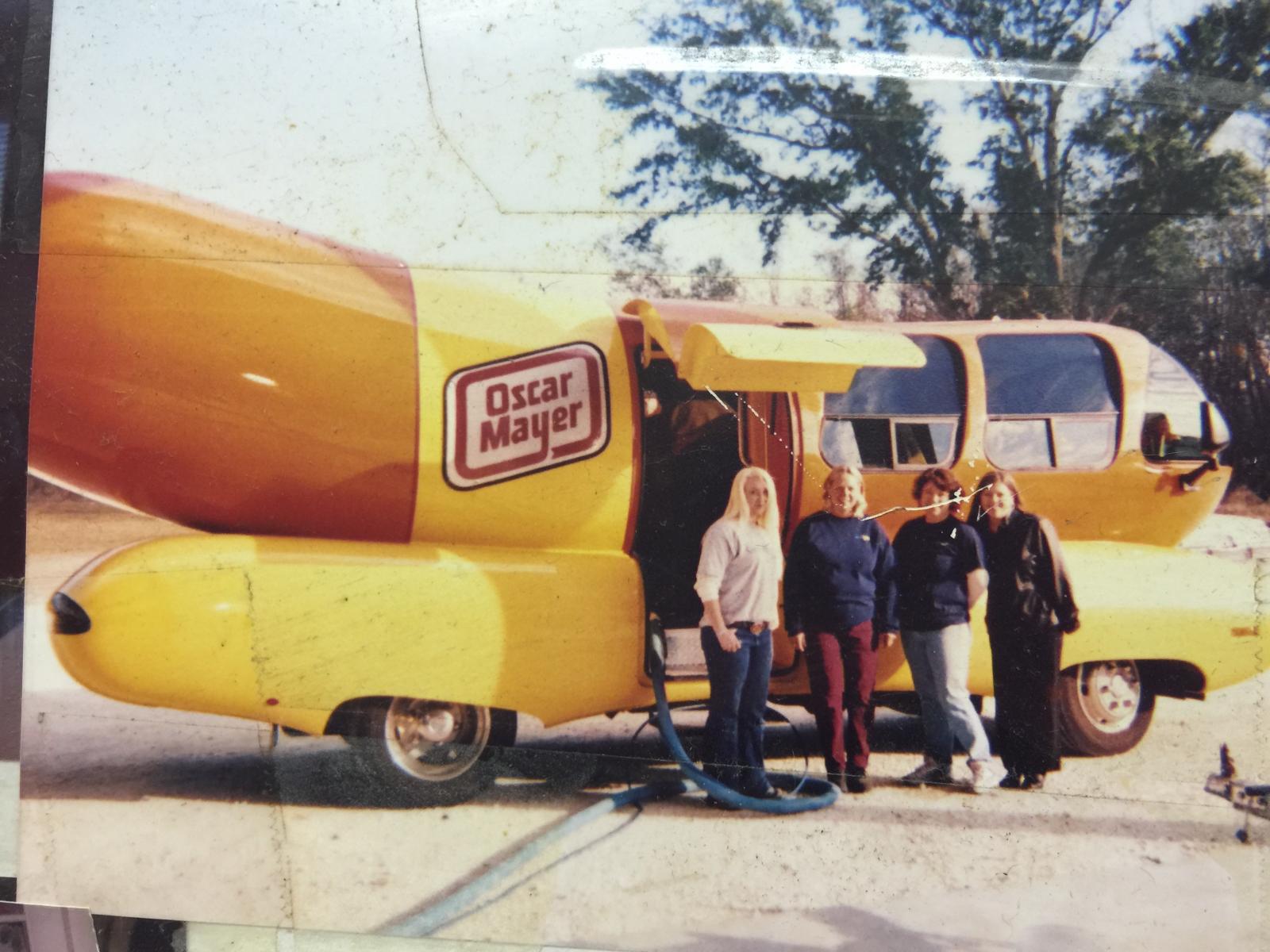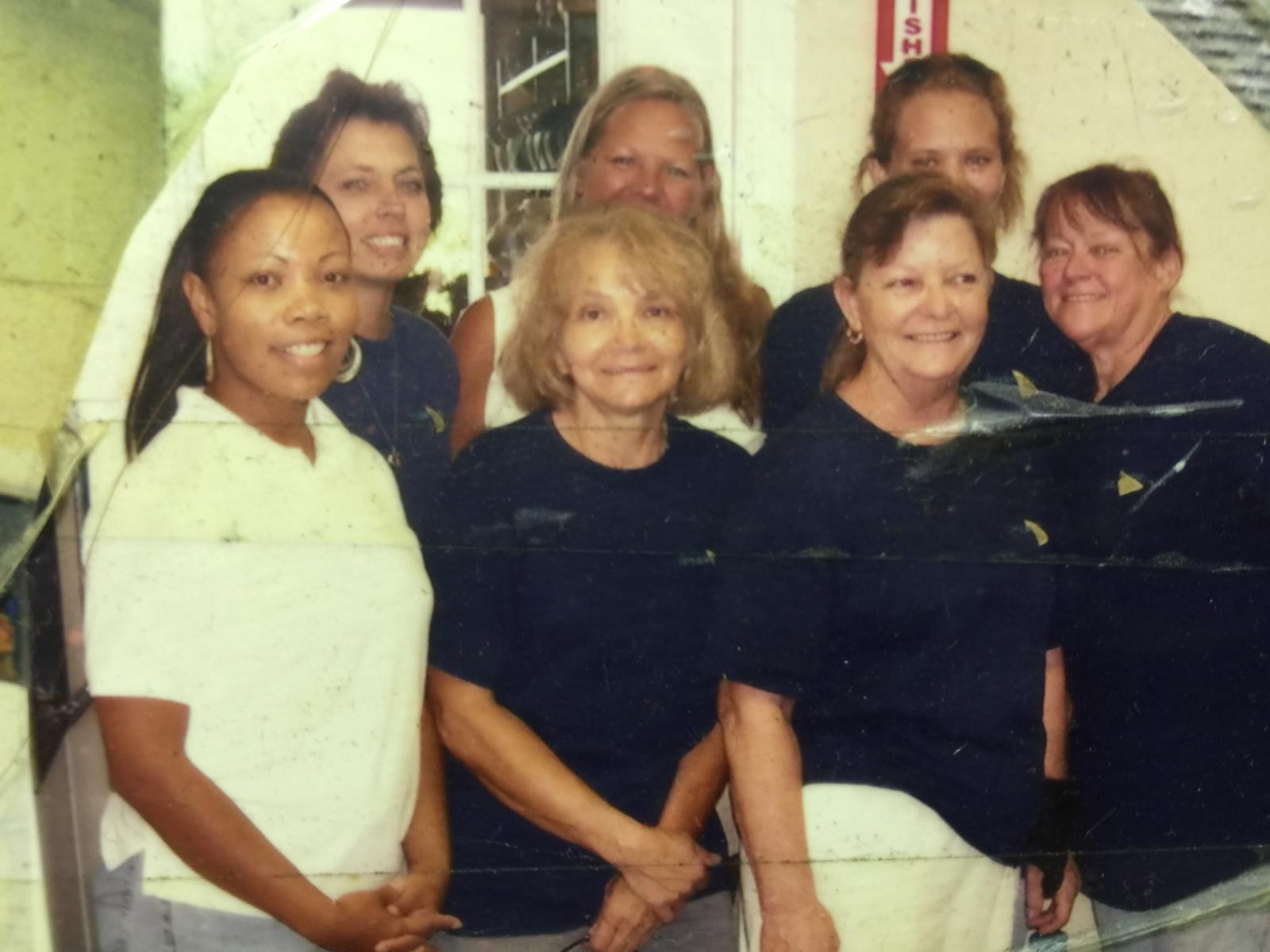 Over thirty years plus, we have handled some of the largest cleanup jobs, for some of Mobile's most well known residents and commercial entities. From tornado cleanup jobs during the tornadoes of Christmas 2012 in Mobile, and in Hattiesburg, MS in 2013; to hurricane cleanup jobs in Hurricanes Ivan, Katrina, and every Spring rain and flood event to happen in the area in the last quarter century, ServiceMaster Advanced has been there. ServiceMaster Advanced Cleaning has performed mitigation jobs for the Alabama State Docks, The Mobile Convention Center, the RSA Tower, The Battleship USS Alabama, The Mobile Infirmary, the AmSouth Tower, the Regions Bank Building, the University of South Alabama, The City of Mobile, The County of Mobile, Springhill College, Springhill Memorial, ST Mobile Aerospace, Airbus, The Mobile County School System, The Corps of Engineers, The State of Alabama and many many more commercial buildings and thousands of homeowners.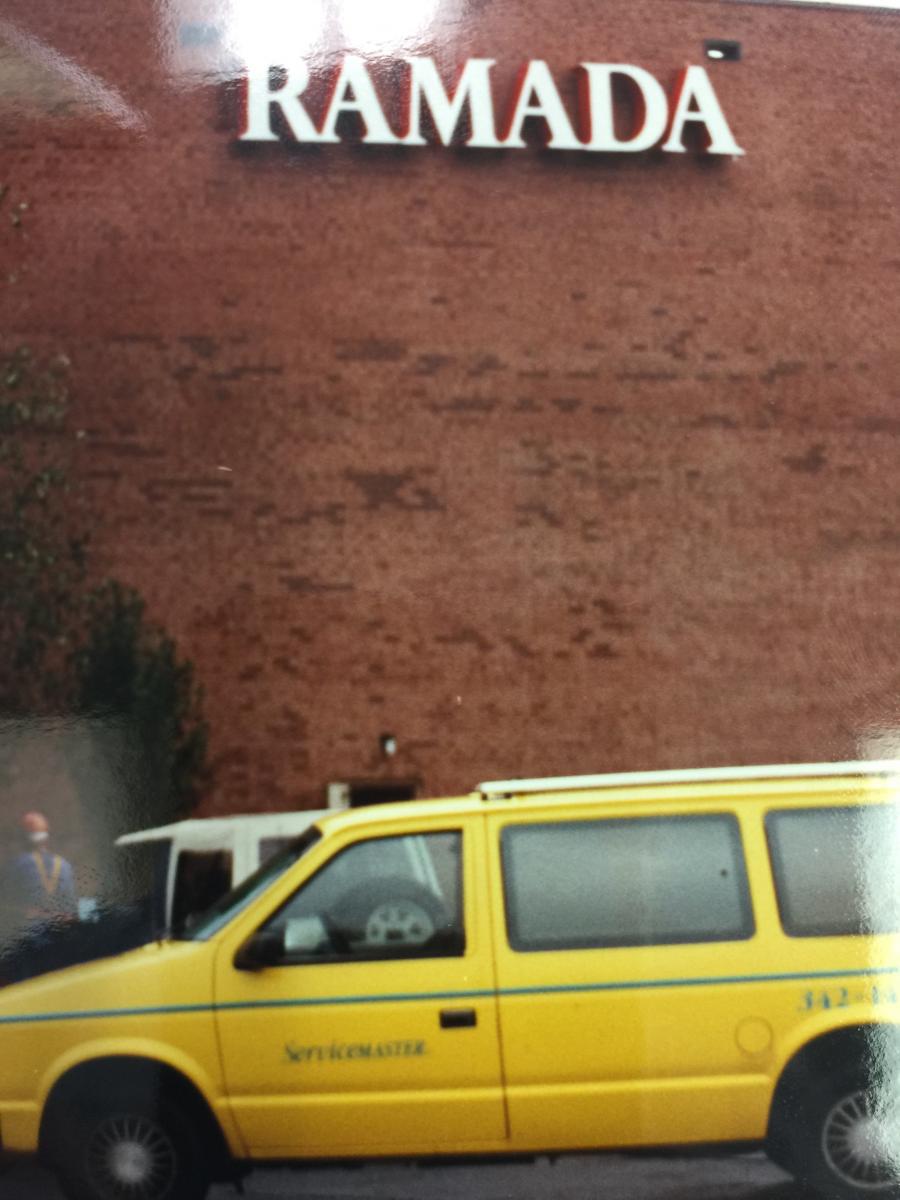 We are on virtually every insurance program offered in the Mobile and Baldwin County area. Insurance programs are pre-designated, pre-approved contractor affiliations which means that often times the insurance company will send us out directly to help their clients in the event of a loss. Some of these affiliations include Farmers, State Farm, USAA, Allstate, Nationwide, GeoVera and a number of commercial insurance programs.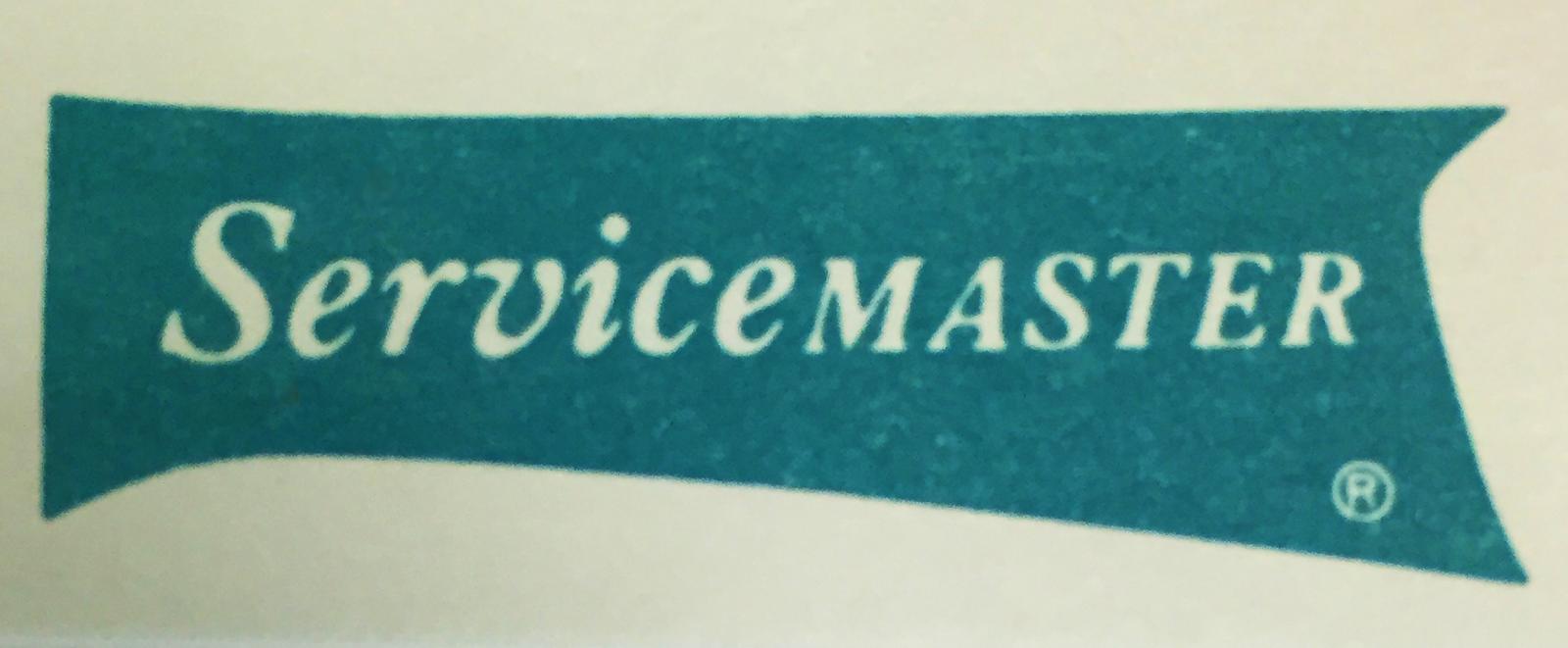 ms.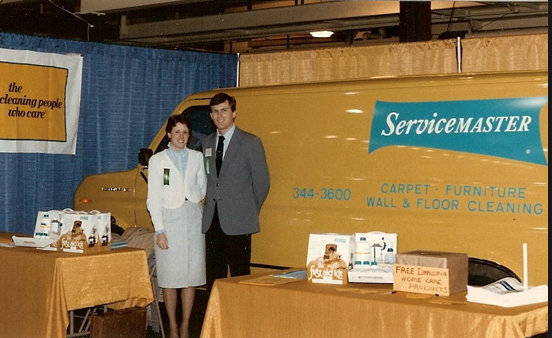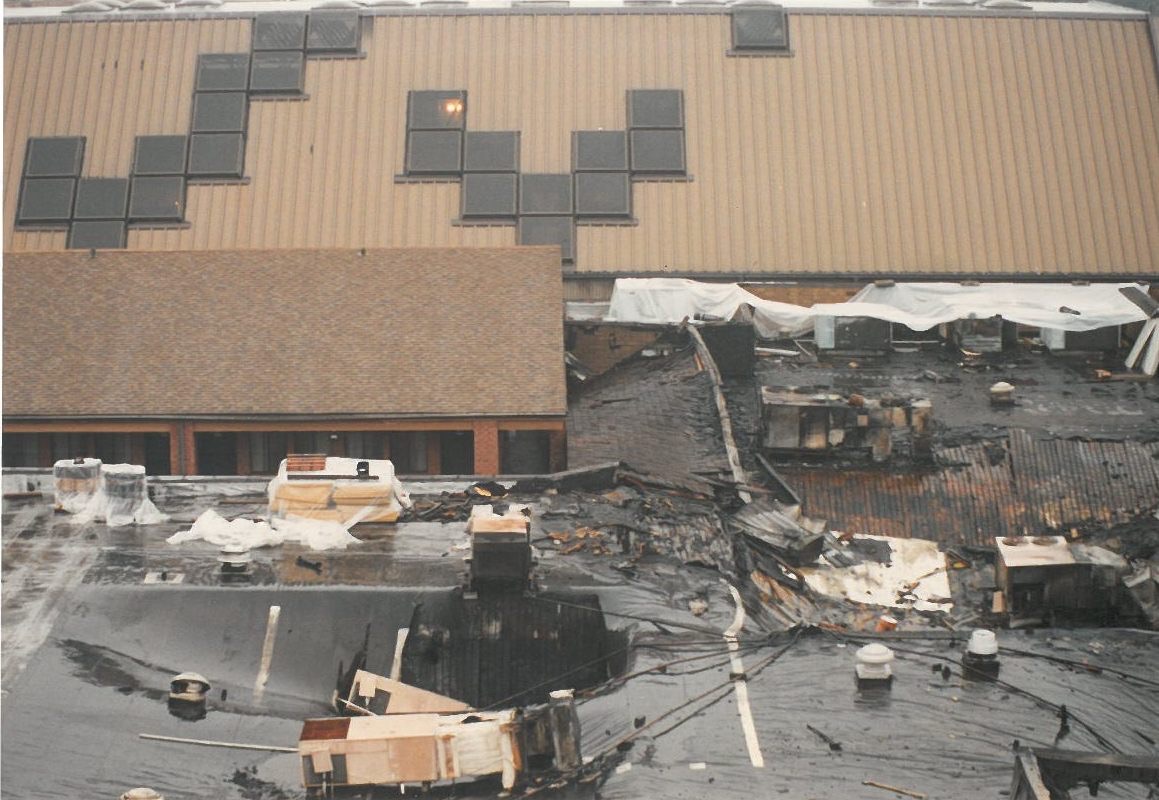 The insurance companies trust us and we hope you will too. At one time or another, over nearly 30 years, we have worked with virtually every insurance company that has ever written a policy here. In fact, many of them recommend us because we have been pre-qualified to work for them, meaning we are on their mitigation "program". This means that we have met their standards with regard to insurance, training, procedures etc. and that they are comfortable dispatching a claim to us, if the homeowner agrees. This is the important stipulation. The homeowner must agree and contract directly with us. ServiceMaster Advanced is one of a small handful of companies locally that are approved as such. We appreciate the business that the insurance programs send to us; however out of the few that are approved as such, we want to stand alone as the best. We want to earn your business and be deserving of your trust, not only because the insurance company recommended us, but because our reputation and policies are such that you would have hired us anyway.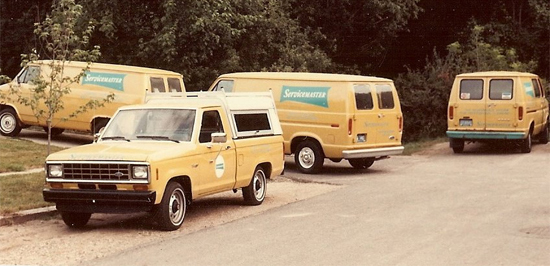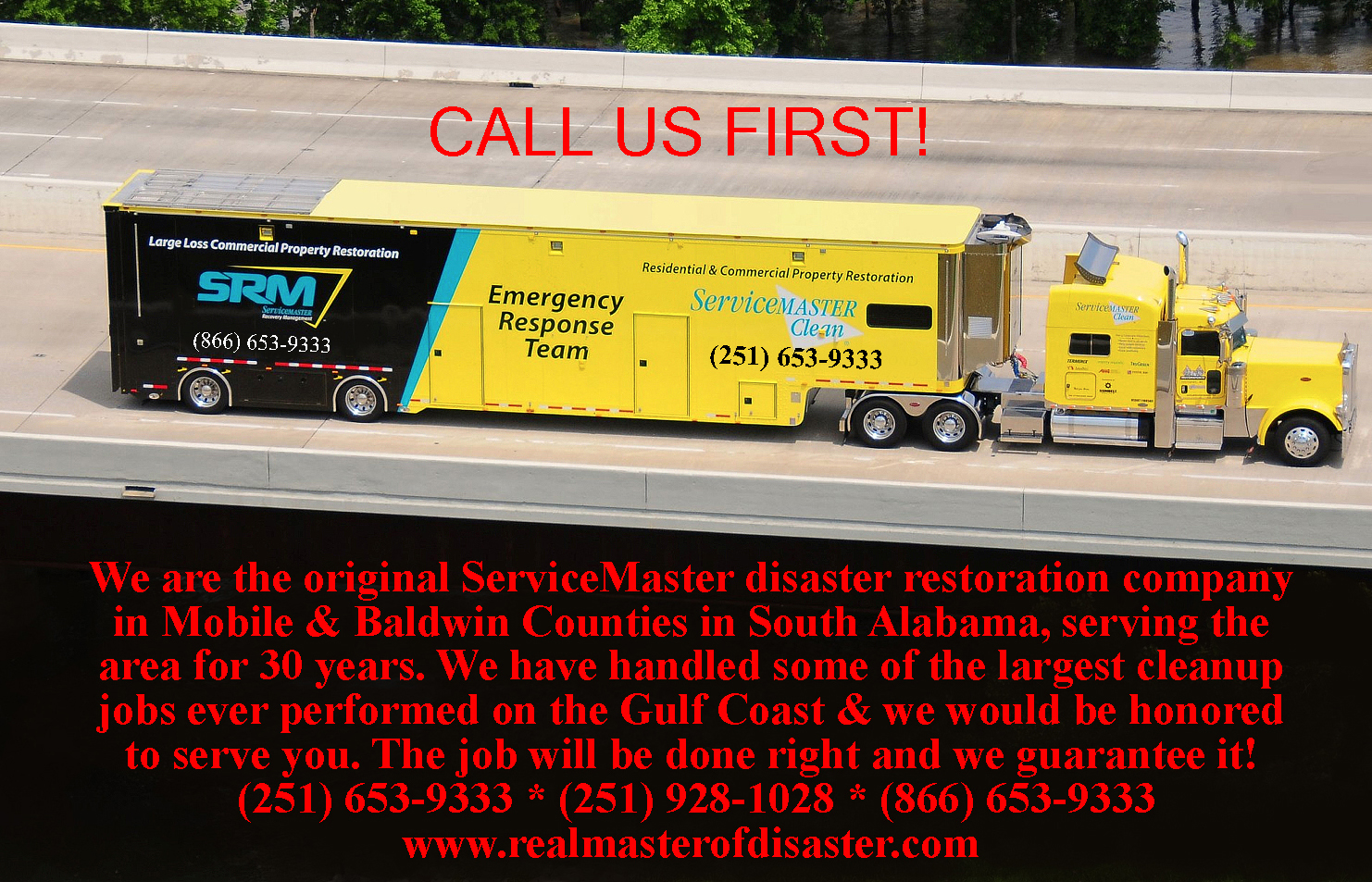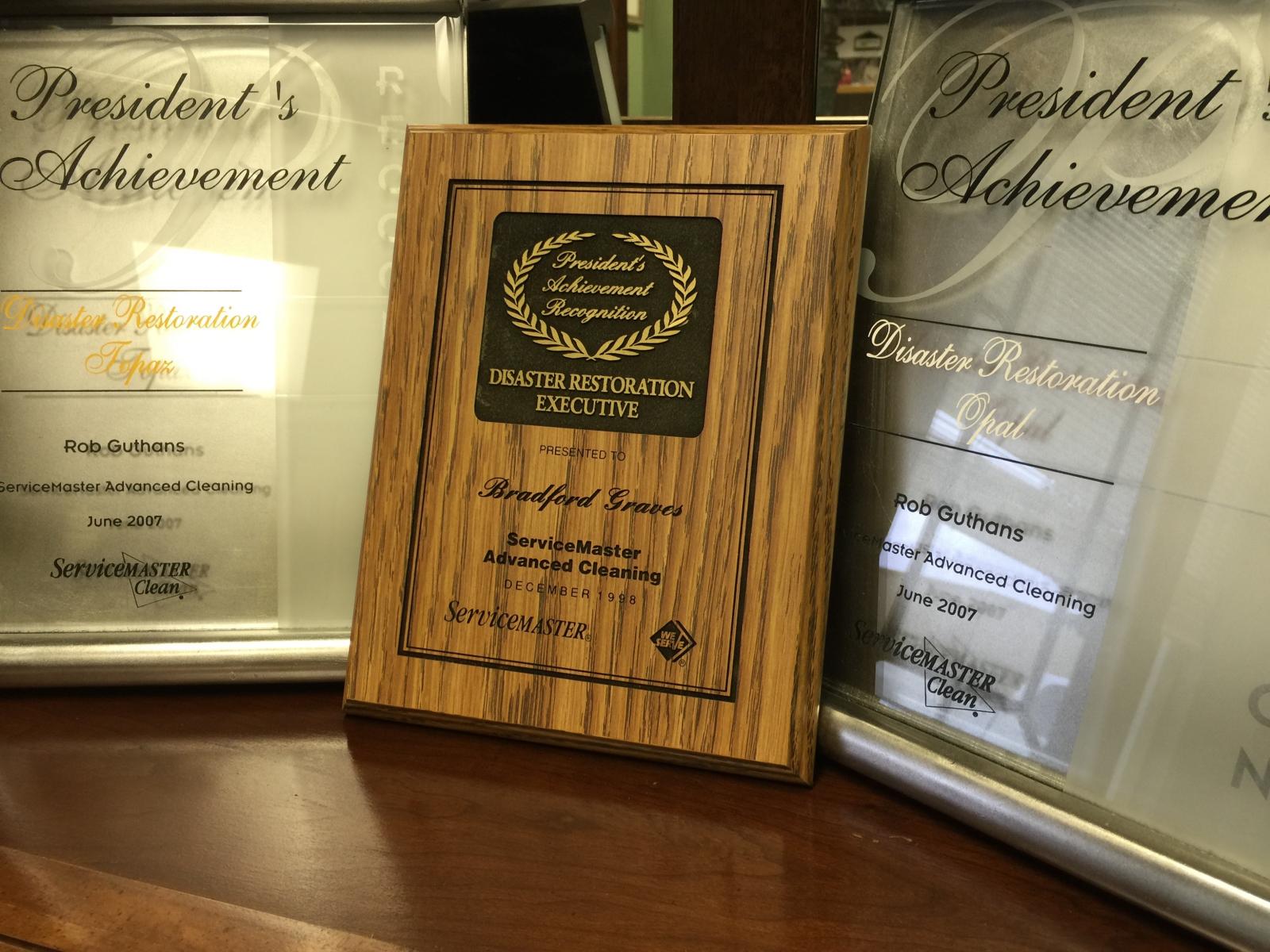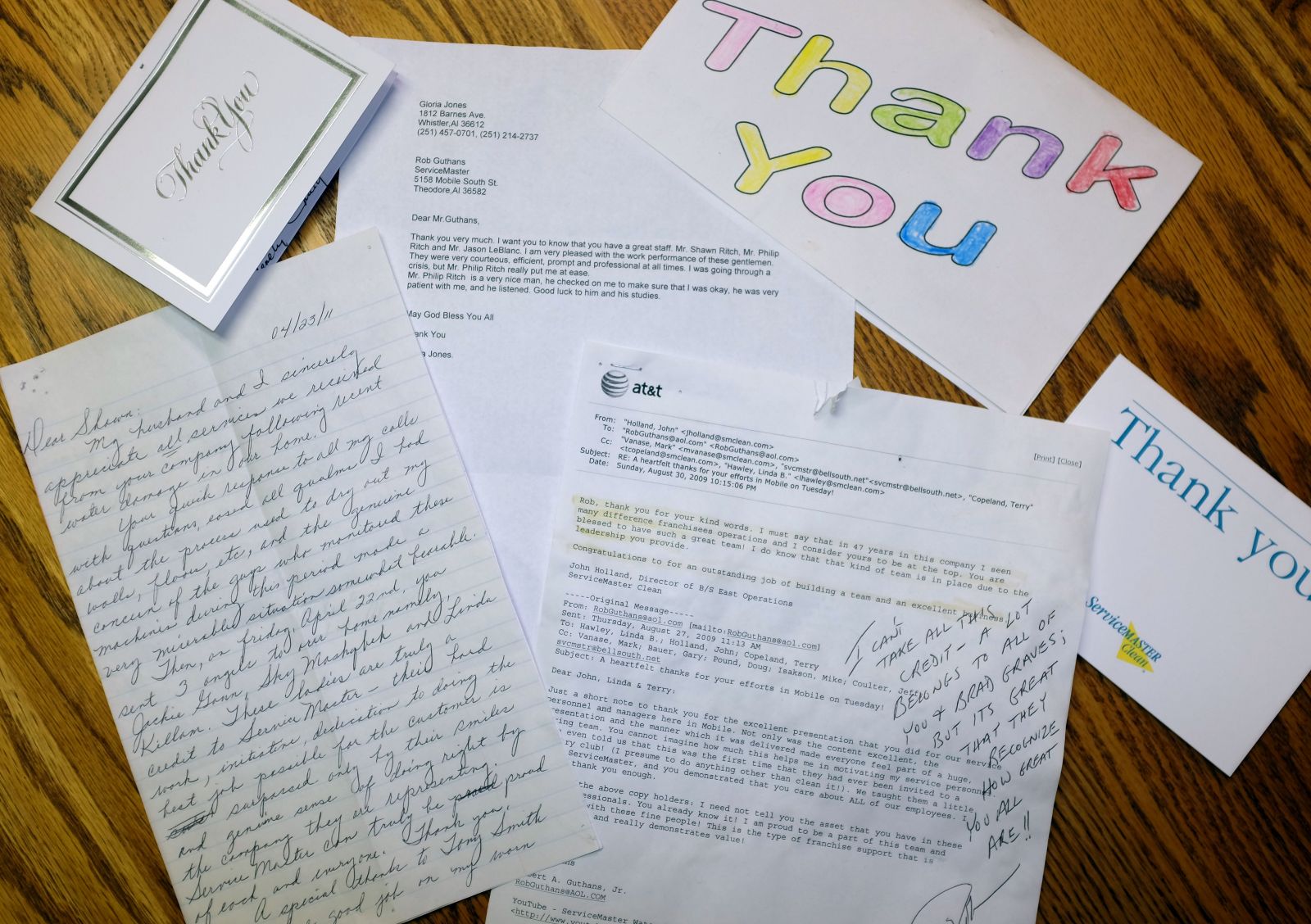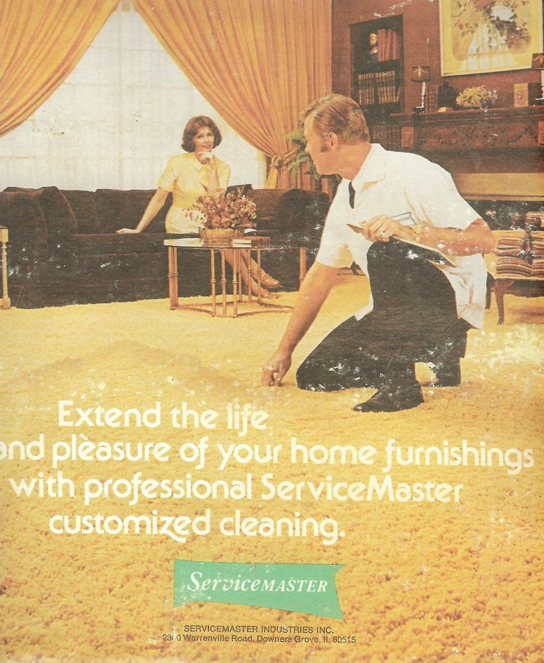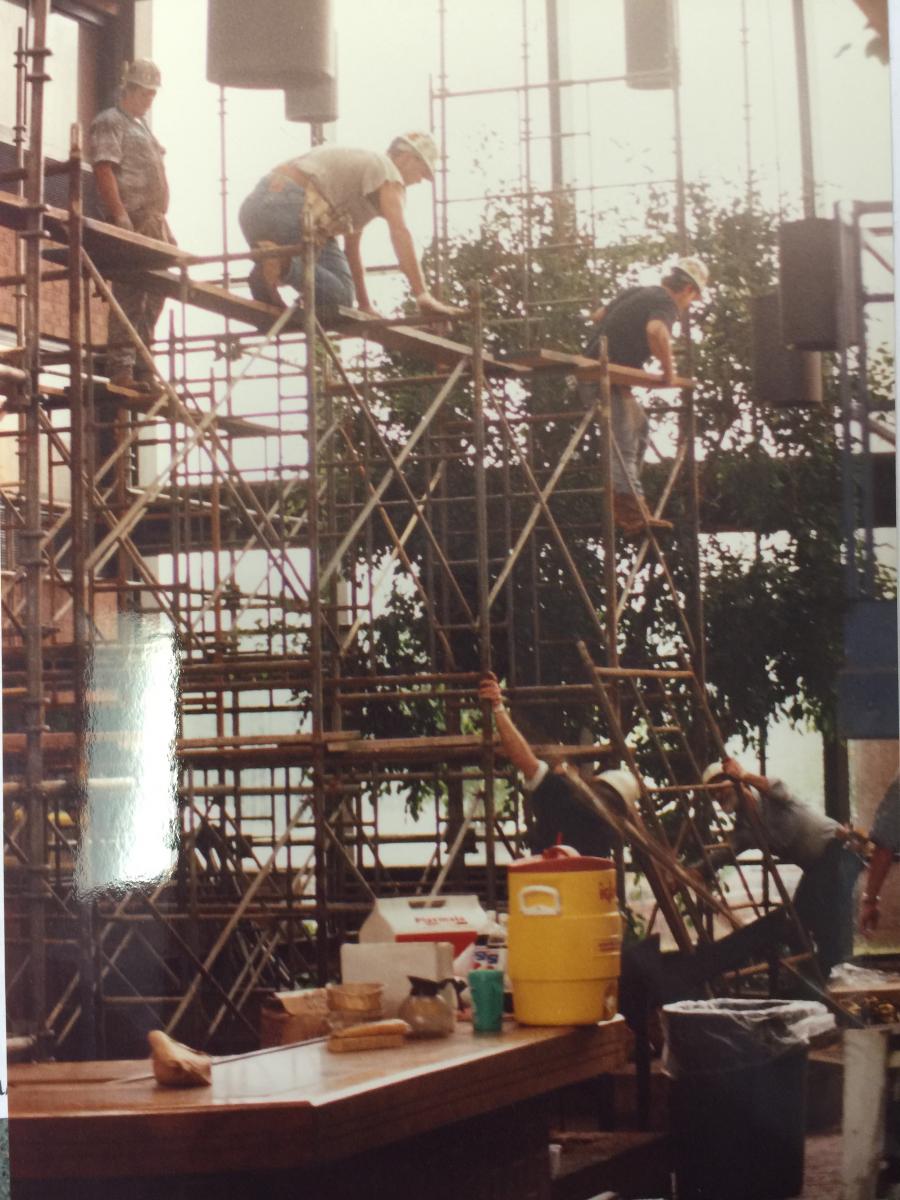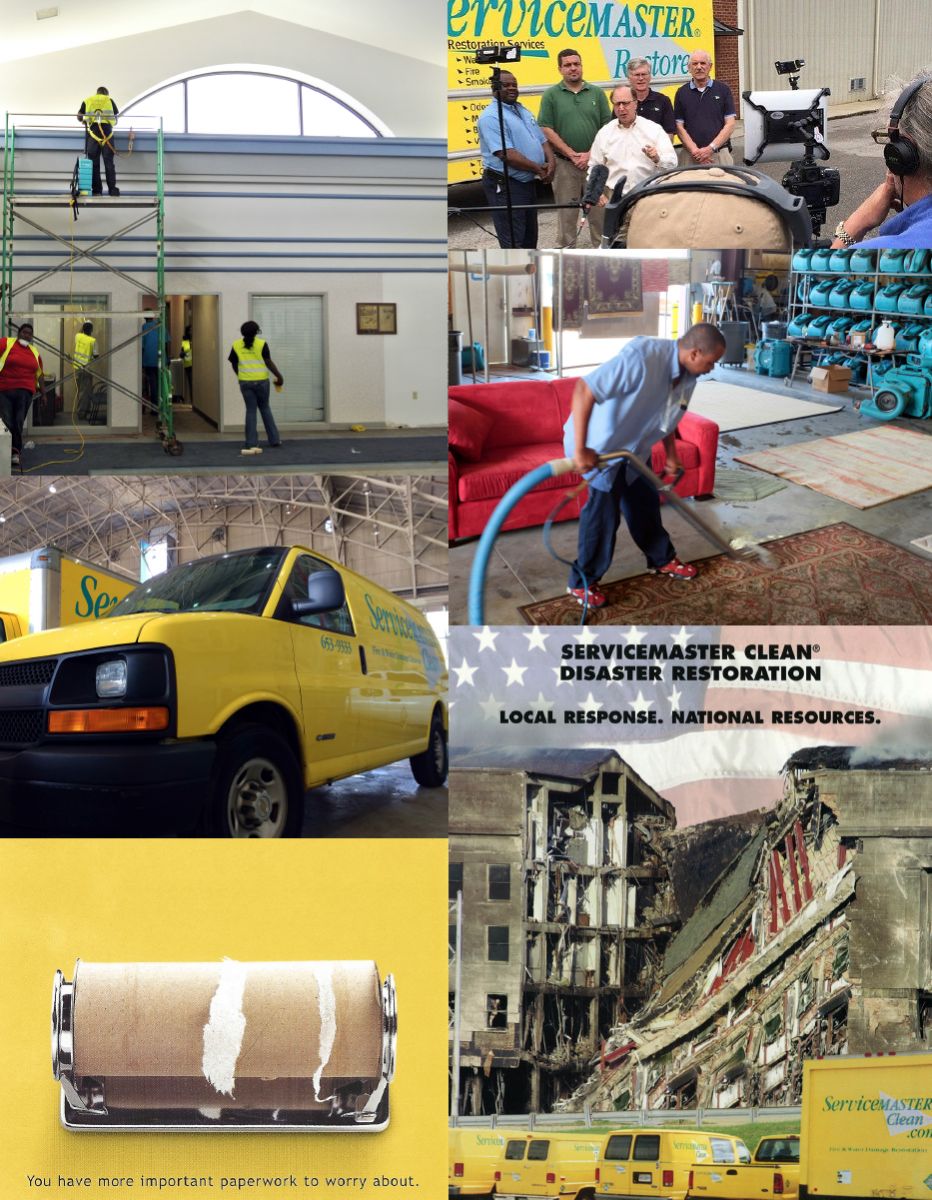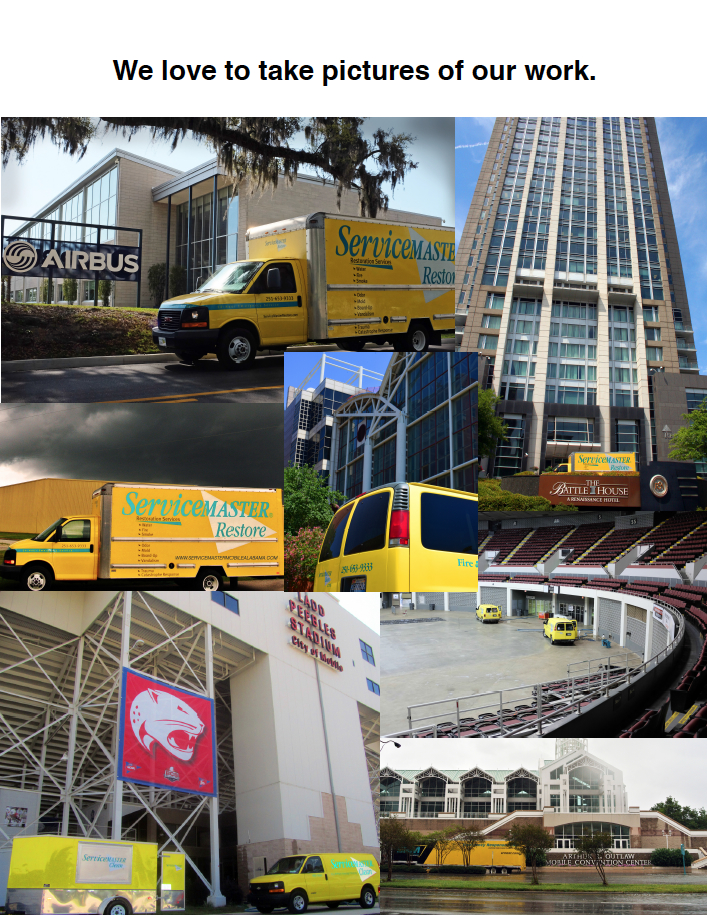 We serve the entire local area including Mobile, Citronelle, Saraland, Satsuma, Chickasaw, Prichard, Eight Mile, Semmes, Theodore, Grand Bay, Irvington, Bayou La Batre, Dauphin Island, Bay Minette, Loxley, Stapleton, Spanish Fort, Daphne, Lillian, Fairhope, Silver Hill, Foley, Elberta, Seminole, Magnolia Springs, Orange Beach, Perdido Key, Gulf Shores and every community in Mobile and Baldwin Counties in South Alabama. In fact, our reputation has now spread to to Mississippi Coast where homeowners have specifically requested our services in Biloxi, Pascagoula, Gulfport and surrounding areas.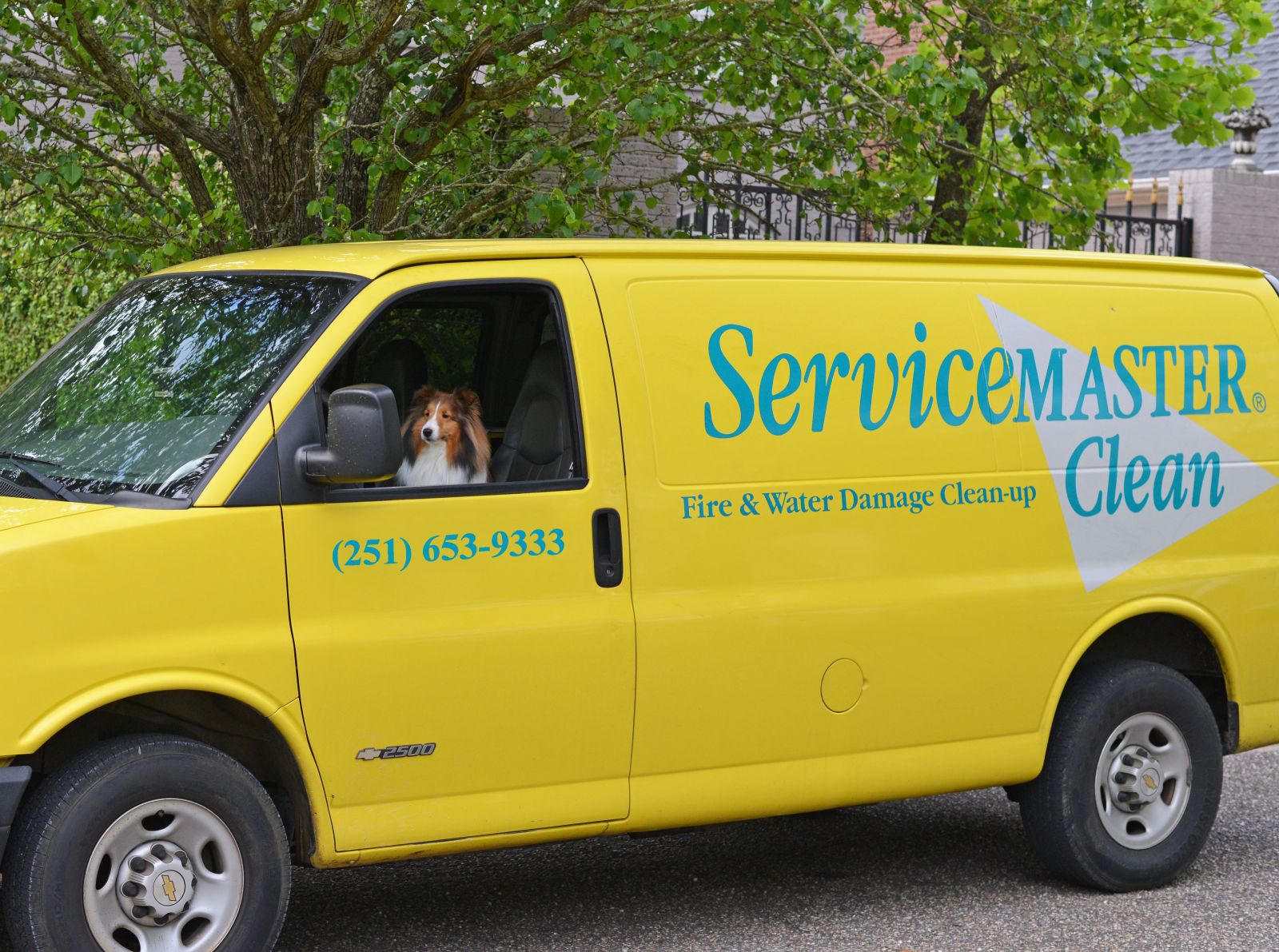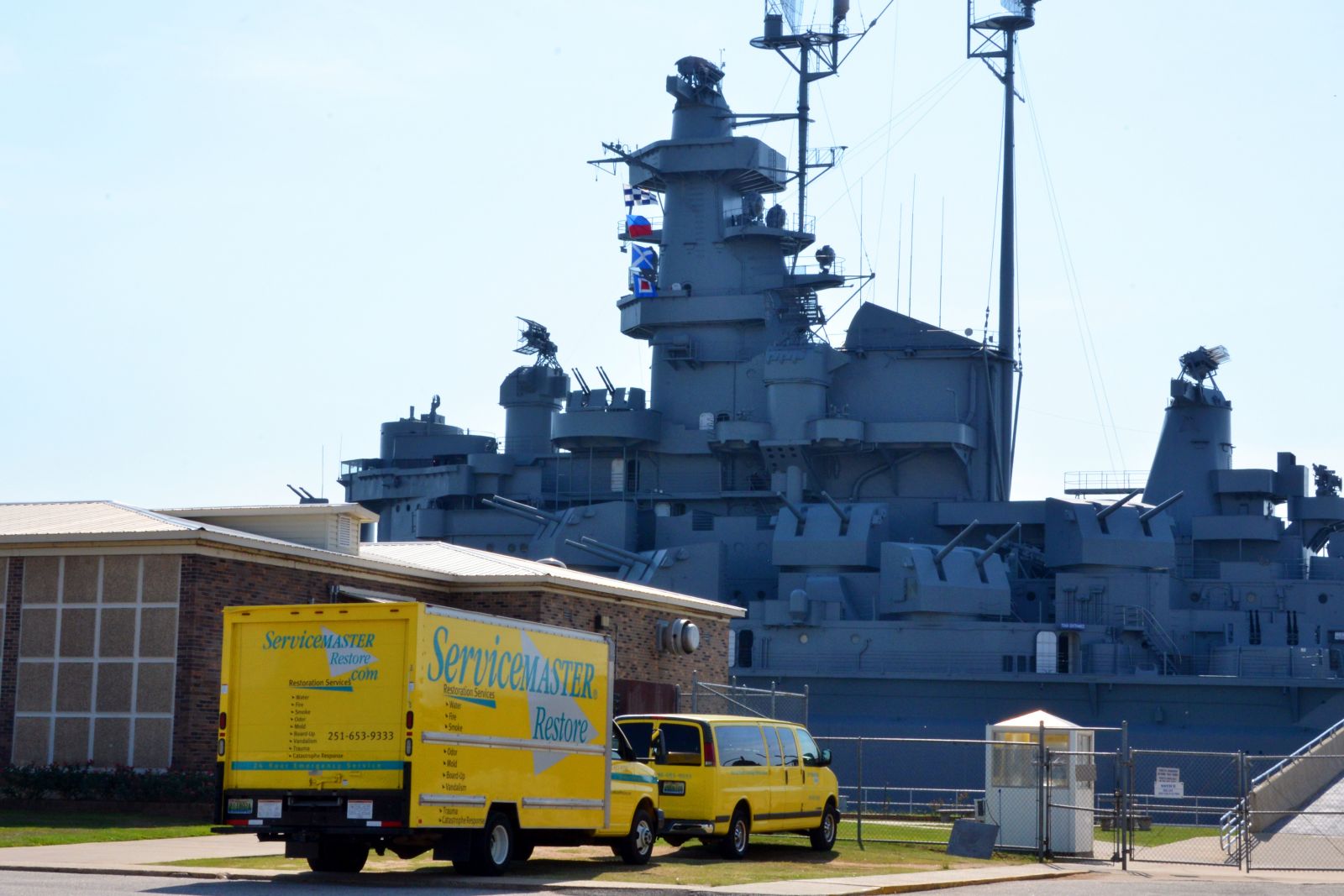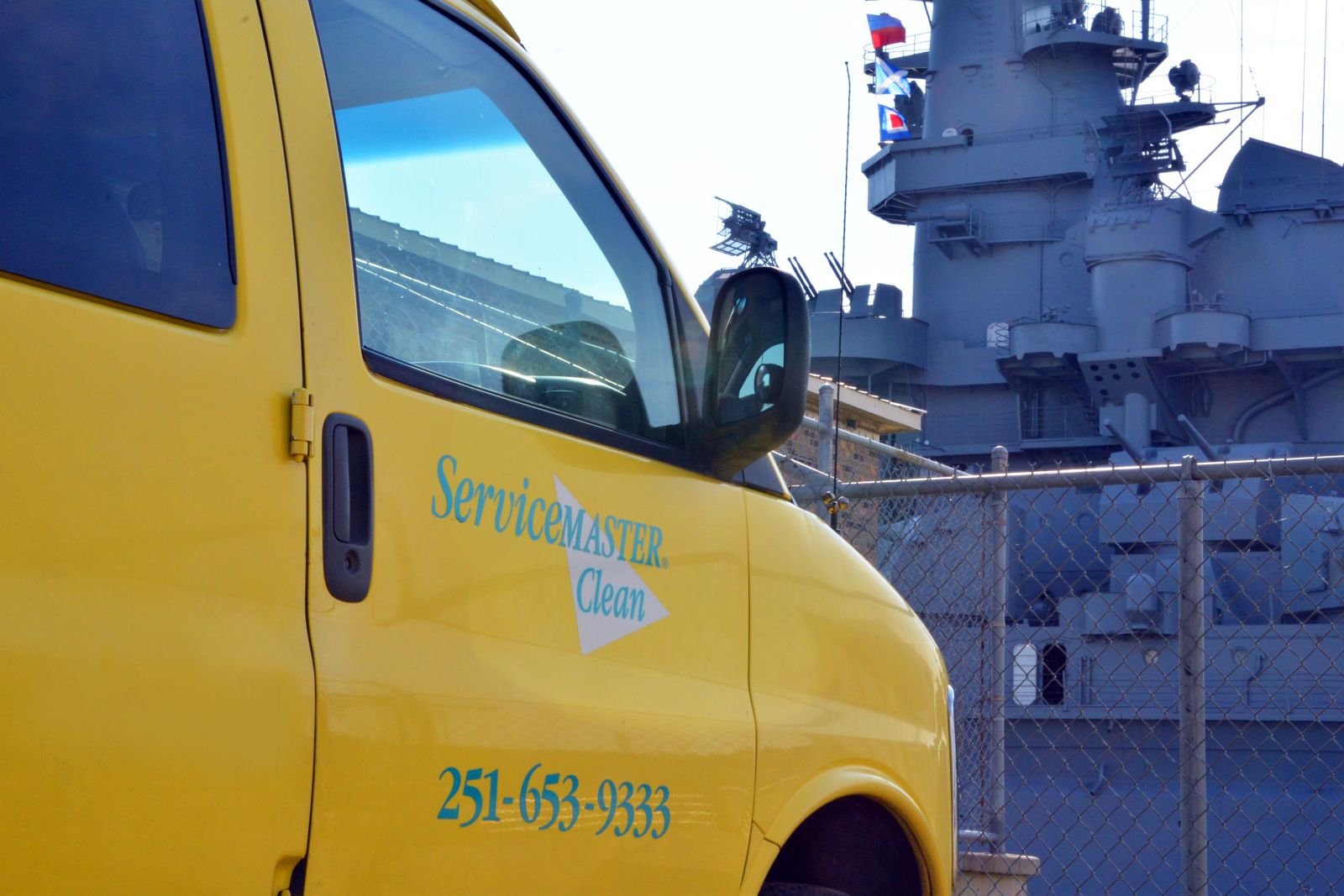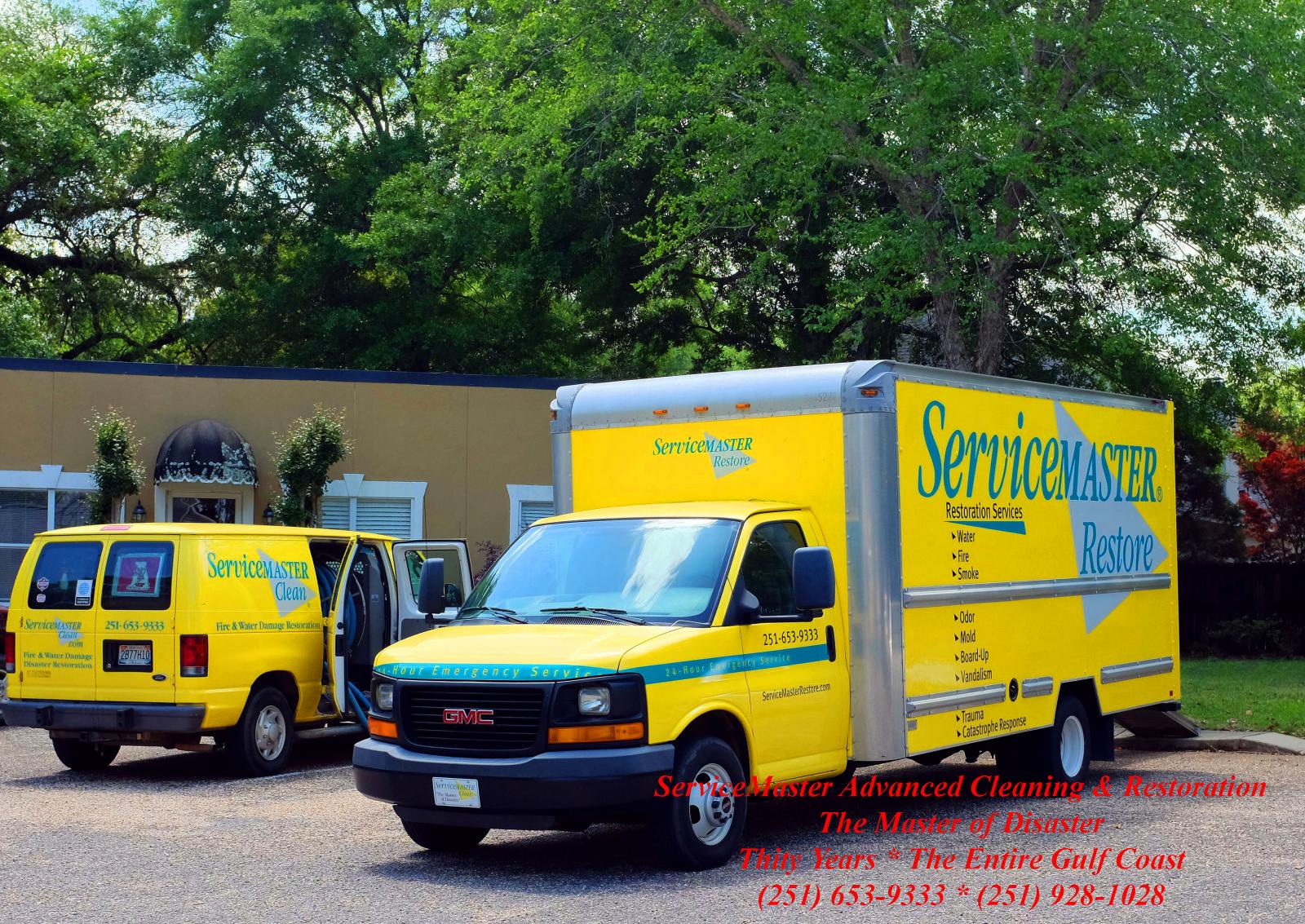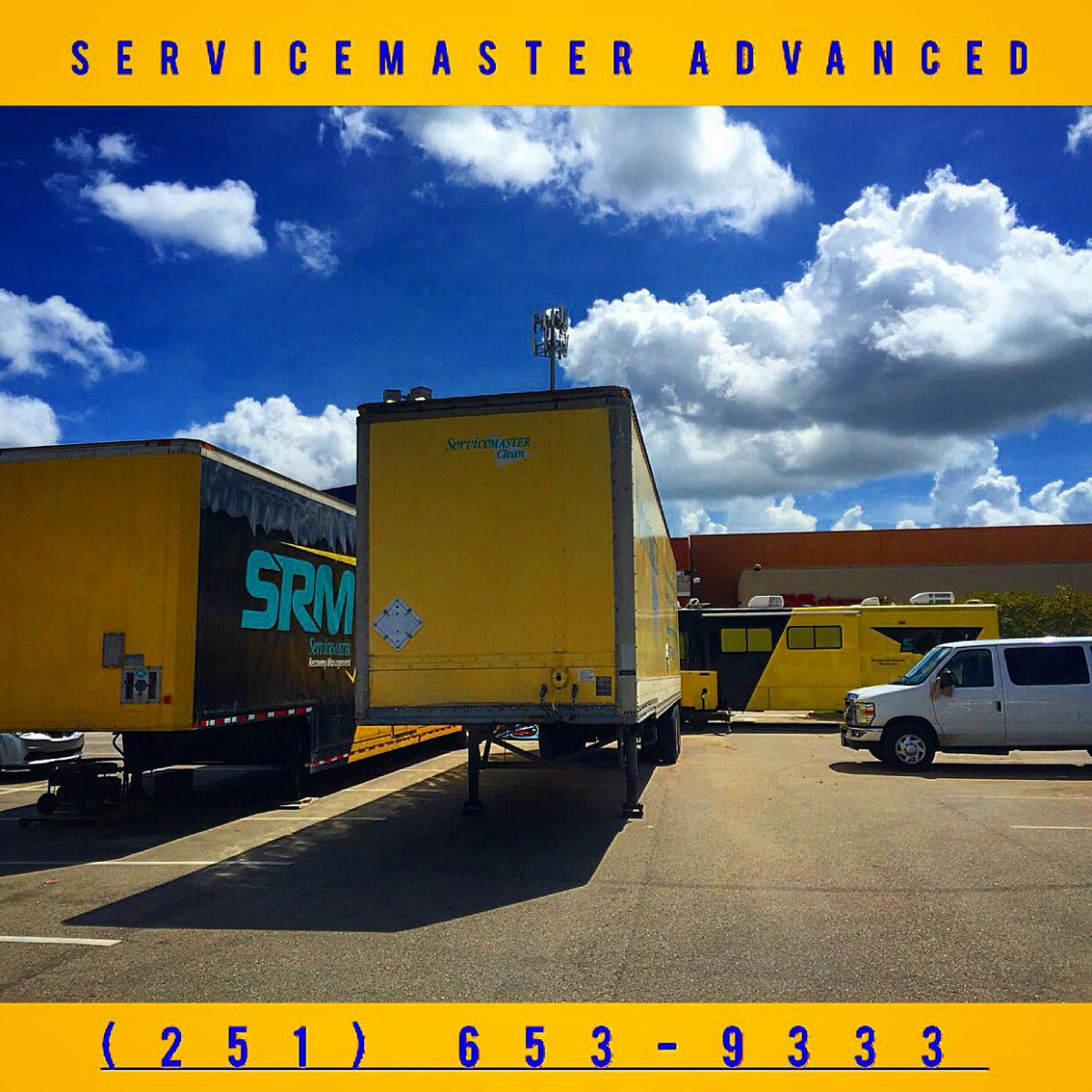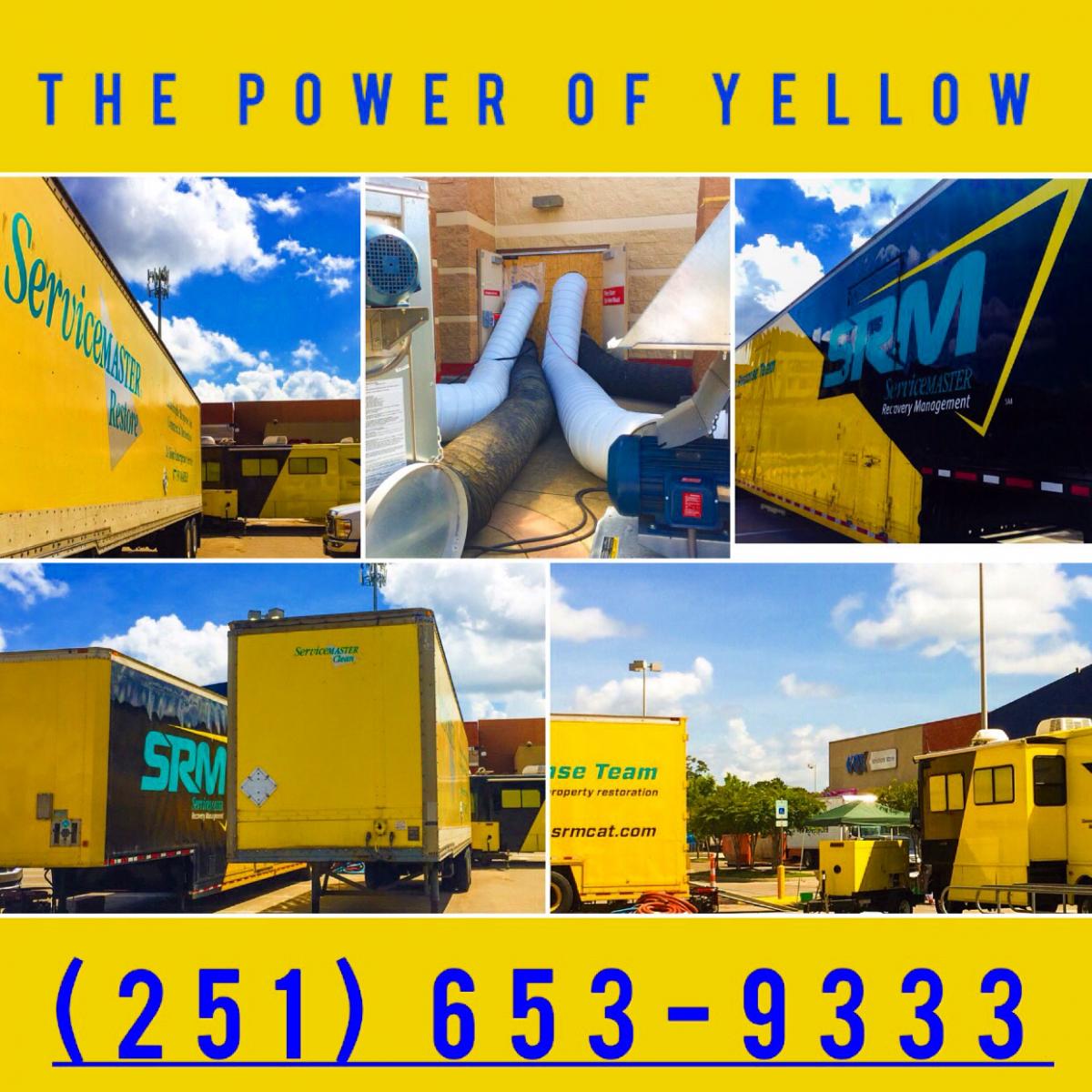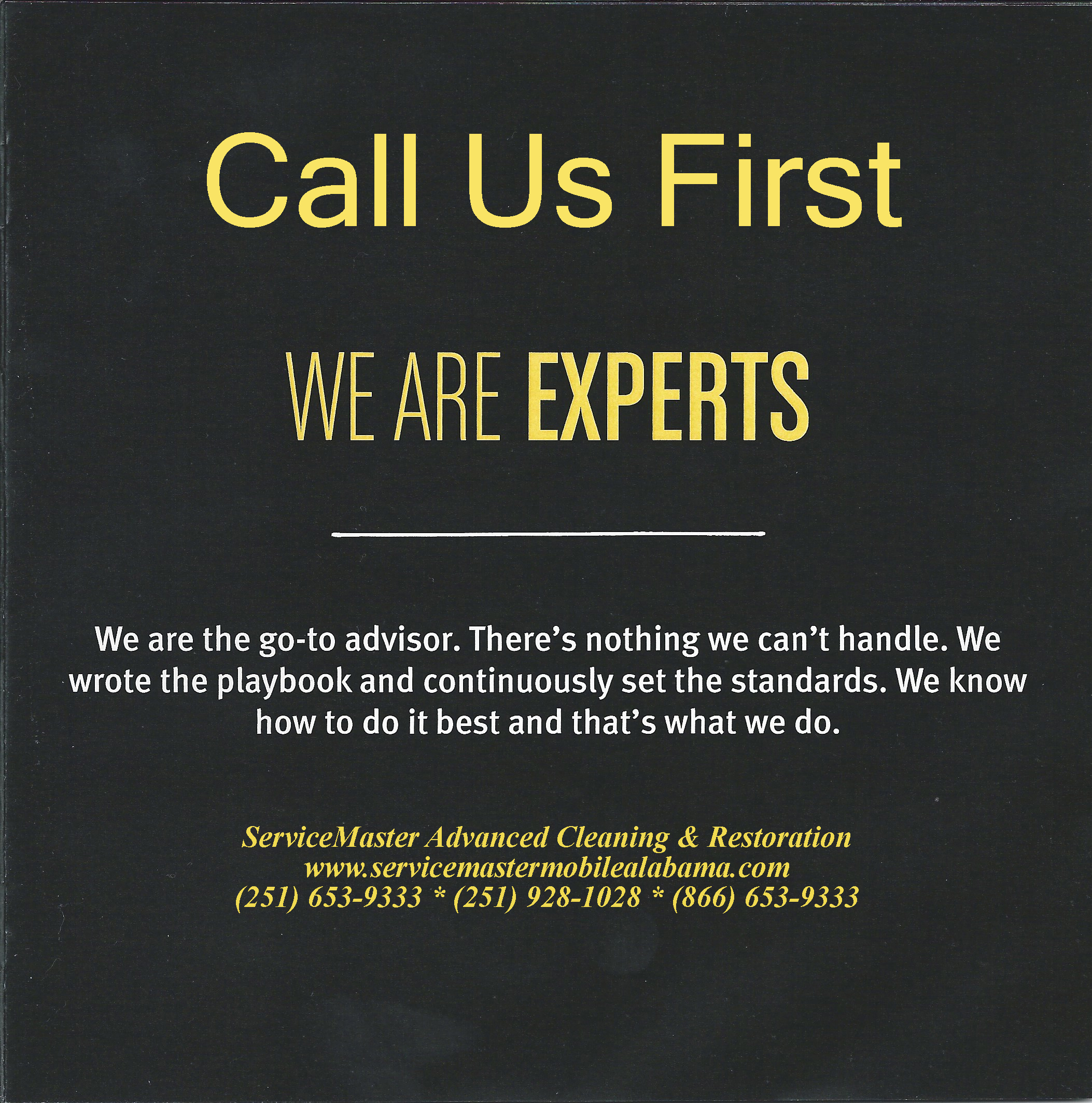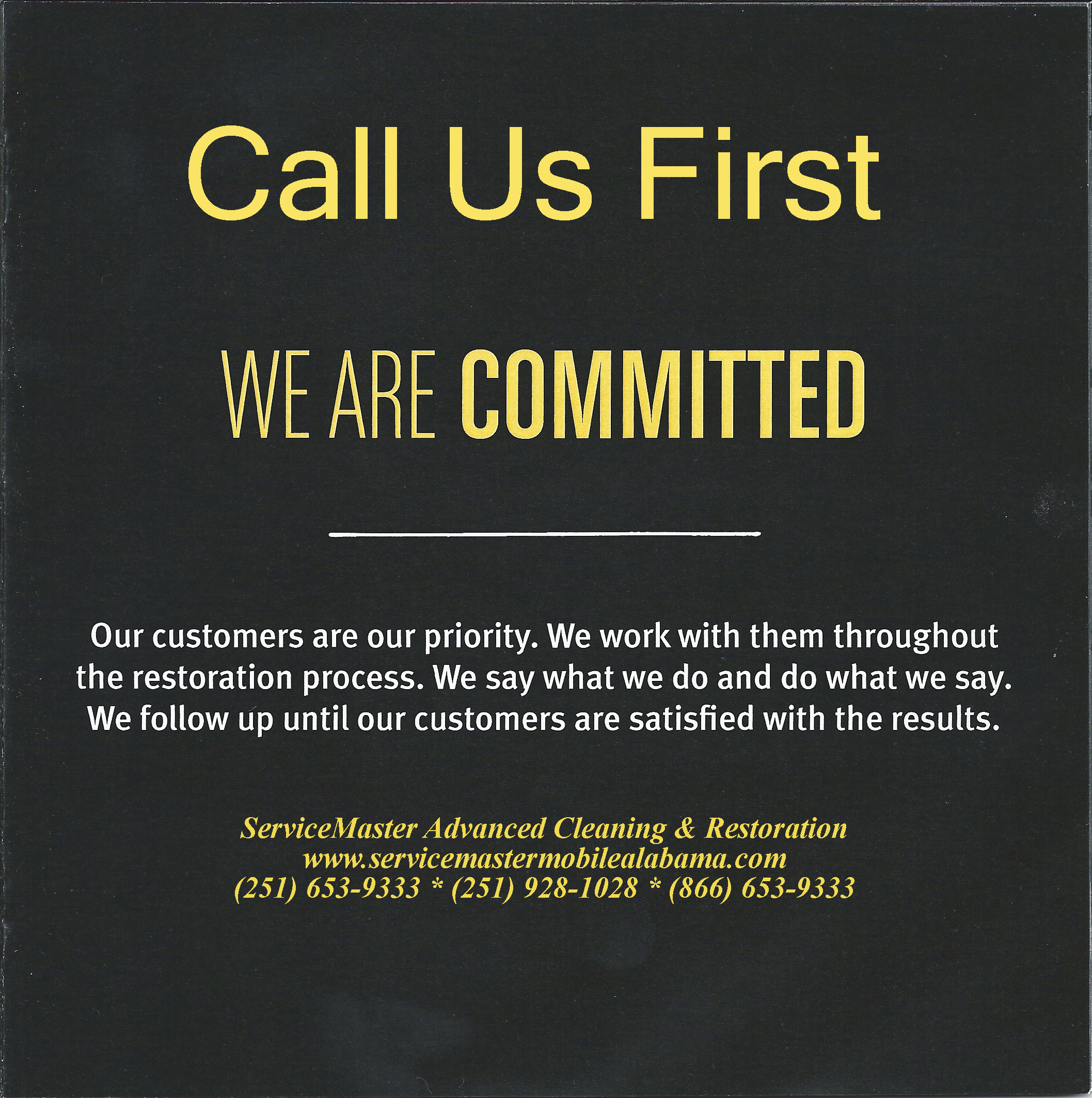 Remember that YOU AND YOU ALONE, decide who works in your home or business. YOU decide who handles your most precious of possessions! Tell your insurance provider WHEN YOU FILE YOUR CLAIM that you want SERVICEMASTER ADVANCED, Enterprise number 7027, or call us directly. Make sure that there is no confusion. There are other mitigation companies, and even others with similar sounding names. We are ServiceMaster Advanced, The Master of Disaster. "WE WOULD BE HONORED TO SERVE YOU." (251) 653-9333 or (251) 928-1028.