When you call an 800 Number, or when Home Advisor recommends a water damage restoration company, do you really know who is coming?
We have investigated these "middleman" 800 number providers and what we have learned is astounding. In most cases, they have never met the ultimate provider face to face! There is very little vetting. Often times, insurance, industry certifications and a lien search is all that is done. They have no idea as to the caliber of the people working at the business, the educational level or reputation. A start-up company ranks right beside an established company.
In fact, in the service industry, and in most if not all lines of business, the one major issue with the internet is the "category killer" or 800 number middleman. From our perspective, they are nothing more than a web site providing very little value in terms of really knowing who is truly the best in their respective fields. The best providers are already known (for the most part), and are not likely to sign up for a middleman service. Why would they? Why would they allow an internet outfit to get in between them and their local customer? When one really analyzes the process, one begins to realize the true motivation of these online outfits.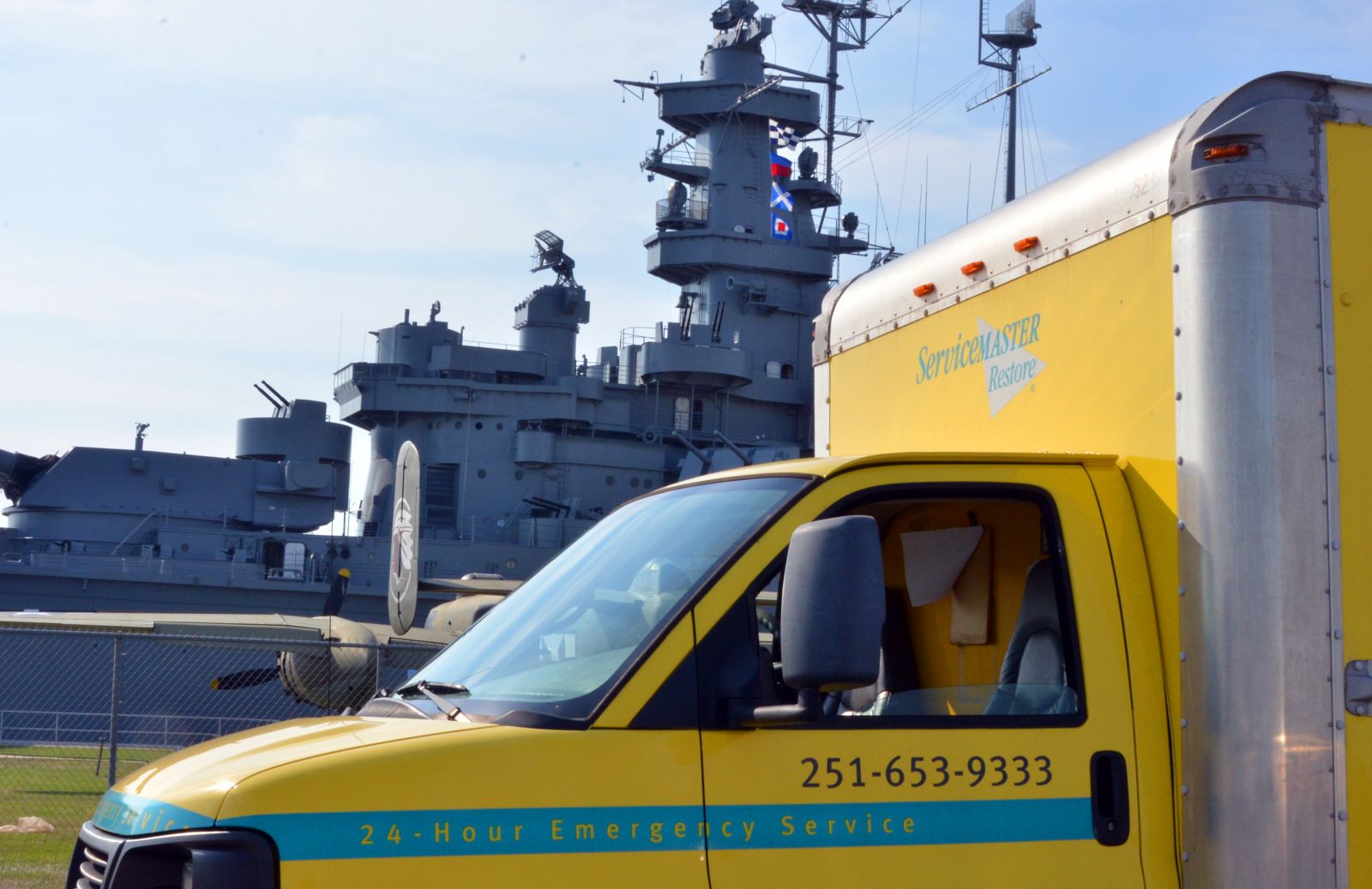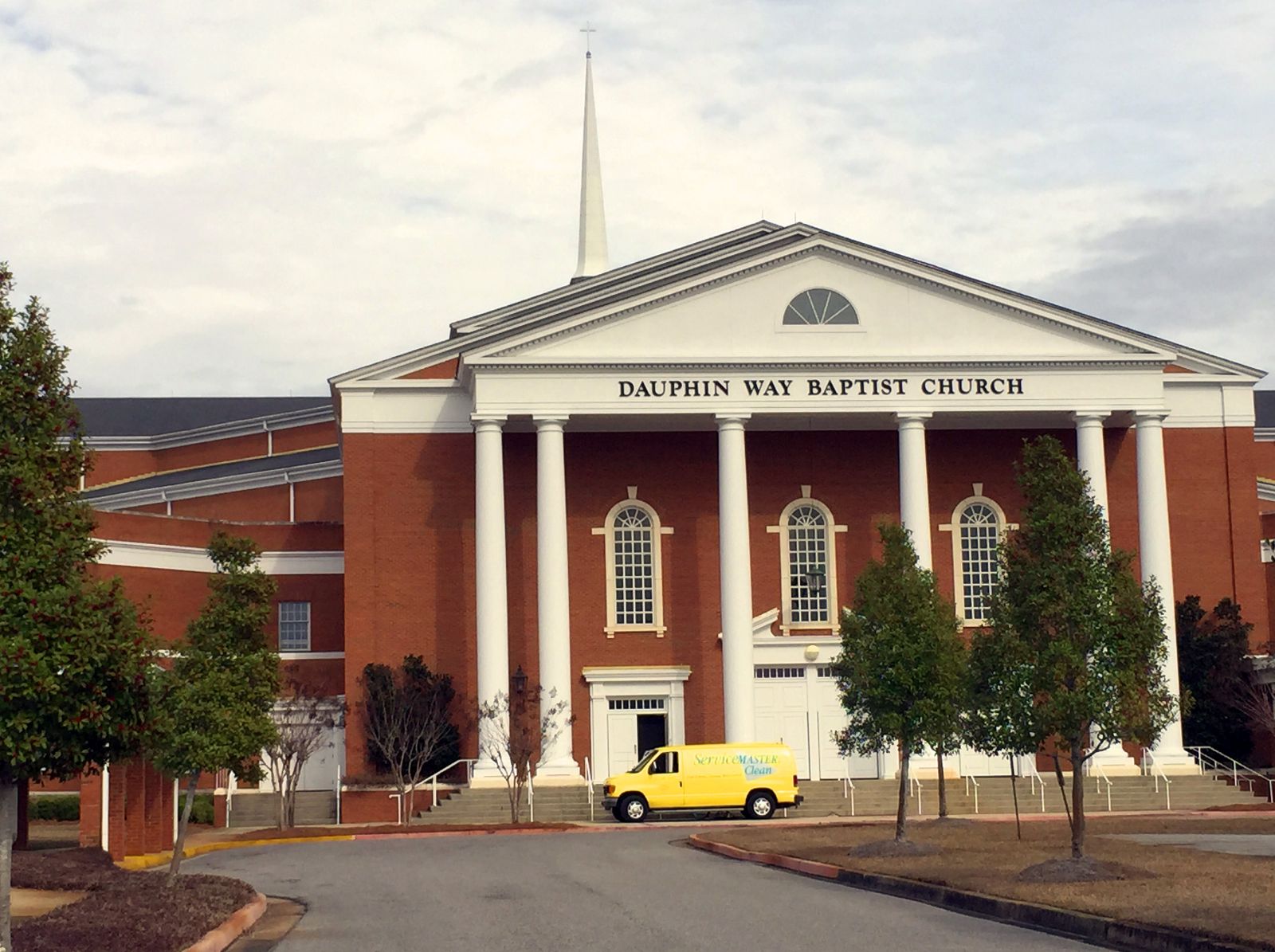 At ServiceMaster Advanced Cleaning & Restoration, we have refused to be placed in the same basket as some of the marginal providers in our industry. We honestly believe that our reputation could be impugned by even being mentioned in the same breath as some of the less qualified providers. If you have a bad experience with one of these providers, you are likely to assume that all of the ones on that list are also unqualified. Therefore, at this time, we have elected not to allow our name to be referred by these 800 number middlemen.
ServiceMaster Advanced Cleaning & Restoration is local here in Mobile and Baldwin County. You can call us directly at (251) 653-9333, (251) 928-1028, or (251) 943-2230. We live here. We pay taxes here. Our people are part of your community. We are not coming from out-of-town and taking three hours to arrive. We can attest to the training and background of our workers. We have served other people, thousands, in these communities; and have served many of the area's most notable commercial buildings - for over thirty years! We are certified to work with all insurance companies and we provide direct insurance billing.
Rather than re-typing all of the horror stories we have witnessed. Here is a link to some of those stories: http://www.servicemastermobilealabama.com/Questions-To-Ask-A-Water-Damage-Restoration-Company-Gulf-Coastal-Alabama-Mississippi.html It is instrumental in showing what can happen when you don't know your provider.
Some people might say: "If they don't do the work right, I'll sue them." In all likelihood, this is a flawed strategy. Attorneys don't take these cases under contingency, meaning that your legal fees will likely outweigh your settlement. And that is, IF you can collect. The matter could drag on for months or years.
In one case, we personally helped a woman who had hired an unqualified mold remediation company. Her attorney had told her that there was no chance of collection, and that she needed to let them return as many times as necessary to correct the poor job. And return they did! Five times! She sent us pictures after the fifth cleaning! She didn't have the money to pay to have it re-done by a qualified contractor. We helped her for free.
Since our competitors won't show their faces, we will! Here are a handful of our key people. We have some twenty-five plus highly trained people in our disaster restoration company, and we have over 250 in our janitorial and industrial cleaning company. We have plenty of personnel to handle any sized job.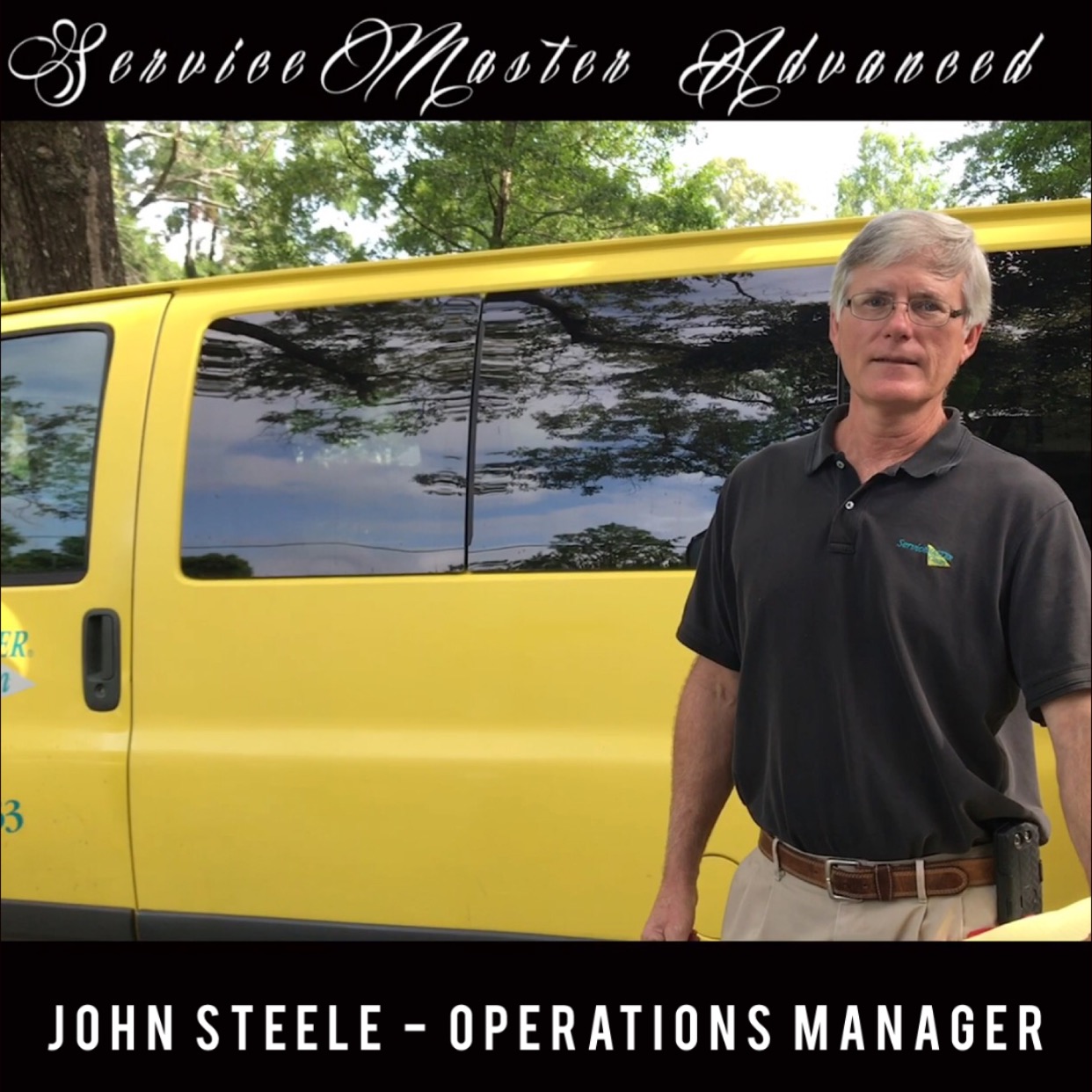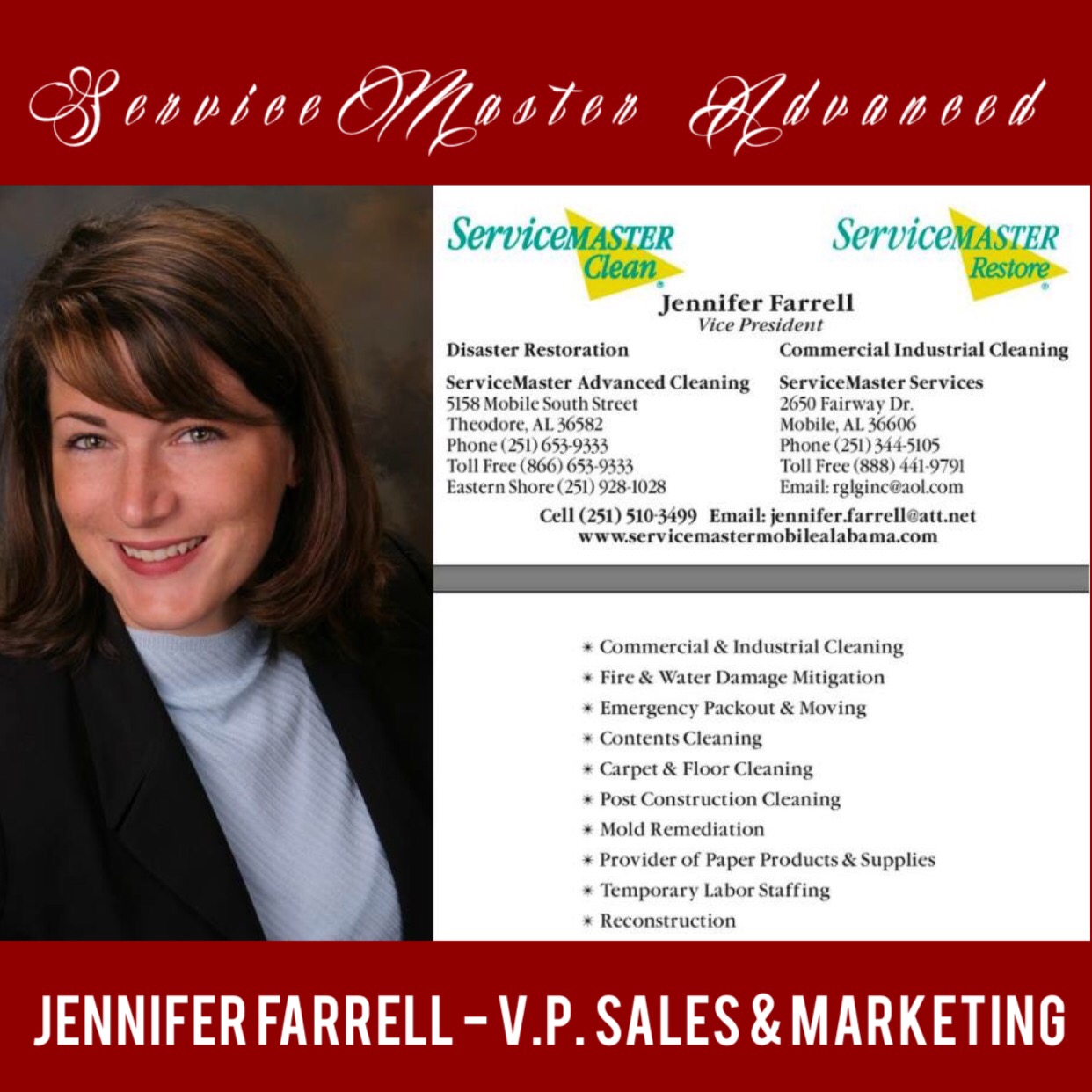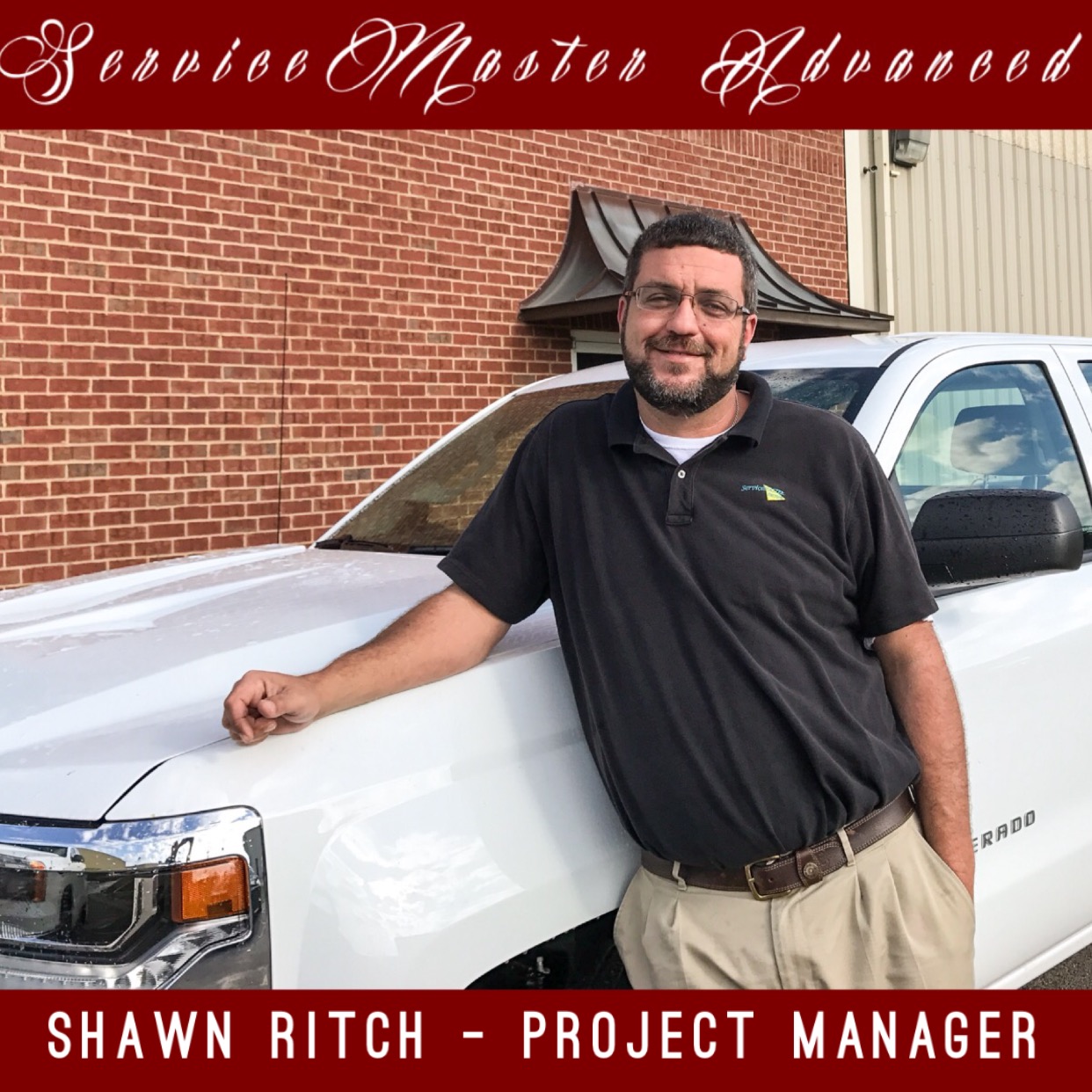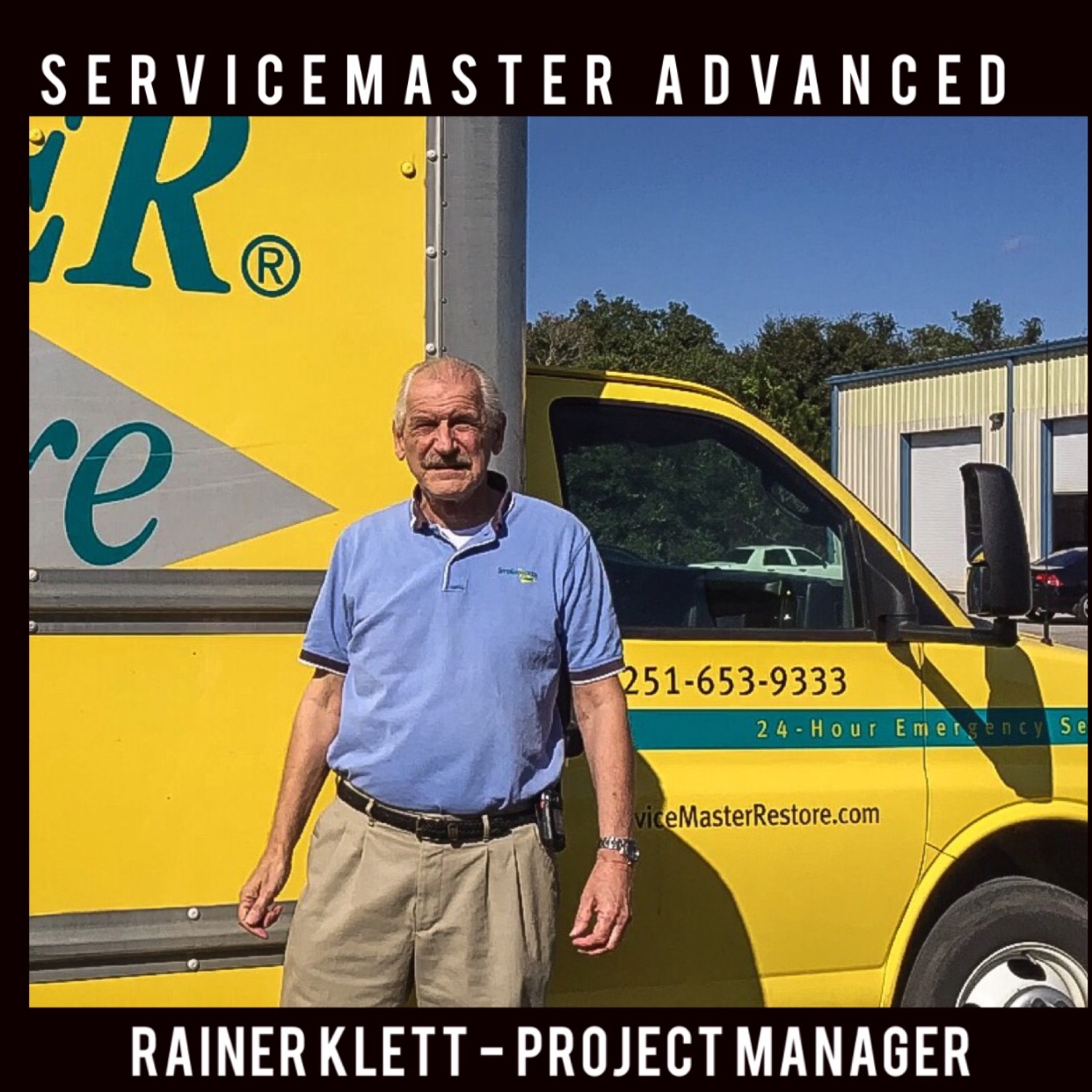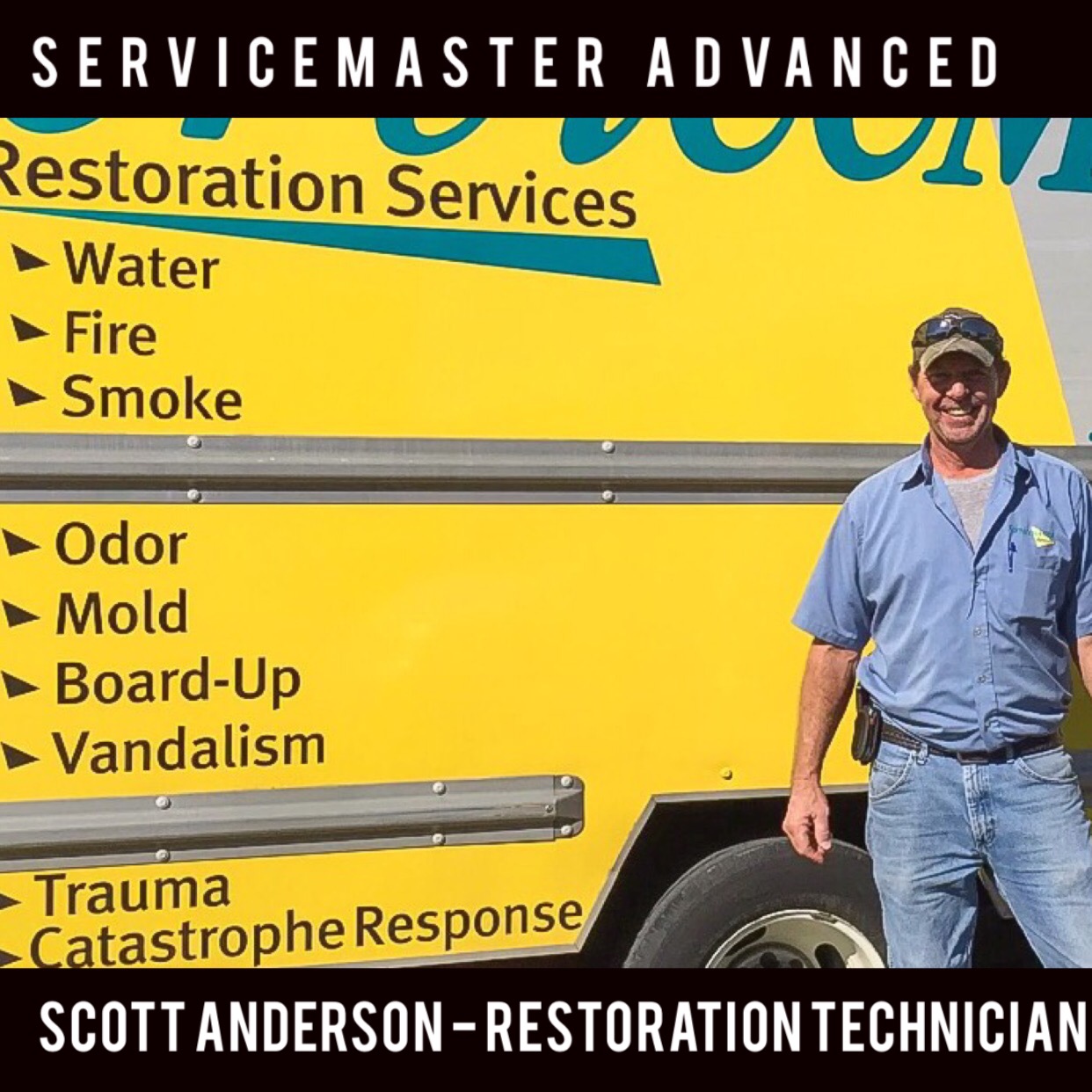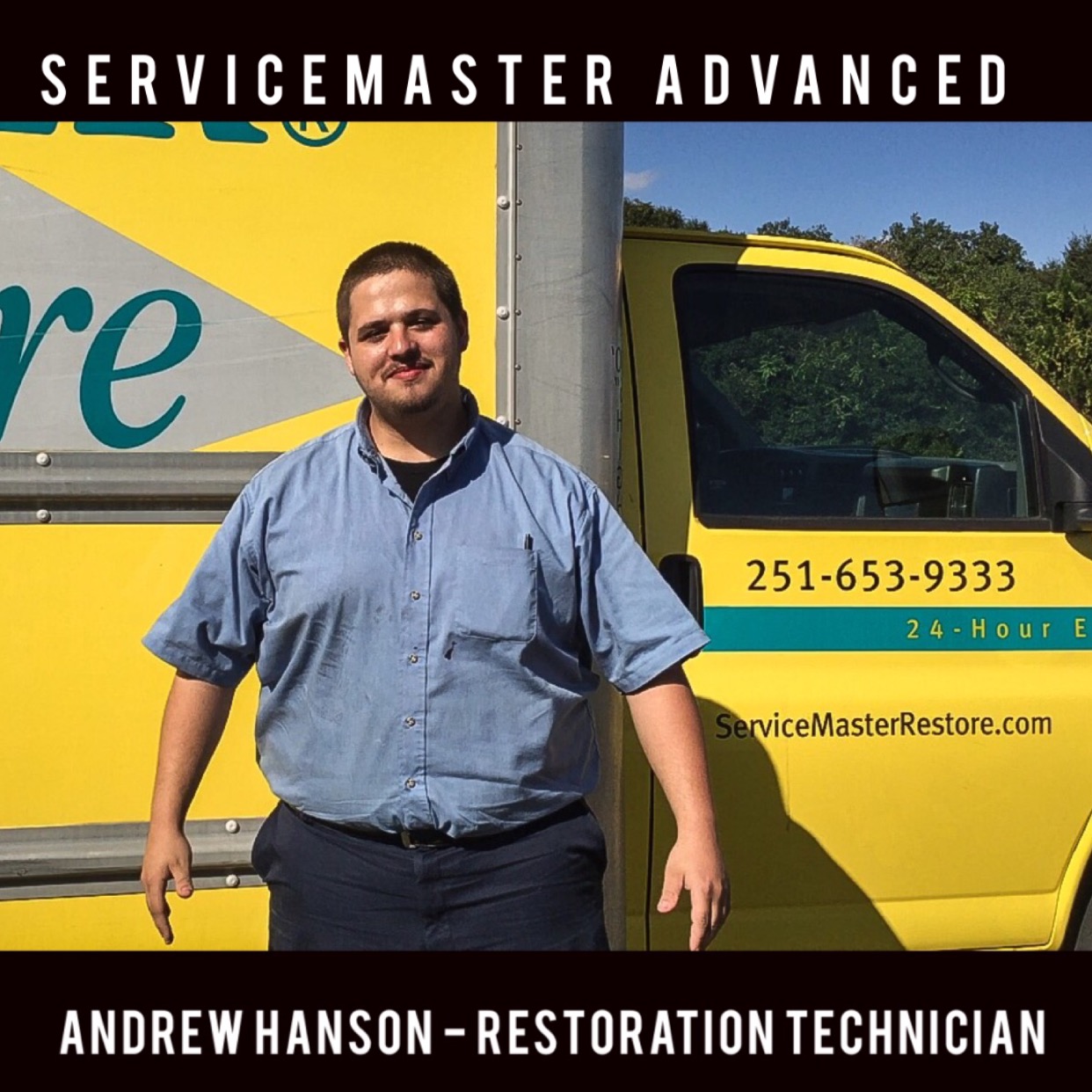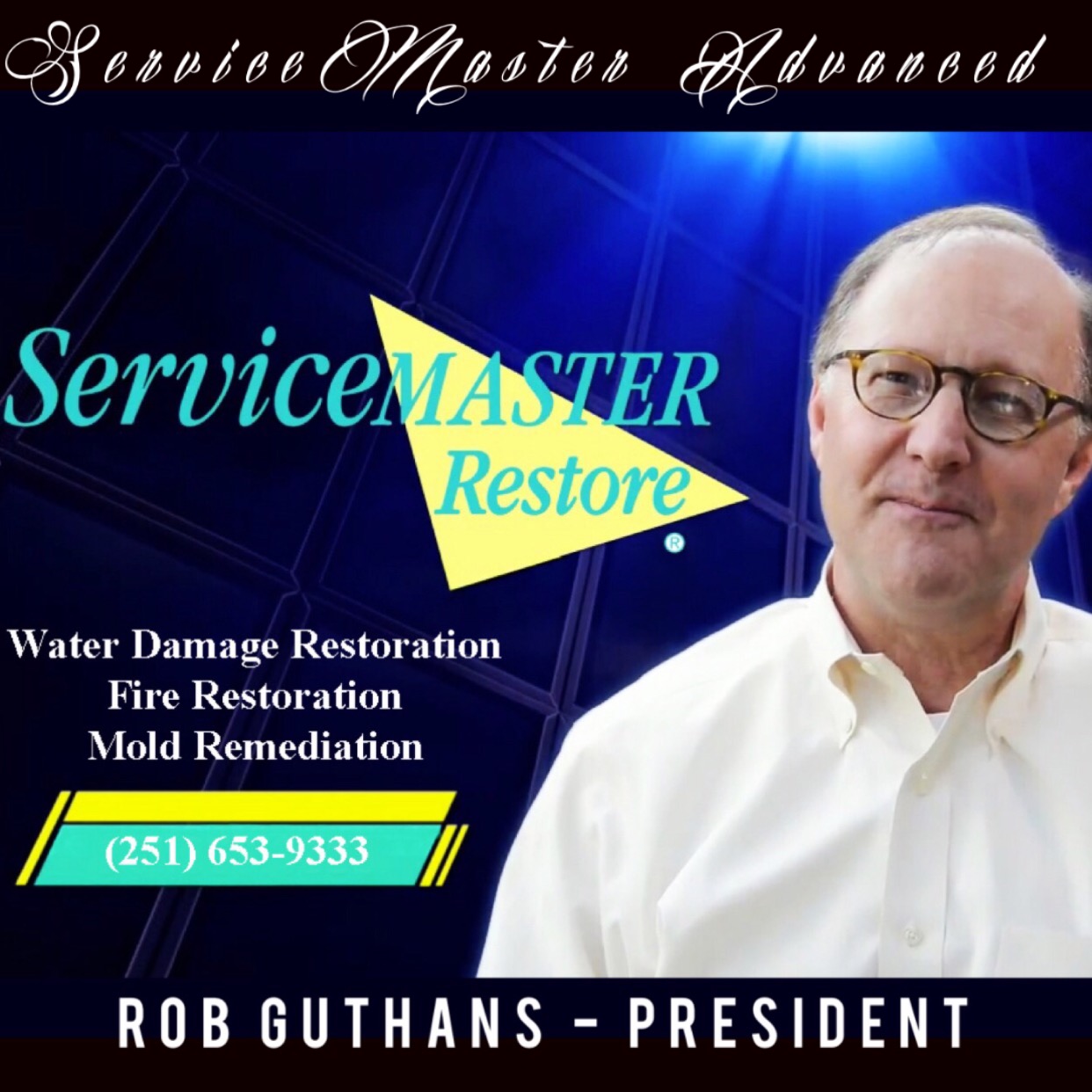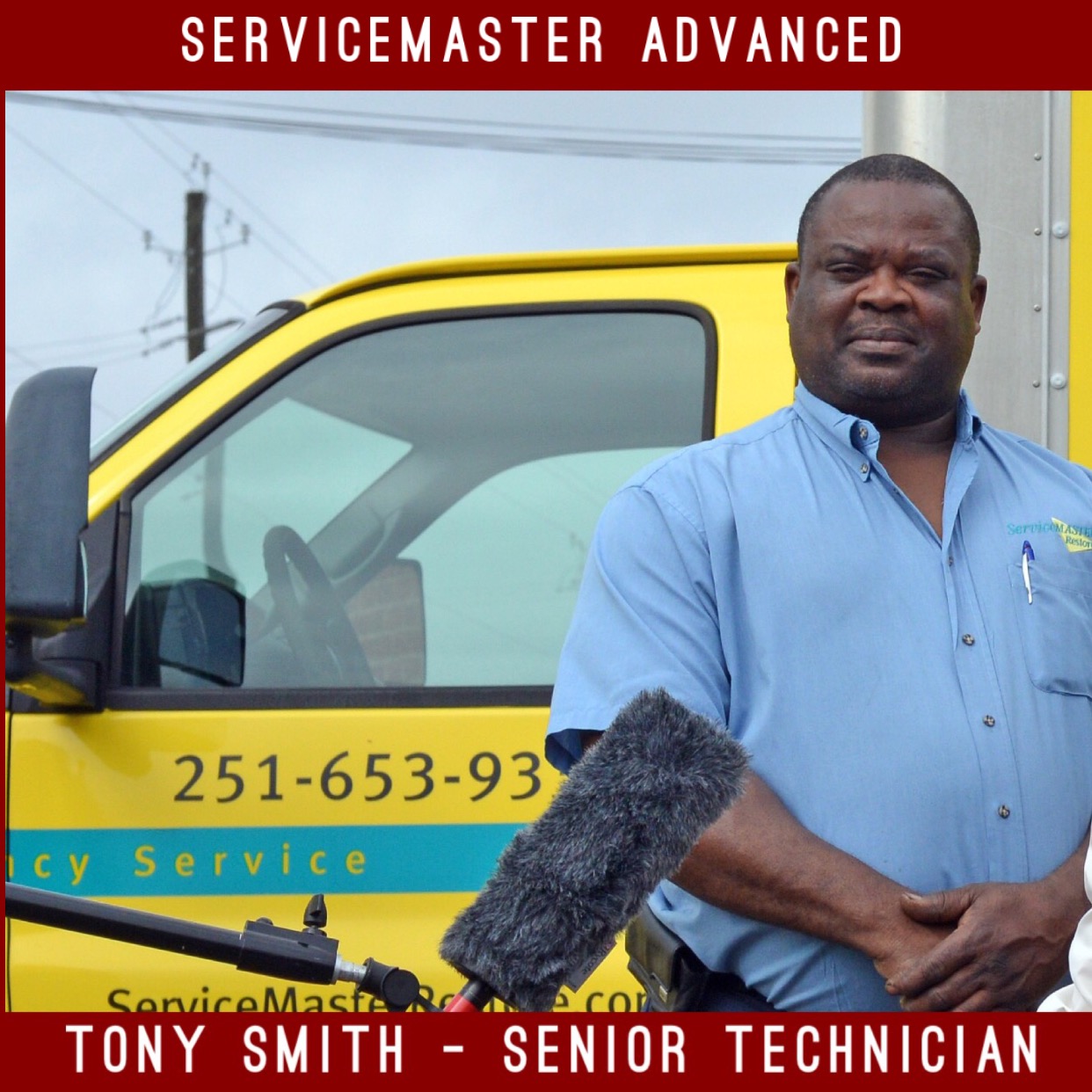 Why would anyone risk dealing with anyone that isn't local and doesn't have a TON of local references?
Whether it is Google, Facebook, GuildQuality or our own website, we consistently receive excellent reviews, positive feedback and personal Thank You letters for our excellent work. We take our job seriously, and we consistently aim to exceed the expectations of our customers.
Here are links to our various reviews and testimonials:
On Google: https://www.google.com/?gws_rd=ssl#q=servicemaster+advanced+cleaning&lrd=0x889a4dc8ab45d641:0x5fa58bbf9fe774d3,1,
On Facebook: https://www.facebook.com/servicemasteradvancedcleaningandrestoration/
On GuildQuality: https://www.guildquality.com/cr/ServiceMaster-Advanced-Cleaning-Mobile/CL9101346308498C
On Our Own Website: http://www.servicemastermobilealabama.com/Testimonials.html
In addition, we are an IICRC certified firm and are certified in mold remediation.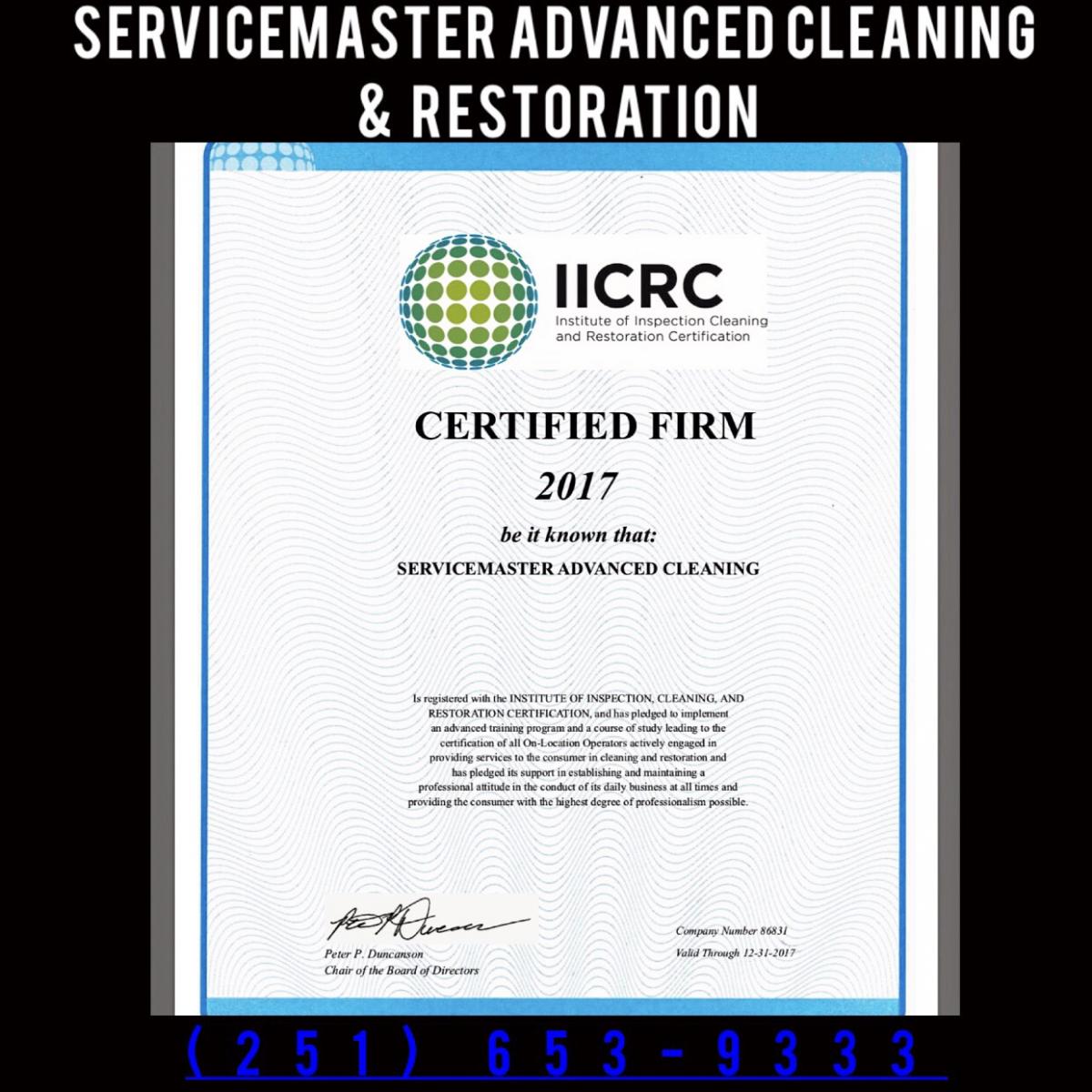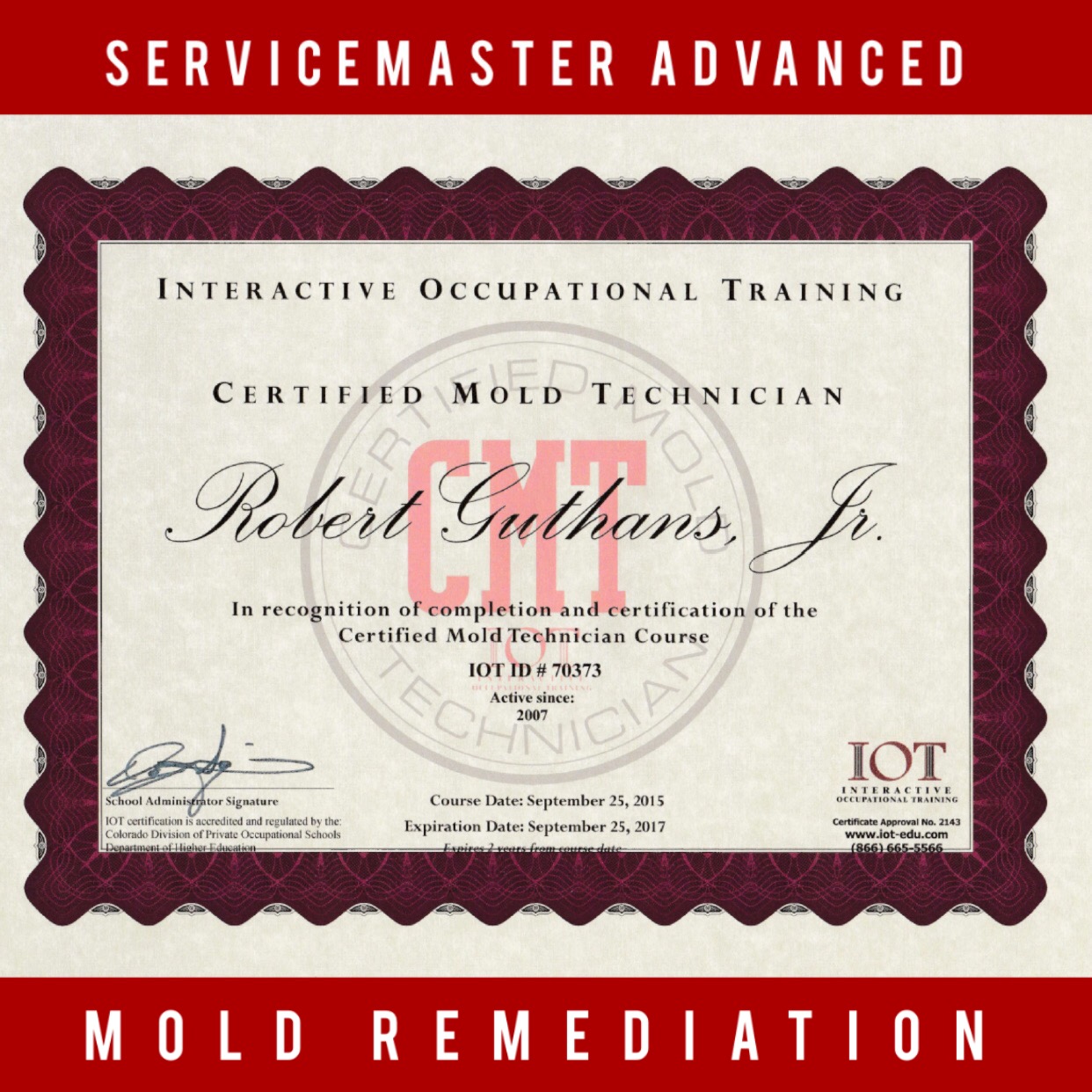 How do we prove we have local offices? We DO NOT operate out of the corner of a storage facility with a local number that rings in Pensacola! Here are pictures of our offices: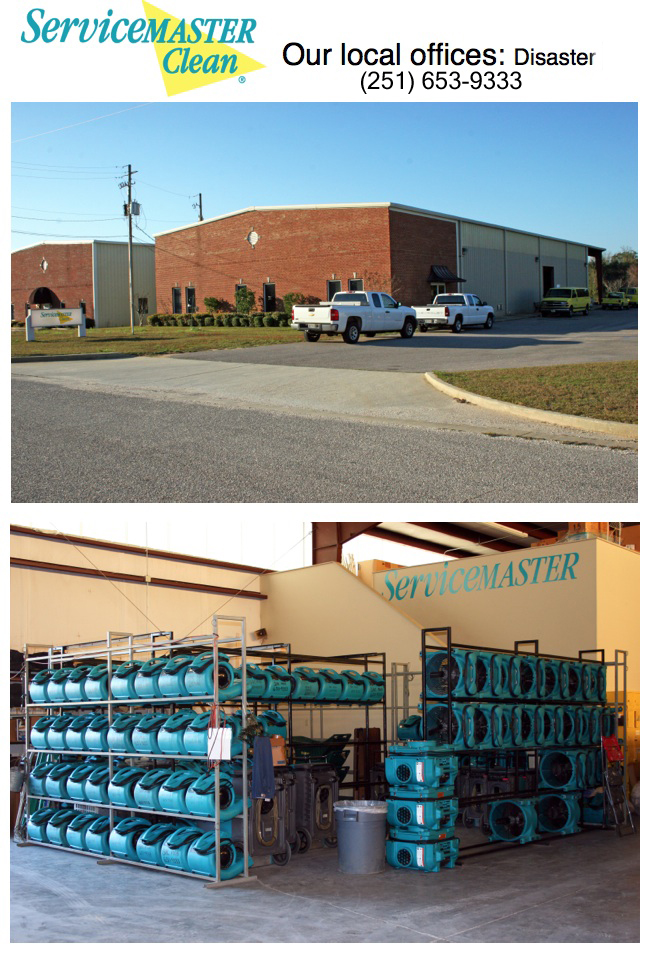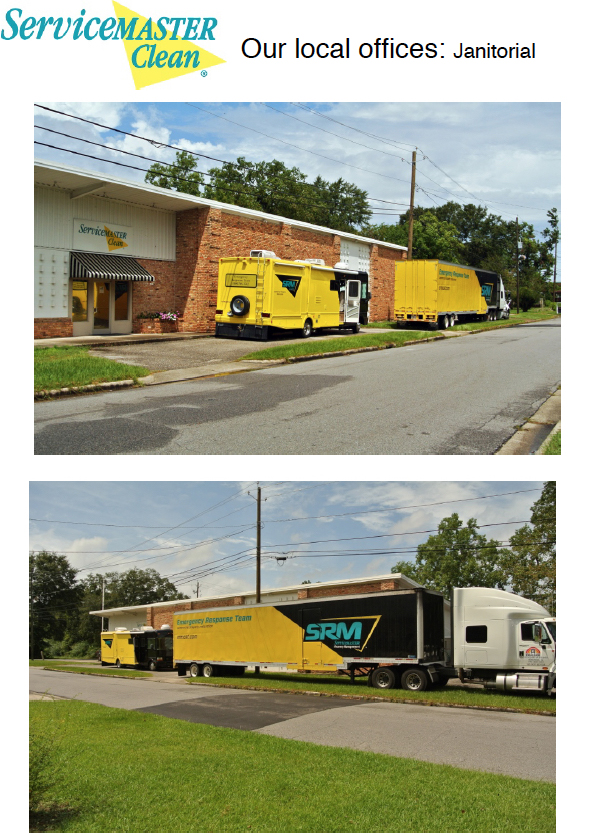 We could post thousands of pictures of LOCAL jobs that we have done over the past thirty plus years. Here are a few: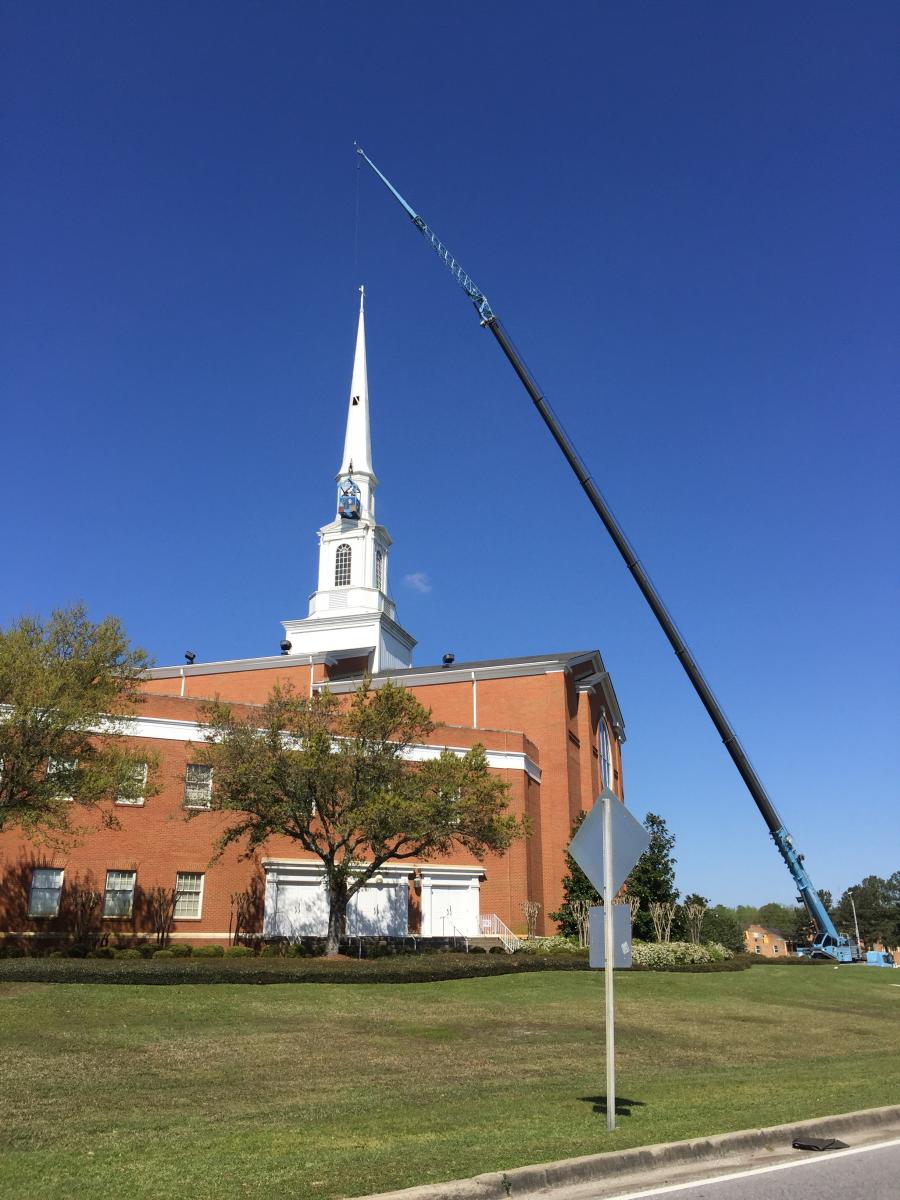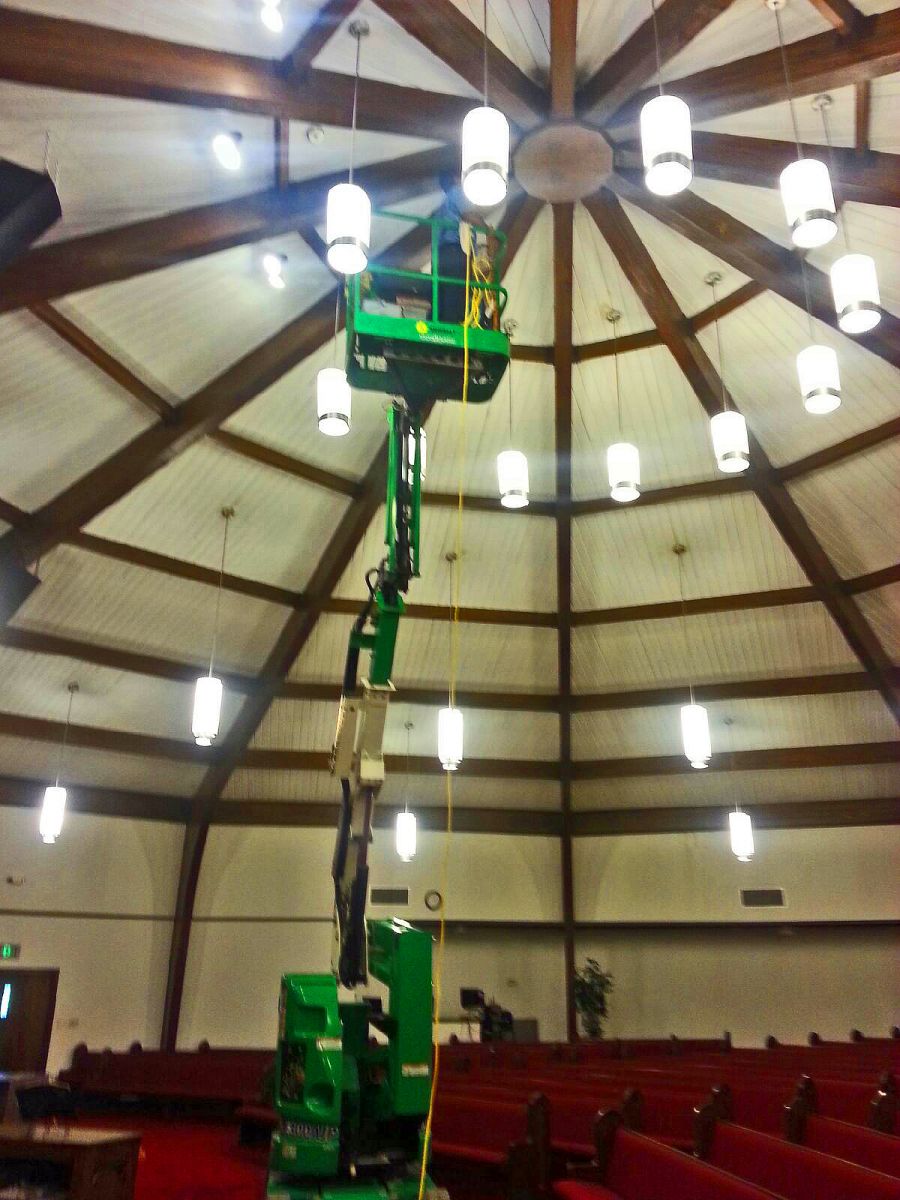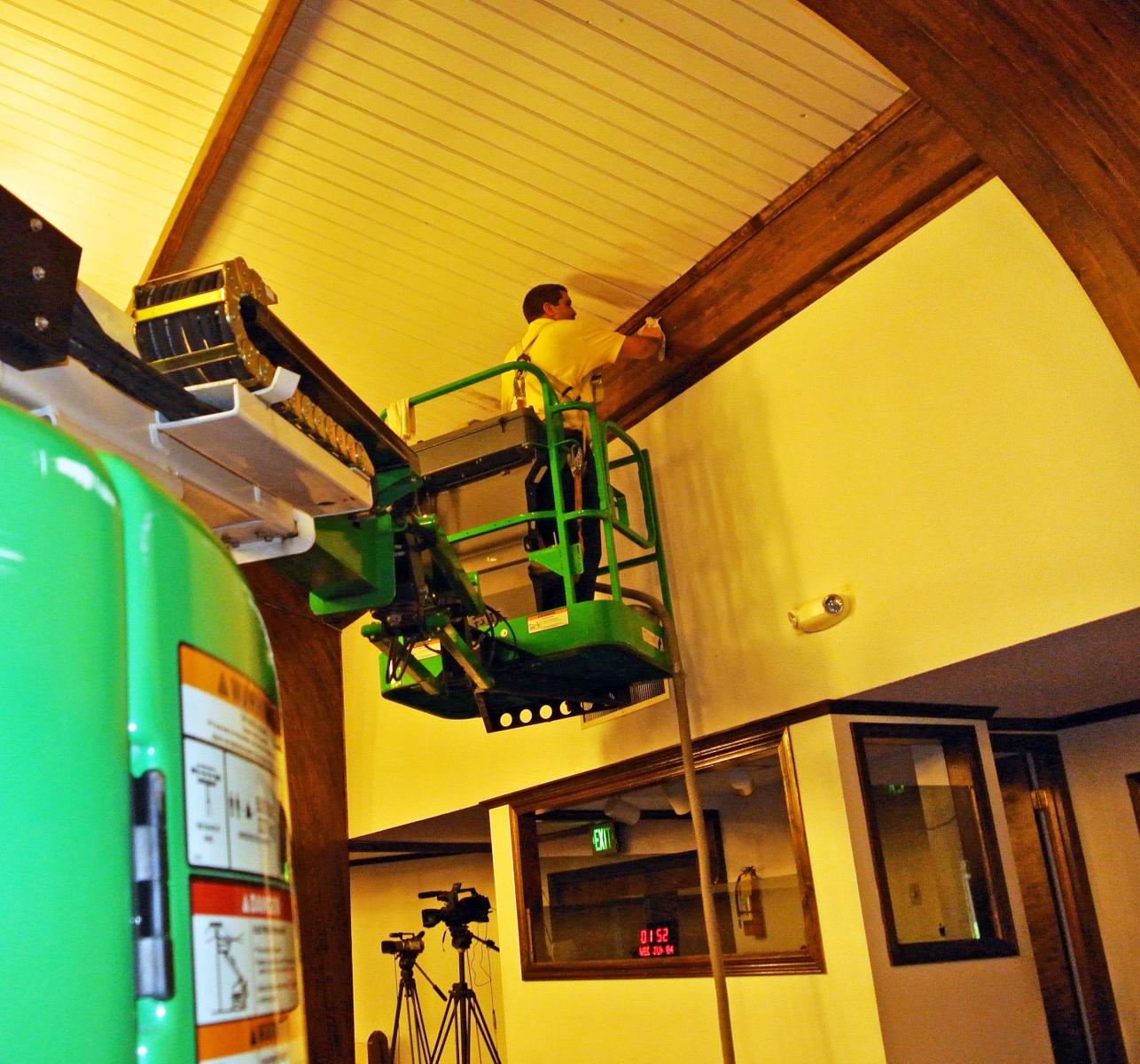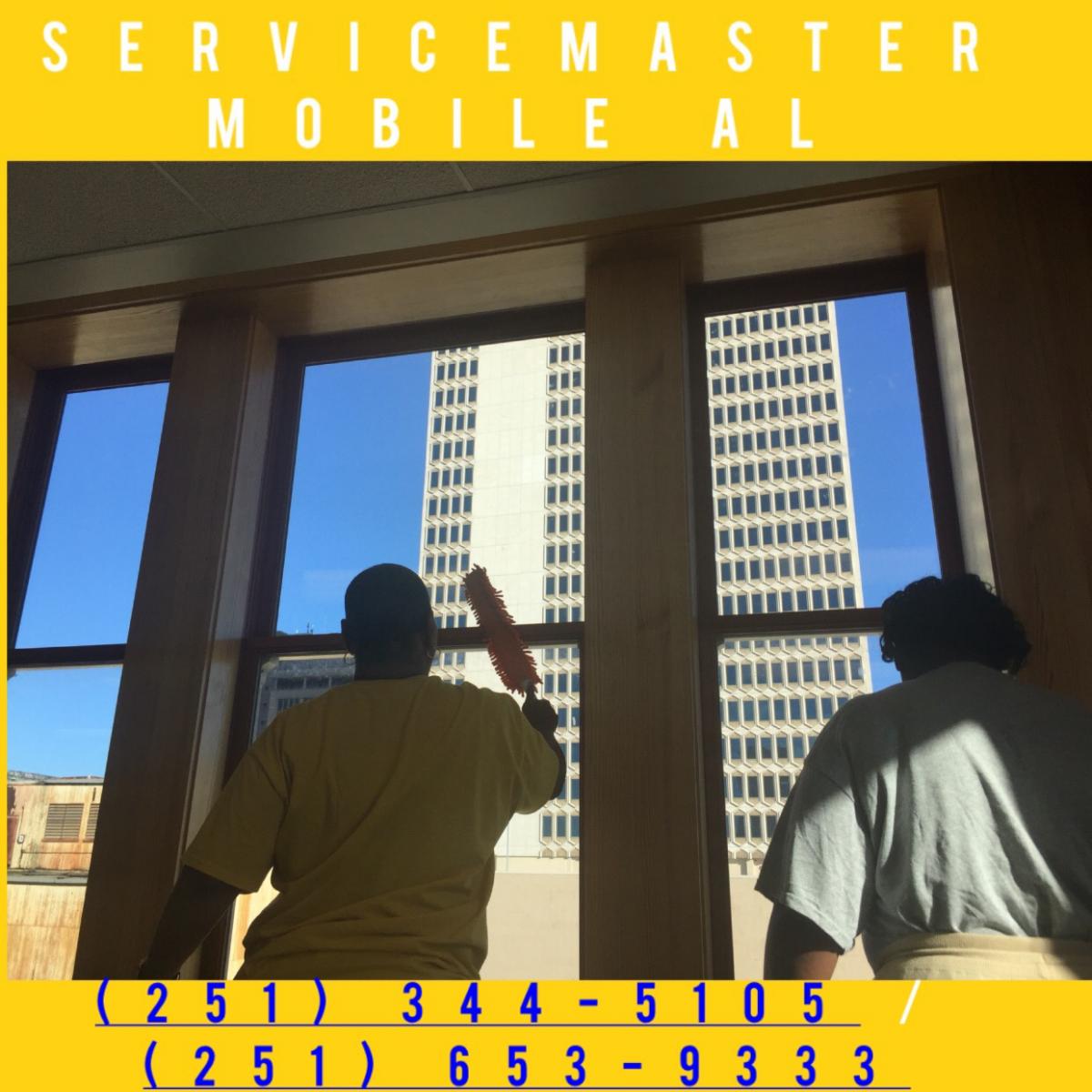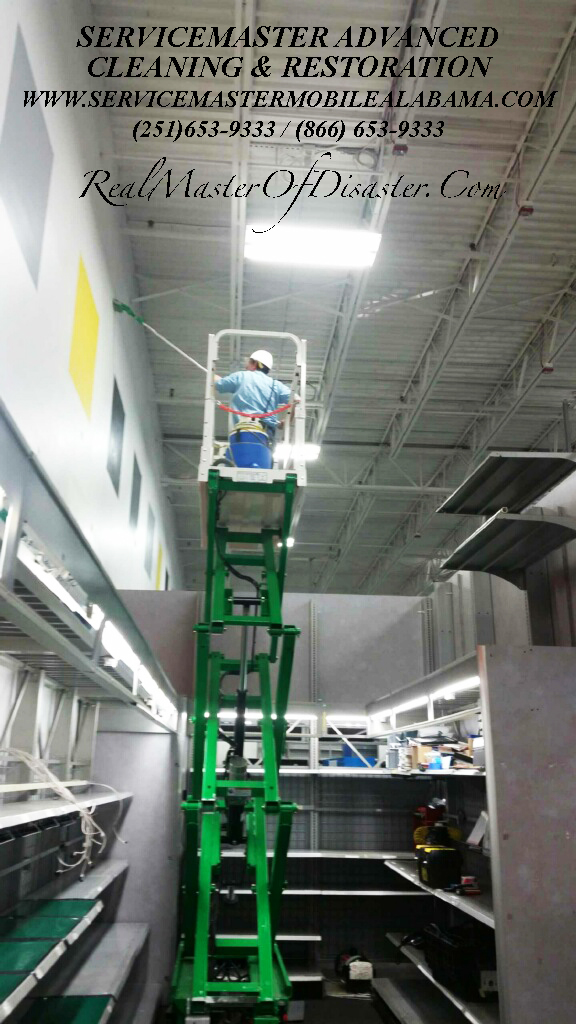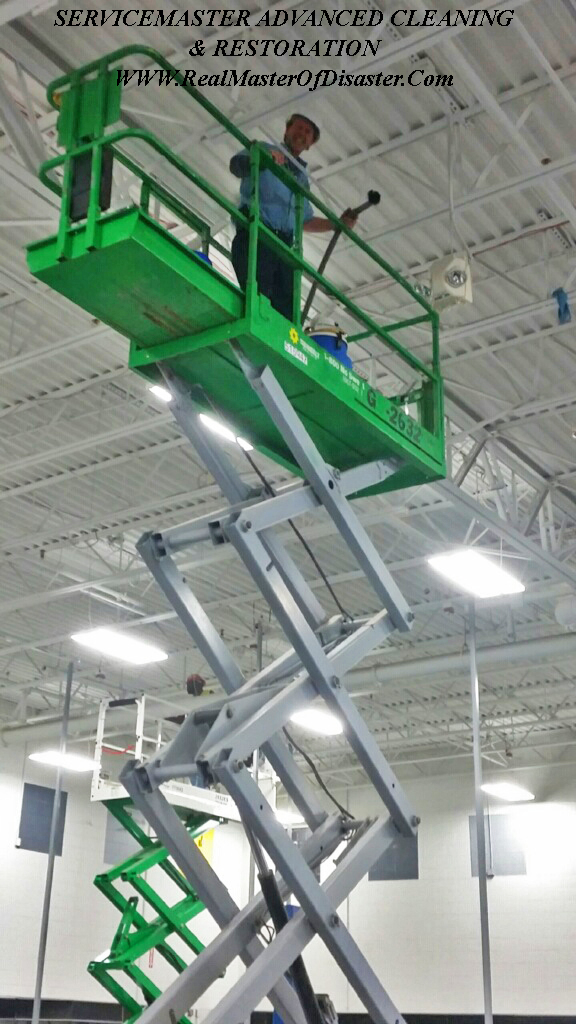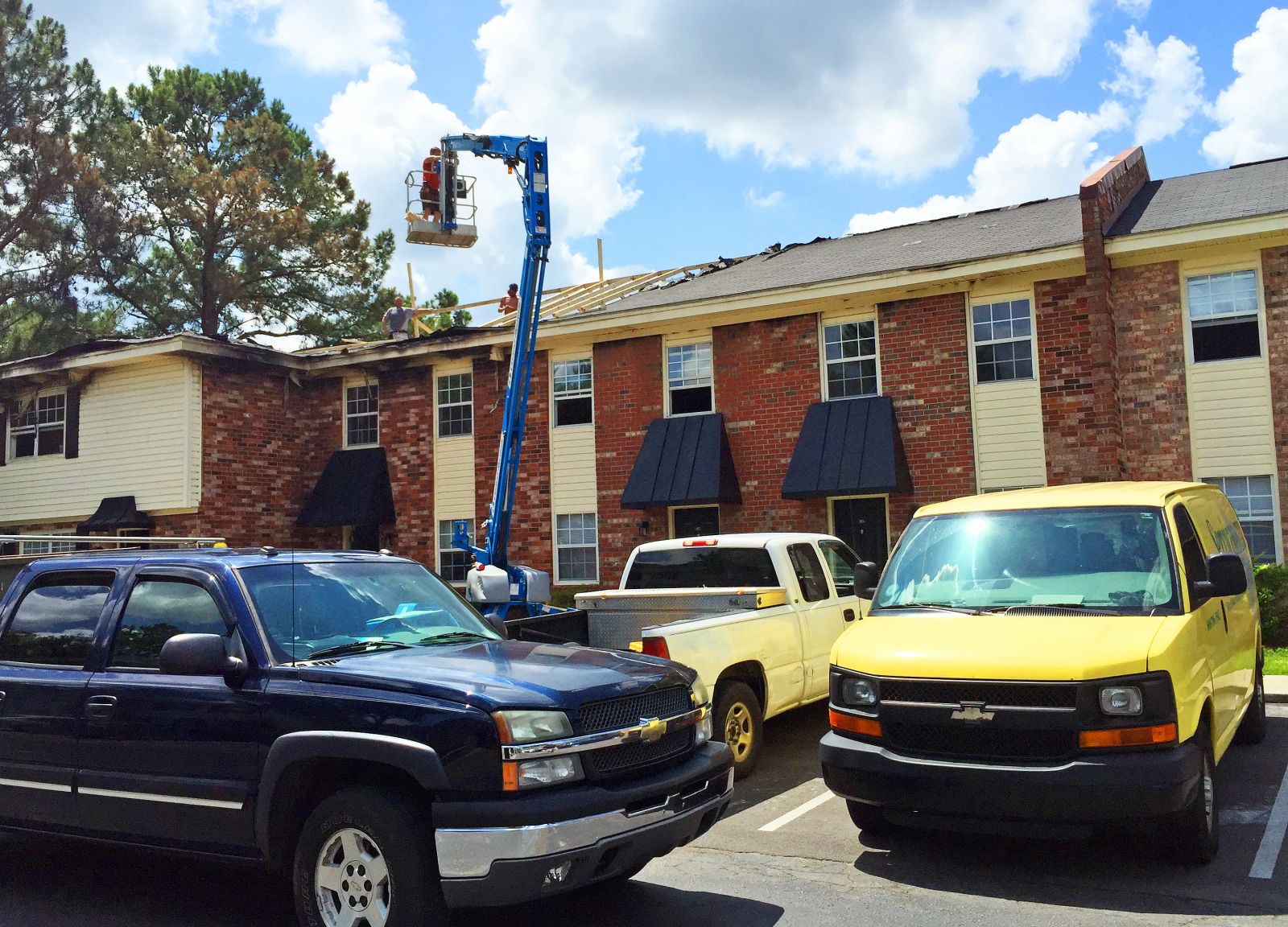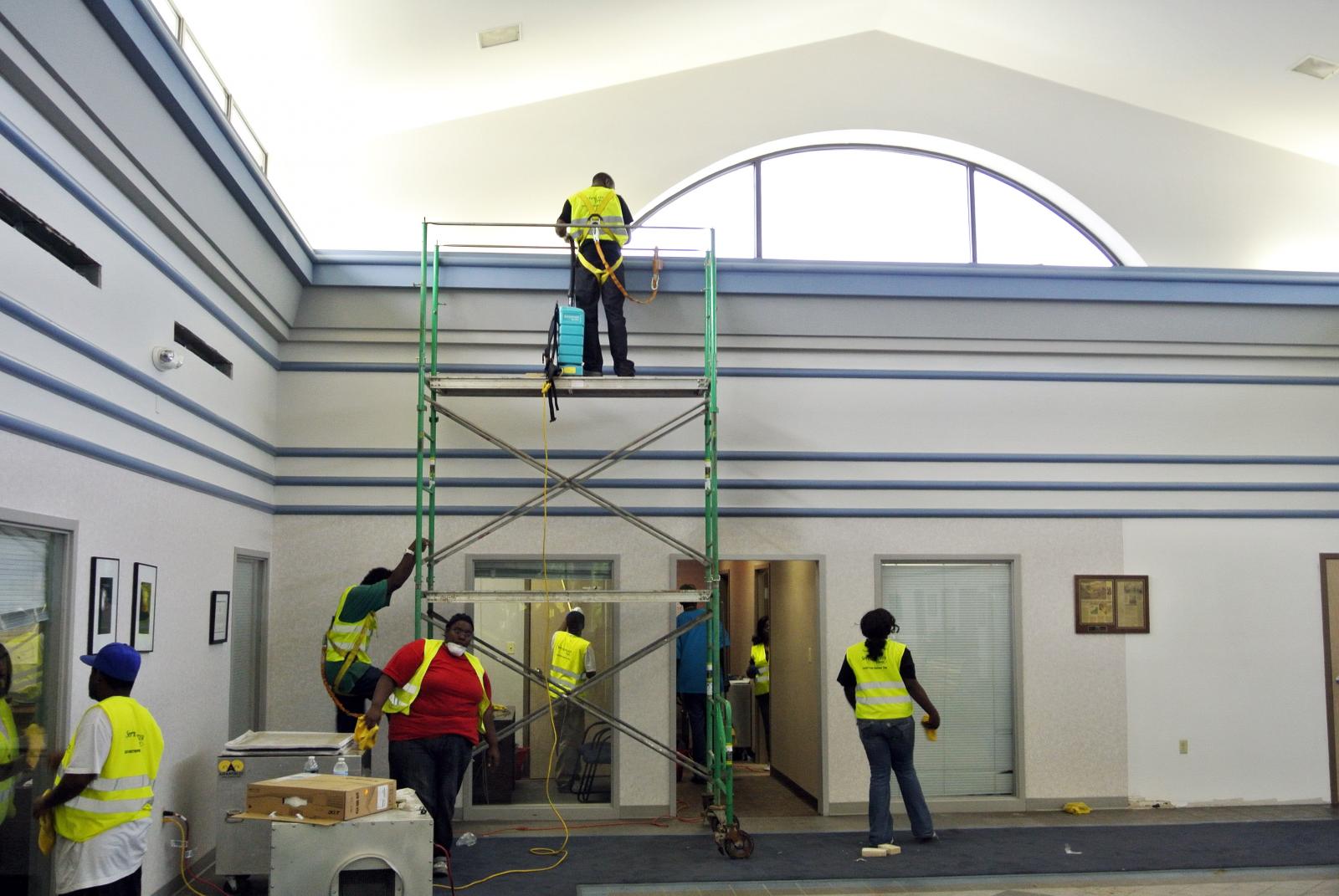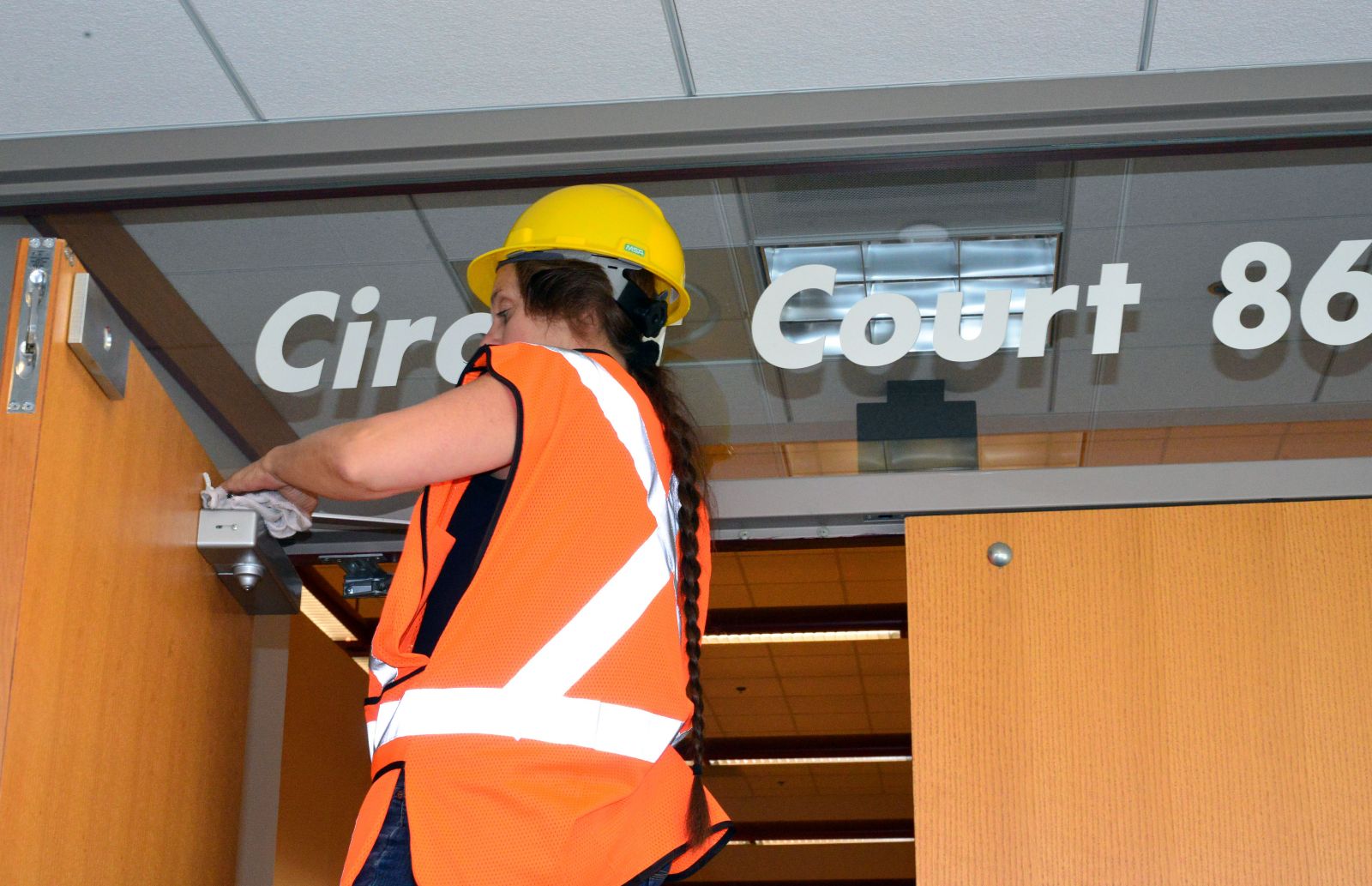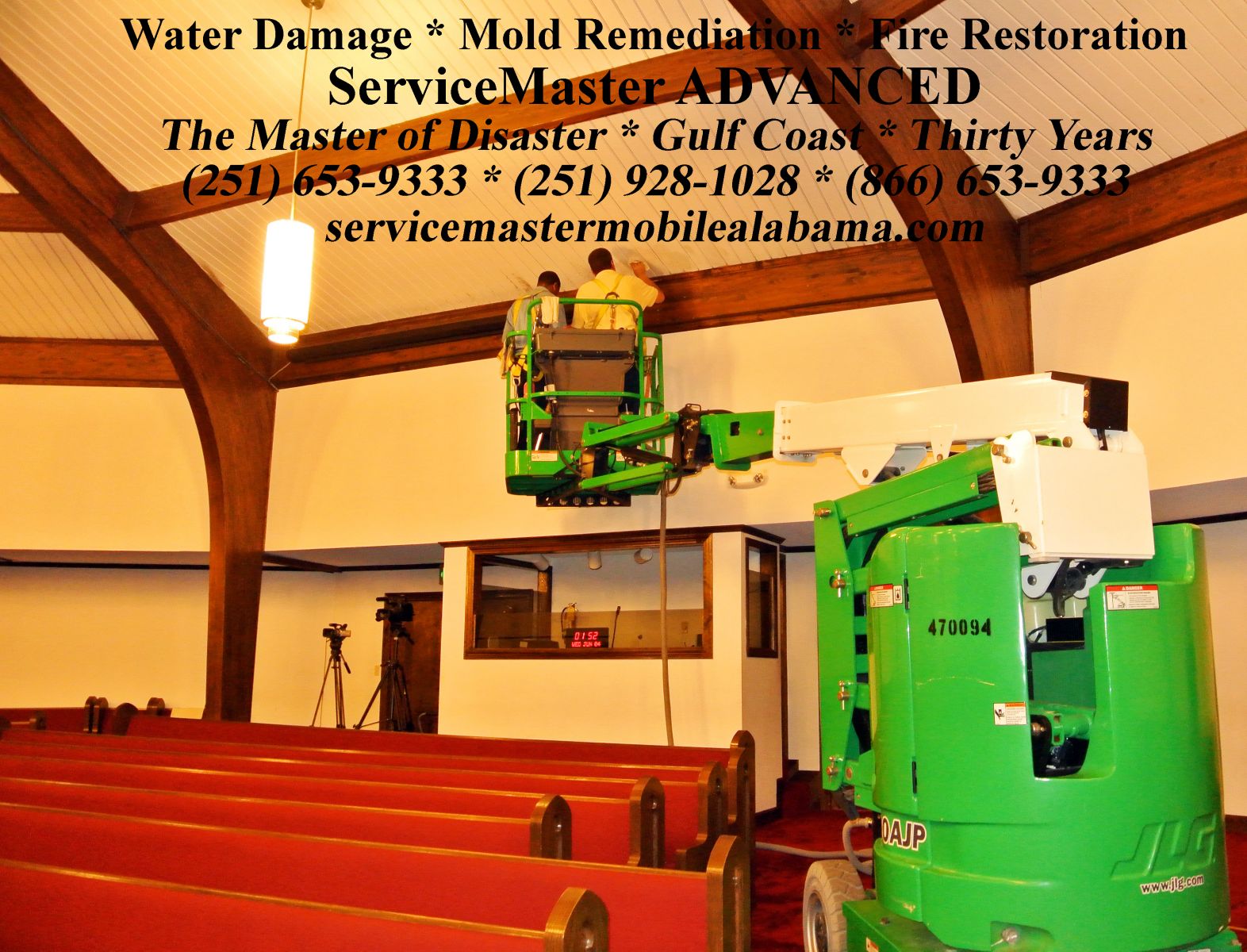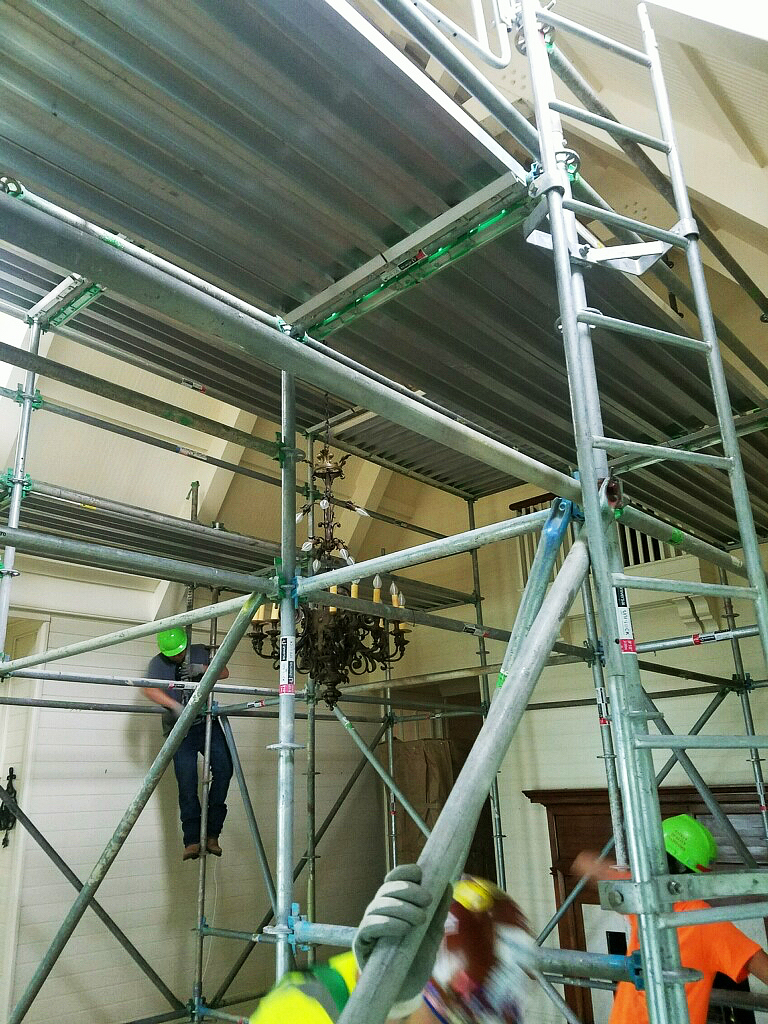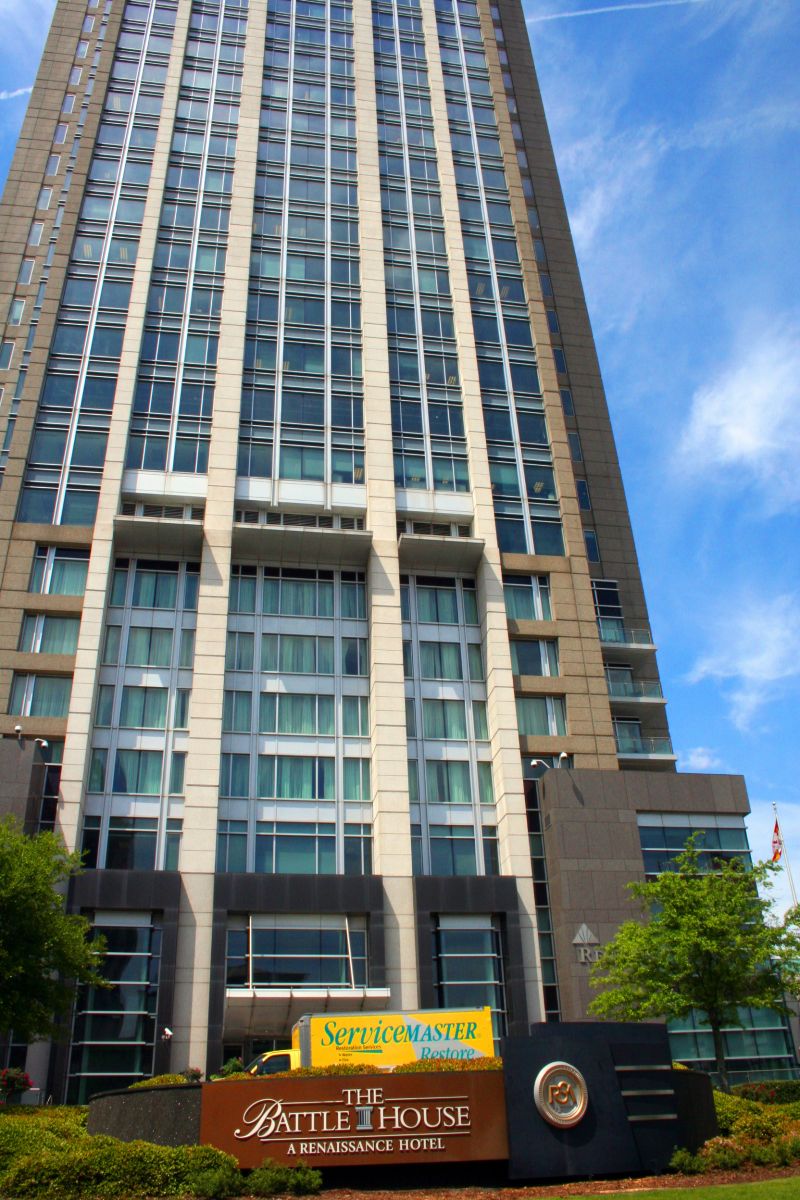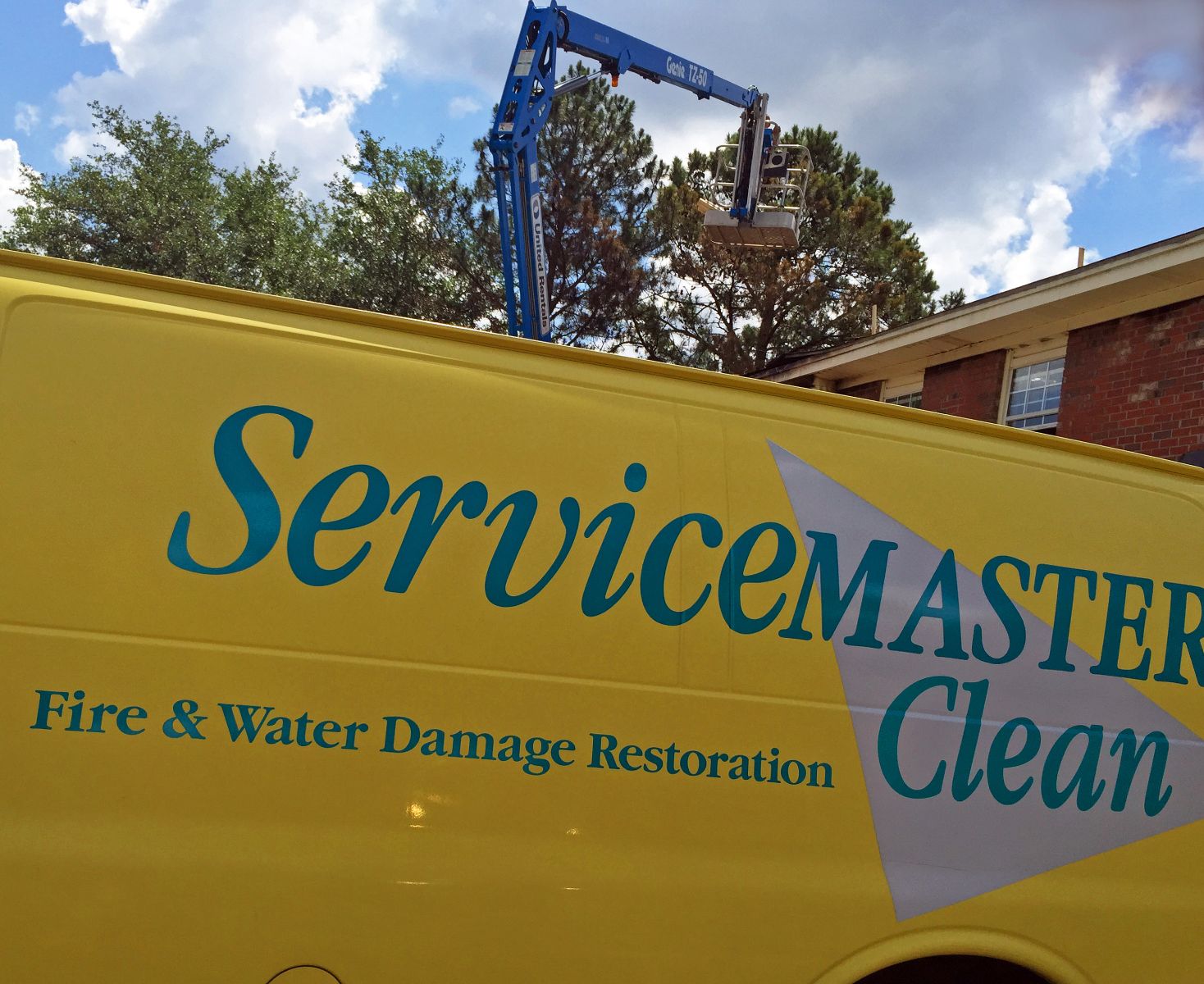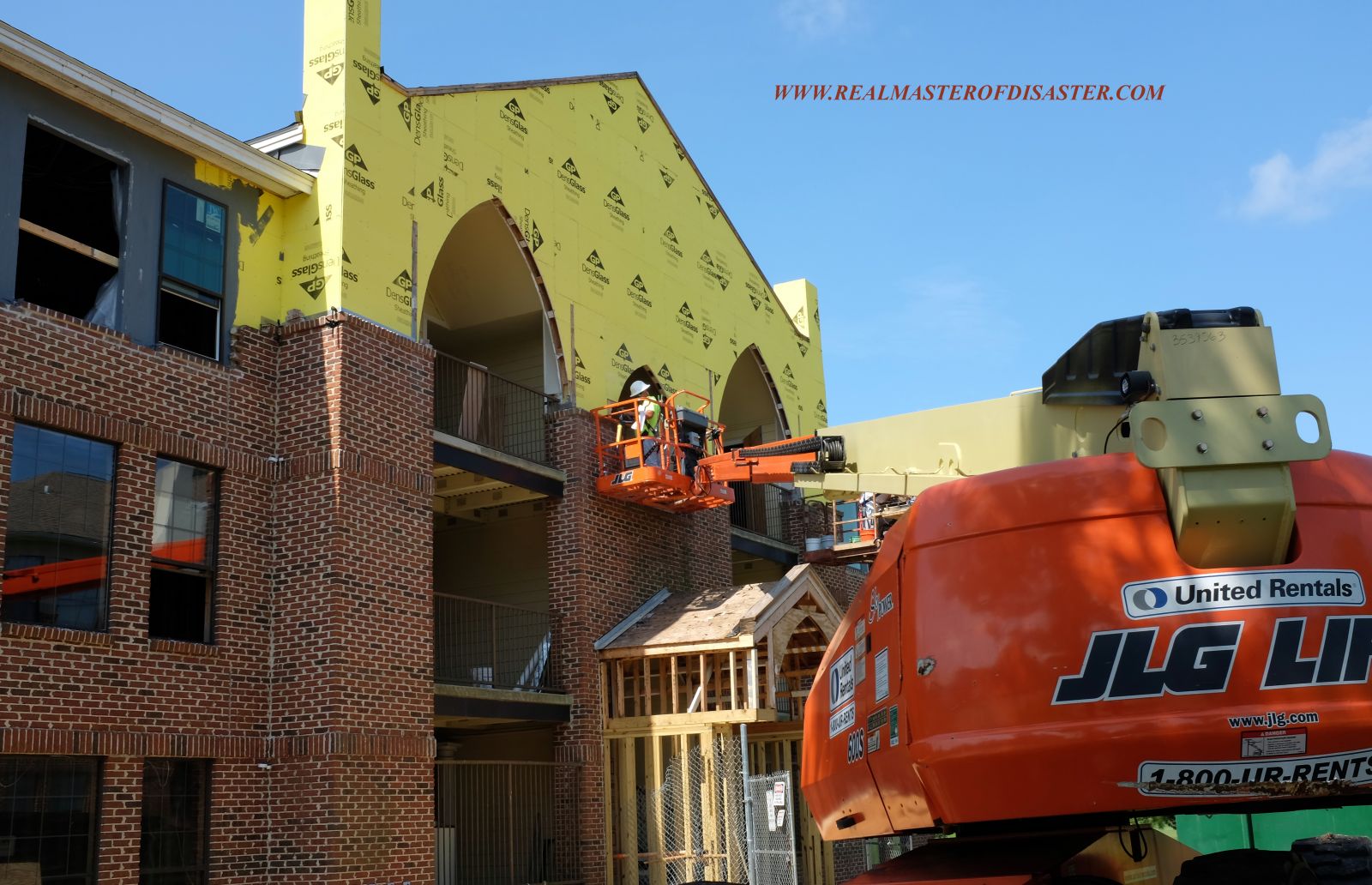 Based out of Mobile, Theodore, Daphne and Foley, AL, we serve the entire local area including Mobile, Citronelle, Saraland, Satsuma, Chickasaw, Prichard, Eight Mile, Semmes, Theodore, Grand Bay, Irvington, Bayou La Batre, Dauphin Island, Bay Minette, Loxley, Stapleton, Spanish Fort, Daphne, Lillian, Fairhope, Silver Hill, Foley, Elberta, Seminole, Magnolia Springs, Orange Beach, Perdido Key, Gulf Shores and every community in Mobile and Baldwin Counties in South Alabama; and Pascagoula, Gulfport, Biloxi and every community in Jackson and Harrison Counties in Mississippi.
We are the original and largest ServiceMaster enterprise operating in the Mobile area. We have been here for over 30 years and have handled some of the largest cleanup jobs ever completed in the Mobile area. From tornado cleanup jobs during the tornadoes of Christmas 2012 in Mobile, and in Hattiesburg, MS in 2013; to hurricane cleanup jobs in Hurricanes Ivan, Katrina, and every Spring rain and flood event to happen in the area in the last quarter century, ServiceMaster Advanced has been there. We didn't just begin our mitigation company last year, we have been here all along and have steadily grown with the community and helped the parent company innovate and improve the brand. ServiceMaster Advanced Cleaning has performed mitigation jobs for thousands of homeowners and many of Mobile's most well known commercial structures over the years.
Don't let anyone tell you that your family heirlooms can't be saved until you talk to us. In fire damage restoration, mold remediation and water damage restoration, ServiceMaster Advanced Cleaning & Restoration has been saving the possessions of our customers along the Alabama and Mississippi Gulf Coast for over thirty years. We are the group that is called in to handle the really tough fire and mold cleanup situations. We don't call in a group of temporary workers (temps) to handle your contents; we use our own highly trained people who know how to expertly clean and save your most cherished possessions. That is the true meaning of the word "restoration". NO ONE else handles your contents in such an expert way, and can save more of your most precious possessions. These are actual pictures of our work.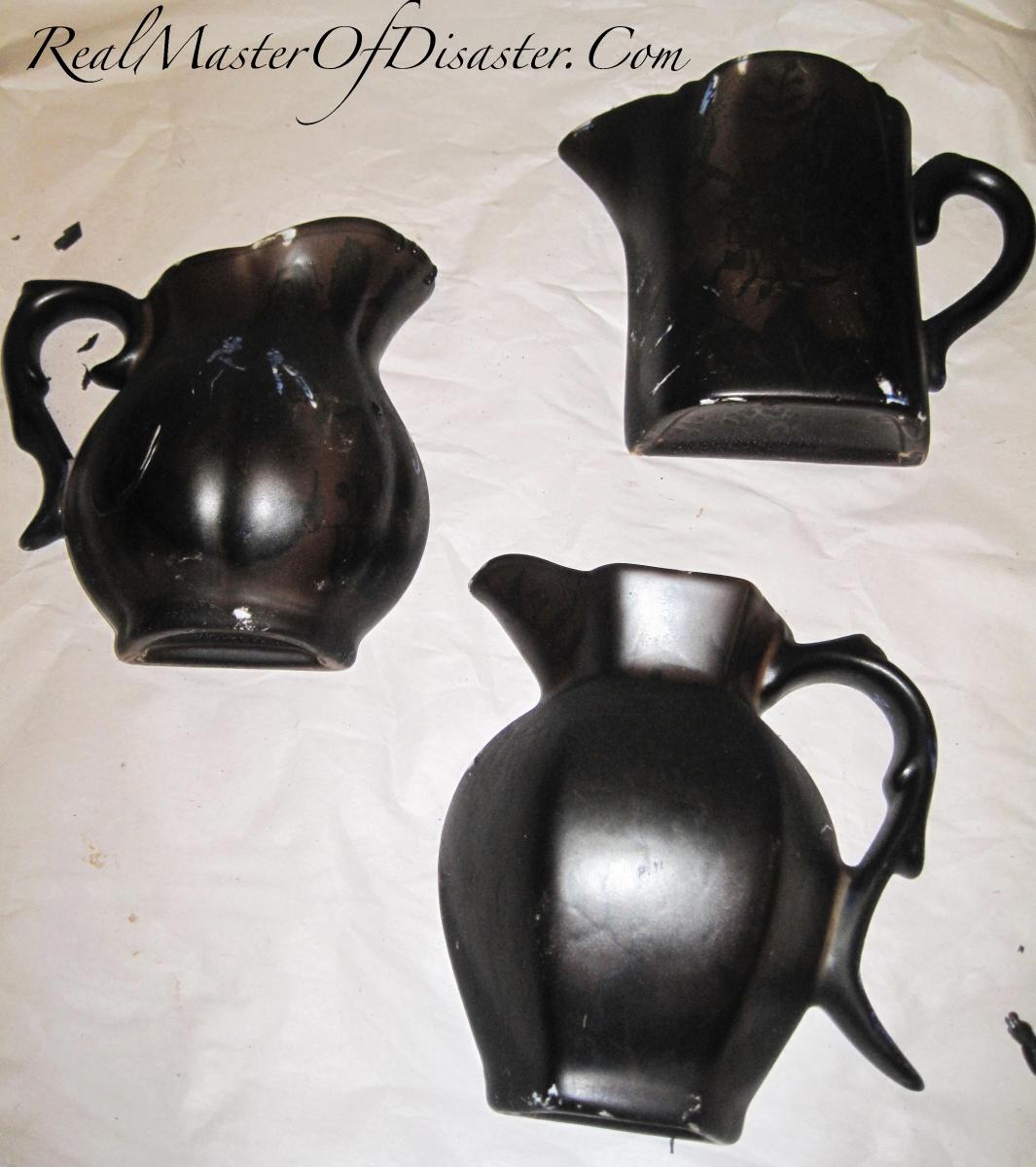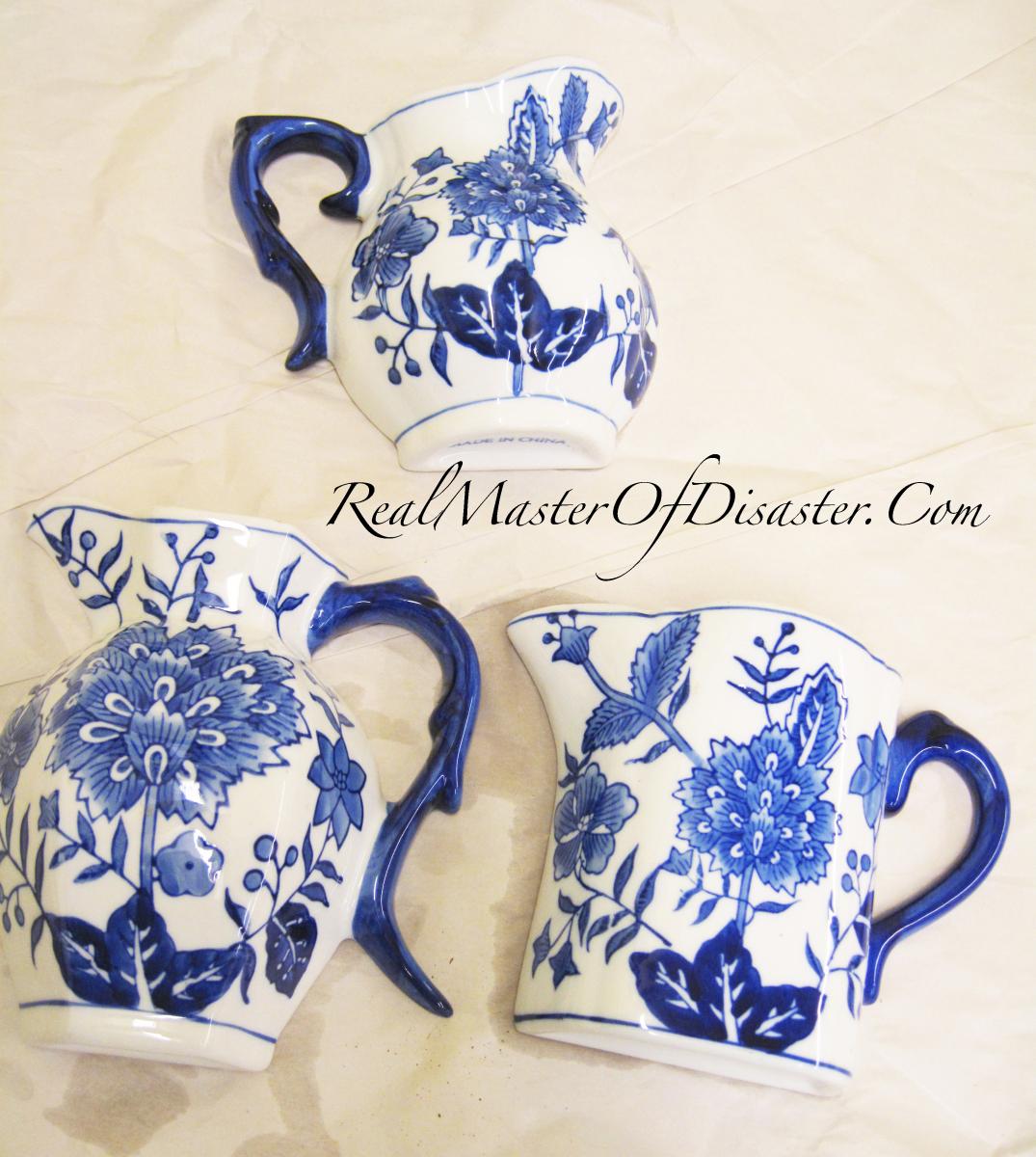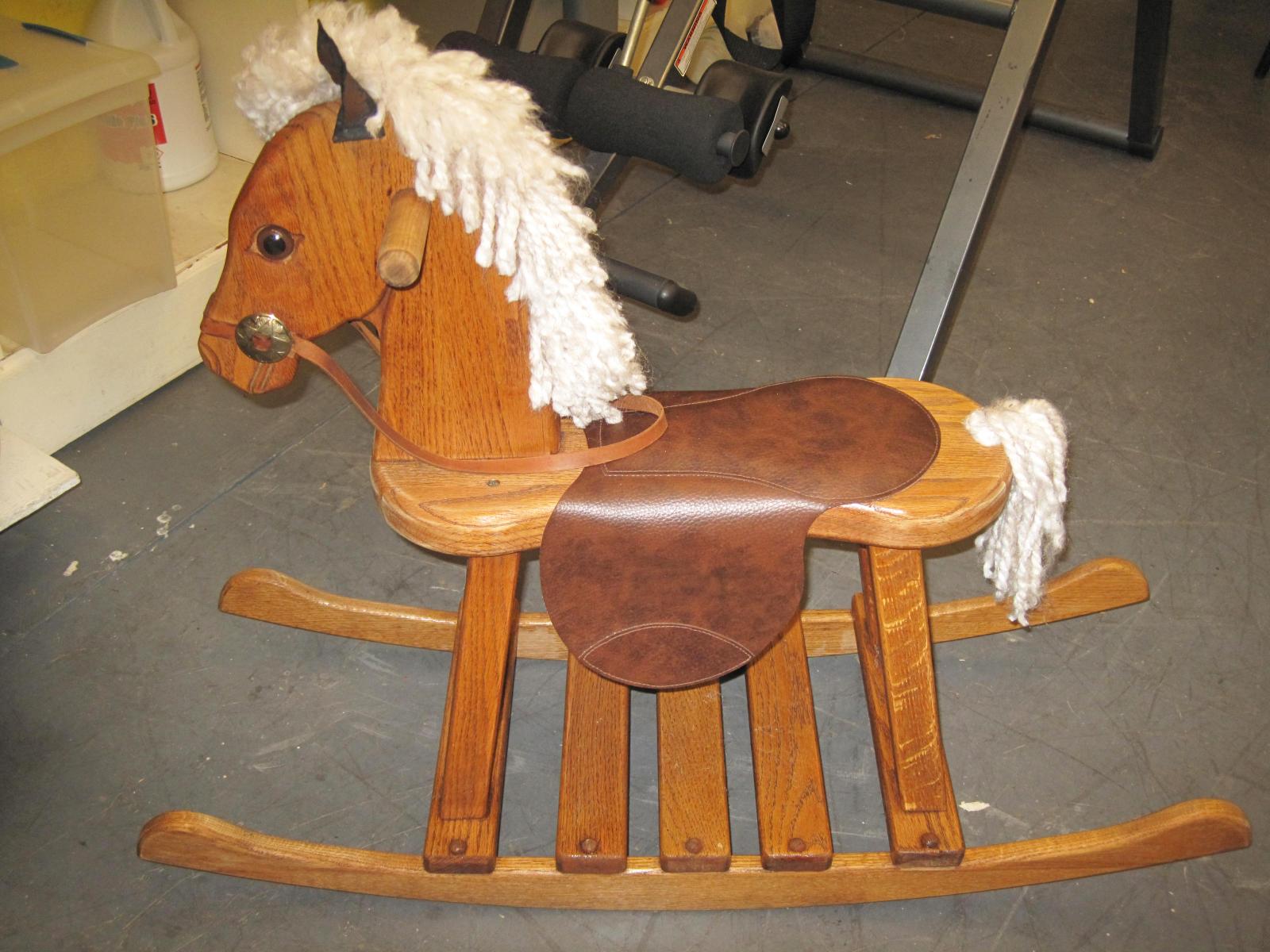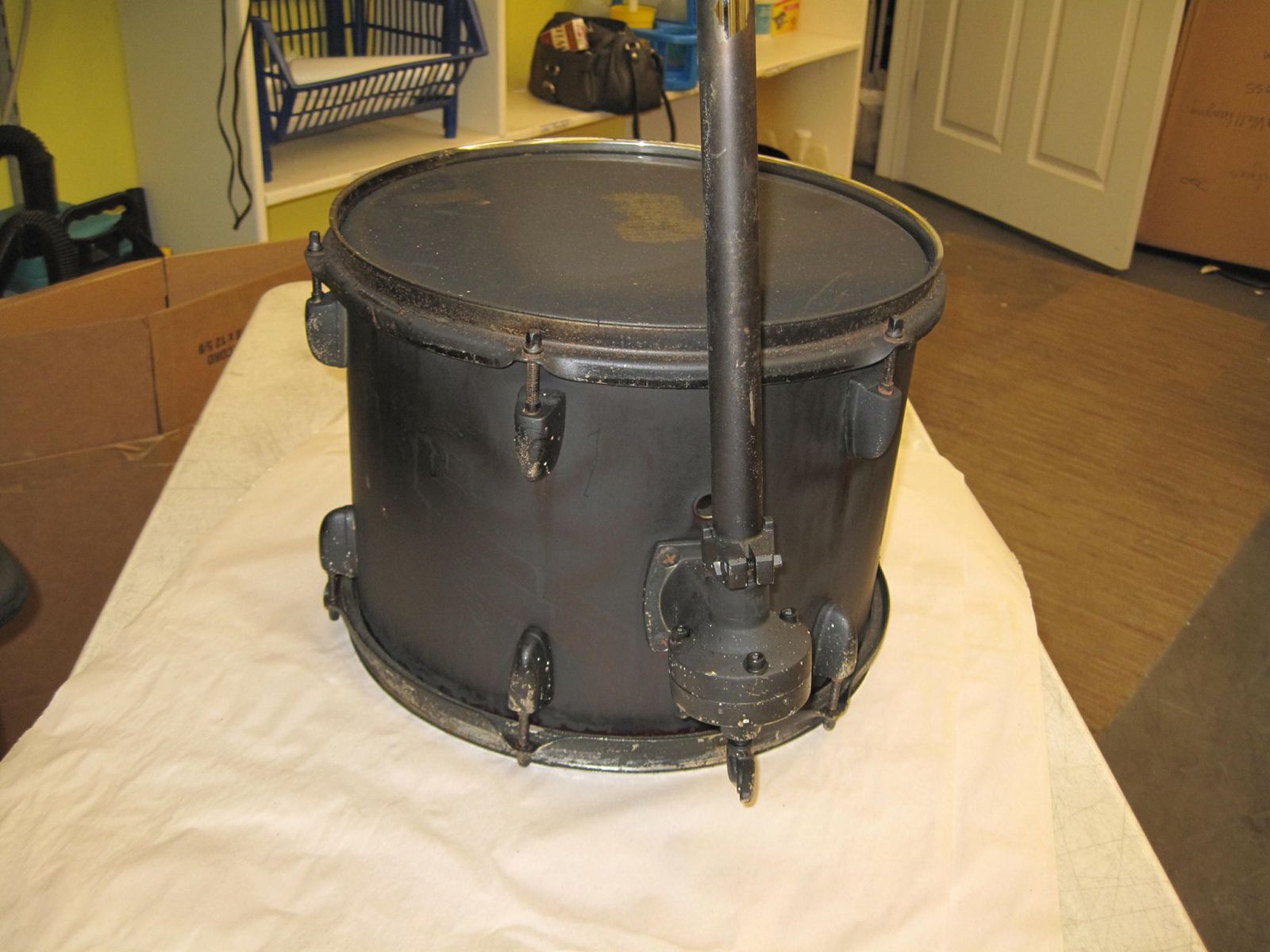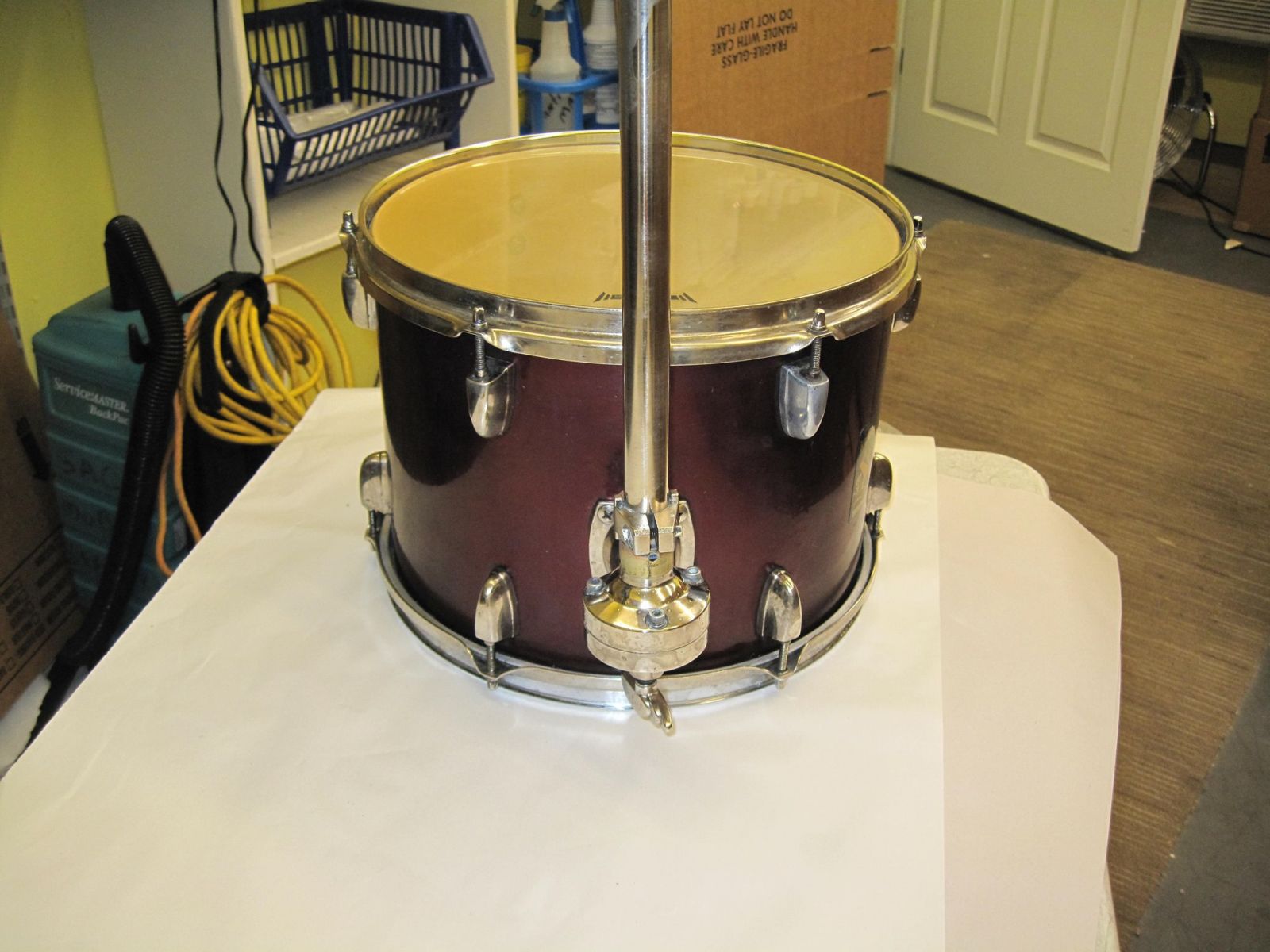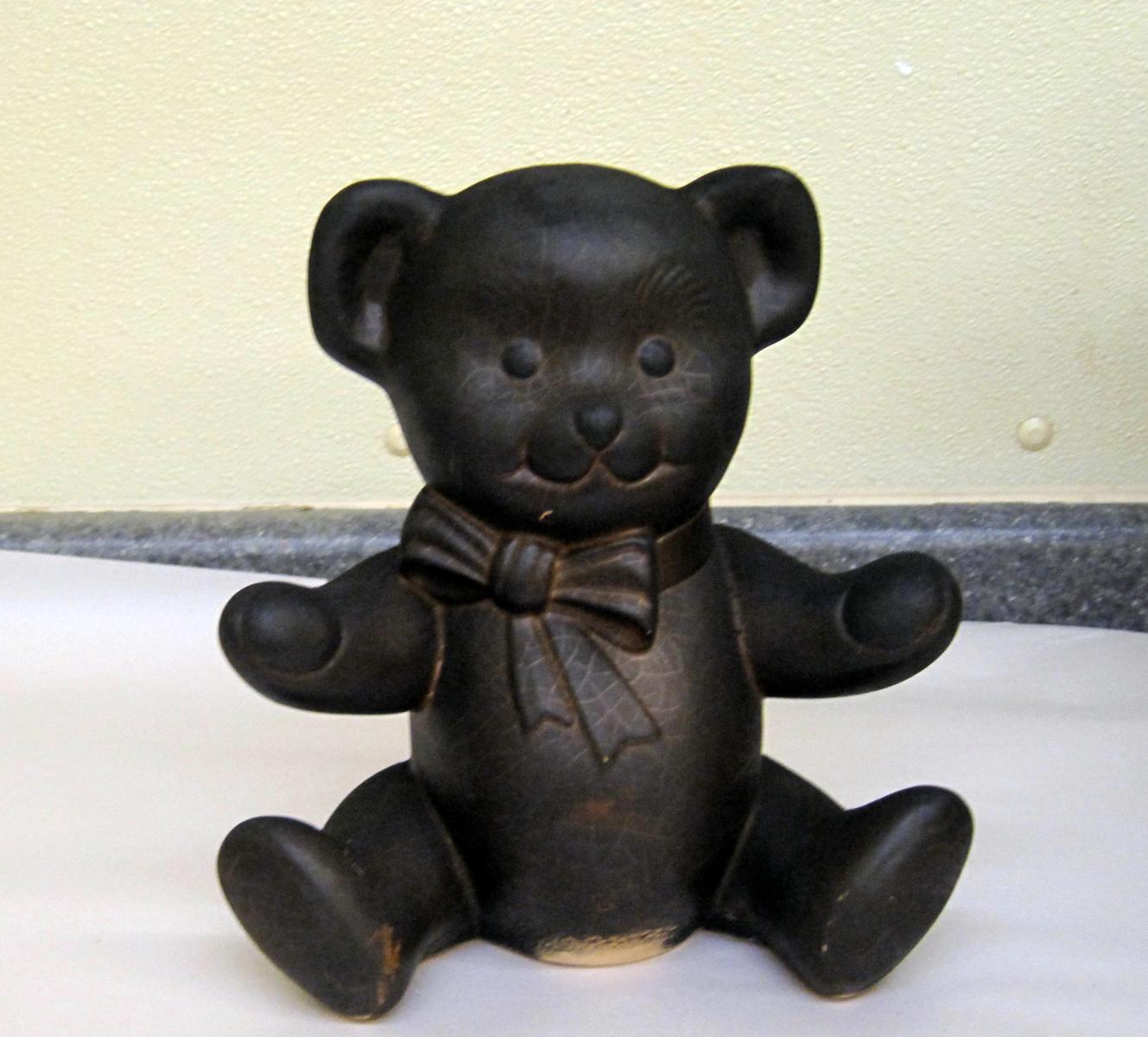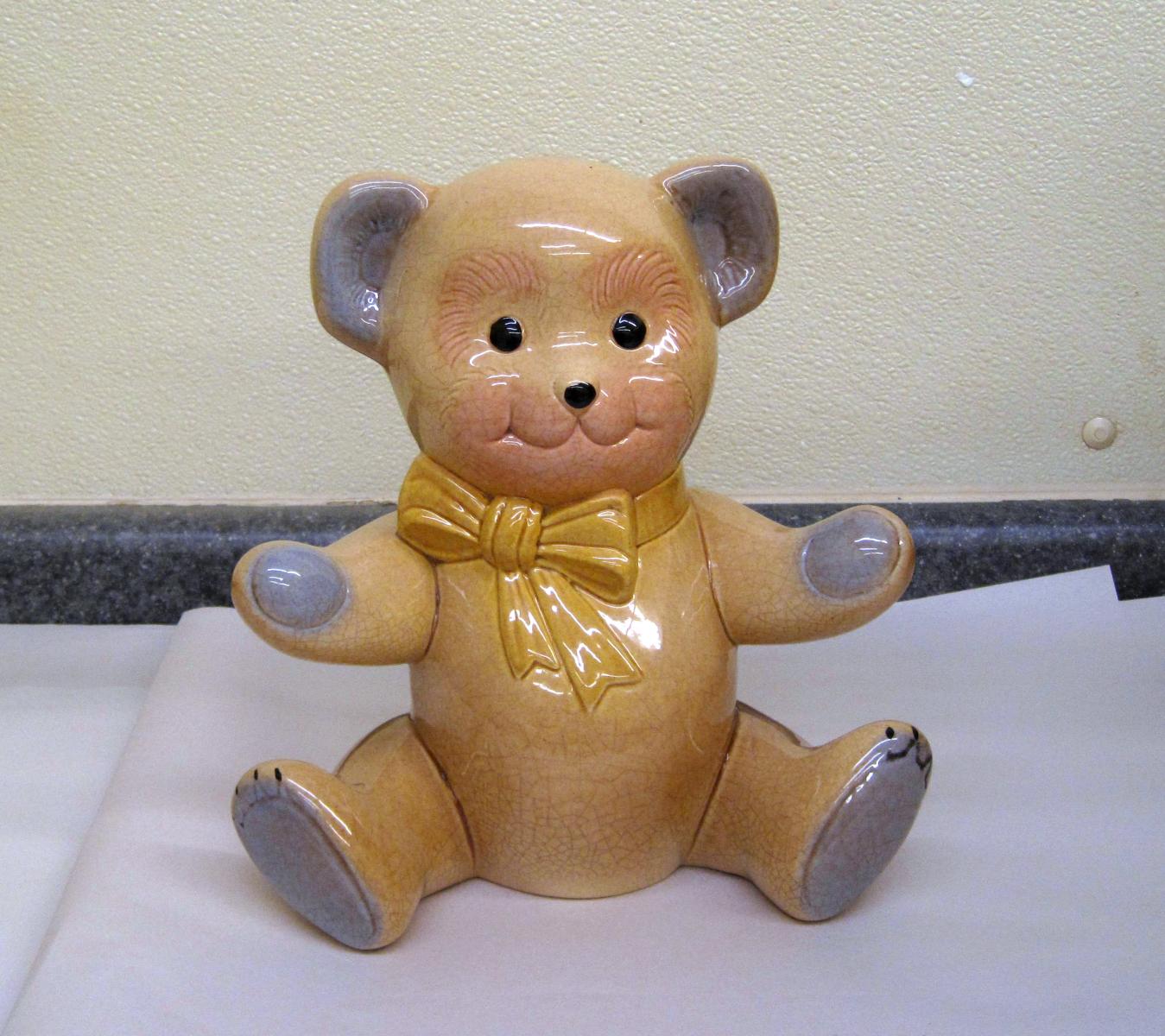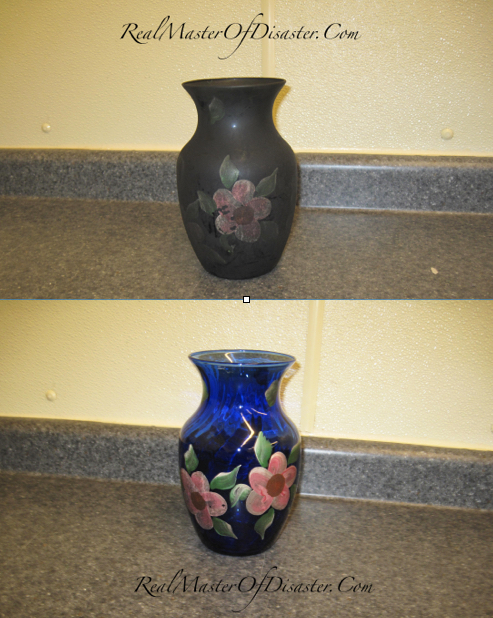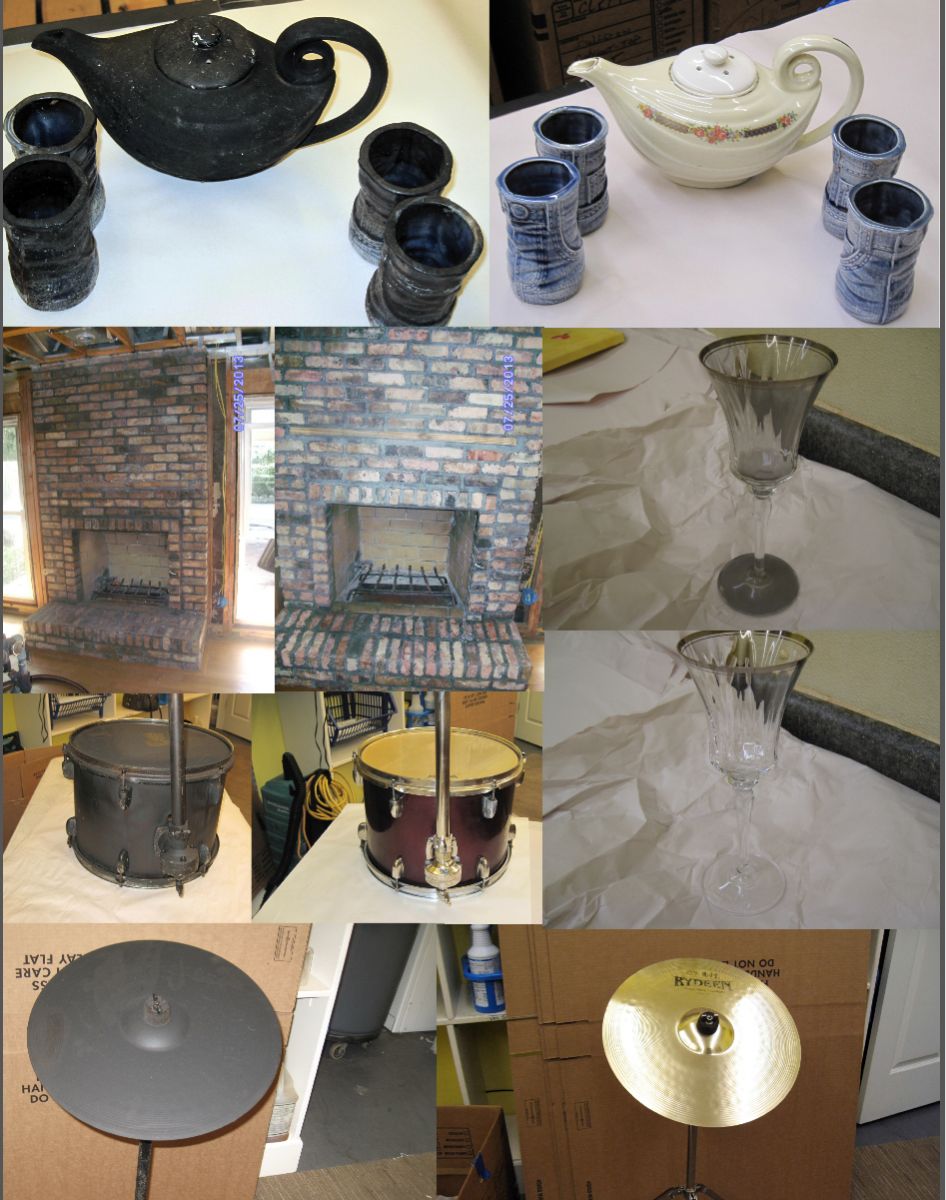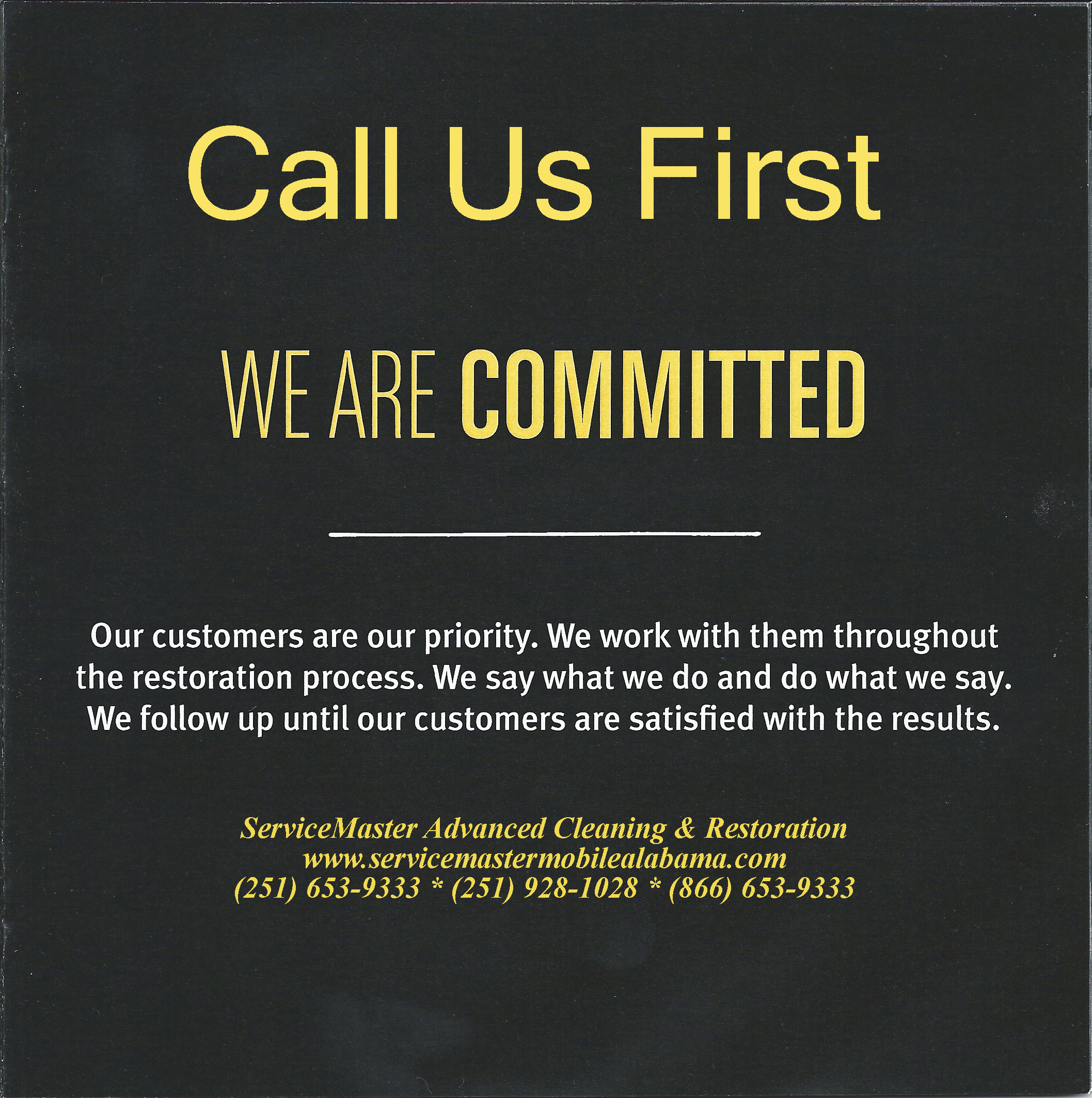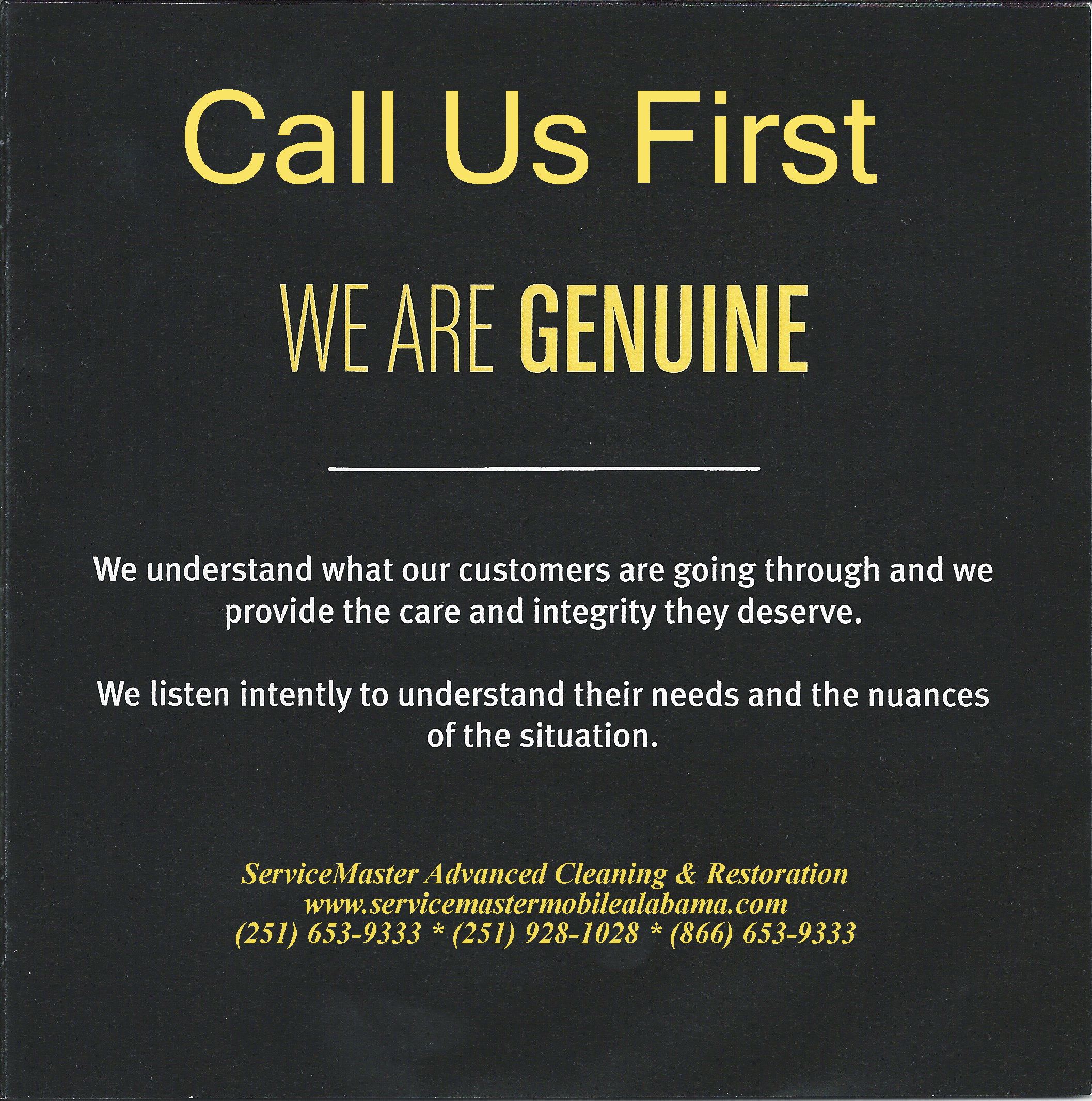 NO ONE TAKES BETTER CARE OF YOU. YOUR INSURANCE COMPANY MAY RECOMMEND SOMEONE - AND THEY MAY BE COMPETENT; HOWEVER NO ONE WILL GO THE EXTRA MILE FOR YOU LIKE SERVICEMASTER ADVANCED! MAKE SURE THAT YOU AT LEAST TALK TO US BEFORE YOU DECIDE!
We are proud to be associated with the ServiceMaster Recovery Management Network (SRM) group of large loss providers. As a first responder for this group of large mobilizing franchisees, we can begin the initial stabilization of any sized loss ensuring that no additional downtime is required while eating for full mobilization. With the SRM group, there is no loss that is too large for us to handle.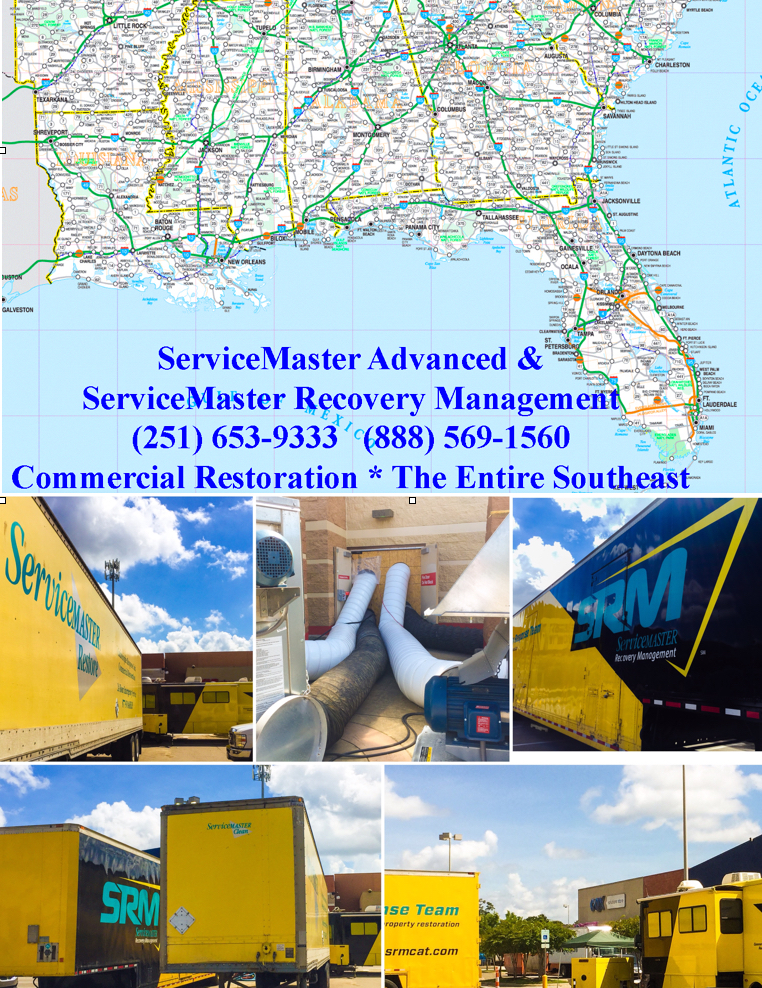 Remember that YOU AND YOU ALONE, decide who works in your business. YOU decide who can turn the job the fastest, and get your business facility back up and running the soonest. This is not the decision of your insurance provider. And while sometimes the insurance companies have qualified providers; other times they do not. Tell your insurance provider WHEN YOU FILE YOUR CLAIM that you want SERVICEMASTER ADVANCED, Enterprise number 7027, or call us directly. Make sure that there is no confusion. There are other mitigation companies, and even others with similar sounding names. We are ServiceMaster Advanced, The Master of Disaster. "WE WOULD BE HONORED TO SERVE YOU." (251) 653-9333, (251) 928-1028 or (251) 943-2230.