Integrity in Water Damage Restoration - ServiceMaster Daphne, AL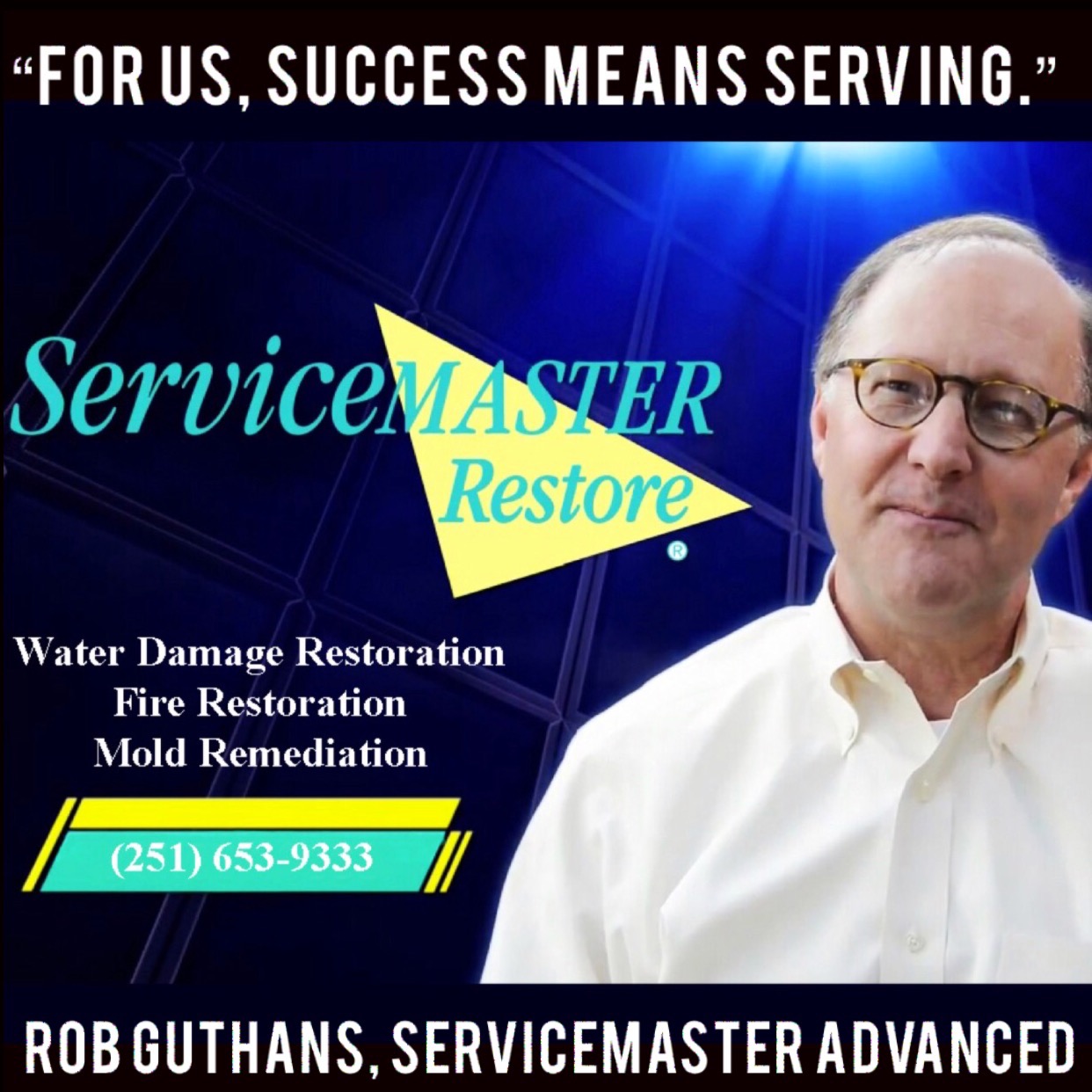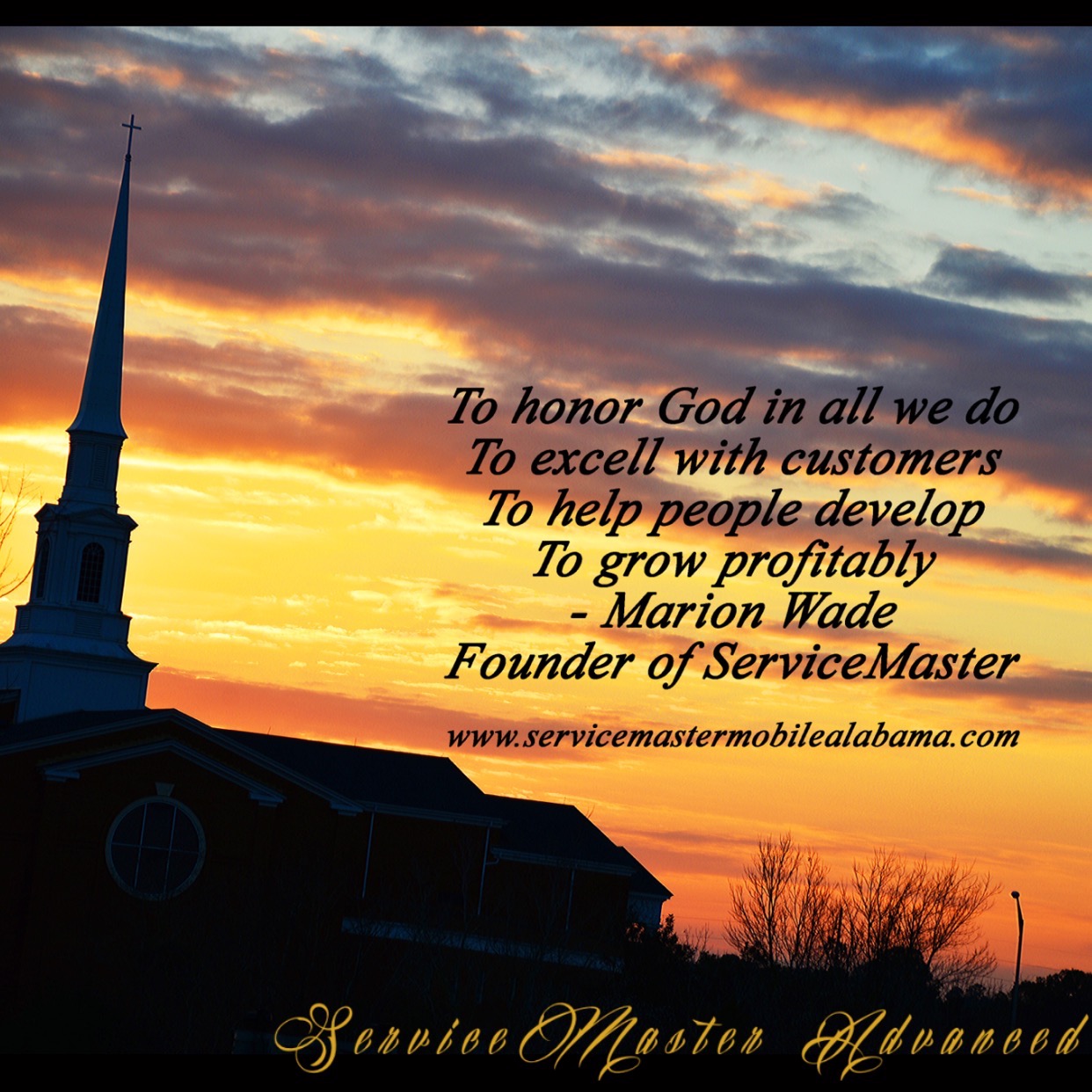 The attached policy statement: "Standards of Conduct & Ethics", speaks for itself. Special attention to item number one. We will do everything we can do to save money for both you and your insurance company. We will not collude with an insured to "beef up" a claim. Call us if we can serve you. ServiceMaster, The Master of Disaster, serving the entire Gulf Coast for over thirty years. (251) 653-9333, (251) 928-1028 & (866) 653-9333. On our web site, we have a variety of informative articles and videos which explain more about water damage restoration, fire damage restoration and mold remediation. Please see these at: http://www.servicemastermobilealabama.com.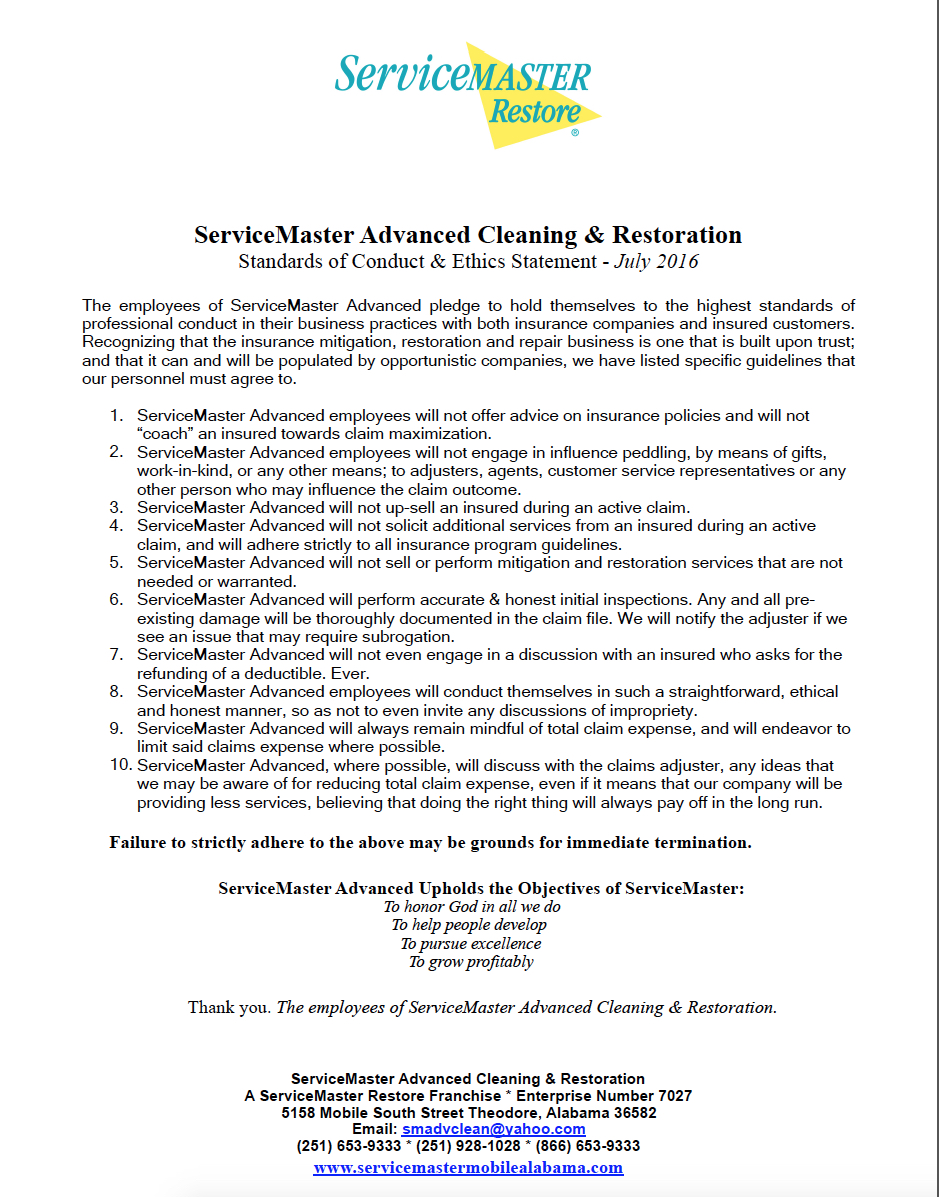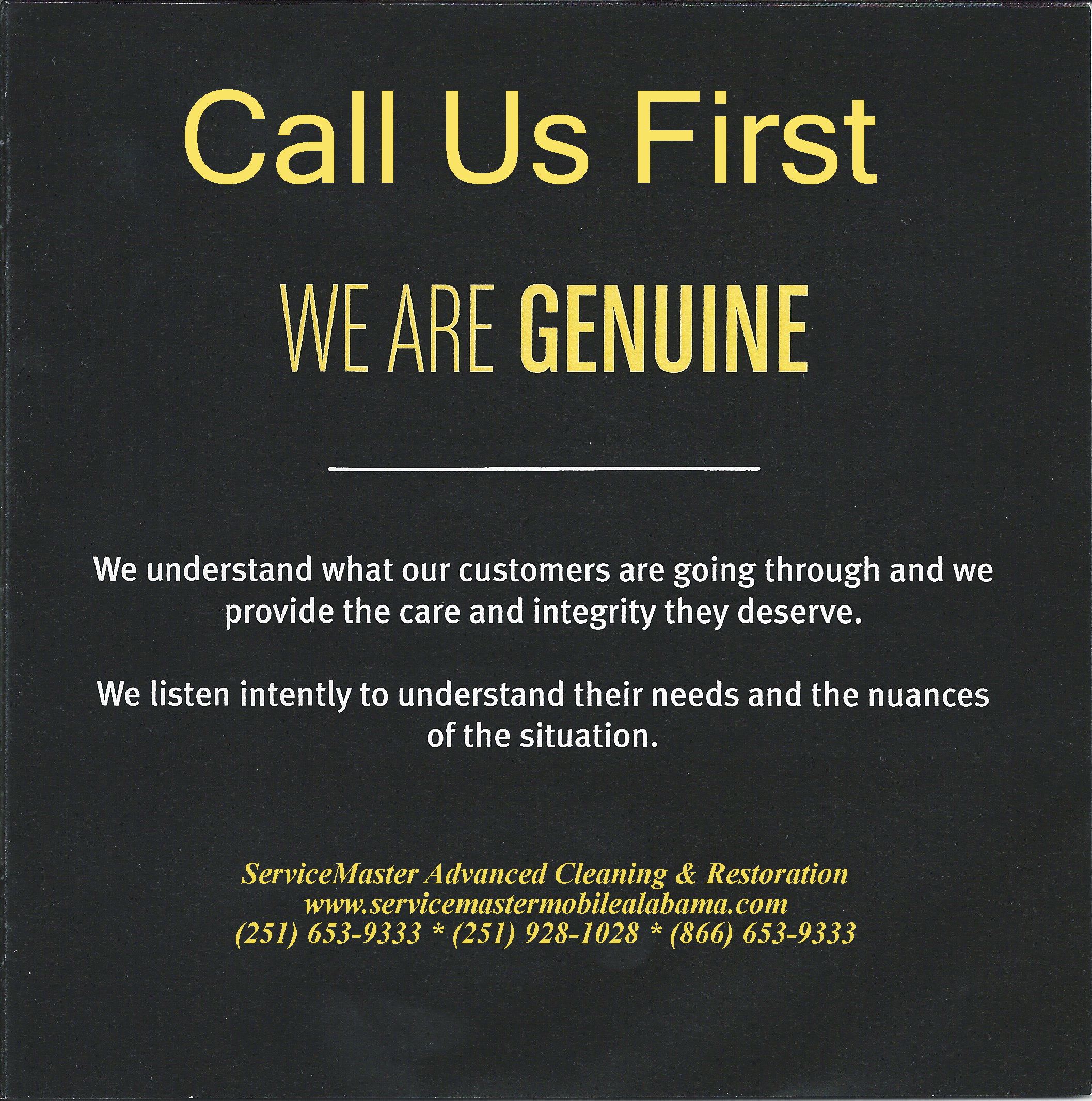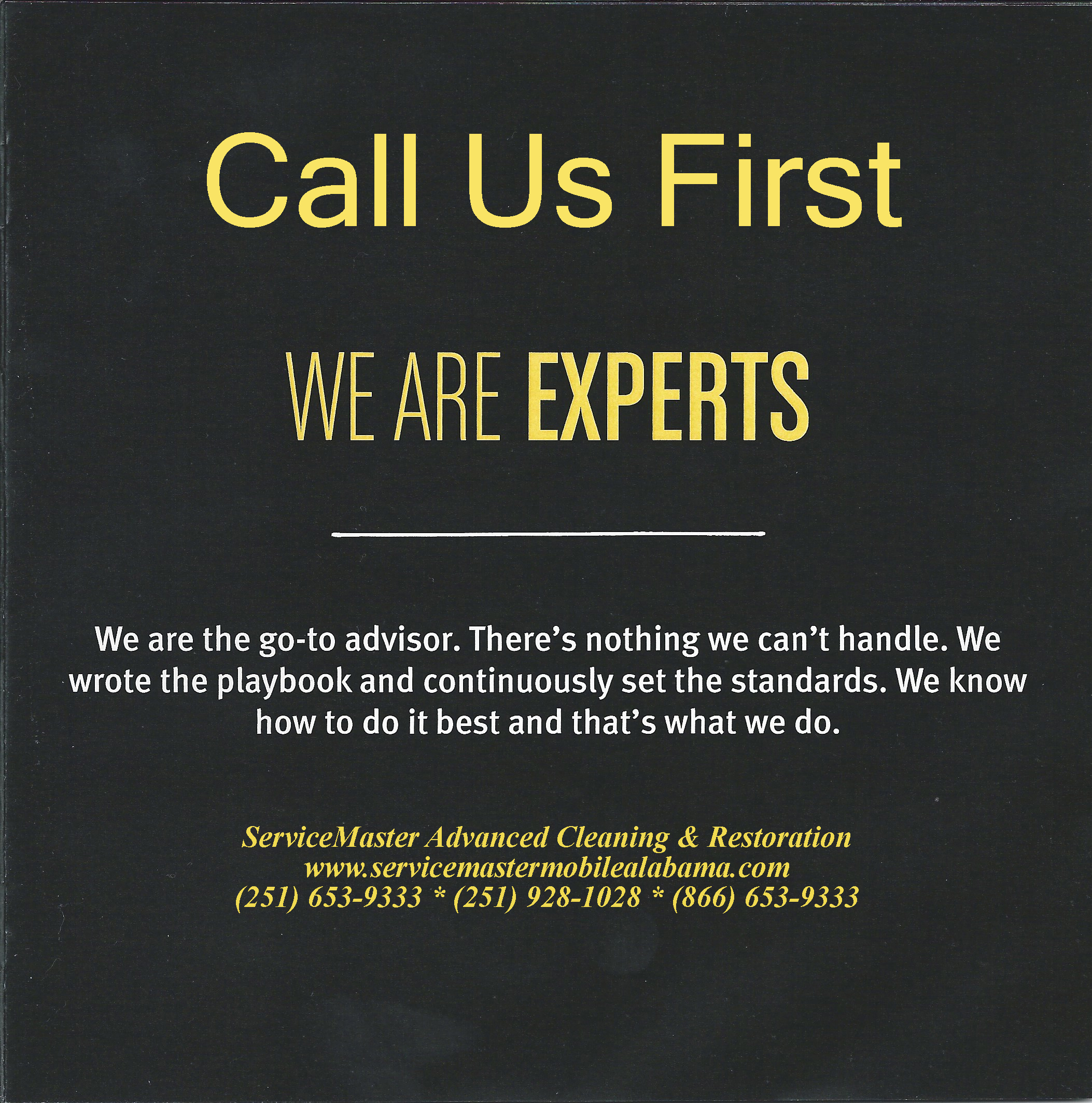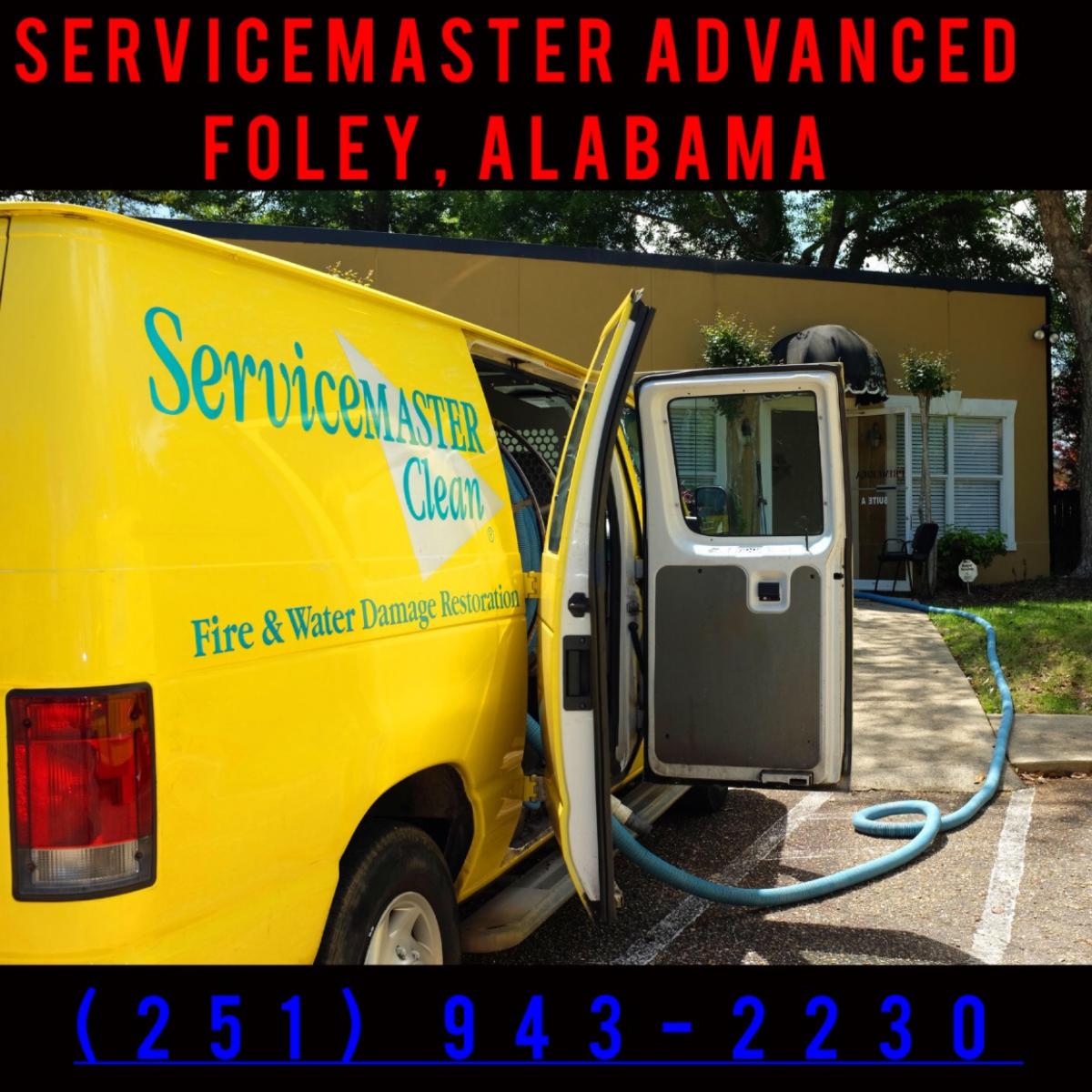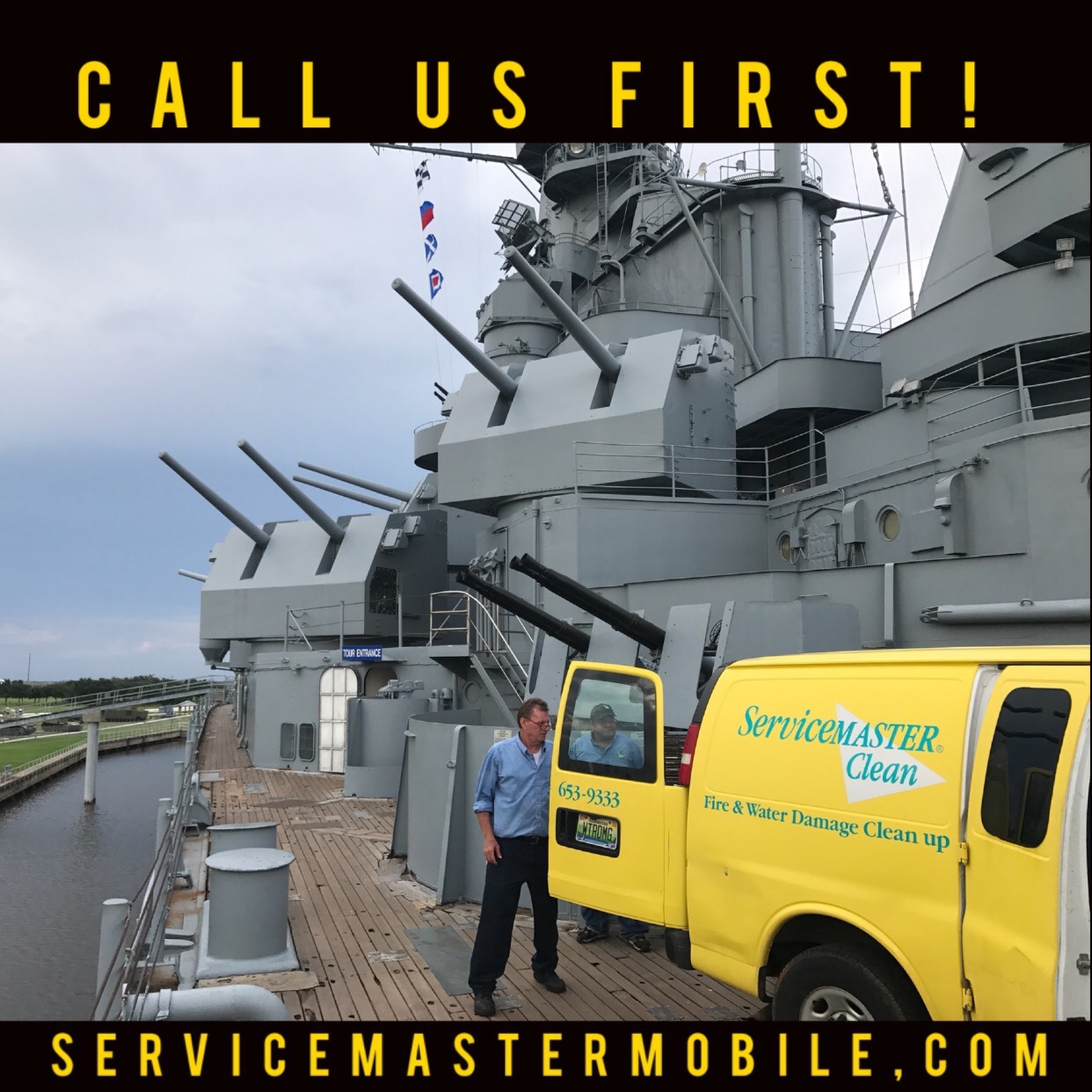 Over thirty years plus, we have handled some of the largest cleanup jobs, for some of Mobile's most well known residents and commercial entities. From tornado cleanup jobs during the tornadoes of Christmas 2012 in Mobile, and in Hattiesburg, MS in 2013; to hurricane cleanup jobs in Hurricanes Ivan, Katrina, and every Spring rain and flood event to happen in the area in the last quarter century, ServiceMaster Advanced has been there. ServiceMaster Advanced Cleaning has performed mitigation and restoration jobs for the Alabama State Docks, The Mobile Convention Center, the RSA Tower, The Battleship USS Alabama, The Mobile Infirmary, the AmSouth Tower, the Regions Bank Building, the University of South Alabama, The City of Mobile, The County of Mobile, Springhill College, Springhill Memorial, ST Mobile Aerospace, Airbus, The Mobile County School System, The Corps of Engineers, The State of Alabama and many many more commercial buildings and thousands of homeowners.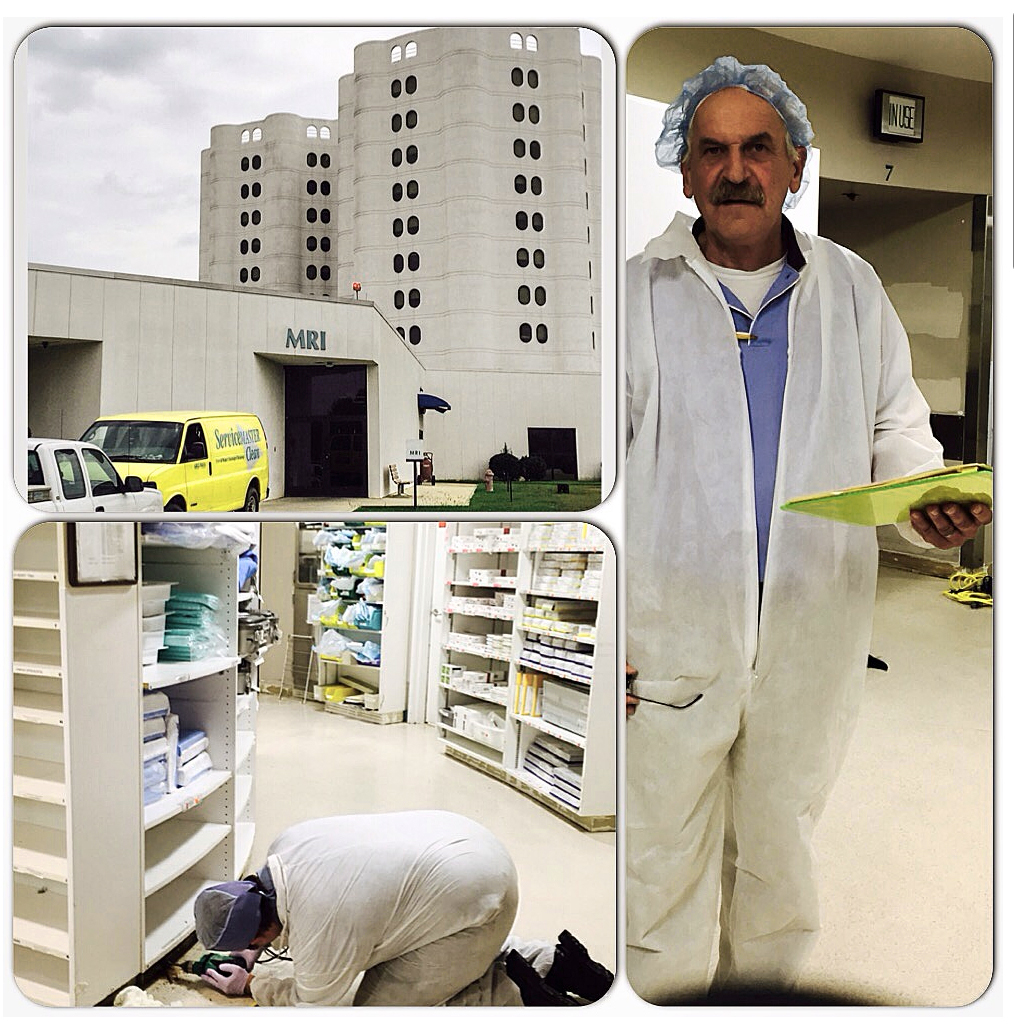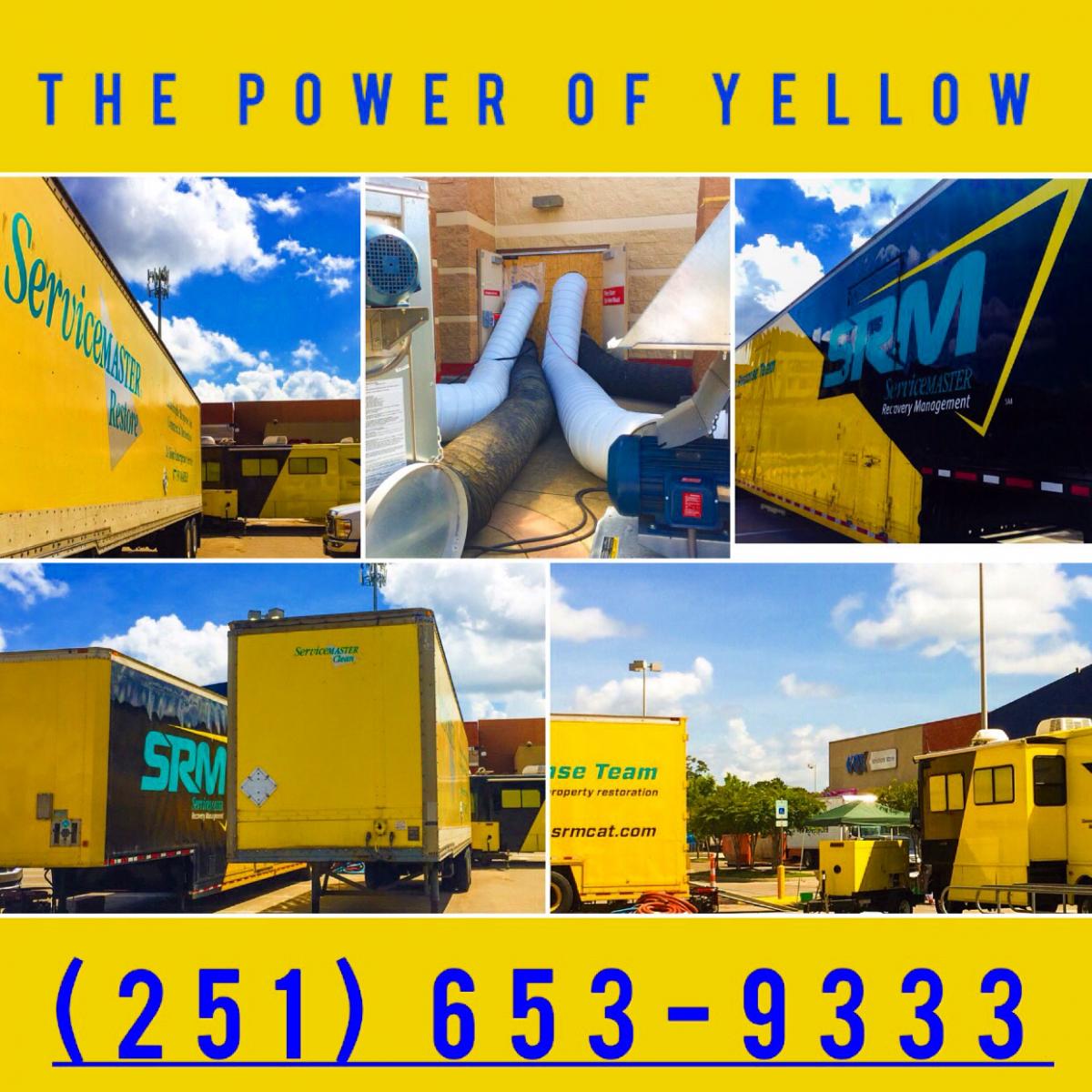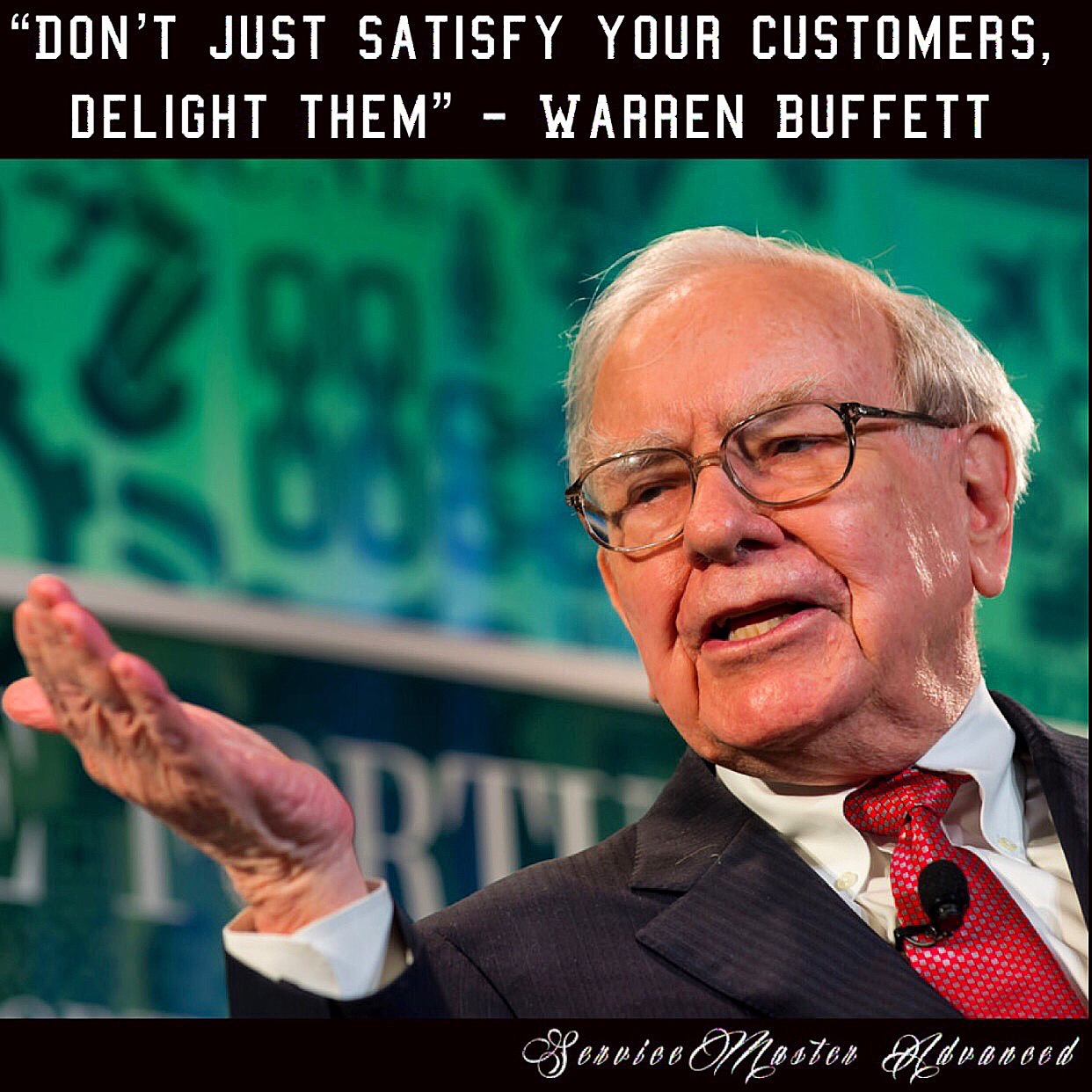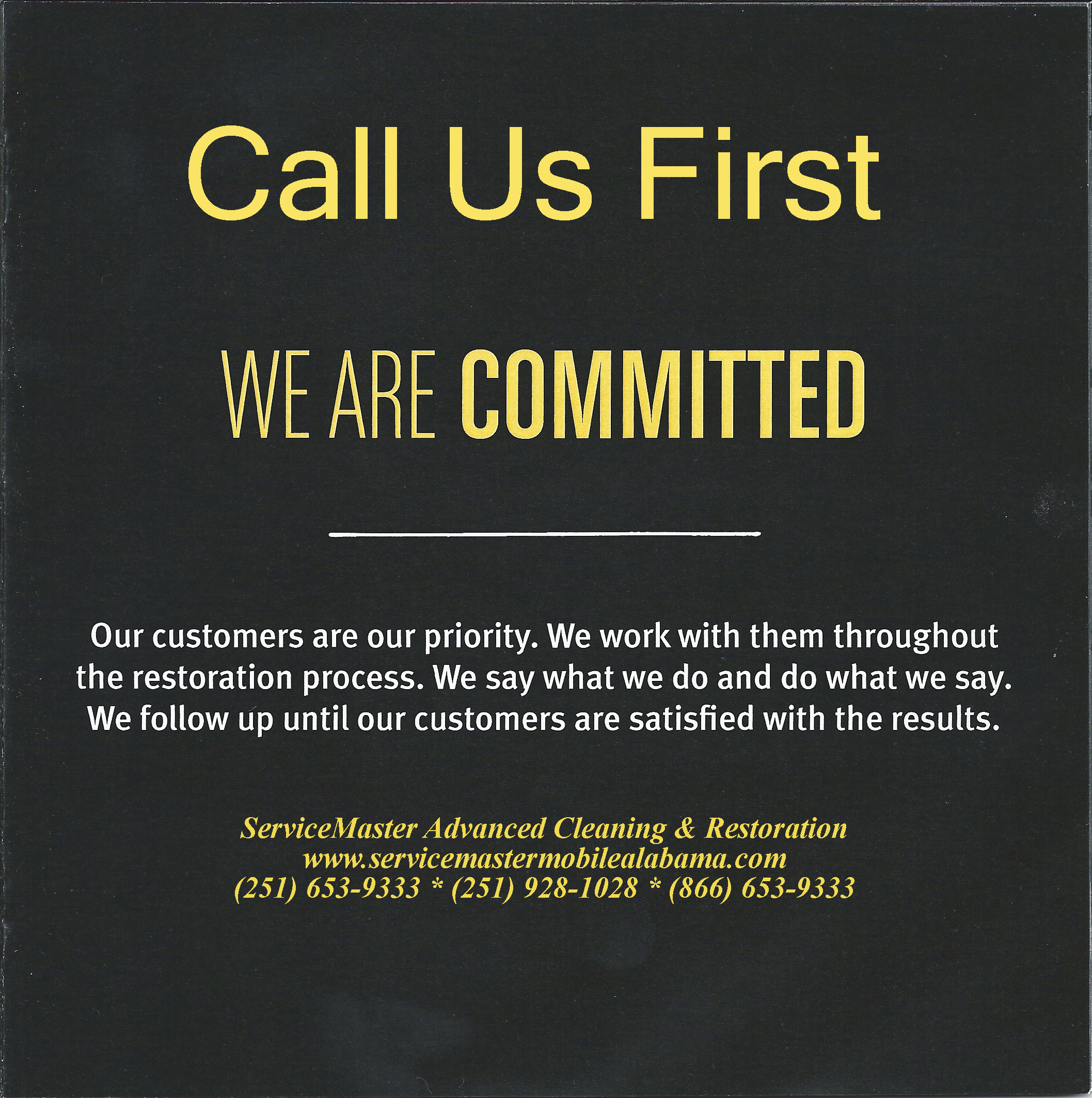 Remember that YOU AND YOU ALONE, decide who works in your home or business. YOU decide who can most effectively handle your cleanup of your large commercial loss and get you back into business the soonest. Tell your insurance provider WHEN YOU FILE YOUR CLAIM that you want SERVICEMASTER ADVANCED, Enterprise number 7027, or call us directly. Make sure that there is no confusion. There are other mitigation companies, and even others with similar sounding names. We are ServiceMaster Advanced, The Master of Disaster. "WE WOULD BE HONORED TO SERVE YOU." (251) 653-9333, (251) 928-1028, or (251) 943-2230. www.servicemastermobilealabama.com, www.servicemasterbaldwincounty.com