ServiceMaster Advanced Cleaning & Restoration in Mobile, Alabama has utilized its experience in detail large-loss commercial fire restoration to clean & restore a warehouse affected by fire in the Mobile area.
Below are some pictures of our personnel on scissor lifts and man lifts cleaning every square inch of the affected area.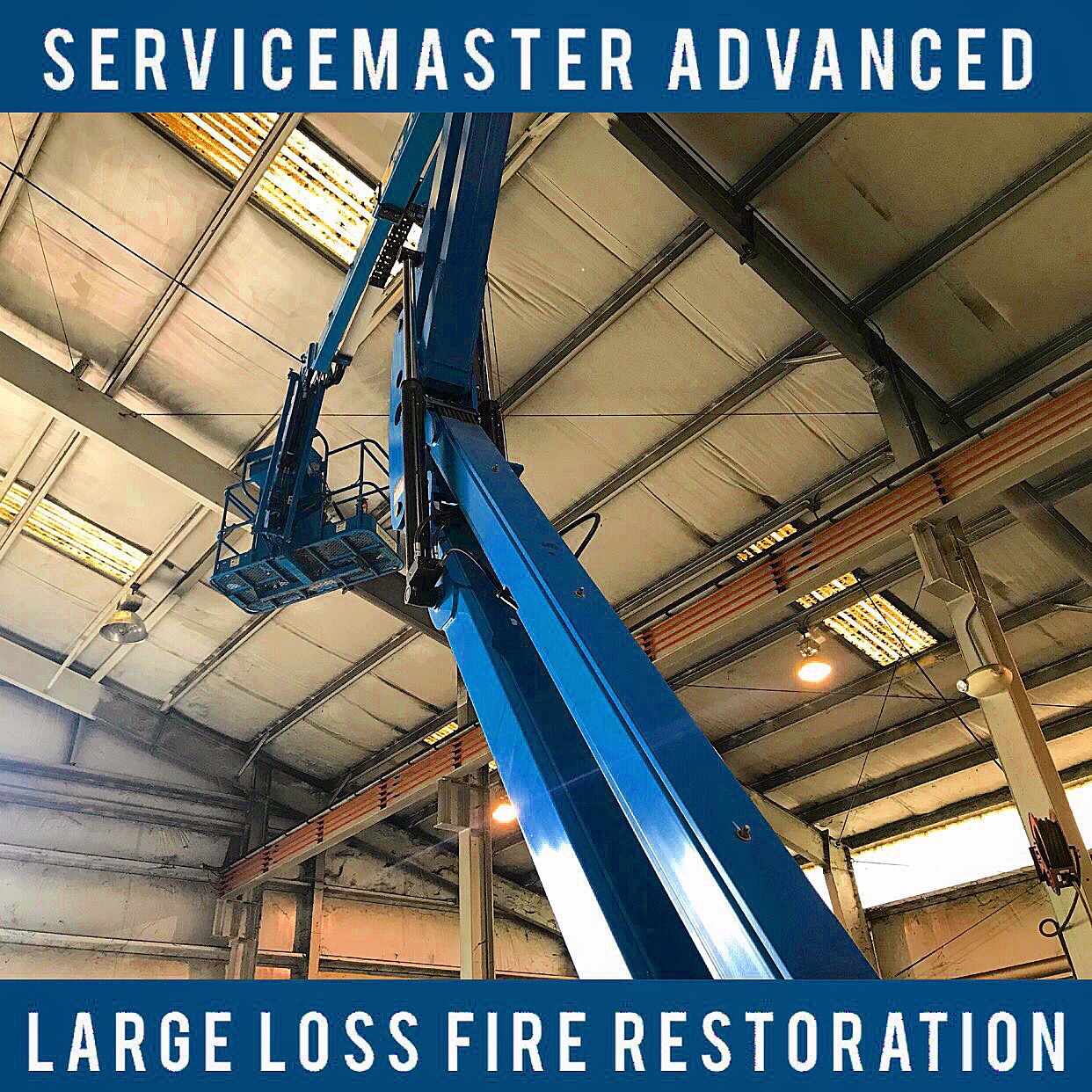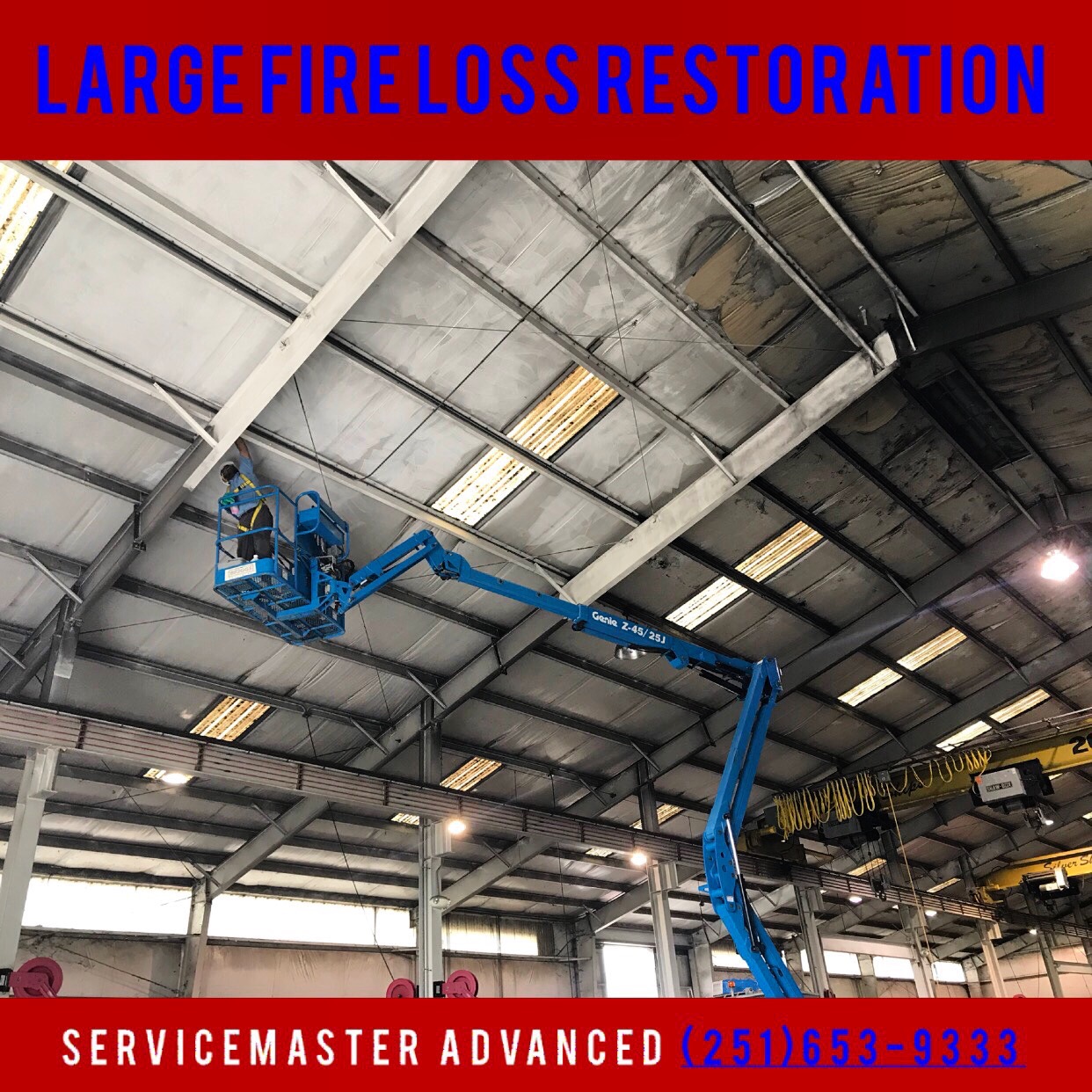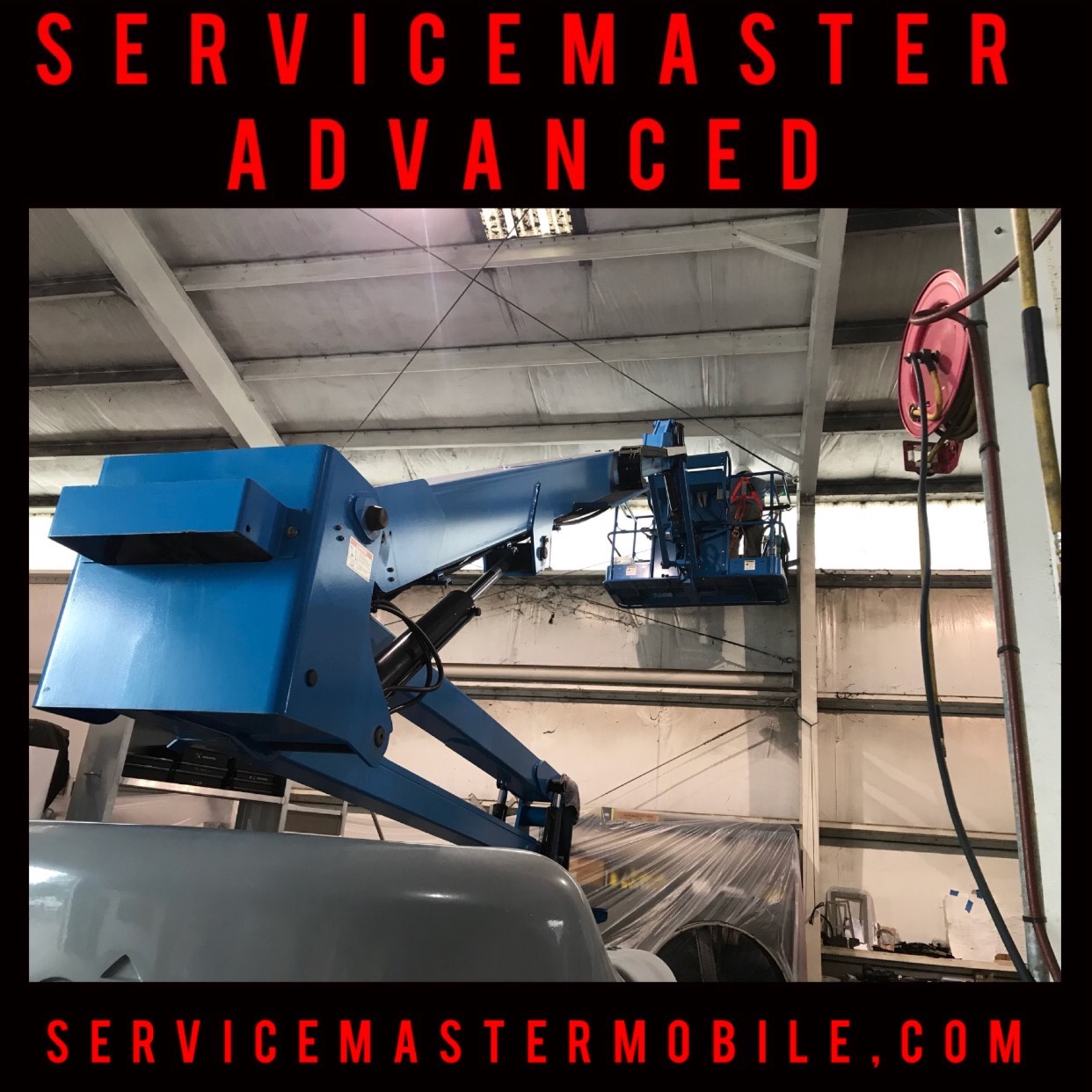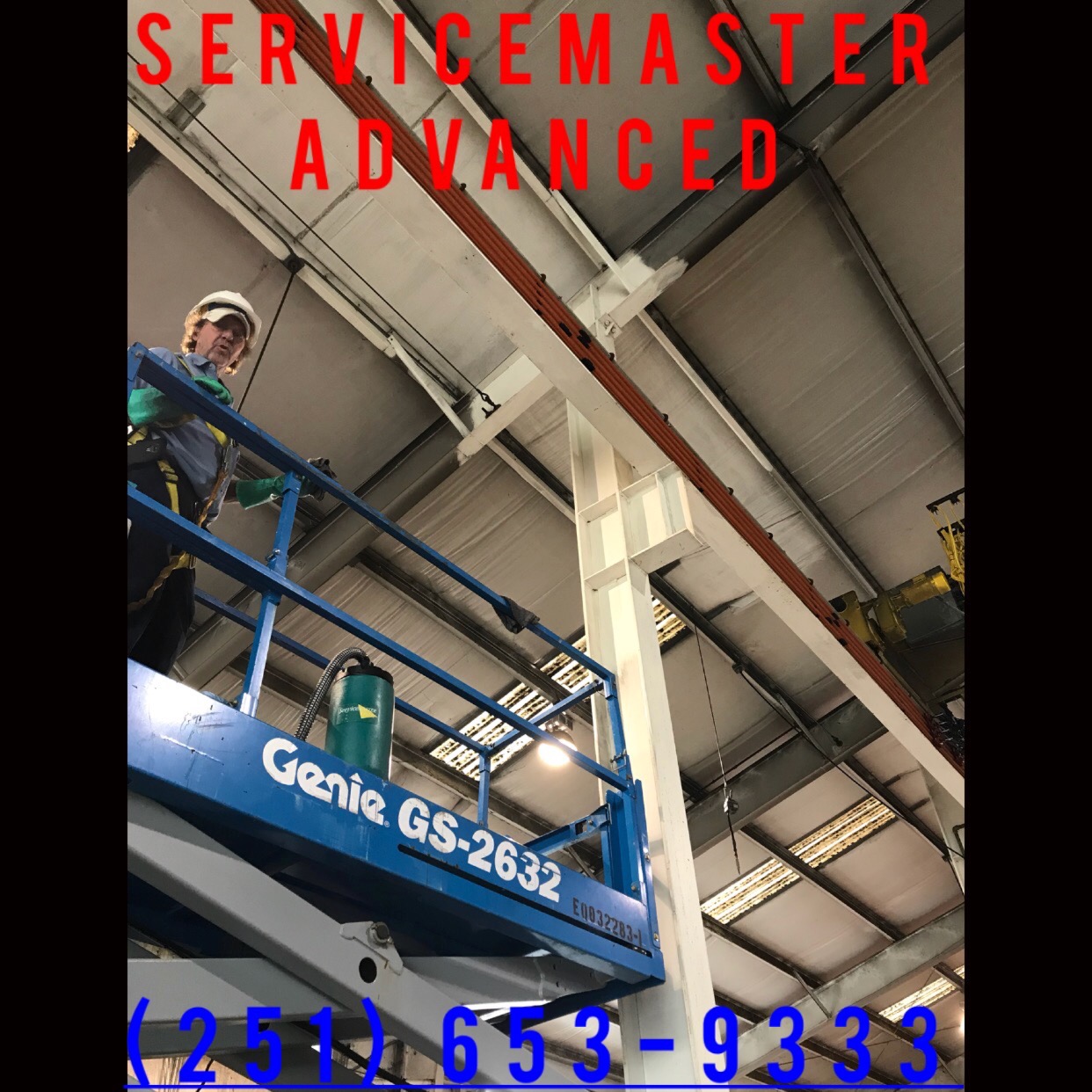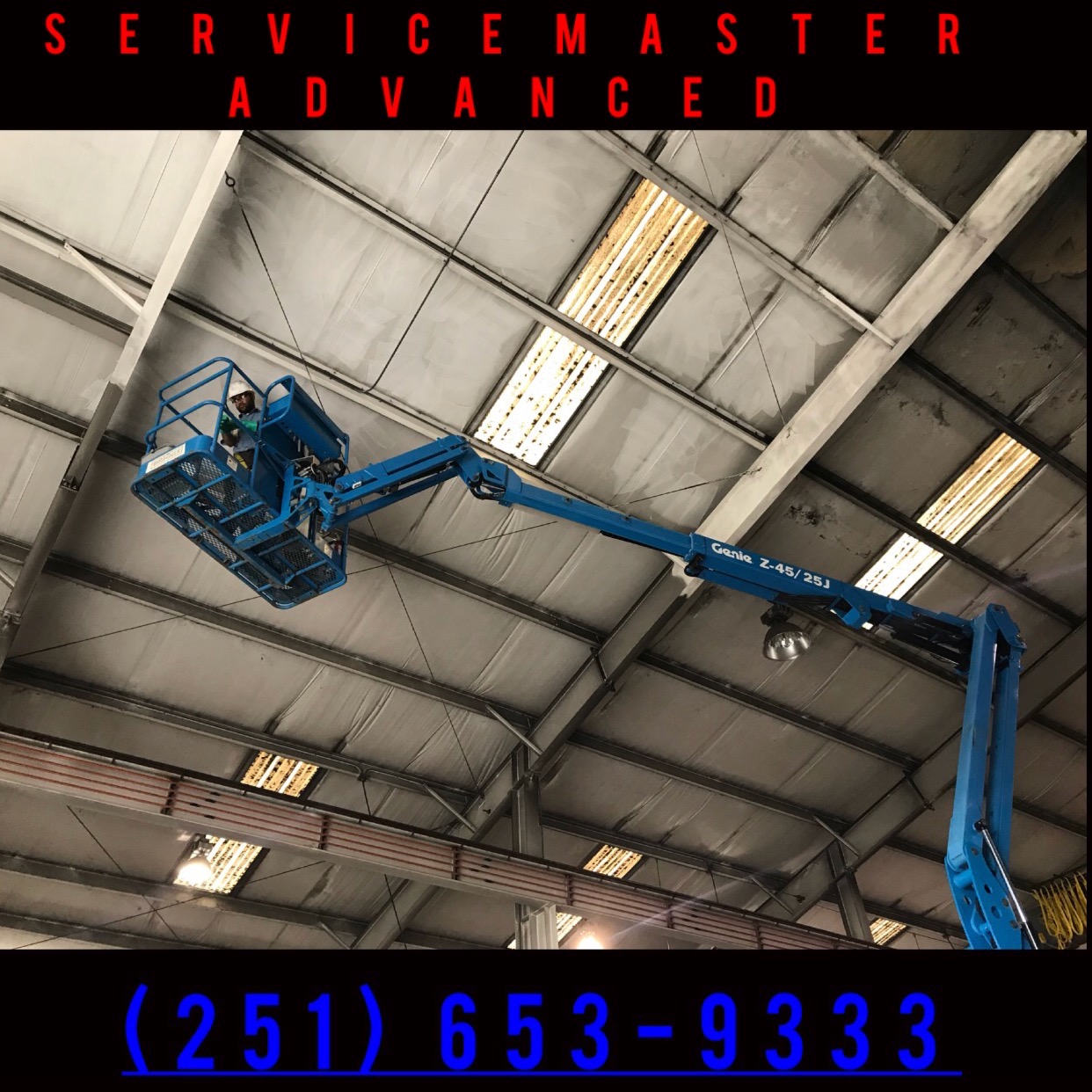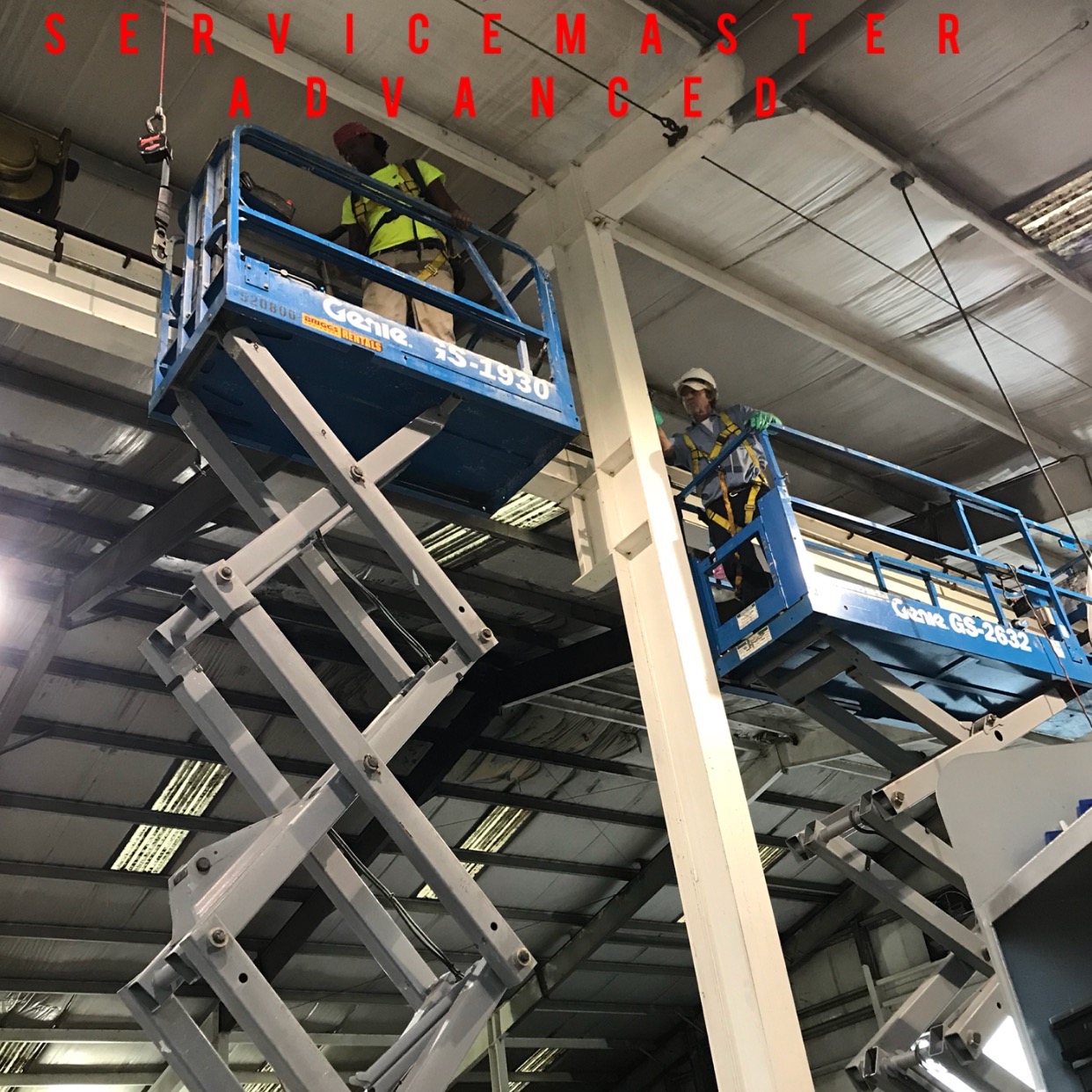 Man lifts, scissor lifts, desiccant dehumidifiers, large generators and large losses are nothing new to us. ServiceMaster Advanced and ServiceMaster Recovery Management have been quietly handling these losses for many many years. We are uniquely positioned throughout the Southeast to respond quickly to any loss. Most importantly, we have worked for every insurance company, and we have the expertise to perform the cleanup to specification, and return your facility to operating status in an expedient fashion. We understand that time lost is money lost, and we will not only respond fast to minimize damage; but we will get in and get out.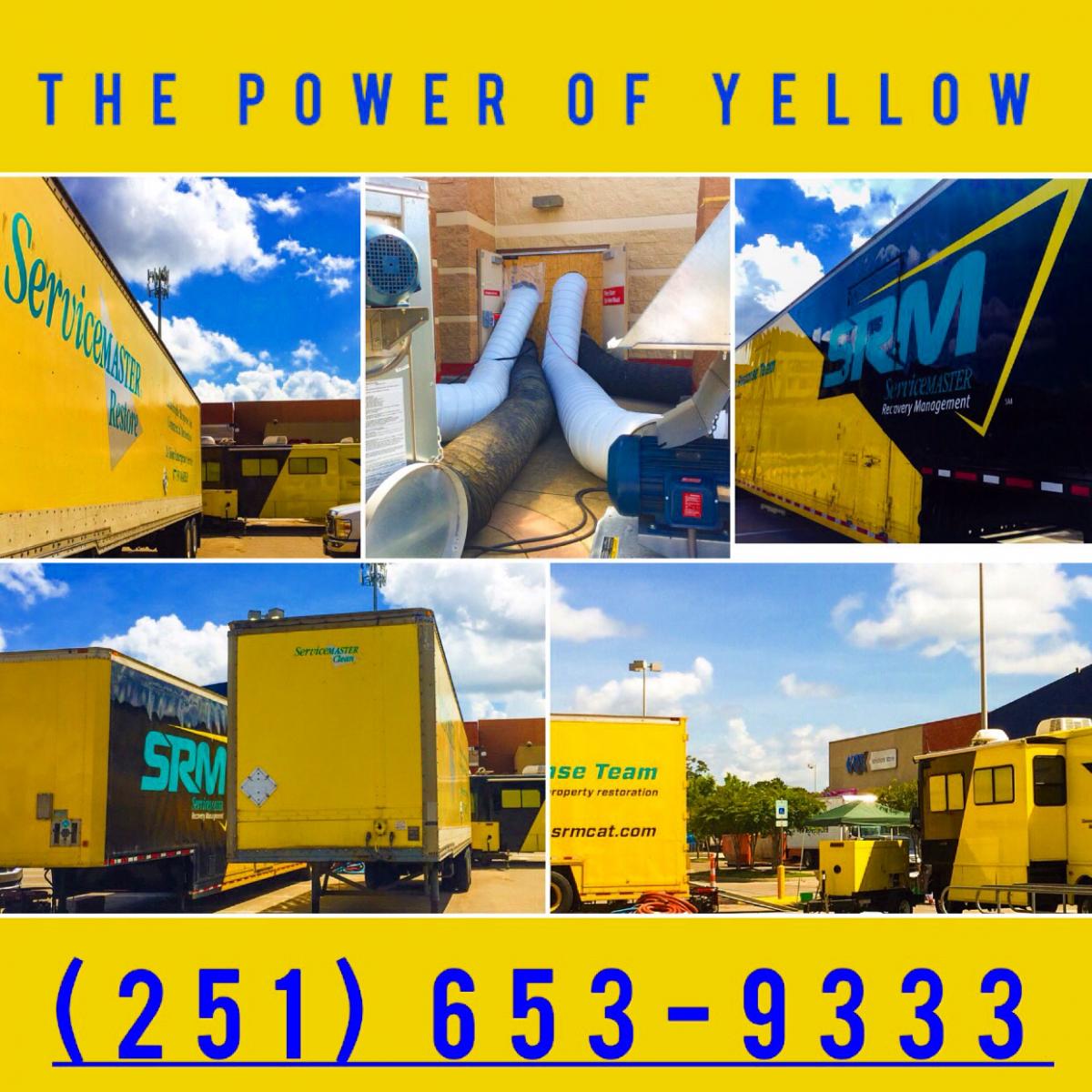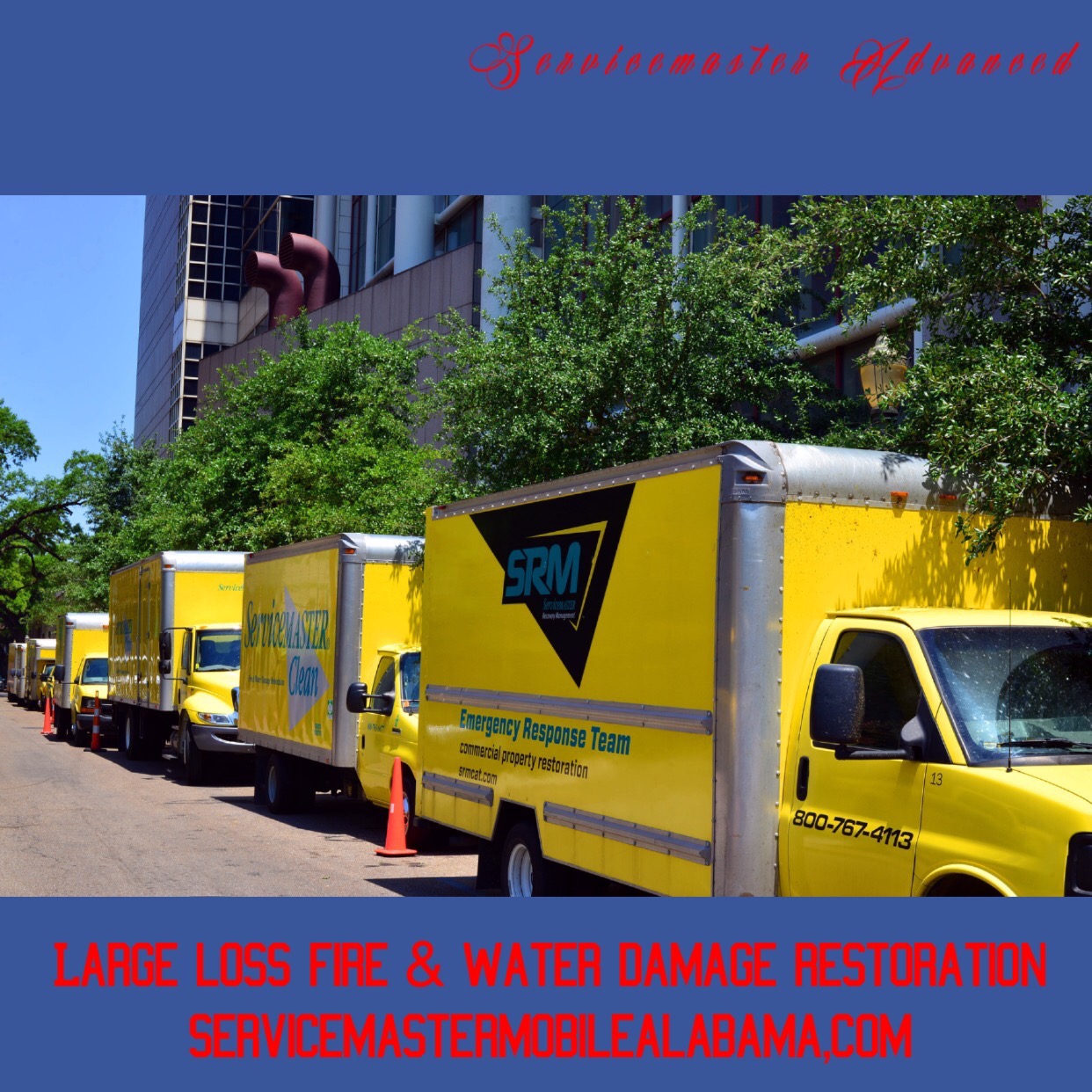 Remember that YOU AND YOU ALONE, decide who works in your business. YOU decide who can most effectively handle your large commercial loss and get you back into business the soonest. Tell your insurance provider WHEN YOU FILE YOUR CLAIM that you want SERVICEMASTER ADVANCED, Enterprise number 7027, or call us directly. Make sure that there is no confusion. There are other mitigation companies, and even others with similar sounding names. We are ServiceMaster Advanced, The Master of Disaster. "WE WOULD BE HONORED TO SERVE YOU." (251) 653-9333, (251) 928-1028, or (251) 943-2230. www.servicemastermobilealabama.com, www.servicemasterbaldwincounty.com.