ServiceMaster Advanced Cleaning & Restoration, A ServiceMaster Restore Company, Announces New Model & Spokeswoman - Daphne, AL
Our owner's wife, Tami S. Guthans, who owns Guthans & Howard Court Reporting in Mobile, AL agreed to pose for a few pictures with our ServiceMaster logo. Originally, she was holding one of our placards and they were just having fun. After a few pictures, what emerged was a 1950's style, June Cleaver-type picture. After posting on Facebook, the response was overwhelmingly positive, and people said we should use her in our other ads. We'll see. If she agrees. We think she will.
We feel that the shot conveys the message of a housewife or busy working woman, who only expects the best service, and is willing to tell her friends and neighbors about great service. Such is the mission of ServiceMaster Advanced, to always exceed the customer's needs.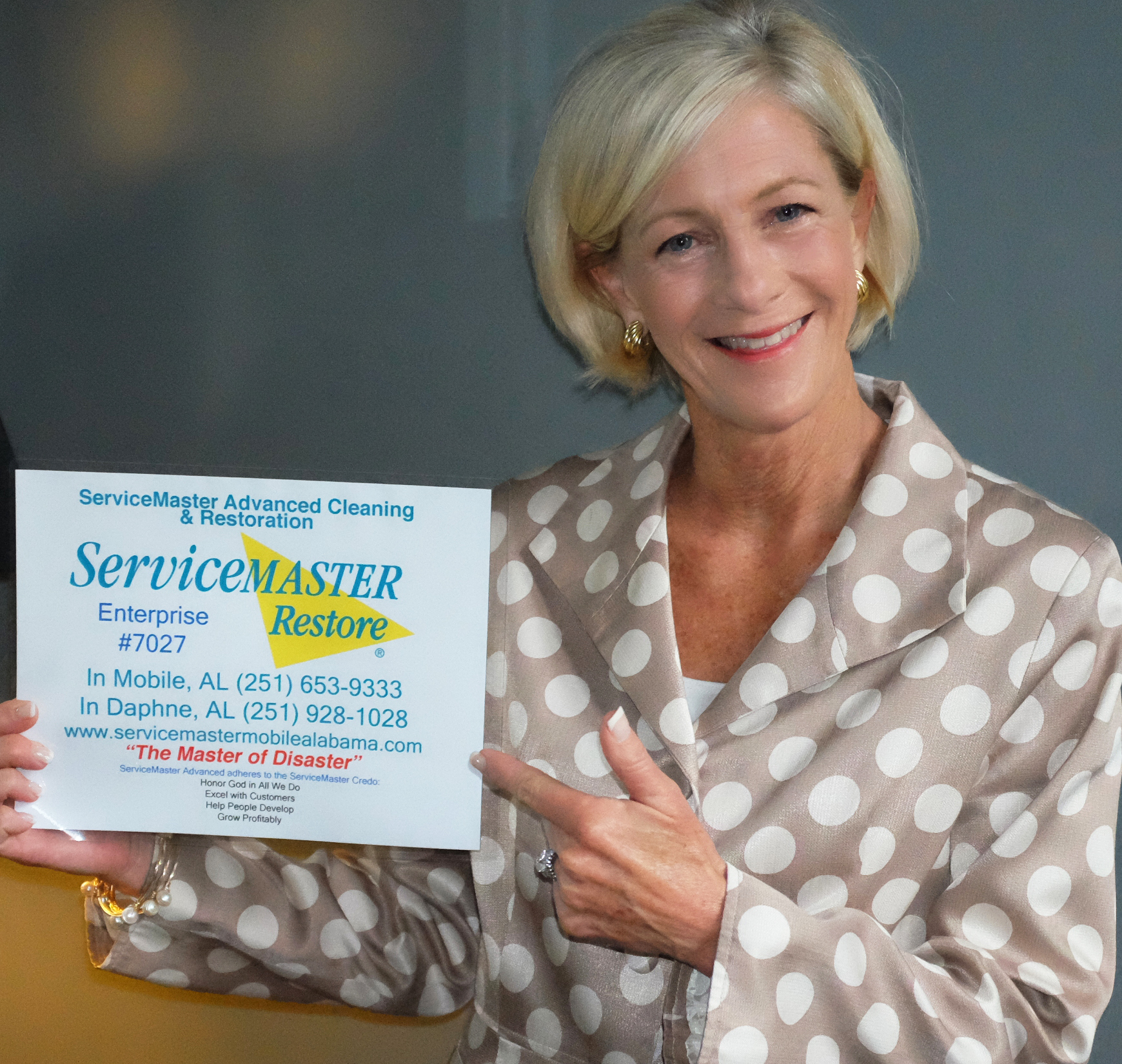 We are the original ServiceMaster Restore disaster restoration company operating in Mobile and Baldwin County in South Alabama, serving the area for over 30 years. We have handled some of the largest fire damage, water damage restoration and mold remediation cleanup jobs ever performed on the Gulf Coast. (251) 653-9333, (251) 928-1028 and (866) 653-9333. Remember that YOU AND YOU ALONE, decide who works in your home or business. YOU decide who handles your most precious of possessions! Tell your insurance provider WHEN YOU FILE YOUR CLAIM that you want SERVICEMASTER ADVANCED, Enterprise number 7027, or call us directly. Make sure that there is no confusion. There are other mitigation companies, and even others with similar sounding names. We are ServiceMaster Advanced, The Master of Disaster. "WE WOULD BE HONORED TO SERVE YOU." http://www.servicemastermobilealabama.com