National Advertising or Local Performance?
Does Advertising make for a better fire & water mititgation company? We think not. In every market, there are "go to" companies that people in the know use. Such is ServiceMaster Advanced Cleaning and Restoration in Mobile, & Baldwin Counties in Lower Alabama.
(251) 653-9333 is the number for ServiceMaster ADVANCED, the Master of Disaster in Mobile and Baldwin Counties in South Alabama. In Baldwin County, our number is (251) 928-1028. While our competitor may advertise much more, NO ONE beats us in service and quality. 
The little known secret in the insurance industry is that you have a choice in contractors should you experience damage to your home. It is not your insurance agent's choice. It is not your insurance adjuster's choice. It is not your insurance company's choice. It is your choice who enters your home and performs repairs for you.
ServiceMaster Advanced Cleaning and Restoration is an approved vendor for virtually all of the insurance companies that operate in our regional area. At one time or another, over nearly 30 years, we have worked with virtually every insure company that has ever written a policy here. In fact, many of them recommend us because we have been pre-qualified to work for them, meaning we are on their mitigation "program". This means that we have met their standards with regard to insurance, training, procedures etc. and that they are comfortable dispatching a claim to us, if the homeowner agrees.  This is the important stipulation. The homeowner must agree and contract directly with us. 
ServiceMaster Advanced is one of a small handful of companies locally that are approved as such. We appreciate the business that the insurance programs send to us; however out of the few that are approved as such, we want to stand alone as the best. We want to earn your business be deserving of your trust, not only, because the insurance company recommended us, but because our reputation and policies are such that you would have hired us anyway. We want to stand alone out of all of the recommended companies, that you will tell your insurance agent, company or adjuster that you want ServiceMaster Advanced Cleaning, Enterprise number 7027, (251) 653-9333, to service your home. 
Nationally, on the disaster side, our corporate office tells us that in 2013, our national company performed slightly more disaster restoration work than our nearest competitor. And this is just the disaster restoration side of our business. We also have many more home services as indicated below that cumulatively make us much larger than the individual offerings of our competitors in each market segment.
From the ServiceMaster corporate web site, http://www.servicemaster.com:
ServiceMaster has a unique and rich heritage, founded in 1929 as a moth-proofing company by a former minor league baseball player, Marion Wade. While our company has changed a great deal since that time, our customers' expectations have not. First and foremost, they expect service – exceptional service – which we deliver in three ways, namely through:
• Company-owned locations, supported by 13,000 ServiceMaster employees• A network of 10,000 independent home-service contractors and more than 45,000 service technicians• A network of highly trained, valued partners who operate as independent franchisees in more than 30 countries around the world
What all of these service delivery models have in common is a strong commitment to service, professionals with deep expertise and a performance guarantee regarded as among the best in their class.
Today, the ServiceMaster Company, LLC is a leading provider of essential residential and commercial services, operating through an extensive service network of more than 7,000 company-owned, franchised and licensed locations. The company's portfolio of well-recognized brands includes Terminix (termite and pest control), American Home Shield (home warranties), ServiceMaster Restore (disaster restoration), ServiceMaster Clean (janitorial), Merry Maids (residential cleaning), Furniture Medic (furniture repair) and AmeriSpec (home inspections).
Not only are our brands the leaders in their respective categories, in most cases they actually created the categories themselves. Terminix, for example, was founded in the 1920s to help protect homes from termites. American Home Shield founded the home warranty industry more than 40 years ago, and today boasts a national footprint that's unmatched by any competitor. And ServiceMaster is largely recognized as a pioneer in franchising, issuing its first franchise license in 1952.
Finally, as you think about our company, it's important to know we serve 5 million residential and commercial customers a year, visiting more than 80,000 homes each day. That's a pretty remarkable trust our customers place in us, giving us access to their homes and businesses.
When you look at ServiceMaster today, you'll see a company with:• Size and scale to compete, innovate and win• A resilient financial model and a track record of consistent performance. Our business segments have all – without exception – delivered top-line and bottom-line growth over the past five years• Market-leading positions in highly fragmented markets, where penetration is low, but as more people look for help from professionals to "do it for me," significant opportunities exist to grow• A portfolio of highly recognizable brands that are leaders in their respective categories• Strong variable margins and consistent focus on productivity• Low capital requirements and excellent cash flow characteristics, generating more than $300 million a year in cash flow• Strong brands, passionate people and an experienced leadership team committed to growth and to winning.
In Mobile, AL and the Gulf Coast:
ServiceMaster Advanced Cleaning of Mobile AL specializes in Water Damage Restoration Services, Fire Damage Restoration & Mold Remediation including Carpet Cleaning & Drying, Wall Drying, Hardwood Floor Drying and Cabinet Drying for both Commercial and Residential Clients. We provide a number of deep cleaning services including post-construction cleaning, detail cleaing, hard surface floor refinishing in addition to janitorial at our sister company, ServiceMaster Services, (251) 344-5105. This company provides janitorial to some of the most well-know entities in the Mobile area. http://www.servicemastermobilealabama.com/Janitorial.html
Based out of Mobile AL and Foley, AL, we serve the entire local area including Mobile, Citronelle, Saraland, Satsuma, Chickasaw, Prichard, Eight Mile, Semmes, Theodore, Grand Bay, Irvington, Bayou La Batre, Dauphin Island, Bay Minette, Loxley, Stapleton, Spanish Fort, Daphne, Lillian, Fairhope, Silver Hill, Foley, Elberta, Seminole, Magnolia Springs, Orange Beach, Perdido Key, Gulf Shores and every community in Mobile and Baldwin Counties in South Alabama; and Pascagoula, Gulfport, Biloxi and every community in Jackson and Harrison Counties in Mississippi. 
We are the original and largest ServiceMaster enterprise operating in the Mobile area. We have been here for over 25 years and have handled some of the largest cleanup jobs ever completed in the Mobile area. From tornado cleanup jobs during the tornadoes of Christmas 2012 in Mobile, and in Hattiesburg, MS in 2013; to hurricane cleanup jobs in Hurricanes Ivan, Katrina, and every Spring rain and flood event to happen in the area in the last quarter century, ServiceMaster Advanced has been there. We didn't just begin our mitigation company last year, we have been here all along and have steadily grown with the community and helped the parent company innovate and improve the brand. ServiceMaster Advanced Cleaning has performed mitigation jobs for thousands of homeowners and many of Mobile's most well known commercial structures over the years. 
If you find yourself in need of mitigation services for your home or business, trust the true professionals, the company that the commercial industry turns to time and again, the Master of Disaster, ServiceMaster Advanced Cleaning & Restoration, enterprise number 7027, and make sure you call this specific number: (251) 653-9333. http://www.servicemastermobilealabama.com. "We would be honored to serve you."
Why Choose ServiceMaster Advanced over ServPro for Water Damage or Fire Damage in Mobile, AL?
Why Call ServiceMaster Advanced in Mobile, Daphne, Foley, Orange Beach & Baldwin County in South Alabama?
Are all water damage restoration and fire restoration companies the same?
At ServiceMaster Restore Mobile, AL & Daphne, AL, ServiceMaster Advanced Cleaning & Restoration - we believe that there are provable and measurable differences…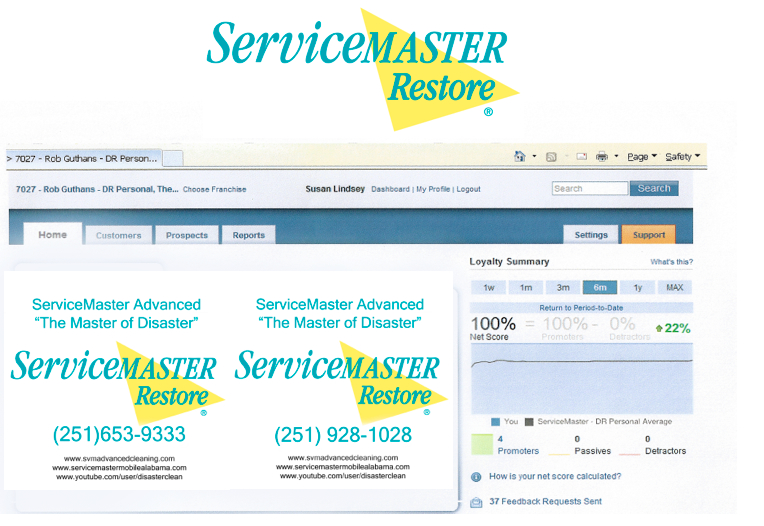 Everything that we do springs from deeply held beliefs that doing things the right way still means something in Mobile & Baldwin Counties in South Alabama.
Training – No company spends more time and trains their people more. Being the largest water damage restoration & fire mitigation company in the nation, we spend more time in the classroom, and in actual field training, than any other provider. Perhaps this is why we are consistently the first in innovation, and the first to establish national programs with many of the leading insurers in the nation. We are an IICRC Certified FIRM, meaning that our people and our company have met the highest standards in the mitigation and remediation business.
Quality of personnel – Can we actually measure this? We believe we can. In addition to education and training, we never send people out on jobs who are not neat and professional in appearance. If someone is not well groomed and in a clean professional uniform; in other words if they do not care about their own appearance, will they care about your home or business? No one will work for ServiceMaster who is not professional looking, professional acting and knowledgeable in the industry. Period!
Leading Edge Technology – In Mobile, ServiceMaster utilizes an infrared camera that we do not charge our clients for. This is one more tool to make certain that structures are completely dry, and we are also able to show our clients potential problem areas. We utilize internet-based remote monitoring of our drying equipment which means that we will always be aware of the status of our jobs, even if we are not there in person!
Quantity and quality of equipment – Are all mitigation companies fanatics over the cleanliness and appearance of their trucks and equipment? We are. We will not put dirty, old equipment arriving in dirty, old vans in our customer's dwellings. This is not only for appearance sake; it is for the safety of the customer as well. We understand the importance of breaking down and cleaning ALL equipment after each job to prevent any contamination or cross-contamination of mold spores. At ServiceMaster, doing business with integrity and doing the right thing, is paramount. Not only do we have one of the areas largest active fleets of equipment, we maintain a new-in-the box reserve fleet that doubles our capacity.
Ability to handle large loss and large scale disaster remediation – With more franchisees than any other provider, and being one of the largest ServiceMaster Clean franchises nationally, ServiceMaster Advanced Cleaning & Restoration in Mobile has the unique capacity, ability and national presence to either locally handle or marshal a group of franchises, to respond to any local emergency or large loss. In fact, we have handled some of the largest jobs ever performed on the Gulf Coast.
Integrity and community presence – This franchise is comprised of people who hold themselves to the highest personal and professional standards. Not only do they handle themselves in this manner in their work; they actively give of their time and efforts to a variety of community and charitable causes with a deeply held belief that it is everyone's duty to give back to the community that has been good to them.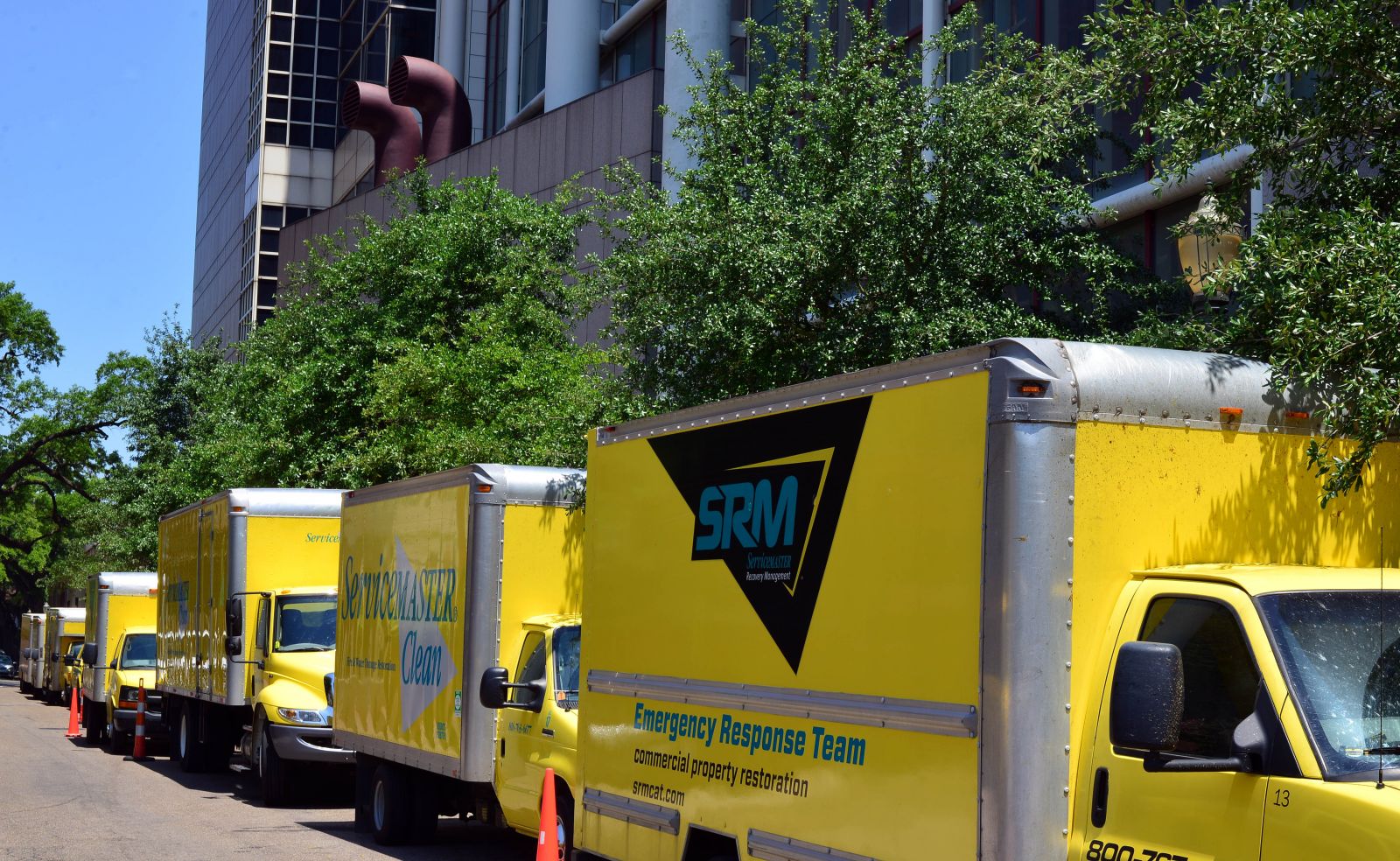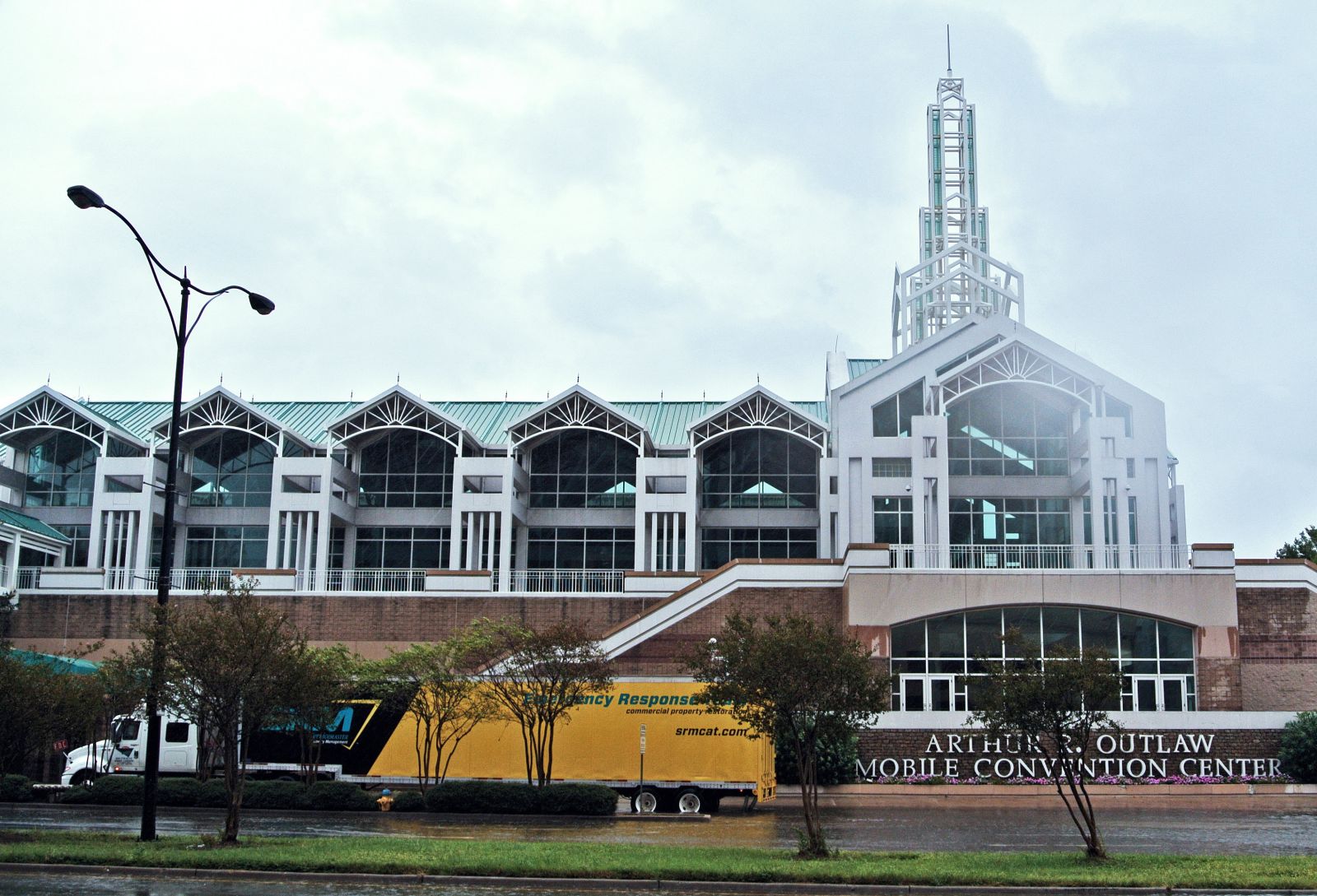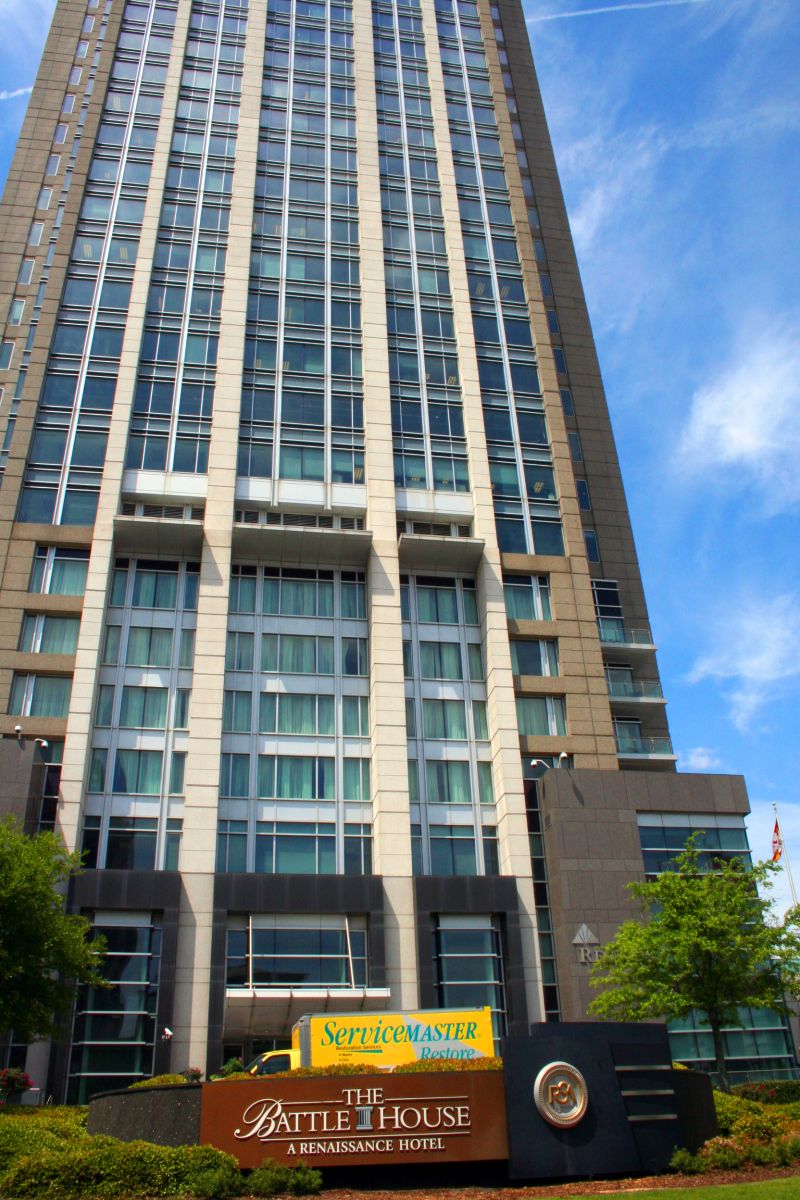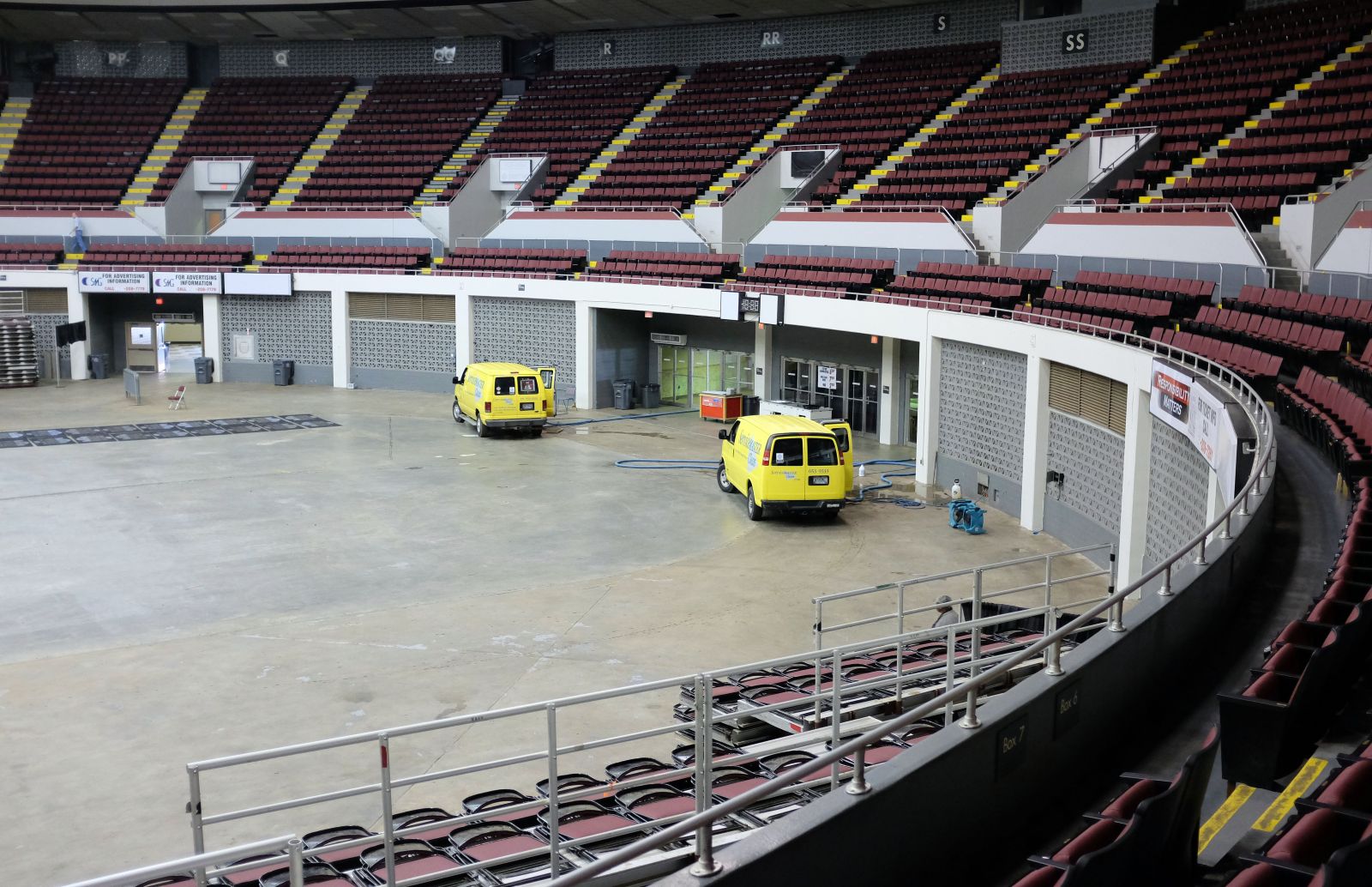 Isn't this the type of company that you really want to do business with? 
We believe that doing things the right way still means something in Mobile & Baldwin County, AL.
Please see our regularly updated "testimonials" page: http://www.servicemastermobilealabama.com/Testimonials.html & our many videos: http://www.servicemastermobilealabama.com/Videos.html, all on our main page: http://www.servicemastermobilealabama.com
"We would be honored to serve you" - Rob Guthans, President, ServiceMaster Advanced Cleaning & Restoration 
ServiceMaster Advanced Cleaning & Restoration
The Master of Disaster
5158 Mobile South St. Mobile, AL 36582 & 2650 Fairway Drive Mobile, AL 36606
Baldwin County Location: (251) 928-1028
Mobile Location: (251) 653-9333 (866) 653-9333
www.servicemastermobilealabama.com
The above information applies only to ServiceMaster ADVANCED Cleaning & Restoration, "The Master of Disaster", Enterprise Number 7027. Note that there are major differences between franchises, so make sure you tell your agent or adjuster that you want ServiceMaster ADVANCED, Number 7027, to service your loss, or call us directly at this specific number (251) 653-9333. You will be glad you did, and we will be grateful for the call.