Build your dream home on the Mobile Country Club Golf Course with a beautiful lake view on the newly redesigned Par 3 Golf Course. This is the last undeveloped lot on the course and offers plenty of land to build a dream home, or possibly divide and sell part of the land as another lot. It offers enough privacy to have a wooded, barely visible setback of privacy is paramount. Call Lillian Courtney today to obtain further information. (251) 689-1960.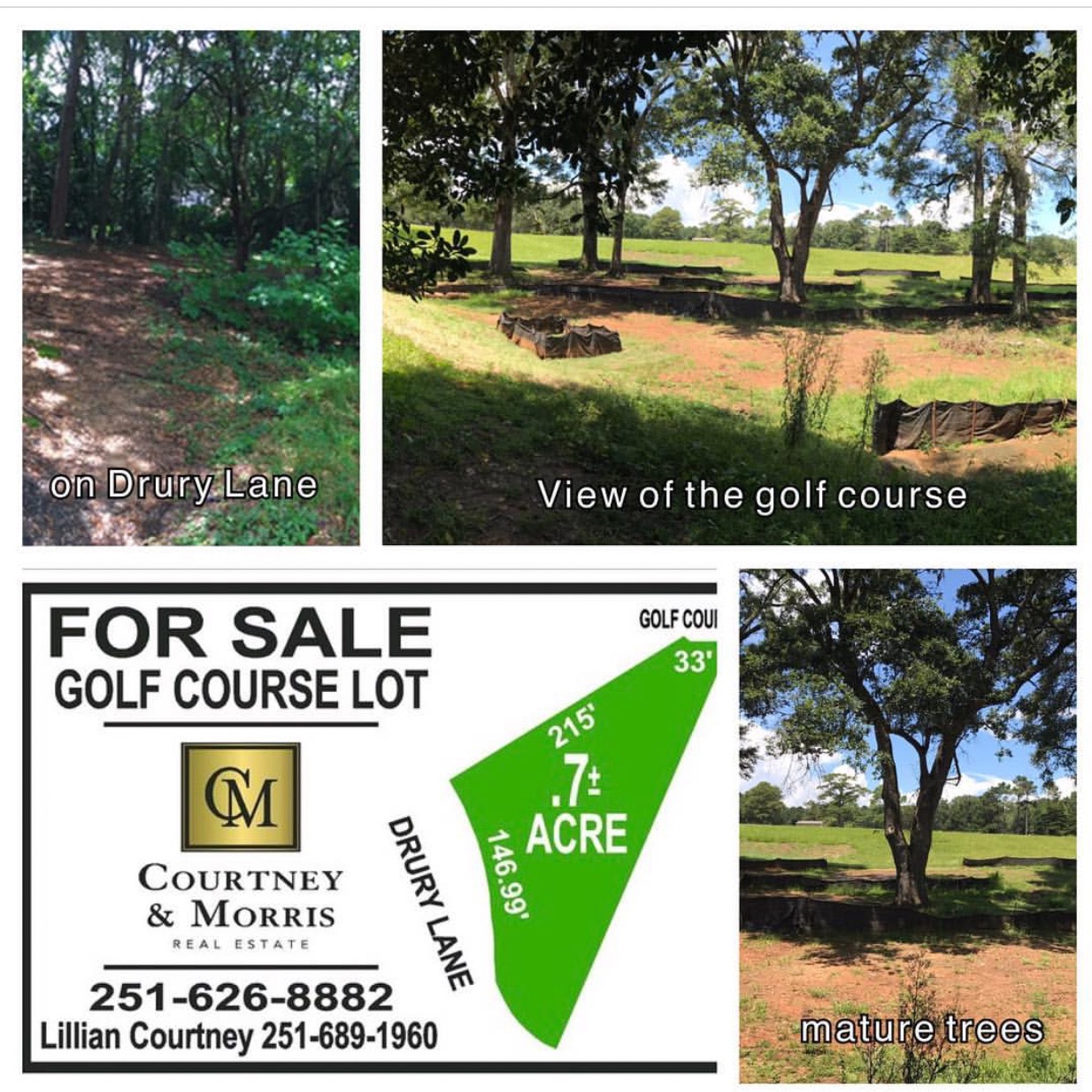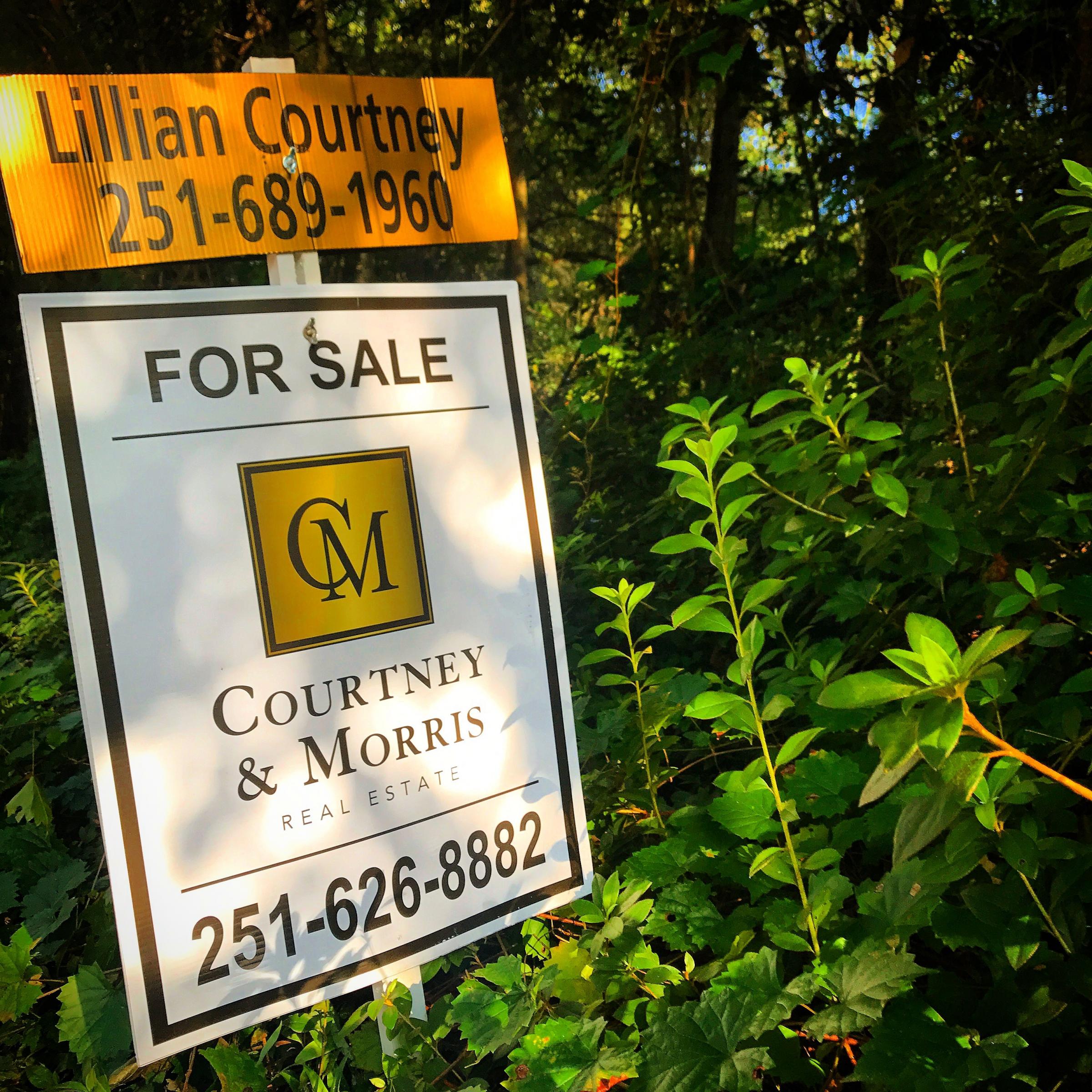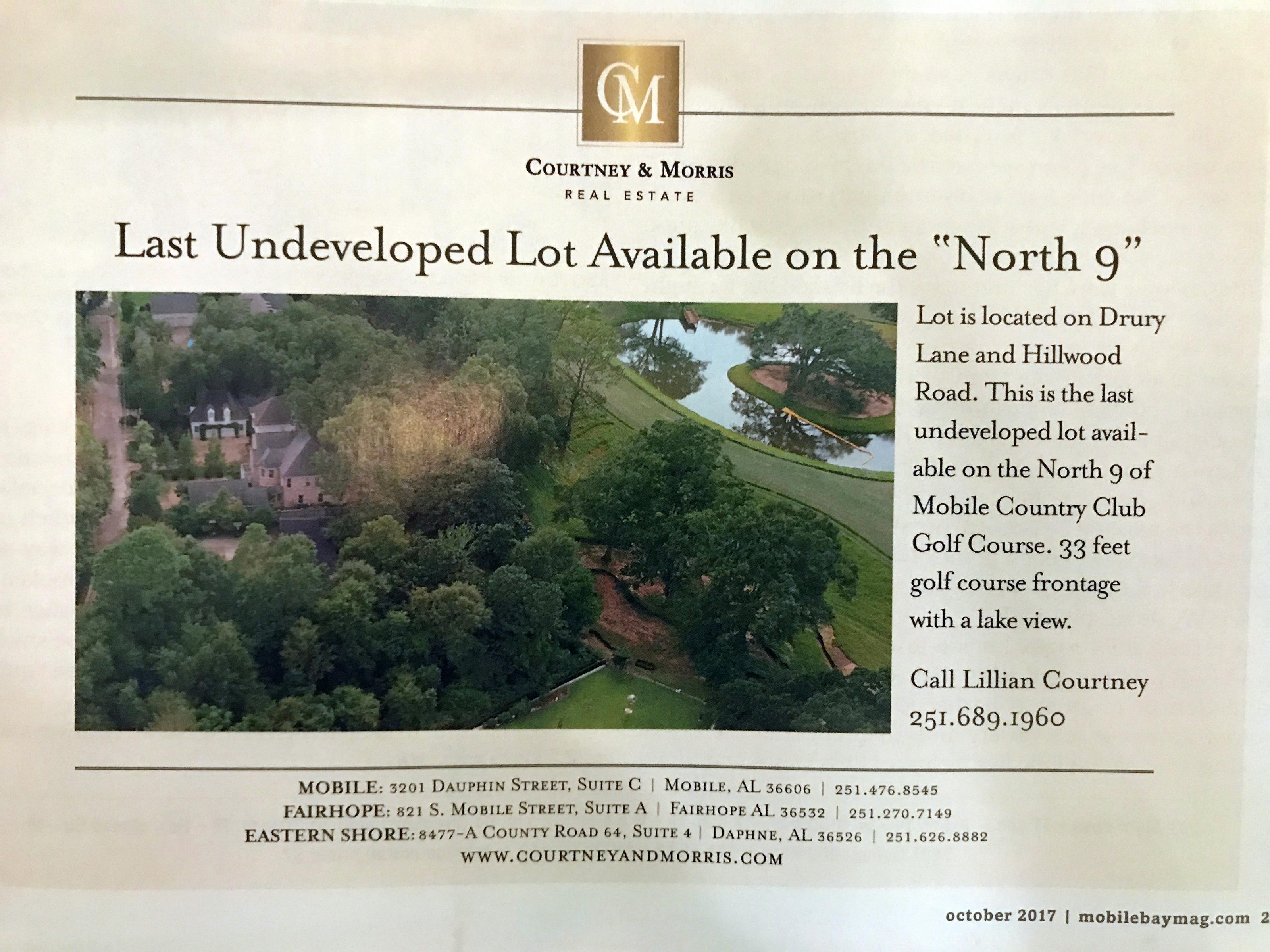 A possible layout with a substantial home & an earlier site plan showing the original property divided. Property for sale is to the left of the red line.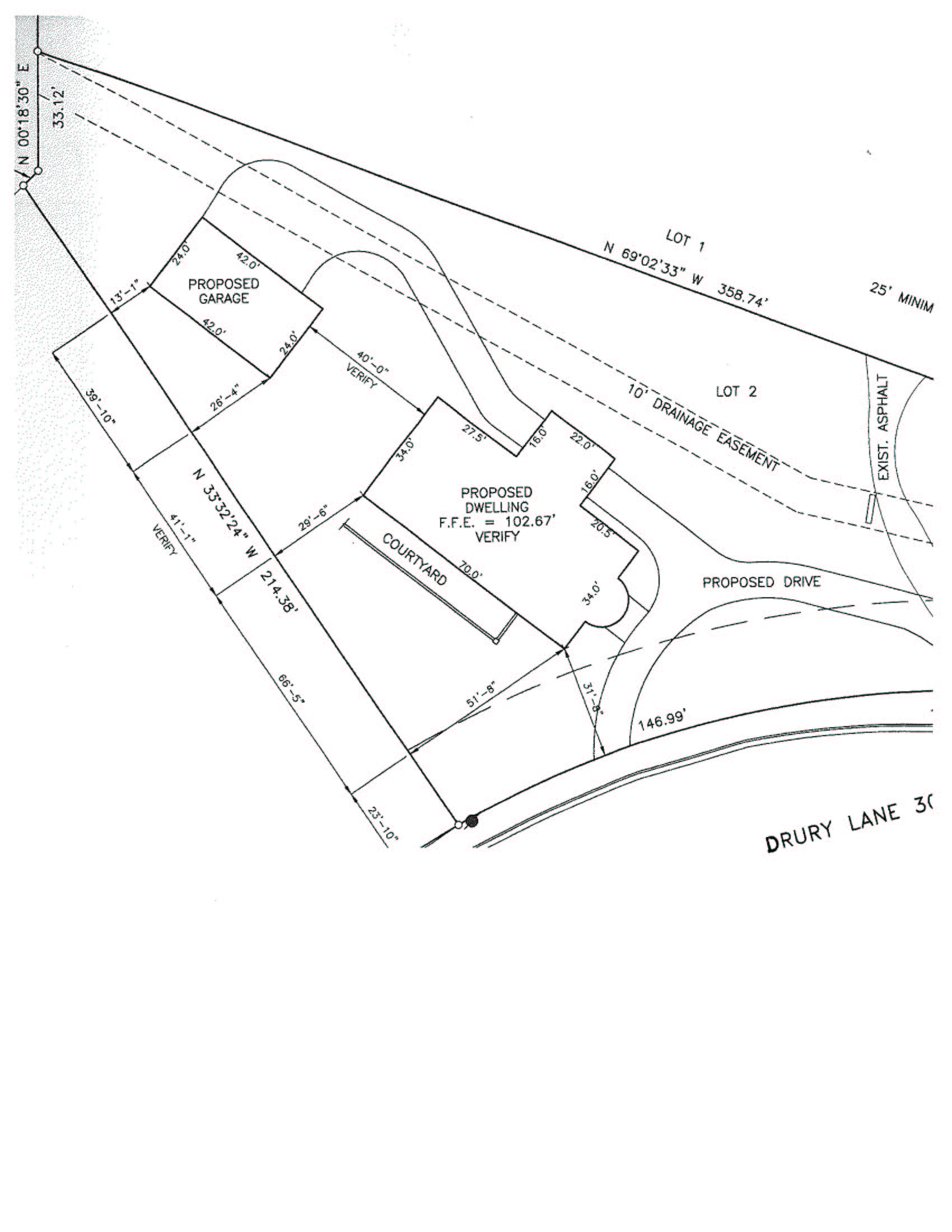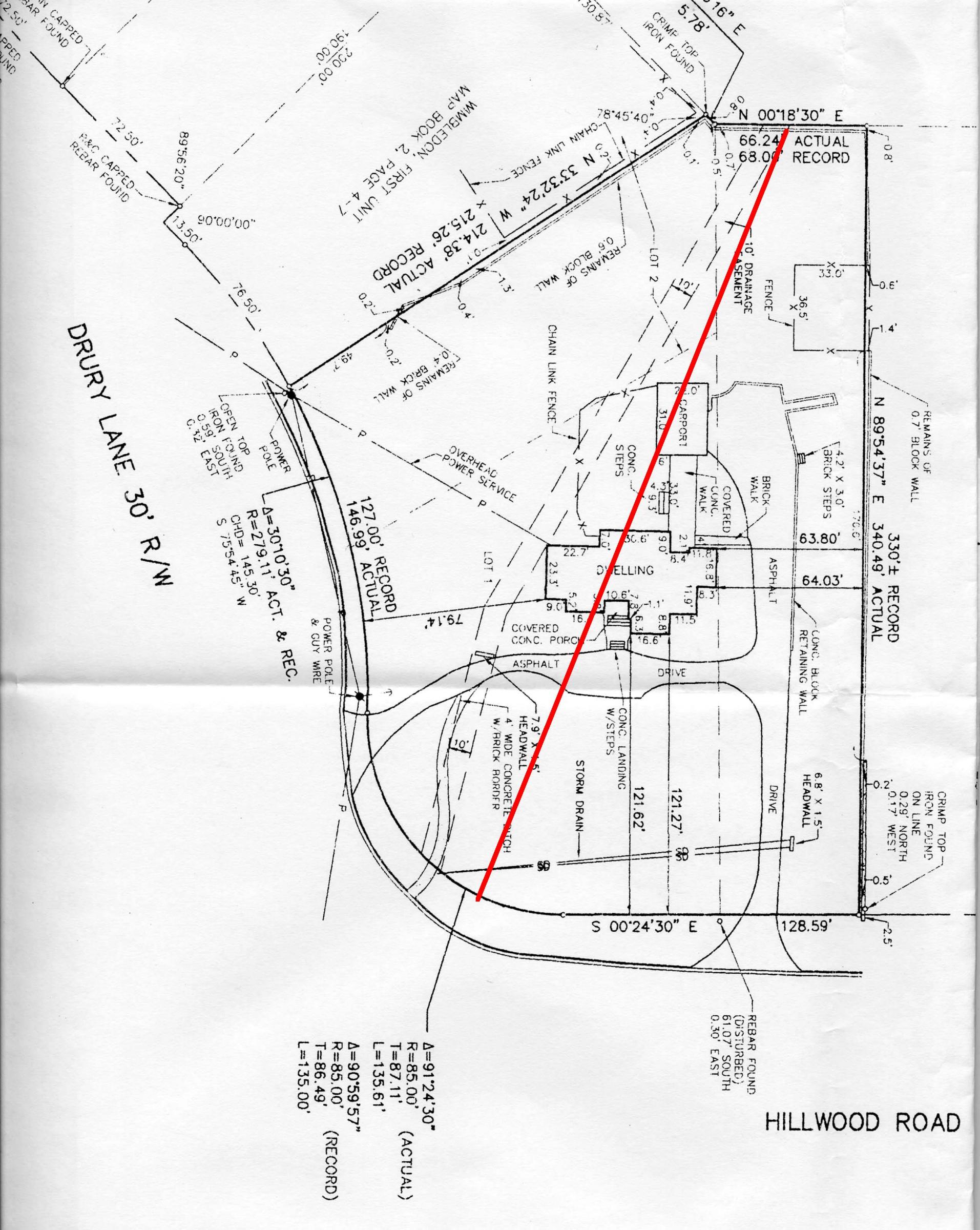 There is even the POSSIBILITY that the City would approve the division into two or three lots. This needs to be verified.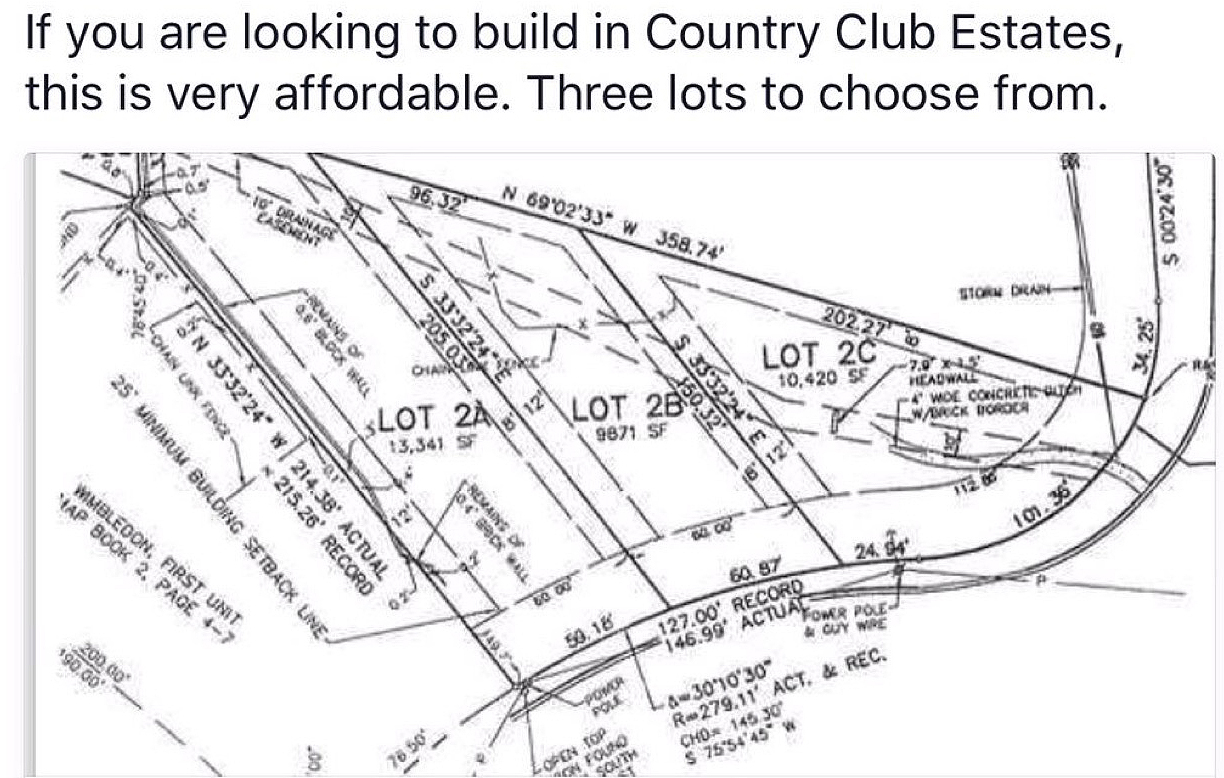 For further information, contact Lillian Courtney at (251) 689-1960 or (251) 626-8882.