Inexpensive Solution For the Smoked-in Smelly House - Mobile, AL
ServiceMaster Advanced Cleaning & Restoration has been in the water damage restoration, fire damage restoration and mold remediation business for over thirty years on the Gulf Coast. Along the way, we have picked up a little knowledge about the removal of odors and particularly smoke odors.
We have a variety of solutions to help realtors get rid of the smoked-in smell, and pet odors that make homes so hard to sell.
One of these is a hydroxyl generating machine.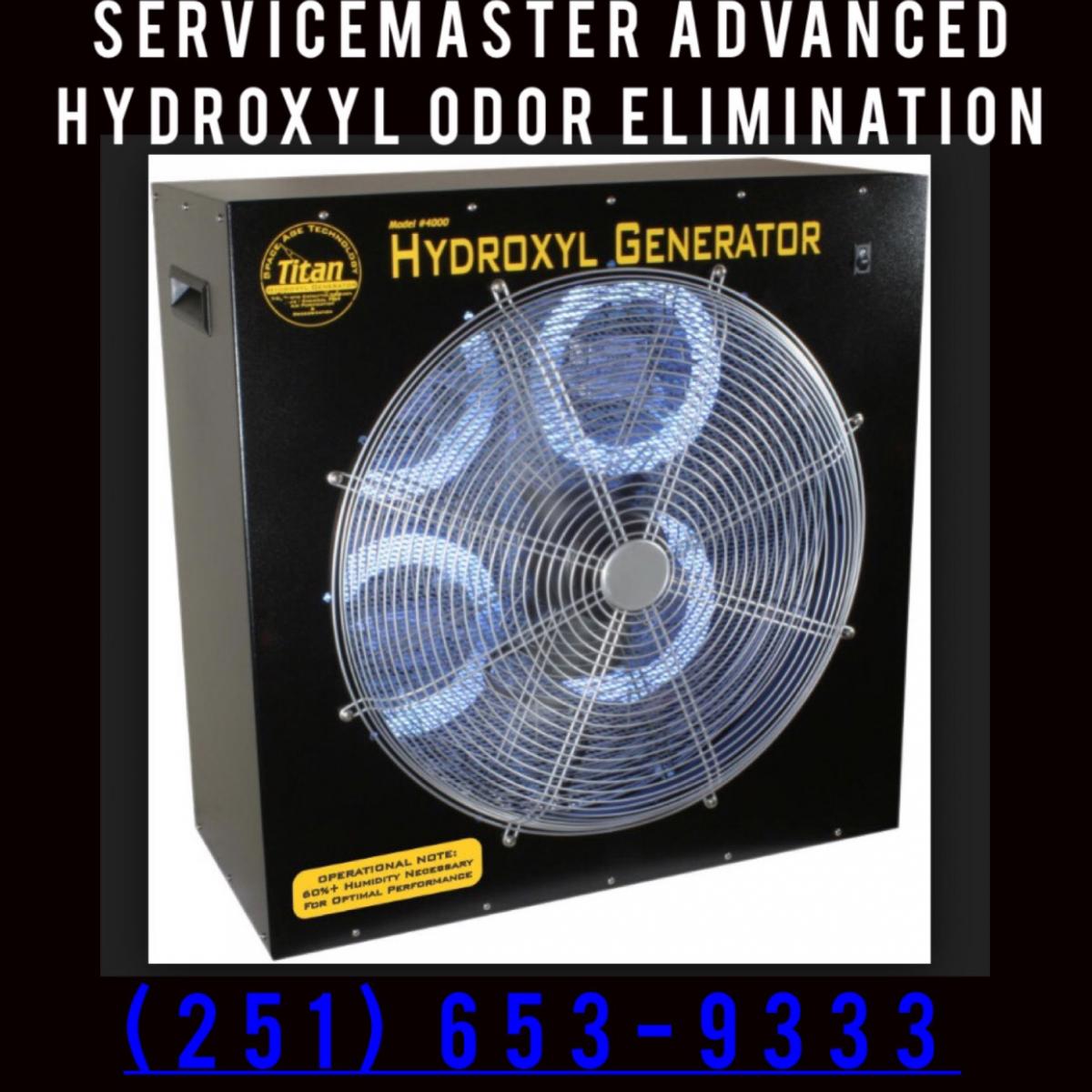 Information on the hydroxyl process
The hydroxyl radical, OH, is the neutral form of the hydroxide ion (OH–). Hydroxyl radicals are short-lived with an average half-life of less than two seconds and are diatomic molecules that are highly reactive.
Hydroxyls are naturally formed by the reaction of UV light from the sun disassembling water vapor (H20) to get a hydrogen atom and oxygen (O2) to get an oxygen atom which are combined together to form the hydroxyl radical (*OH).
All hydroxyl generators currently used in the restoration industry incorporate some form of UV light in their process.
The most preferred and safest technology, which was developed with the National Aeronautics and Space Administration (NASA) utilizes UVC light in the 254nm wavelength to excite nano sized particles of Titanium Dioxide to generate hydroxyl radicals. This process has been deemed safe by NASA, it has been used in the Space Station, and also certified by the Federal Drug Administration (FDA) as a Type 2 Medical Device that is approved for use in hospitals and to include neonatal and baby wards.
Three things to consider with Hydroxyl Generator Use: High Volume of Air Movement (to remove particles quickly and at a high distance), Moisture/Humidity (the higher the humidity, the better/quicker the generator will do the deodorization), Filtration (to help remove the oxidized particles and microbes from the air in the treatment area).
The main benefit of using a true hydroxyl generator is that they are safe to use in occupied areas.
Hydroxyl generators with good filtration are excellent for airborne microbial remediation where bacteria or fungi have become aerosolized.
Hydroxyl generators have been successfully tested on fires jobs, flood jobs, dead body jobs, skunk odors, pet urine odors, musty odors and many types of VOC odors.
Hydroxyl generators are not intended for use on mold remediation jobs where there is a large infestation.
Things to consider:
Hydroxyls will not go through drywall or brick walls.
No hydroxyl generator can produce hydroxyls that will last longer than two seconds.
Hydroxyl deodorization will benefit from over-pressurization.
True hydroxyl generators will not affect any materials in the home or business.
In mild to medium-strong cases of smoke odor, we may be able to use a ozone machine. When used properly in an unoccupied dwelling, and post-treatment ventilation, these machines do a remarkable job in odor elimination. The cost is very reasonable. In stronger more severe cases, it might necessitate some additional carpet cleaning or wiping, and possibly even duct cleaning. Rest assured, that we can solve the problem and in many cases, do so very economically. Call our main number (251) 653-9333 and we can guide you to a solution.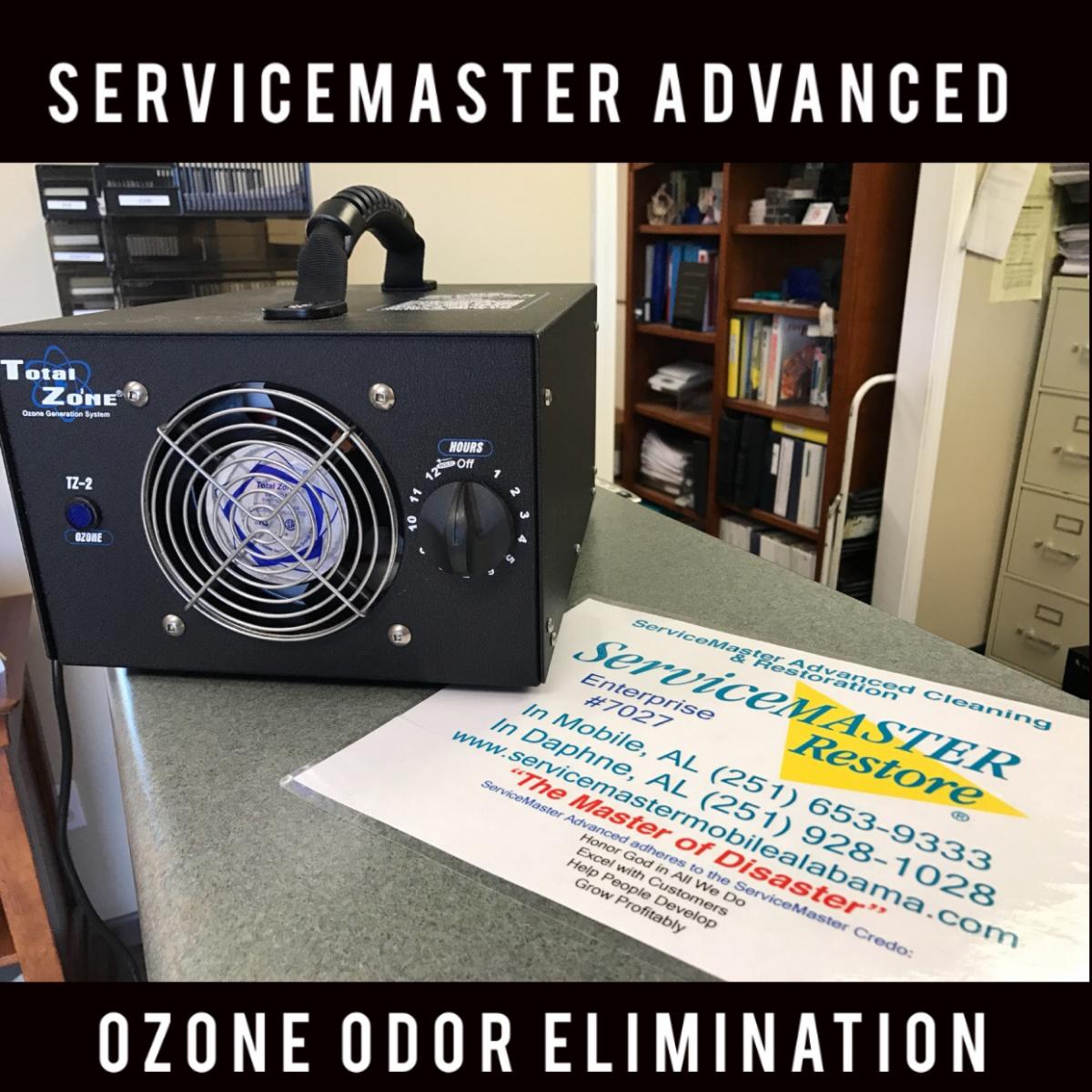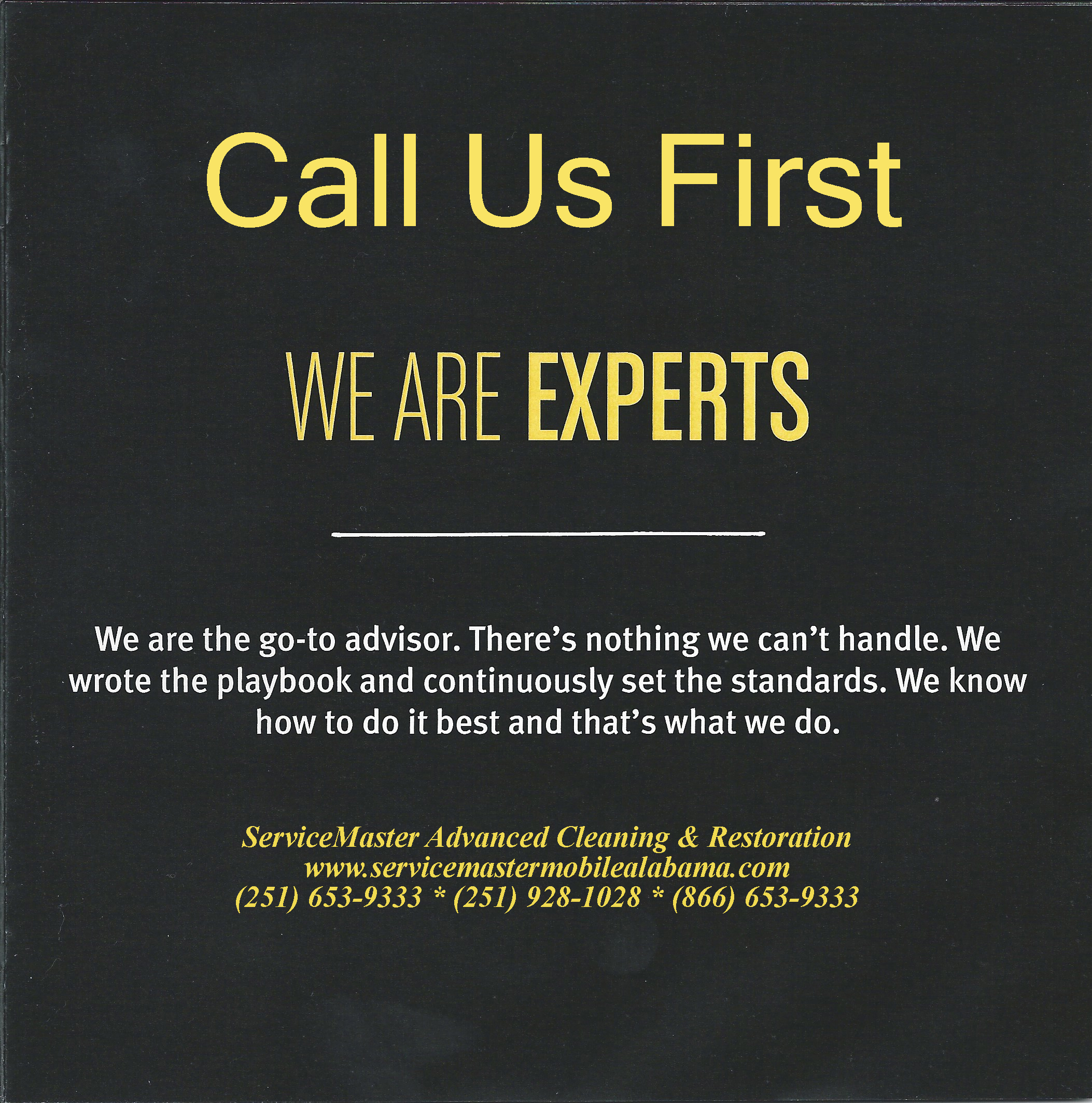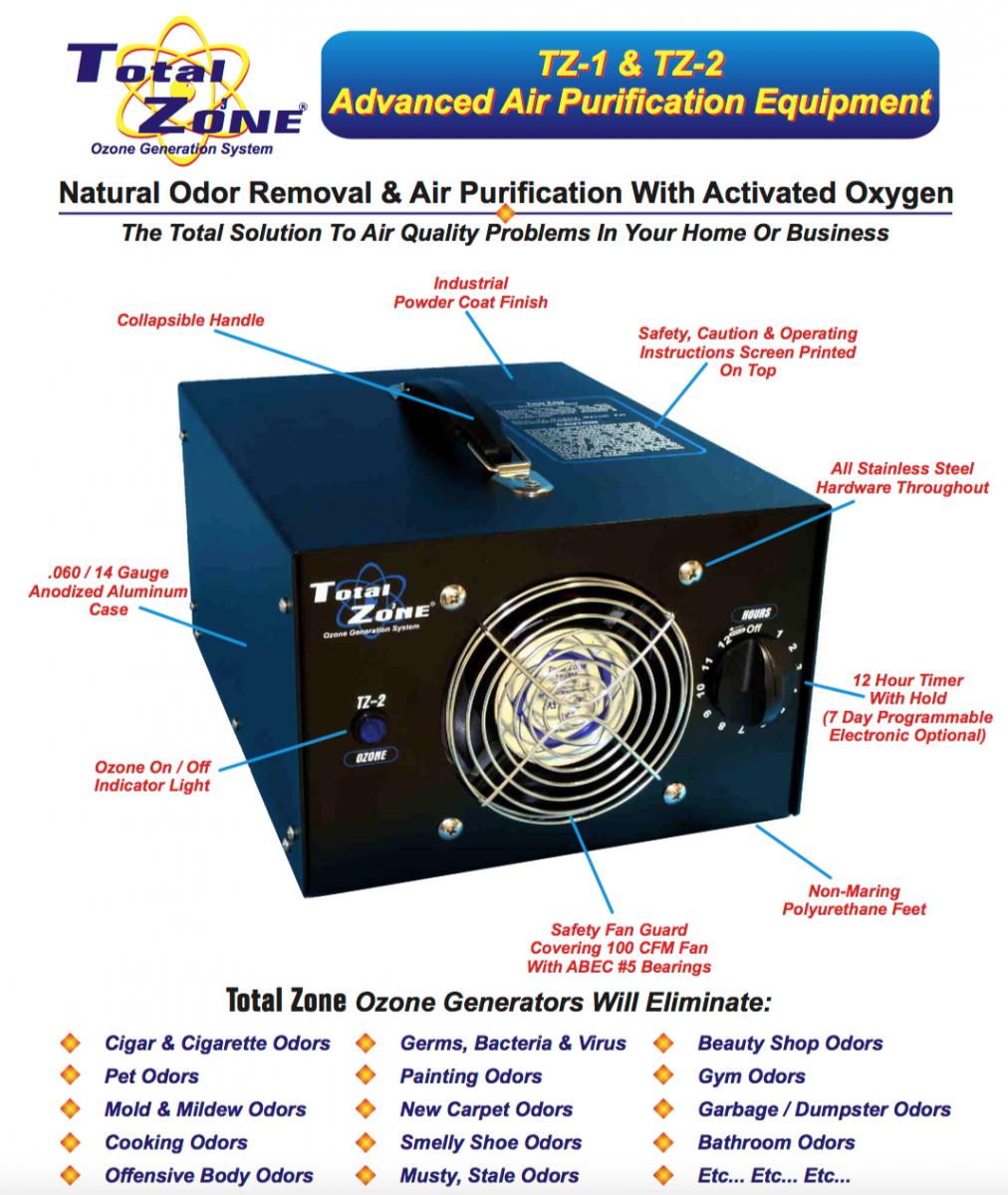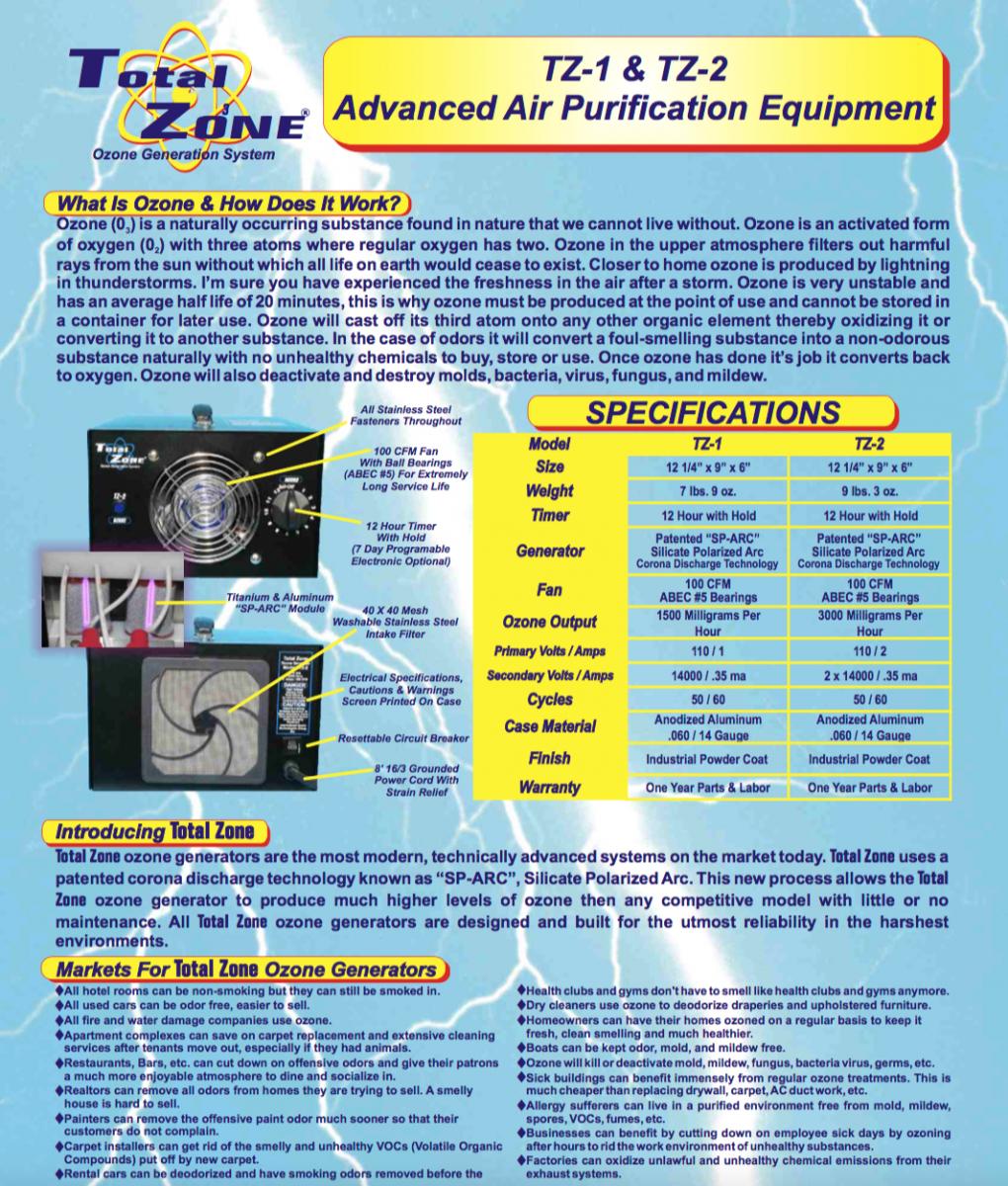 ServiceMaster Advanced Cleaning of Mobile AL specializes in Water Damage Restoration Services, Fire Damage Restoration & Mold Remediation including Carpet Cleaning & Drying, Wall Drying, Hardwood Floor Drying and Cabinet Drying, Trauma Cleanup, Demolition, and Rebuild, for both Commercial and Residential Clients. We provide a number of deep cleaning services including post-construction cleaning, detail cleaning, hard surface floor refinishing, grout cleaning and pressure washing in addition to janitorial at our sister company, ServiceMaster Services, (251) 344-5105. This company provides janitorial to some of the most well-know entities in the Mobile area. http://www.servicemastermobilealabama.com/Janitorial.html. Also, please check our testimonials page: http://www.servicemastermobilealabama.com/Testimonials.html. We have so many of these unsolicited comments and thank you notes that it is impossible to post them all!
Based out of Mobile AL, Daphne, AL and Foley, AL, we serve the entire local area including Mobile, Citronelle, Saraland, Satsuma, Chickasaw, Prichard, Eight Mile, Semmes, Theodore, Grand Bay, Irvington, Bayou La Batre, Dauphin Island, Bay Minette, Loxley, Stapleton, Spanish Fort, Daphne, Lillian, Fairhope, Silver Hill, Foley, Elberta, Seminole, Magnolia Springs, Orange Beach, Perdido Key, Gulf Shores and every community in Mobile and Baldwin Counties in South Alabama; and Pascagoula, Gulfport, Biloxi and every community in Jackson and Harrison Counties in Mississippi.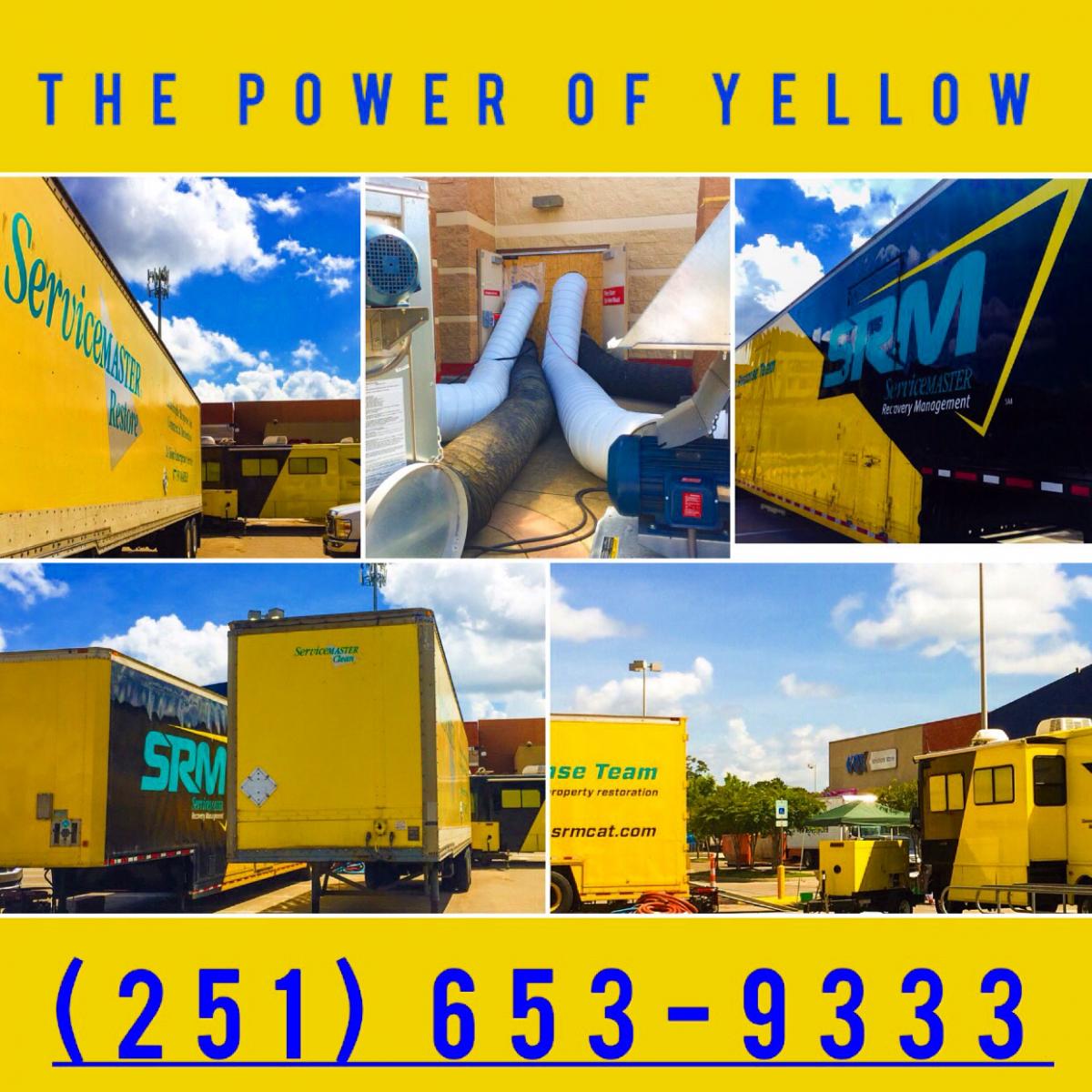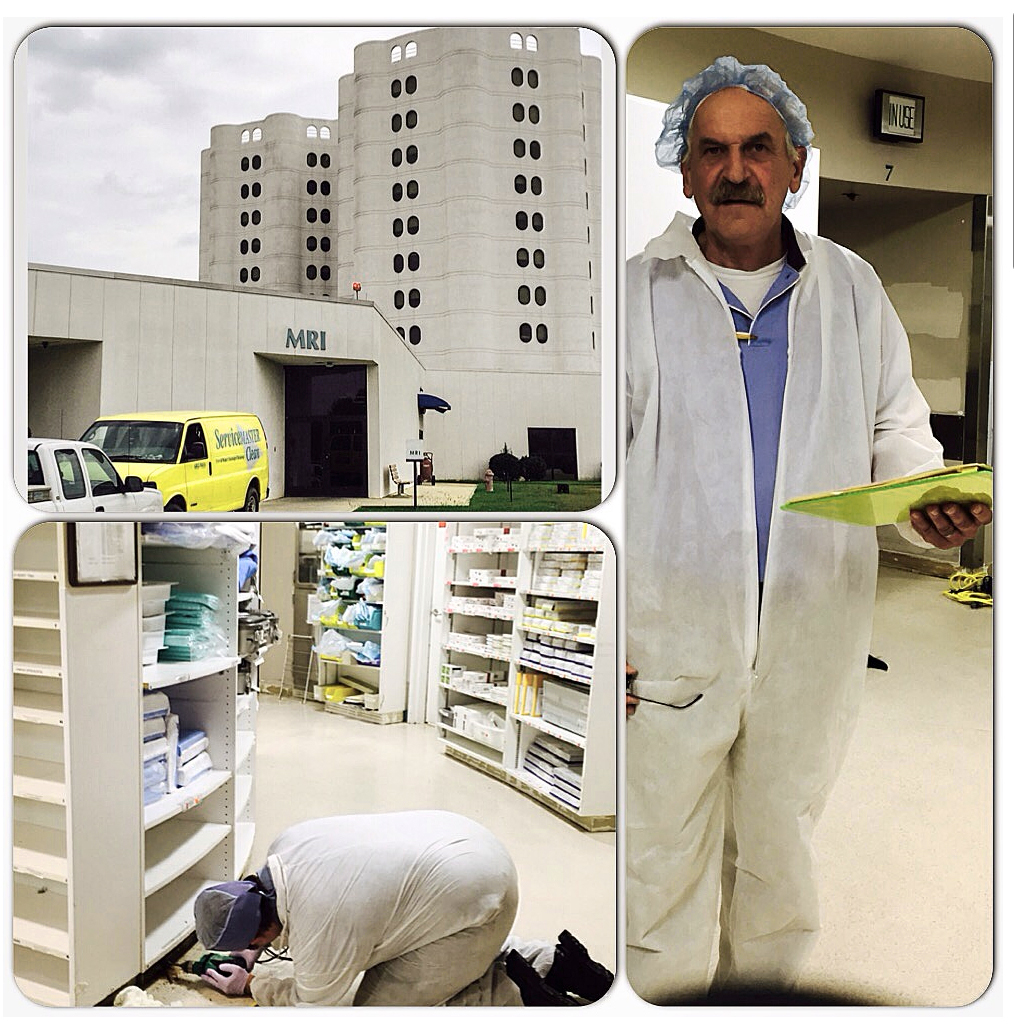 ServiceMaster Advanced Cleaning is part of the largest ServiceMaster group of companies specifically performing water damage and mitigation services in the Mobile and Baldwin County area. ServiceMaster Advanced Cleaning, The Master of Disaster, has been in operation in the Mobile area for over 30 years and has handled some of largest water damage and fire damage cleanup jobs in the Mobile area. From tornado cleanup jobs during the tornadoes of Christmas 2012 in Mobile, and in Hattiesburg, MS in 2013; to hurricane cleanup jobs in Hurricanes Ivan, Katrina, and every Spring rain and flood event to happen in the area in the last quarter century, ServiceMaster Advanced has been there. We didn't just begin our mitigation company last year, we have been here all along and have steadily grown with the community and helped the parent company innovate and improve the brand. If you find yourself in need of mitigation services for your home or business, trust the true professionals, the company that the commercial industry turns to time and again, The Master of Disaster, ServiceMaster Advanced Cleaning & Restoration (251) 653-9333 / (251) 928-1028.
We are on virtually every insurance program offered in the Mobile and Baldwin County area. Insurance programs are pre-designated, pre-approved contractor affiliations which means that often times the insurance company will send us out directly to help their clients in the event of a loss. Some of these affiliations include Farmers, State Farm, USAA, Allstate, Nationwide, GeoVera and a number of commercial insurance programs.
The insurance companies trust us and we hope you will too. At one time or another, over nearly 30 years, we have worked with virtually every insurance company that has ever written a policy here. In fact, many of them recommend us because we have been pre-qualified to work for them, meaning we are on their mitigation "program". This means that we have met their standards with regard to insurance, training, procedures etc. and that they are comfortable dispatching a claim to us, if the homeowner agrees. This is the important stipulation. The homeowner or business owner must agree and contract directly with us. ServiceMaster Advanced is one of a small handful of companies locally that are approved as such. We appreciate the business that the insurance programs send to us; however out of the few that are approved as such, we want to stand alone as the best. We want to earn your business and be deserving of your trust, not only because the insurance company recommended us, but because our reputation and policies are such that you would have hired us anyway.
Below is some information on our two Alabama companies:
ServiceMaster Advanced Cleaning & Restoration - more than a mitigation company.
ServiceMaster Services - more than a janitorial company.
Our two companies are market leaders in both mitigation and janitorial. The combined forces of these two entities bring more cleaning solutions, mitigation capabilities, and building problem solving to the table, than any single entity in the Mobile, Baldwin County or Coastal Mississippi area. Period.
First and foremost, we have three ideally located offices to serve the entire area from Perdido Key & Orange Beach, to Gulfport and Pascagoula, Mississippi. We can be anywhere in the area within 45 minutes tops.
Our two companies have been serving Mobile and Baldwin Counties for over 30 years, and between these two companies we offer:
1. Water Damage Restoration, Fire Damage Restoration
2. Mold Remediation, Mold Assessment & Testing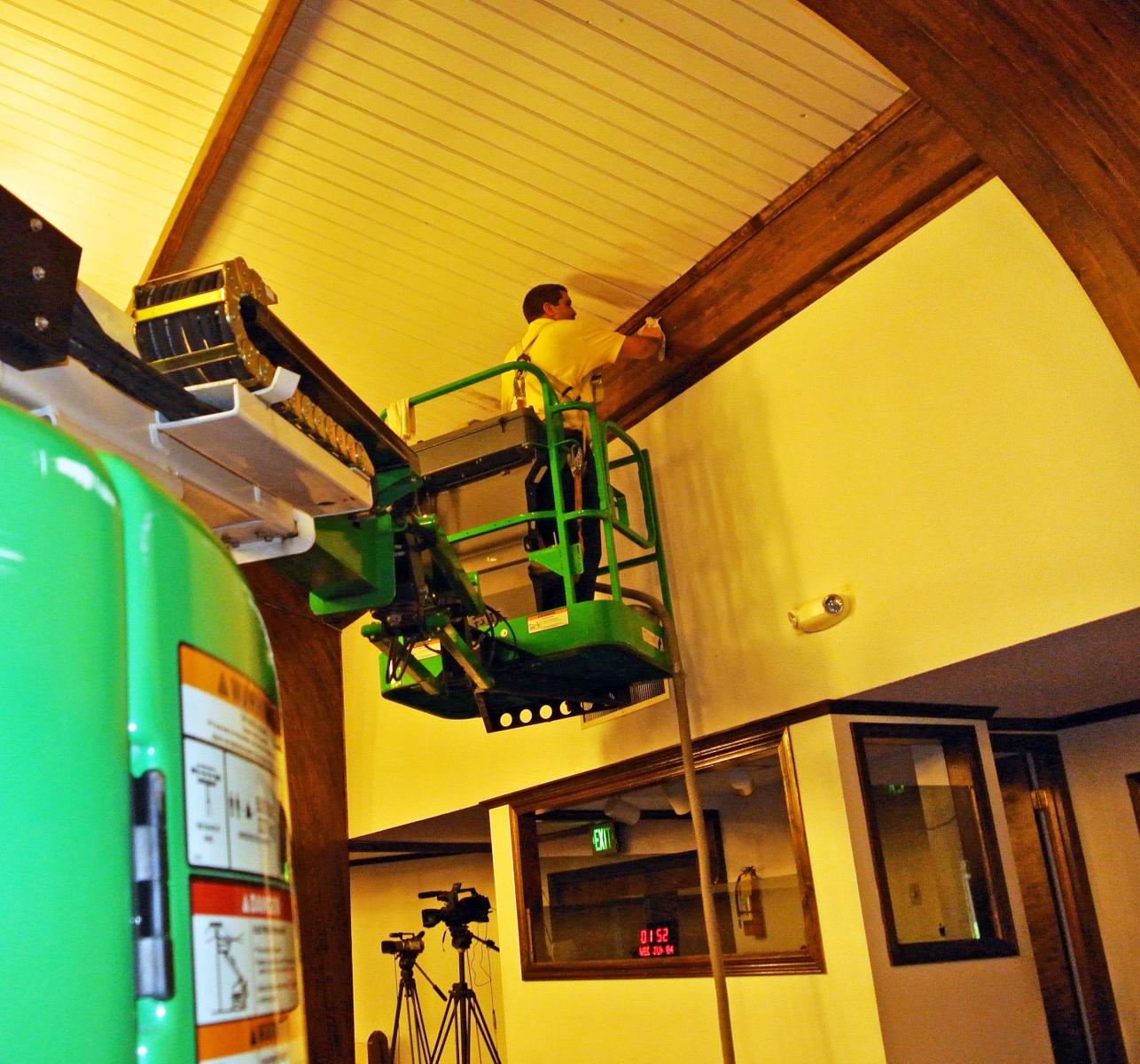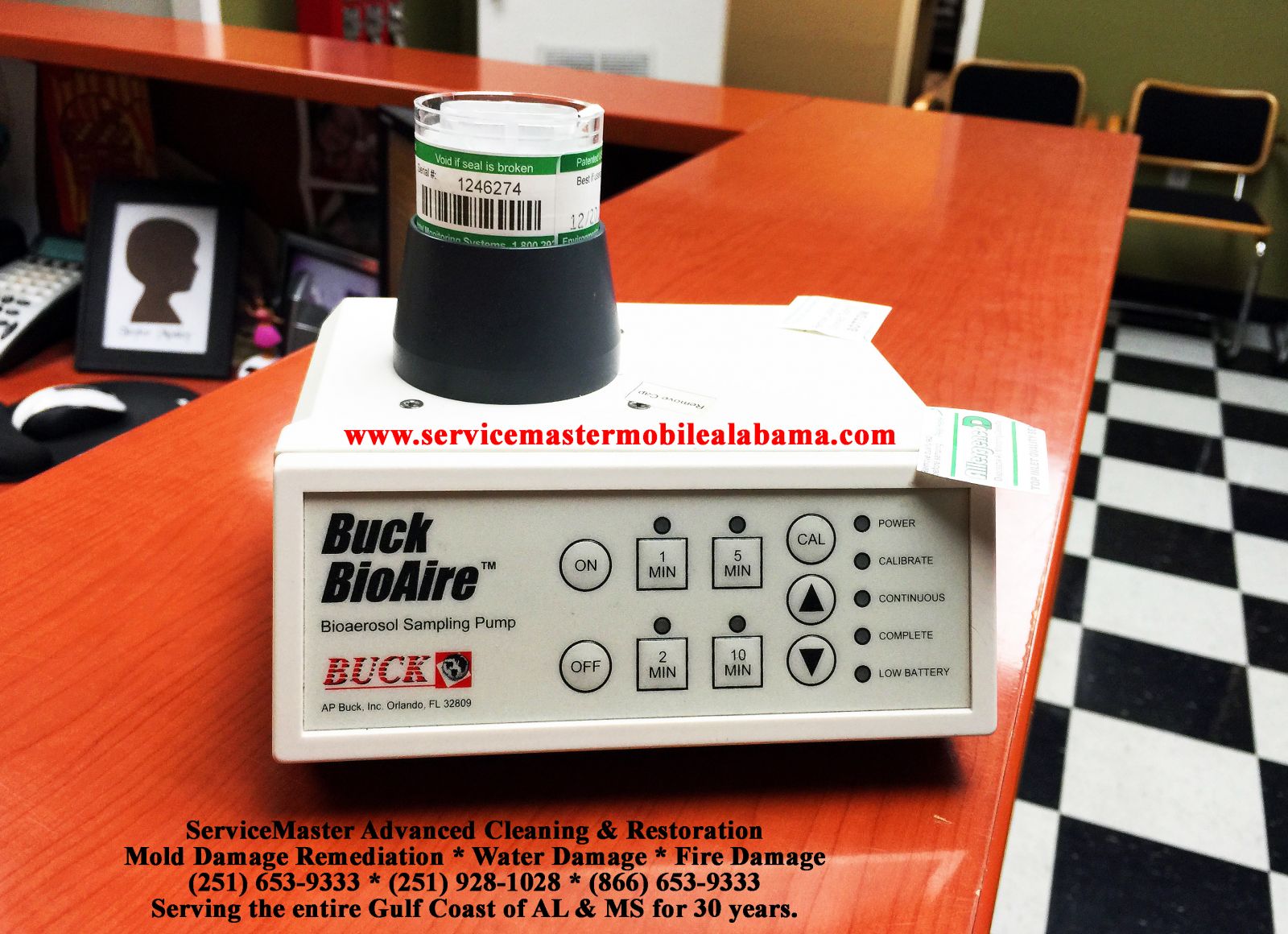 3. Commercial & Industrial Janitorial Services - proven ability to handle janitorial accounts in excess of 500,000 square feet
4. Forensic Cleanup Services
5. Carpet Cleaning (Few, if any, janitorial services can offer truck-mounted carpet cleaning)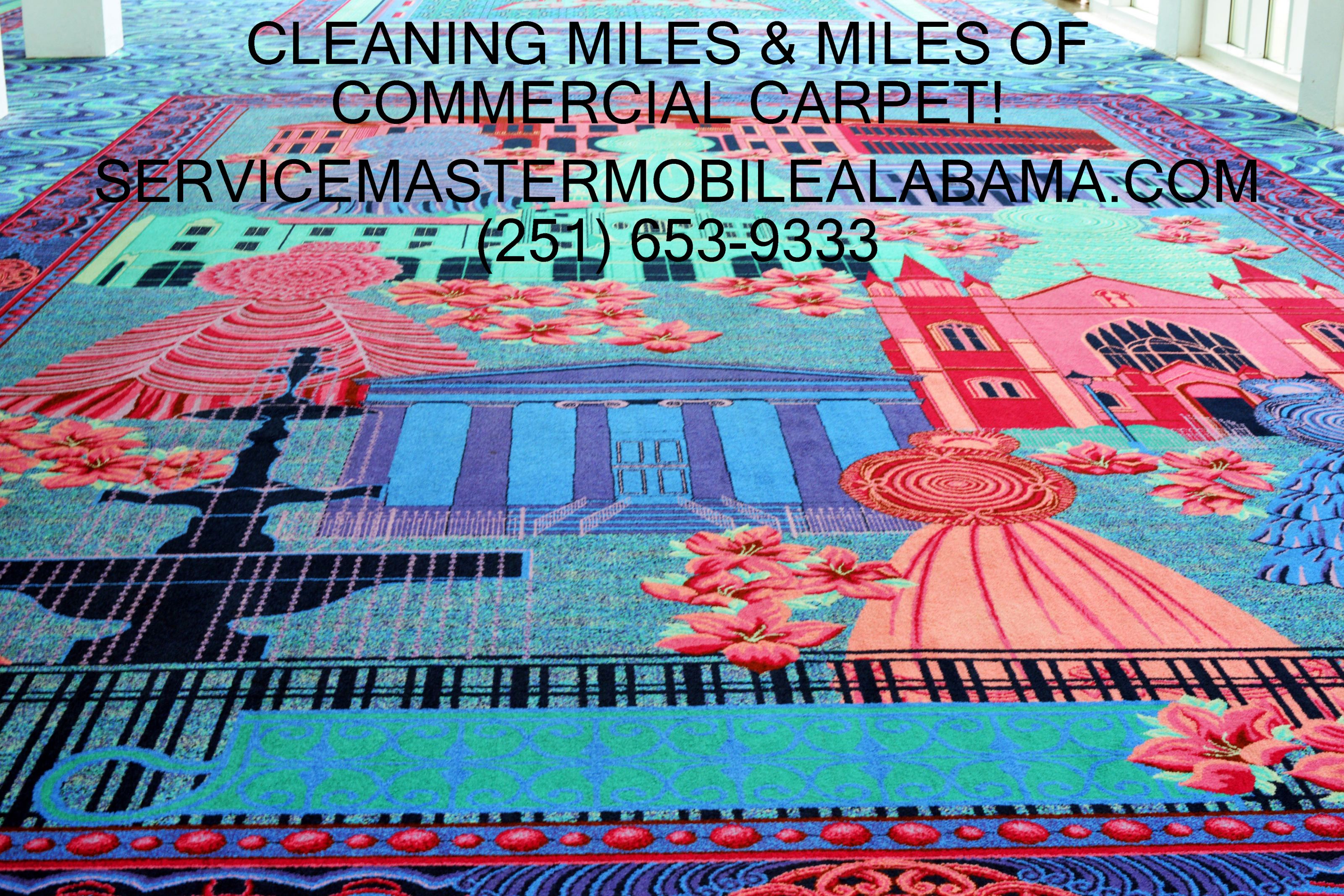 6. Hard Surface Floor Stripping, Waxing & Maintenance (Before & After Below)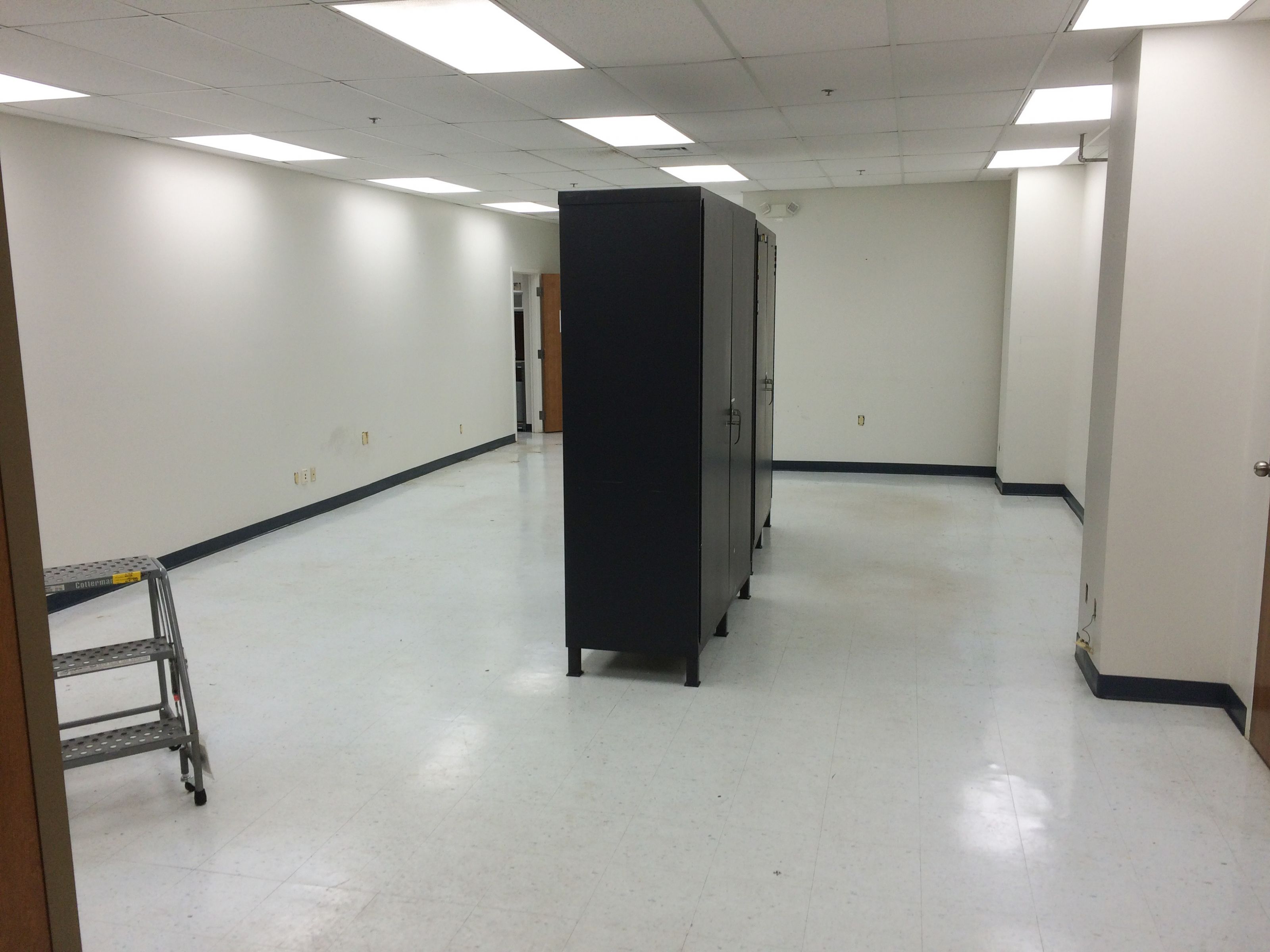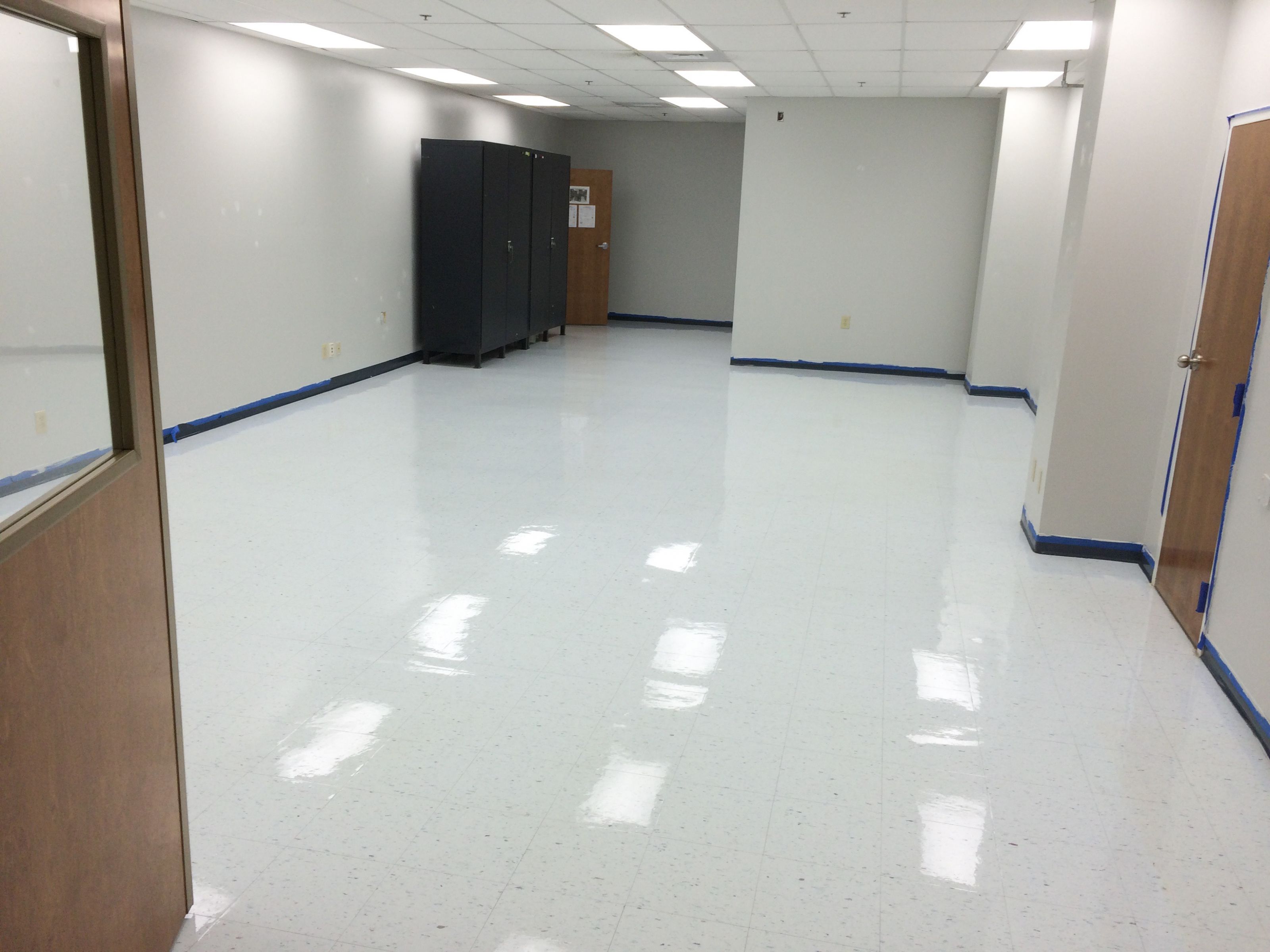 7. Grout Cleaning - with a truck mounted steam attachment that ensures excellent results
8. Window Cleaning
9. Post-Construction Cleaning - both commercial & residential
10. Temporary Labor Staffing - yes we provide temps to our many commercial & industrial clients on a regular basis
11. Pressure Washing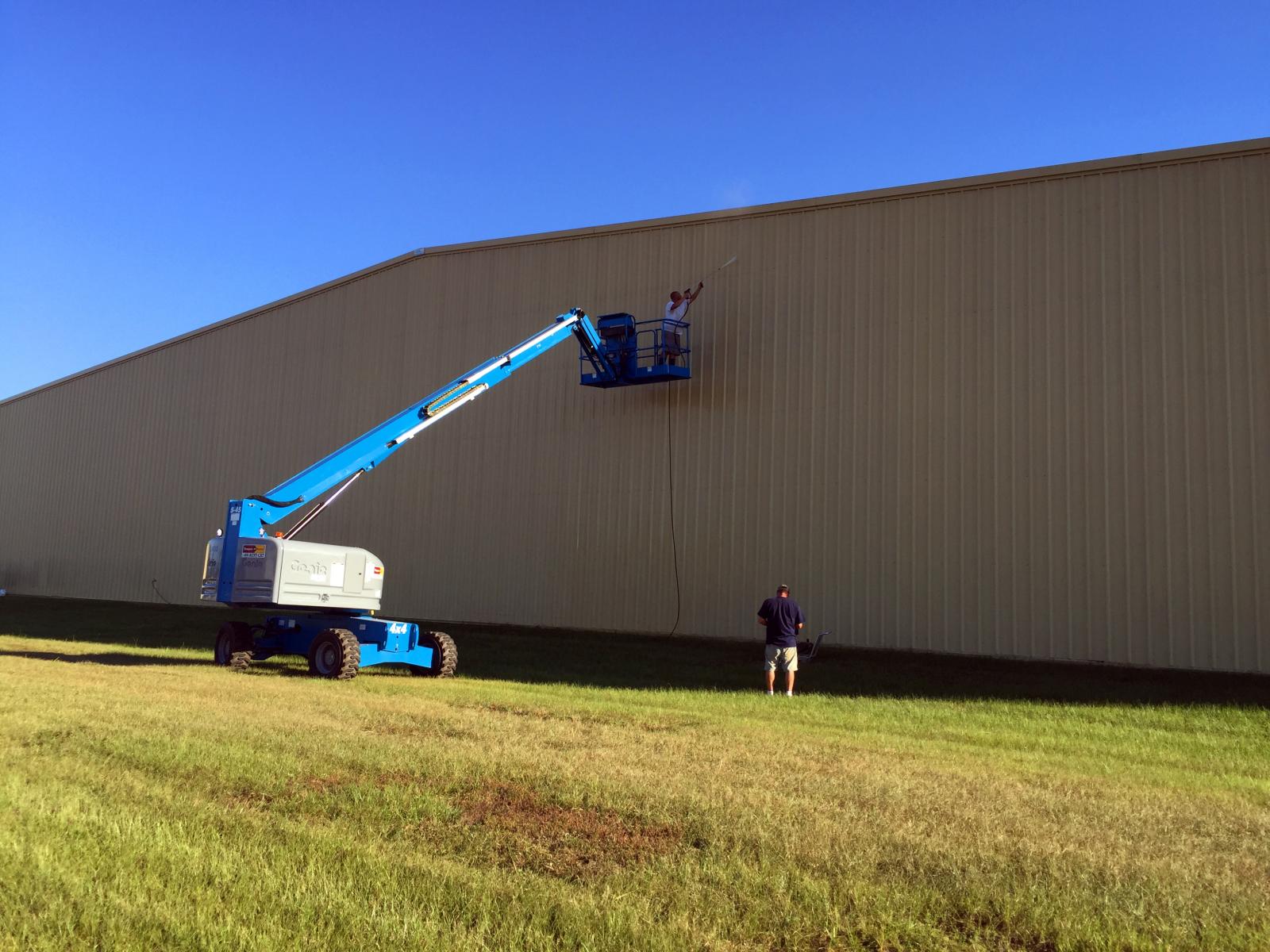 12. Smoke & Odor Cleanup - we eliminate the really tough residential & commercial problems
13. Building Leak & Water Intrusion Detection
14. Paper Product & Expendable Sourcing - from paper towels & toilet paper to can liners & cleaning supplies
15. Specialty Cleaning - from vent hoods in restaurants, to ships, jets, luxury yachts and RVs
16. Duct Cleaning - in conjunction with mold remediation, fire restoration or as a stand alone service.
17. Large Scale Drying - Proven abiltity to handle large loss water damage restoration such as hotels, large office buildings & medical complexes.
18. Medical Office Building & Clean Room Cleaning - extensive training & knowledge of the specific cleaning requirements of medical environments
19. Upholstery & Rug Cleaning - we often clean hundreds of office chairs at once!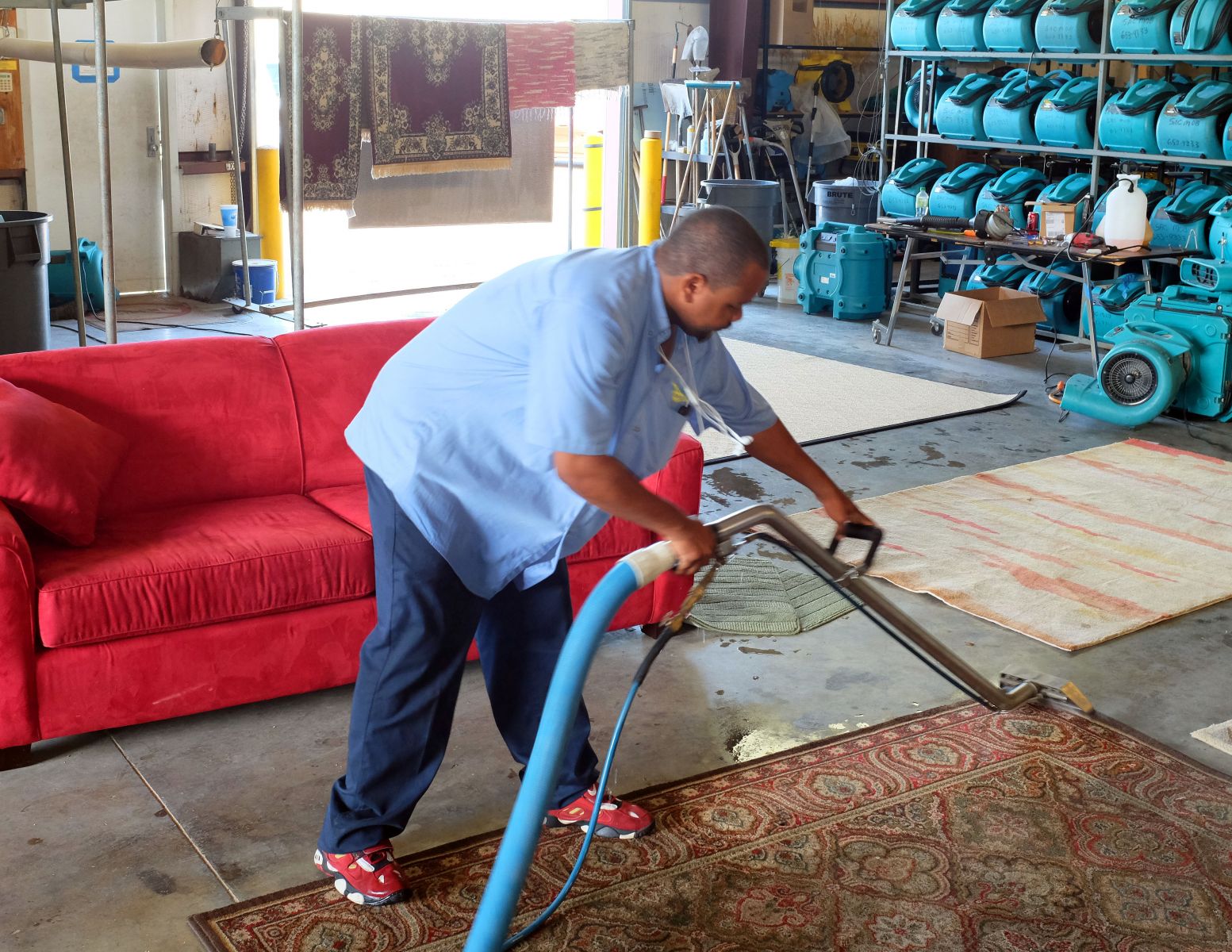 20. Detail Fire Contents Cleaning, Pack Out & Storage - in conjunction with a fire or water restoration project or as a stand alone service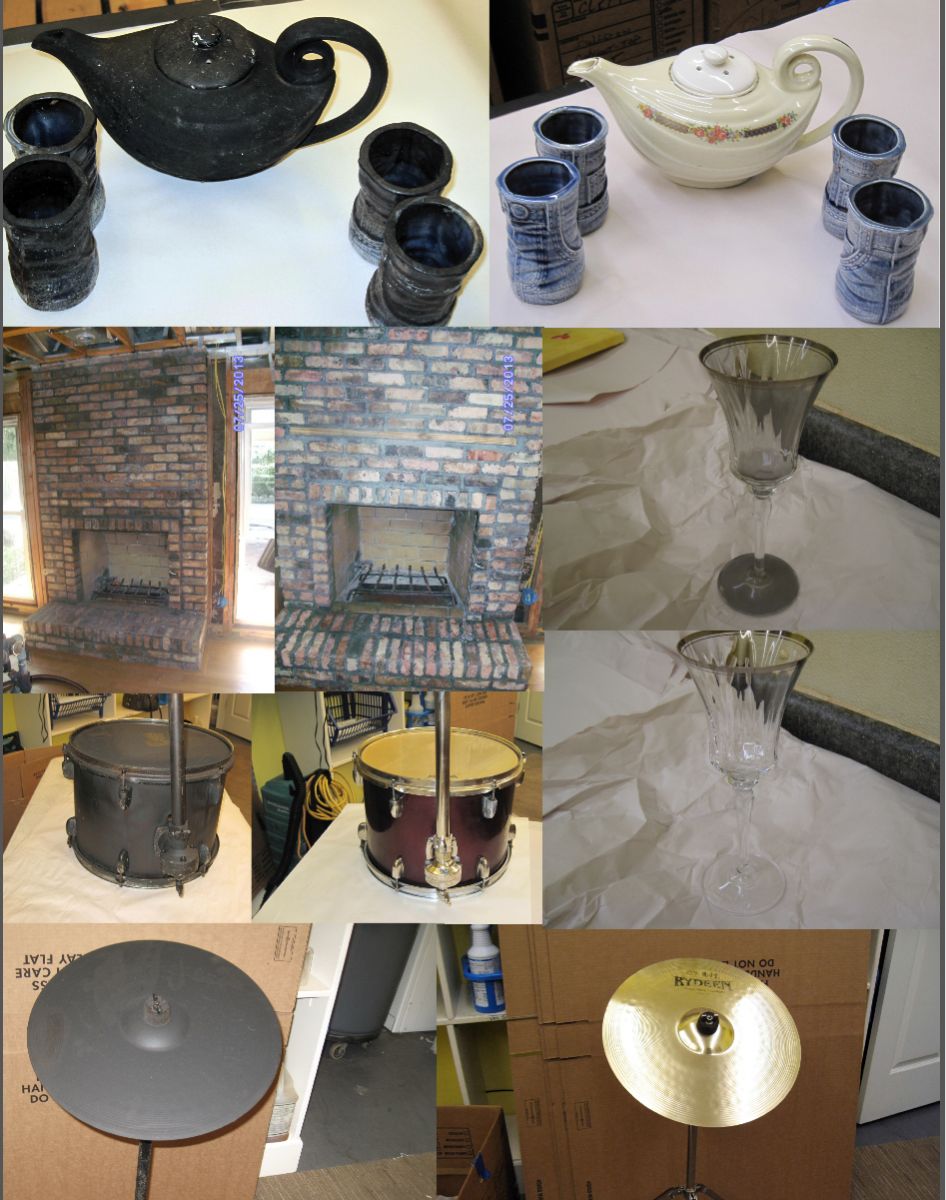 21. Debris Removal - if it is under a roof, we can find a way to remove it
22. Interior Demolition Services - usually in conjunction with a water or fire restoration project
23. Turn-key Shopping Center & Office Space Turnaround - we remove the debris and trash left by the former tenant, and we clean the space to be ready for lease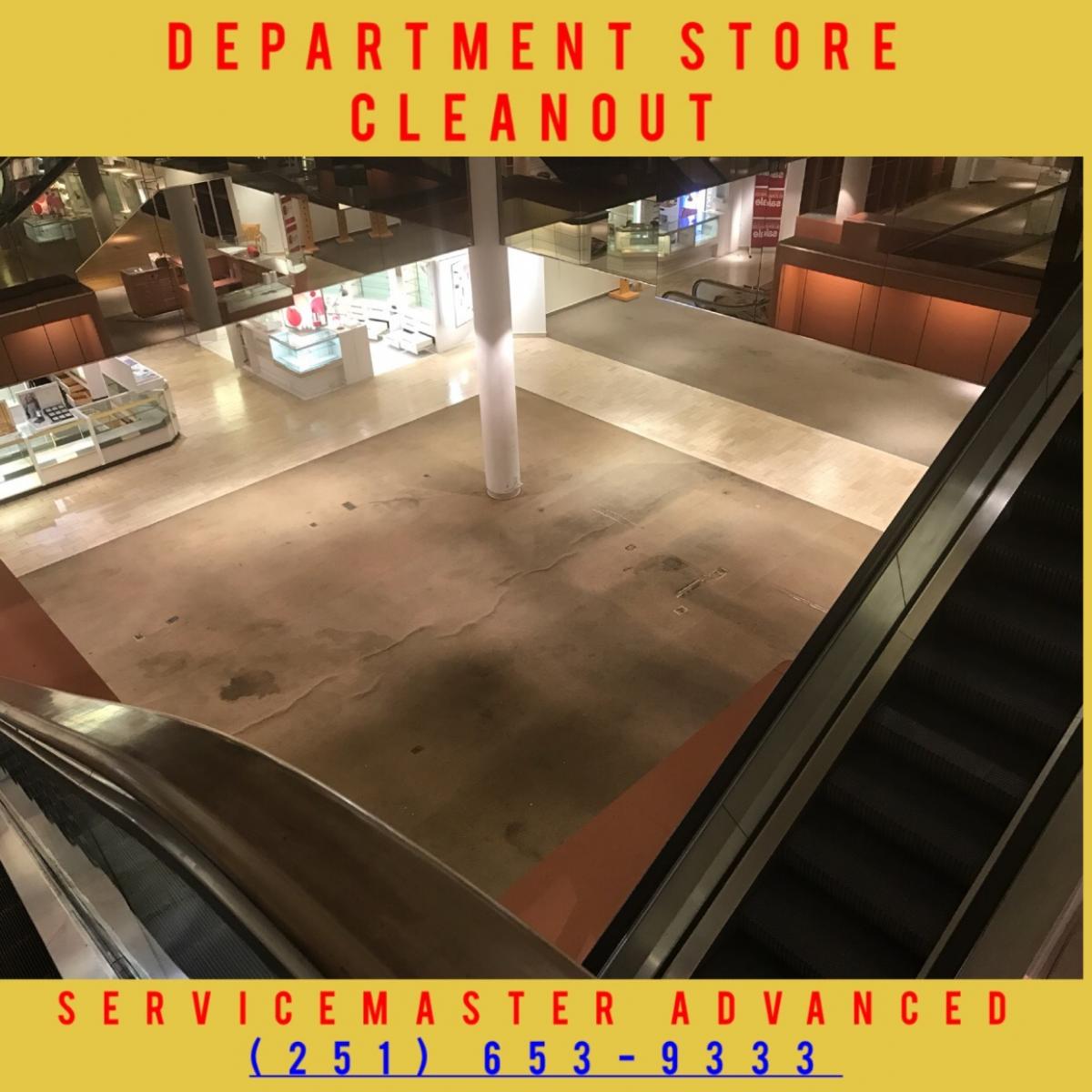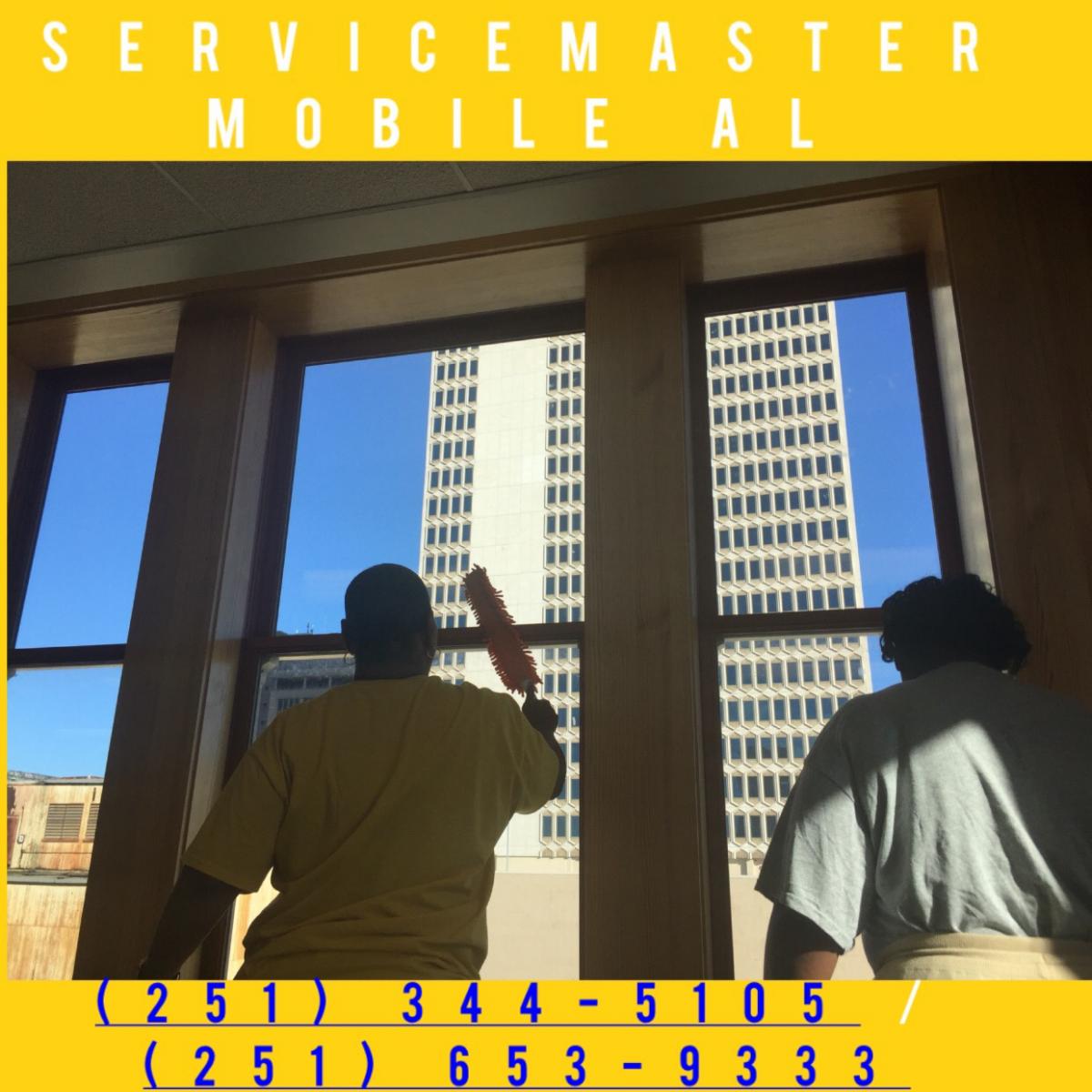 24 Large Hard Surface Floor Preparation - we have the large automated equipment to prepare large hard surface floor areas for occupancy after construction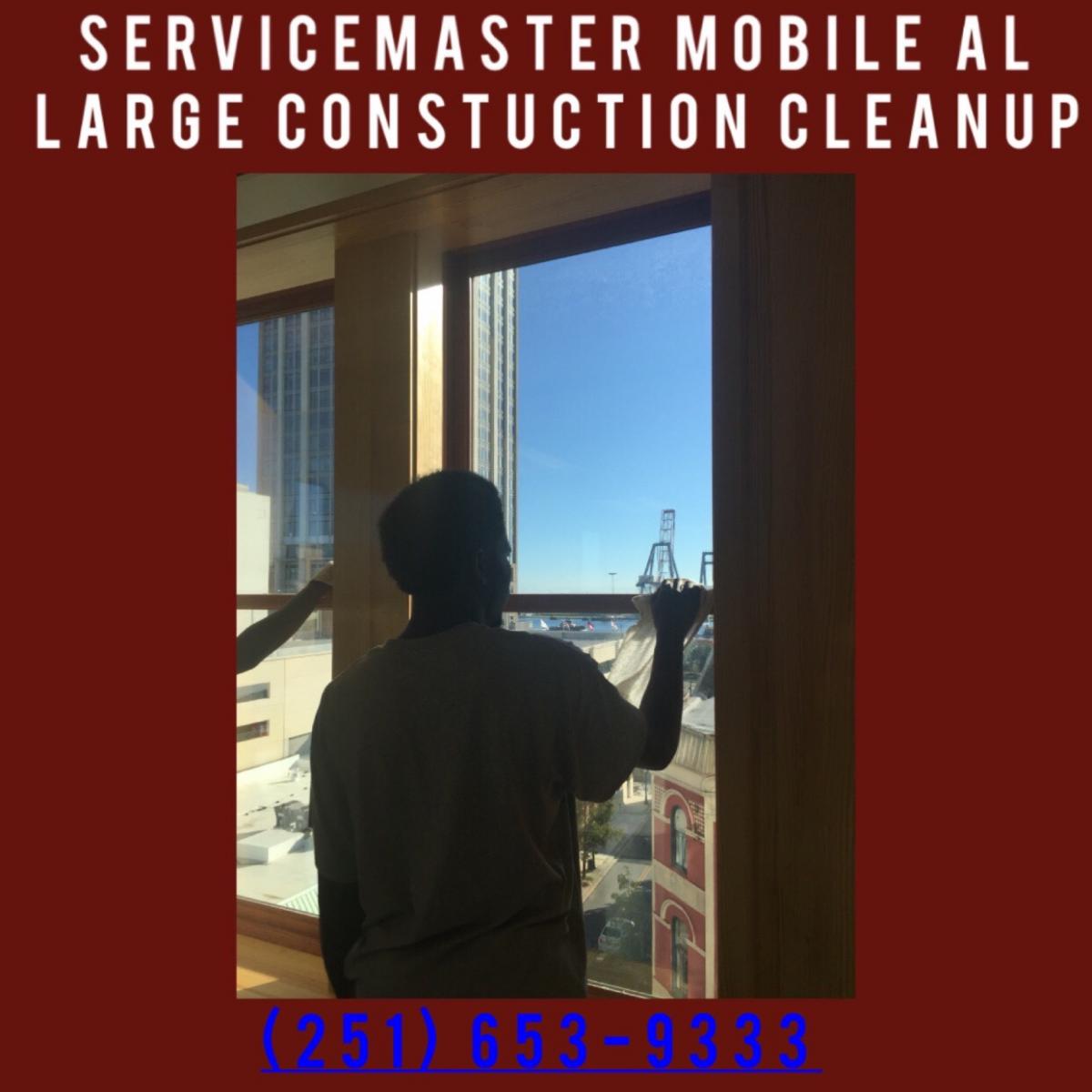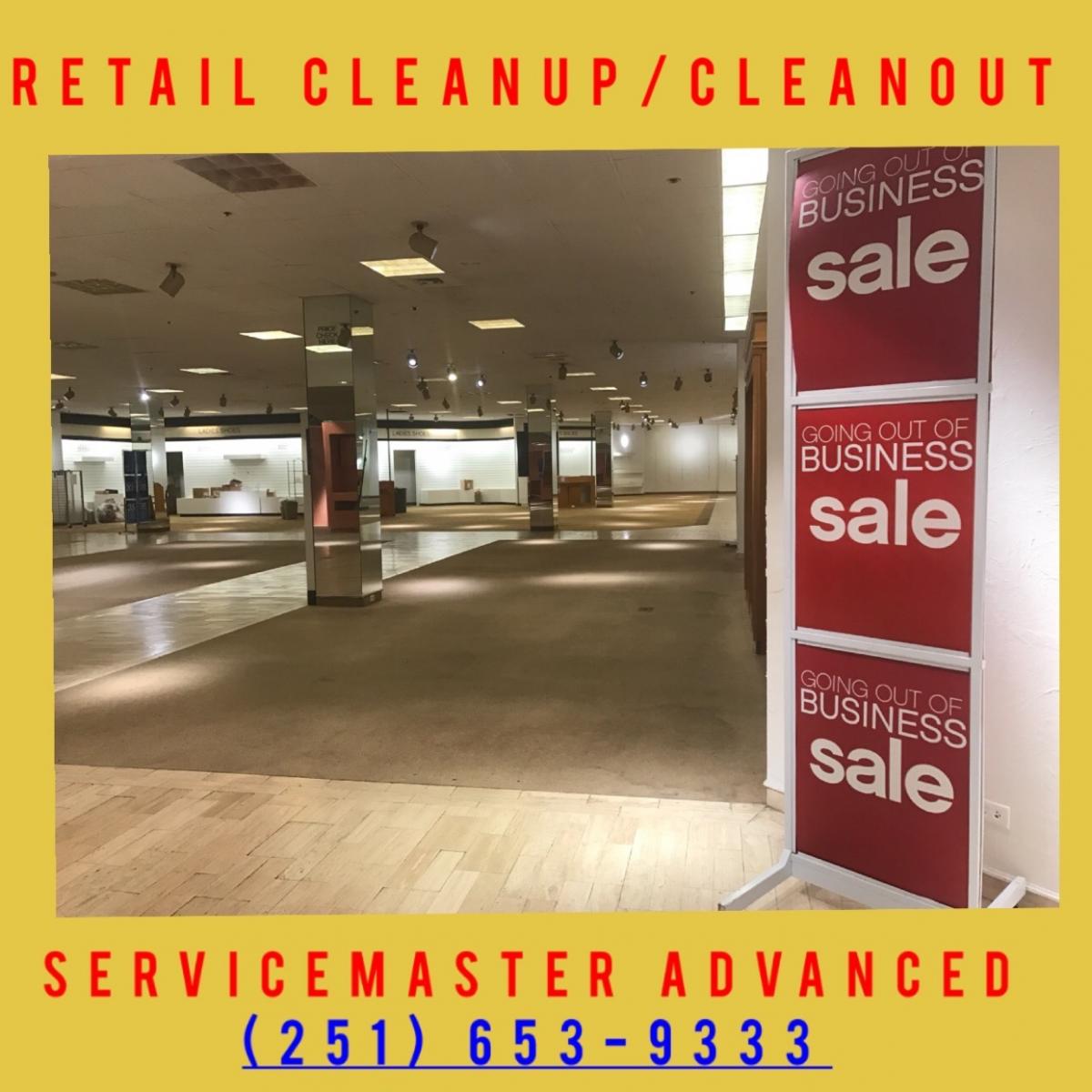 25. Construction Rebuild - after a fire or water loss, there are a number of ways we can assist, here is an overview: http://www.servicemastermobilealabama.com/ServiceMaster-Construction-Mobile-AL-1.html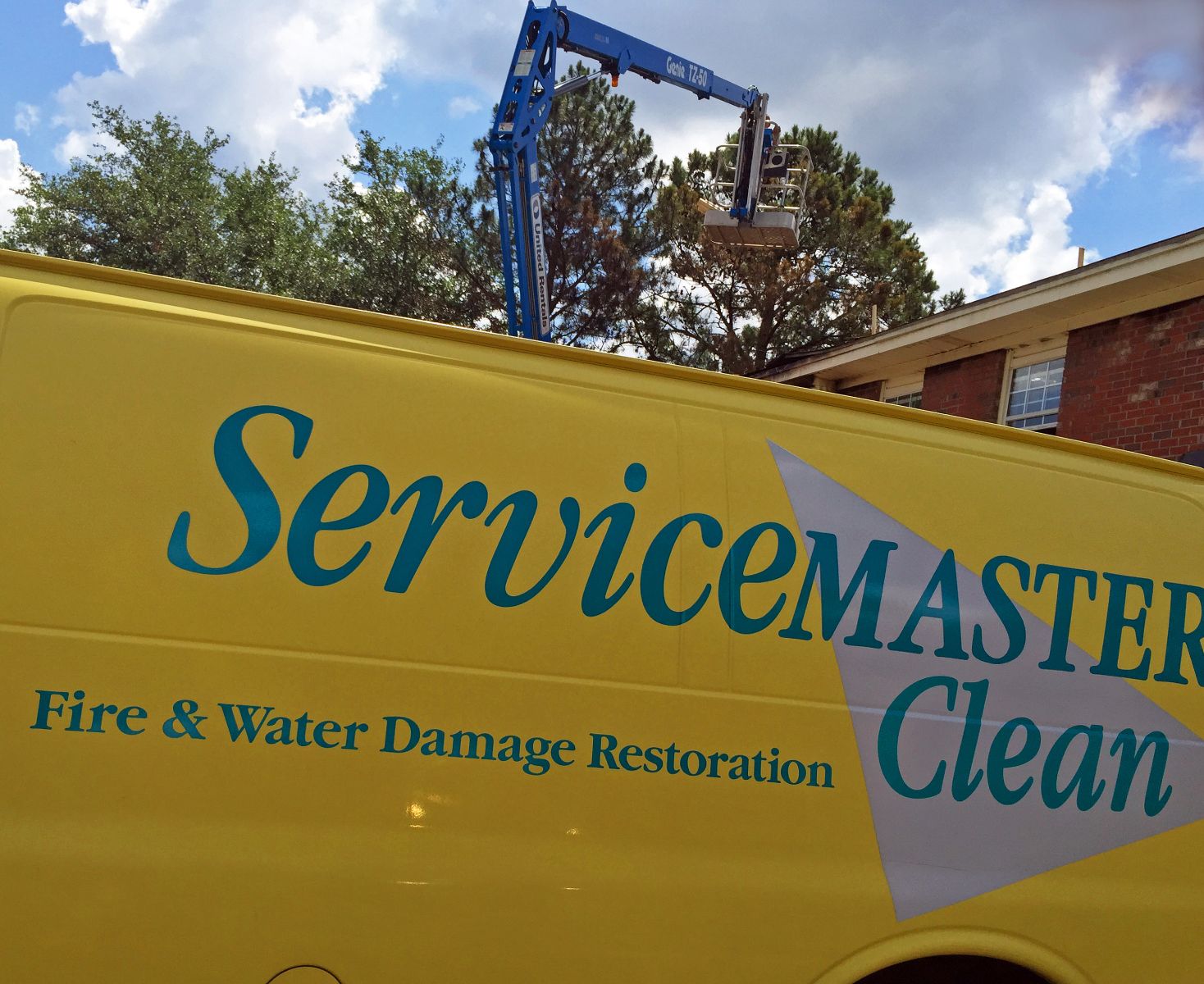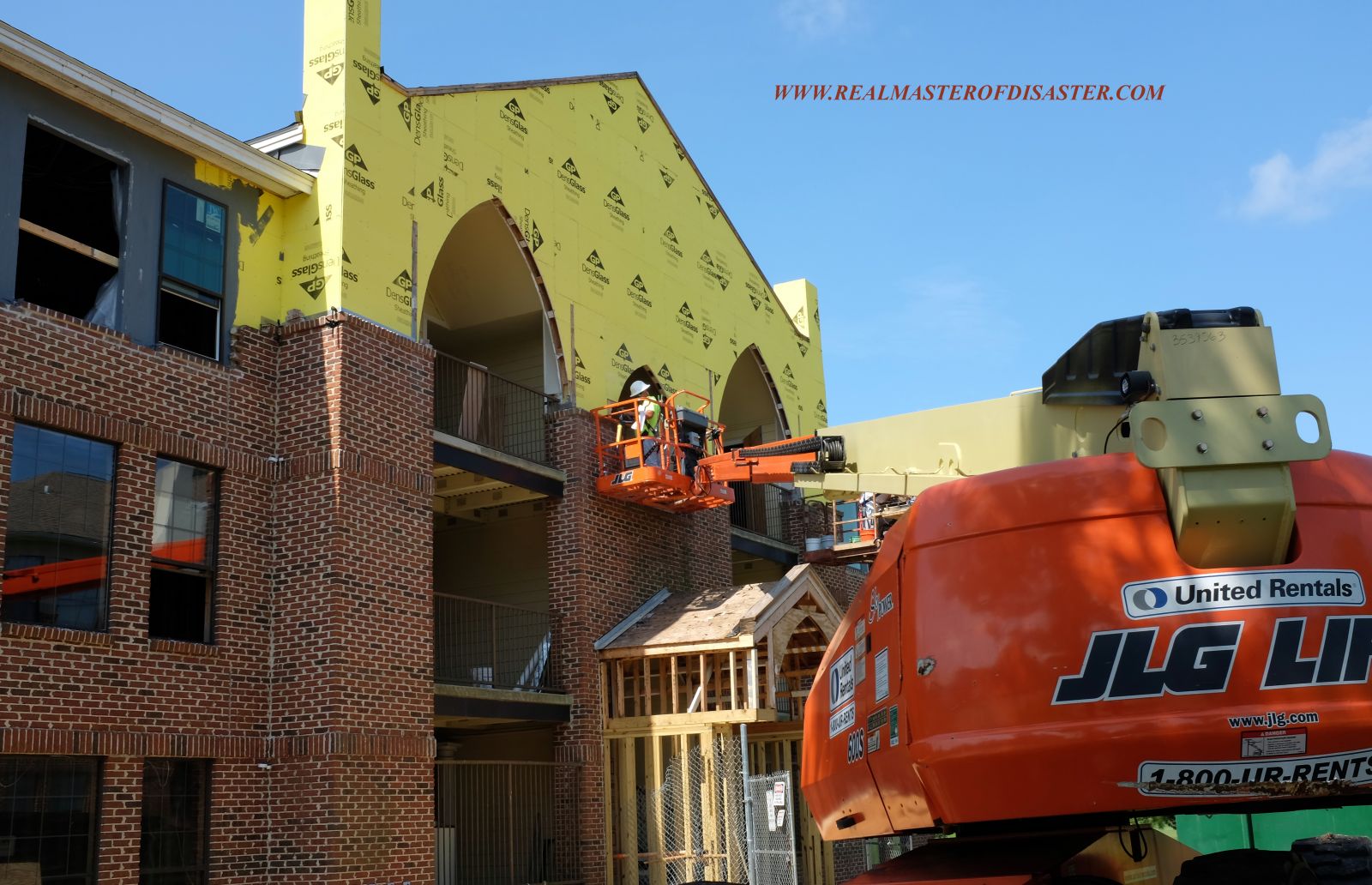 We handle some of Mobile's most well know entities. In janitorial, we specialize in Medical, Industrial and Offices. We clean schools, ships and airplanes as well! We have one of the largest staffs of cleaning personnel anywhere, and we use the most modern of equipment and procedures. We are locally owned and unlike so many of the postings on the internet, we actually live and work here in the Mobile area. We are not a fire and water damage restoration company, or janitorial company that has set up a virtual presence on the internet, hoping to subcontract to another outfit. We are real. We are here. We go to church and school here. We pay taxes here and we are part of the volunteer community here in Mobile. We enjoy an excellent reputation and we care about your facility. Our prices are fair and our service is excellent and consistent. We do not underbid in the effort to get our foot in the door and then raise our prices. We do not believe in poor service and then come in once a month to raise the cleaning standard; conversely we believe in keeping your facility in first-class condition ALL of the time! Call us today for a quote. No building is too small, and none certainly is too large. (251) 344-5105. For fire and water mitigation, call us at (251) 653-9333 in Mobile or (251) 928-1028 in Baldwin County.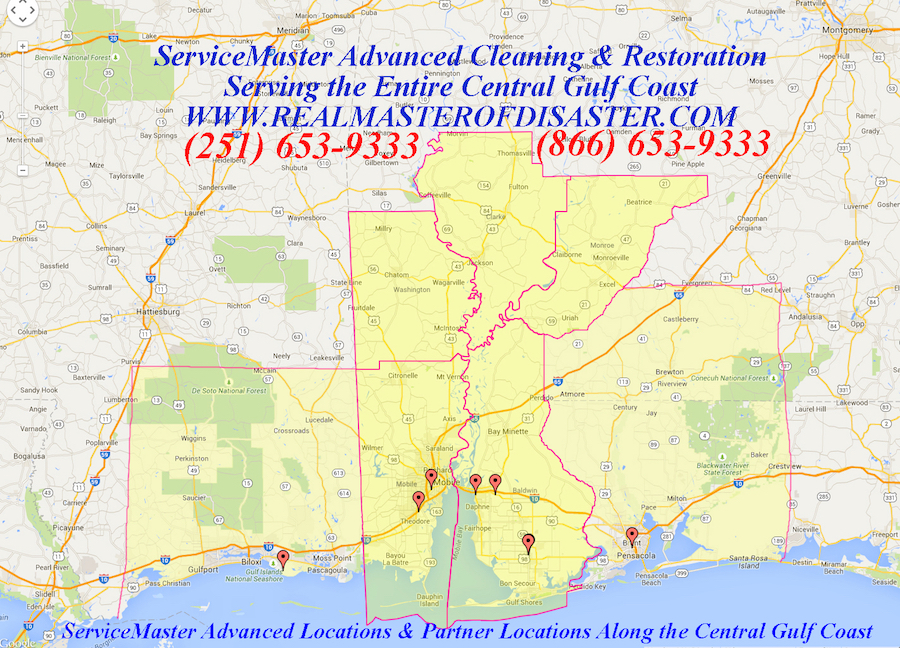 Remember that YOU AND YOU ALONE, decide who works in your home or business. YOU decide who handles your most precious of possessions! Tell your insurance provider that you want SERVICEMASTER ADVANCED or call us directly. Make sure that there is no confusion. There are other mitigation companies, and even others with similar sounding names. We are ServiceMaster Advanced, The Master of Disaster. "WE WOULD BE HONORED TO SERVE YOU." (251) 653-9333, (251) 928-1028 or (251) 943-2230.