Is there anything that we do not clean?
(251) 653-9333 is the number for ServiceMaster ADVANCED, the fire damage, water damage restoration, and mold damage remediation specialists. We also do a lot of carpet cleaning! We have been in the business for over thirty years. and we have gotten pretty good at it! Please see our web site at http://www.servicemastermobilealabama.com for a complete list of our services.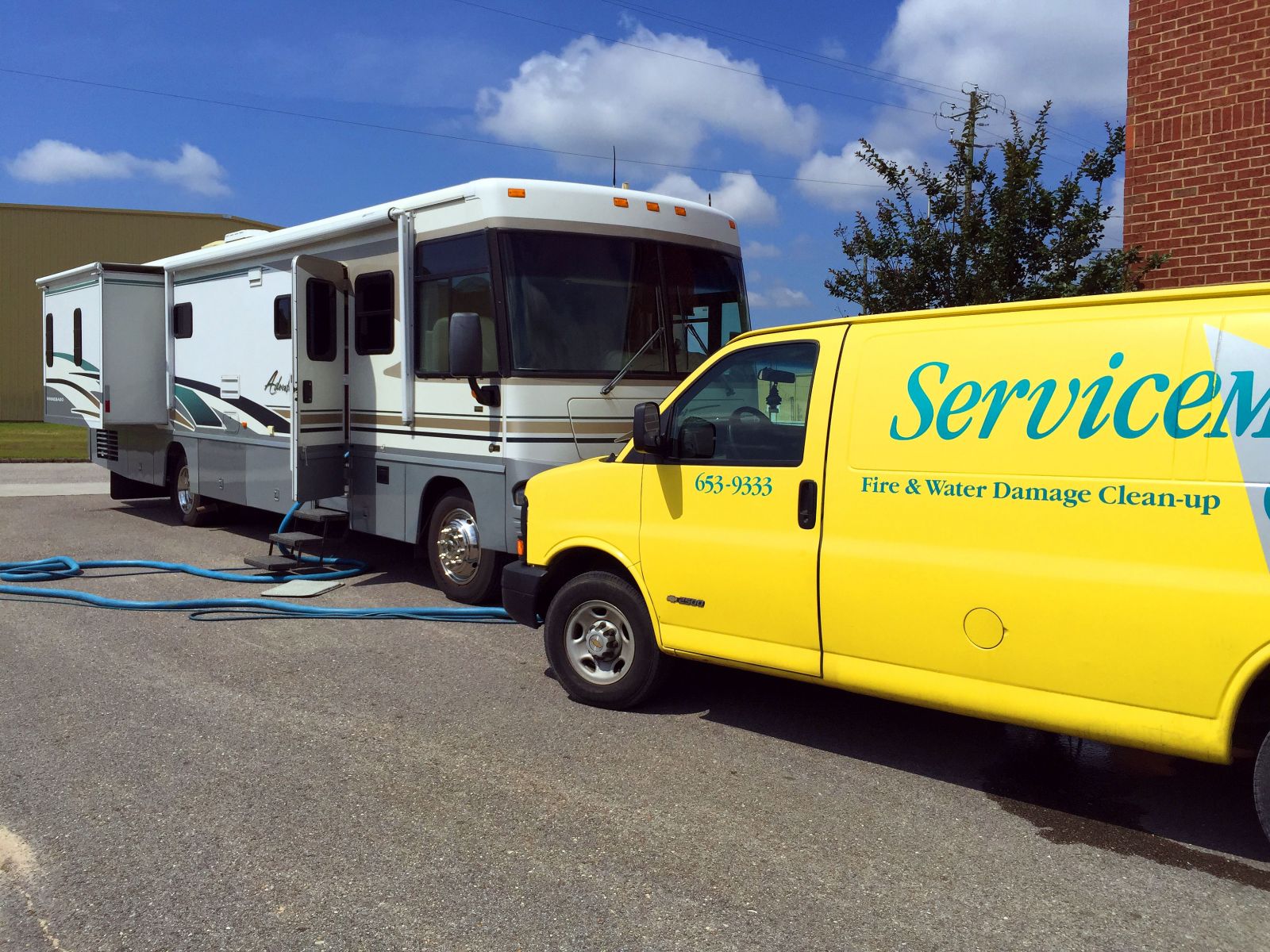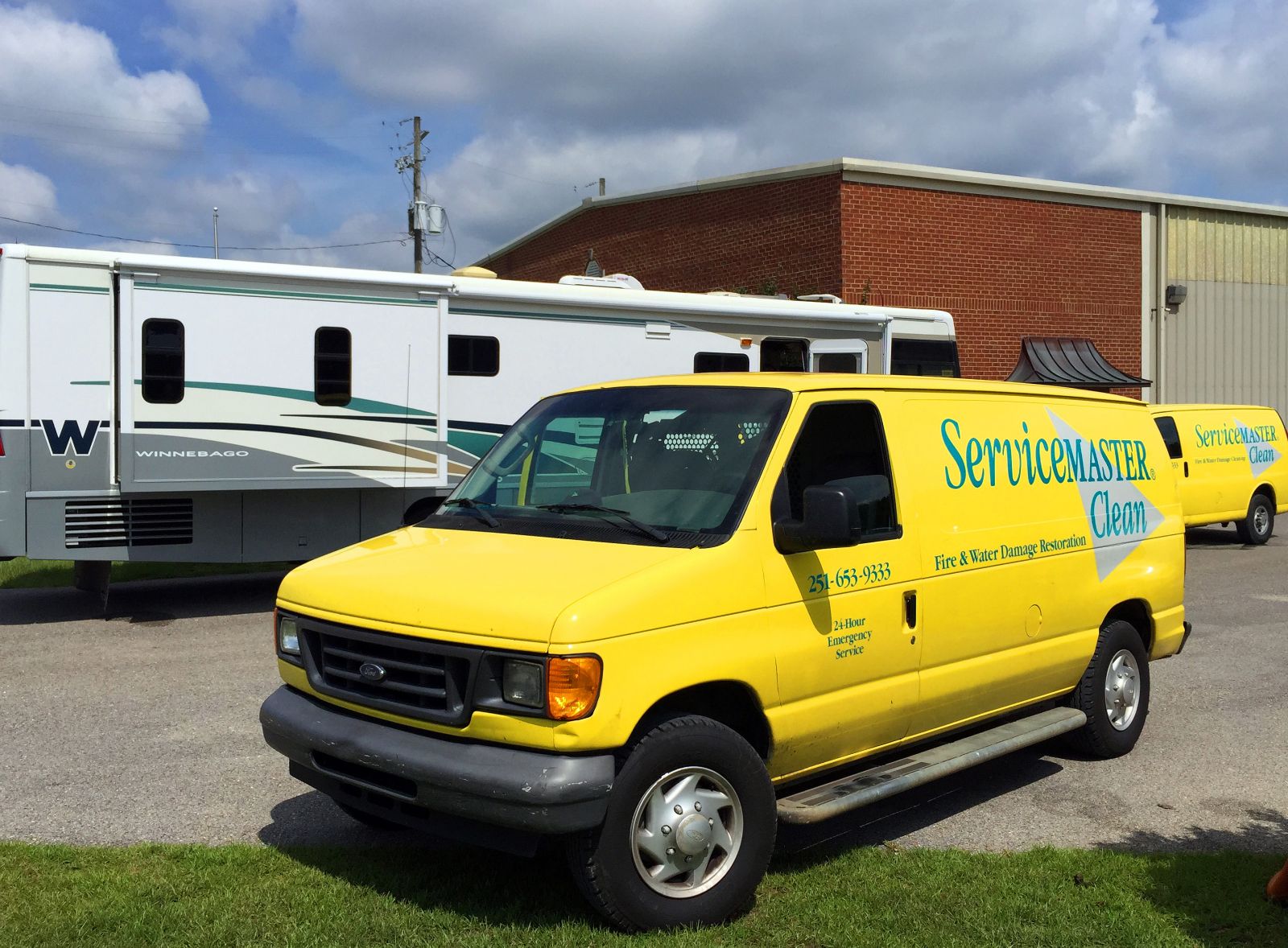 Remember that YOU AND YOU ALONE, decide who works in your home or business (or in this case RV). YOU decide who handles your most precious of possessions! Tell your insurance provider that you want SERVICEMASTER ADVANCED or call us directly. Make sure that there is no confusion. There are other mitigation companies, and even others with similar sounding names. We are ServiceMaster Advanced, The Master of Disaster. "WE WOULD BE HONORED TO SERVE YOU." (251) 653-9333 or (251) 928-1028.