ServiceMaster Advanced Cleaning & Restoration has been serving the Mobile Delta and Gulf Coast including Baldwin County, Alabama and the Mississippi Gulf Coast for over thirty years. We have several offices here. We have a complete staff of TRAINED workers. We live here. We work here. We are not a start-up company. Over the years, we have seen so many people get ripped off by out-of-town, fly-by-night, new, independent operators, that every now and then we have published some cautionary tales. we also can give you a list of questions to ask a provider.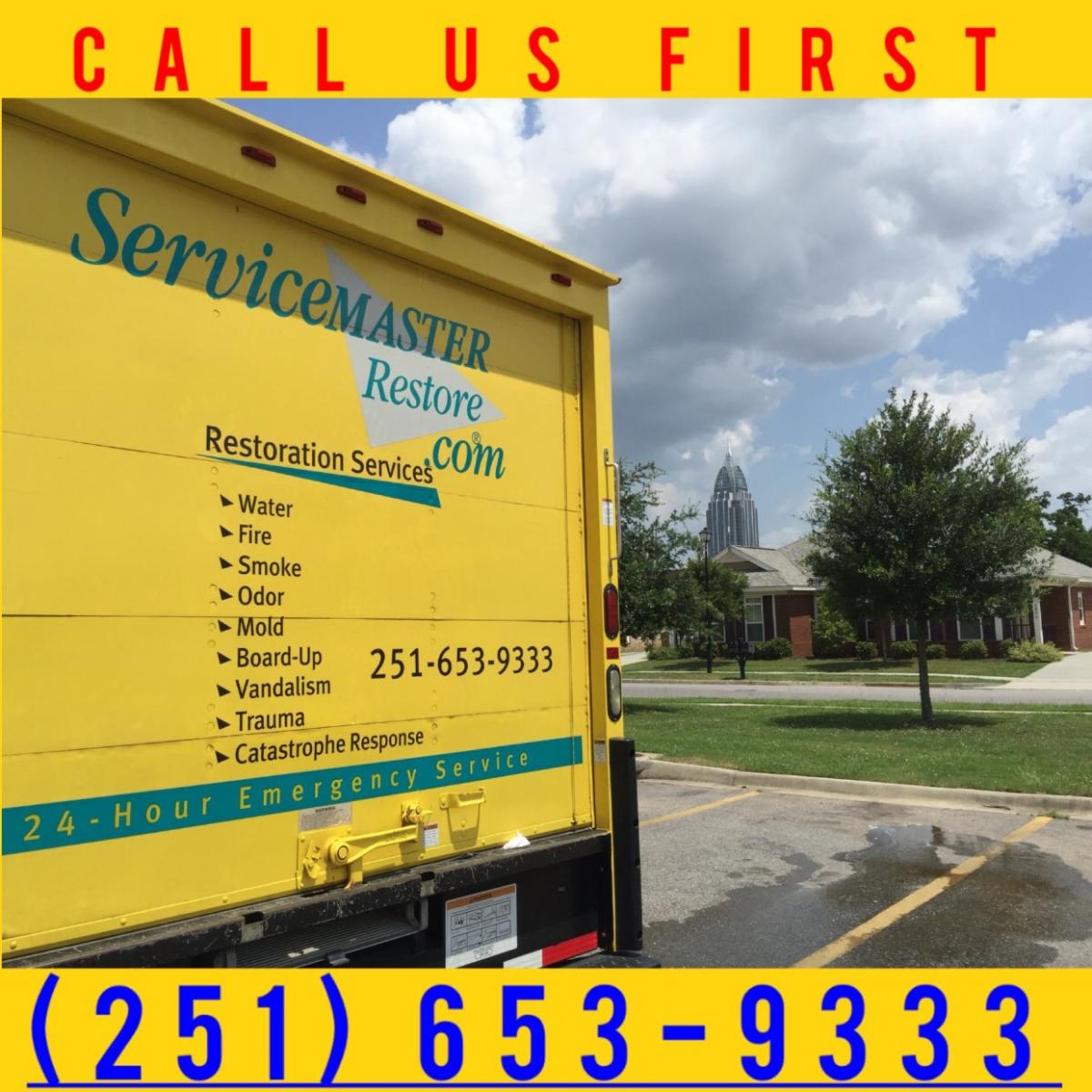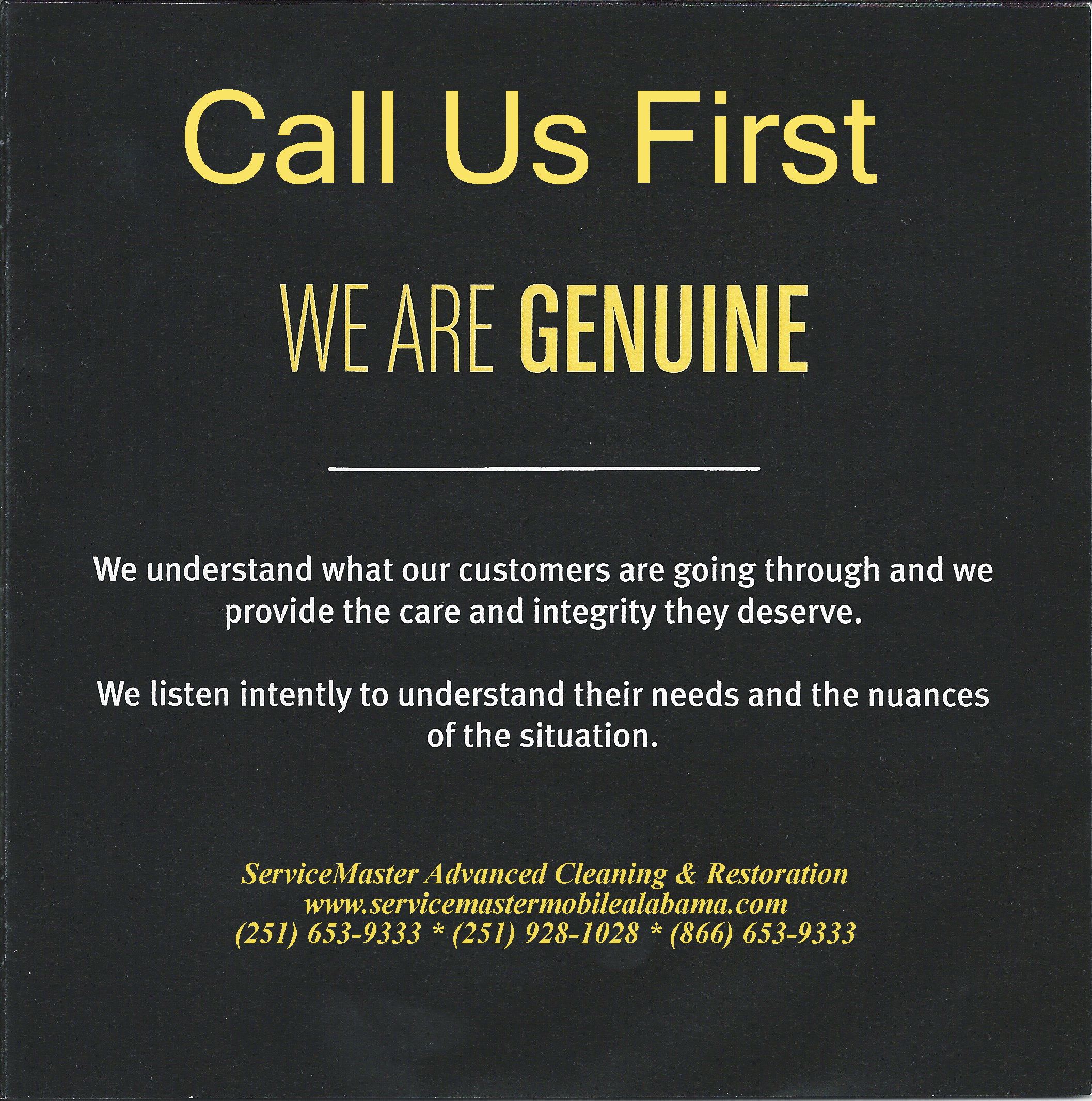 Do you really want your insurance company to "suggest" a contractor to help you with water damage restoration, fire cleanup, mold remediation or rebuild? Whose interest is this contractor really protecting? While some suggested contractors are very good providers; others barely meet the minimum in terms of standards, ability and capacity. Here are some of the issues that can (and do) happen in our industry right here in the Mobile and Baldwin County area:
1. A local hotel operator told us of a crew that showed up with all temporary workers to dry his facility. They called the company in the middle of the night and it took them three hours to respond. When they got there, they showed up with TEMPS (three women who could barely life the equipment, the job was unorganized, disrupted his guests and he said the work was "sub par".
2. A local mitigation company utilized a desiccant dehumidifier without using air movers (apparently he didn't know proper drying techniques), and let it run for 12 days! The small commercial job could have been done in 4 days tops. He rented the equipment and was determined to recover his daily rental costs, and over-billed the customer by approximately $20,000.
3. During the Spring floods of 2014, one of our competitors consistently quoted one and a half times, what we would charge. We were called many times by customers in shock and asked to quote. Bear in mind that many of these flood events were non-insured losses, meaning that this company was trying to take advantage of people in need by gouging them.
4. During the Spring floods of 2014, one of our competitors over-charged for work on a commercial building. This was clear by the fact that their estimate did not include and allow for, the reduction in equipment charges as areas dried over the five-day period. In other words, the drying equipment charged for on the last day, was exactly the same as the initial equipment used initially. This is one of the first things an insurance company looks for. Apparently there was no monitoring (checking) the jobs during the process.
5. An inexperienced contractor tore out a client's mold affected bathroom without erecting proper containment. He spread mold spores and contamination throughout the customer's home.
6. A small non-certified company was attempting to dry a laminate floor the had been throughly immersed in water. While real hardwood floors can often be saved via rescue mats, laminate floors are ruined and must be removed if they are completely affected. The company in question charged for the attempted drying service, although the floors were ultimately removed.
7. The same small company above, ignorant of IICRC standards, continuously overloads homes with more than the requisite number of air movers and dehumidifiers, over charging the customer.
8. Another new entity markets heavily to plumbers and offers them a "finders fee". This highly unethical practice has resulted in over charges and poor service.
9. An area mitigation company could not dry a customer's house. They simply didn't know how to do the proper drying calculations. They had not been trained in psychometrics and were not properly certified in Advanced Structural Drying or Water Damage Restoration. They tried drying for two weeks and the customer wound up having mold! We wound up handling the job and cleaned up the mess.
10. Another mitigation company advertised that they were a "one stop" company and could do all the rebuild. Problematically, they left the walls and subfloor wet and didn't finish the repairs! Mold damage was the result. This same one-stop operation left a customer's home in total disrepair. They did not have enough loyal subcontractors to finish the work in a timely manner. We were called in to fix the problem and did so in a workman like manner.
Here is an actual review of a local company in the Mobile area: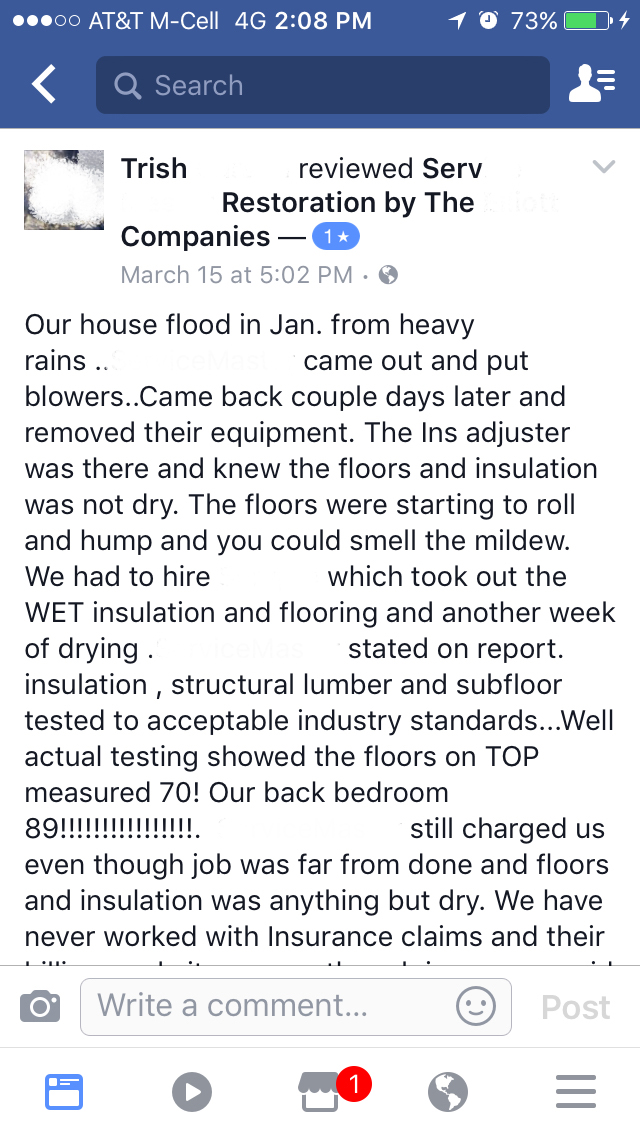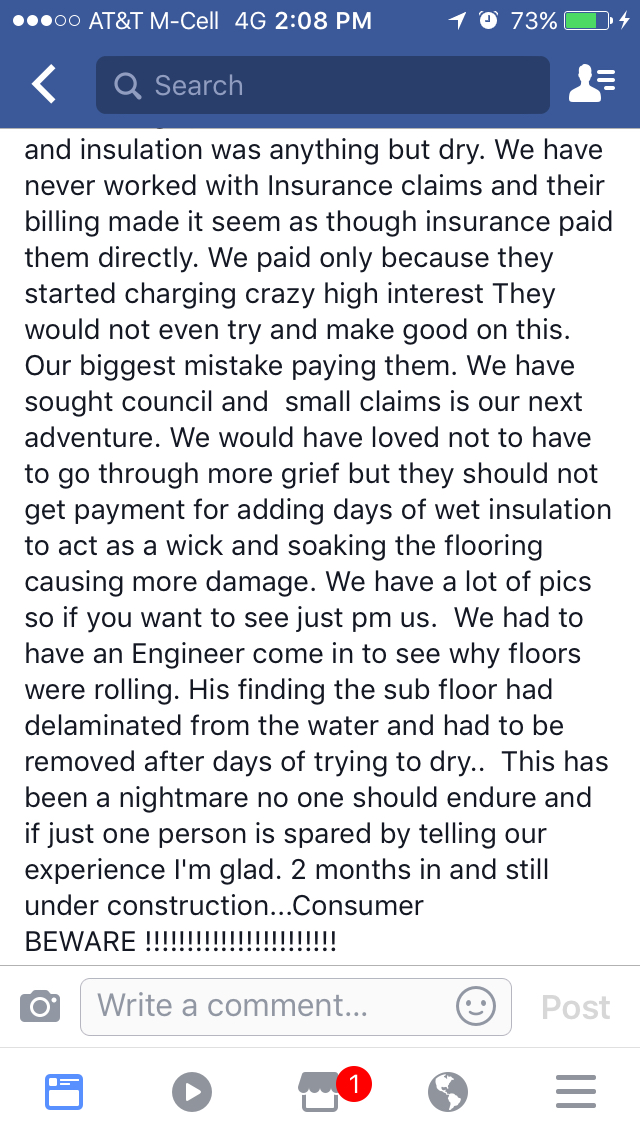 We redacted the name, but you get the idea. An inexperienced company made a mess of the drying operation.
We could go on and on with takes of woe. These companies give our entire industry a bad name. We sincerely hope you will ask a lot of questions before you call any of them.
There are so many inexperienced, new, out-of-town, and fly-by-night operators in the mitigation business in the Mobile, Daphne and Baldwin County areas, and the results have been so horrific (see http://www.servicemastermobilealabama.com/Service-Problems-Abound-in-the-Water-Damage-Business-in-Mobile-AL-1.html ) that ServiceMaster Advanced, The Master of Disaster <(251) 653-9333 & (251) 928-1028> , has decided to list some questions that you should ask any potential mitigation or janitorial provider. Here they are:
1. Where are your local offices? What is the exact address?
2. Who owns your company? Where does he or she live? Is the owner local?
3. How much general liability, pollution and workman's compensation insurance do you carry? May I have a copy of your certification?
4. What training certifications do your people have? May I have a copy of the certifications?
5. Do you have any local references for similar jobs that you have performed?
6. Who are the LOCAL people who will be performing the work? Do you use temps? Have you done a records check or background investigation on them?
7. Is your bid based upon a certain amount of square feet per hour? How is your bid derived?
8. How many years have you been in the janitorial, mitigation, fire and water, mold remediation business? You are a (Servpros/ServiceMaster) franchise, how long have you been one?
9. How many employees do you have on your local payroll?
10. What is the largest homeowner/commercial/janitorial/mitigation job that you have performed?
11. Who are the members of your management team that I can call if there is a problem? May I have a local cell phone number for them?
12. What national industry affiliations do you have?
13. What local jobs have you completed? Suggest three. May I have their names and telephone numbers?
14. May I see a copy of your mitigation service contract? Will I be responsible if my insurance company does not pay?
15. May I see a copy of your janitorial contract? What are the terms for me to cancel if I am not satisfied? Is any notice required?
16. Who are your longstanding commercial cleaning customers? How long have you been serving them?
The above is just a start, but the idea is pretty simple. By the asking of a few questions, one can easily ascertain whether or not they are dealing with a qualified LOCAL contractor. The issues are their qualifications, their dedication to our area (out-of-town companies may make it hard for you to collect if they leave the job half done), and finally, their training.
Here are actual pictures of our local offices: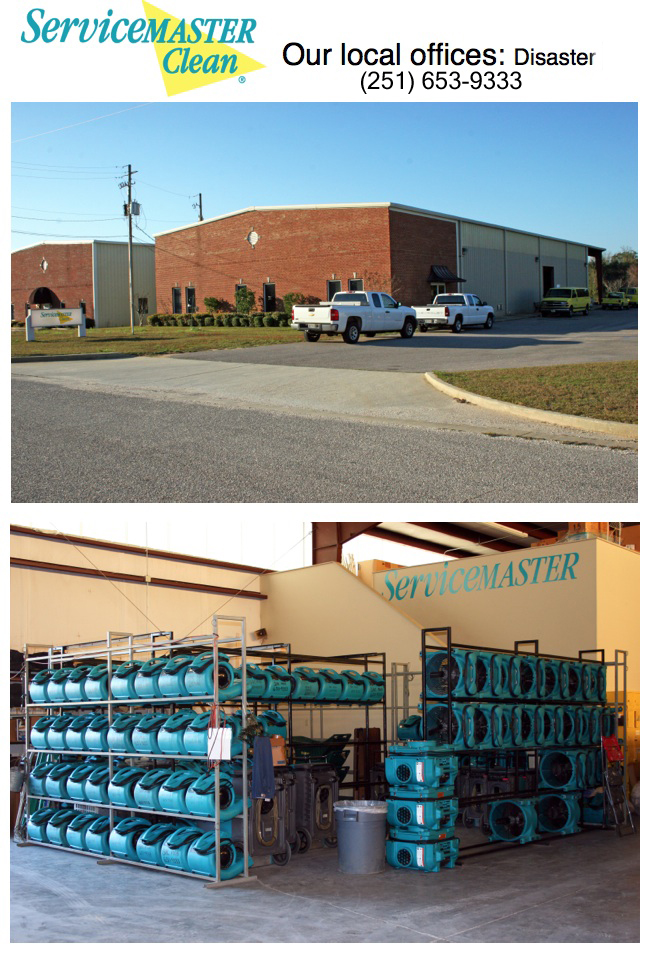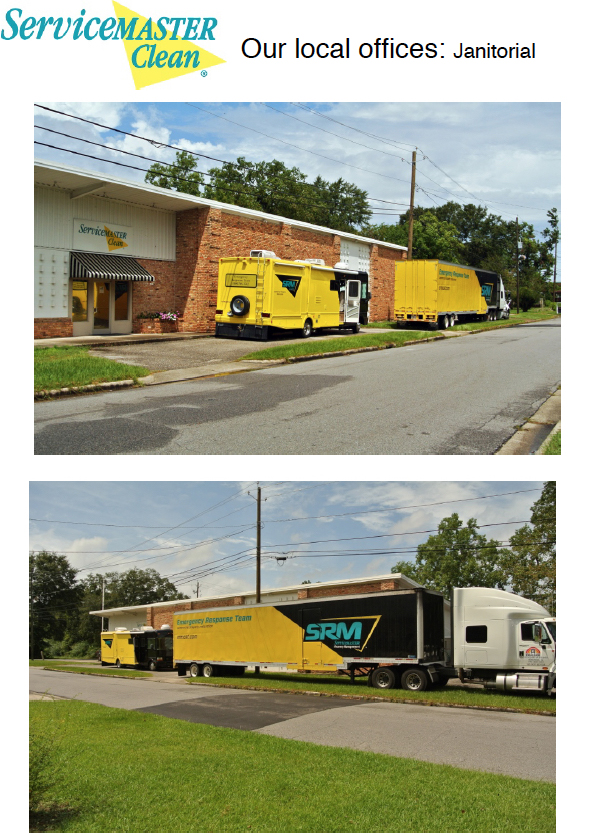 In addition, we are certified by the IICRC: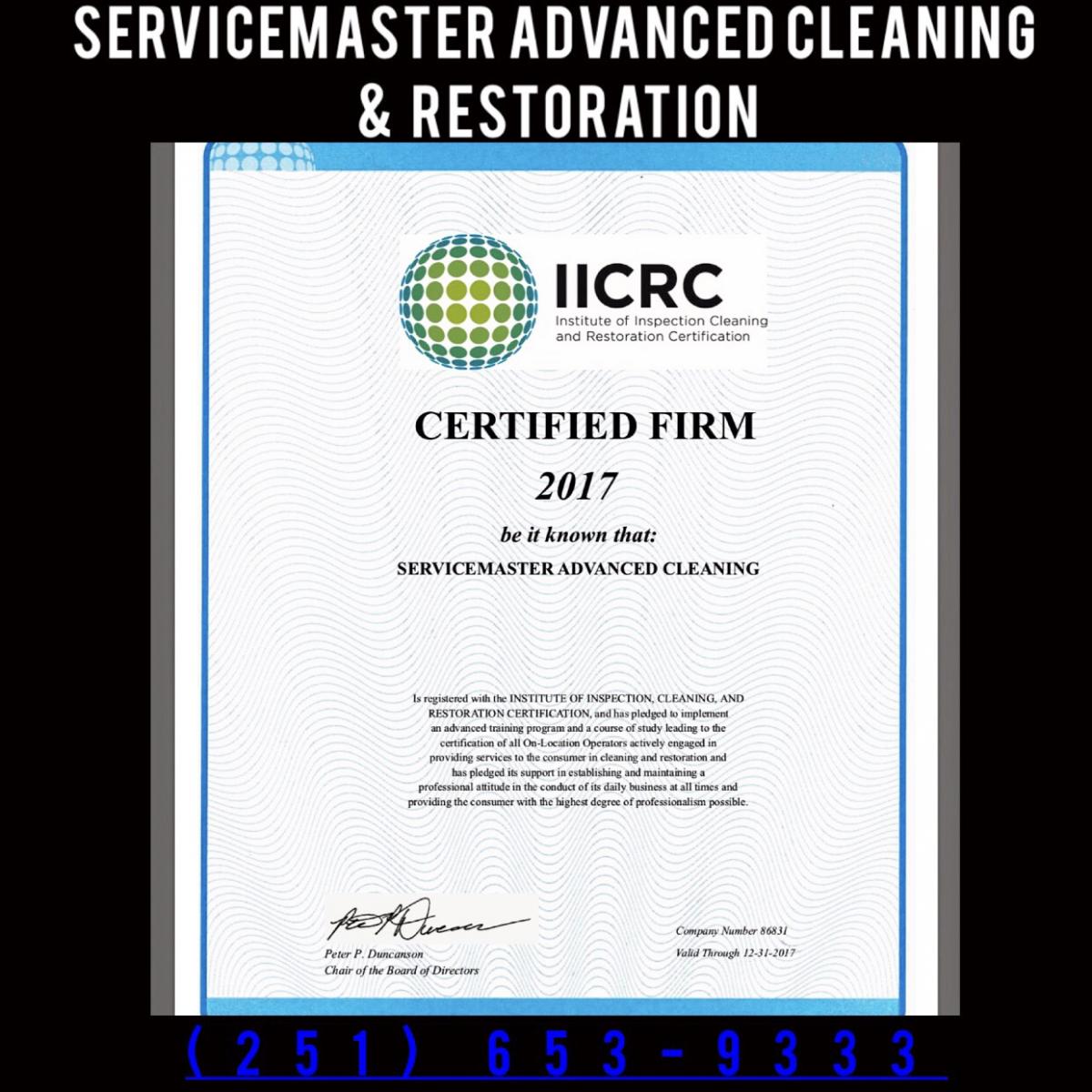 And we have TONS of LOCAL reviews:
Whether it is Google, Facebook, GuildQuality or our own website, we consistently receive excellent reviews, positive feedback and personal Thank You letters for our excellent work. We take our job seriously, and we consistently aim to exceed the expectations of our customers.
Here are links to our various reviews and testimonials:
On Google: https://www.google.com/?gws_rd=ssl#q=servicemaster+advanced+cleaning&lrd=0x889a4dc8ab45d641:0x5fa58bbf9fe774d3,1,
On Facebook: https://www.facebook.com/servicemasteradvancedcleaningandrestoration/
On GuildQuality: https://www.guildquality.com/cr/ServiceMaster-Advanced-Cleaning-Mobile/CL9101346308498C
On Our Own Website: http://www.servicemastermobilealabama.com/Testimonials.html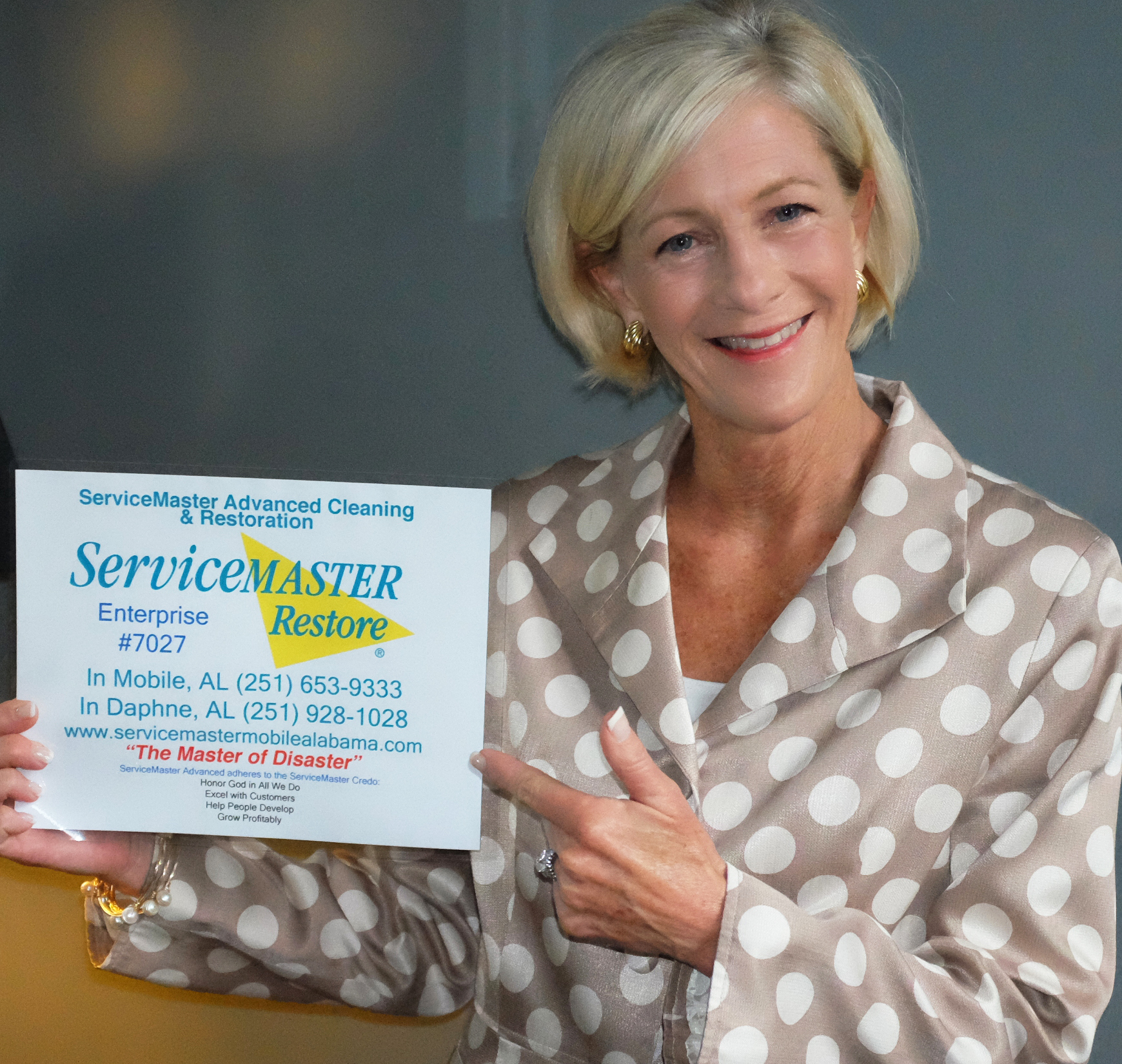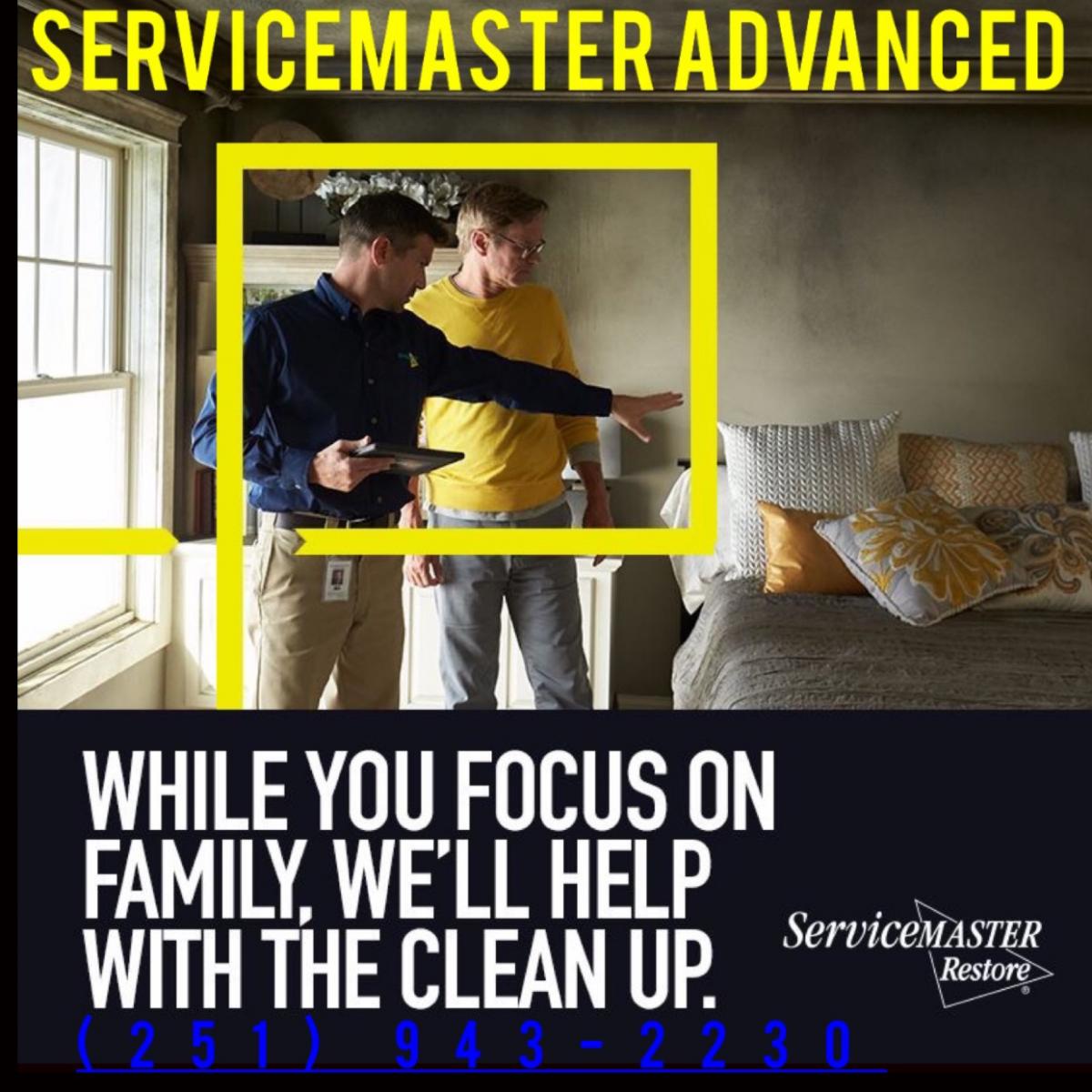 ServiceMaster Advanced Cleaning and Restoration in Mobile and Baldwin County, Alabama is a full service restoration and mitigation company. We help businesses and homeowners, and having been doing so for over thirty years. We receive assignments from insurance companies occasionally, but by far, the majority of our business comes directly from homeowners and businesses DIRECTLY. As such, we have developed standards for our behavior that are both honest and are reflective of a company that cares deeply for a fair insurance settlement for its customers. Please see our references on Google: https://www.google.com/#q=servicemaster+advanced+cleaning&*&lrd=0x889a4dc8ab45d641:0x5fa58bbf9fe774d3,1, or our Testimonials on our website: http://www.servicemastermobilealabama.com/Testimonials.html We guard our reputation closely, and we do that by out performing everyone.
The attached policy statement: "Standards of Conduct & Ethics", speaks for itself. Special attention to item number one. We will do everything we can do to save money for both you and your insurance company. We will not collude with an insured to "beef up" a claim. Call us if we can serve you. ServiceMaster, The Master of Disaster, serving the entire Gulf Coast for over thirty years. (251) 653-9333, (251) 928-1028 & (866) 653-9333. On our web site, we have a variety of informative articles and videos which explain more about water damage restoration, fire damage restoration and mold remediation. Please see these at: http://www.servicemastermobilealabama.com.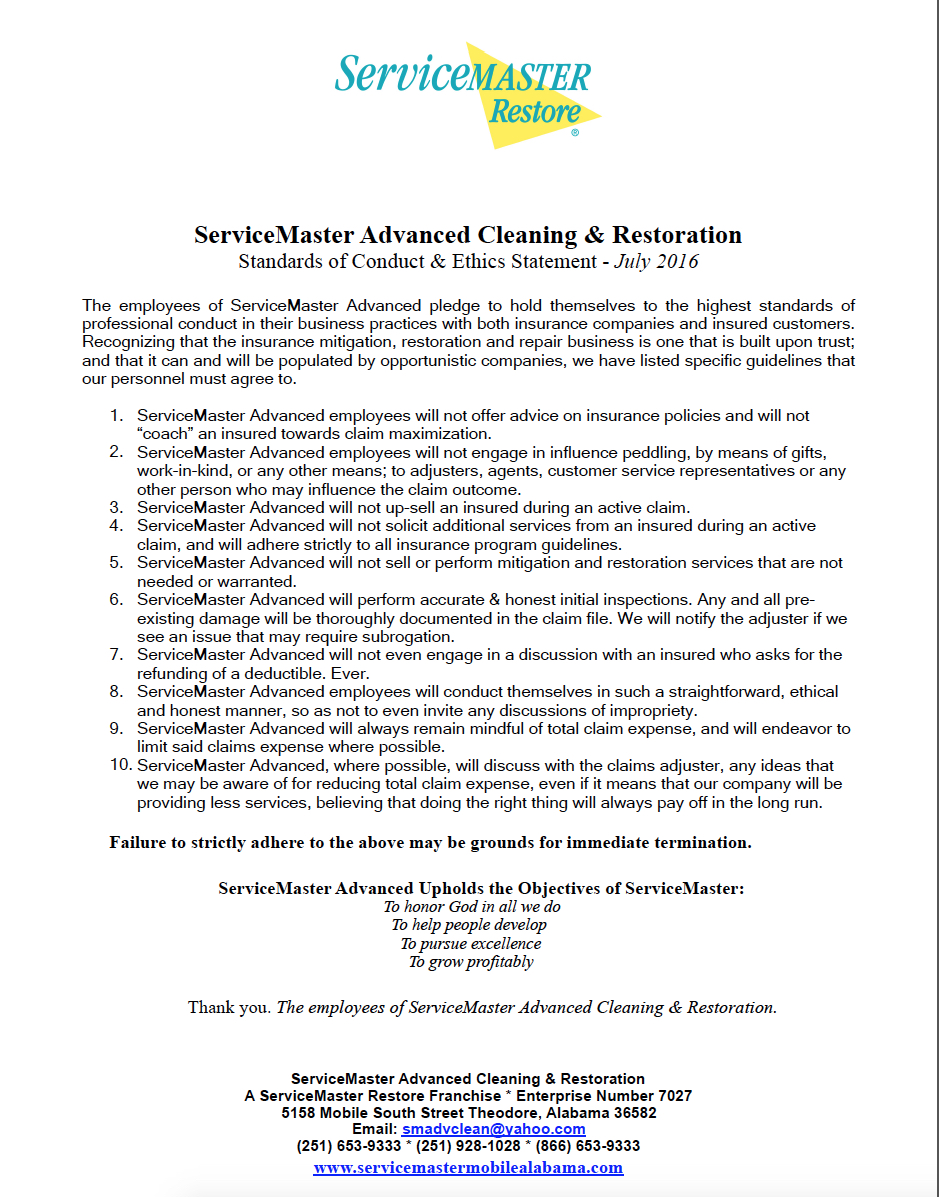 ServiceMaster Advanced Cleaning & Restoration, The Master of Disaster, in Mobile, AL, Daphne, AL, Theodore, AL & Foley, AL, has published a number of articles on the mitigation business. We are the local experts in water damage, fire damage, mold damage remediation, carpet cleaning and janitorial. We know this business and we have real local physical offices with local personnel on-call 24 hours a day, seven days a week. We are not a new ServiceMaster entity; we have been here in Mobile and Baldwin Counties for thirty years. We live here. We have brick and mortar offices here. We have employees here, and we are a part of your local economy. We have handled some of the largest cleanup jobs ever performed on the Gulf Coast. As a result of our vast experience, we began writing artilces explaining the mitigation and remediation business.
On our web site, you will find an incredible library of information. Whatever your situation is, we have likely done it before. We aren't taking about another ServiceMaster franchise having performed these jobs in some other city, we are talking about us. THIS PARTICULAR SERVICEMASTER ENTITY, NUMBER 7027 - THE MASTER OF DISASTER, RIGHT HERE IN MOBILE & BALDWIN COUNTY HAS DONE THESE JOBS. We have posted videos and articles in order to help and inform the public. Here is a link to those articles: http://www.servicemastermobilealabama.com/Articles.html. If you would like to view some of our videos, you can find them here: http://www.servicemastermobilealabama.com/Videos.html.
Rather than make you search for articles that we think are relevant, here are a few specific ones that may help:
For water damage restoration, try: http://www.servicemastermobilealabama.com/Water-Damage-Insurance-Claim-Tips-ServiceMaster-Mobile-AL.html OR: http://www.servicemastermobilealabama.com/Do-You-Really-Want-the-Insurance-Company-to-Pick-Your-Water-Damage-Restoration-Contractor-Mobile-Bal.html
For mold remediation, try: http://www.servicemastermobilealabama.com/Do-You-Know-If-It-is-Mold-A-Reasonable-Approach-ServiceMaster-Mobile-Alabama-251-653-9333.html
For fire restoration, try: http://www.servicemastermobilealabama.com/Should-the-Insurance-Company-Pick-Your-Fire-Damage-Restoration-Contractor-Mobile-Baldwin-and-County-.html
One note. Not only are our articles about how we mitigate fire and water damage, and how we approach a mold issue; we also have posted several articles about how to prevent these issues.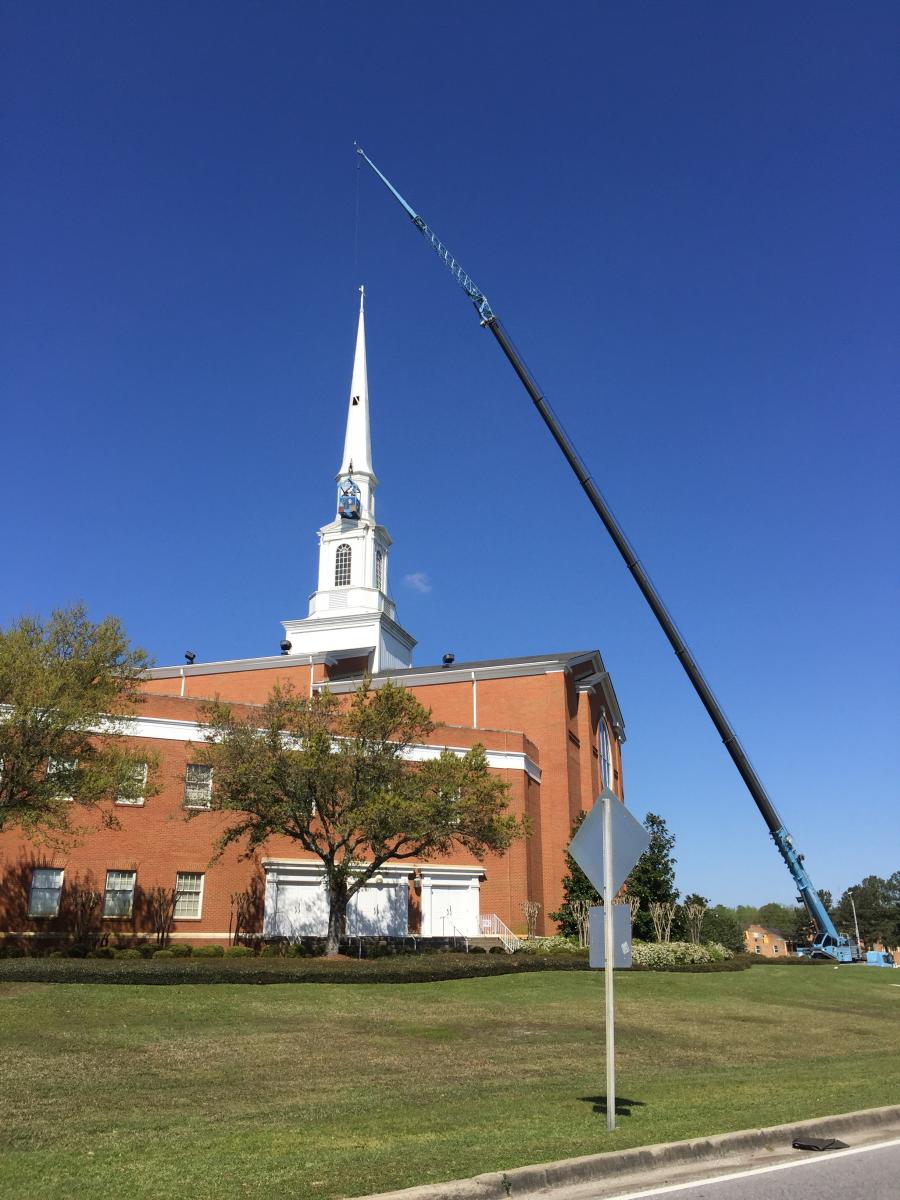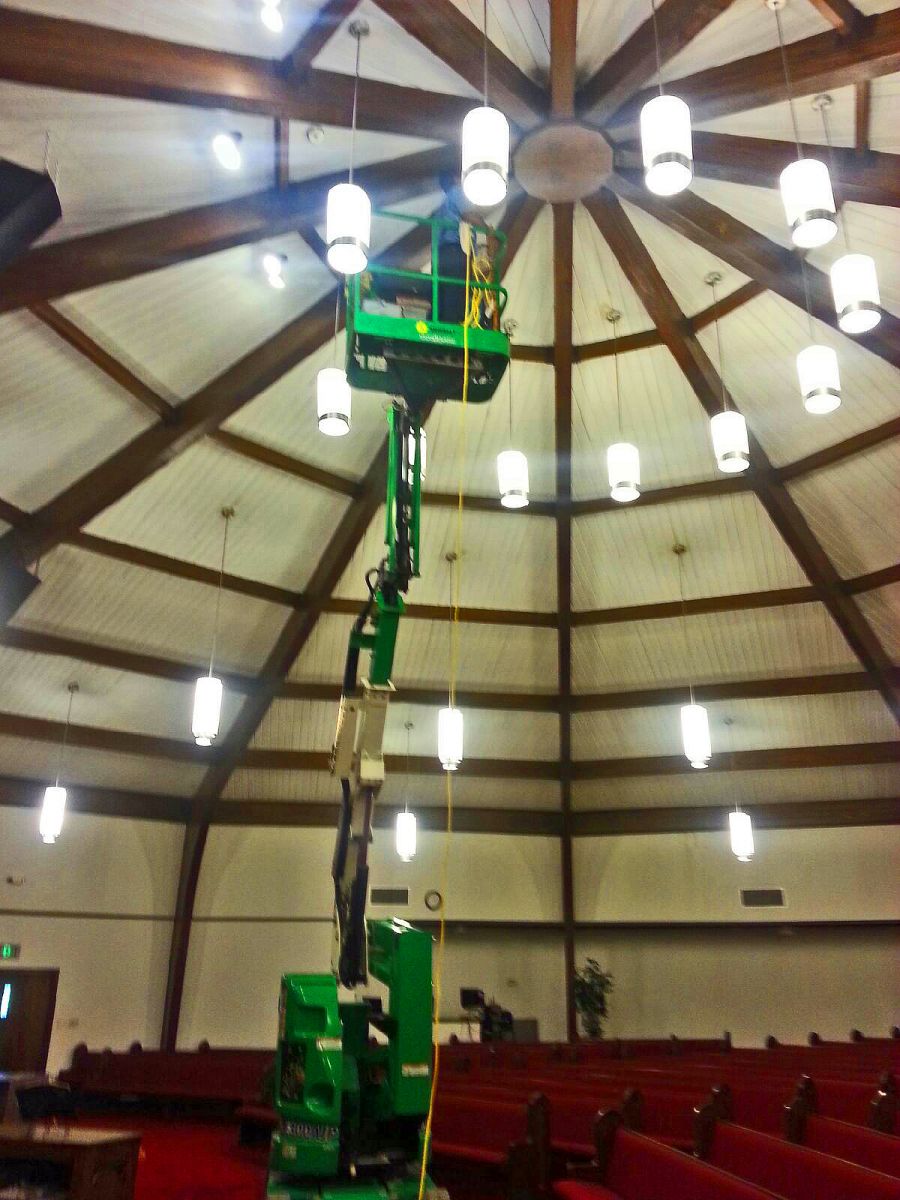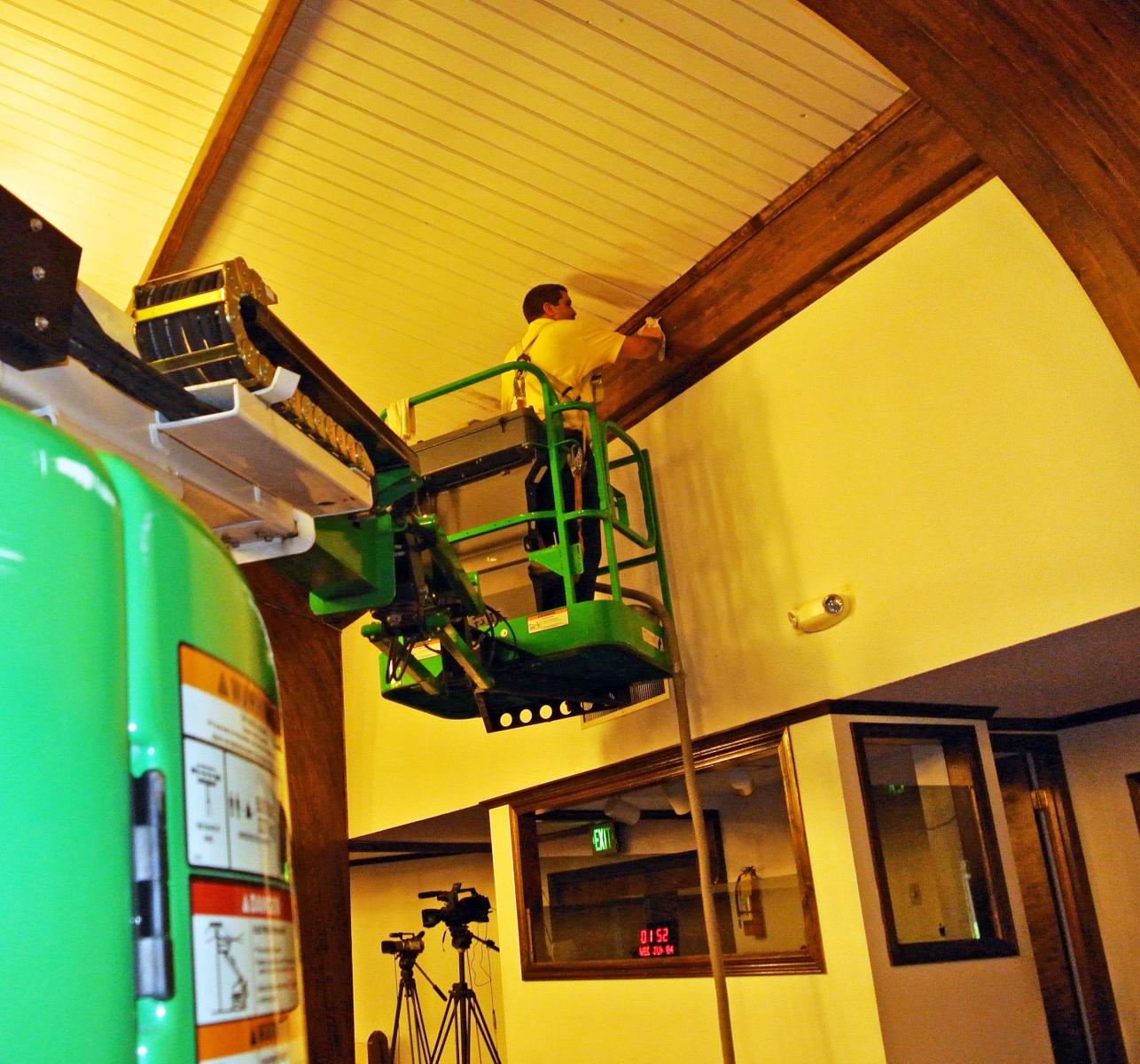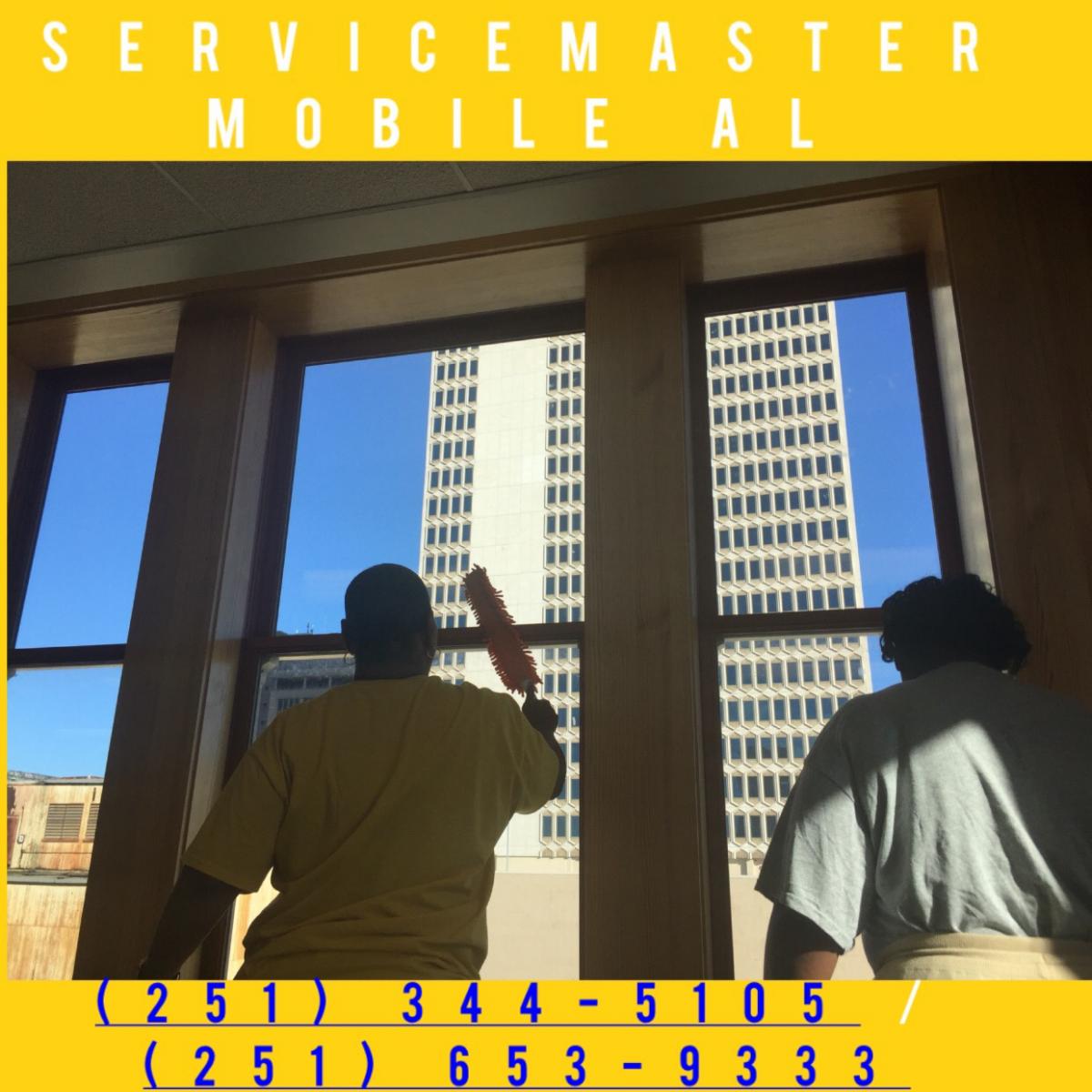 Here is an interesting article written about new fly-by-night companies who move into a given area. this was written by Brett Carter, ServiceMaster by Cornerstone:
I remember a time about eighteen years ago when the housing market was booming and interest rates were low for the first time in years. The real estate and mortgage businesses were hot. Since getting started in real estate was more expensive and time consuming, people who wanted to make big money fast were getting into the mortgage business.
People were leaving long careers in other industries to become mortgage originators. New mortgage companies were springing up everywhere. Banks were suddenly expanding their mortgage departments in order to get a larger piece of the pie. People with no experience were suddenly trying to be experts in a field that was growing so fast there was barely time to learn all the ins and outs.
That, along with other factors, ultimately resulted in the housing crisis of 2007 and the strict regulation that followed. Suddenly, the mortgage business was very hard. Many left the business within a few years. Many banks shut down or reduced their mortgage operations, and many small mortgage companies closed shop.
Something similar is happening with the disaster restoration industry right now. People have noticed the success of old, established companies like ServiceMaster and they have decided that they too can be disaster restoration experts.
Almost every month I hear of another construction company or plumbing company that has added disaster restoration to their professional repertoire. Like us, they know that no matter what, pipes are going to burst somewhere and fires are going to happen. They want their piece of the pie, and who can blame them? Unlike us, many go it alone, without the backing and resources of a brand with a proven system of training and support.
That's not to say that they can't learn the business the right way and do a good job; Some of them do. But that's not as easy as it sounds, and it often takes years to get it right when you're starting from scratch.
Consider this: When you suffer a fire or water disaster in your business or home, who would you rather depend on to put things right again; a company that added disaster restoration as an afterthought, or one that has been perfecting their process for over sixty years? ServiceMaster Restore has learned from their years of experience, and has even spent years developing and constantly improving their own proprietary cleaning products.
ServiceMaster Restore franchises are not only required to adhere to rigorous ServiceMaster brand standards in order to be designated a Quality Restoration Vendor (QRV), but they are also required to adhere to the strict certification standards of the IICRC (Institute of Inspection Cleaning and Restoration Certification).
Keep in mind also that ServiceMaster Restore has long-standing relationships with almost all major insurance carriers, as well as local agents and adjusters. We know how the claims process works and what your insurance company requires in order to make the claim go as smoothly as possible. Those companies that are new to the industry might not have those relationships.
More than a few restoration companies have come and gone over the years, and that will probably continue. It's not an easy business, as most people find out quickly. But the ServiceMaster brand and ServiceMaster by Cornerstone in particular have stood the test of time, and we plan to be around for many years to come.
Written by
Brett CarterArea Sales Manager at ServiceMaster By Cornerstone
Well said Brett. One of the things that Brett didn't mention about all the companies that come and go, is that one should ask who will be there to come back, if need be, if there is ever a problem in the future. At ServiceMaster Advanced, we guarantee our work and will have all types of liability insurance including pollution and cyber insurance. If we ever need to come back and do anything, rest assured that we will be here to honor our work as we have for over thirty years.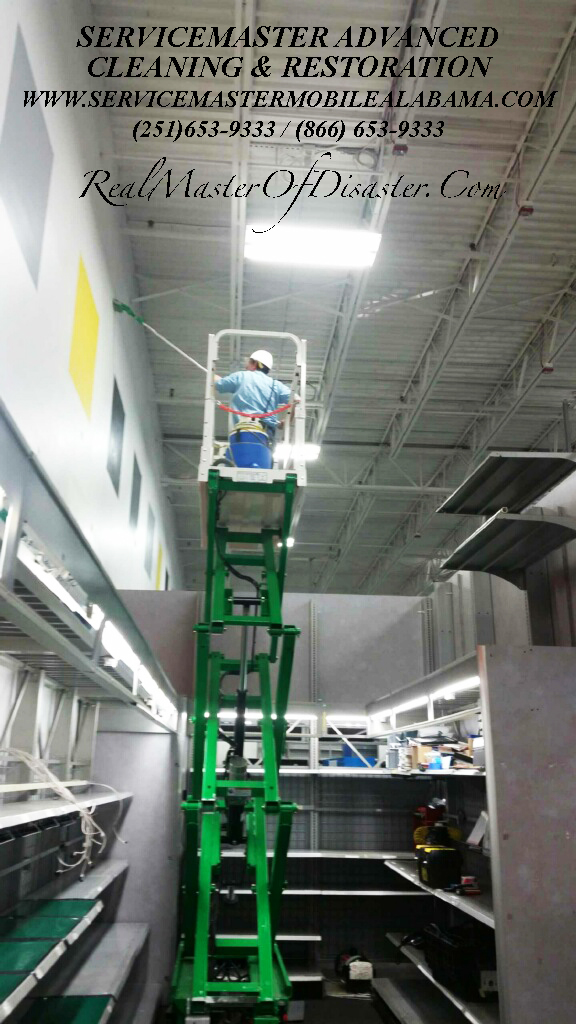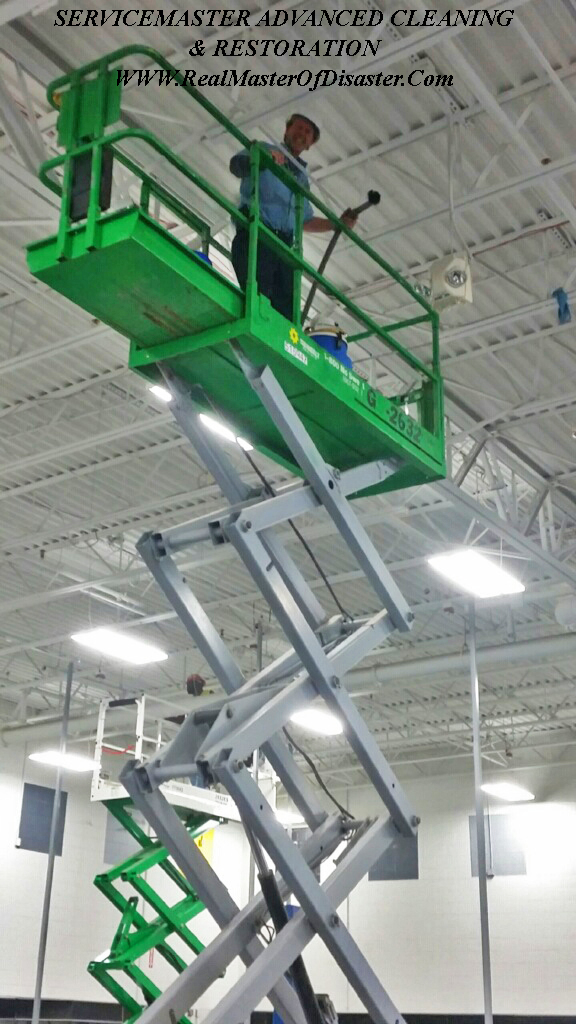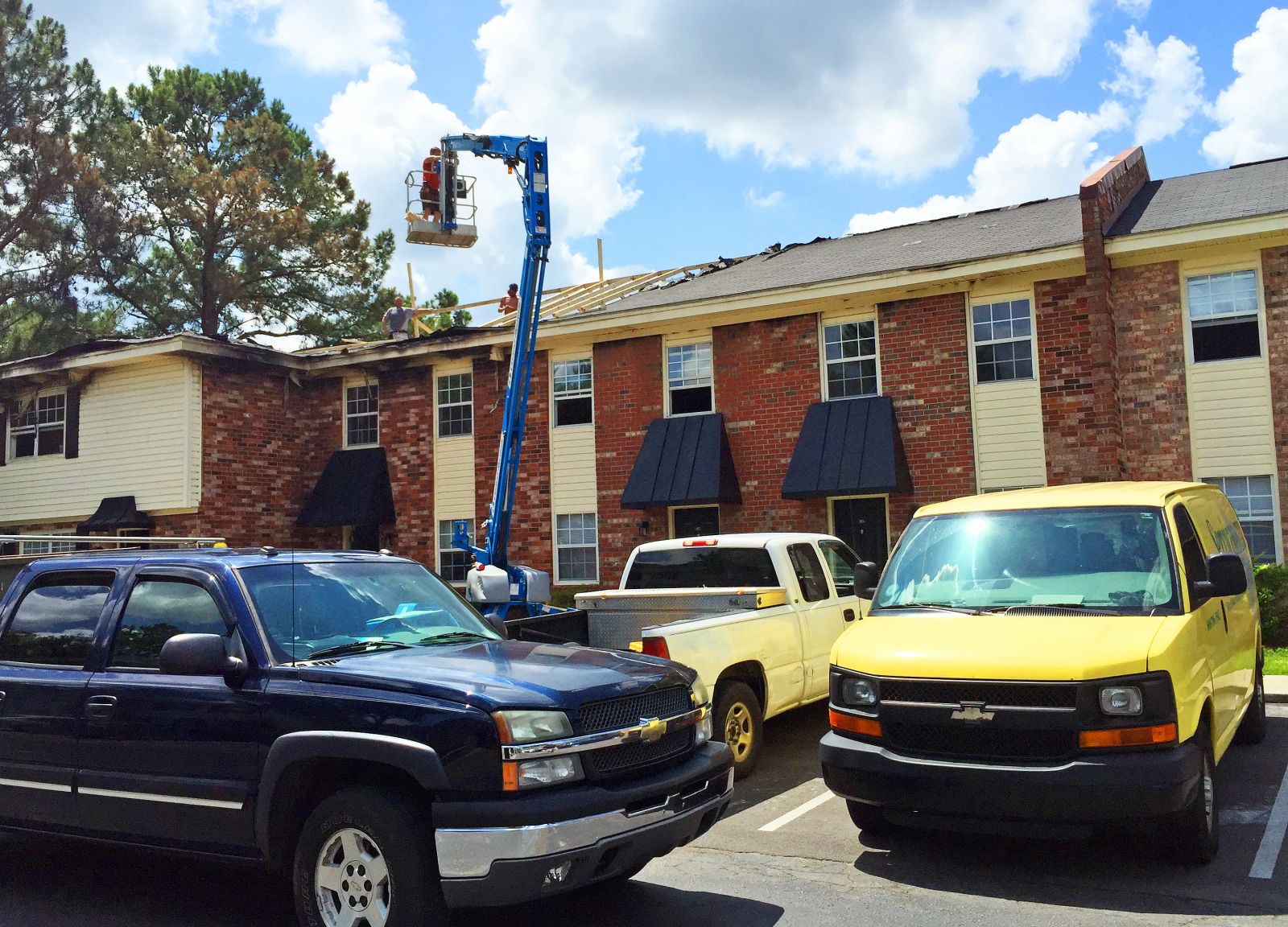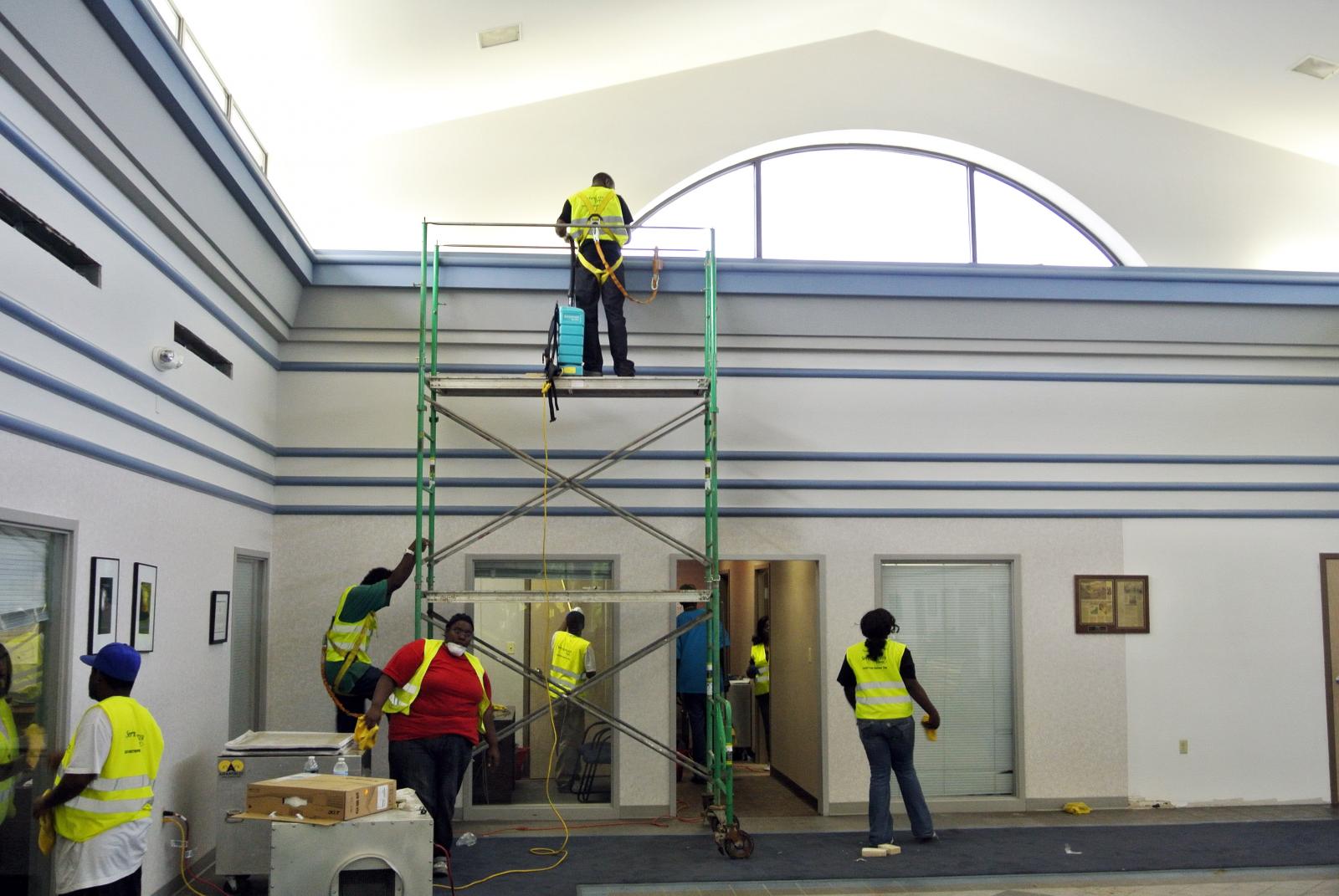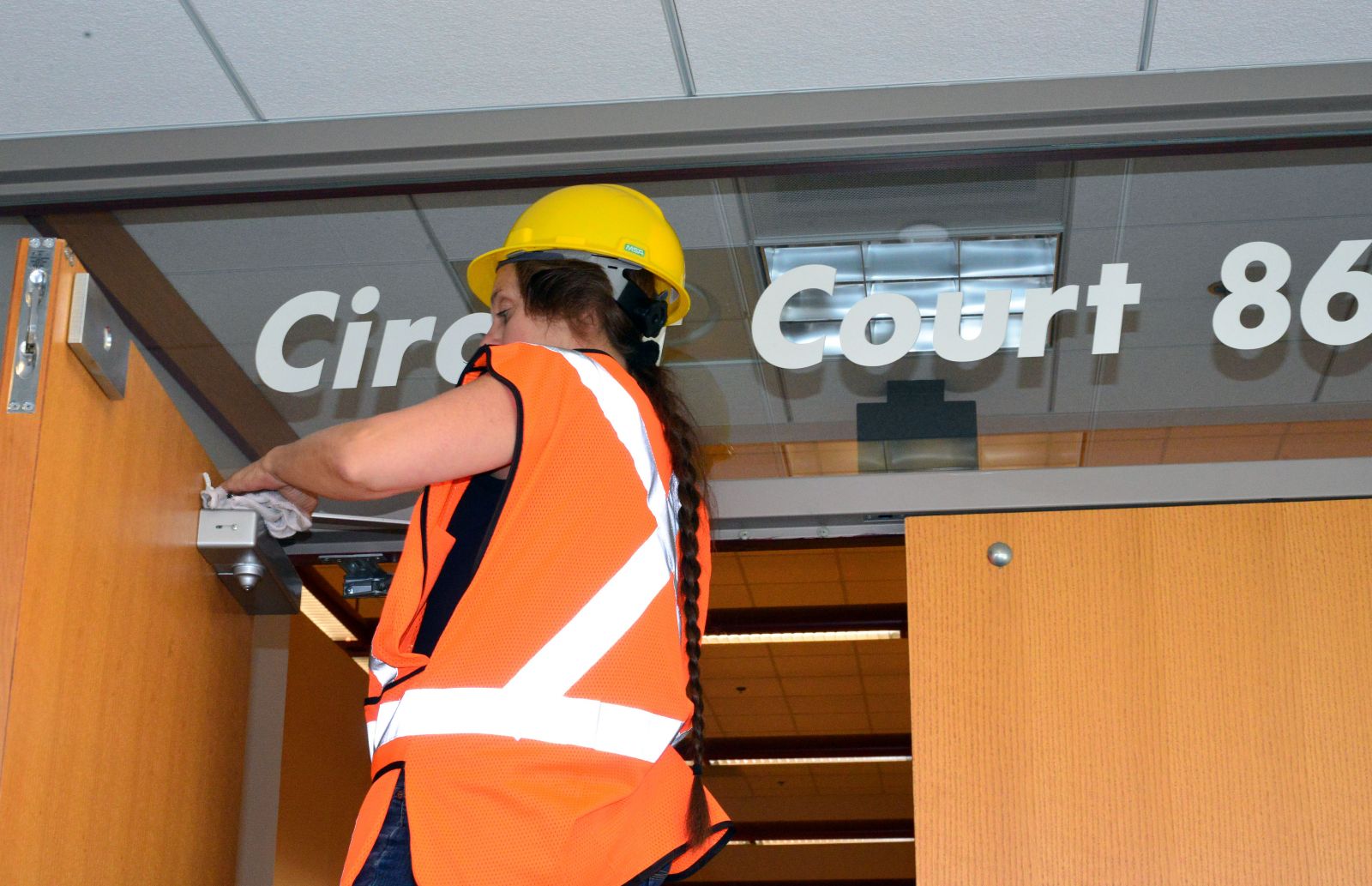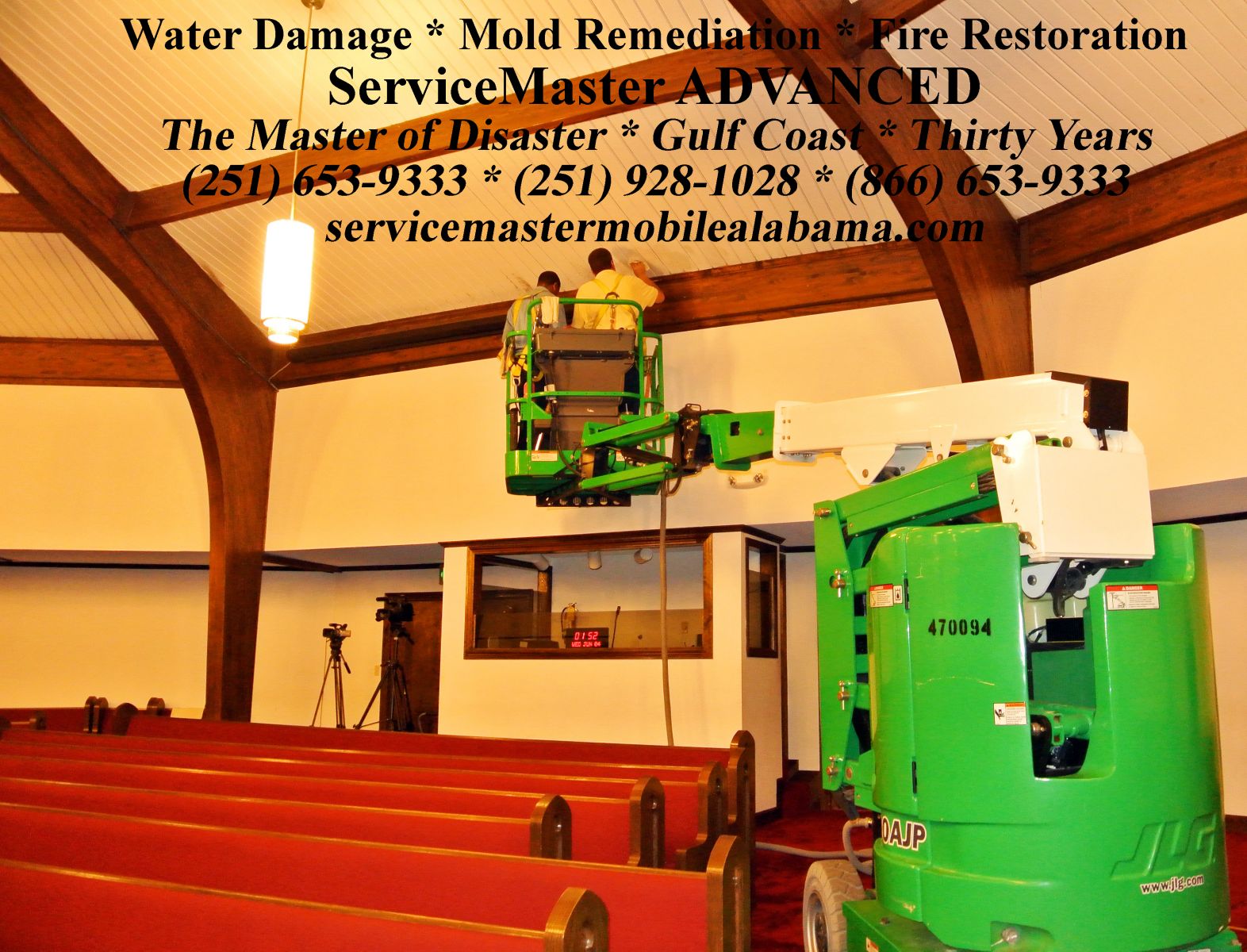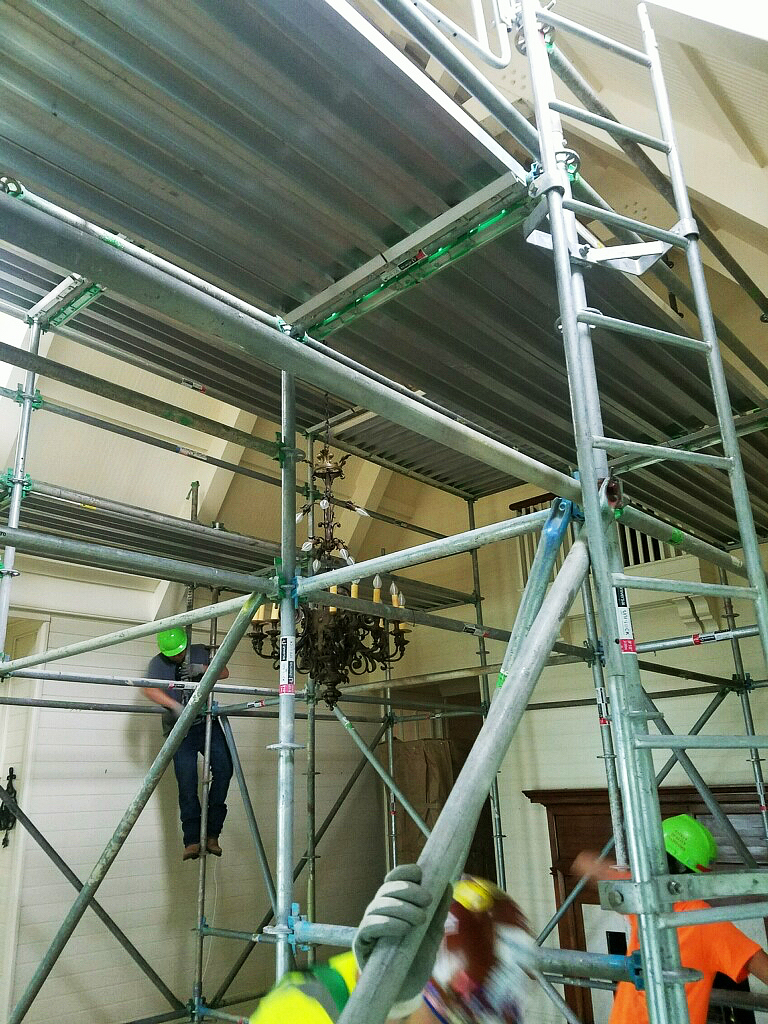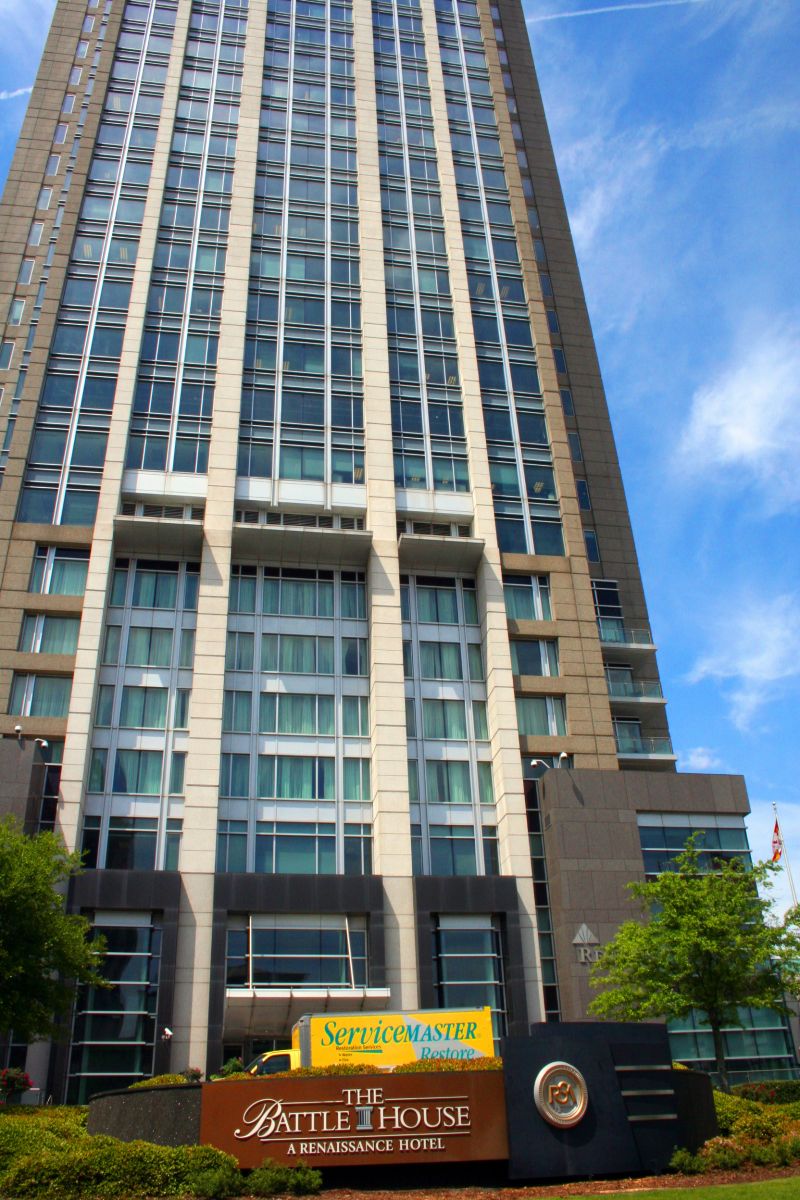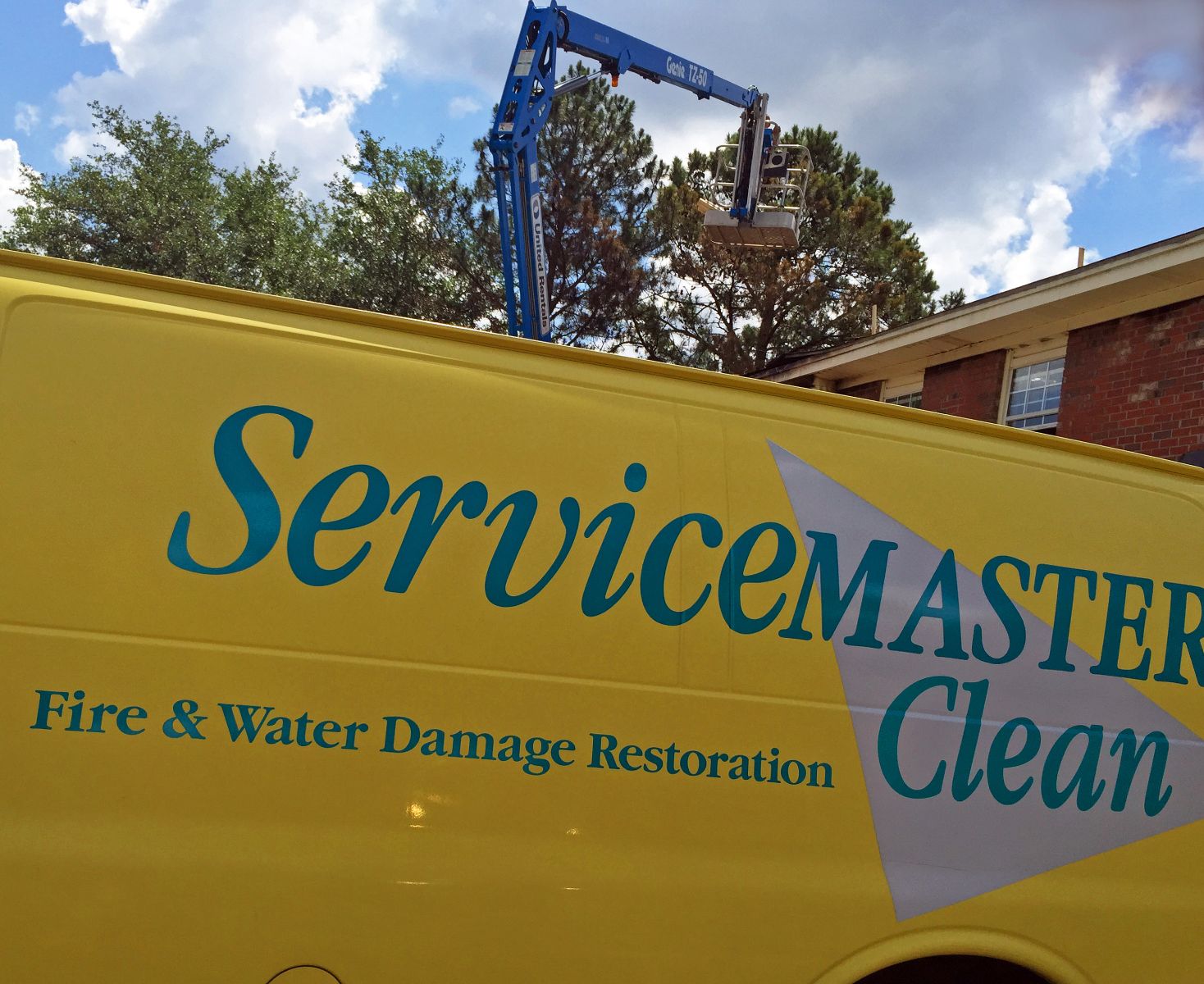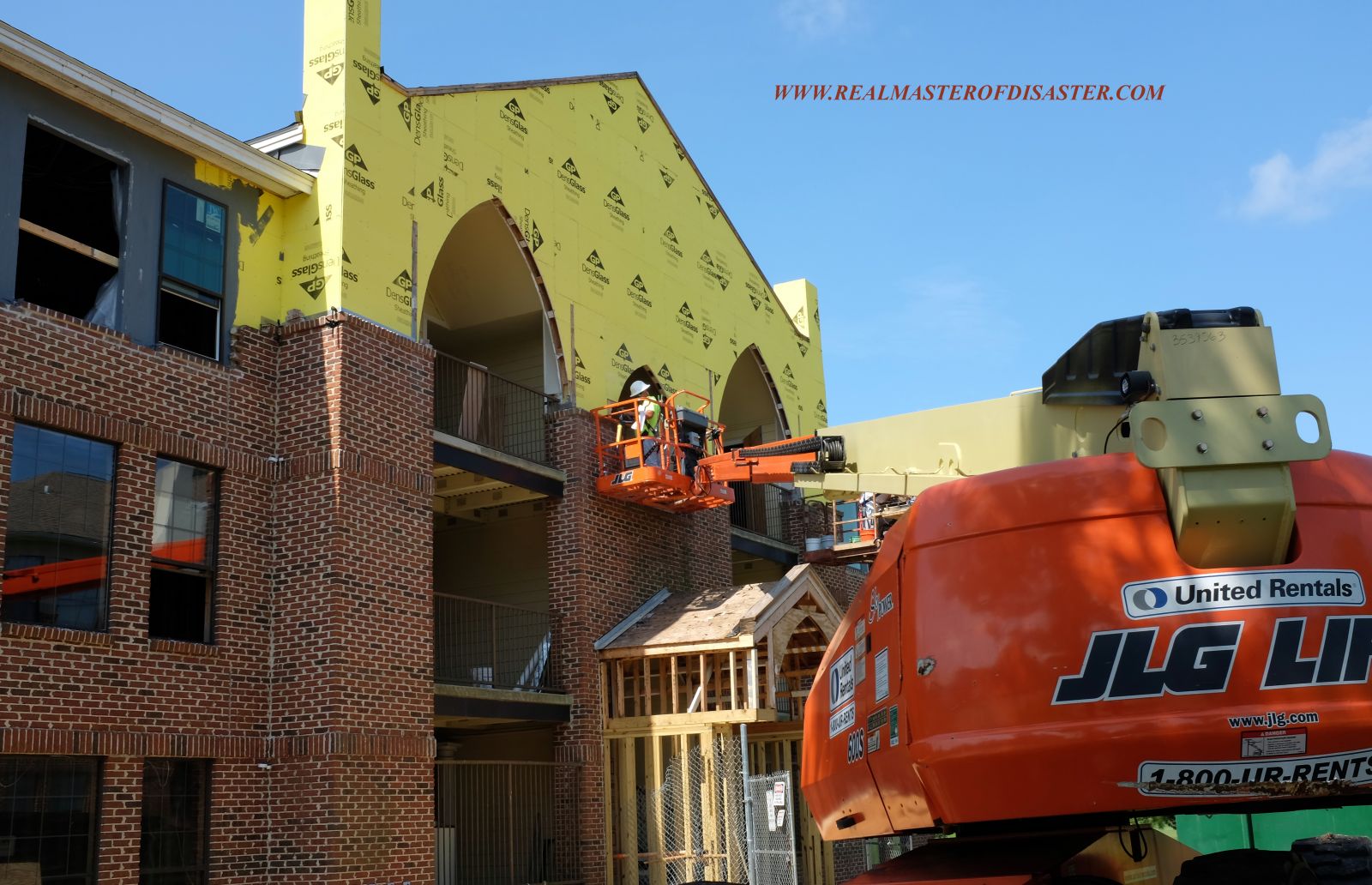 ServiceMaster Advanced Cleaning and Restoration is an approved vendor for virtually all of the insurance companies that operate in our regional area. At one time or another, over nearly 30 years, we have worked with virtually every insurance company that has ever written a policy here. In fact, many of them recommend us because we have been pre-qualified to work for them, meaning we are on their mitigation "program". This means that we have met their standards with regard to insurance, training, procedures etc. and that they are comfortable dispatching a claim to us, if the homeowner agrees. This is the important stipulation. The homeowner must agree and contract directly with us. With that said, we are constantly working on our marketing, and ensuring that our reputation is such that, you will call us anyway - before an insurance company recommends anyone.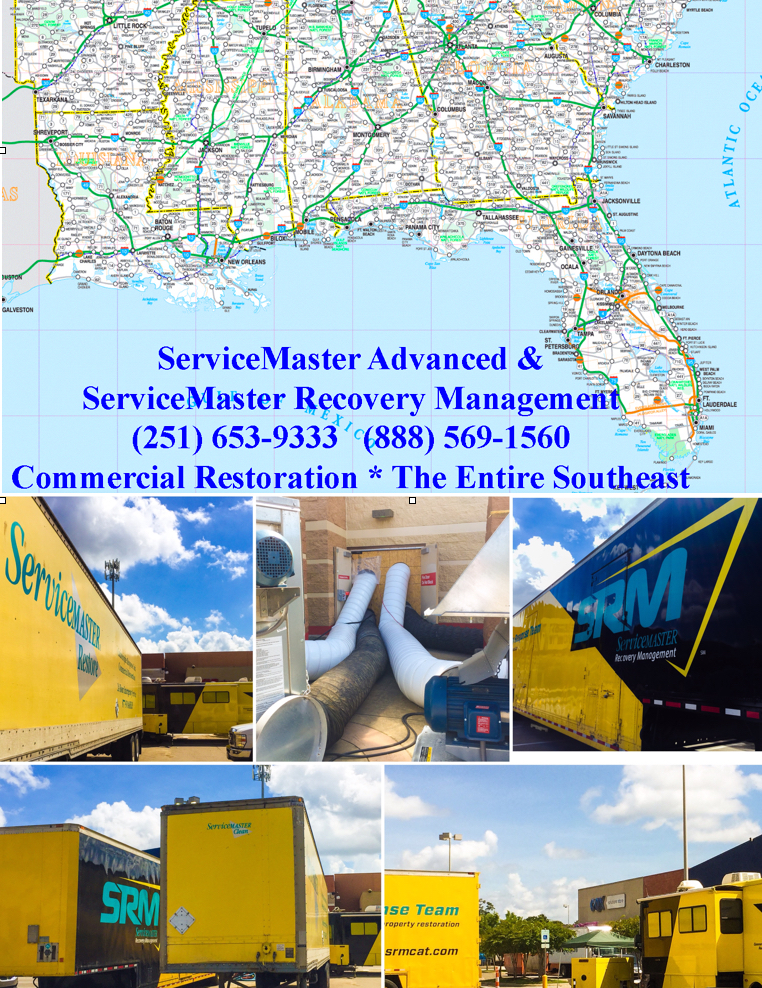 Don't let anyone tell you that your family heirlooms can't be saved until you talk to us. ServiceMaster Advanced Cleaning & Restoration has been saving the possessions of our customers along the Alabama and Mississippi Gulf Coast for over thirty years. We are the group that is called in to handle the really tough fire and mold cleanup situations. We don't call in a group of temporary workers (temps) to handle your contents; we use our own highly trained people who know how to expertly clean and save your most cherished possessions. That is the true meaning of the word "restoration". NO ONE else handles your contents in such an expert way, and can save more of your most precious possessions. These are actual pictures of our work.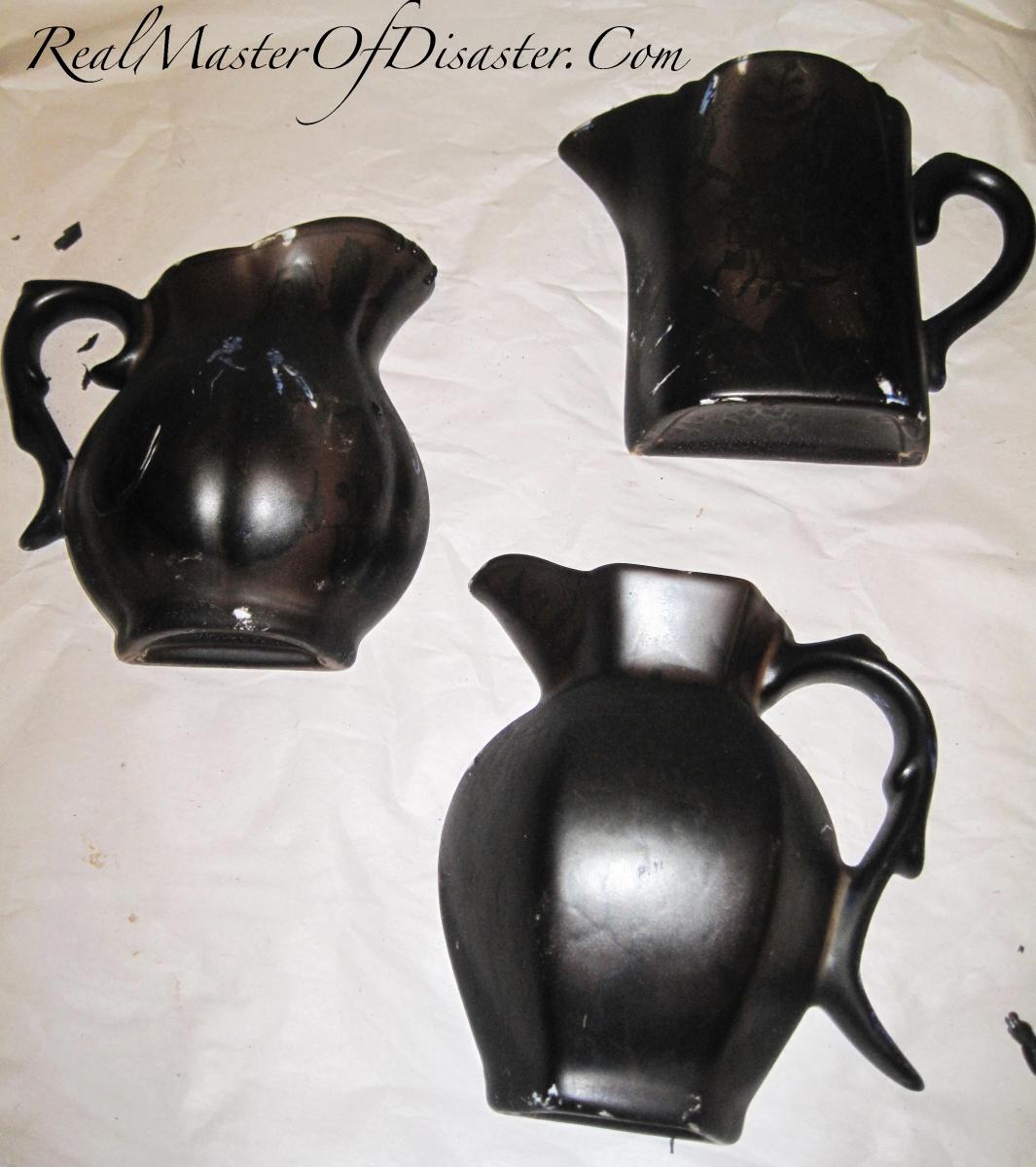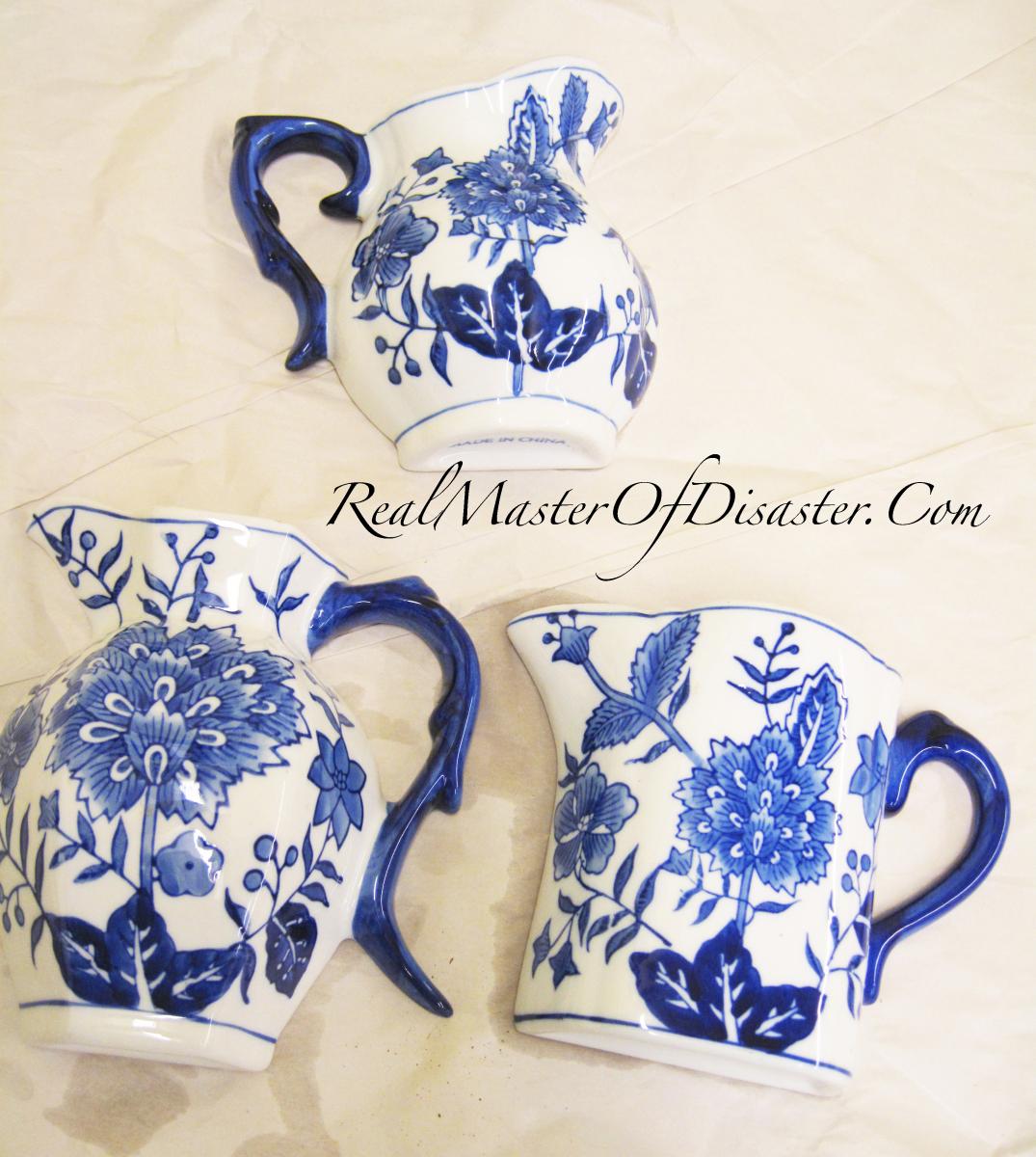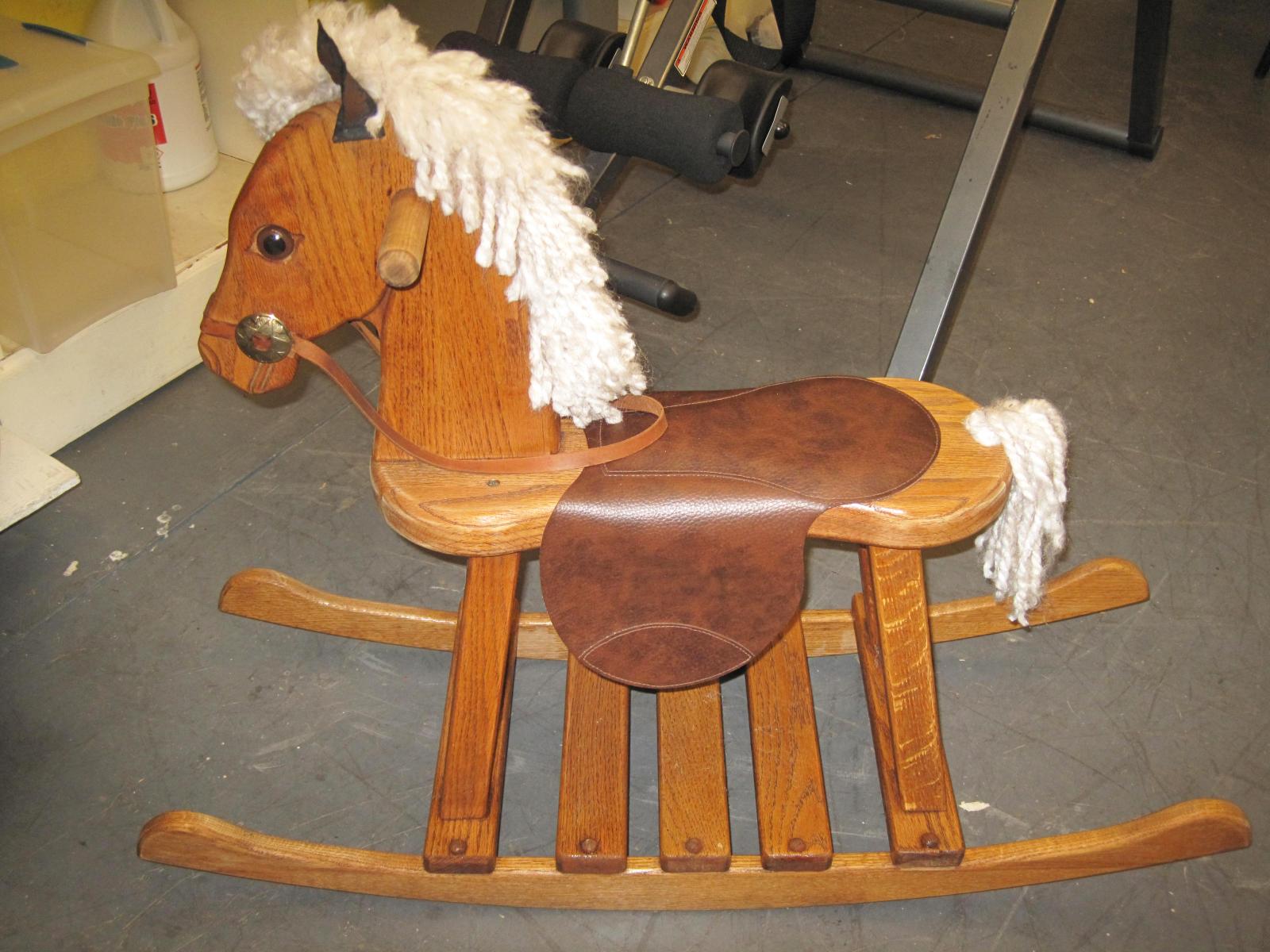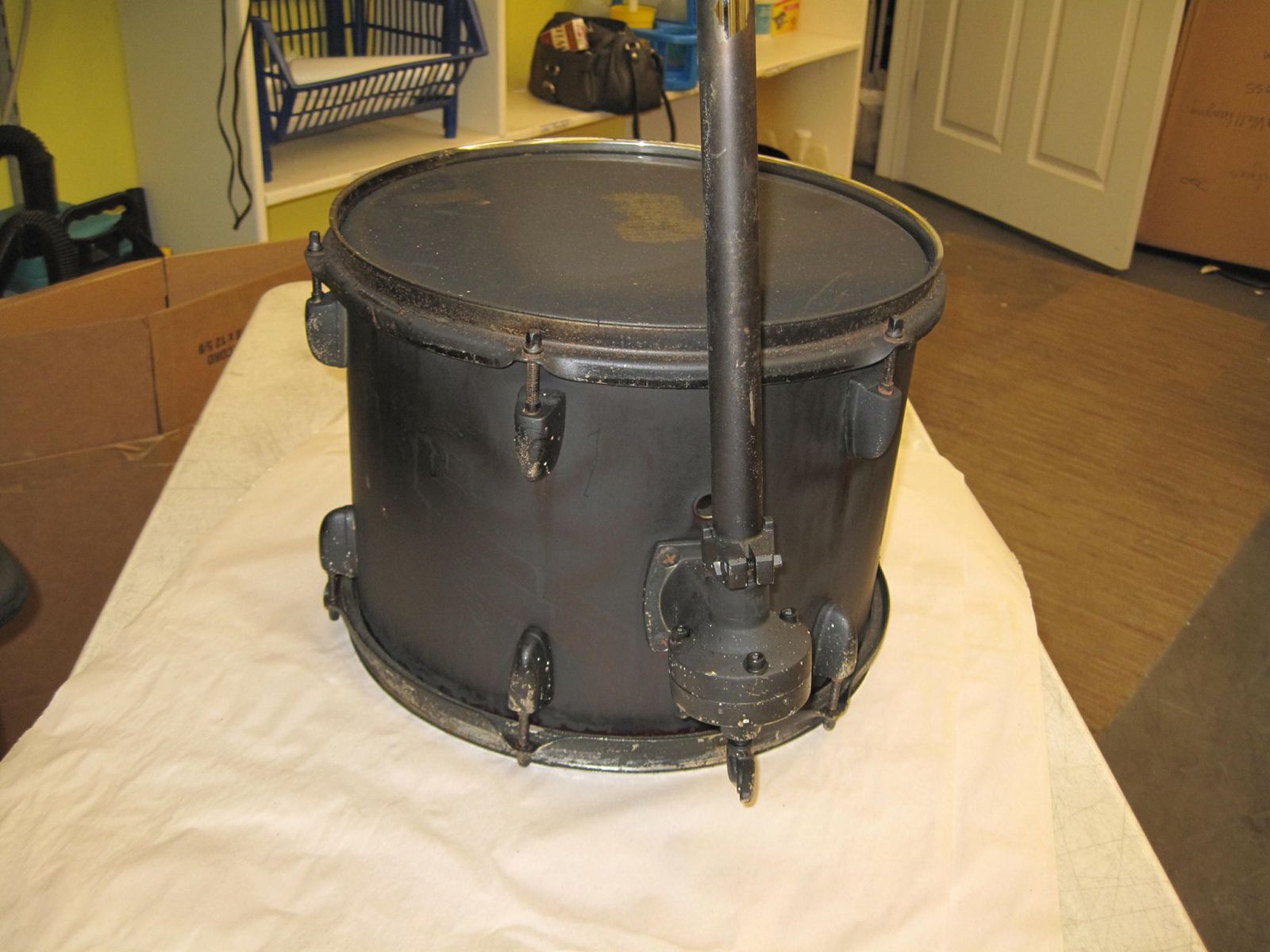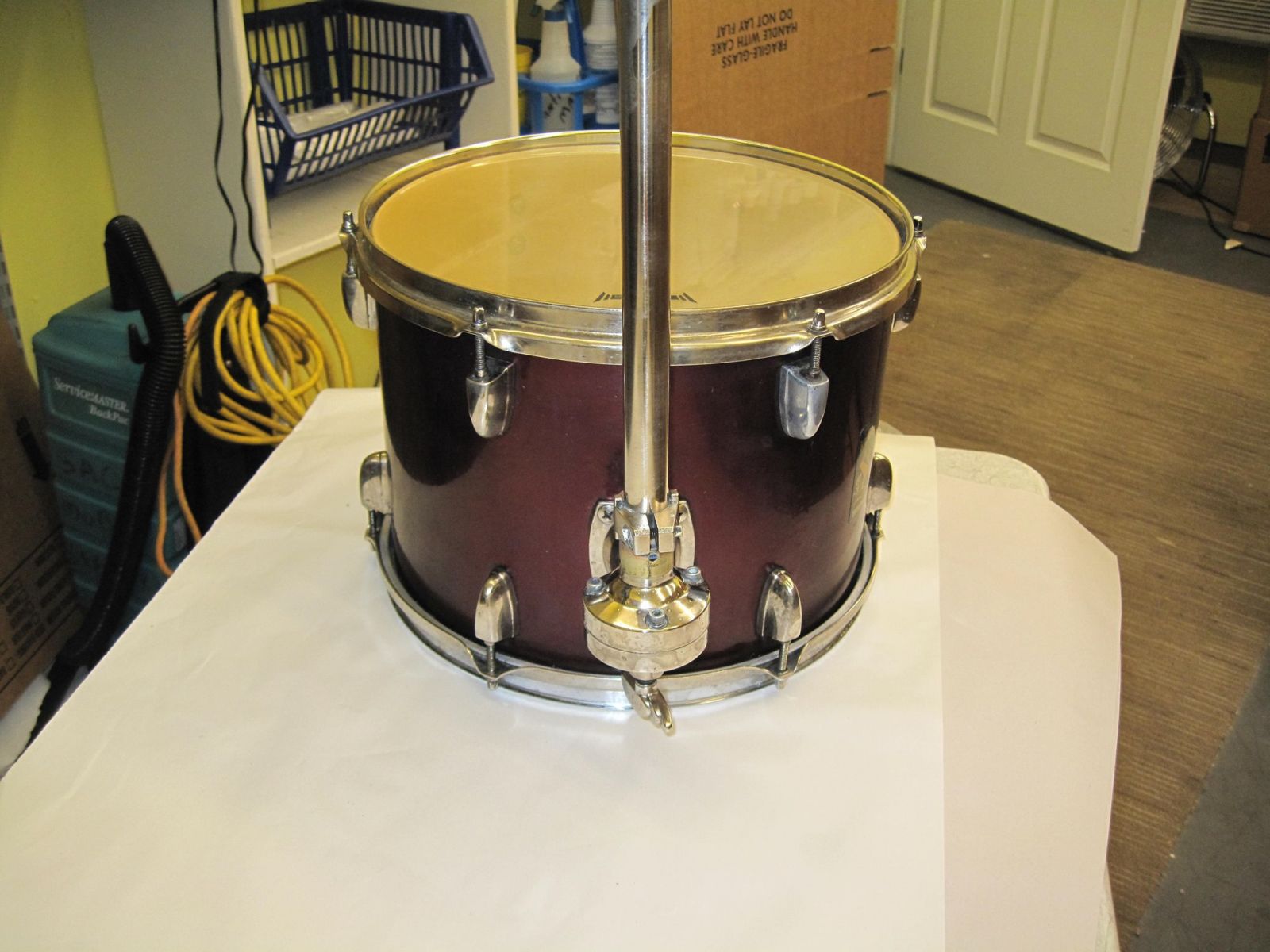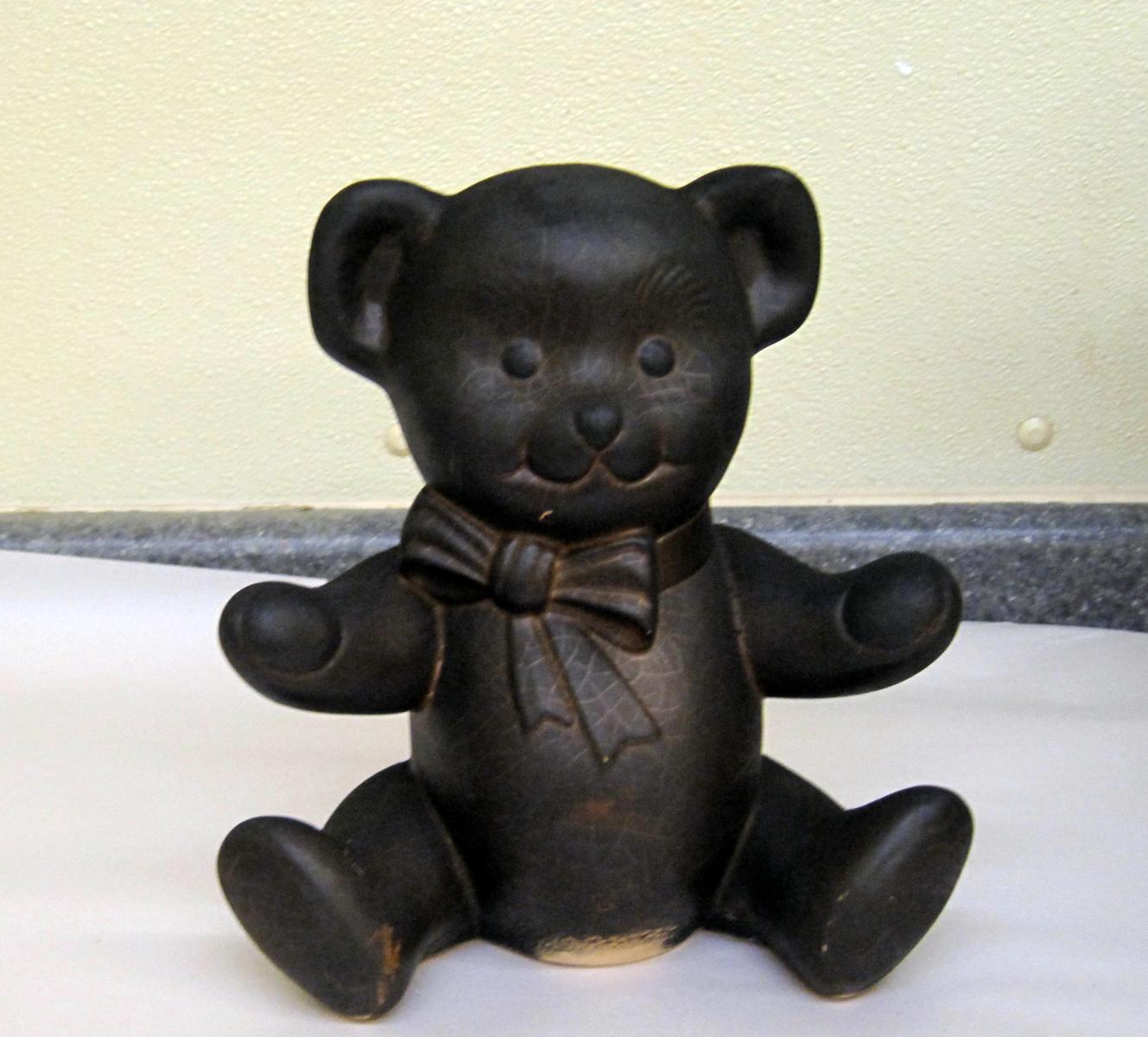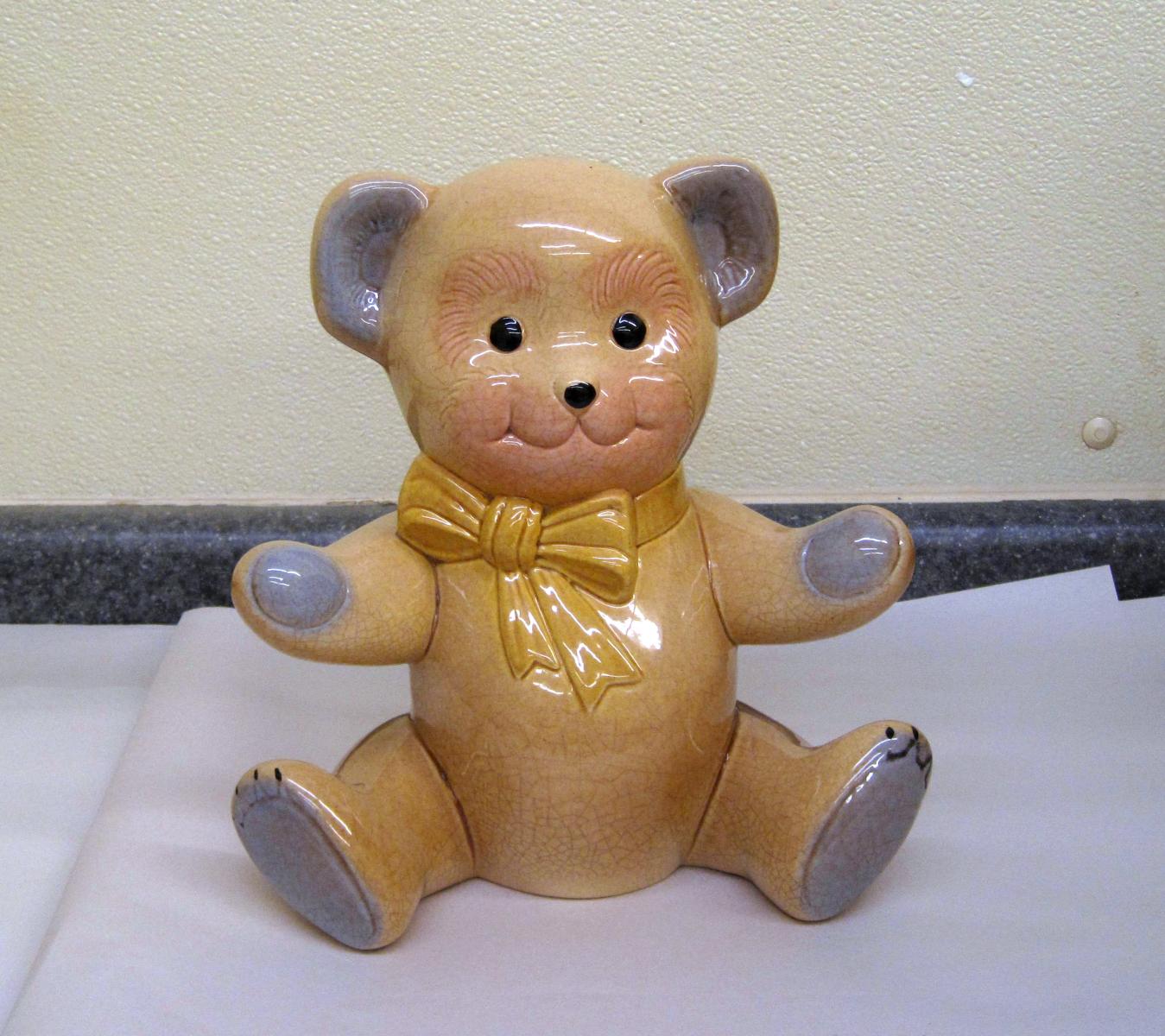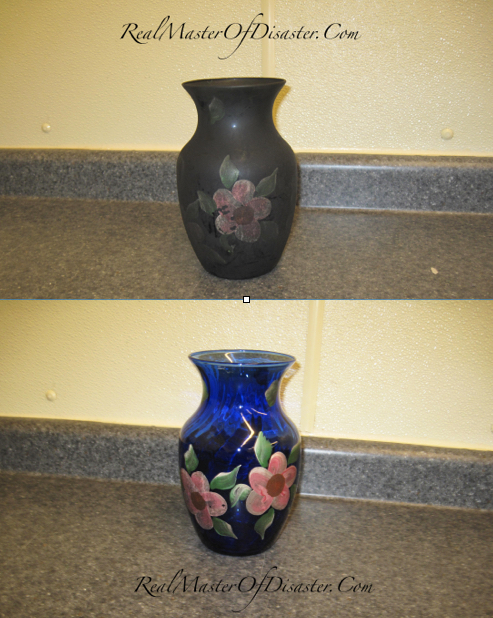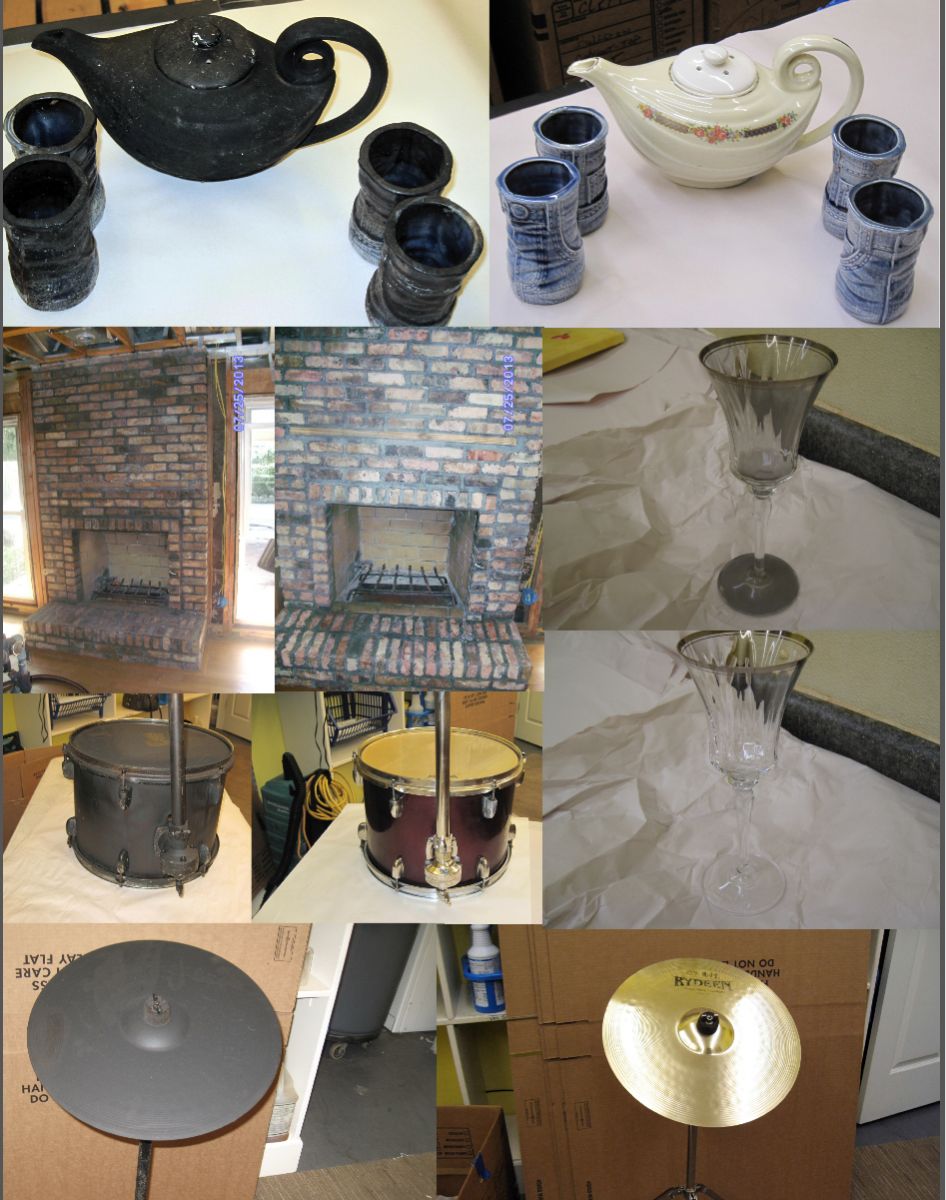 ServiceMaster Advanced, The Master of Disaster, is one of a small handful of companies locally that are approved as such. We appreciate the business that the insurance programs send to us; however out of the few that are approved as such, we want to stand alone as the best. We want to earn your business be deserving of your trust, not only, because the insurance company recommended us, but because our reputation and policies are such that you would have hired us anyway. We want to stand alone out of all of the recommended companies, that you will tell your insurance agent, company or adjuster that you want ServiceMaster Advanced Cleaning, Enterprise number 7027, (251) 928-1028, (251) 653-9333 or (251) 943-2230, to service your home or business. "We would be honored to serve you."