ServiceMaster Advanced Cleaning & Restoration announces that ServiceMaster Recovery Management is stationing large trucks of commercial and residential drying equipment in the Mobile area in preparation of the possibility of large scale flooding in conjunction with Tropical Storm Cindy.
According to Rob Guthans, President of ServiceMaster Advanced: "The decision was made to mobilize these trucks to the Mobile area, as this area was predicted to get the most in terms of rainfall. This will allow the crews to move West to Mississippi or Louisiana should conditions dictate. This incredibly talented team has responded to disasters all over the country, and there is really no job that is too large for them to handle."
The ServiceMaster Recovery Management Team Can be reached at (888) 786-3542, and are immediately available for large commercial losses. ServiceMaster Advanced can be reached locally at (251) 653-9333 and (251) 928-1028.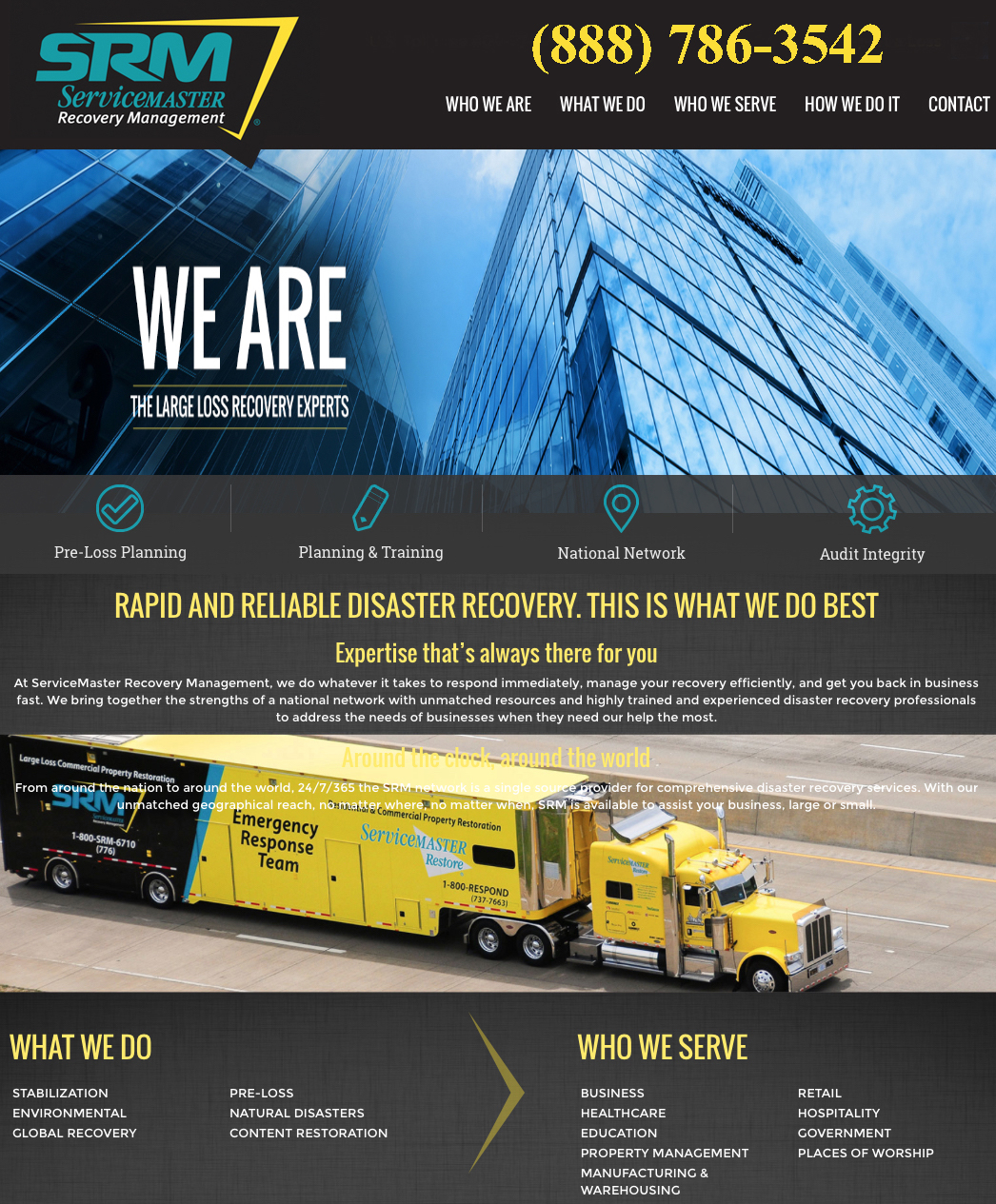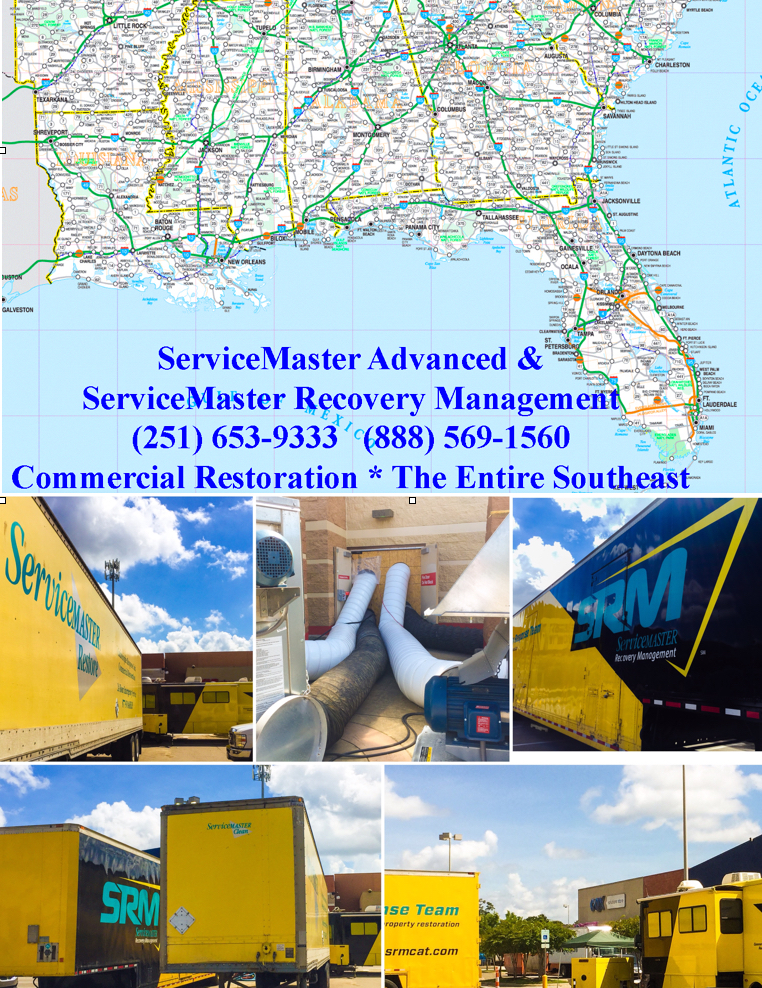 ServiceMaster Recovery Management is the nations leading disaster recovery response team.
SRM is backed by the strength of ServiceMaster Restore network, giving us access to unparalleled resources and knowledge. Our nationwide network of disaster restoration experts enables us to provide on-site assistance within four hours of your initial call. And our highly trained disaster recovery team of first responders quickly applies their expertise to get you back to business fast. We bring together the strengths of a national network with unmatched resources and highly trained and experienced disaster recovery professionals to address the needs of businesses when they need our help the most. And, we communicate closely with you at every step in the recovery process. https://www.srmcat.com/who-we-are/about-srm
ServiceMaster Advanced Cleaning & Restoration serves commercial and residential customers on Alabama and Mississippi Gulf Coast for water damage restoration, fire damage restoration and mold remediation; and has been doing so for over thirty years. http://www.servicemastermobilealabama.com