(251) 653-9333, (251) 928-1028 & (251) 943-2230 are the LOCAL numbers for ServiceMaster Advanced Cleaning & Restoration, the Master of Disaster.
We have all seen the ads on the internet and on TV. Home Advisor, and national providers promoting a website or an 800 number for contracting, water damage restoration, fire damage restoration and mold remediation. While some of the ads refer to franchises, others are simply middlemen.
In some cases, there is little vetting done. In many, they have never met the contractor in person! They have never ever visited his facility and met his people! Sometimes the vetting is done by checking certifications, liens and licenses only via the internet. the tales of woe are incredible. Here are some examples of what can happen: http://www.servicemastermobilealabama.com/Questions-To-Ask-A-Water-Damage-Restoration-Company-Gulf-Coastal-Alabama-Mississippi.html In that article, we also suggest a list of questions that you might want to ask a potential provider.
We cannot stress enough that regardless of who recommends your water damage restoration contractor, even if it is your insurance company, make sure you deal with a local, known entity.
ServiceMaster Advanced has been servicing Mobile, and Baldwin Counties in Alabama, and the Mississippi Gulf Coast for over thirty years. Our reputation is everything to us.
Here are actual pictures of our local offices: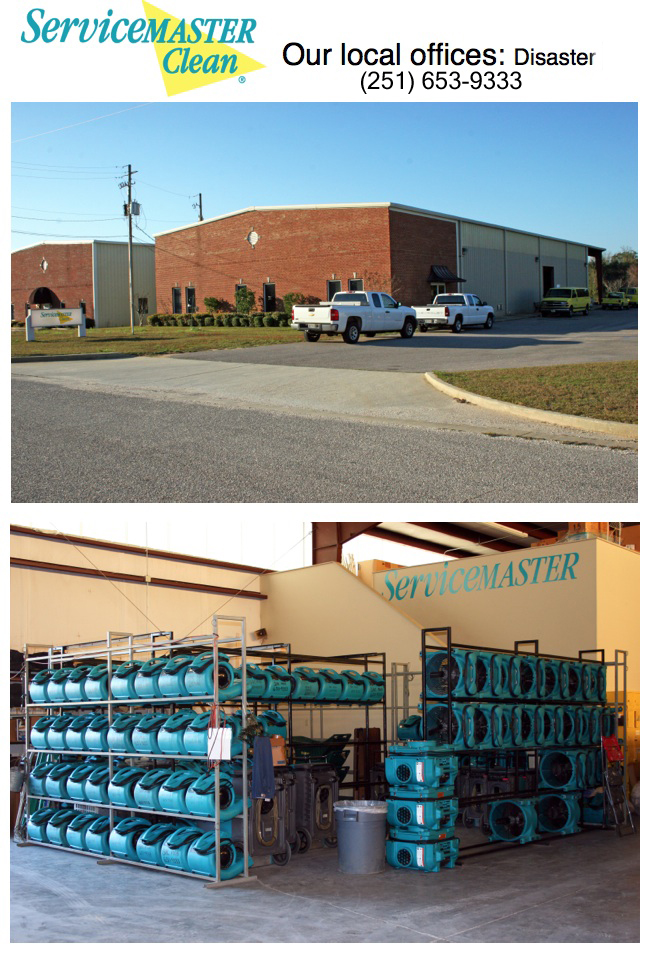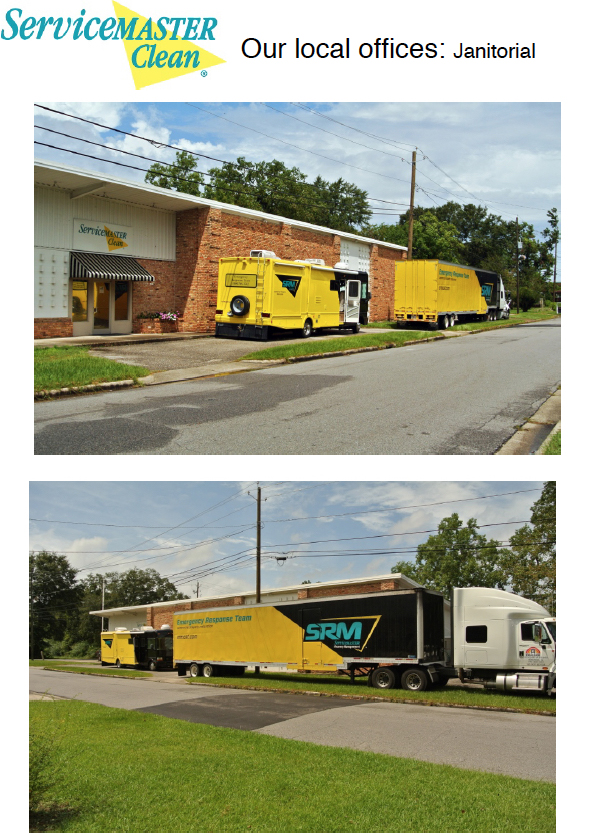 In addition, we are certified by the IICRC: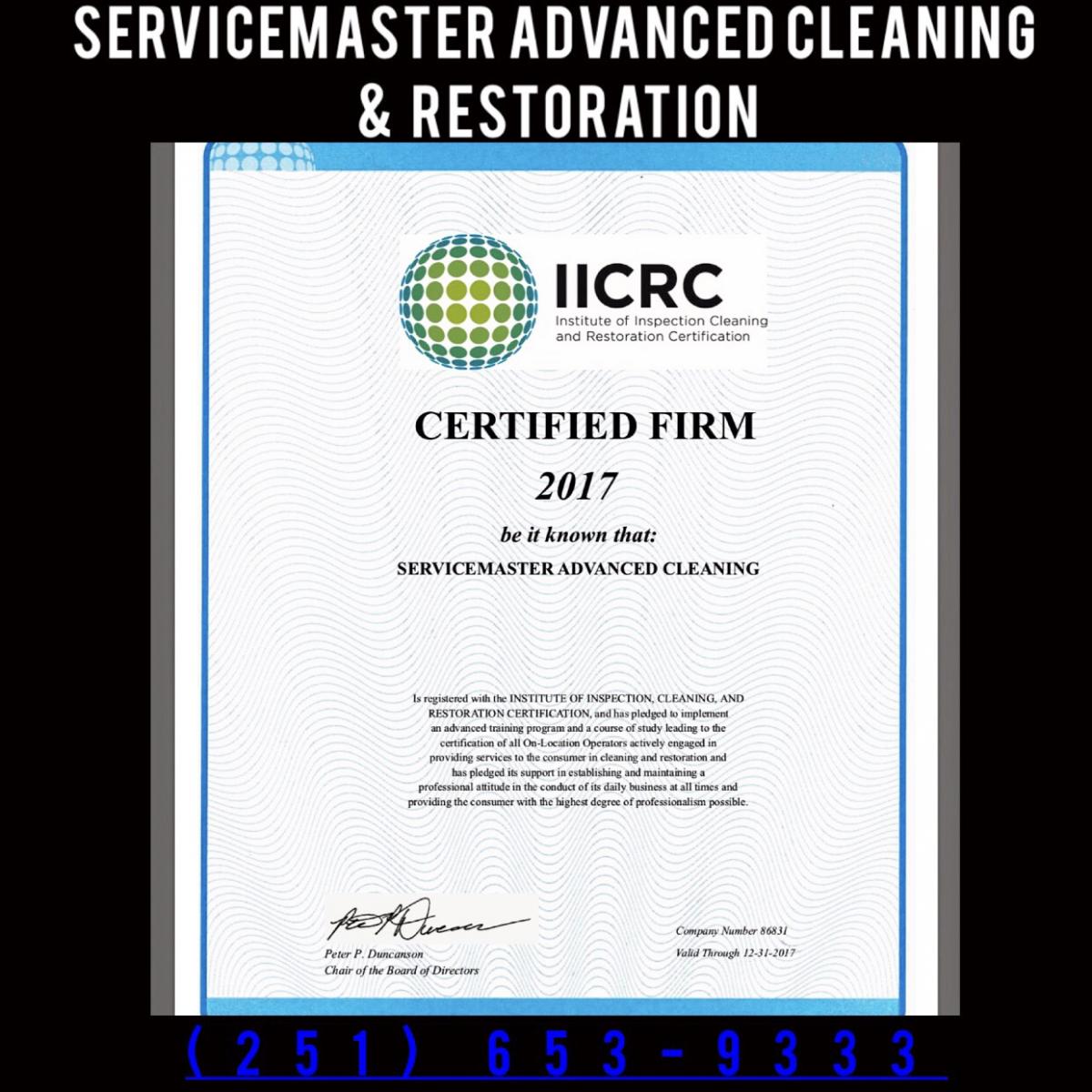 And we have TONS of LOCAL reviews:
Whether it is Google, Facebook, GuildQuality or our own website, we consistently receive excellent reviews, positive feedback and personal Thank You letters for our excellent work. We take our job seriously, and we consistently aim to exceed the expectations of our customers.
Here are links to our various reviews and testimonials:
On Google: https://www.google.com/?gws_rd=ssl#q=servicemaster+advanced+cleaning&lrd=0x889a4dc8ab45d641:0x5fa58bbf9fe774d3,1,
On Facebook: https://www.facebook.com/servicemasteradvancedcleaningandrestoration/
On GuildQuality: https://www.guildquality.com/cr/ServiceMaster-Advanced-Cleaning-Mobile/CL9101346308498C
On Our Own Website: http://www.servicemastermobilealabama.com/Testimonials.html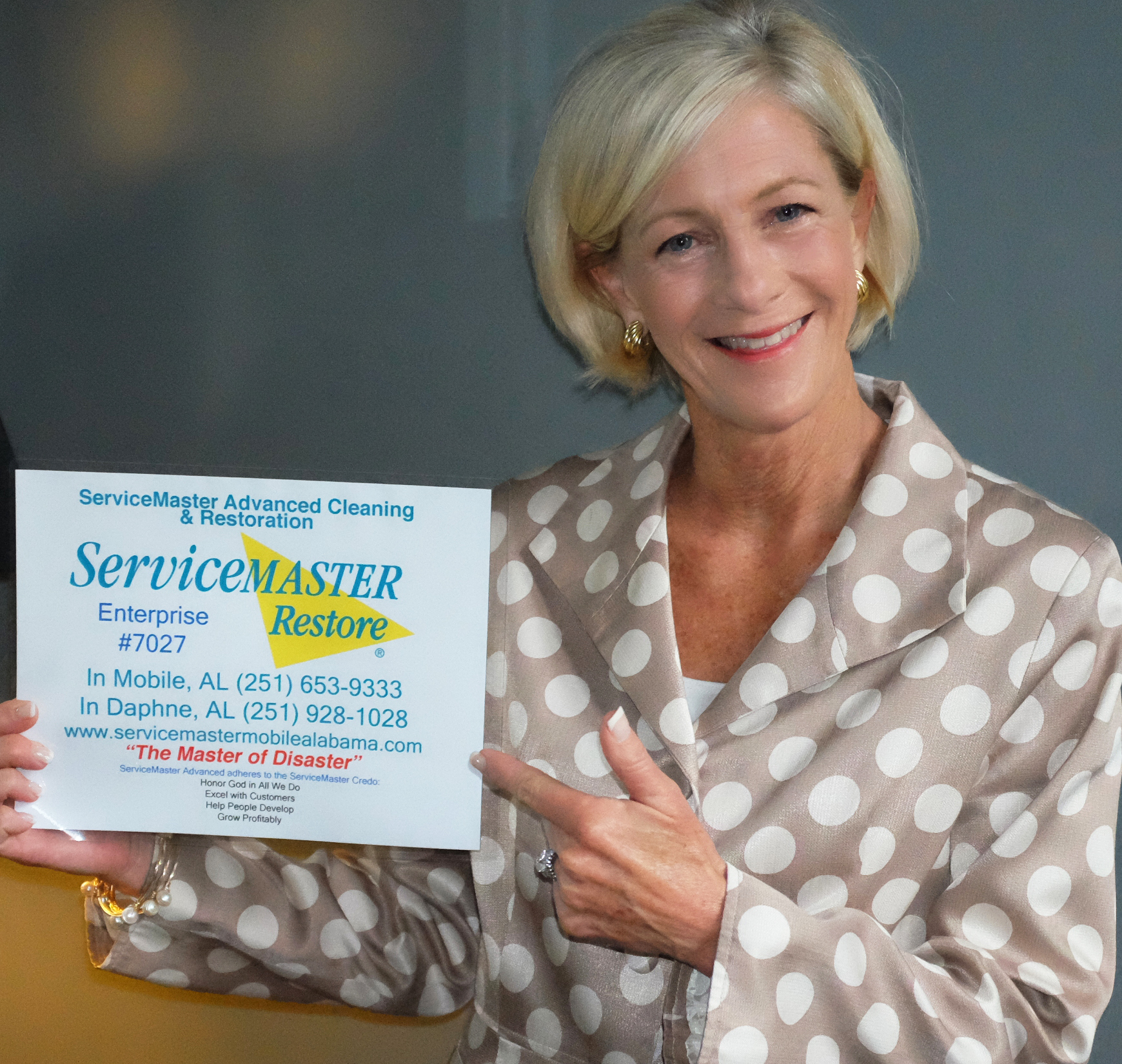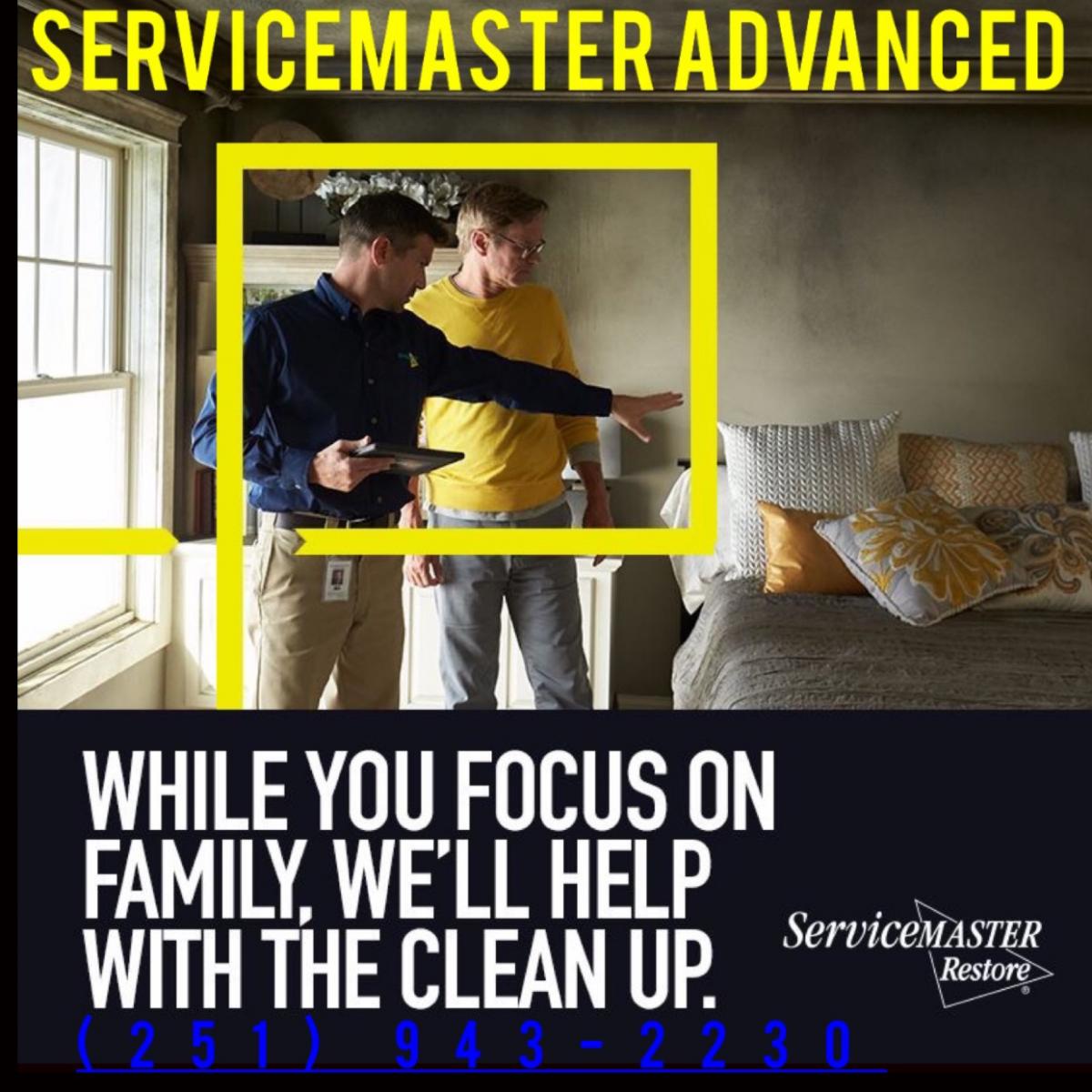 Below are actual pictures of large loss commercial and industrial water damage restoration and fire restoration jobs actually performed by ServiceMaster Advanced Cleaning & Restoration and the ServiceMaster Recovery Management (SRM) Network. Unlike many other small or regional players, we have actually performed this work for many years, and we know how to handle a large commercial loss from start to finish. We have consistently brought projects like this in, on-time and on-budget, with our goal to minimize disruption to the affected businesses and bring them back to working status as fast as humanly possible. Some of these jobs, and many others, were awarded to us after a competitor was terminated because they couldn't deliver. If you need help, please call us at (251) 928-1028 in Baldwin County, (251) 943-2230 in Foley, or (251) 653-9333 in Mobile.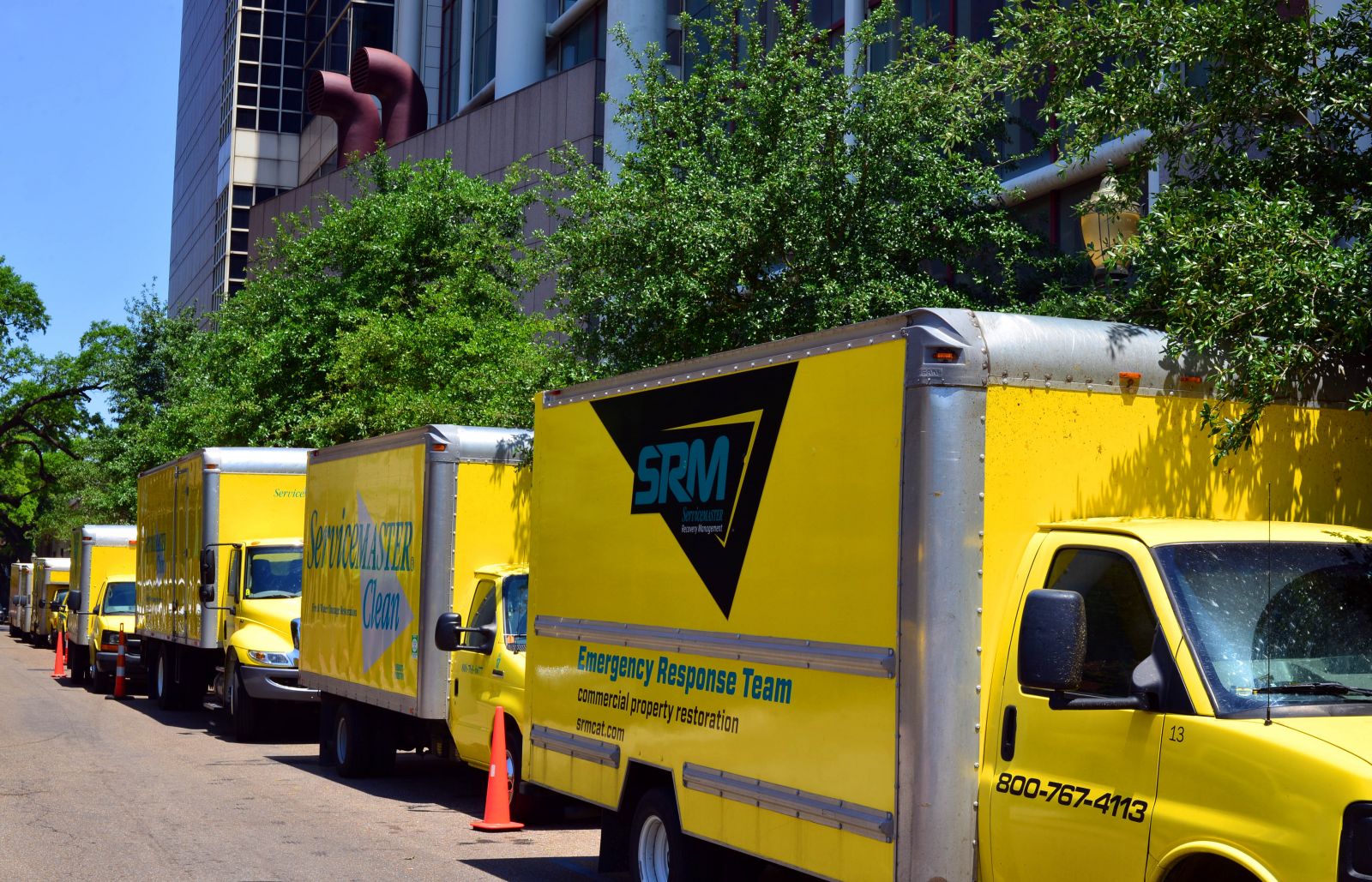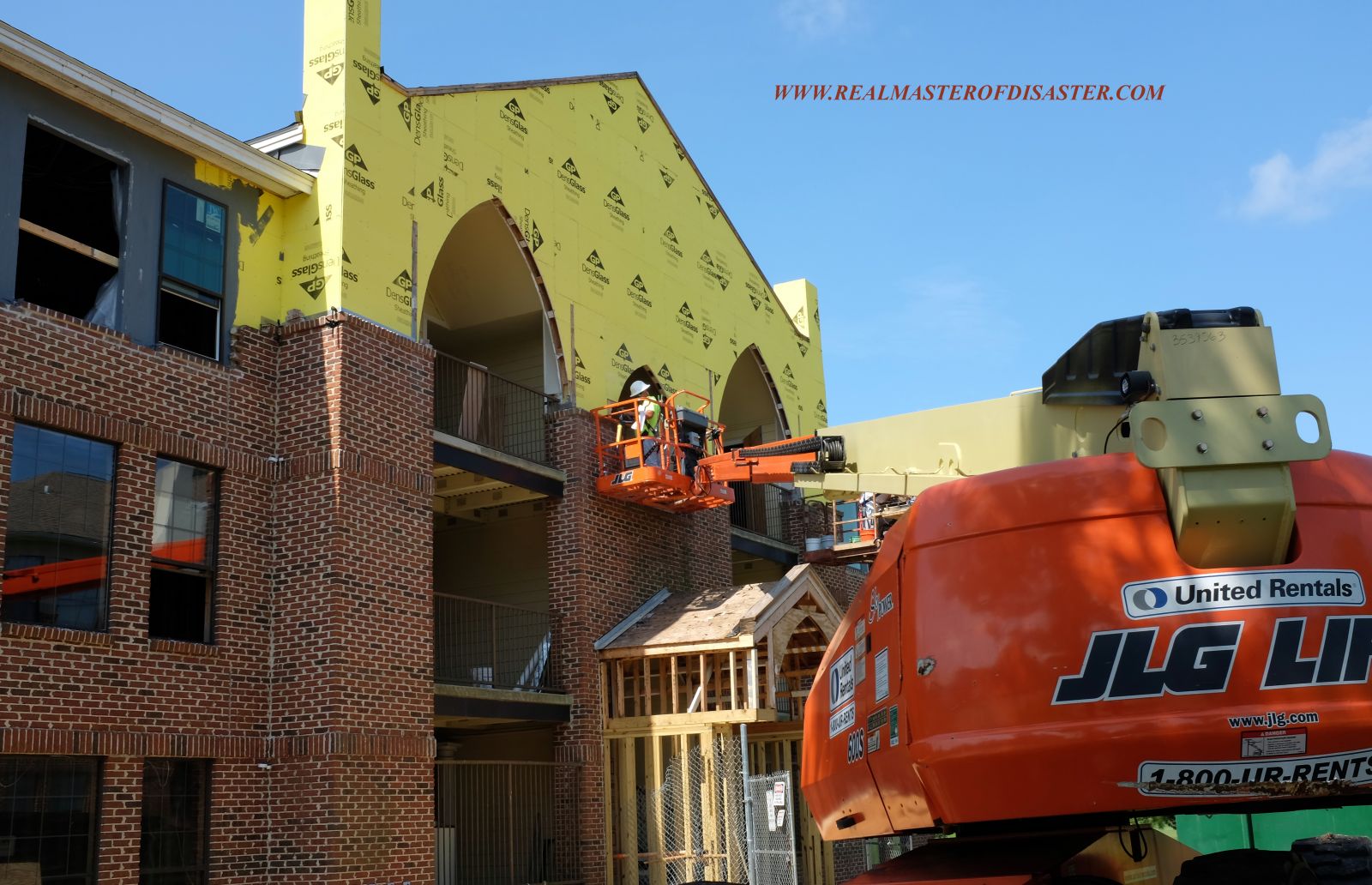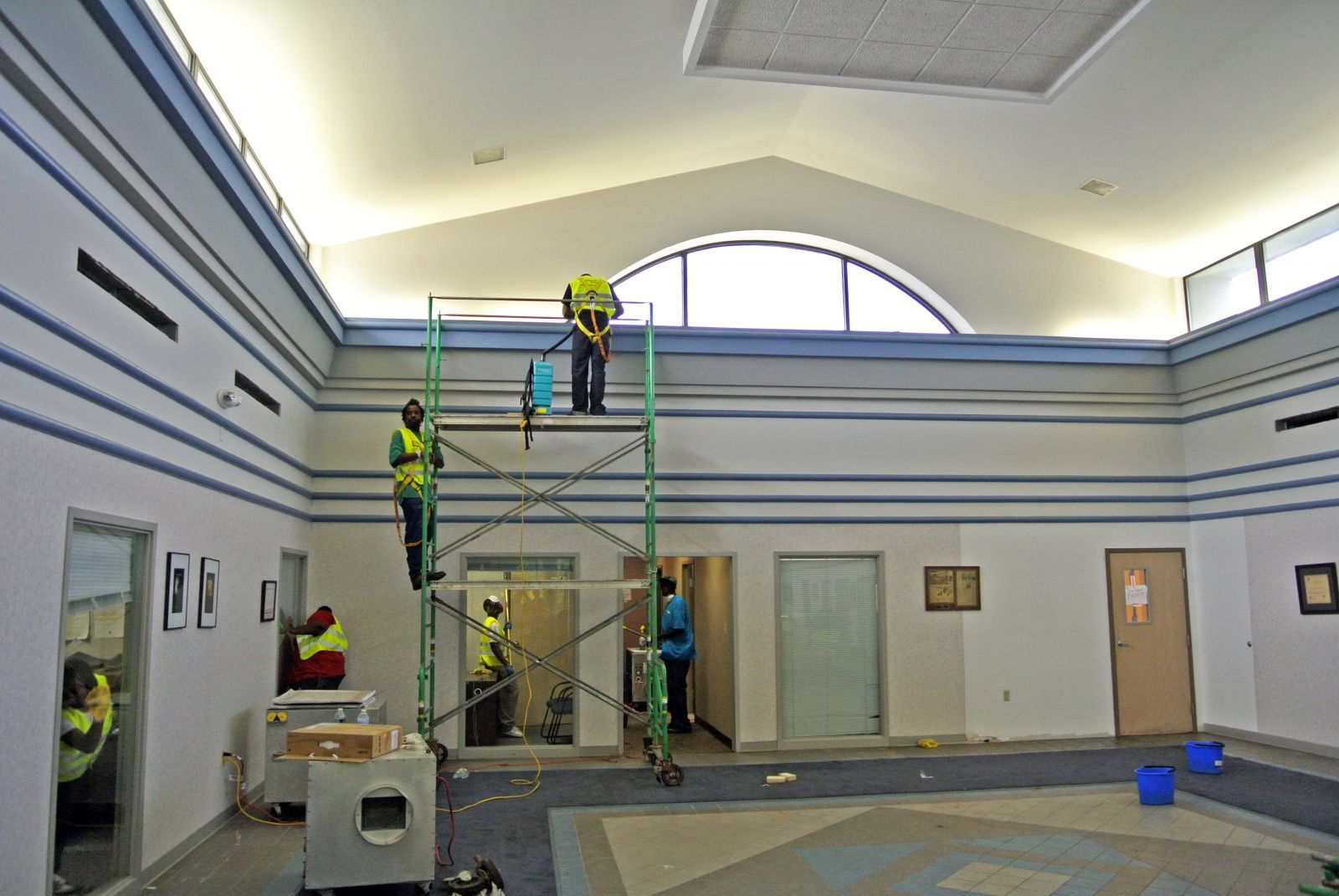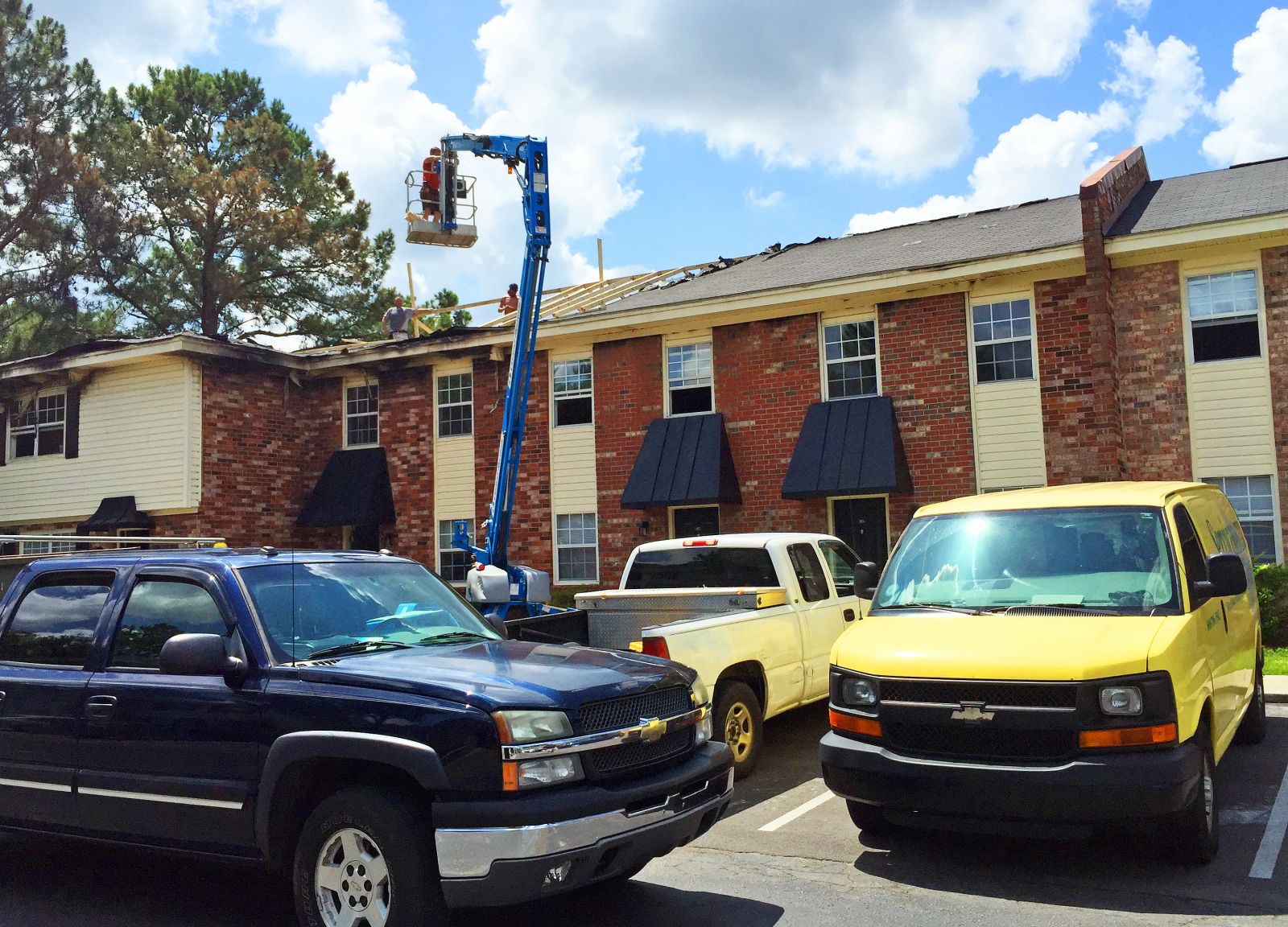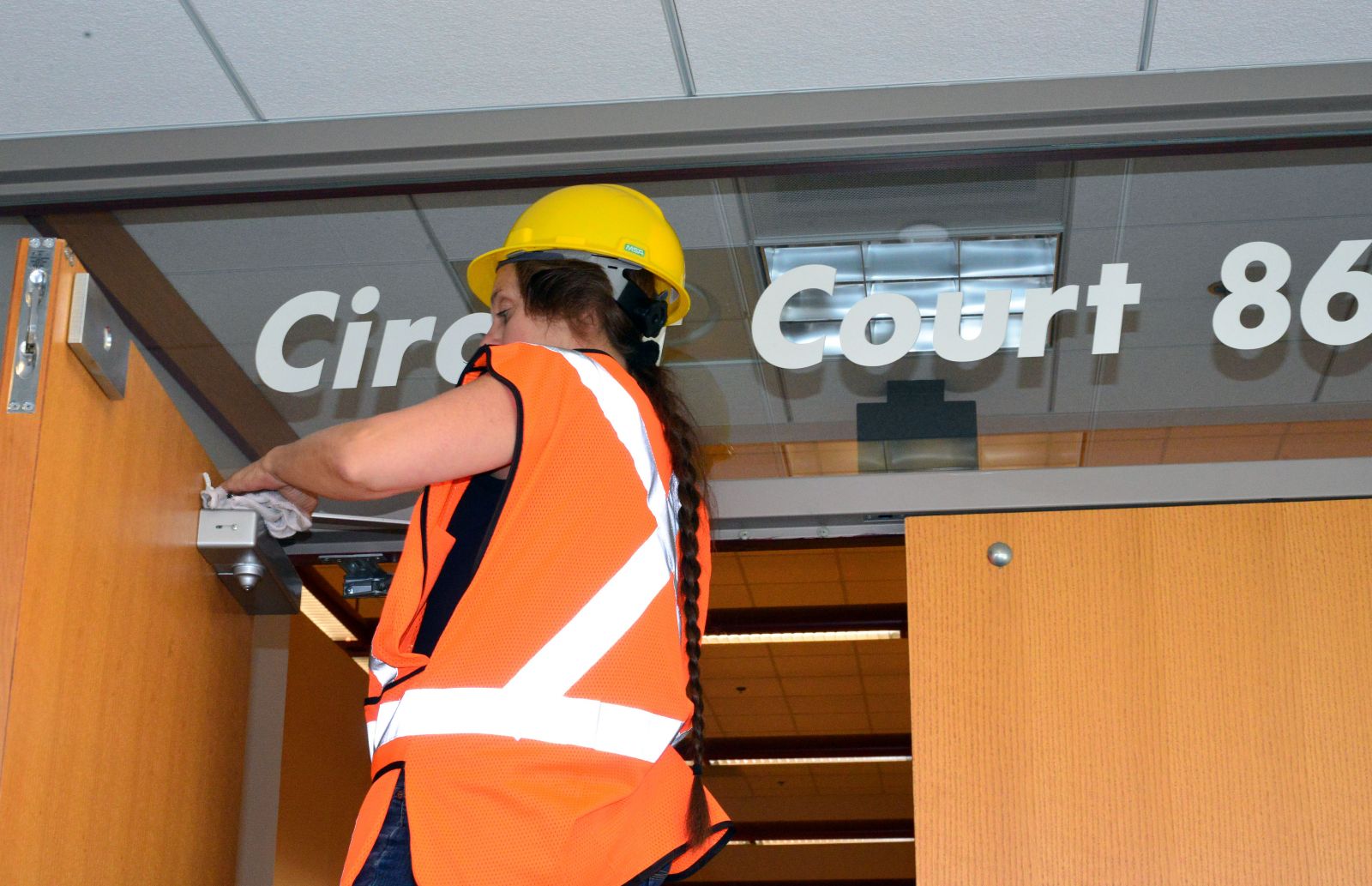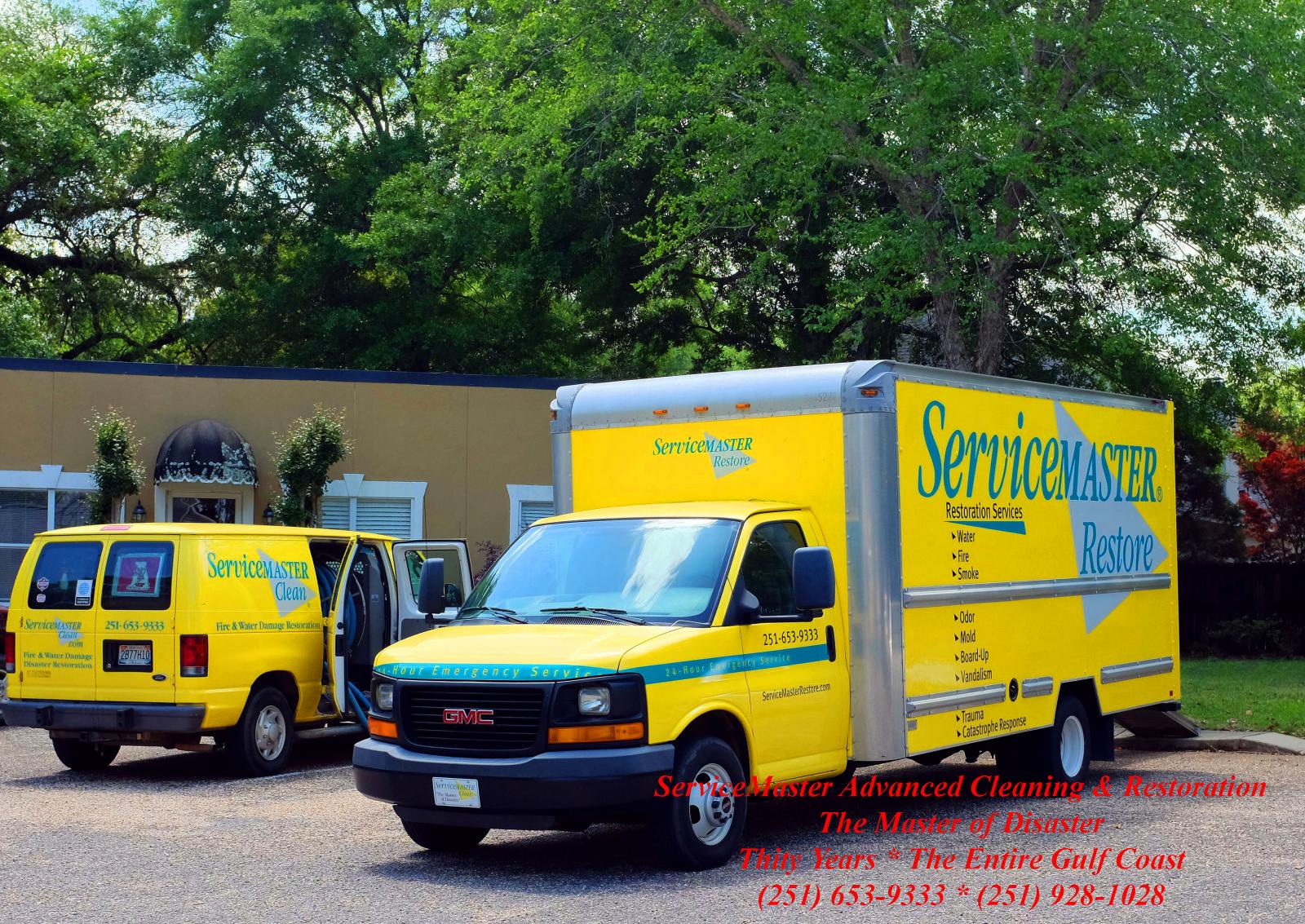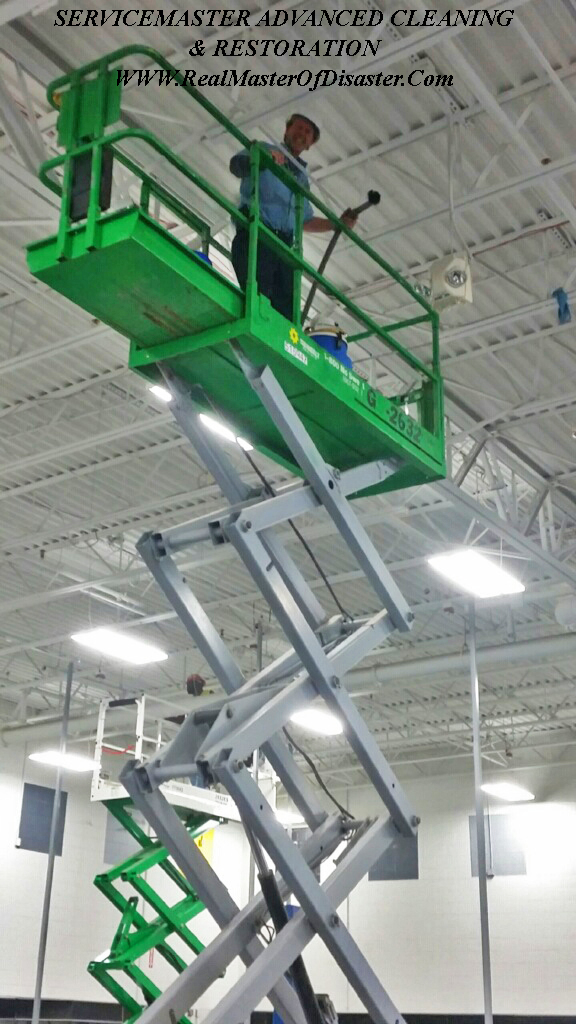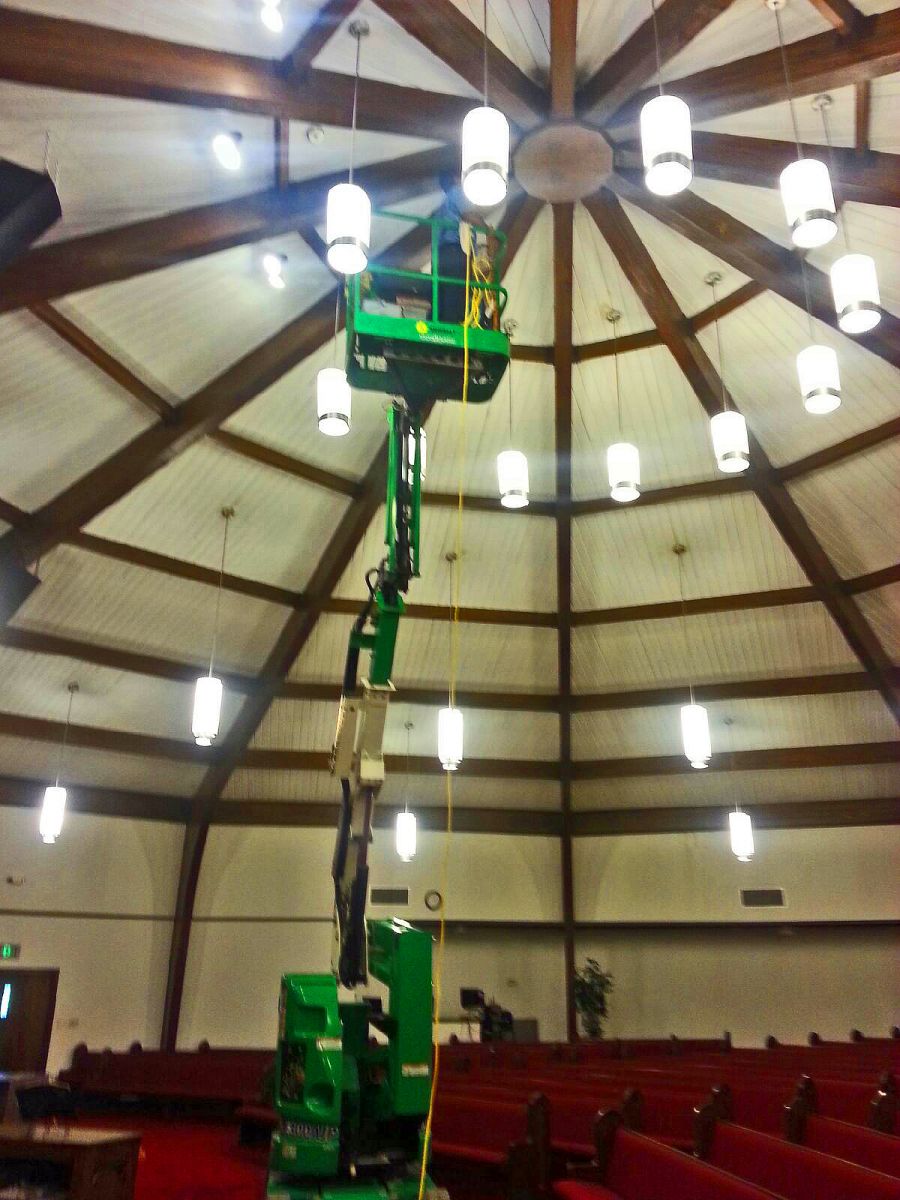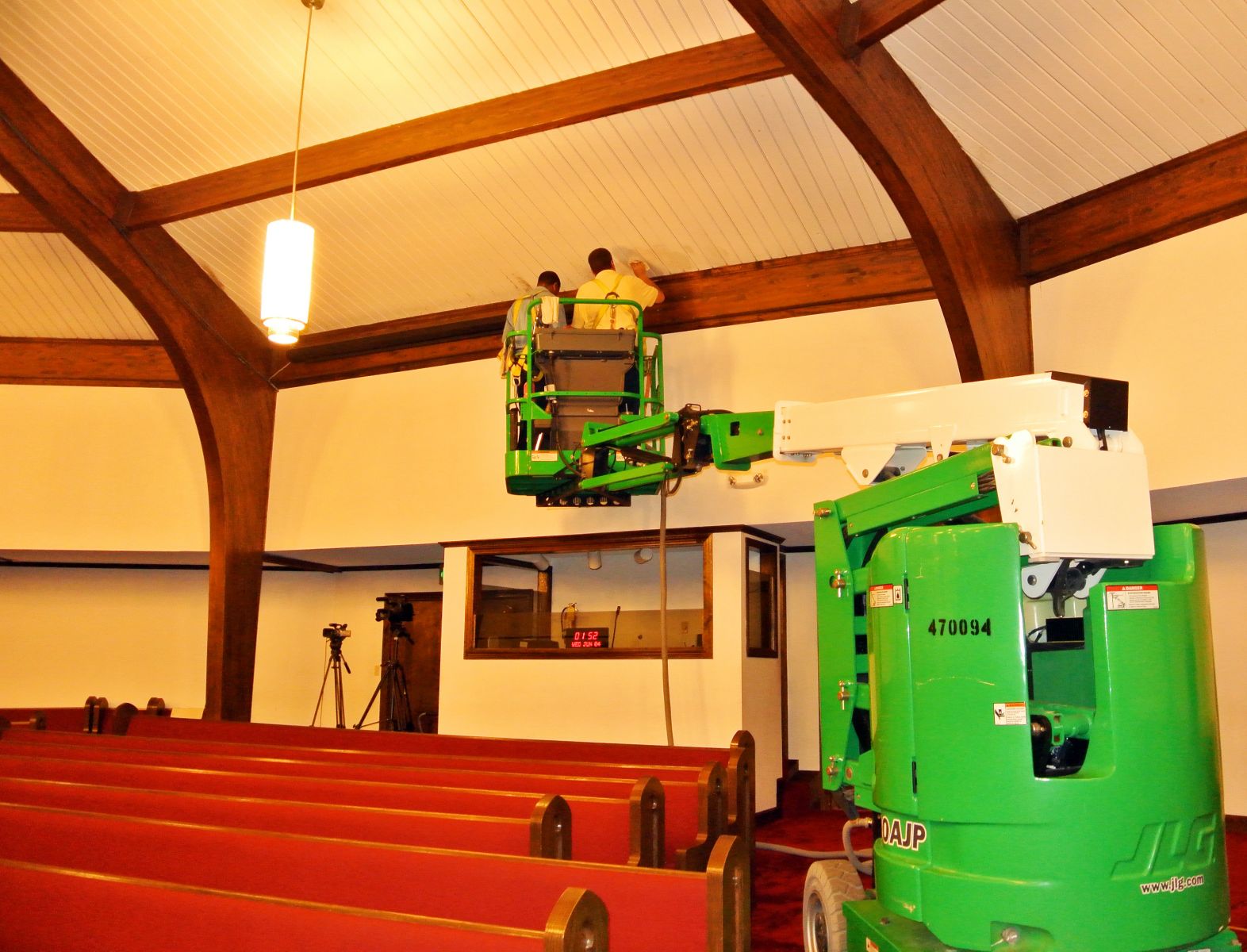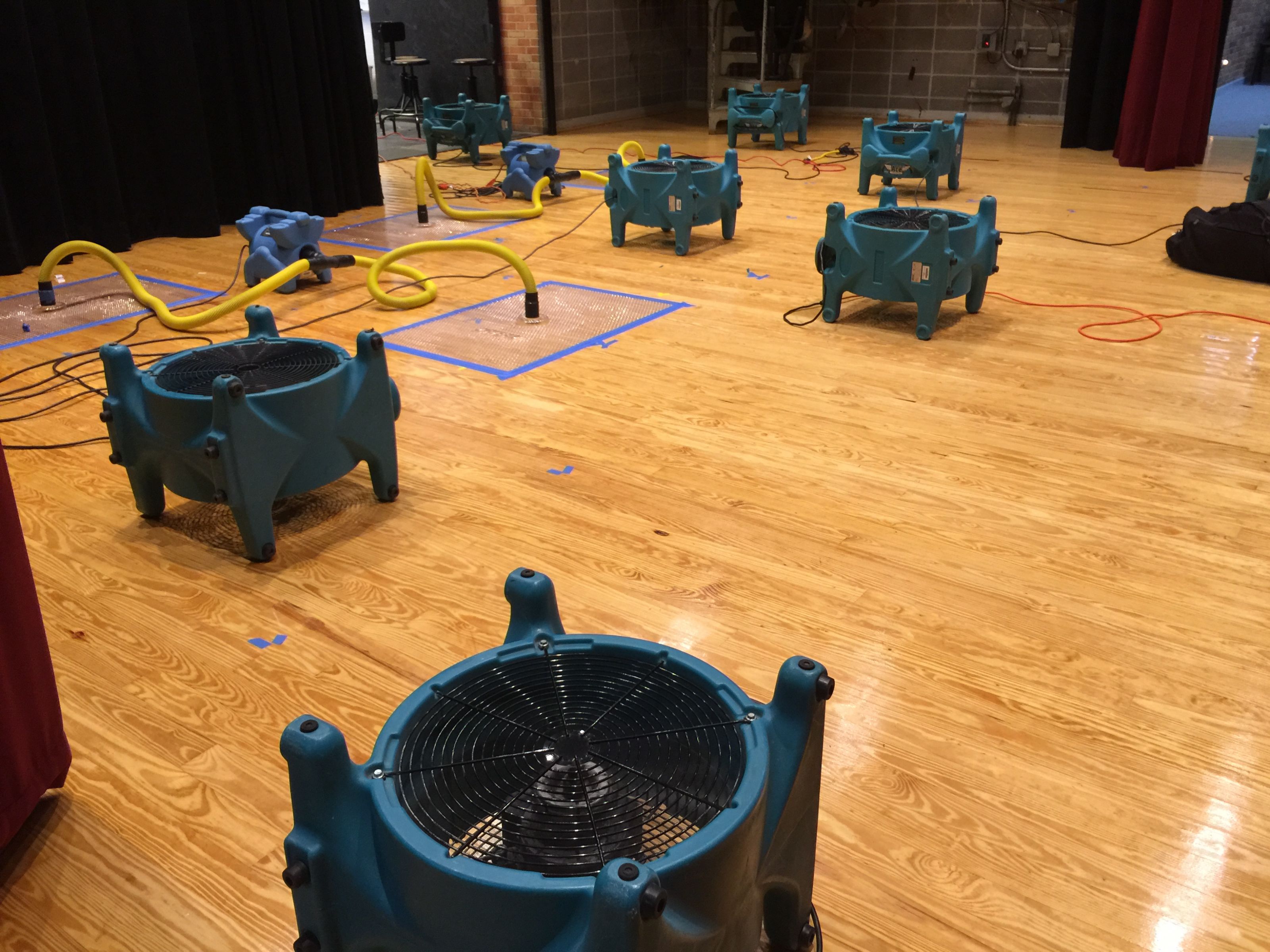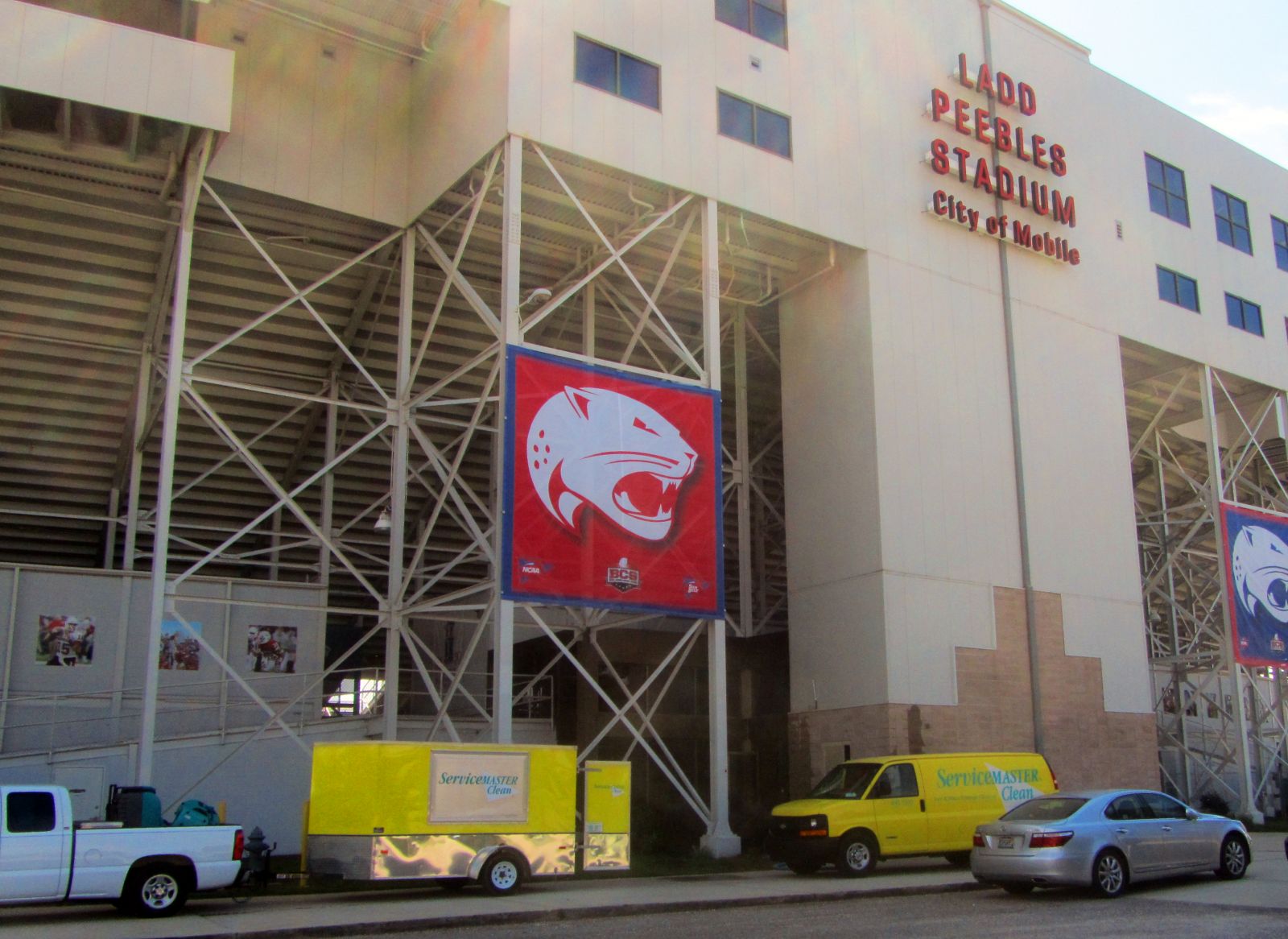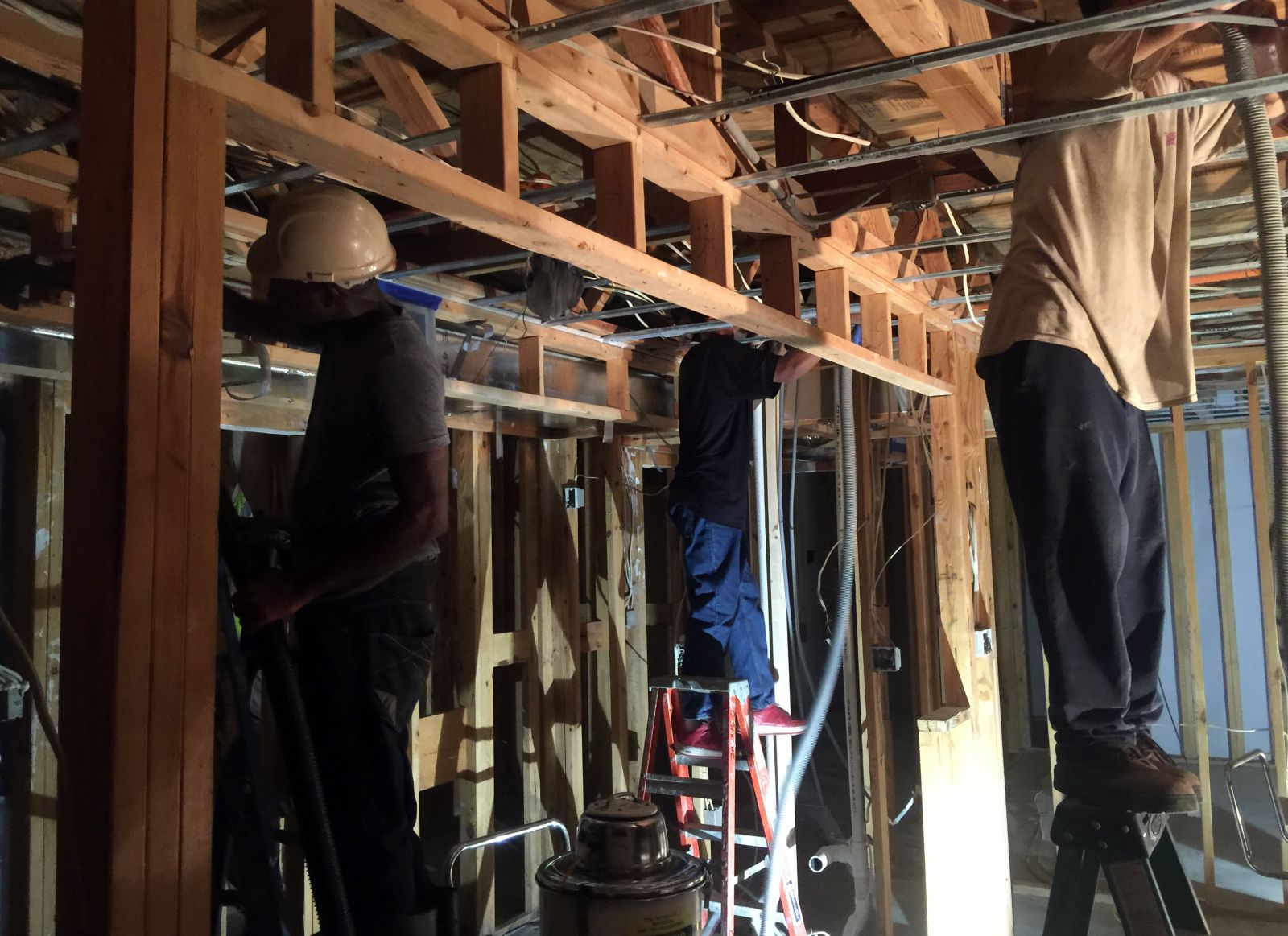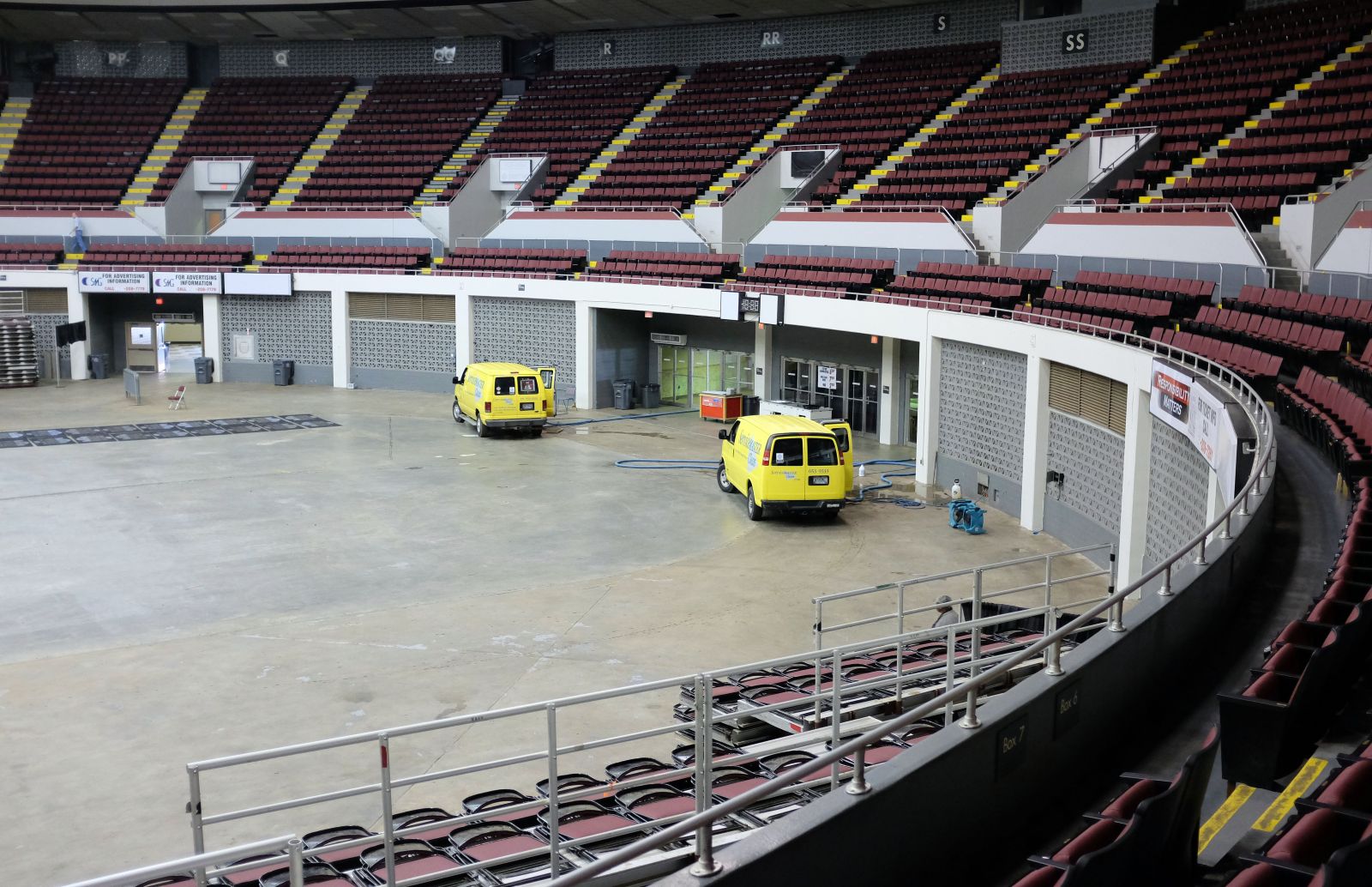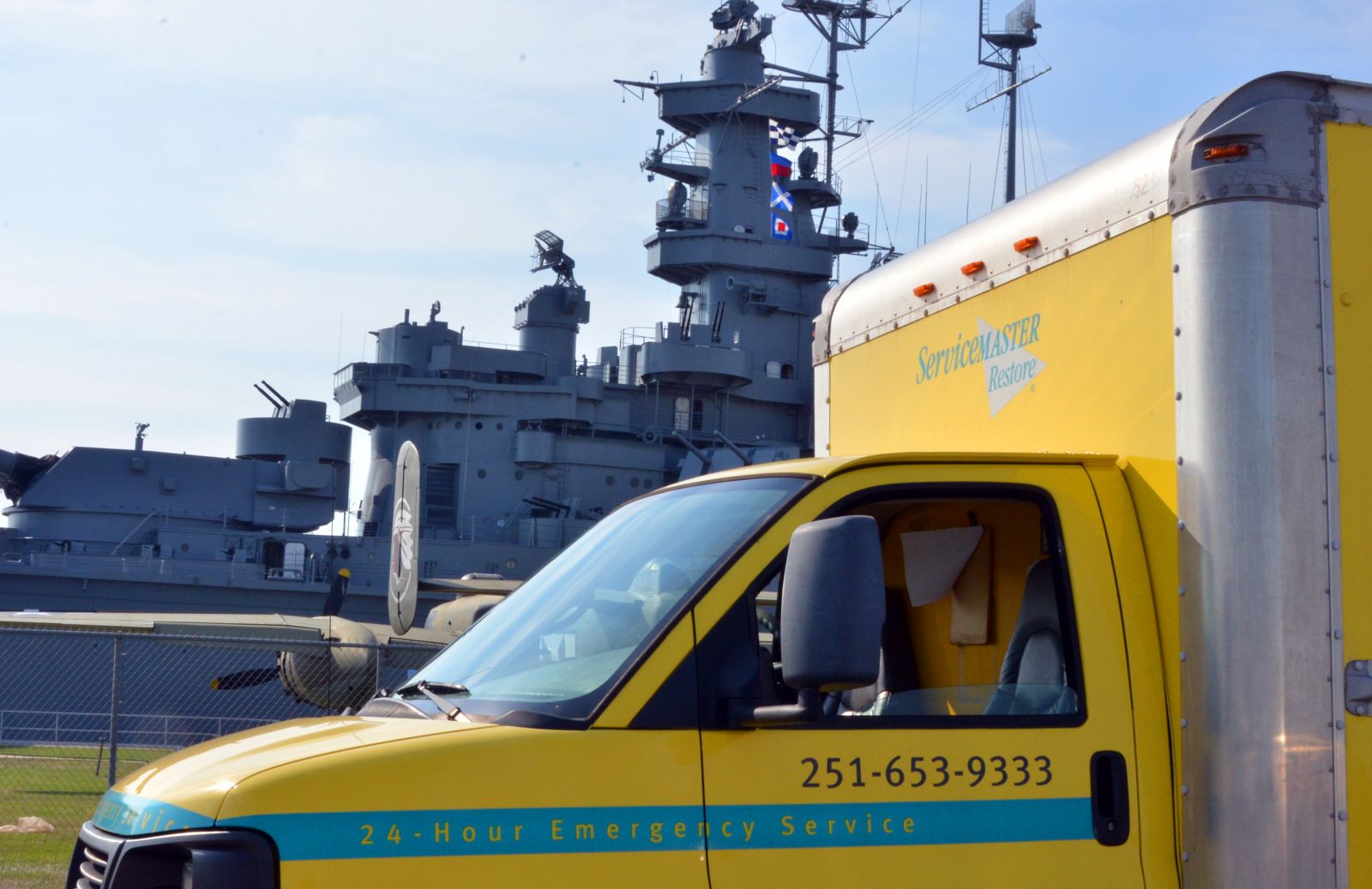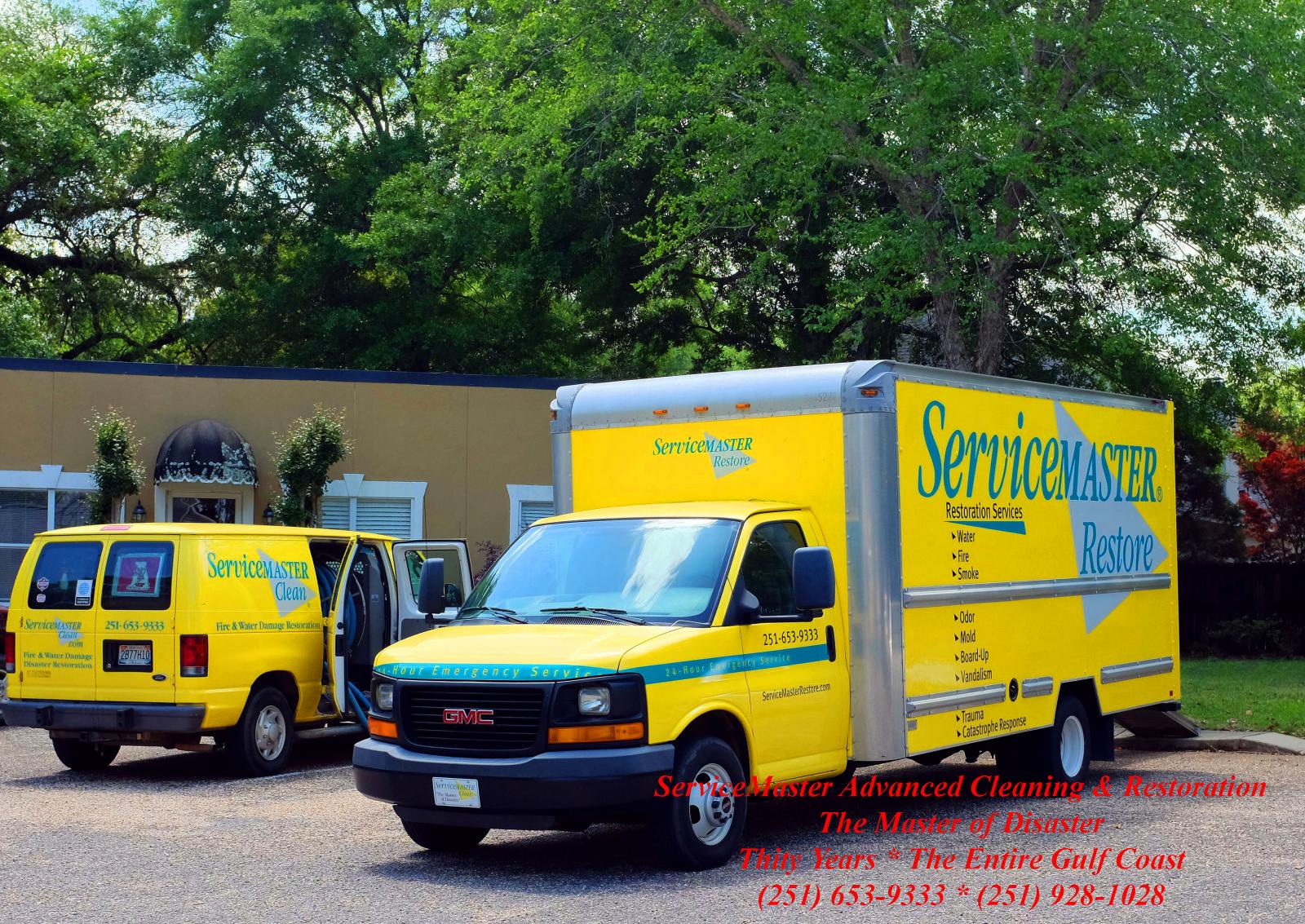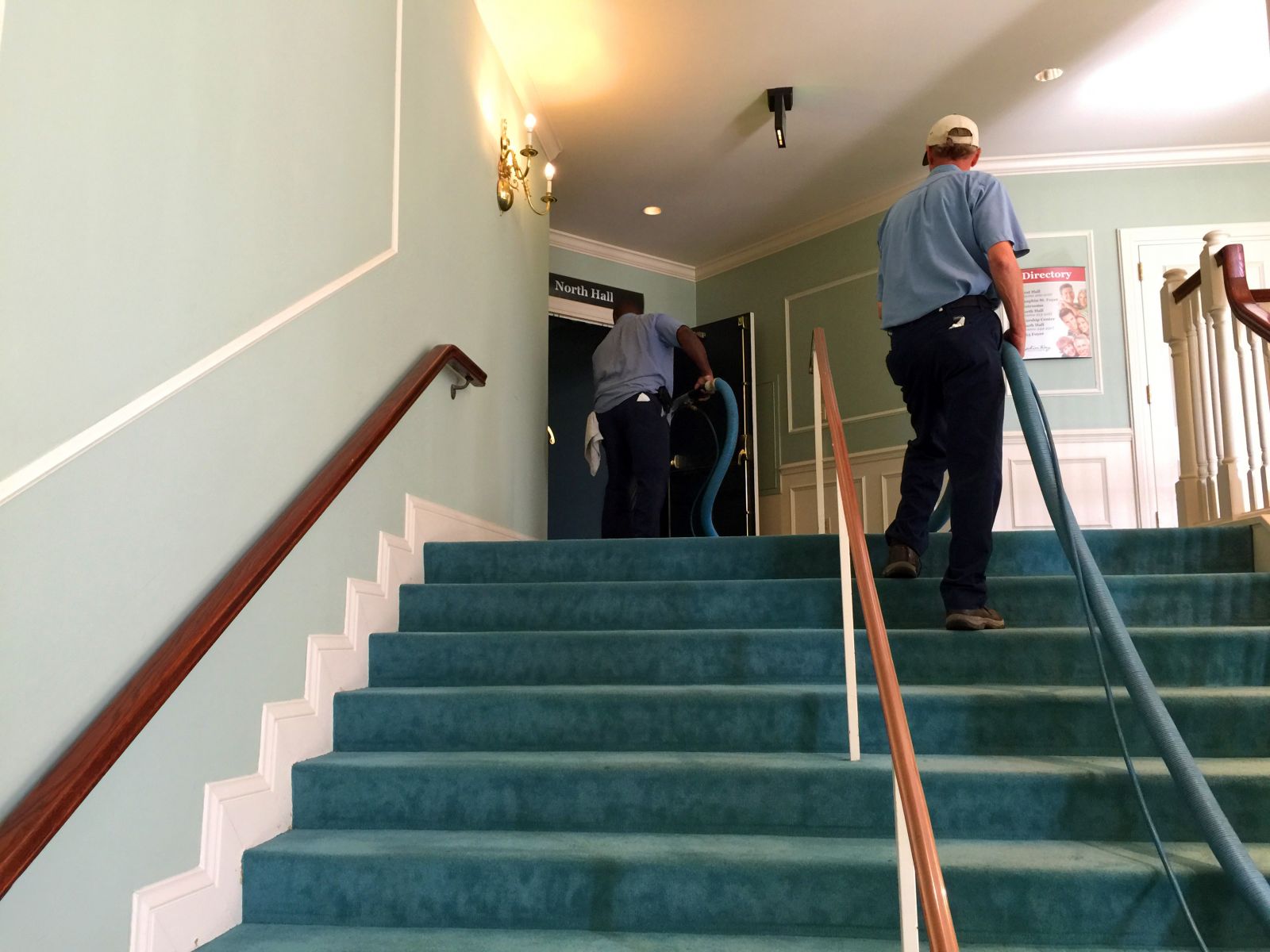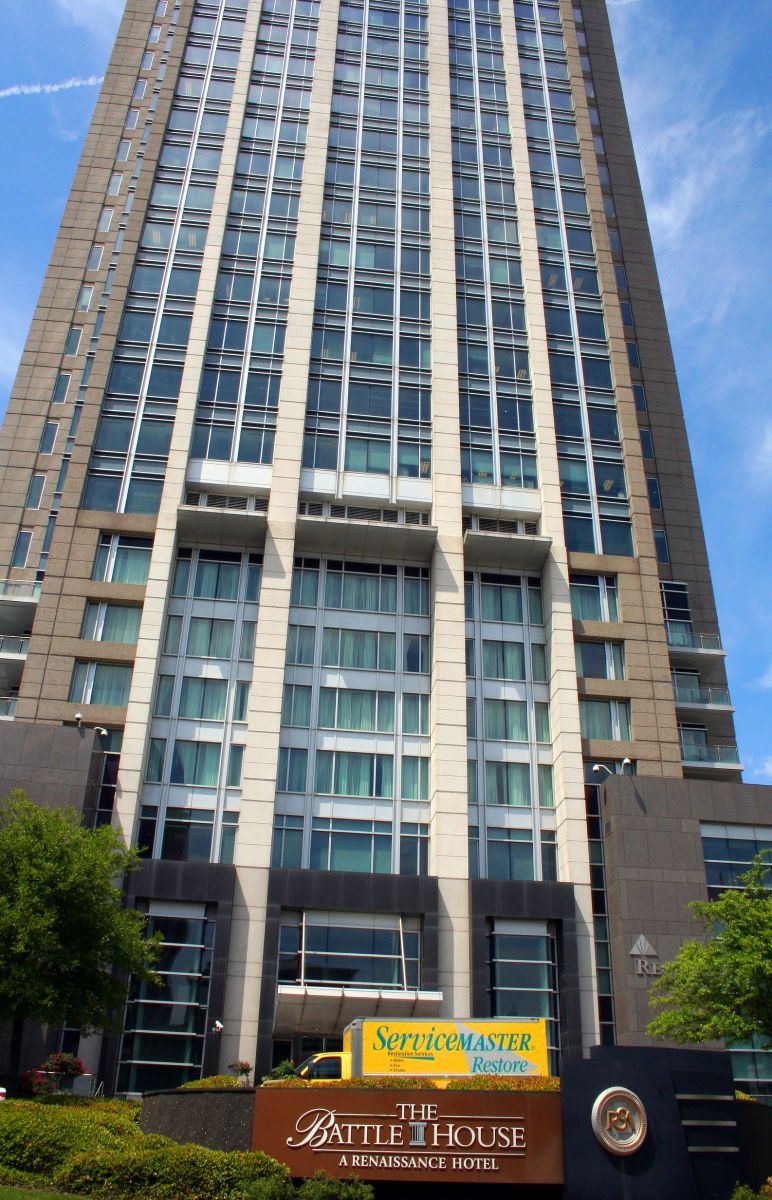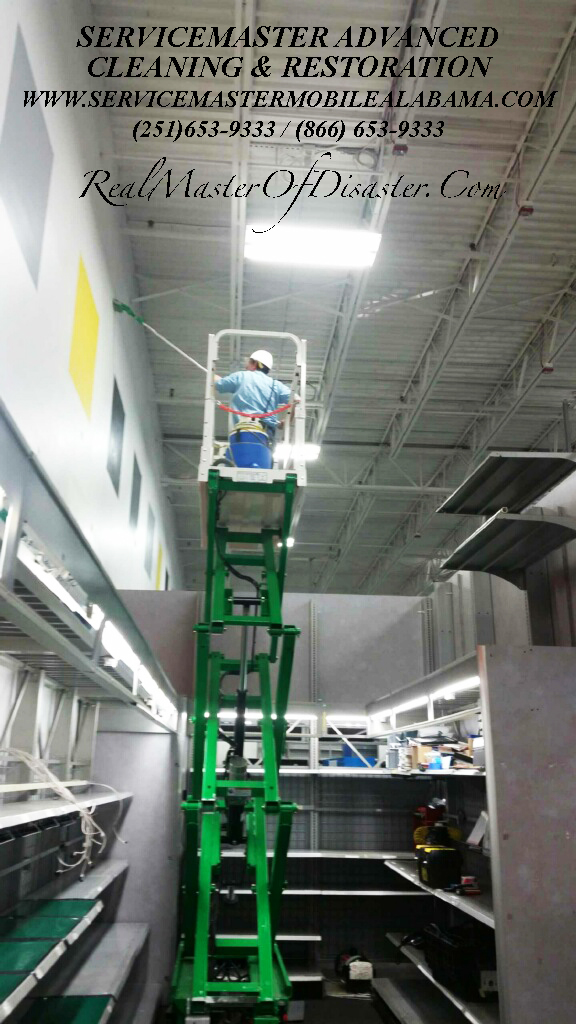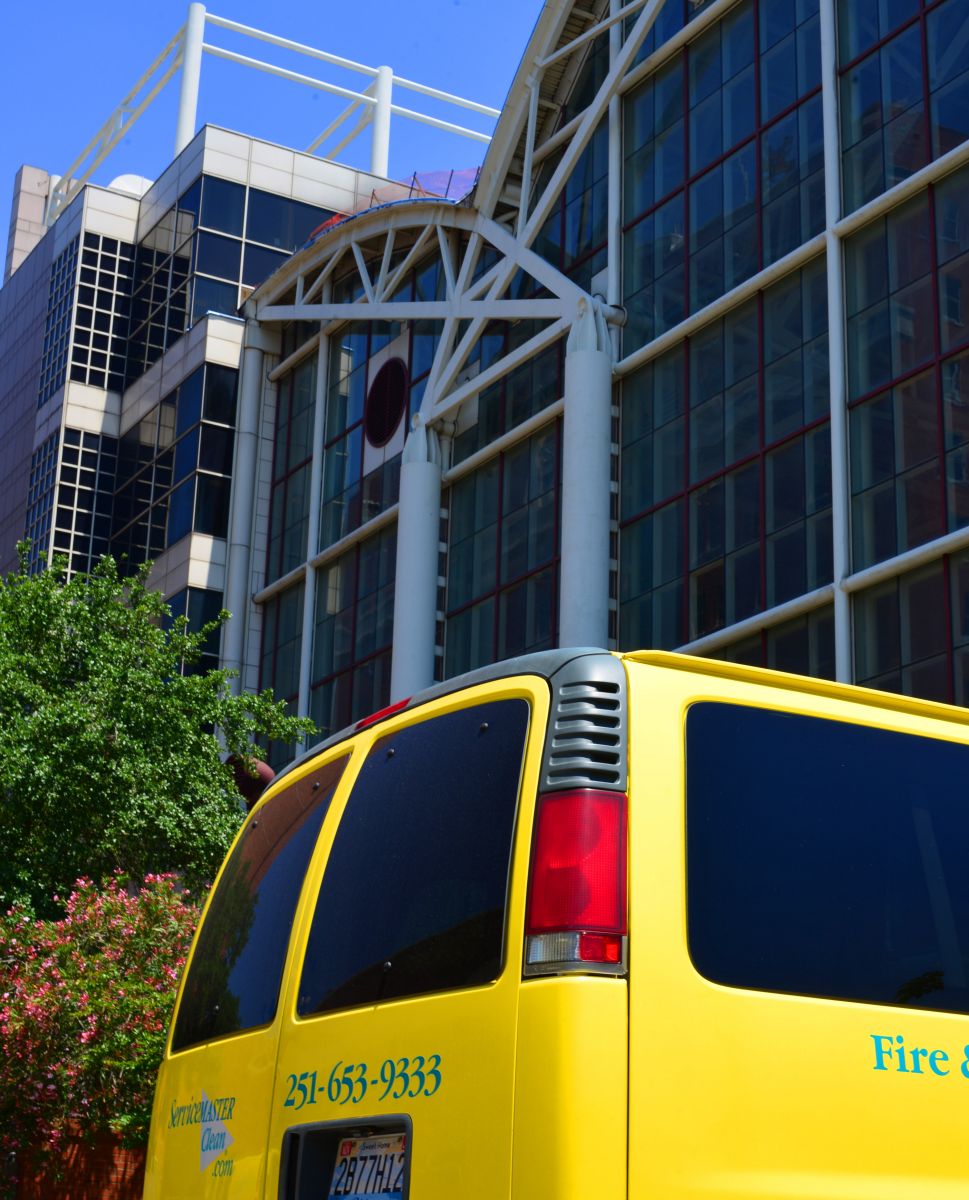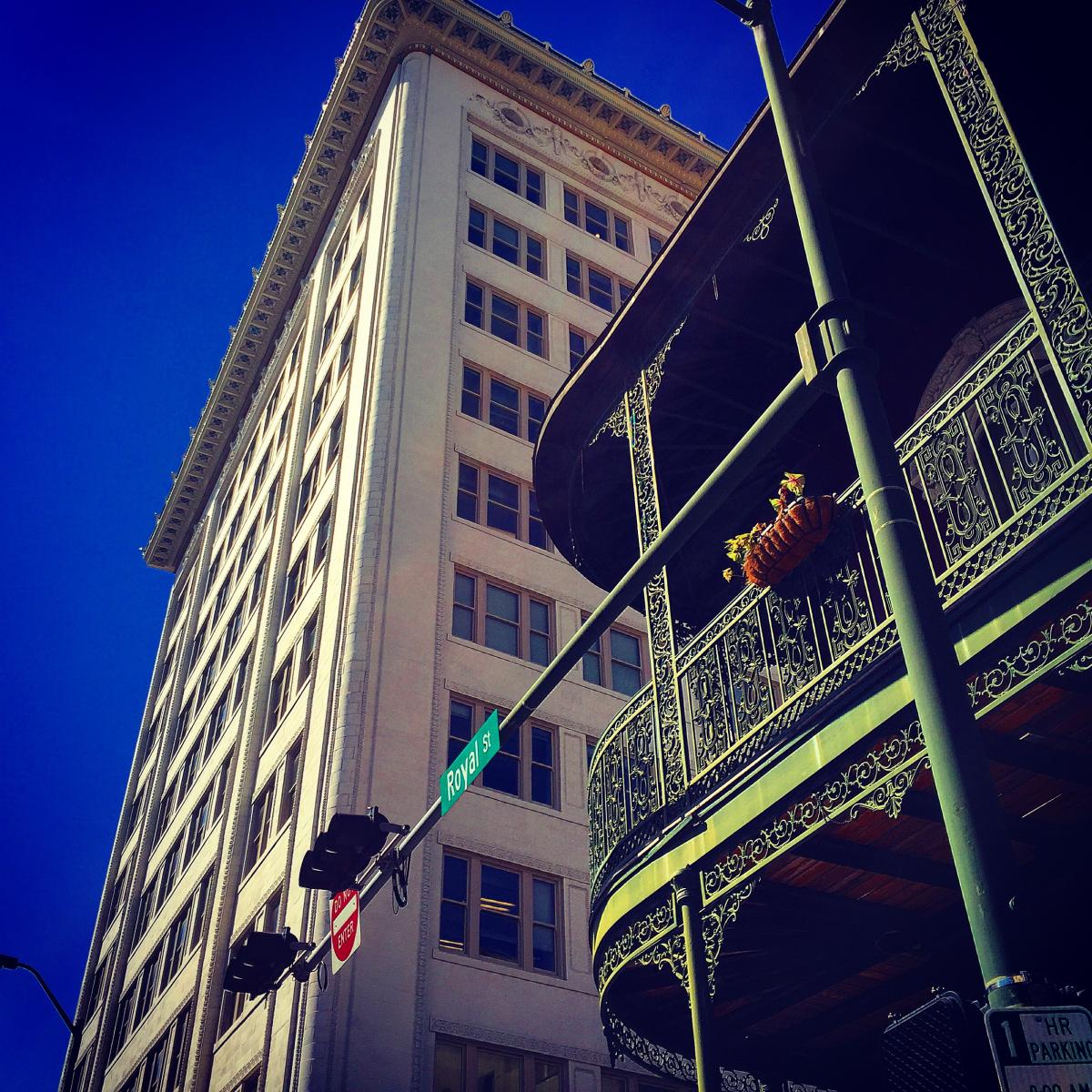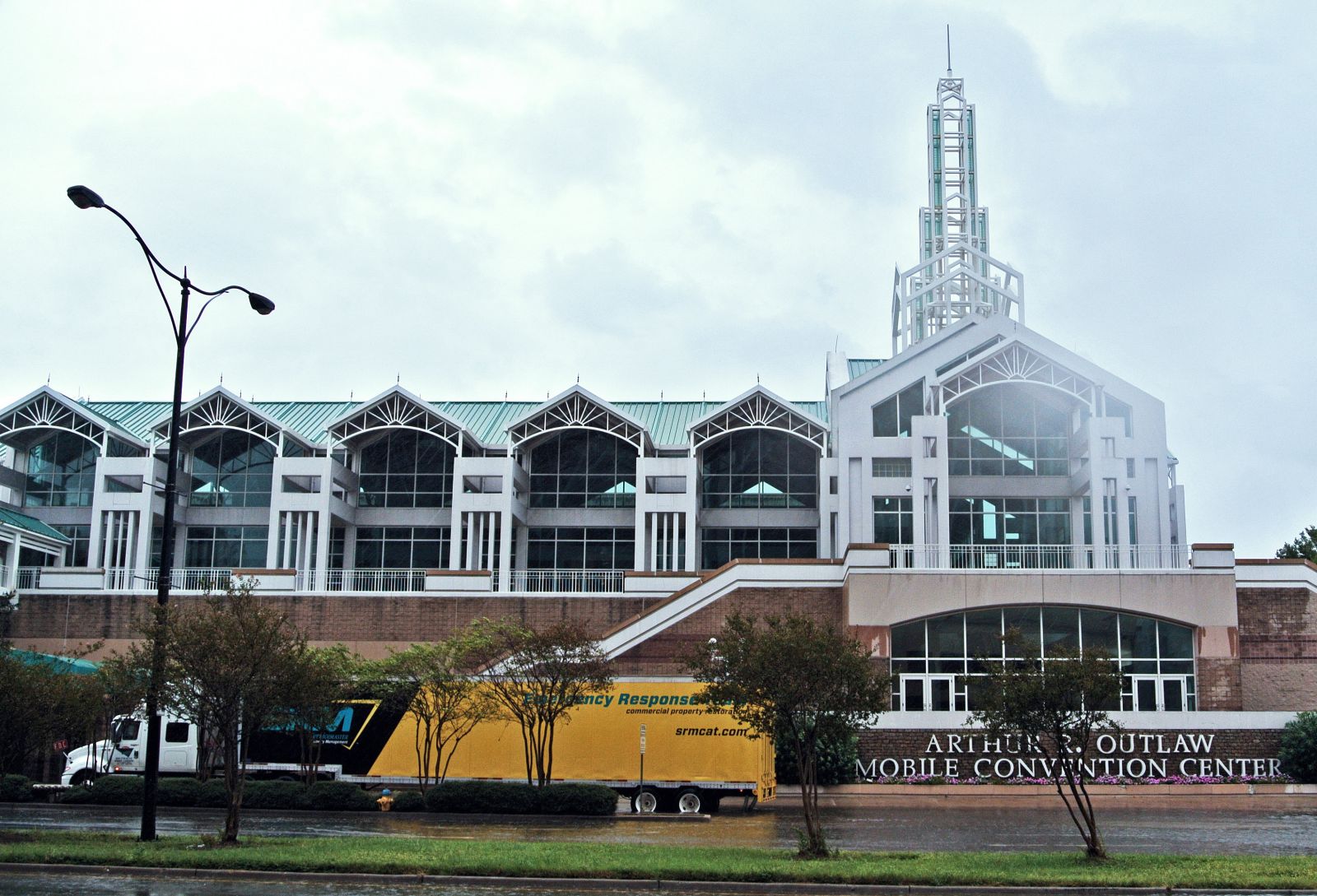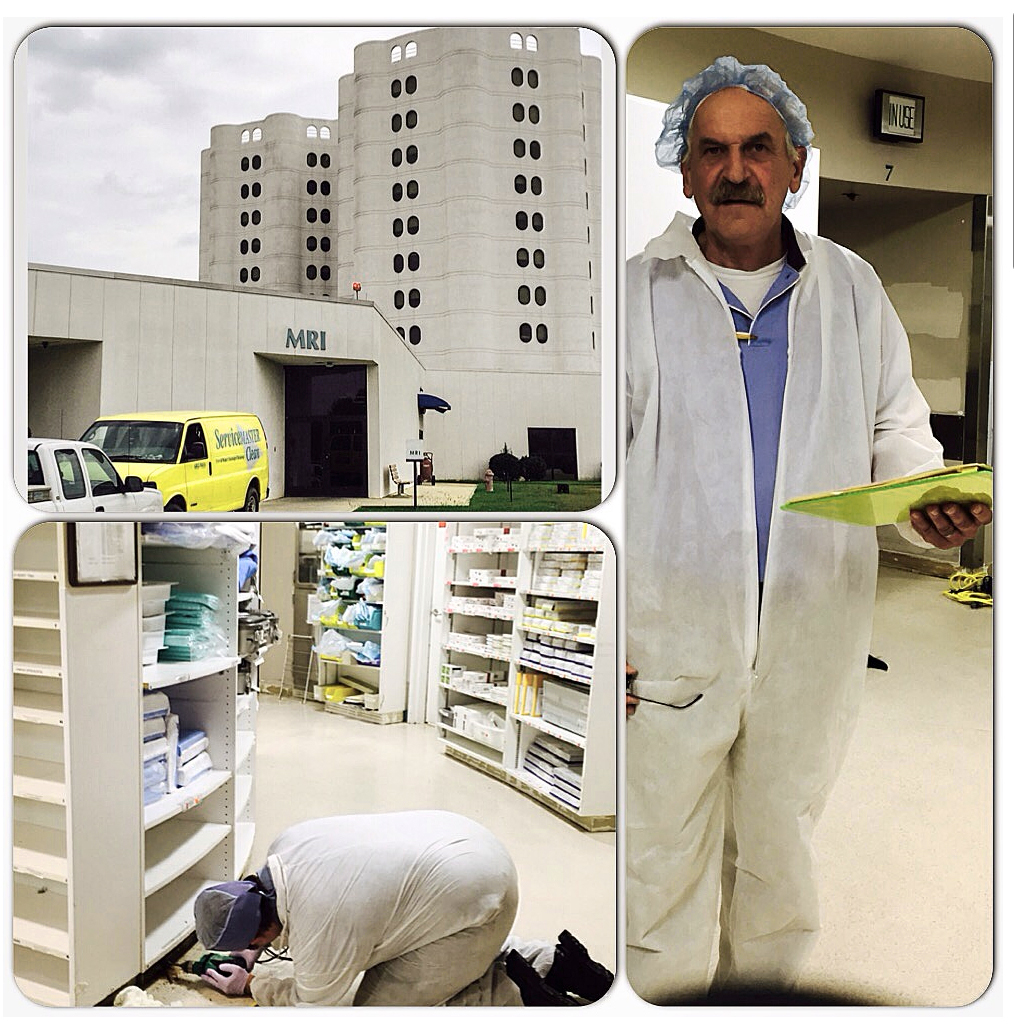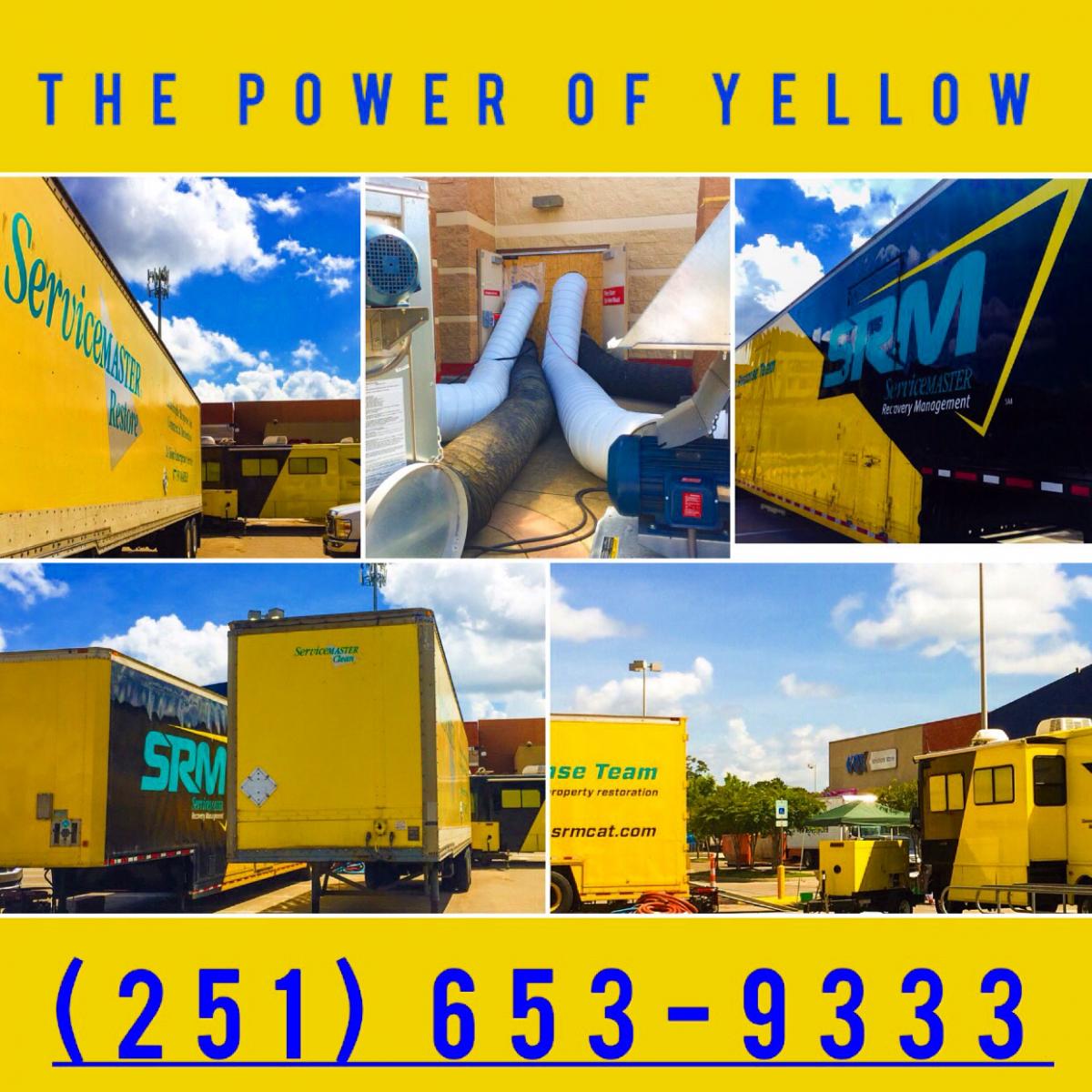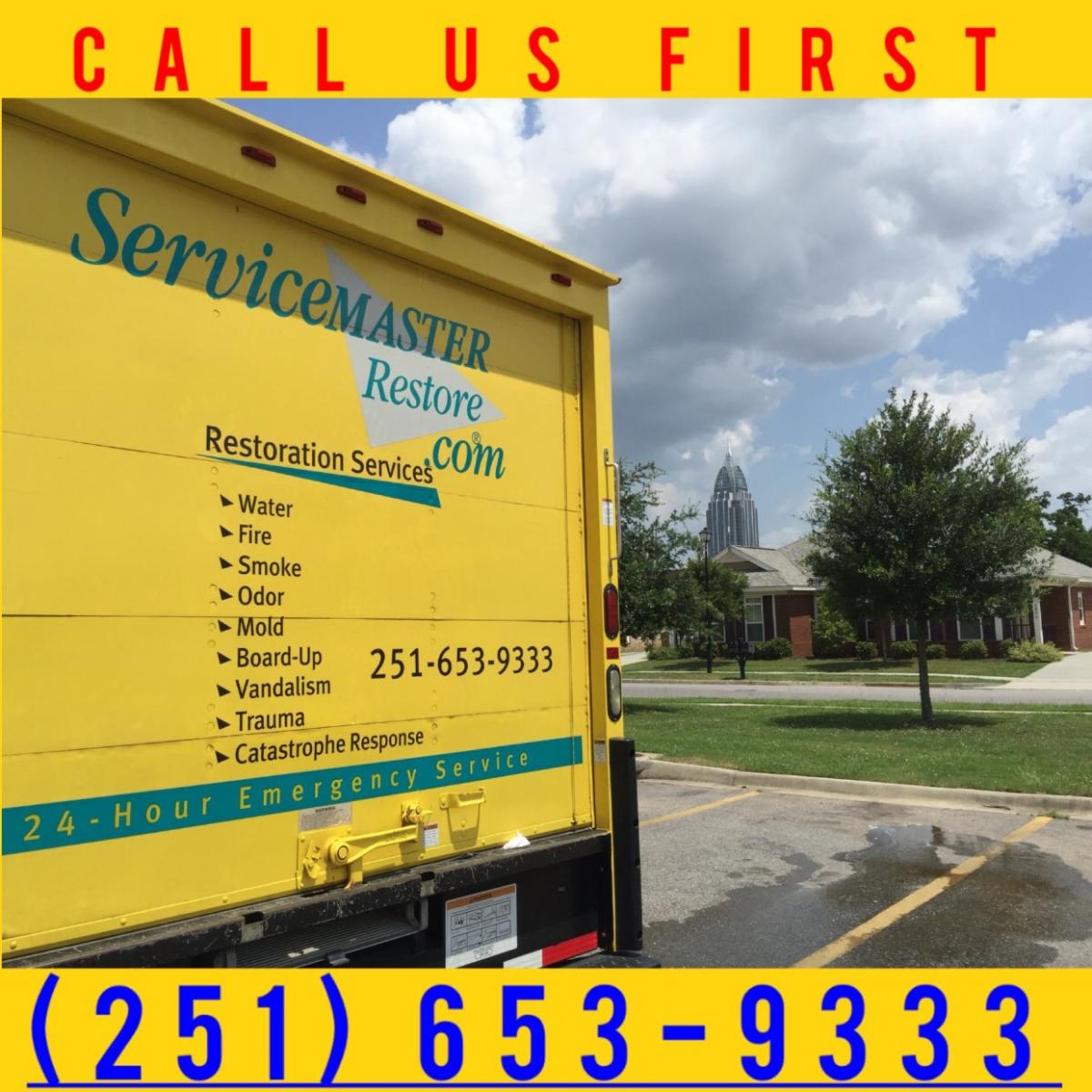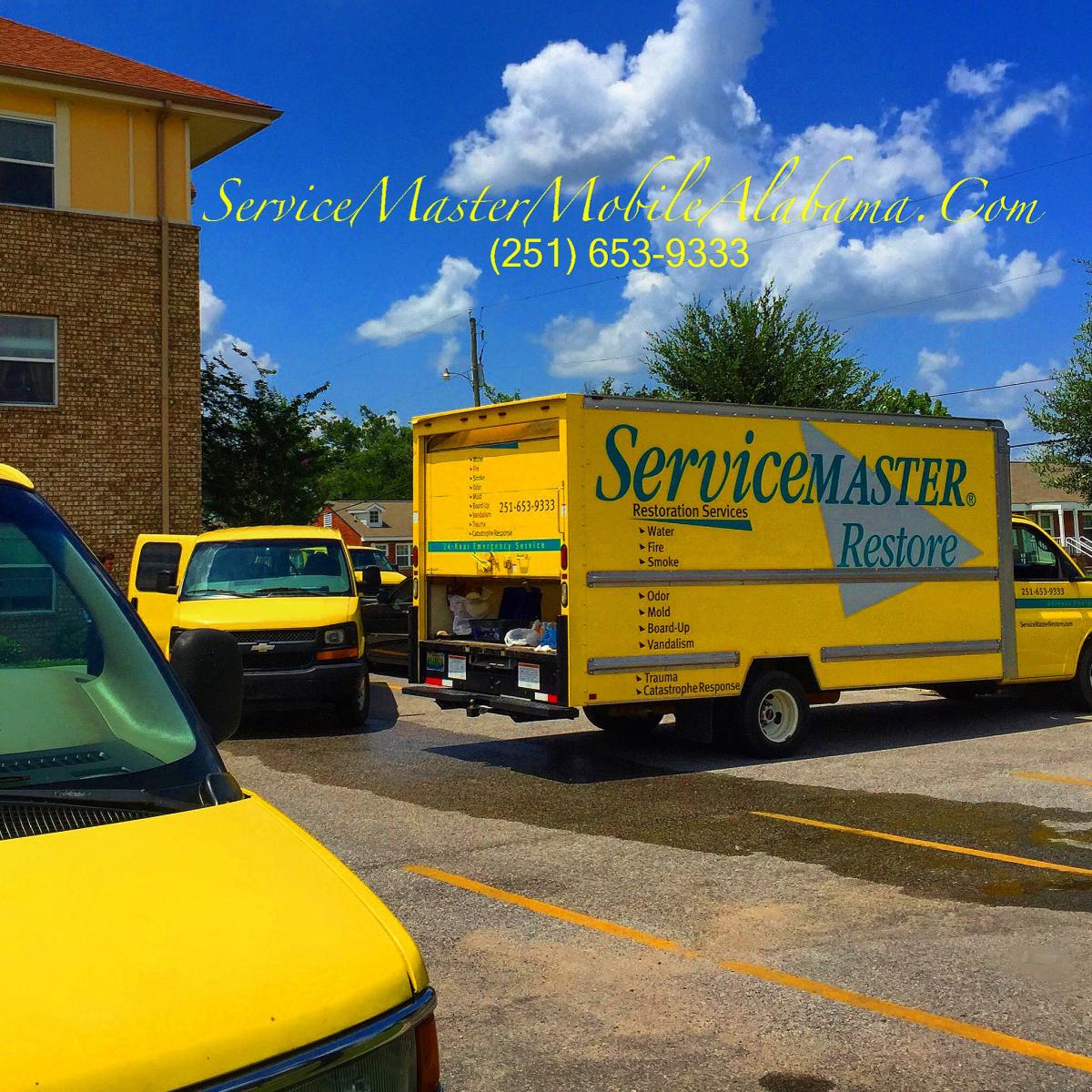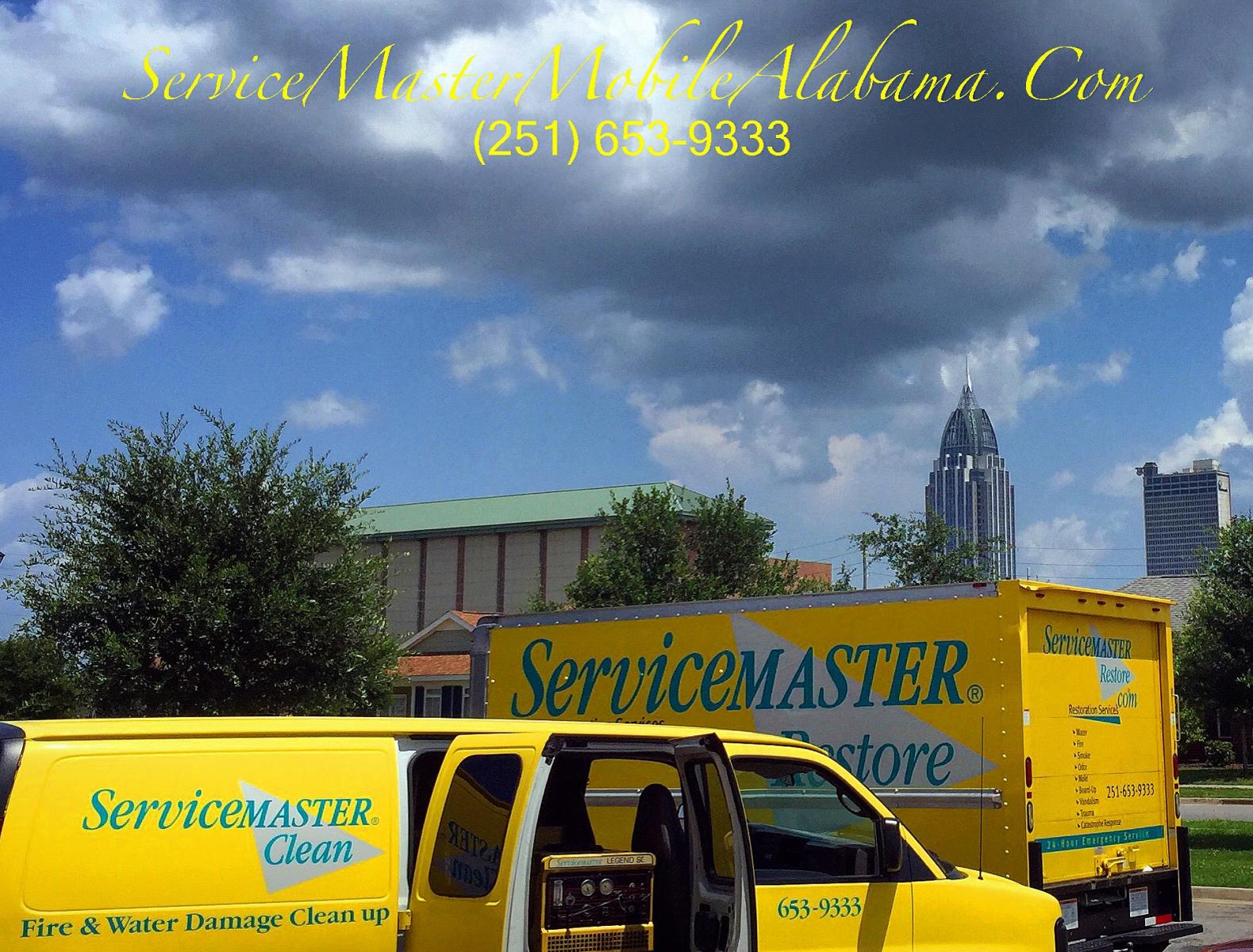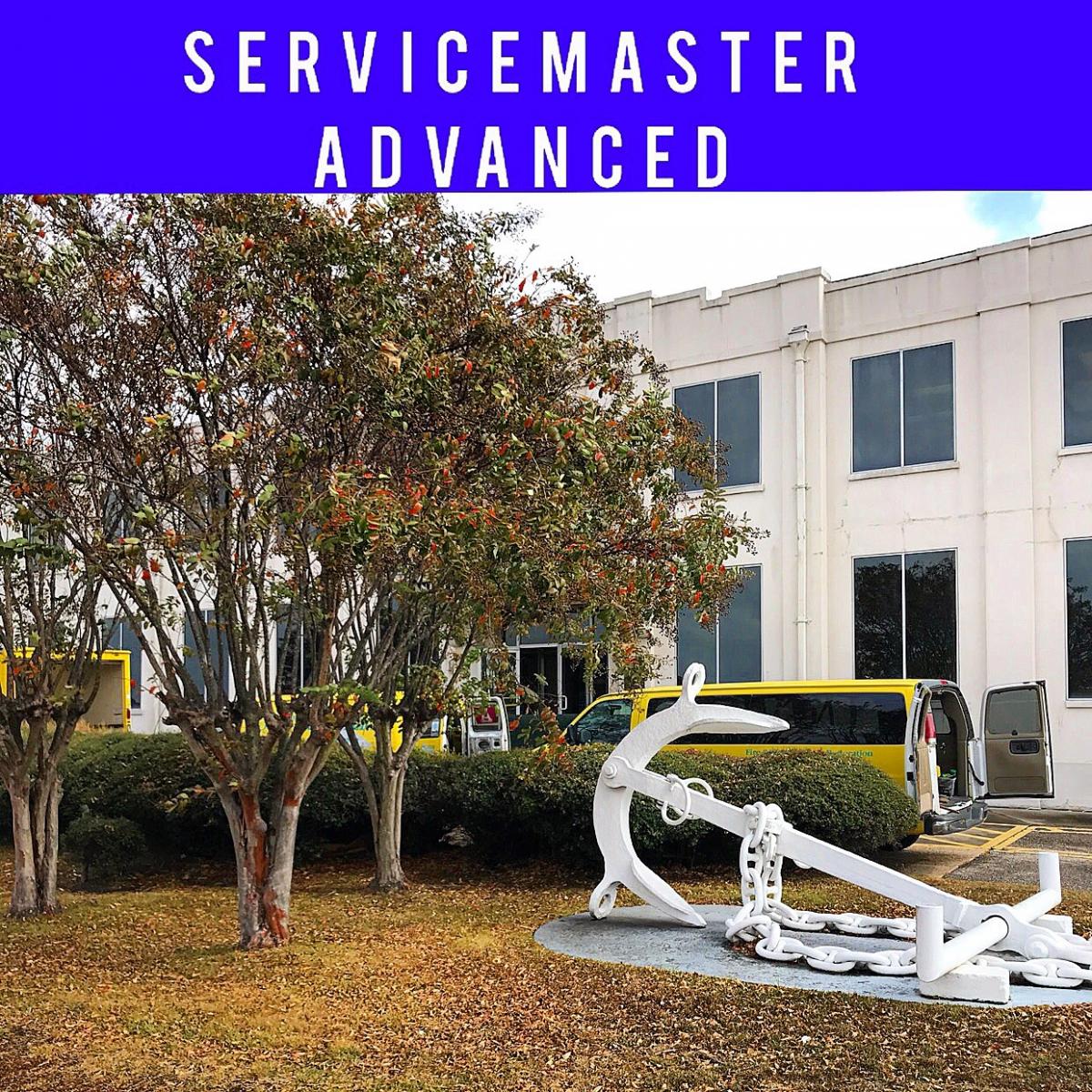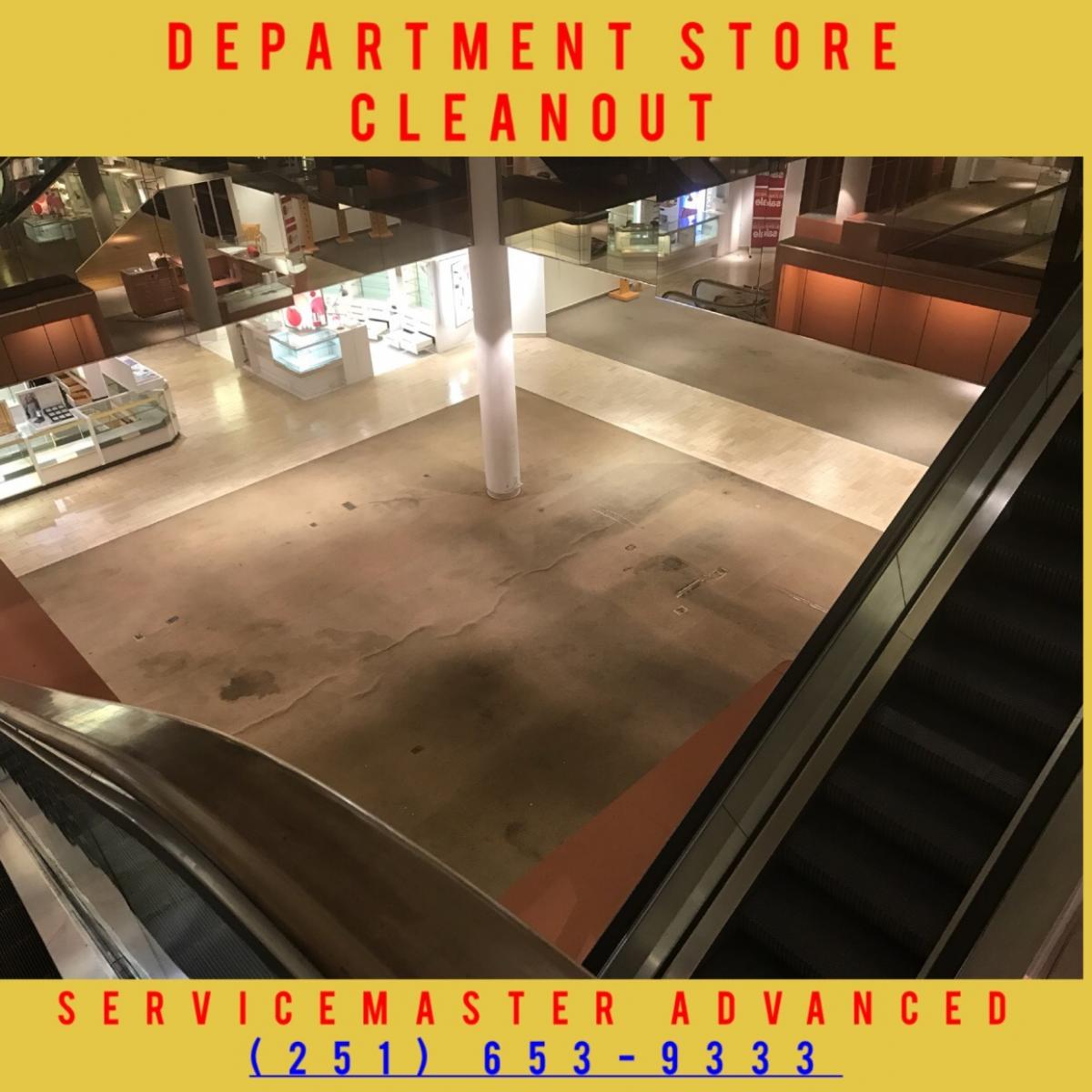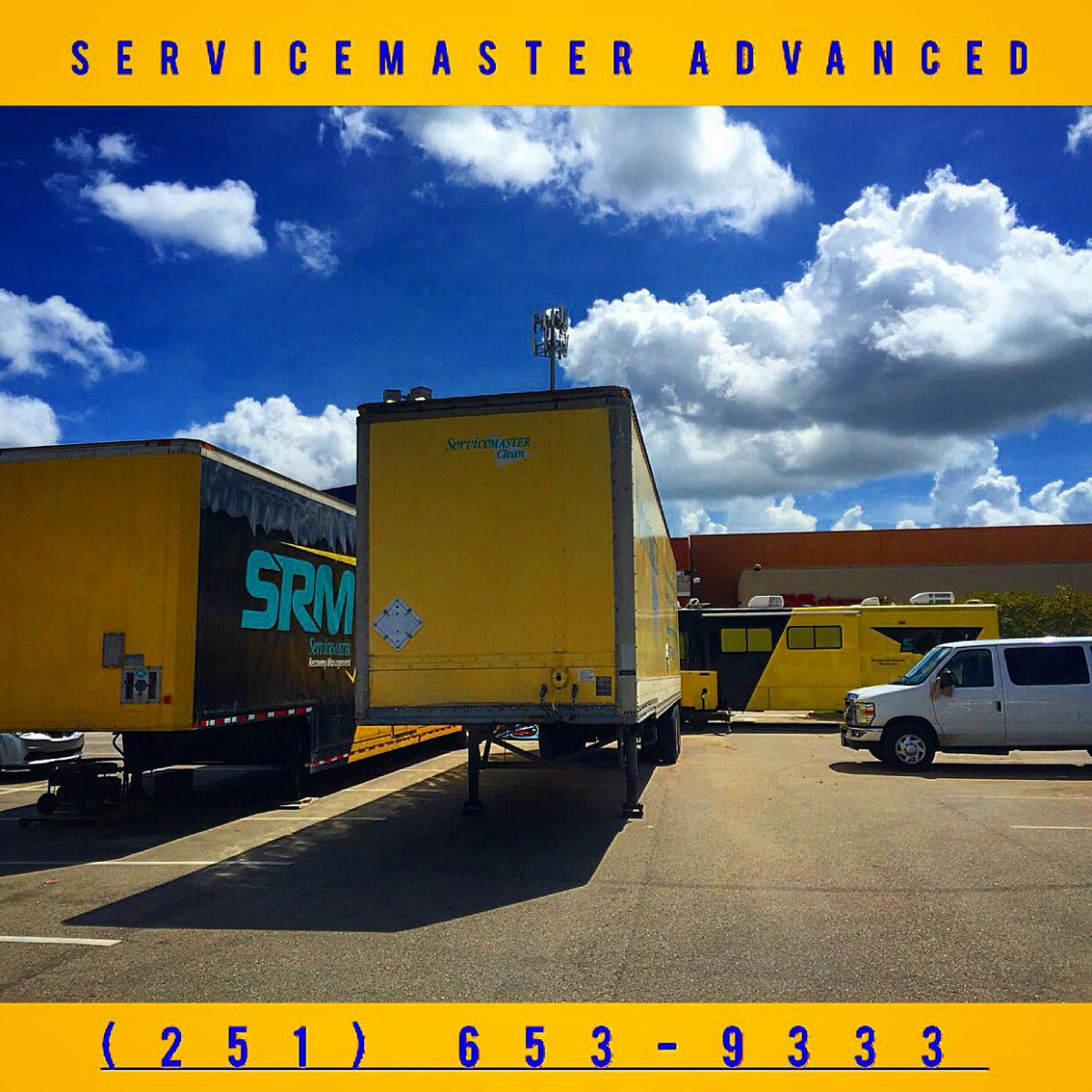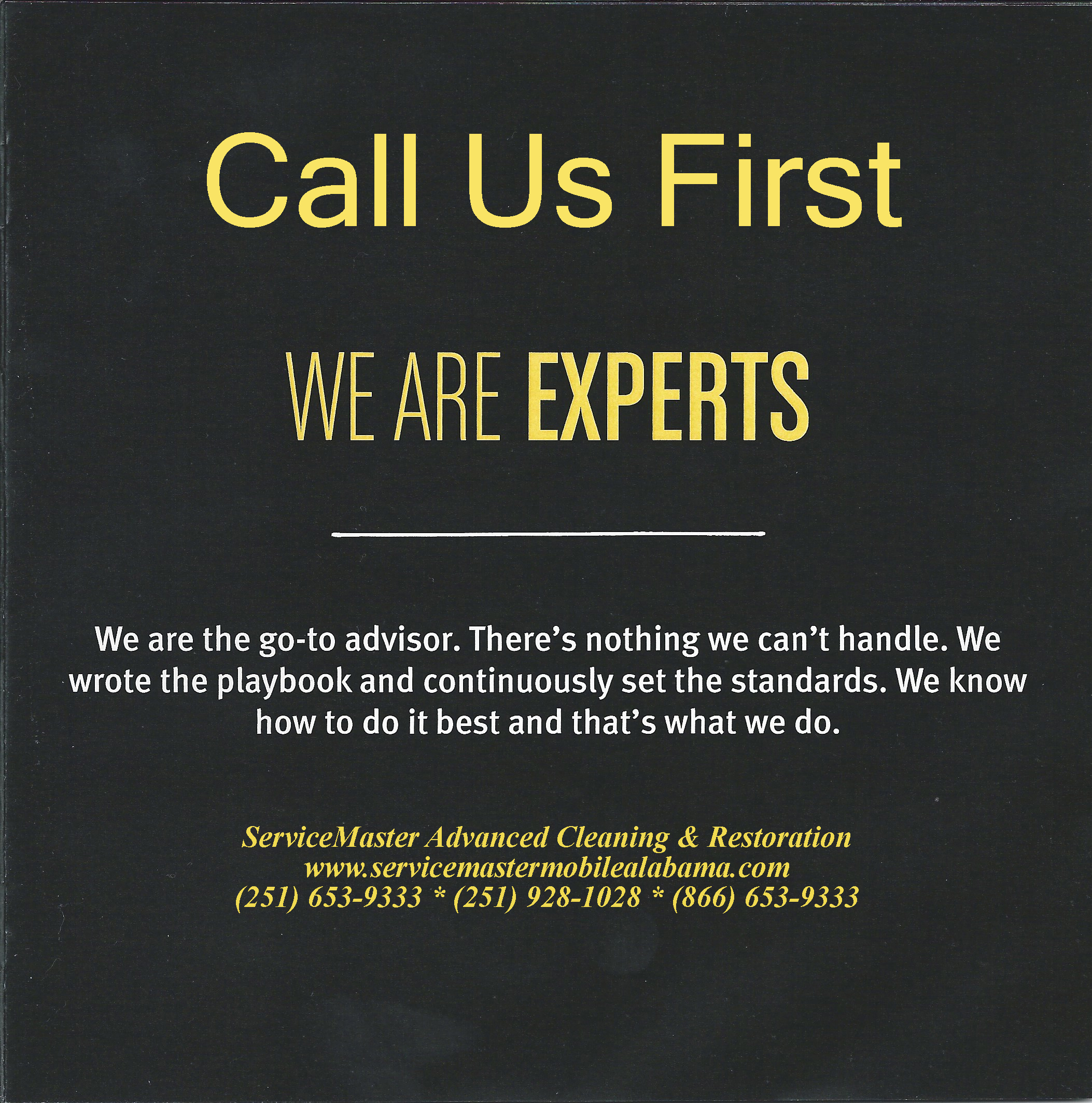 We are always available to assist people in their time of need. If you only have questions, just give us a call. You will get honest advice.
ServiceMaster Advanced Cleaning and Restoration (251) 653-9333, is proud to be a first responder for the ServiceMaster Recovery Management Network, (SRM). As one of the largest commercial disaster recovery networks in the nation, SRM has handled incredible large loss restoration projects. The successful jobs handled include large universities, school systems, indoor arenas, large commercial buildings and government buildings. In fact, ServiceMaster even performed restoration work on the Pentagon after the September 11, 2001 crisis. There is no water damage, fire or commercial restoration job too big for our restoration team.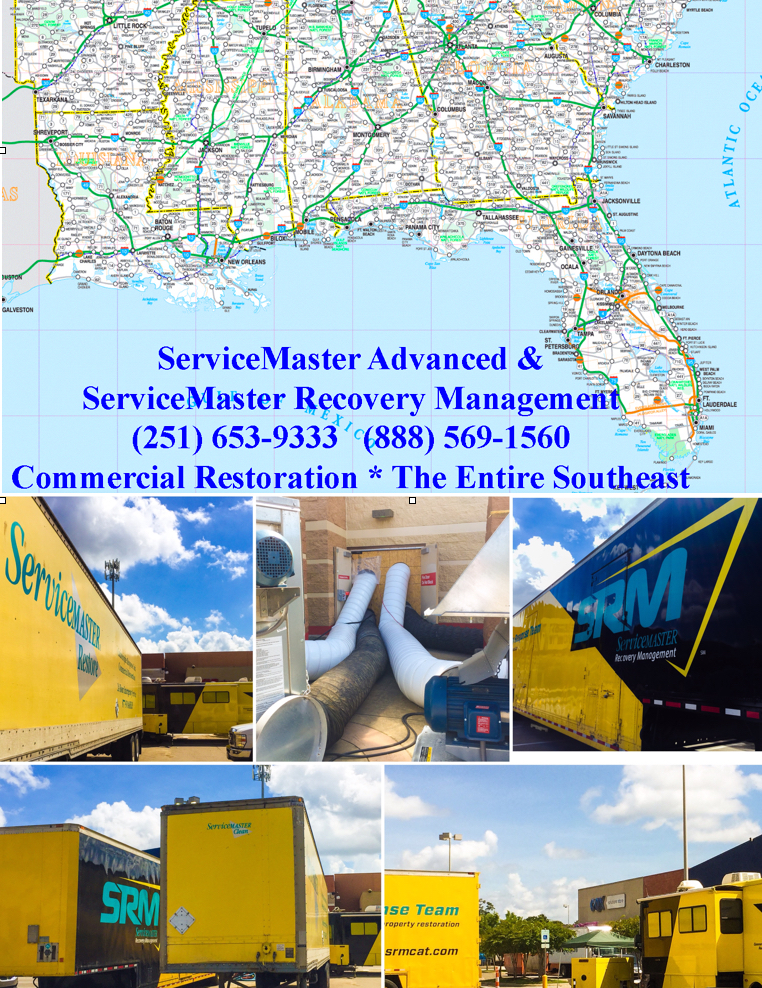 In the Southeast, SRM has every major city covered with first responders who can immediately assess, neutralize and begin restoration services. Not all ServiceMaster entities are trained and designated as first responders for the SRM network, and most restoration companies cannot even begin to handle even the smallest commercial loss. So make certain that you call a commercial certified ServiceMaster company like ServiceMaster Advanced, (251) 653-9333.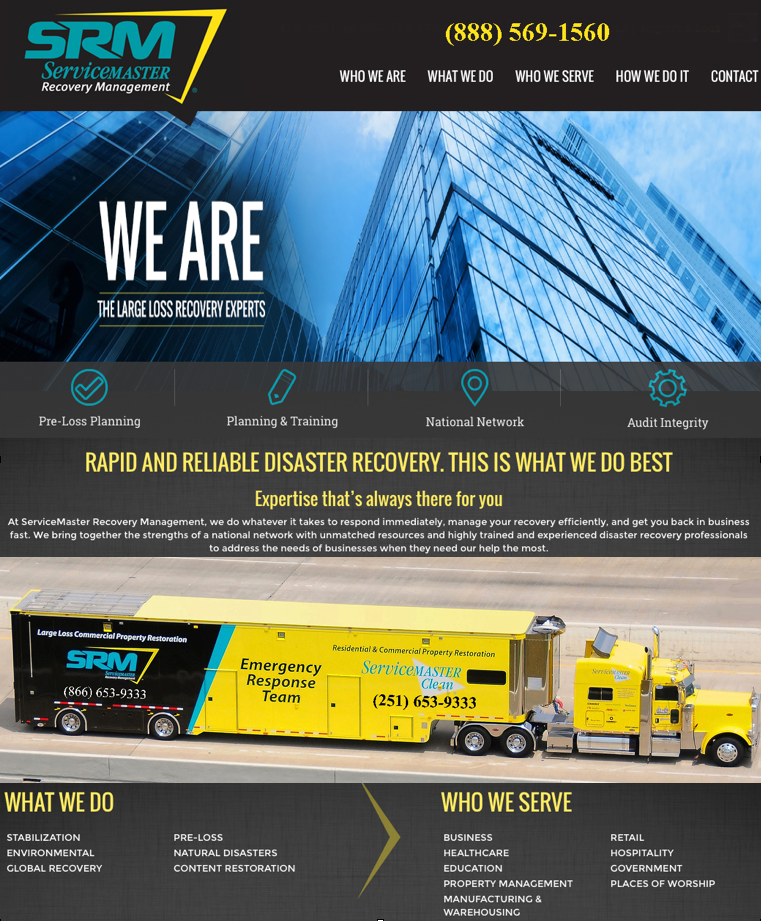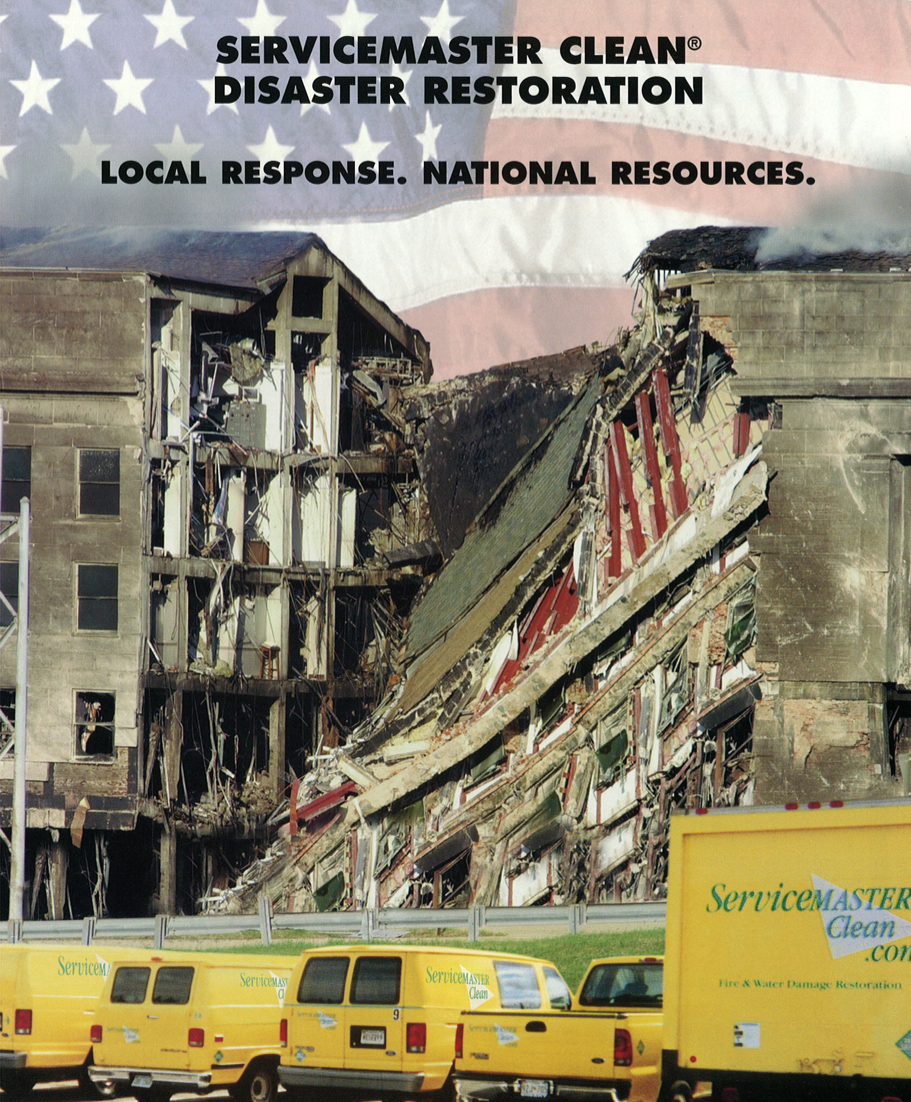 Remember that YOU AND YOU ALONE, decide who works in your business. YOU decide who can turn the job the fastest, and get your business facility back up and running the soonest. This is not the decision of your insurance provider. And while sometimes the insurance companies have qualified providers; other times they do not. Tell your insurance provider WHEN YOU FILE YOUR CLAIM that you want SERVICEMASTER ADVANCED, Enterprise number 7027, or call us directly. Make sure that there is no confusion. There are other mitigation companies, and even others with similar sounding names. We are ServiceMaster Advanced, The Master of Disaster. "WE WOULD BE HONORED TO SERVE YOU." (251) 653-9333, (251) 928-1028 or (251) 943-2230.