We have recently learned that there are two mane brand companies serving the Mobile and Baldwin County area who do their own testing AND remediation. This, in addition to being highly unethical, is NOT recommended from the customer's standpoint. A mold remediation Company should refrain from both finding (initially testing) for mold, and ALWAYS from certifying that the job was done right and that the premises are mold free (post-remediation testing). The customer has no assurance by an independent third-party that the job was done correctly. In addition, there might not be monetary backing to reimburse the customer should there be continued contamination.
For more information, see our extensive article on mold remediation: http://www.servicemastermobilealabama.com/Honesty-and-Professionalism-in-Mold-Remediation-in-Mobile-Daphne-and-Baldwin-County-Alabama.html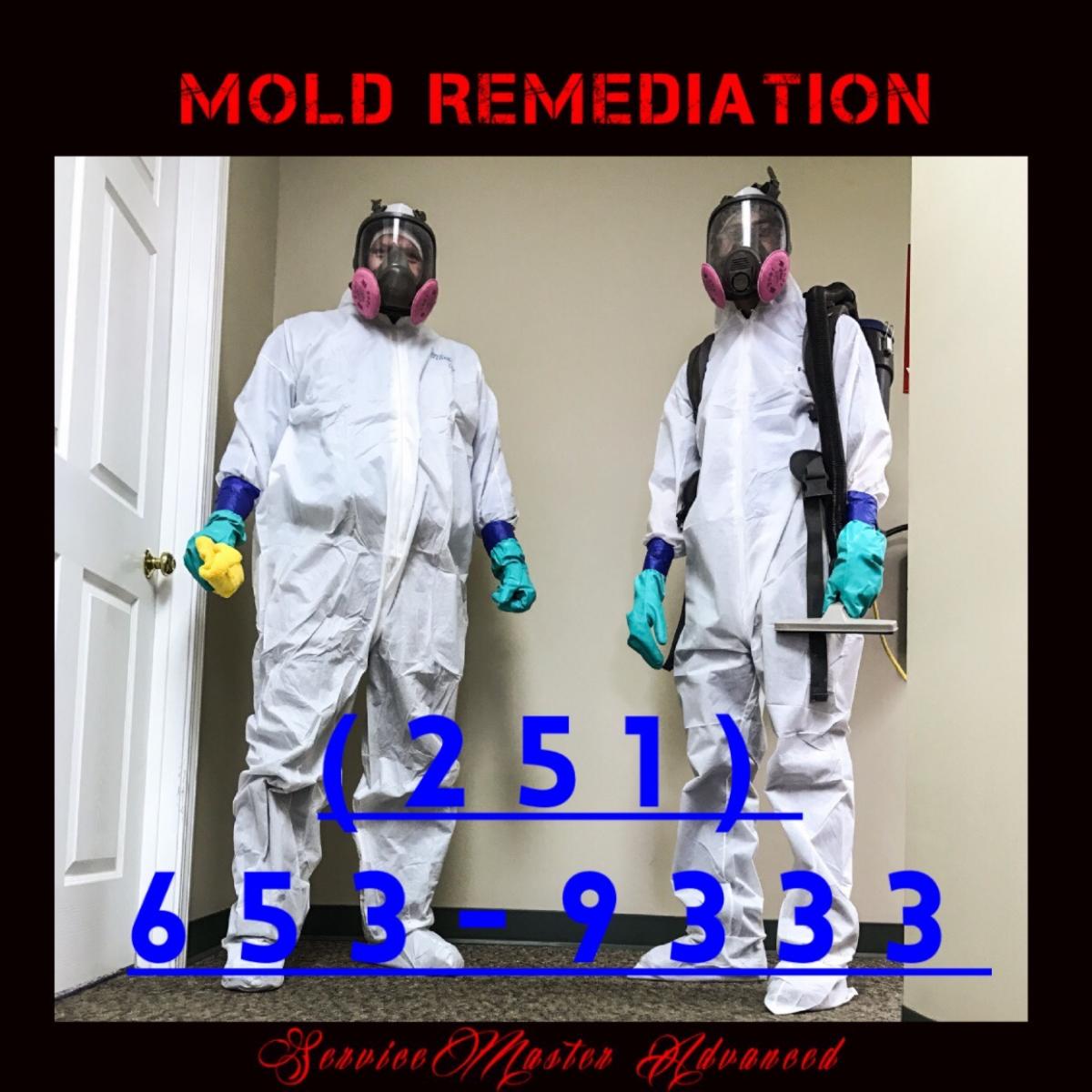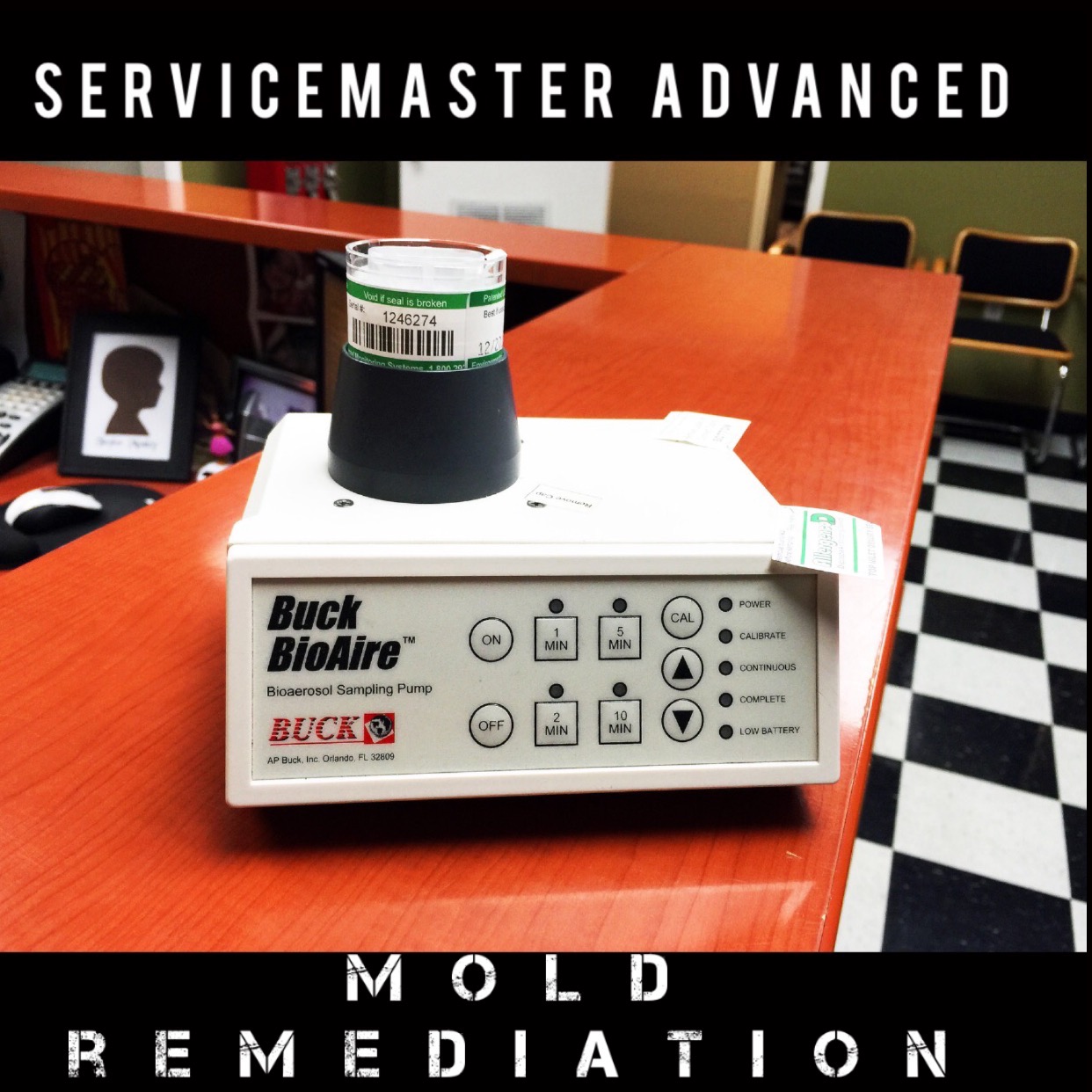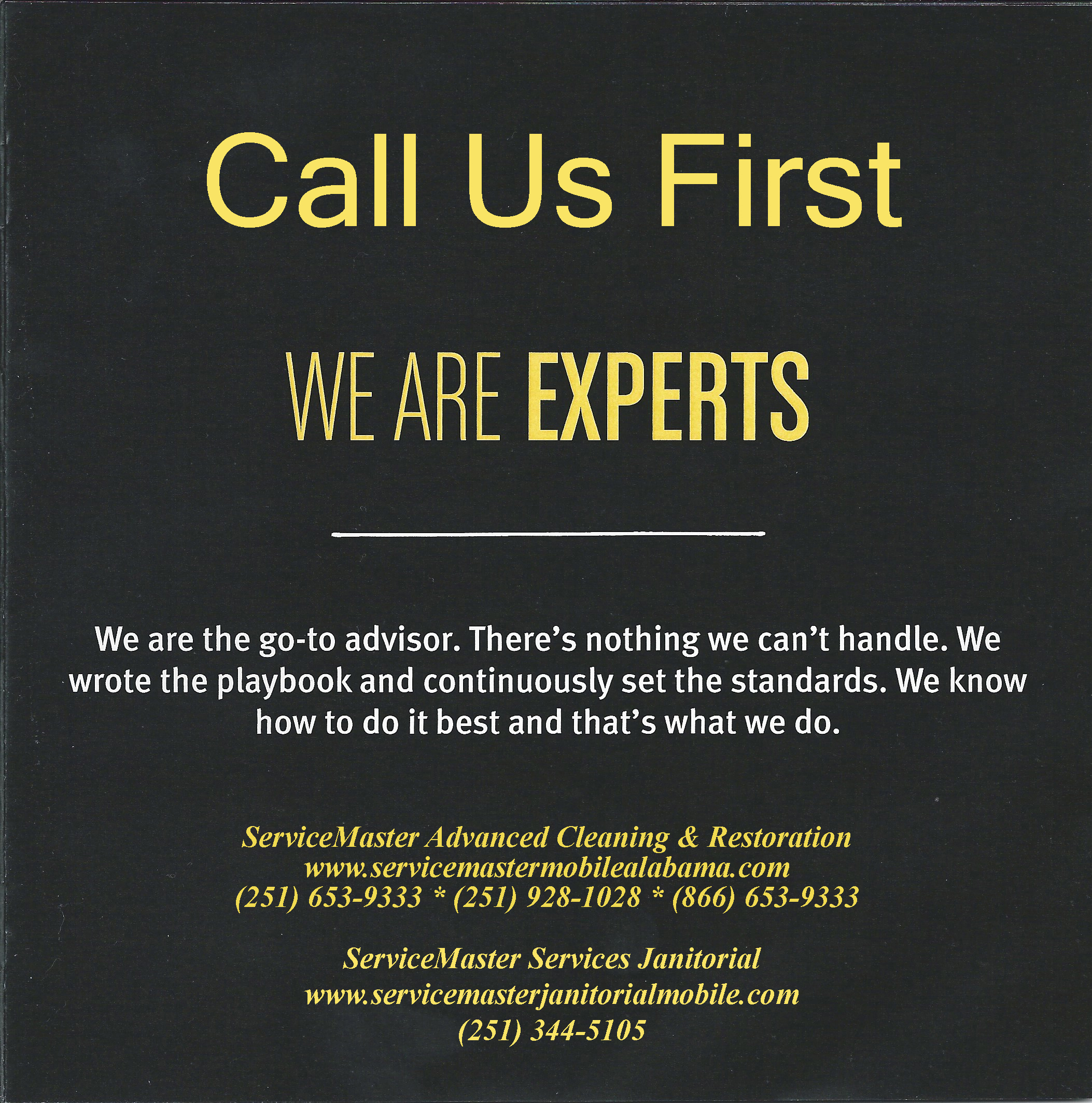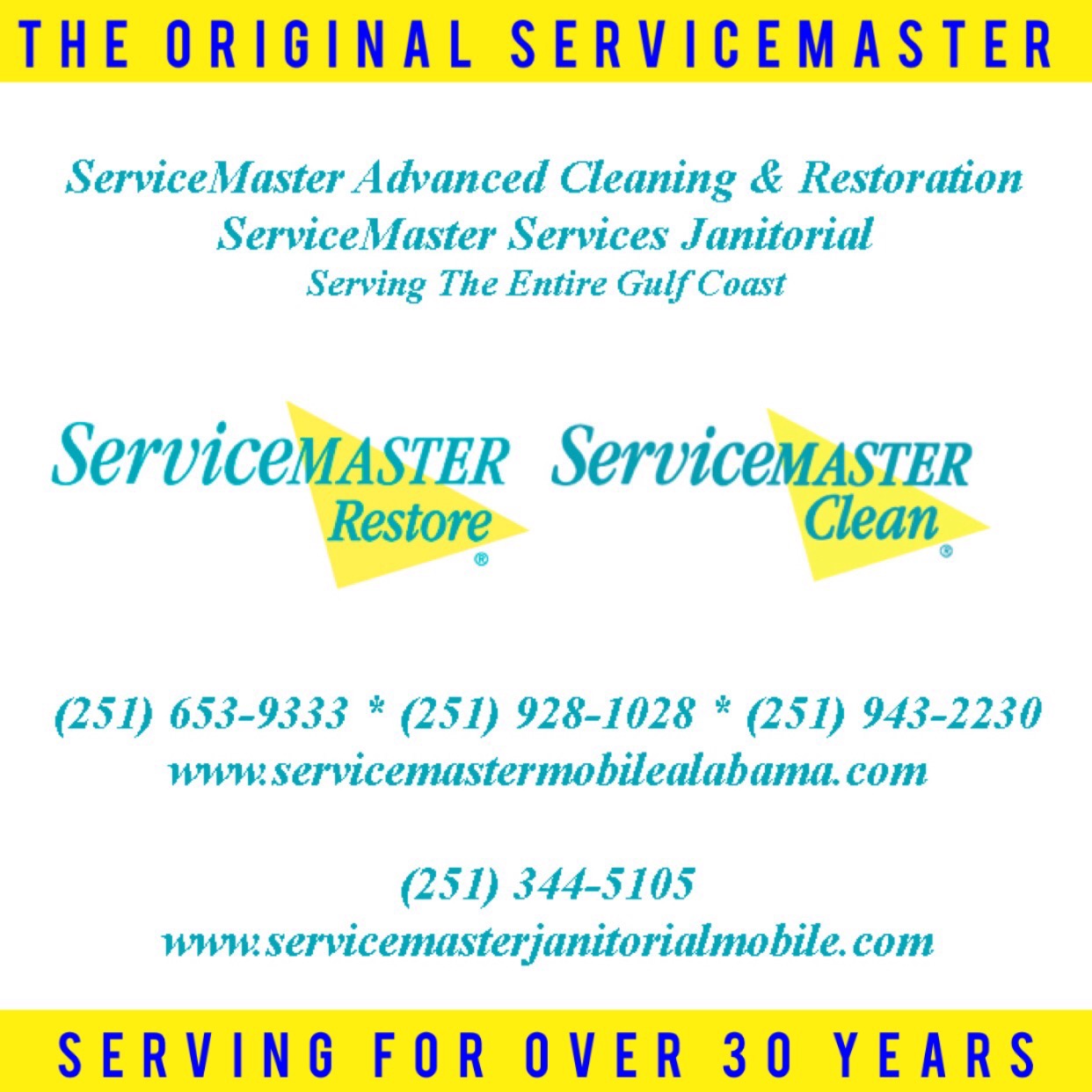 ServiceMaster Advanced Cleaning & Restoration. Thirty years serving the entire Gulf Coast. (251) 653-9333, (251) 928-1028 & (251) 943-2230.