At Servicemaster Advanced Cleaning & Restoration & ServiceMaster Services Janitorial, we have a story to tell. Briefly, it is this. The capabilities of the two companies are unparalleled along the Gulf Coast. As the pictures in this article attest to, there is really no commercial, industrial or residential cleaning job that we cannot handle. We have worked in or on: ships, planes, industrial facilities, apartments, condos, warehouses, tall buildings, schools, churches, government buildings, hospitals, retail facilities and homes. There is likely no structure that we haven't worked on, HERE in Mobile & Baldwin County! After all, we have been doing it for thirty years! If we can help you, please give us a call at (251) 943-2230.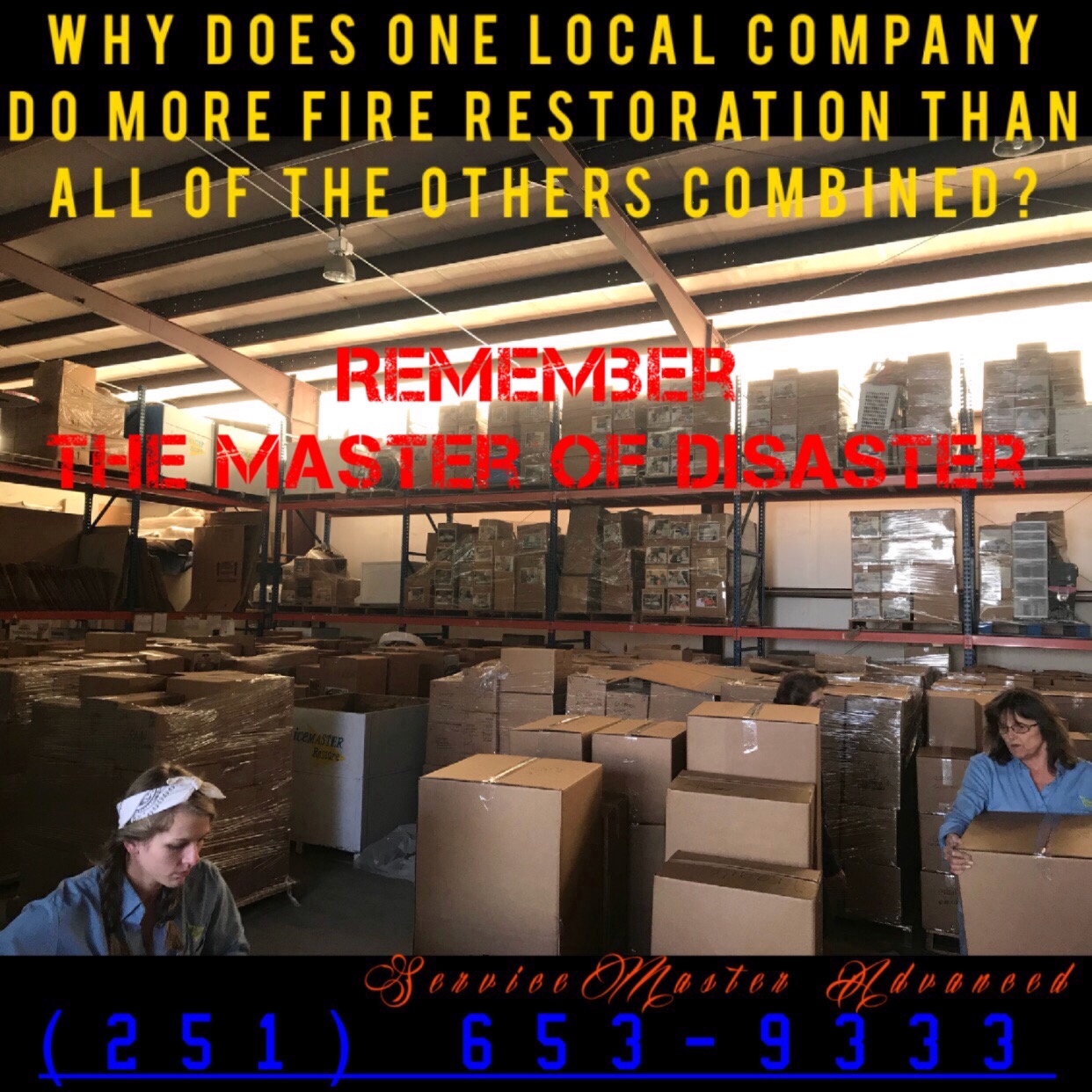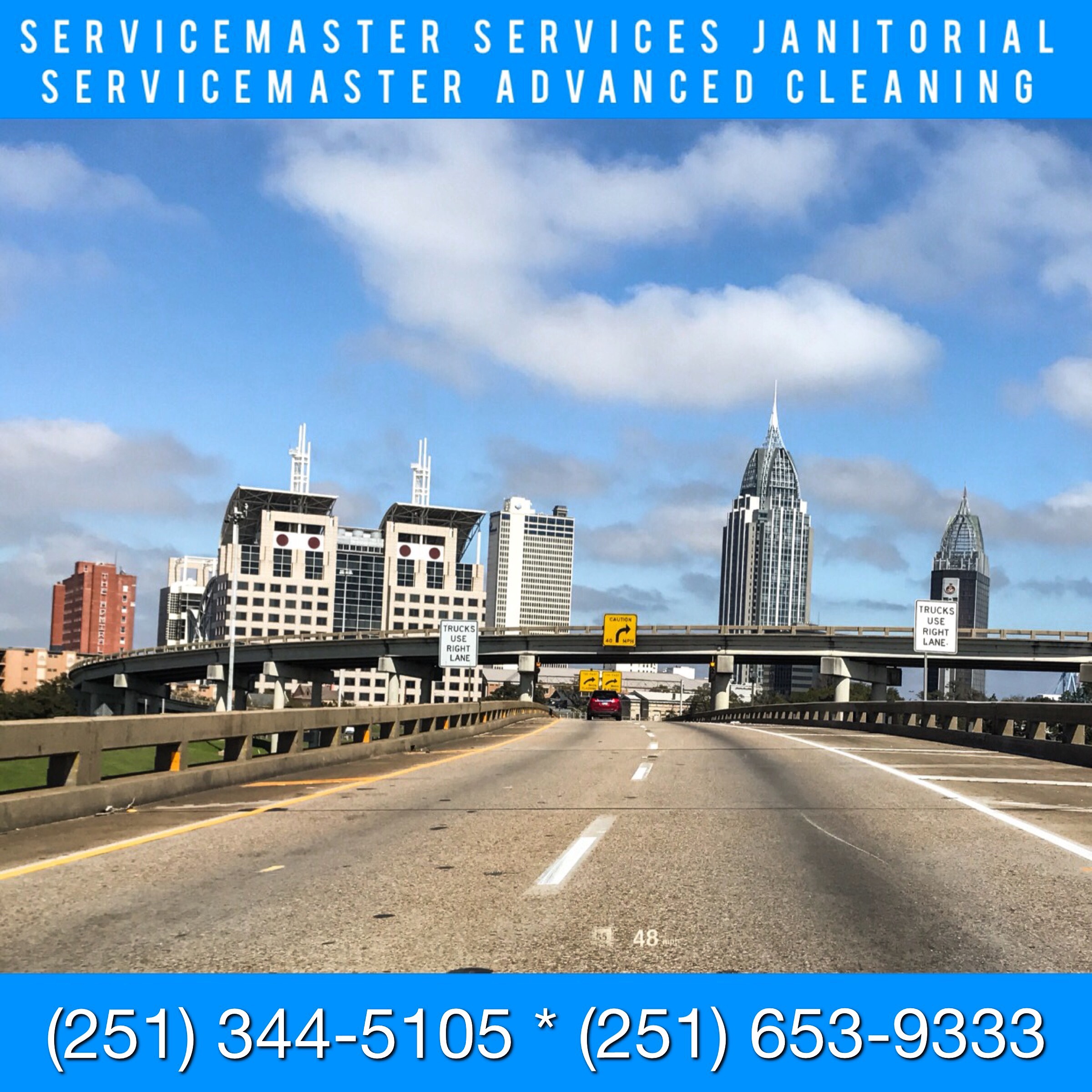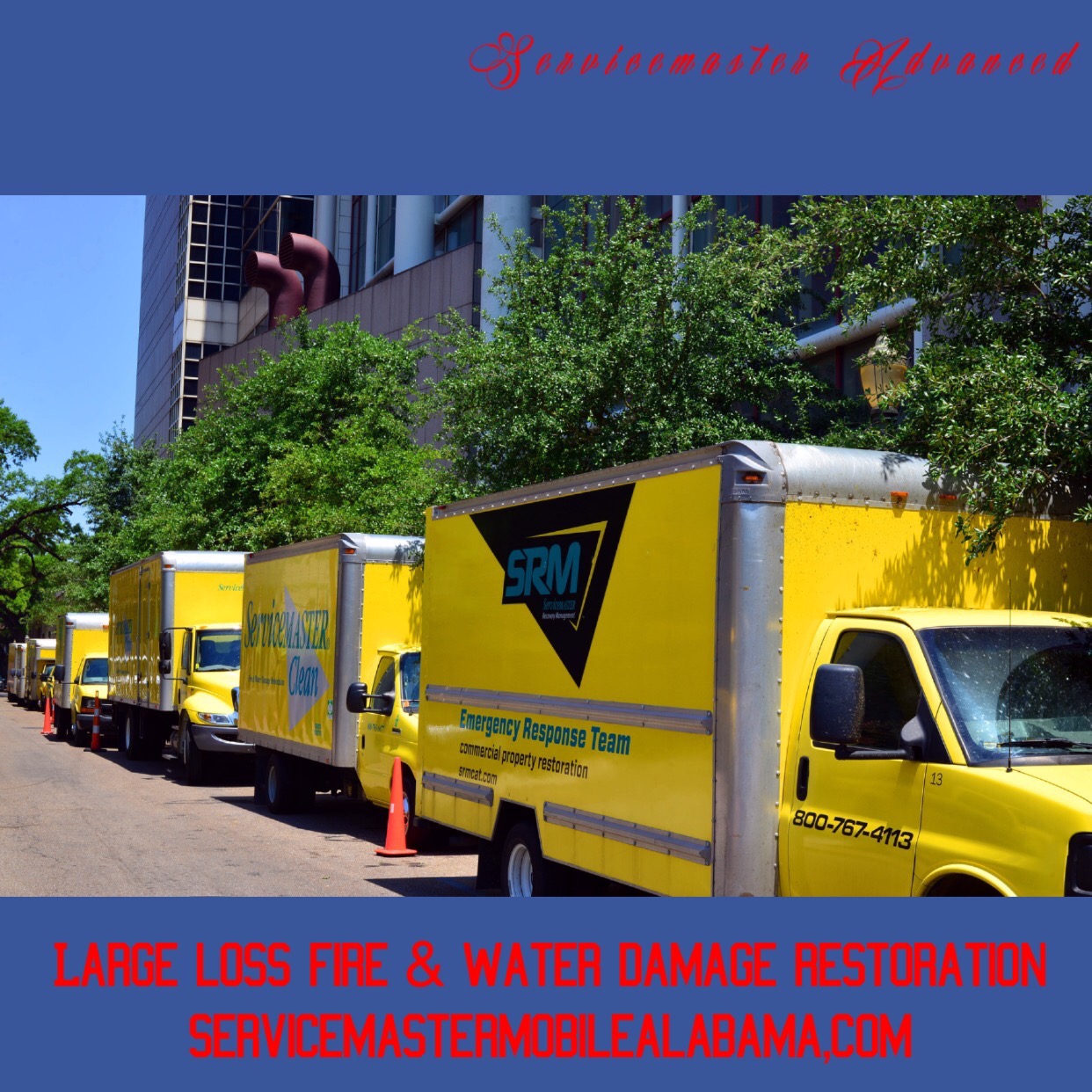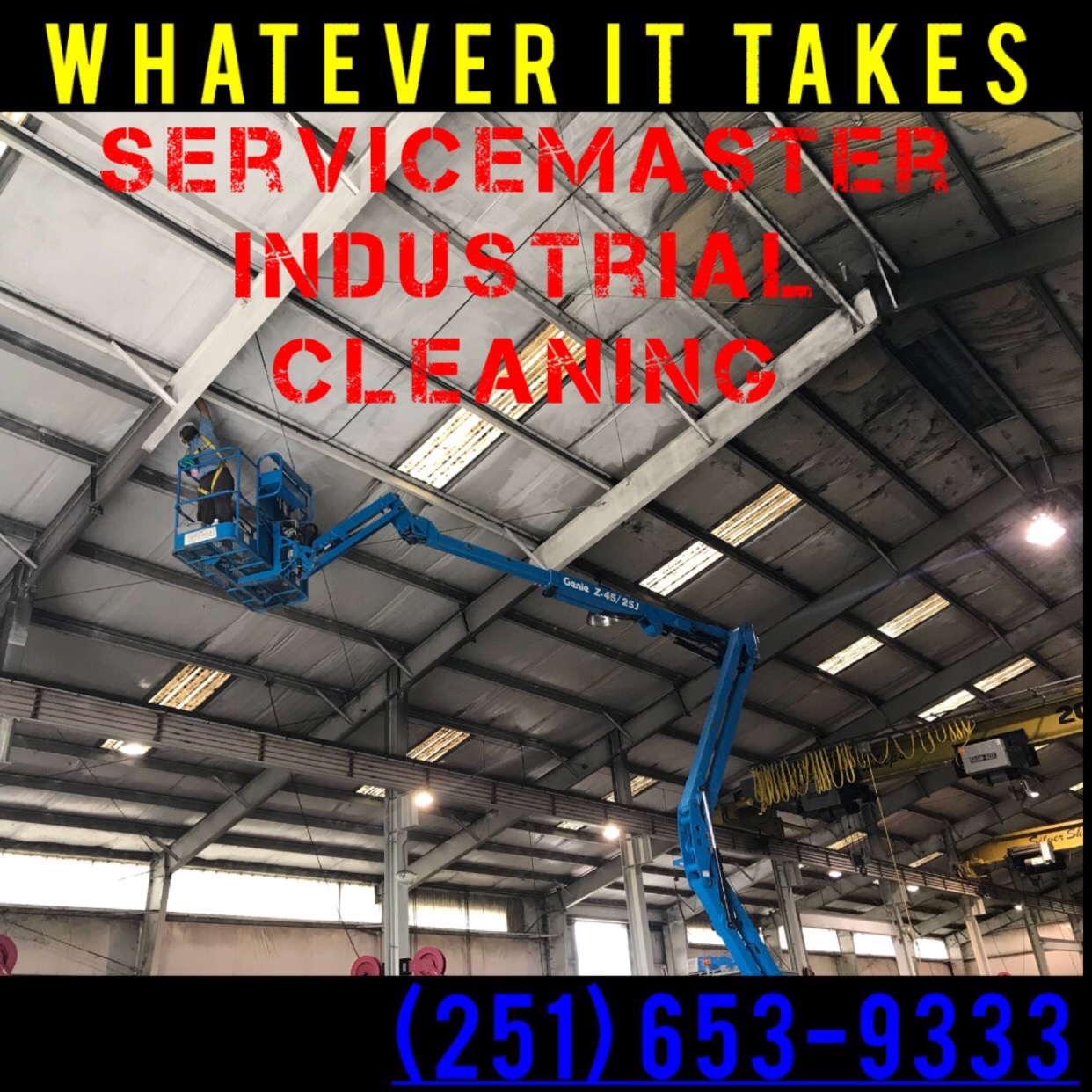 (251) 344-5105 is the number for the original ServiceMaster janitorial company in Mobile. ServiceMaster Services Janitorial, combined with our disaster restoration franchise, ServiceMaster Advanced Cleaning & Restoration, (also the original ServiceMaster disaster restoration company in Mobile and Baldwin Counties); gives our business enterprise capabilities that few, if any, janitorial companies, or disaster restoration companies, can match. The local telephone numbers for ServiceMaster Advanced Cleaning & Restoration are (251) 653-9333, (251) 928-1028, and (251) 943-2230. Our two companies have been in the Mobile area for over thirty years, and we have built the ServiceMaster name and reputation in Mobile and Baldwin Counties. We live here. We pay taxes here. We volunteer here. Our customer list reads like a who's who of Mobile's largest employers, including many Fortune 500 Companies.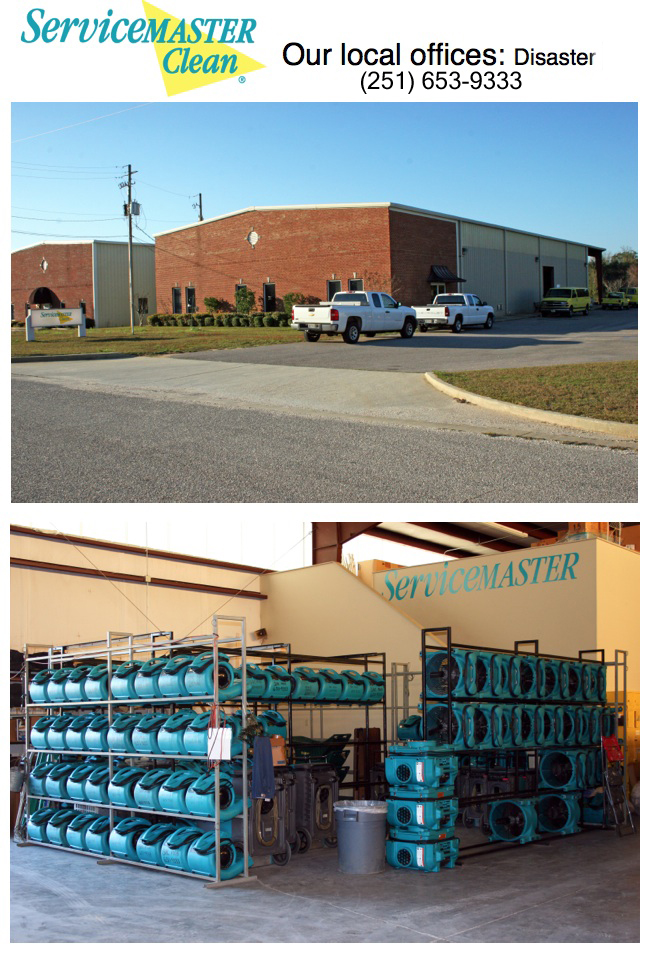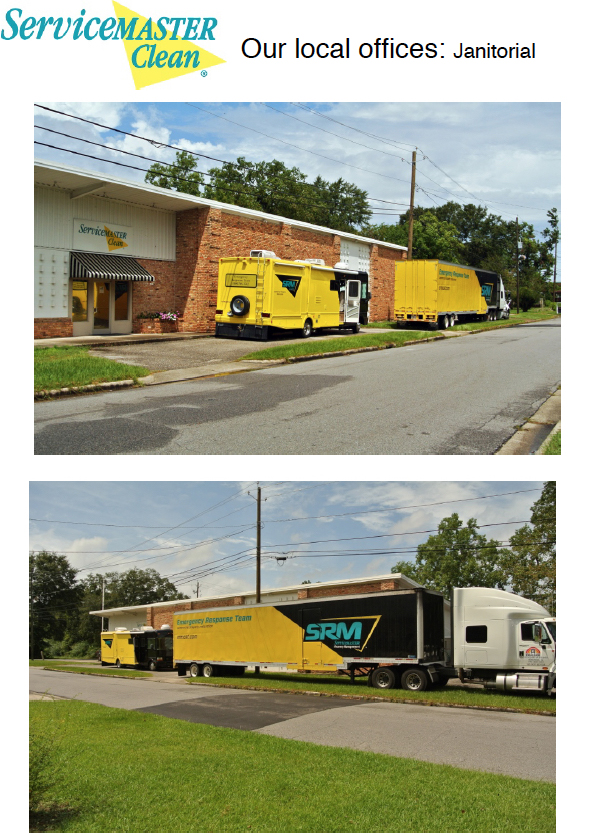 The websites for our two companies are http://www.servicemasterjanitorialmobile.com, and http://www.servicemastermobile.com.
The training that we do in our businesses and the quality of people that we employ is and continues to be, second to none. Our people are neat well dressed and well mannered. They are subject to drug tests and have been background checked for convictions. We do not tolerate dishonesty and operate a drug free workplace. In addition to meeting these minimum standards, we cultivate and train employees to smile, be polite and go the extra mile for the customer. It shows. Some of our accounts have been with us, as long as the current ownership and before - over 24 years!
We tell the public that we have been serving the Mobile, Alabama area for over thirty years. The truth is that our franchise is the original one sold in Mobile. The first license of the ServiceMaster Company sold from Northwest Florida to New Orleans. Unfortunately we don't have records that date back that far, but our owner's mother employer ServiceMaster in Mobile, (this company), as far back as 1961. At that time, a ServiceMaster professional visited her home several days in a row to clean India Ink out of a carpet and bedspread. Such was the type of service that our company provided way back then. While many things have changed over the years, we still provide that level of customer service today. Our aim is to help people. Pure and simply.
We write regular articles on janitorial solutions and disaster restoration. We are building problem solvers and bring a level of expertise to our janitorial accounts that normal janitorial companies simply do not have. We rarely use the stock photos of the ServiceMaster Company in our articles, preferring to use our own local pictures of actual work that WE have done. Please see our websites for a wealth of information: http://www.servicemasterjanitorialmobile.com, and http://www.servicemastermobile.com. Also, we are constantly posting on Facebook at one of several pages, most notably these two: https://www.facebook.com/ServiceMasterServicesMobileAlabama &
https://www.facebook.com/servicemasteradvancedcleaningandrestoration.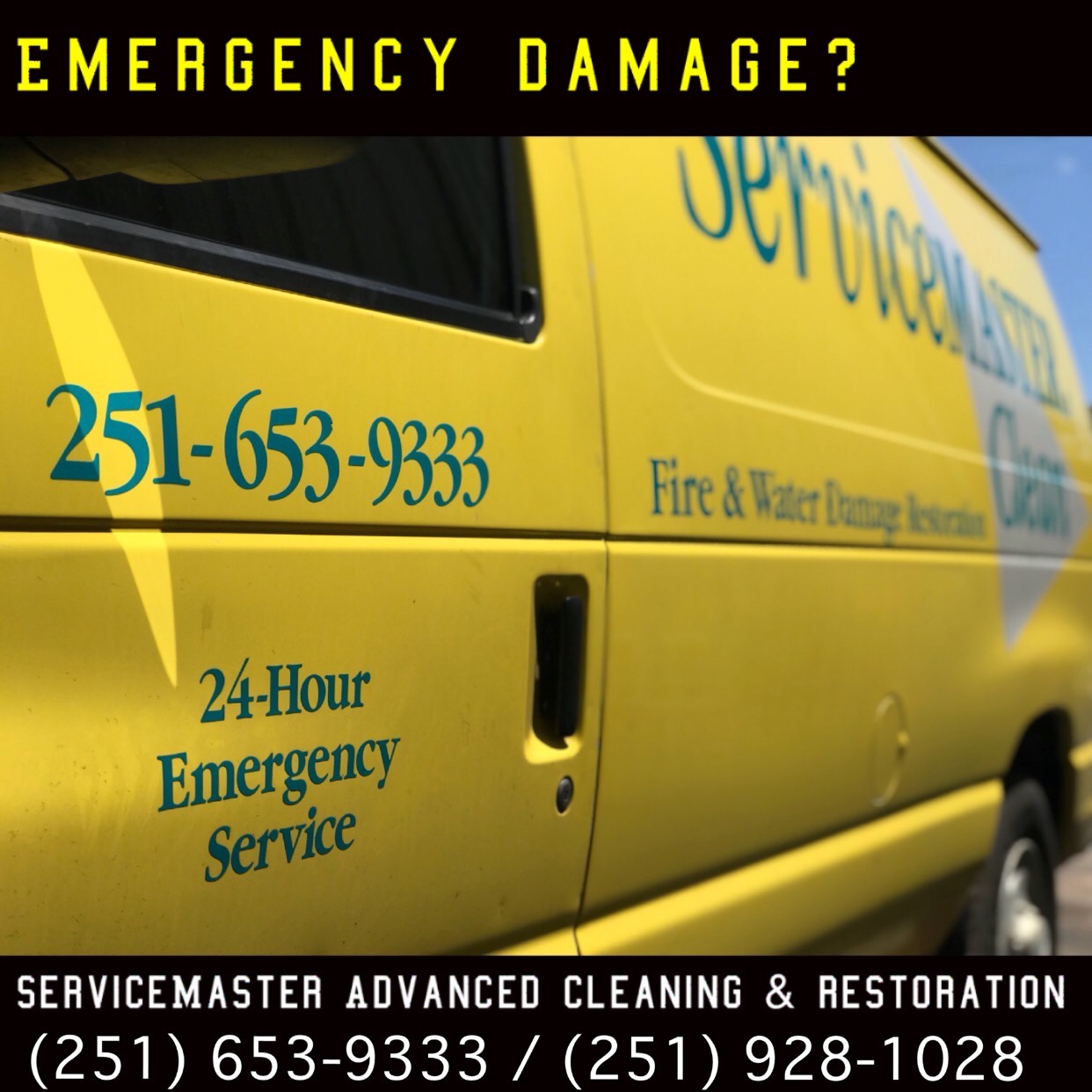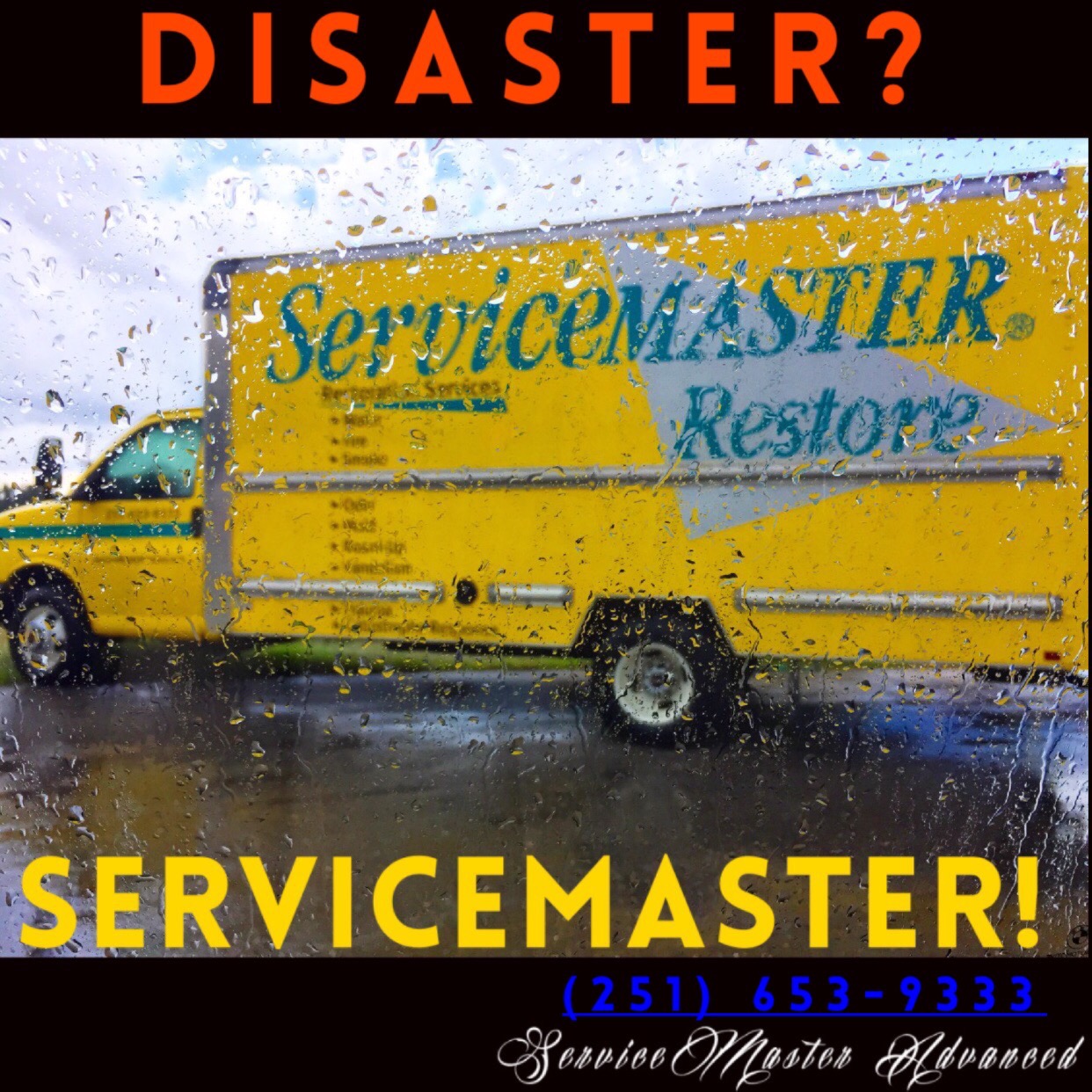 Below is some information on our two companies:
ServiceMaster Advanced Cleaning & Restoration - more than a mitigation company.
ServiceMaster Services Janitorial - more than a janitorial company.
Our two companies are market leaders in both mitigation and janitorial. The combined forces of these two entities brings more cleaning solutions, mitigation capabilities, and building problem solving to the table: than any single entity in the Mobile, Baldwin County or Coastal Mississippi area. Period.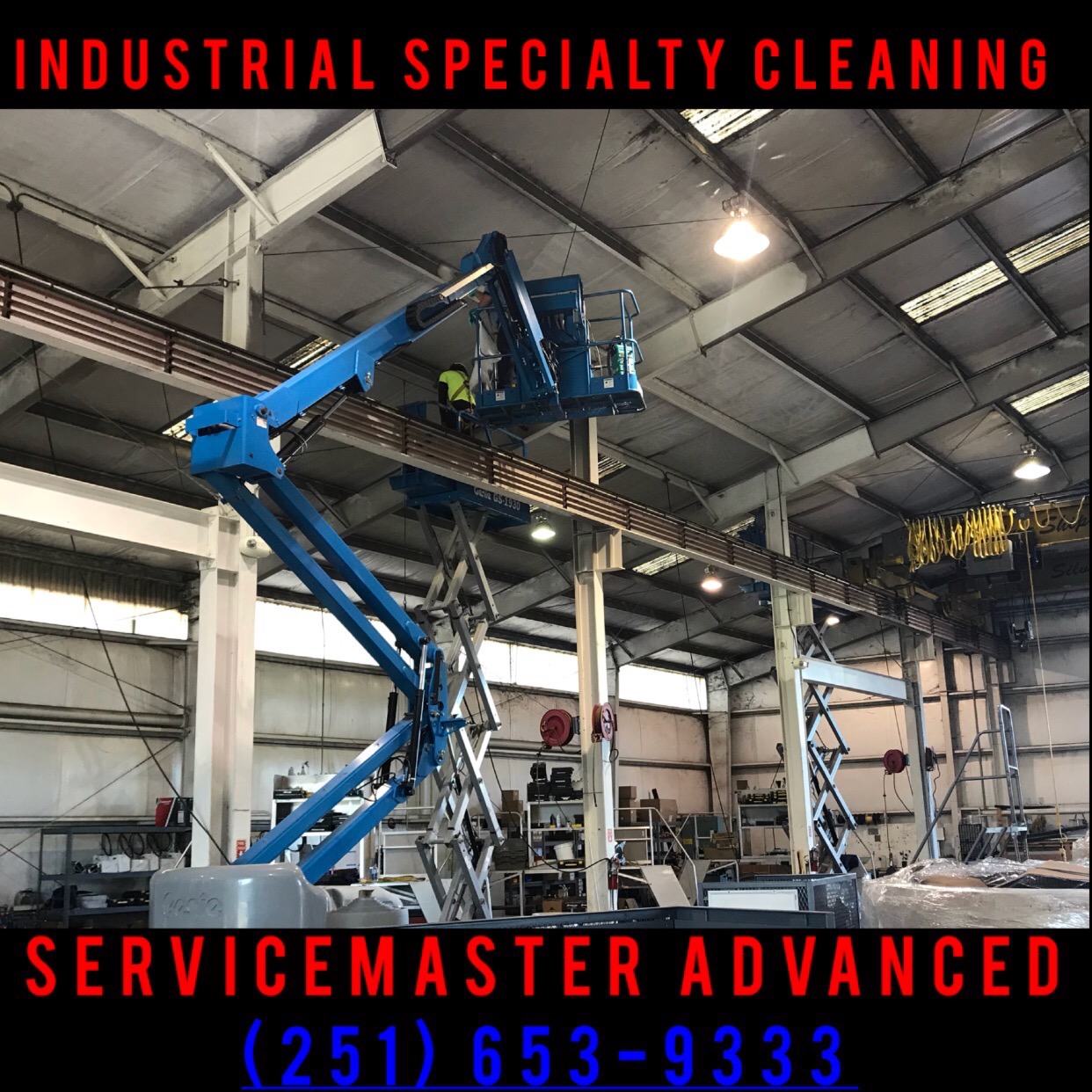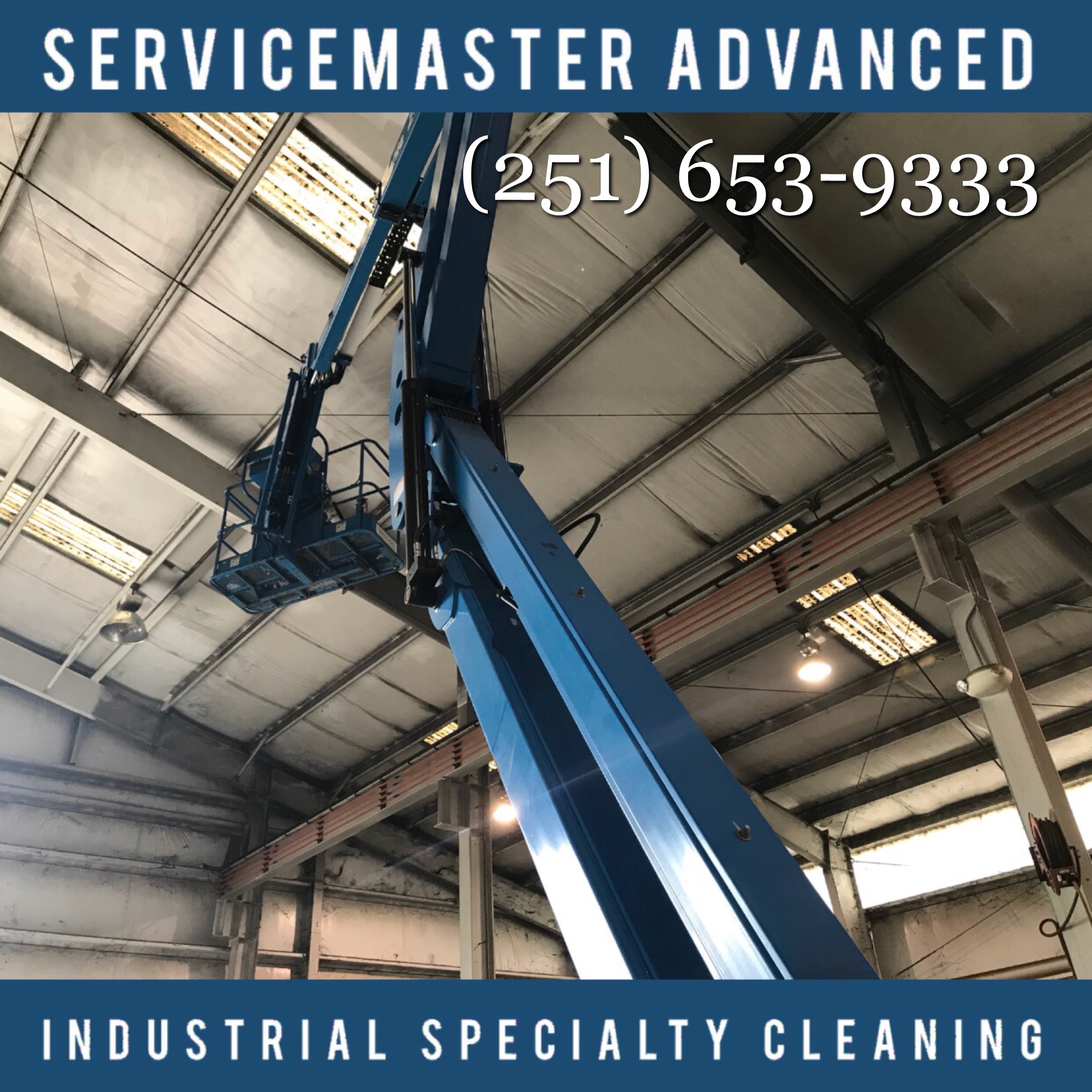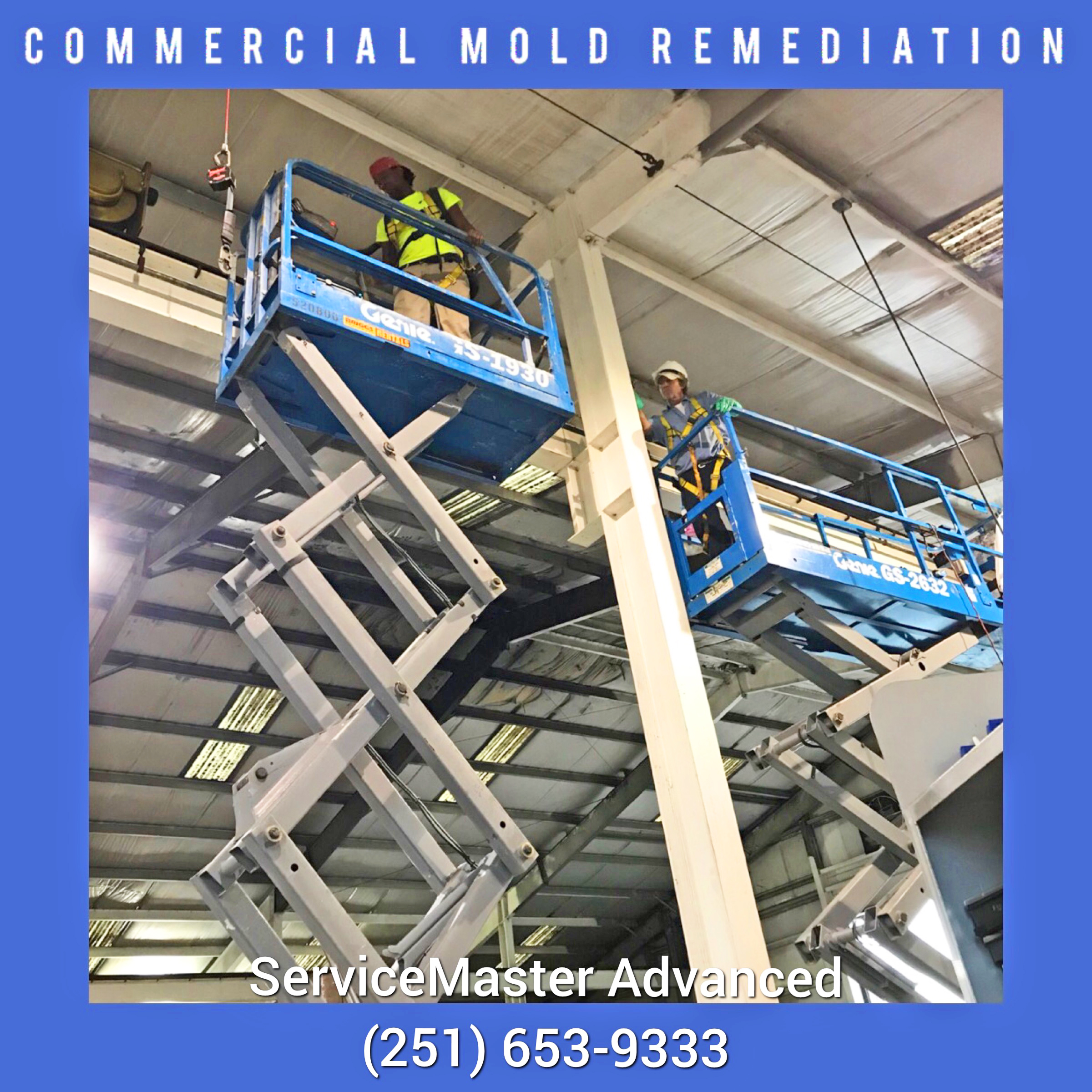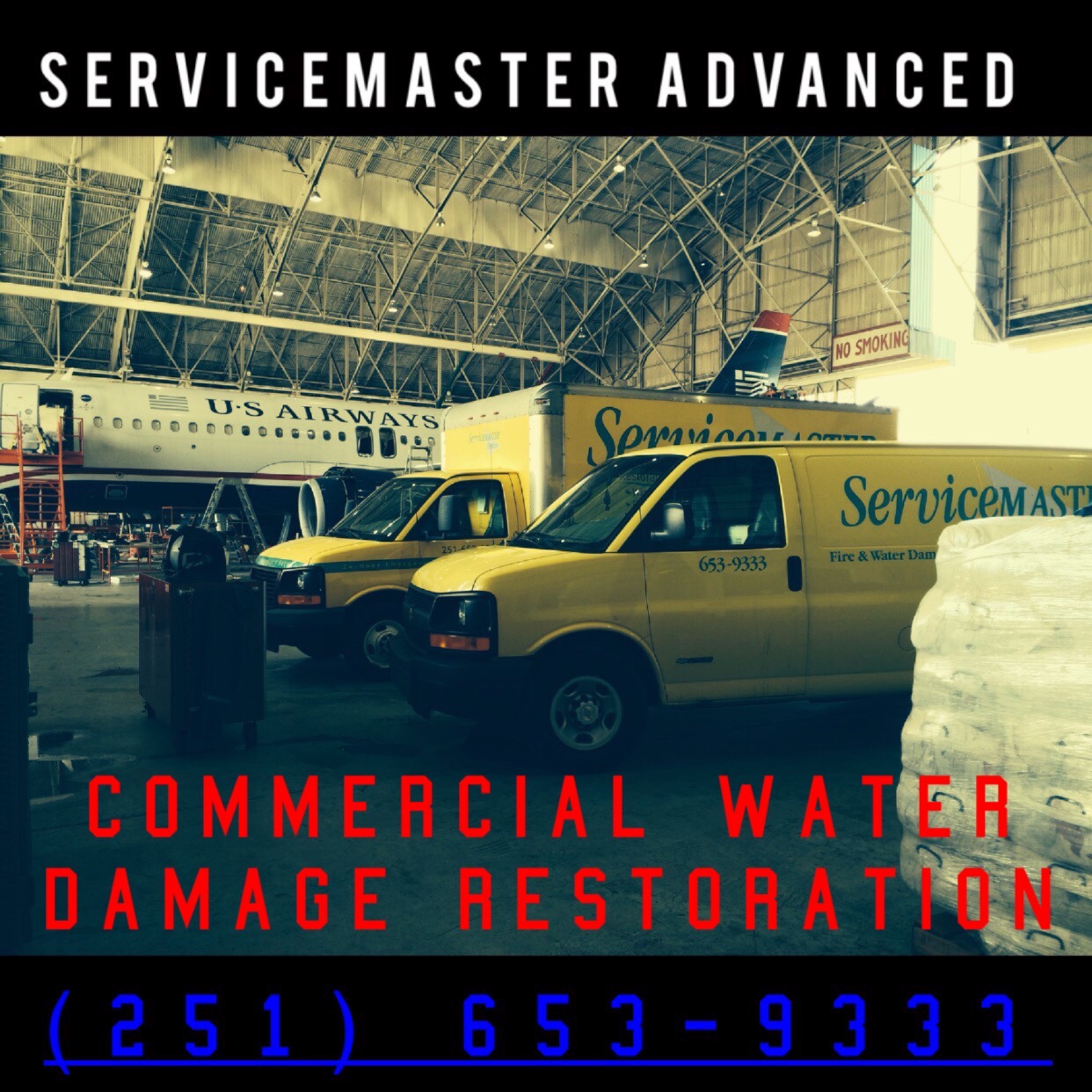 As the area's only janitorial company with a commonly held disaster restoration company, ServiceMaster Services is uniquely qualified to help it's clients in their time of need. While we hope that you never need the services of our disaster restoration arm, the fact is, in the Mobile and Gulf Coastal area, you likely WILL need us. We are the nation's rainiest city with over 60 inches per year and we have been the recipient of the many tropical storms, hurricanes and Spring rain events over the years. Many of our customers who thought that they would never need our help, have had occasion to call in our disaster arm on several occasions.
We are the original ServiceMaster Restore disaster restoration company operating in Mobile and Baldwin County in South Alabama, serving the area for over 30 years. During that time, we have handled some of the largest cleanup jobs, for some of the most well known entities in Coastal Alabama & Mississippi. From tornado cleanup jobs during the tornadoes of Christmas 2012 in Mobile, and in Hattiesburg, MS in 2013; to hurricane cleanup jobs in Hurricanes Ivan, Katrina, Nate and every Spring rain and flood event to happen in the area in the last quarter century, ServiceMaster Advanced has been there. Based out of Mobile, AL, Theodore, AL and Foley, AL, we serve the entire local area including Mobile, Citronelle, Saraland, Satsuma, Chickasaw, Prichard, Eight Mile, Semmes, Theodore, Grand Bay, Irvington, Bayou La Batre, Dauphin Island, Bay Minette, Loxley, Stapleton, Spanish Fort, Daphne, Lillian, Fairhope, Silver Hill, Foley, Elberta, Seminole, Magnolia Springs, Orange Beach, Perdido Key, Gulf Shores and every community in Mobile and Baldwin Counties in South Alabama; and Pascagoula, Gulfport, Biloxi and every community in Jackson and Harrison Counties in Mississippi. Our affiliation, as an exclusive FIRST RESPONDER for ServiceMaster SRM, (ServiceMaster Recovery Management), means that the job will be done right, and that no job is too large.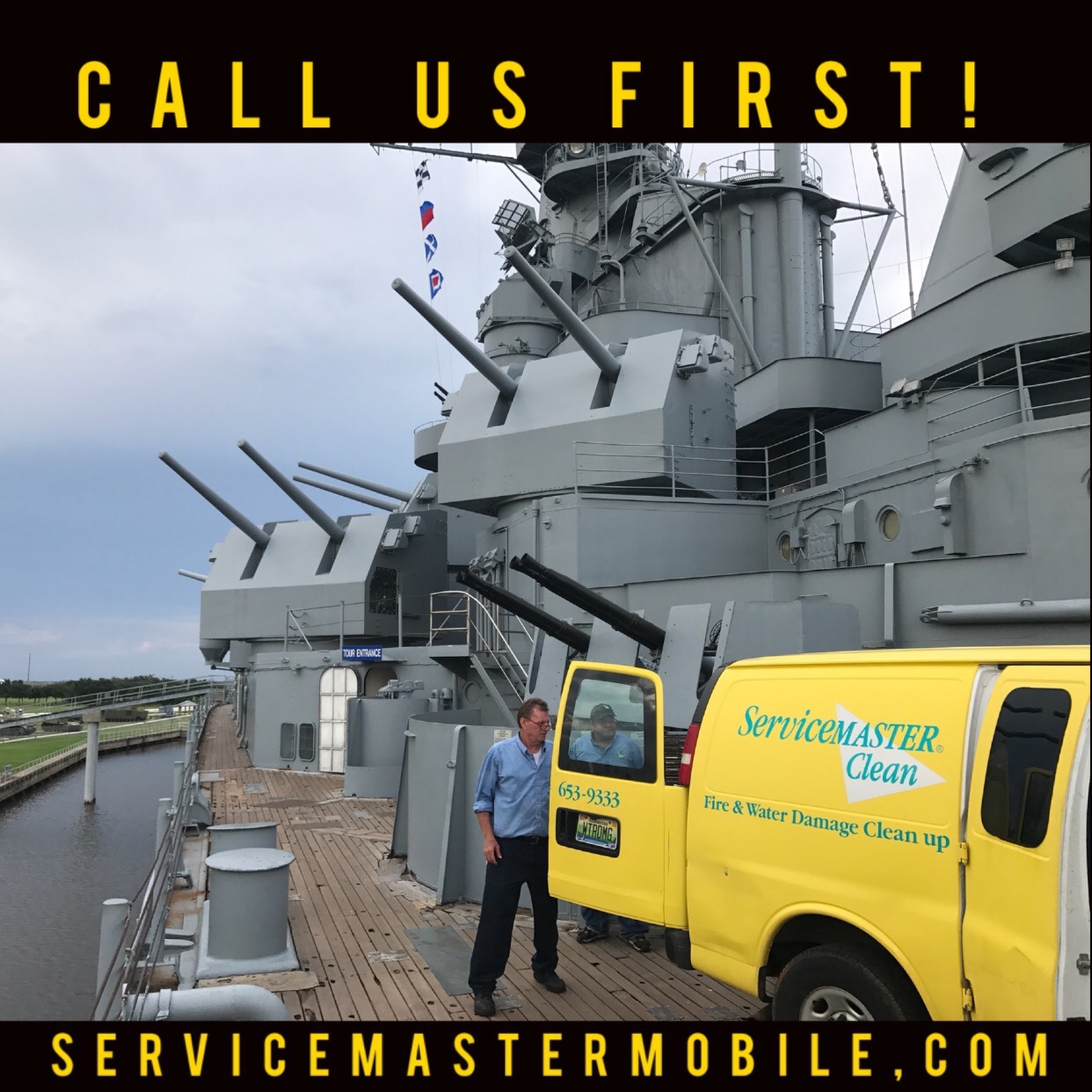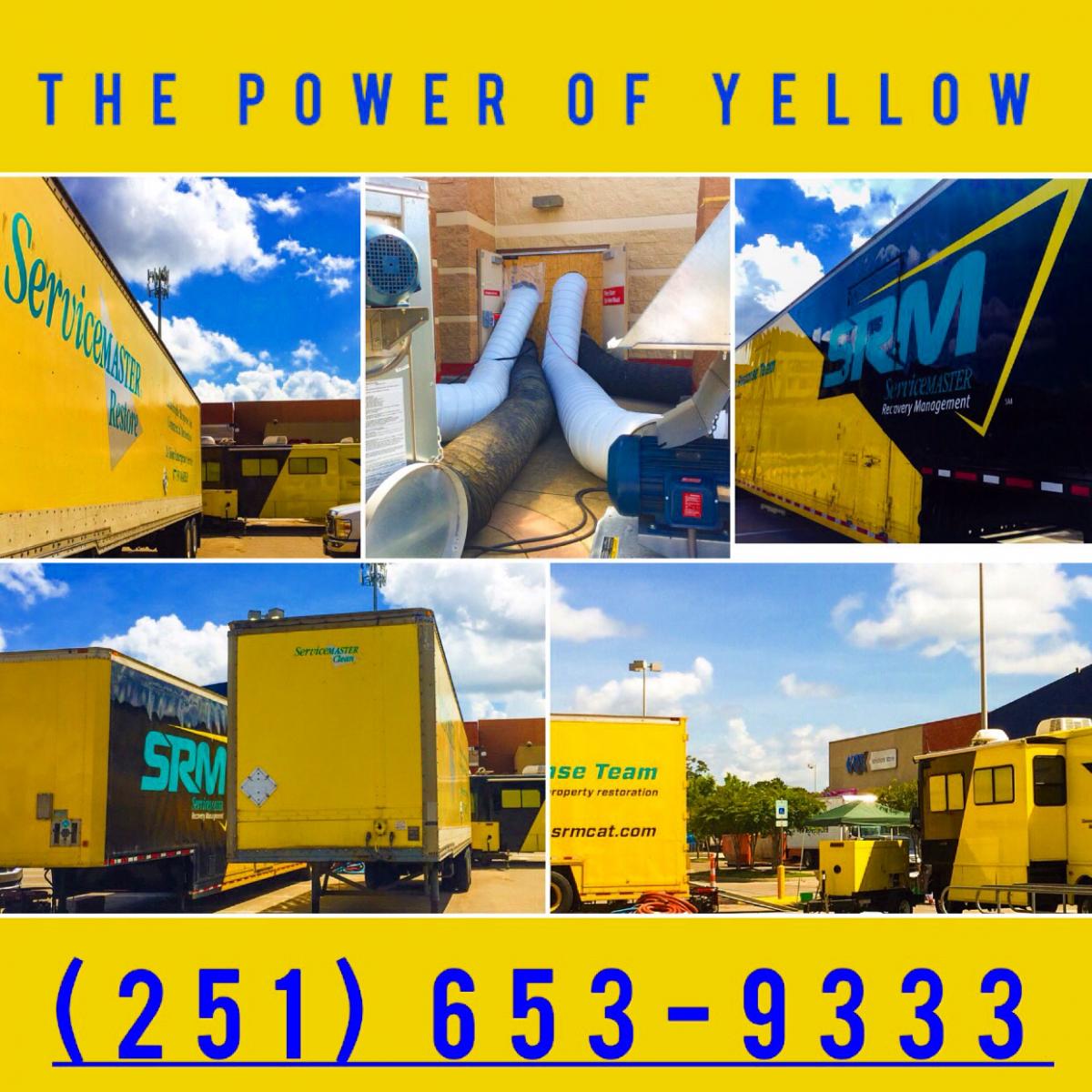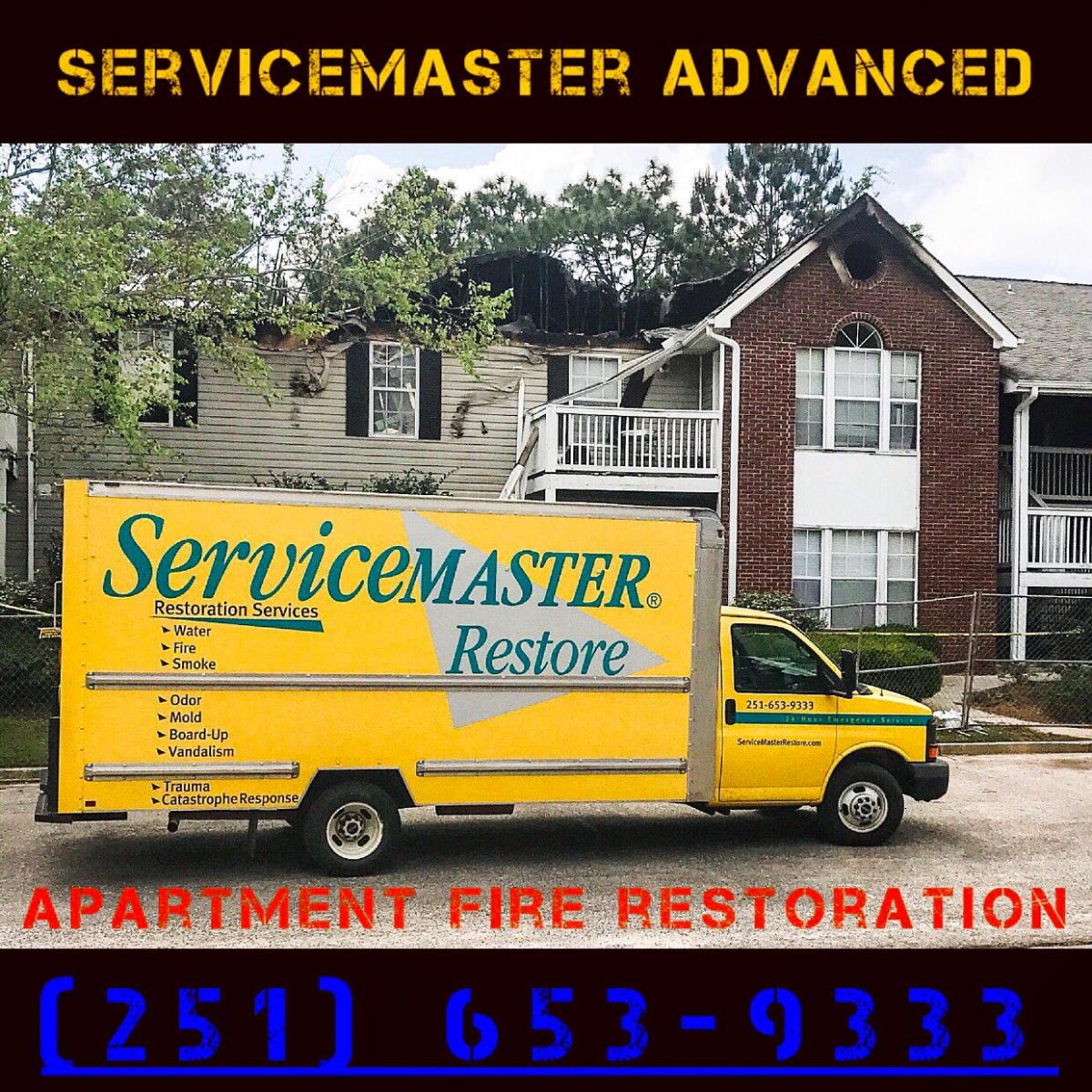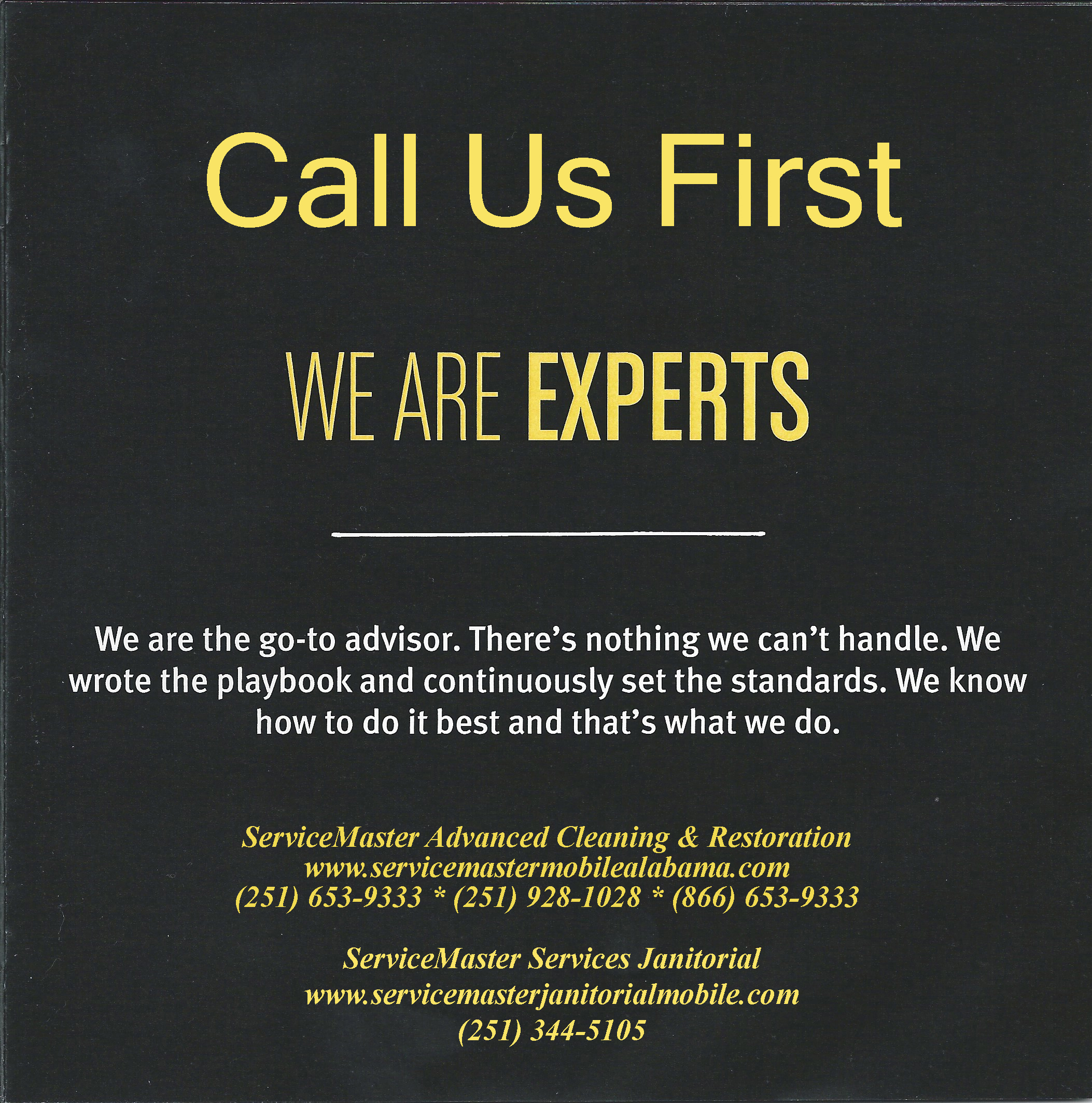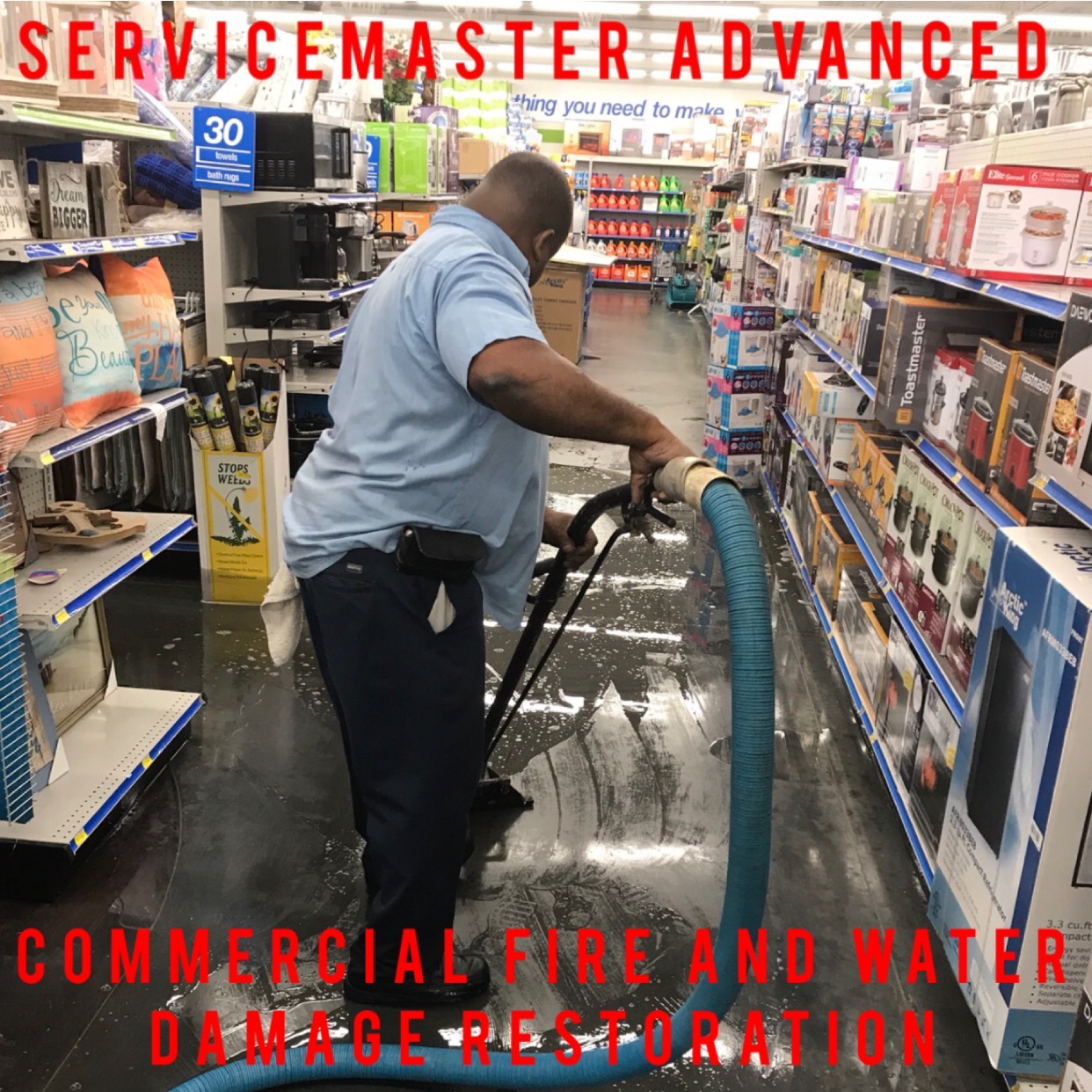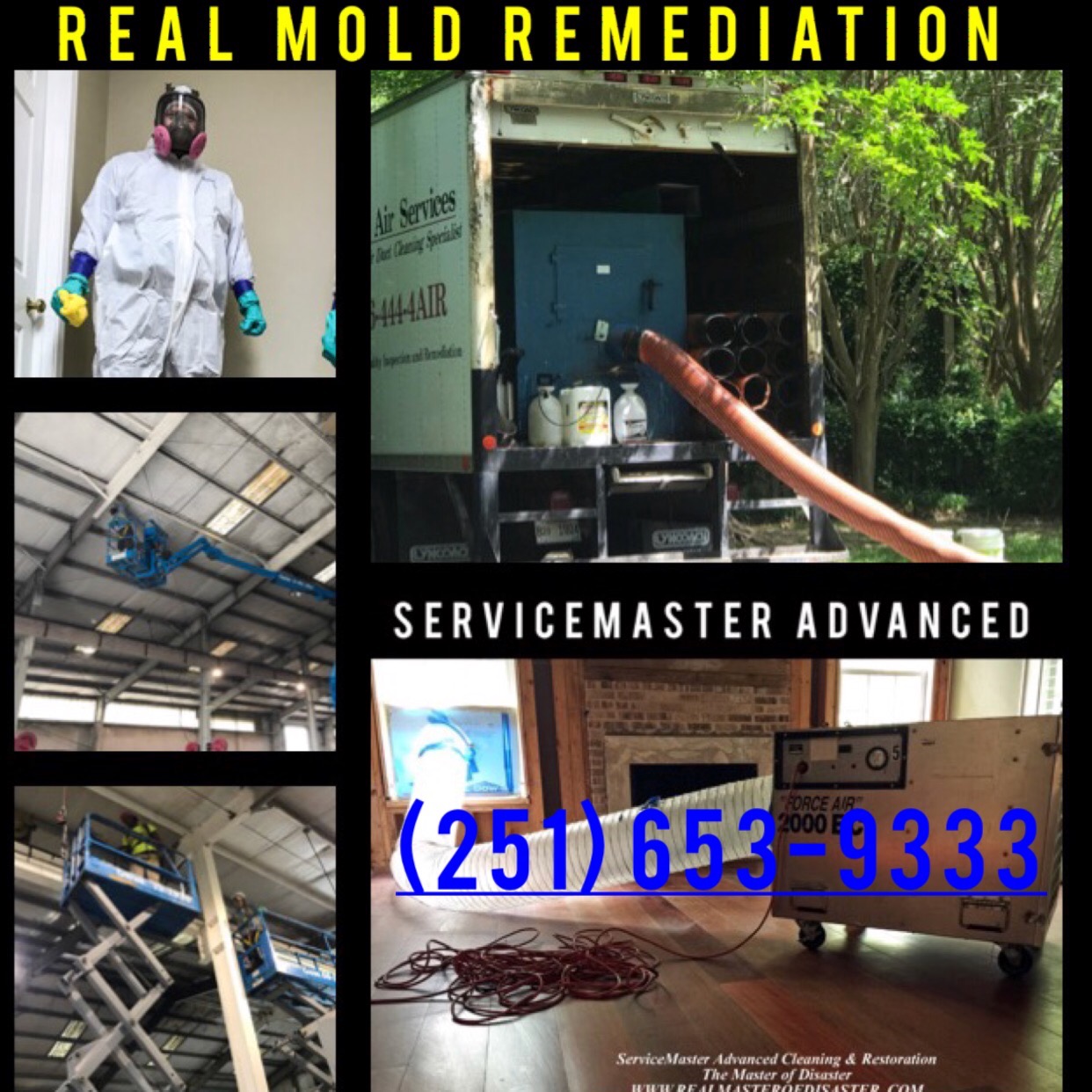 Remember that YOU AND YOU ALONE, decide who works in your home or business. YOU decide who can most effectively handle your cleanup of your large commercial loss and get you back into business the soonest. Tell your insurance provider WHEN YOU FILE YOUR CLAIM that you want SERVICEMASTER ADVANCED, Enterprise number 7027, or call us directly. Make sure that there is no confusion. There are other mitigation companies, and even others with similar sounding names. We are ServiceMaster Advanced, The Master of Disaster. "WE WOULD BE HONORED TO SERVE YOU." (251) 653-9333, (251) 928-1028, or (251) 943-2230. www.servicemastermobilealabama.com, www.servicemasterbaldwincounty.com