How many water damage, fire damage and mold remediation companies actually took the time to get a license in Dauphin Island to perform services?? We did!
ServiceMaster Advanced, The Master of Disaster, (251) 653-9333 serves Dauphin Island from our Theodore location. We have performed water damage restoration, fire restoration and mold remediation in Mobile, Dauphin Island and Baldwin Counties for over thirty years and we have handled some of the largest cleanup jobs ever performed on the Gulf Coast. For information on us, please see our web site at http://www.servicemastermobilealabama.com, and particularly the "articles" and "videos" section.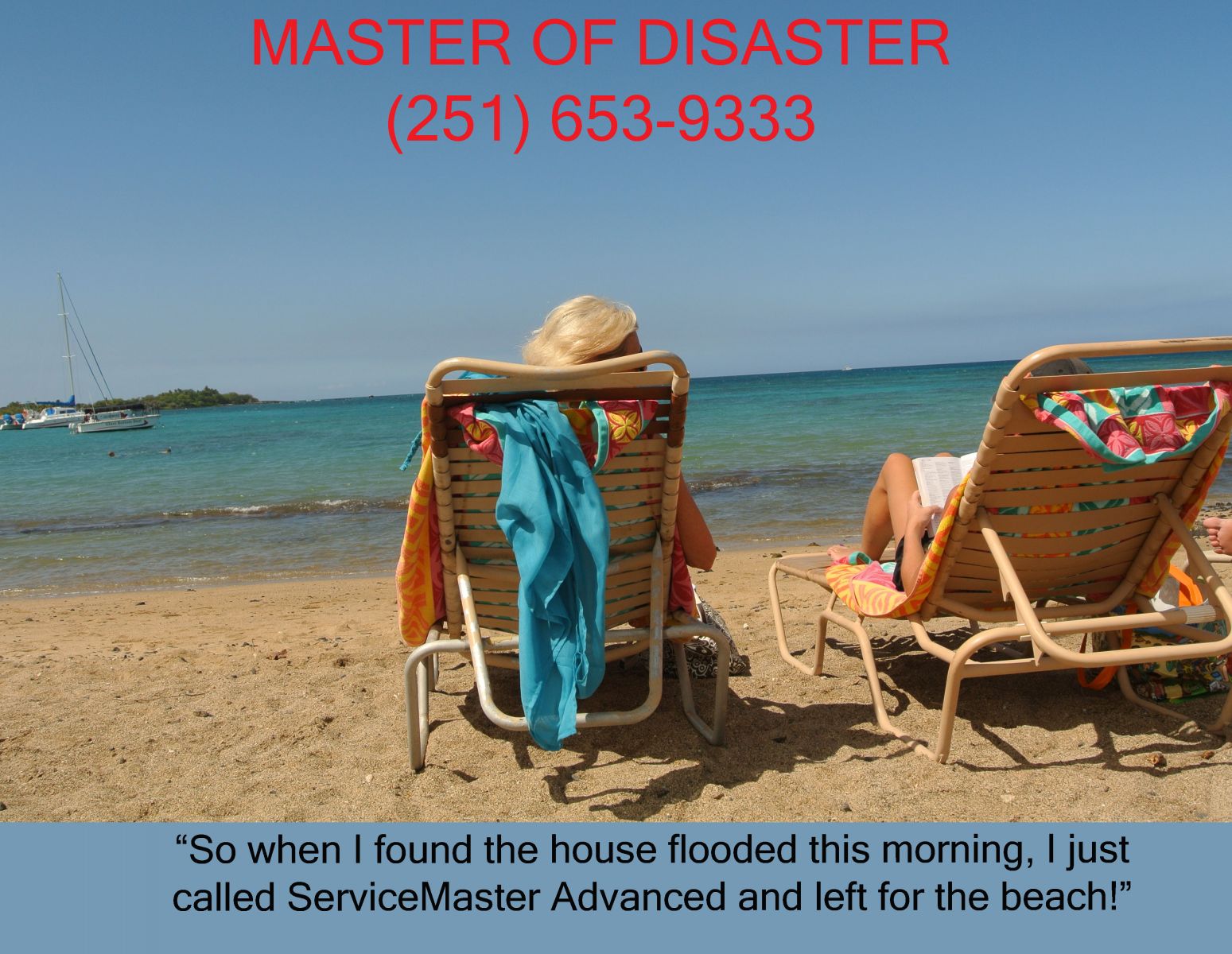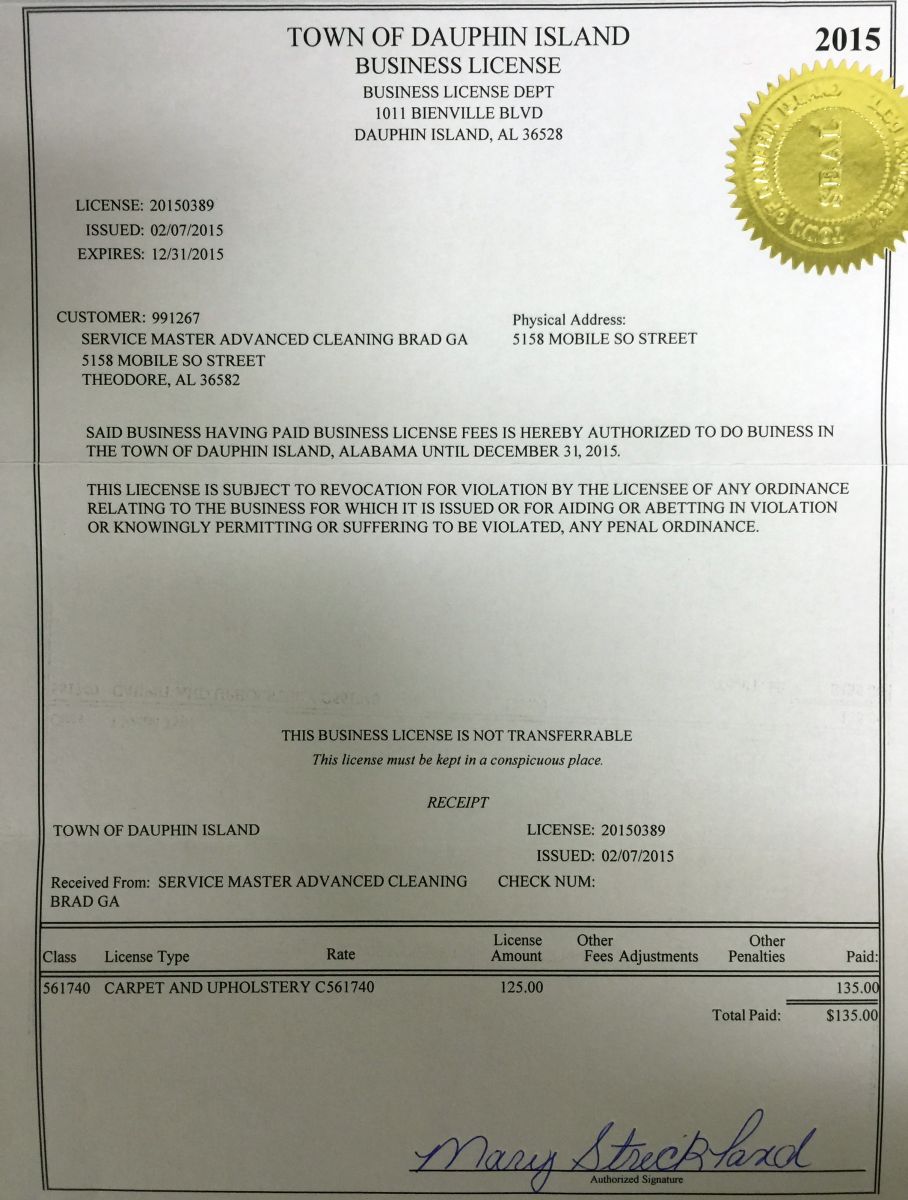 Remember that YOU AND YOU ALONE, decide who works in your home or business. YOU decide who handles your most precious of possessions! Tell your insurance provider that you want SERVICEMASTER ADVANCED or call us directly. "WE WOULD BE HONORED TO SERVE YOU." (251) 653-9333 or (251) 928-1028.
Make sure that you tell your adjuster that you want THIS ServiceMaster entity, number 7027, ServiceMaster Advanced, and give them our number or call us yourselves. (251) 653-9333. "We would be honored to serve you."