Informative Articles on Water Damage Restoration, Mold Damage Remediation and Fire Damage - Monroeville, AL
ServiceMaster Advanced Cleaning & Restoration, The Master of Disaster, in Mobile, AL, Daphne, AL, Theodore, AL & Foley, AL, has published a number of articles on the mitigation business. We are the local experts in water damage, fire damage, mold damage remediation, carpet cleaning and janitorial. We know this business and we have real local physical offices with local personnel on-call 24 hours a day, seven days a week. We are not a new ServiceMaster entity; we have been here in Mobile and Baldwin Counties for thirty years. We live here. We have brick and mortar offices here. We have employees here, and we are a part of your local economy. We have handled some of the largest cleanup jobs ever performed on the Gulf Coast. As a result of our vast experience, we began writing artilces explaining the mitigation and remediation business.
On our web site, you will find an incredible library of information. Whatever your situation is, we have likely done it before. We aren't taking about another ServiceMaster franchise having performed these jobs in some other city, we are talking about us. THIS PARTICULAR SERVICEMASTER ENTITY, NUMBER 7027 - THE MASTER OF DISASTER, RIGHT HERE IN MOBILE & BALDWIN COUNTY HAS DONE THESE JOBS. We have posted videos and articles in order to help and inform the public. Here is a link to those articles: http://www.servicemastermobilealabama.com/Articles.html. If you would like to view some of our videos, you can find them here: http://www.servicemastermobilealabama.com/Videos.html.
Rather than make you search for articles that we think are relevant, here are a few specific ones that may help:
For water damage restoration, try: http://www.servicemastermobilealabama.com/Water-Damage-Insurance-Claim-Tips-ServiceMaster-Mobile-AL.html OR: http://www.servicemastermobilealabama.com/Do-You-Really-Want-the-Insurance-Company-to-Pick-Your-Water-Damage-Restoration-Contractor-Mobile-Bal.html
For mold remediation, try: http://www.servicemastermobilealabama.com/Do-You-Know-If-It-is-Mold-A-Reasonable-Approach-ServiceMaster-Mobile-Alabama-251-653-9333.html
For fire restoration, try: http://www.servicemastermobilealabama.com/Should-the-Insurance-Company-Pick-Your-Fire-Damage-Restoration-Contractor-Mobile-Baldwin-and-County-.html
One note. Not only are our articles about how we mitigate fire and water damage, and how we approach a mold issue; we also have posted several articles about how to prevent these issues.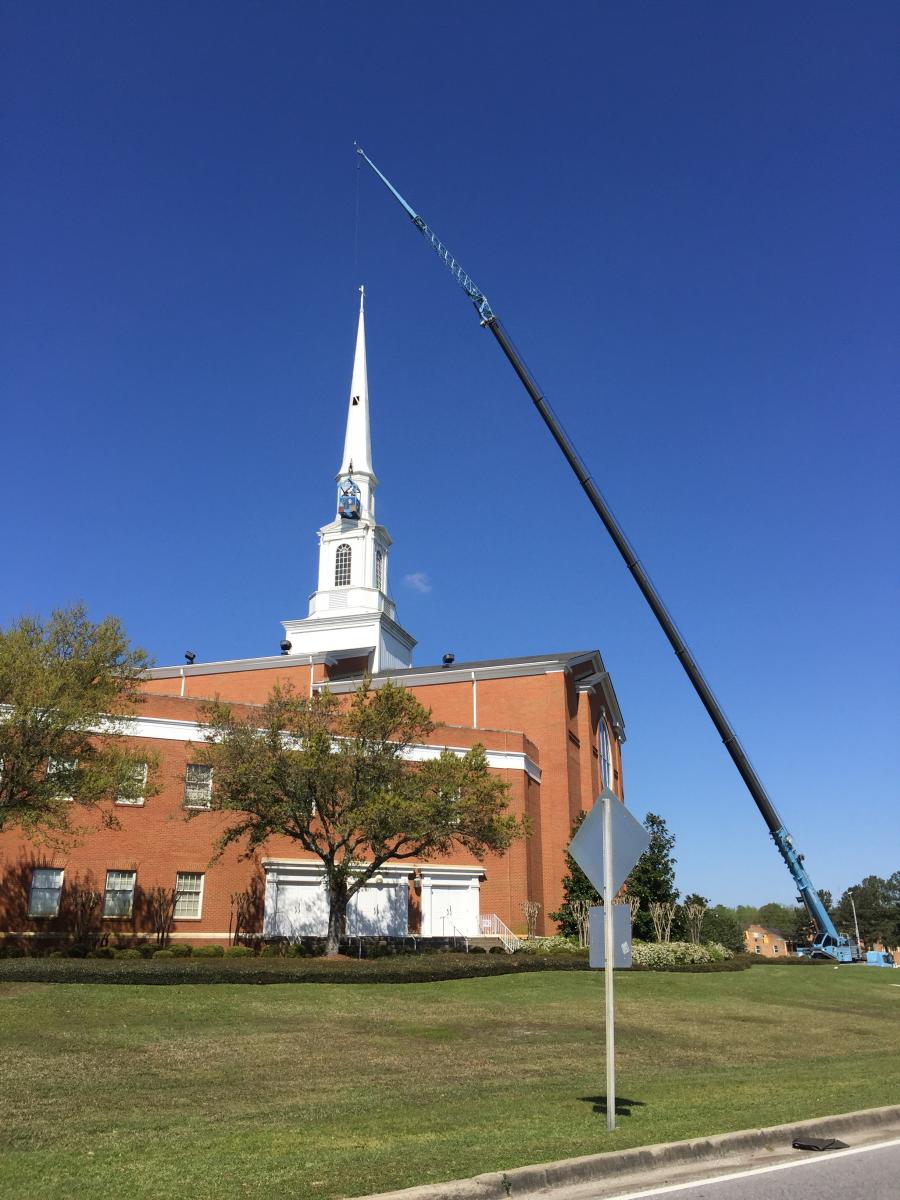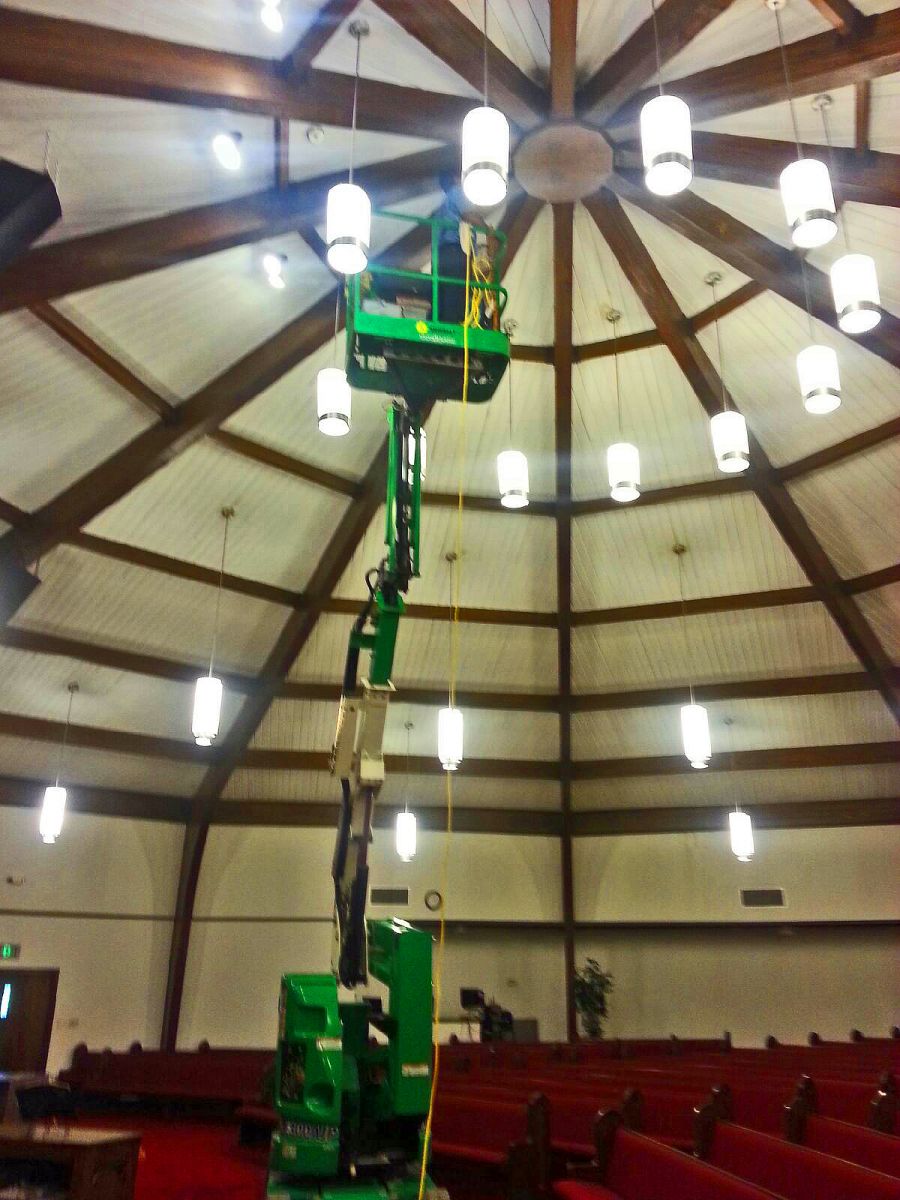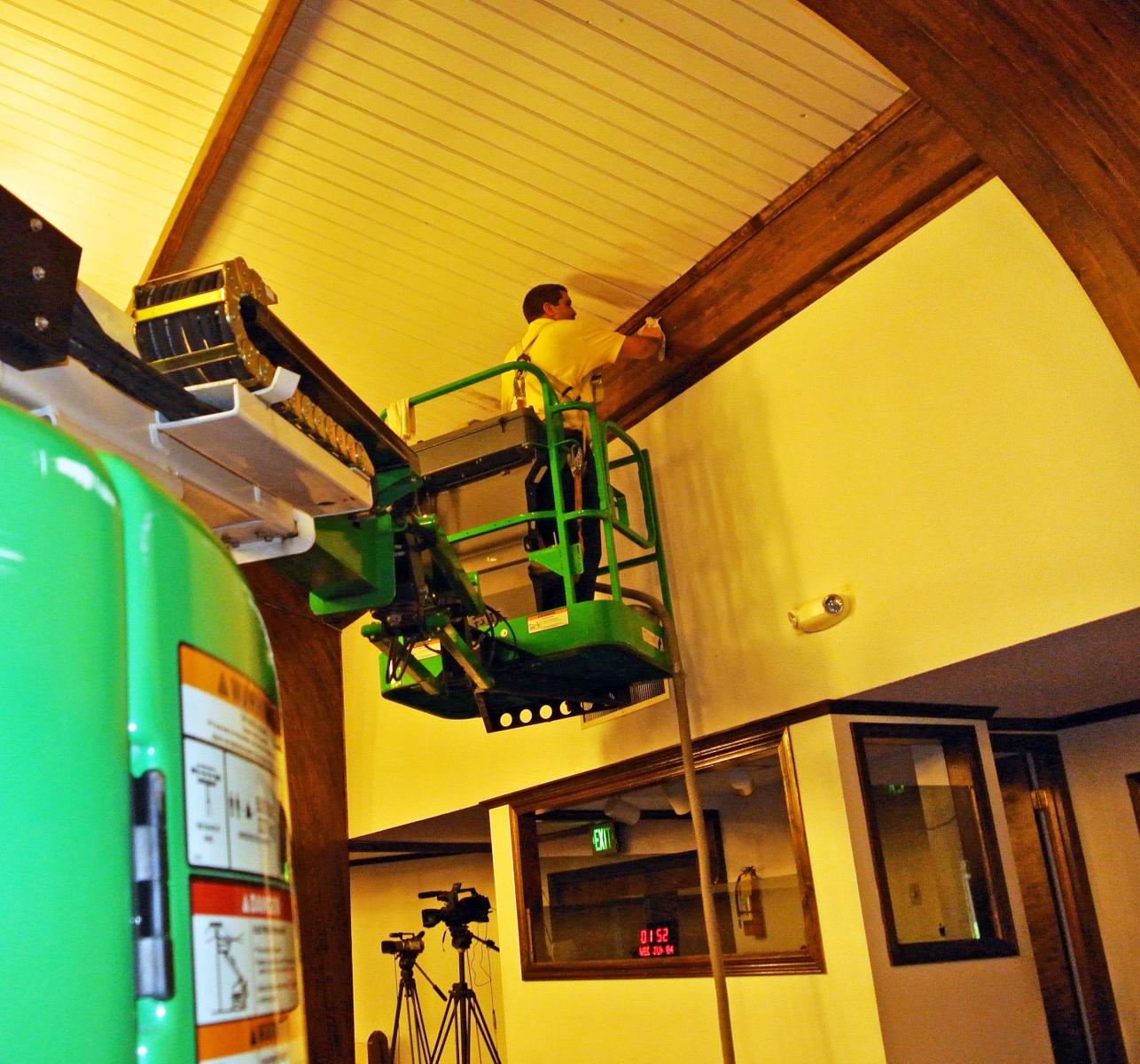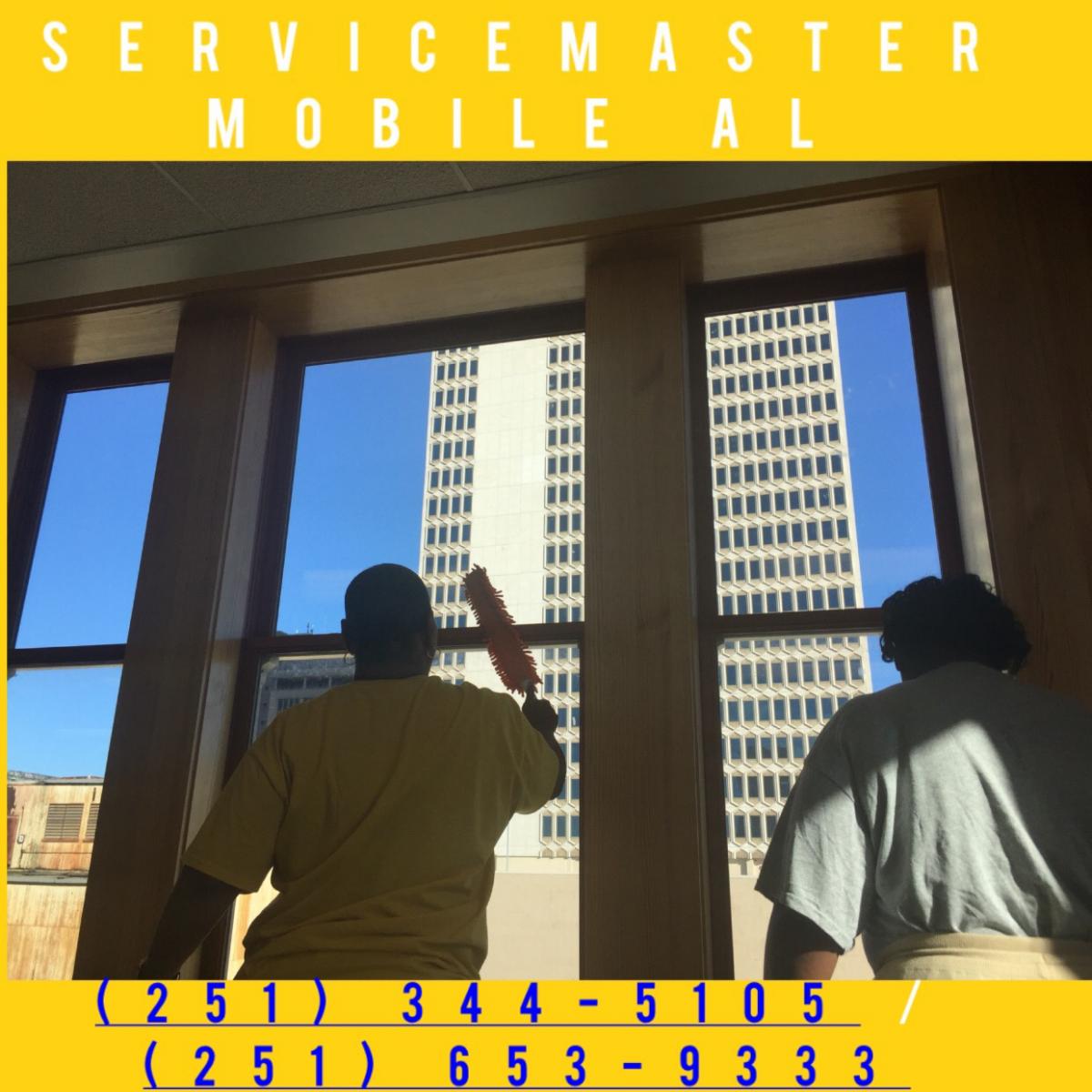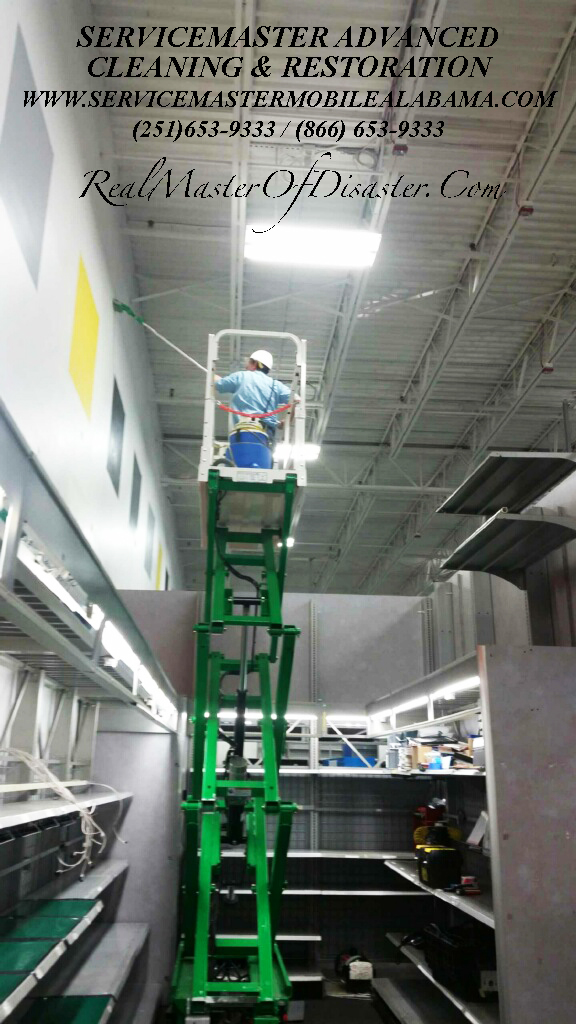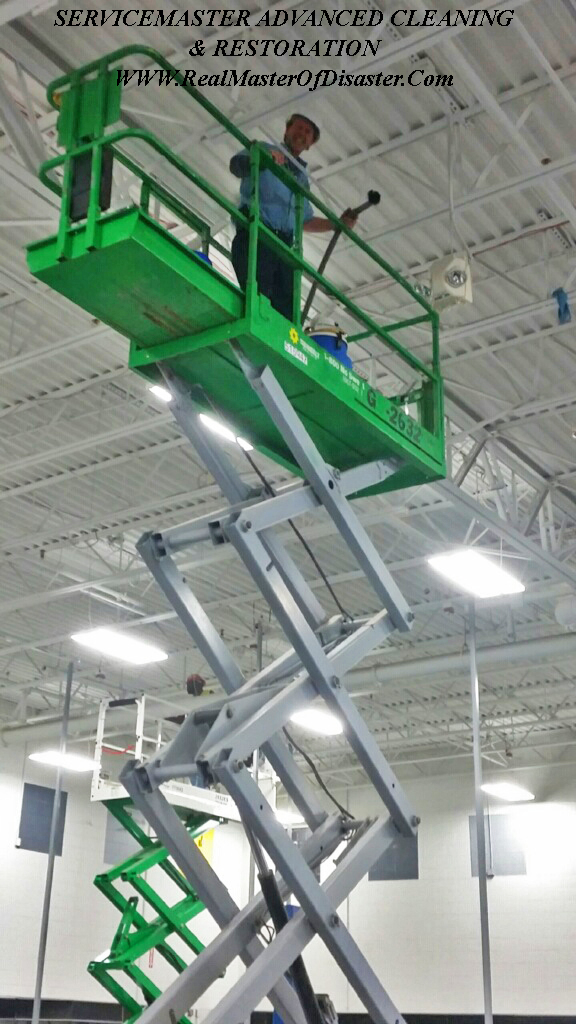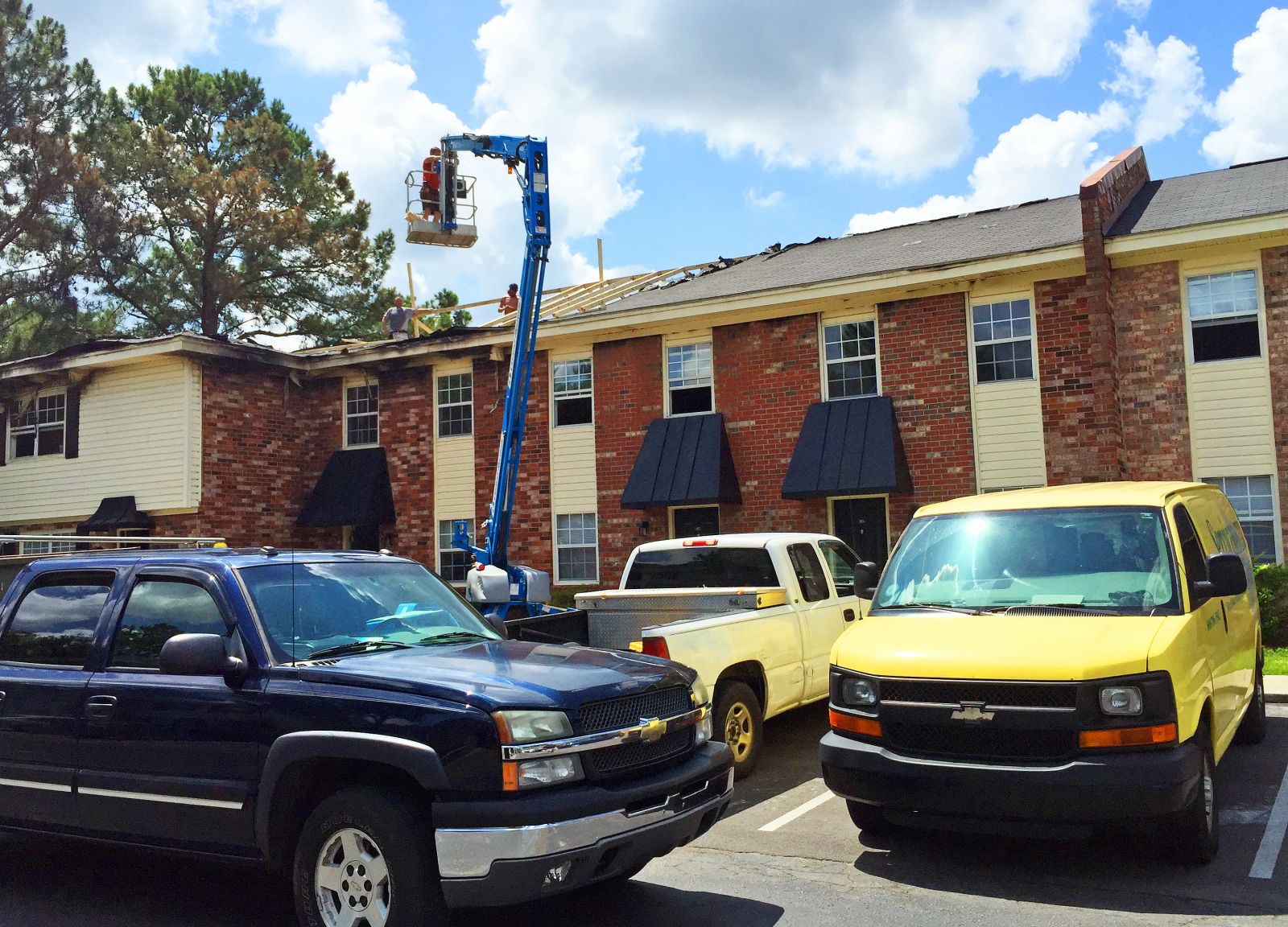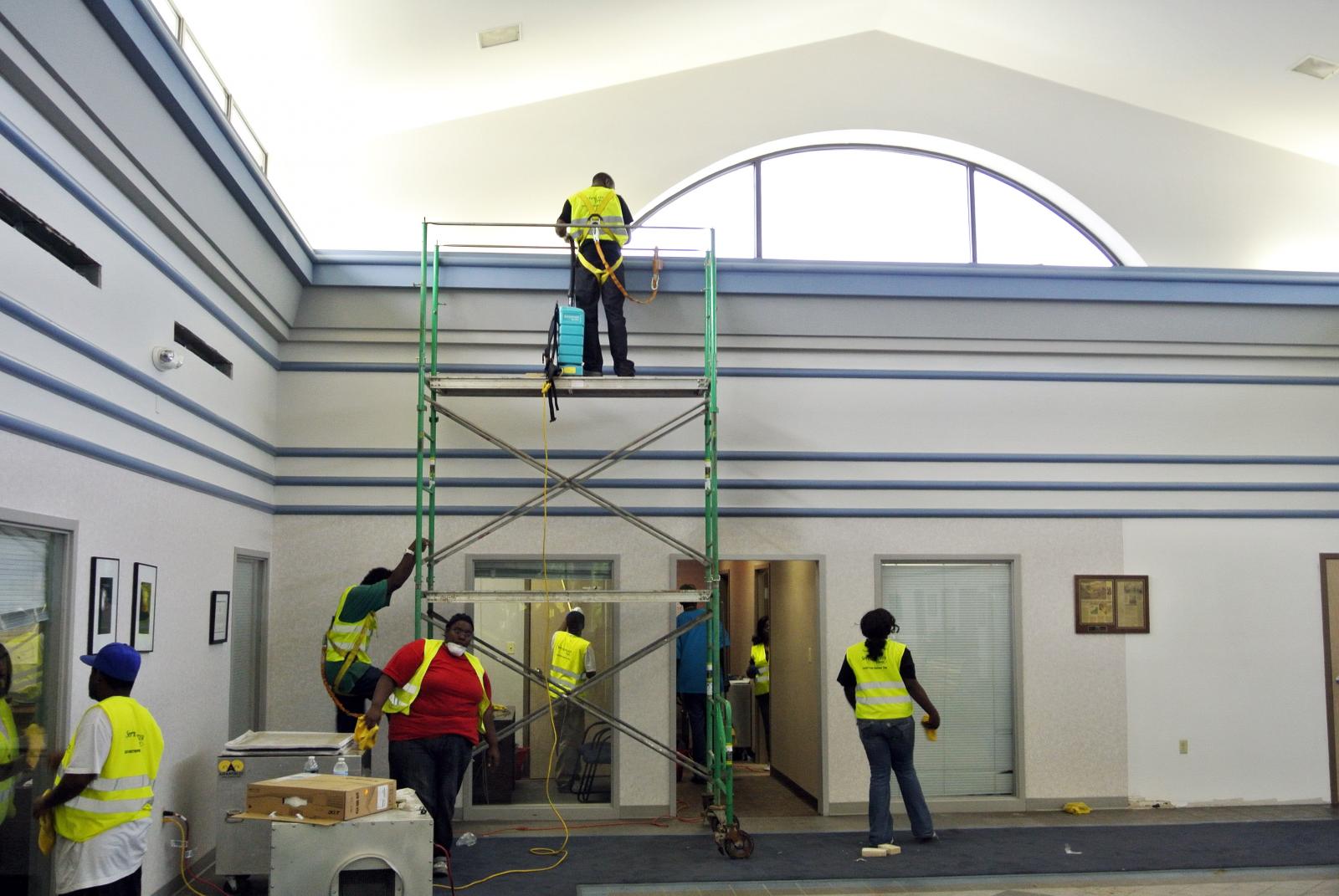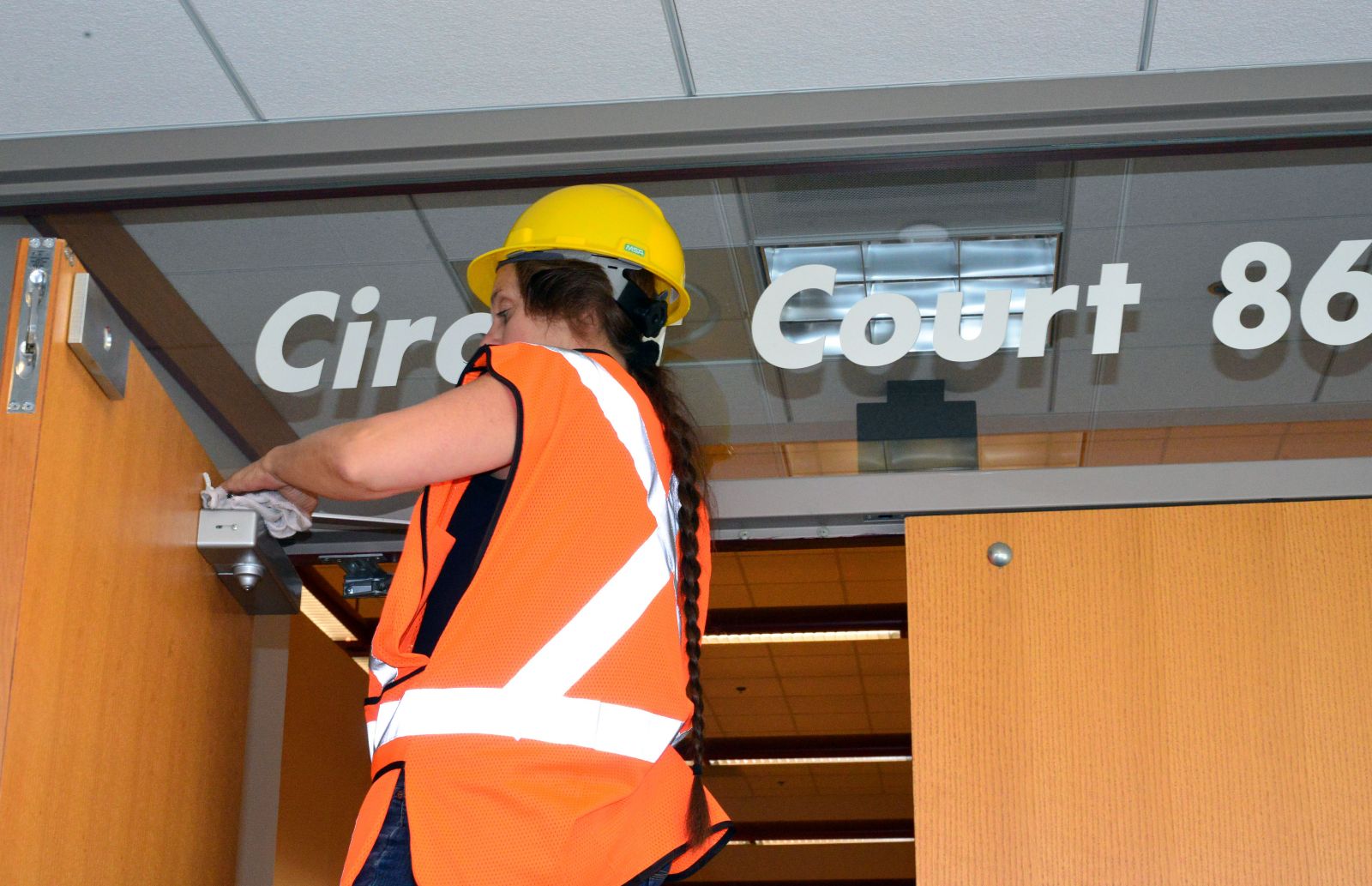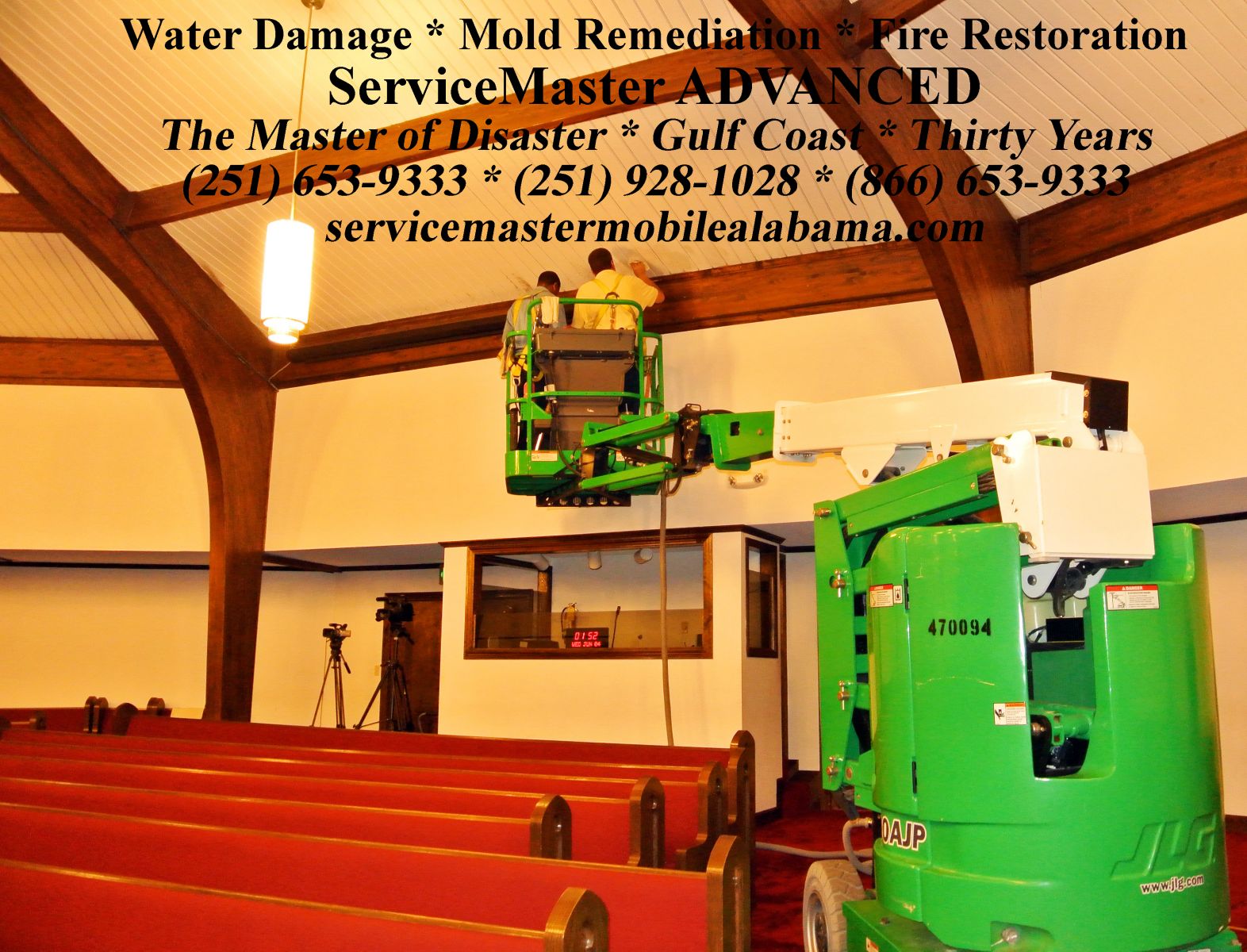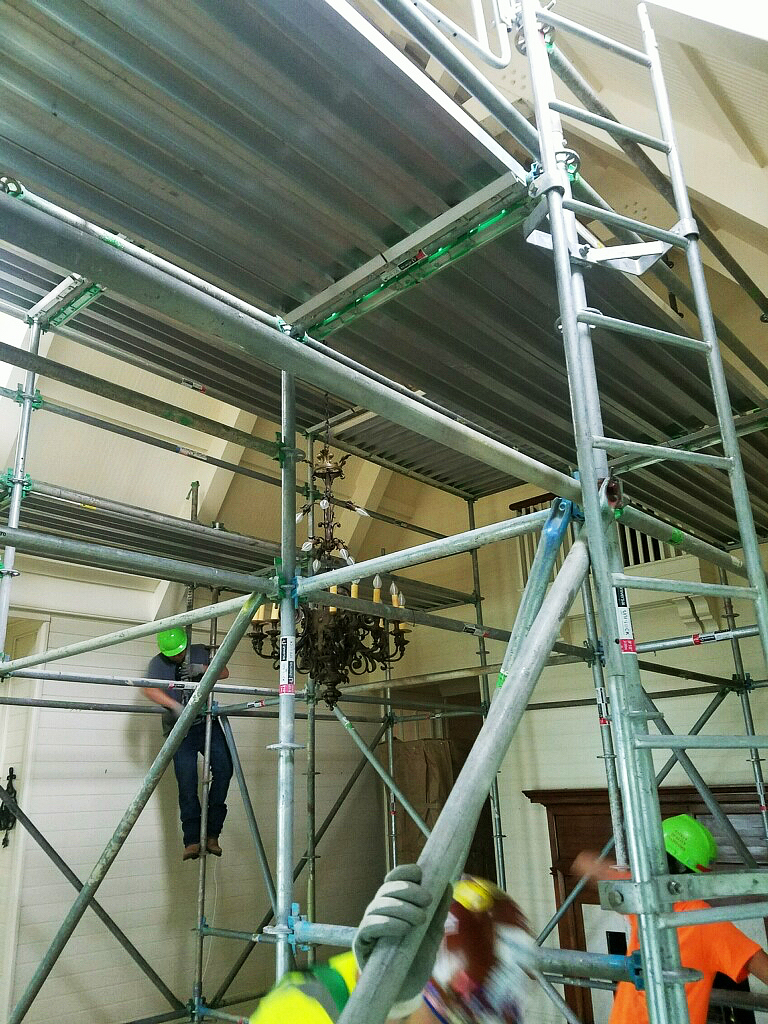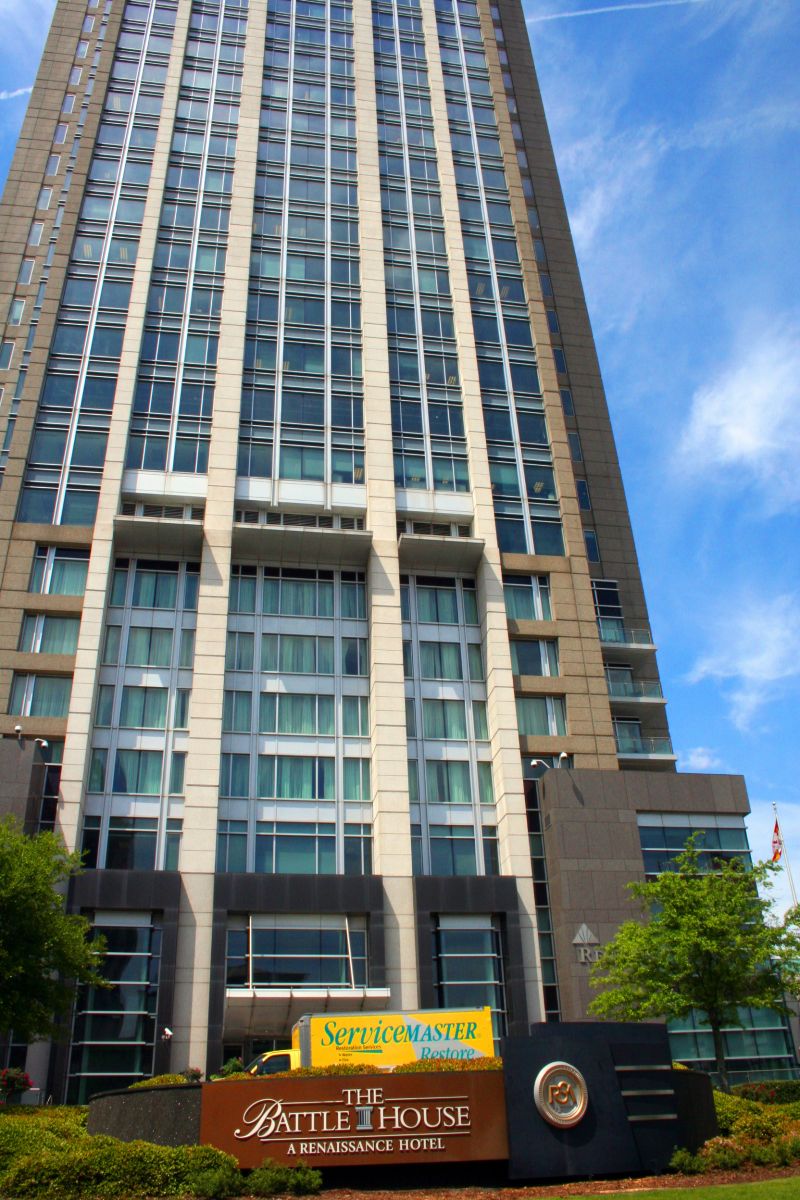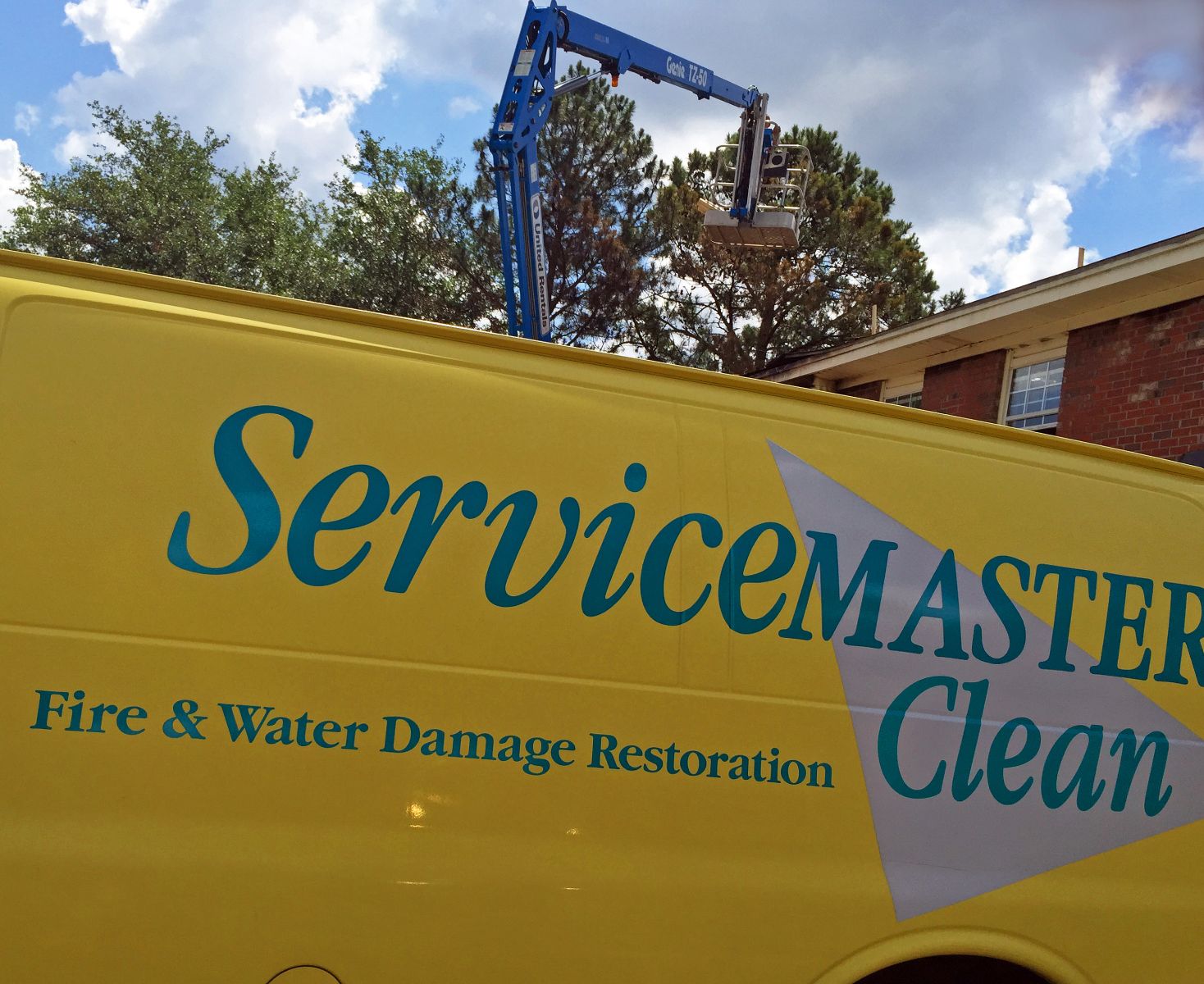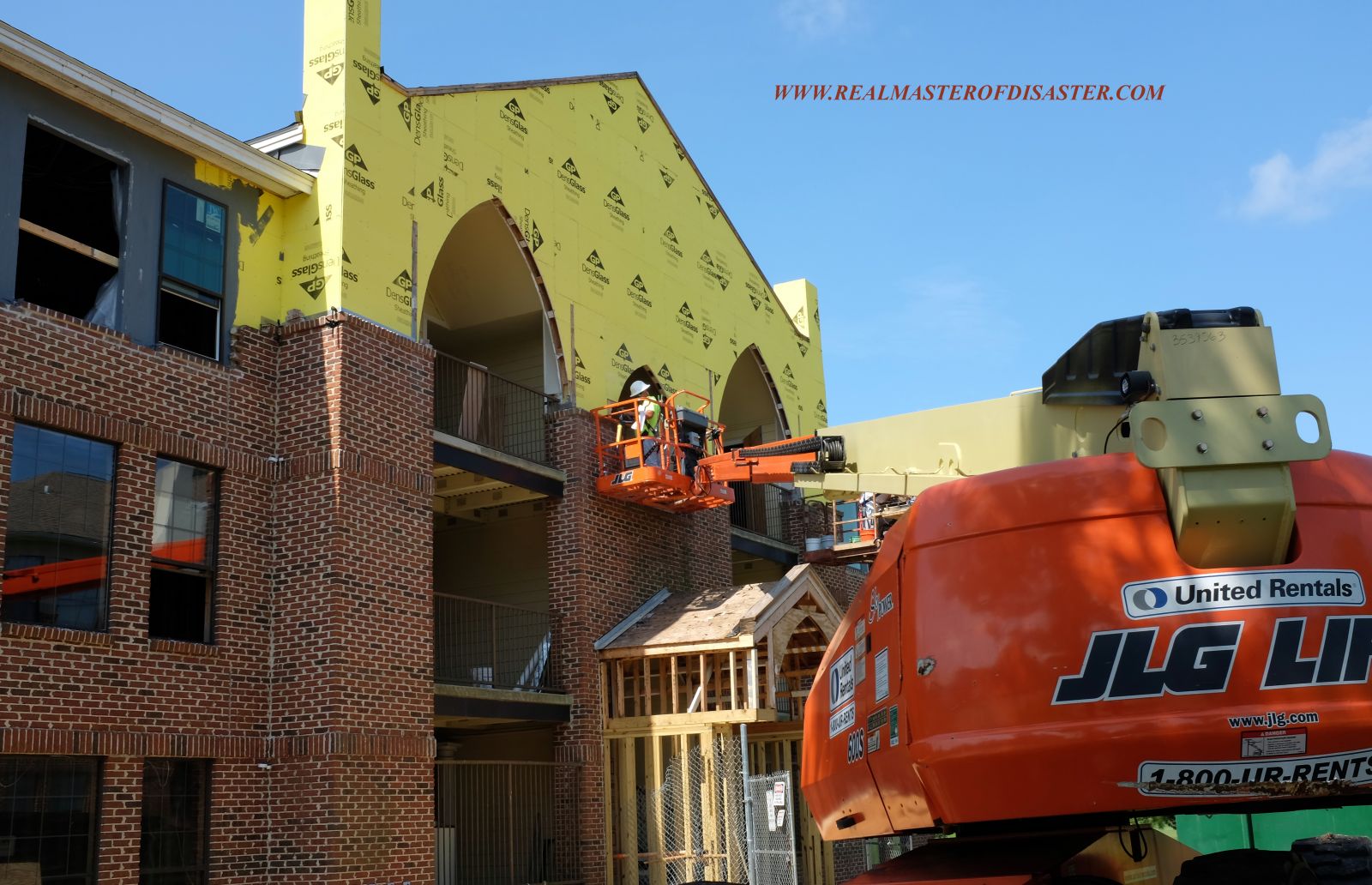 ServiceMaster Advanced Cleaning and Restoration is an approved vendor for virtually all of the insurance companies that operate in our regional area. At one time or another, over nearly 30 years, we have worked with virtually every insurance company that has ever written a policy here. In fact, many of them recommend us because we have been pre-qualified to work for them, meaning we are on their mitigation "program". This means that we have met their standards with regard to insurance, training, procedures etc. and that they are comfortable dispatching a claim to us, if the homeowner agrees. This is the important stipulation. The homeowner must agree and contract directly with us.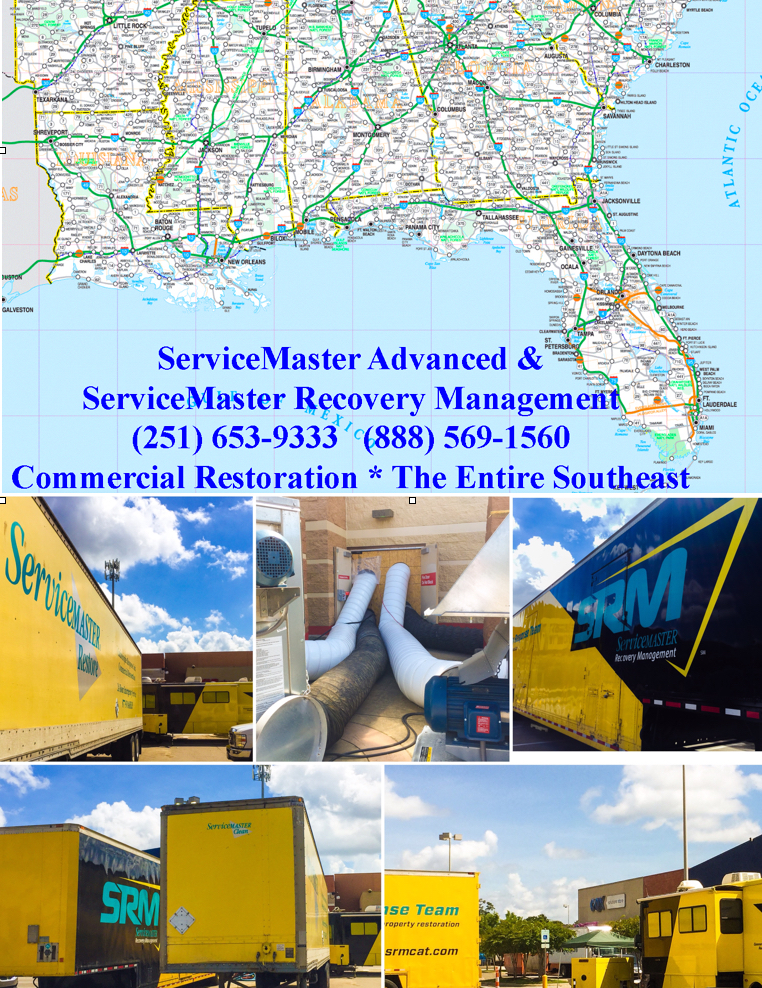 ServiceMaster Advanced, The Master of Disaster, is one of a small handful of companies locally that are approved as such. We appreciate the business that the insurance programs send to us; however out of the few that are approved as such, we want to stand alone as the best. We want to earn your business be deserving of your trust, not only, because the insurance company recommended us, but because our reputation and policies are such that you would have hired us anyway. We want to stand alone out of all of the recommended companies, that you will tell your insurance agent, company or adjuster that you want ServiceMaster Advanced Cleaning, Enterprise number 7027, (251) 928-1028, (251) 653-9333 or (251) 943-2230, to service your home or business. "We would be honored to serve you."