ServiceMaster Advanced Cleaning and Restoration is an IICRC certified firm. Call us at (251) 653-9333, (251) 928-1028, (866) 653-9333.
The IICRC is a certification and Standards Developing Organization (SDO) non-profit organization for the inspection, cleaning and restoration industries. In partnership with regional and international trade associates, the IICRC serves more than 25 countries with offices in the United States, Canada, United Kingdom, Australia, New Zealand and Japan.
From the IICRC web Site: http://www.iicrc.org/iicrc-benefit/for-consumers/:
IICRC Certified Firms have earned the right to display the IICRC logo as a symbol of quality. In order to achieve IICRC-certified status, firms must meet a rigorous list of standards in business ethics and expertise. All IICRC Certified Firms must:
Present accurate information to consumers and conduct business with honesty and integrity.
Require a technician on all jobs who has been formally trained and passed all required tests.
Require a continuing education program to keep technicians up-to-date on the latest changes in the industry.
Maintain liability insurance to protect all parties in the event of an accident.
Maintain a written complaint policy and agree to Better Business Bureau or similar arbitration to resolve disputes, and accept the conclusions and recommendations of arbitration.
The IICRC actively has relationships with fiber producers, carpet and fabric mills, furnishing manufacturers and retailers, and others affiliated with the industry. The use of IICRC service professionals is specified in leading manufacturers' maintenance brochures and warranties.
When it comes to cleaning, restoration and inspection, the IICRC writes the books
As an ANSI-accredited Standards Developing Organization (SDO), the IICRC has led the way in establishing the main industry standards and reference guides for professional carpet cleaning, upholstery and fabric cleaning, water damage restoration and mold remediation.
Each IICRC standard takes years to develop and the coordination of several experts in the field, including allied tradespersons; manufacturers; international, national and regional trade associations; individual or franchise professionals; cleaning, inspection and restoration industry organizations; insurance industry; training schools; contractors; and public health professionals.
These standards are reviewed and updated at least every five years. Many of these fields, such as the water damage restoration field, change rapidly and those who are certified keep up with the advancement of the science and generally accepted practices of the industry.
The IICRC helps keep homes and businesses healthful
According to the Environmental Protection Agency, the average person spends 90 percent or more of their time indoors, where levels of pollutants may be two to five times (and occasionally more than 100 times) higher than outdoor levels.
This makes it extremely important to perform regular maintenance inside your home or business. In addition to vacuuming, cleaning and checking for water damage on a regular basis, using a certified technician for cleaning will help extend the life of your flooring and upholstery and ensure that your home or business is healthful for those who live and work there.
As indicated, ServiceMaster Advanced Cleaning & Restoration http://www.servicemastermobilealabama.com is an IICRC Certified firm.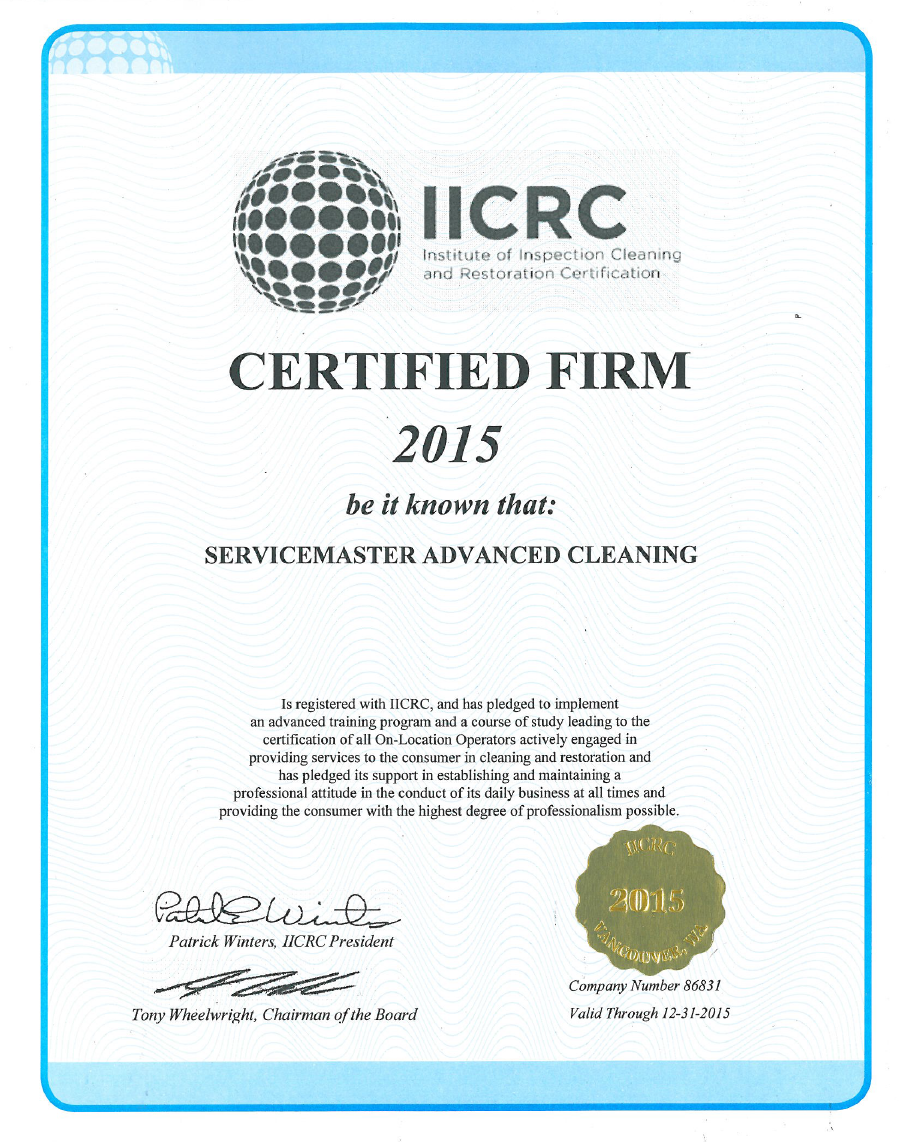 But this isn't the only reason to consider us.
ServiceMaster Advanced Cleaning is part of the largest ServiceMaster group of companies specifically performing water damage and mitigation services in the Mobile and Baldwin County area. ServiceMaster Advanced Cleaning, The Master of Disaster, has been in operation in the Mobile area for over 30 years and has handled some of largest water damage and fire damage cleanup jobs in the Mobile area. From tornado cleanup jobs during the tornadoes of Christmas 2012 in Mobile, and in Hattiesburg, MS in 2013; to hurricane cleanup jobs in Hurricanes Ivan, Katrina, and every Spring rain and flood event to happen in the area in the last quarter century, ServiceMaster Advanced has been there. We didn't just begin our mitigation company last year, we have been here all along and have steadily grown with the community and helped the parent company innovate and improve the brand. ServiceMaster Advanced Cleaning has performed mitigation jobs for the Alabama State Docks, The Mobile Convention Center, the RSA Tower, The Mobile Infirmary, the AmSouth Tower, the Regions Bank Building, the University of South Alabama, The City of Mobile, The County of Mobile, Springhill College, Springhill Memorial, ST Mobile Aerospace, Airbus, The Mobile County School System, The Corps of Engineers, The State of Alabama and many many more commercial buildings and thousands of homeowners. If you find yourself in need of mitigation services for your home or business, trust the true professionals, the company that the commercial industry turns to time and again, The Master of Disaster, ServiceMaster Advanced Cleaning & Restoration (251) 653-9333 / (251) 928-1028.
We hear the horror stories about both branded and non-branded mom & pop operations. Here are a few:
1. A local hotel operator told us of a crew that showed up with all temporary workers to dry his facility. They called the company in the middle of the night and it took them three hours to respond. When they got there, the job was unorganized, disrupted his guests and he said the work was "sub par".
2. A local mitigation company utilized a dessicant dehimidifier without using air movers (apparently he didn't know proper drying techniques), and let it run for 12 days! The small commercial job could have been done in 4 days tops. He rented the equipment and was determined to recover his dailey rental costs, and over-billed the customer by approximately $20,000.
3. During the Spring floods of 2014, one of our competitors consistently quoted one and a half times, what we would charge. We were called many times by customers in shock and asked to quote. Bear in mind that many of these flood events were non-insured losses.
4. During the Spring floods of 2014, one of our competitors over charged for work on a commercial building. This was clear by the fact that their estimate did not include and allow for, the reduction in equipment charges as areas dried over the five-day period. In other words, the drying equipment charged for on the last day, was exactly the same as the initial equipment used initially. This is one of the first things an insurance company looks for. Apparently there was no monitoring (checking) the jobs during the process.
5. An inexperienced contractor tore out a client's mold affected bathroom without erecting proper containment. He spread mold spores and contamination throughout the customer's home.
6. A small company was attempting to dry a laminate floor the had been throughly immersed in water. While real hardwood floors can often be saved via rescue mats, laminate floors are ruined and must be removed if they are completely affected. The company in question charged for the attempted drying service, although the floors were ultimately removed.
7. The same small company above, ignorant of IICRC standards, continuously overloads homes with more than the requisite number of air movers and dehumidifiers, over charging the customer.
8. Another new entity markets heavily to plumbers and offers them a "finders fee". This highly unethical practice has resulted in over charges and poor service.
9. An area mitigation company could not dry a customer's house. They simply didn't know how to do the proper drying calculations. They had not been trained in psychrometrics and were not properly certified in Advanced Structural Drying or Water Damage Restoration. They tried drying for two weeks and the customer wound up having mold! We woulnd up handling the job and cleaned up the mess.
10. Another supposed mitigation company advertised that they were a "one stop" company and could do all the rebuild. Problematically, they left the walls and subfloor wet and didn't finish the repairs! Mold damage was the result. This same one-stop operation left a customer's home in total disrepair. They did not have enough loyal subcontractors to finish the work in a timely manner. We were called in to fix the problem and did so in a workman like manner.
We could go on and on with takes of woe. These companies give our entire industry a bad name. We sincerely hope you will ask a lot of questions before you call any of them.
Also, beware of middle men who have only a web presence here in Mobile or operate out of a one room suite with a telephone. These people have no loyalty to your community, and often subcontract work out to untrained subcontractors (or use TEMPORARY WORKERS IN YOUR HOME!!), and may or may not do simple background checks on their personnel. These subs likely aren't trained, or certainly aren't trained to degree that the long tenured employees of ServiceMaster ADVANCED are.
Why take a chance?
Remember that you have a choice in who comes to your home or business to clean up water damage, fire damage & perform mold remediation. Which company comes to serve you is ultimately NOT the choice of your insurance company or your adjuster, it is up to you the homeowner or the business owner. Why not choose the company that began the water damage and fire damage mitigation business? Your neighbors. Your friends and people who are a part of your community. That's ServiceMaster Advanced Cleaning & Restoration, The Master of Disaster. We would be honored to serve you. (251) 633-9333 / (251) 928-1028.
Why Call ServiceMaster Advanced in Mobile, Daphne, Foley, Orange Beach & Baldwin County in South Alabama?
Are all water damage restoration and fire restoration companies the same?
At ServiceMaster Restore Mobile, AL & Daphne, AL, ServiceMaster Advanced Cleaning & Restoration - we believe that there are provable and measurable differences…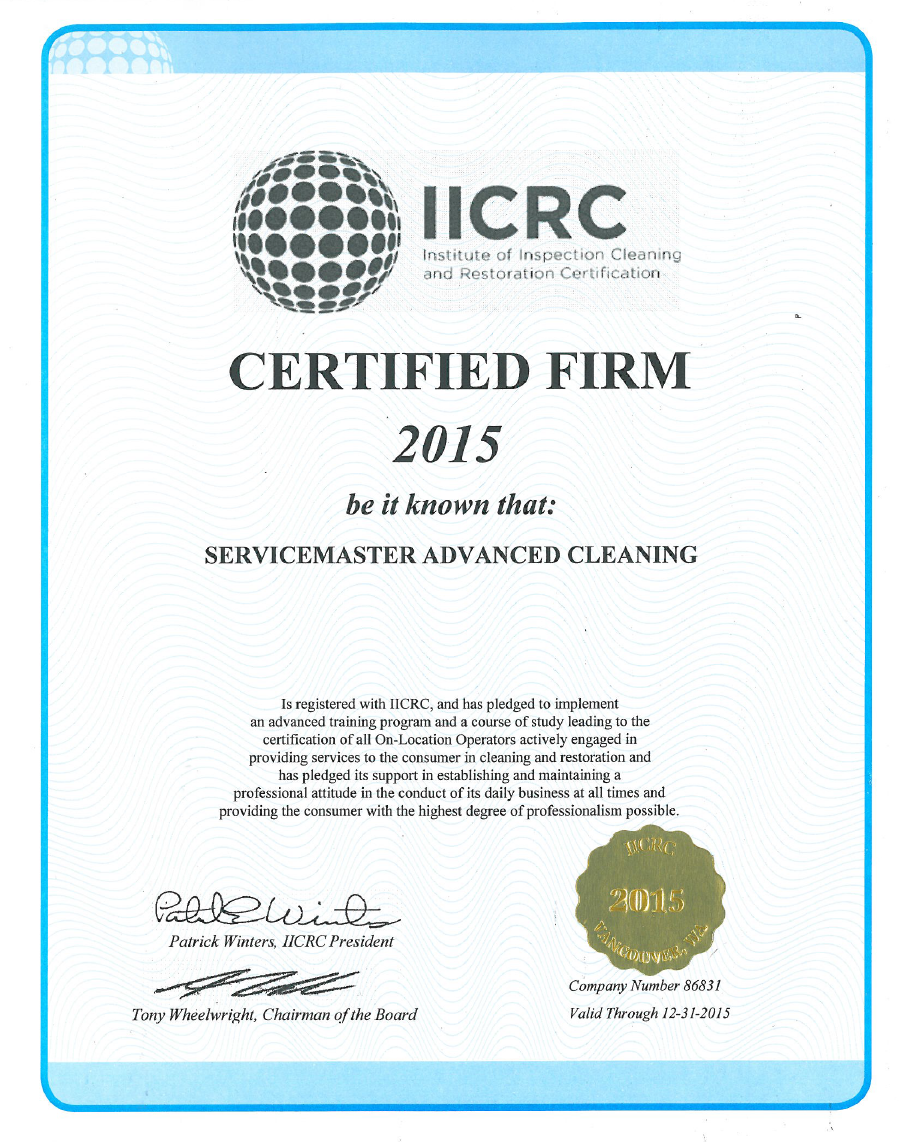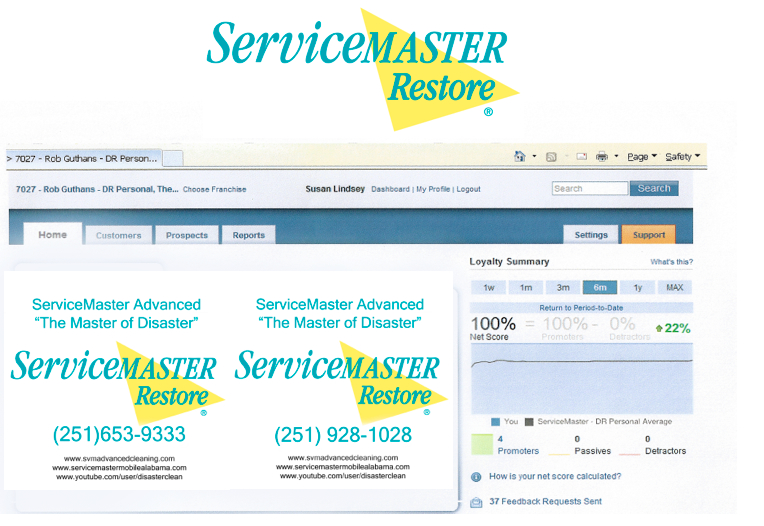 Everything that we do springs from deeply held beliefs that doing things the right way still means something in Mobile & Baldwin Counties in South Alabama.
Training – No company spends more time and trains their people more. Being the largest water damage restoration & fire mitigation company in the nation, we spend more time in the classroom, and in actual field training, than any other provider. Perhaps this is why we are consistently the first in innovation, and the first to establish national programs with many of the leading insurers in the nation.

We are an IICRC Certified FIRM, meaning that our people and our company have met the highest standards in the mitigation and remediation business.

Quality of personnel – Can we actually measure this? We believe we can. In addition to education and training, we never send people out on jobs who are not neat and professional in appearance. If someone is not well groomed and in a clean professional uniform; in other words if they do not care about their own appearance, will they care about your home or business? No one will work for ServiceMaster who is not professional looking, professional acting and knowledgeable in the industry. Period!
Leading Edge Technology – In Mobile, ServiceMaster utilizes an infrared camera that we do not charge our clients for. This is one more tool to make certain that structures are completely dry, and we are also able to show our clients potential problem areas. We utilize internet-based remote monitoring of our drying equipment which means that we will always be aware of the status of our jobs, even if we are not there in person!
Quantity and quality of equipment – Are all mitigation companies fanatics over the cleanliness and appearance of their trucks and equipment? We are. We will not put dirty, old equipment arriving in dirty, old vans in our customer's dwellings. This is not only for appearance sake; it is for the safety of the customer as well. We understand the importance of breaking down and cleaning ALL equipment after each job to prevent any contamination or cross-contamination of mold spores. At ServiceMaster, doing business with integrity and doing the right thing, is paramount. Not only do we have one of the areas largest active fleets of equipment, we maintain a new-in-the box reserve fleet that doubles our capacity.
Ability to handle large loss and large scale disaster remediation – With more franchisees than any other provider, and being one of the largest ServiceMaster Clean franchises nationally, ServiceMaster Advanced Cleaning & Restoration in Mobile has the unique capacity, ability and national presence to either locally handle or marshal a group of franchises, to respond to any local emergency or large loss. In fact, we have handled some of the largest jobs ever performed on the Gulf Coast.
Integrity and community presence – This franchise is comprised of people who hold themselves to the highest personal and professional standards. Not only do they handle themselves in this manner in their work; they actively give of their time and efforts to a variety of community and charitable causes with a deeply held belief that it is everyone's duty to give back to the community that has been good to them.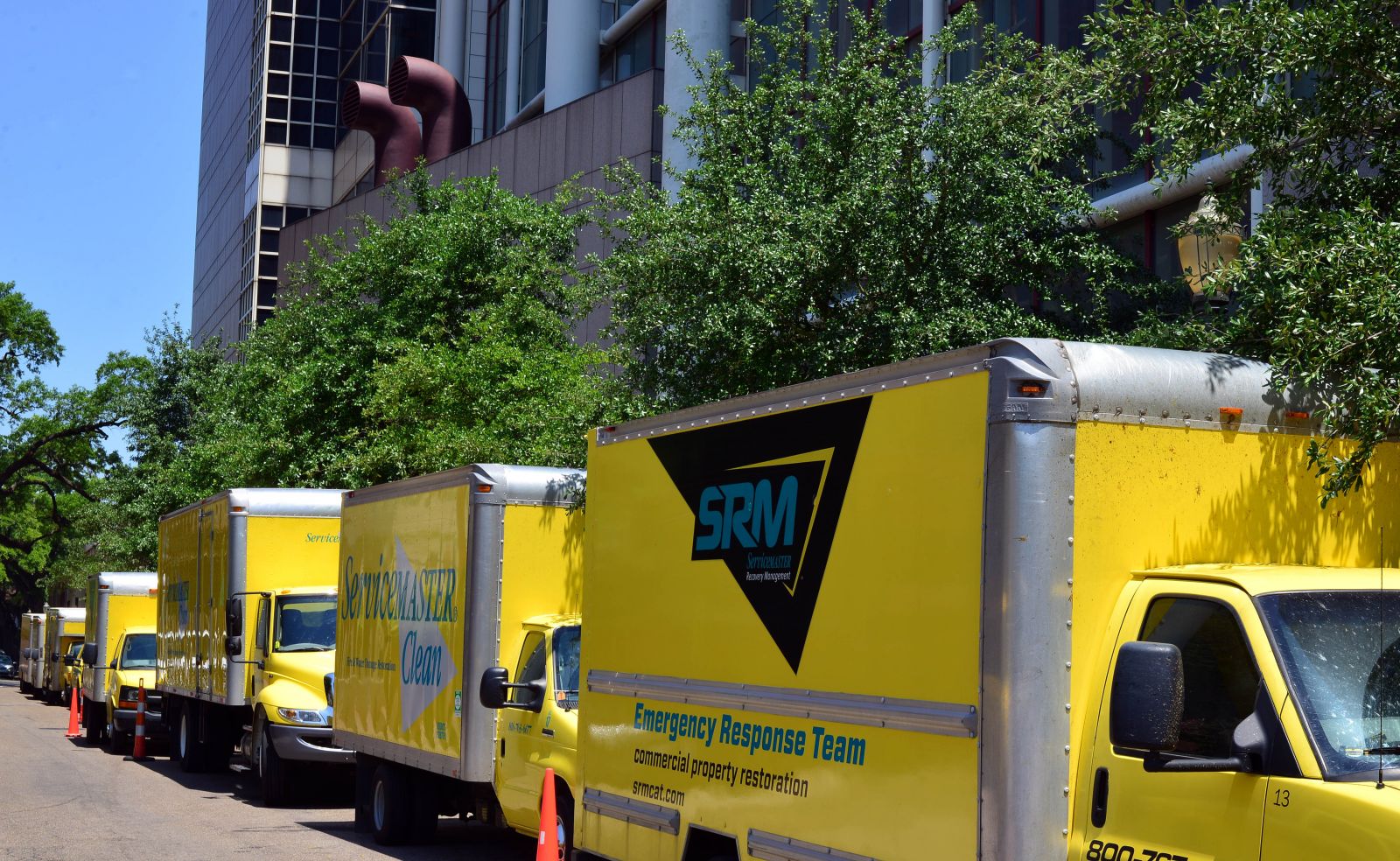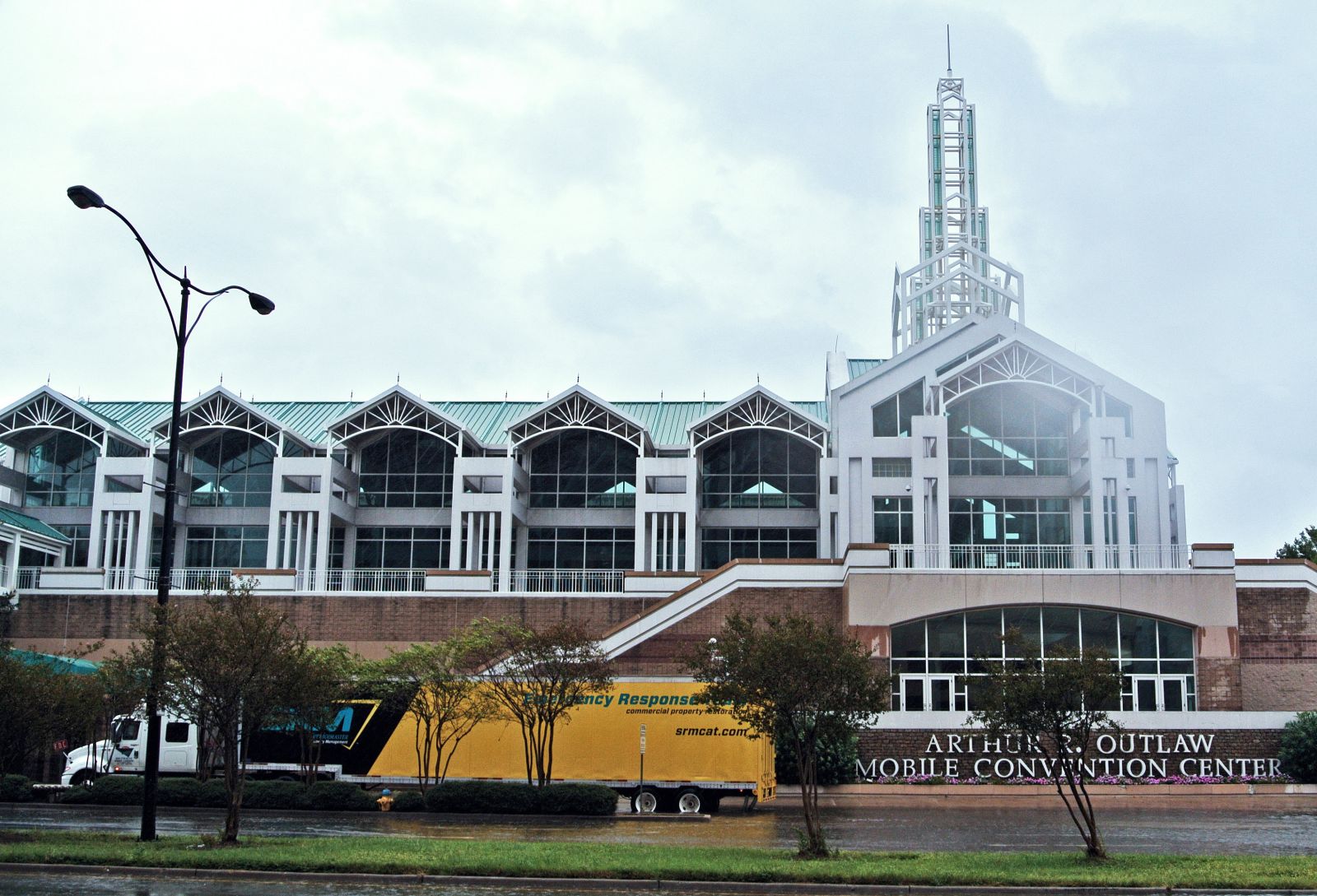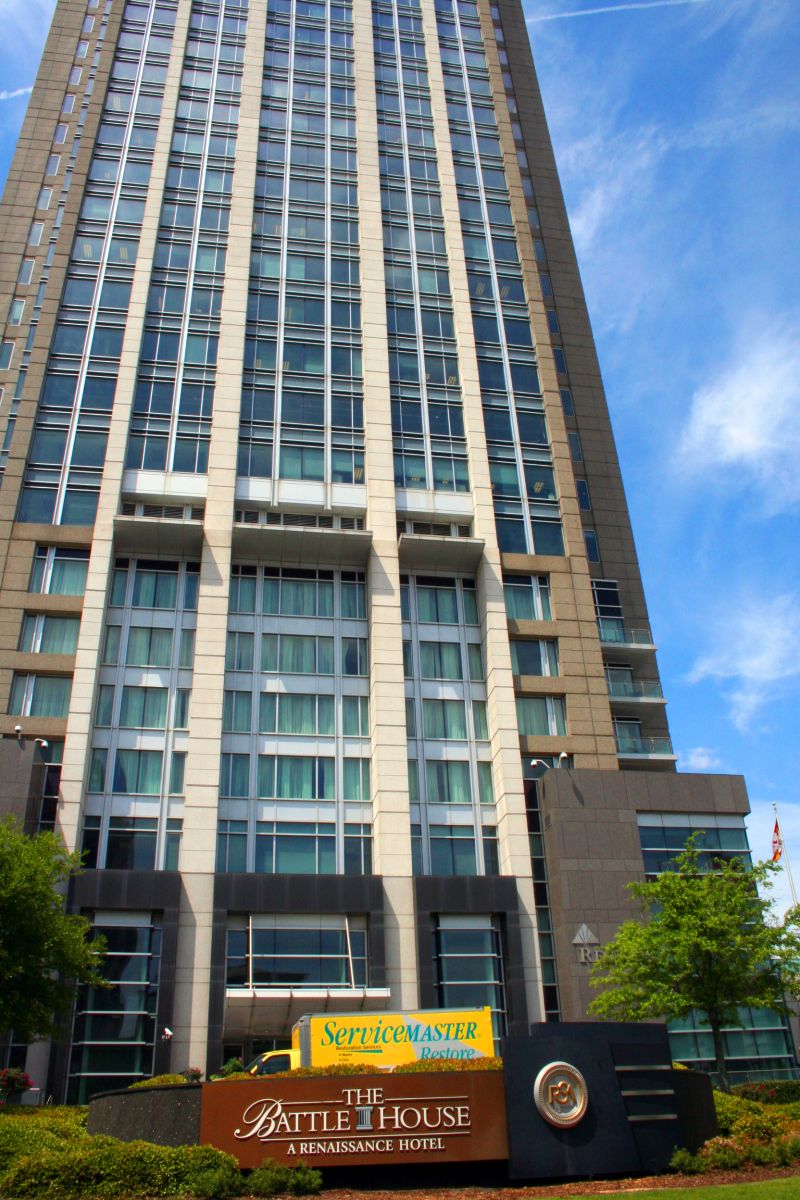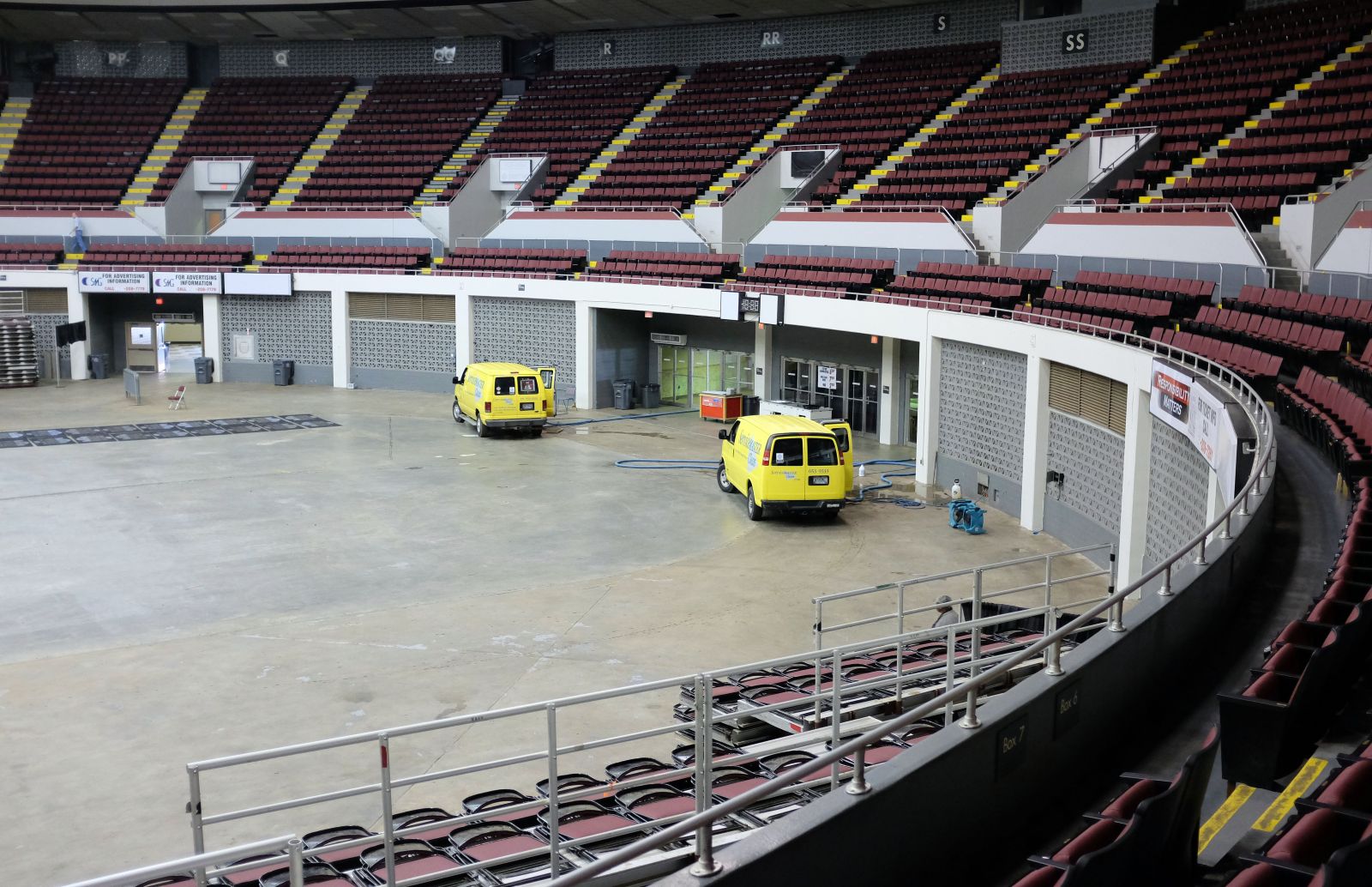 Isn't this the type of company that you really want to do business with?
We believe that doing things the right way still means something in Mobile & Baldwin County, AL.
Please see our regularly updated "testimonials" page: http://www.servicemastermobilealabama.com/Testimonials.html & our many videos: http://www.servicemastermobilealabama.com/Videos.html, all on our main page: http://www.servicemastermobilealabama.com
"We would be honored to serve you" - Rob Guthans, President, ServiceMaster Advanced Cleaning & Restoration
ServiceMaster Advanced Cleaning & Restoration
The Master of Disaster
5158 Mobile South St. Mobile, AL 36582 & 2650 Fairway Drive Mobile, AL 36606
Baldwin County Location: (251) 928-1028
Mobile Location: (251) 653-9333 (866) 653-9333
www.servicemastermobilealabama.com
The above information applies only to ServiceMaster ADVANCED Cleaning & Restoration, "The Master of Disaster", Enterprise Number 7027. Note that there are major differences between franchises, so make sure you tell your agent or adjuster that you want ServiceMaster ADVANCED, Number 7027, to service your loss, or call us directly at this specific number (251) 653-9333. You will be glad you did, and we will be grateful for the call.
ServiceMaster Advanced Cleaning & Restoration received this safety award in May of 2015 for the previous year, as we do nearly every year. This is for a full year of zero lost work days due to accidents. Since we do a lot of industrial and commercial work, we make safety a priority.