The rich warmth of oak flooring adds style and beauty to any home. ServiceMaster Clean® professionals know that maintaining and caring for your oak floors can seem daunting so we're offering tips for how to clean oak floors and keep them looking great.
Cleaning Oak Hardwood Floors: Daily Care
The best way to clean oak hardwood floors daily is using a dry mop to remove loose dirt, pet hair, and other particulates. Dirt and grit are the enemy of your hardwood flooring, acting as abrasives that can scratch and leave unsightly marks. If your oak flooring sees heavy traffic, consider vacuuming with a soft brush attachment or setting the beater bar to its highest setting. Create a no-shoes rule to reduce the amount of dirt and allergens tracked into your home and across the flooring. Always wipe up spills immediately to minimize stains and hardwood damage.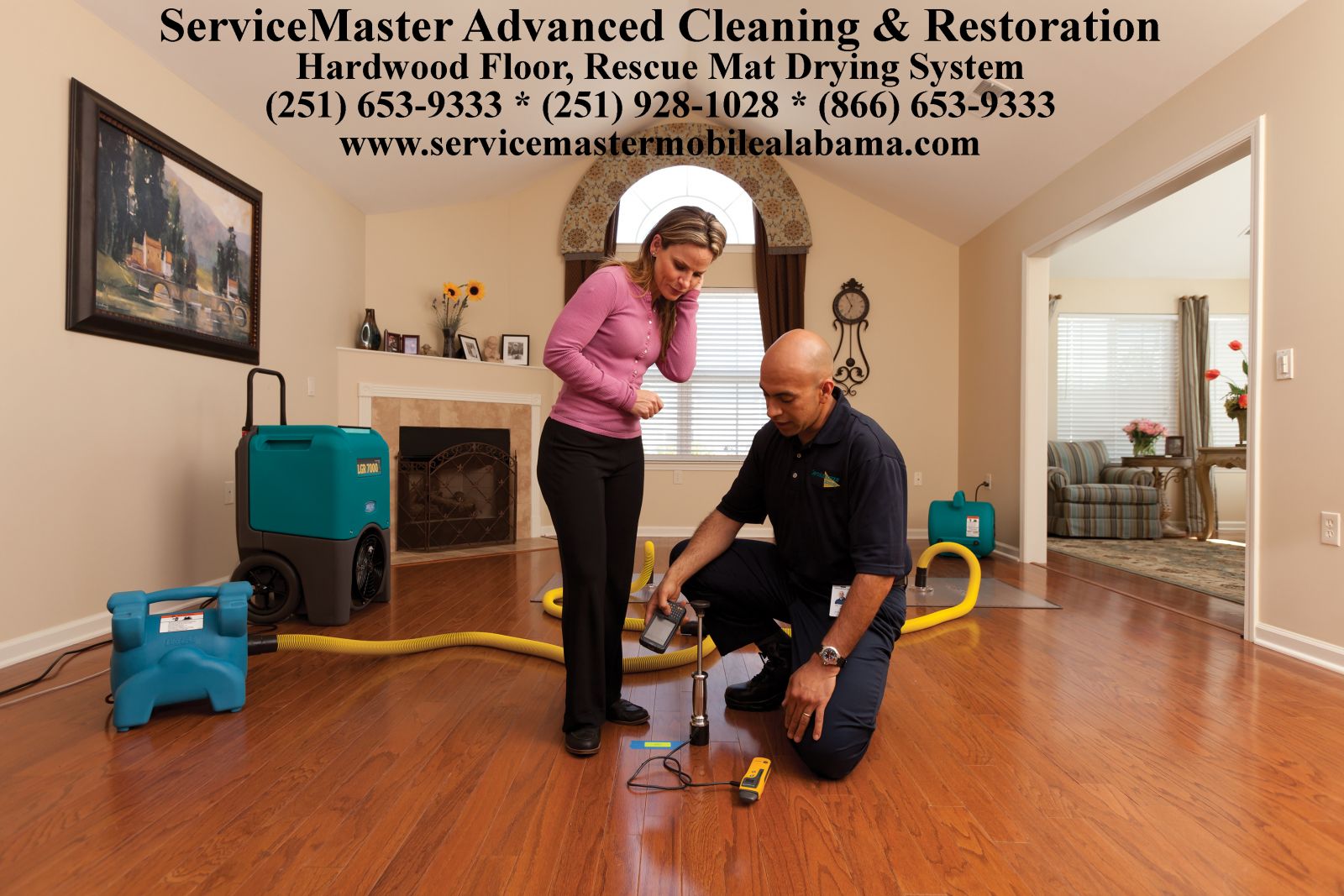 Oak Floor Cleaning Recommendations
When considering how to clean oak hardwood floors, remember excessive water and harsh cleaners should be avoided. Oil soaps also should be avoided as this type of cleaner can build up, creating a film over time. While vinegar and water may help remove dark rings or small stains, vinegar is acidic and can affect the flooring's finish and stain. Generally, a solution with a neutral pH may be the best way to clean oak floors. Follow the flooring manufacturer's recommendation when cleaning oak wood floors in your home.
Worn Finish or Dirty Floor?
Sometimes it can be difficult to distinguish if the finish of a hardwood floor is just dirty or if it's worn. Our ServiceMaster Clean flooring specialists offer advice for checking the finish before cleaning oak floors. If the finish on your oak flooring is worn, it's best to avoid using a wet mop to clean it. To test the finish, pick an inconspicuous spot and drop a tablespoon of water onto the floor. If the water beads up, the finish is in good shape; however, if the water soaks into the wood quickly and leaves any type of spot, the finish is worn. A worn finish should be redone before any type of floor cleaning or you increase the risk of damaging the wood.
Cleaning Oak Wood Floors
A damp mop cleaning with plain water often works best for oak hardwood. The mop should never be soaking wet, simply damp to the touch. Avoid steam mops, as they may dull the finish. If you're dry mopping or vacuuming the oak floors regularly, it's likely you won't need to use a damp mop more than once every few weeks. When cleaning no longer restores the floor's shine, consider having the finish redone.
Your oak floors deserve special care and treatment. Let us take the mystery out of cleaning oak hardwood floors. Our ServiceMaster Clean flooring professionals can assess the condition of your oak hardwood and determine the best cleaning method to get the job done and return the floor to its natural beauty.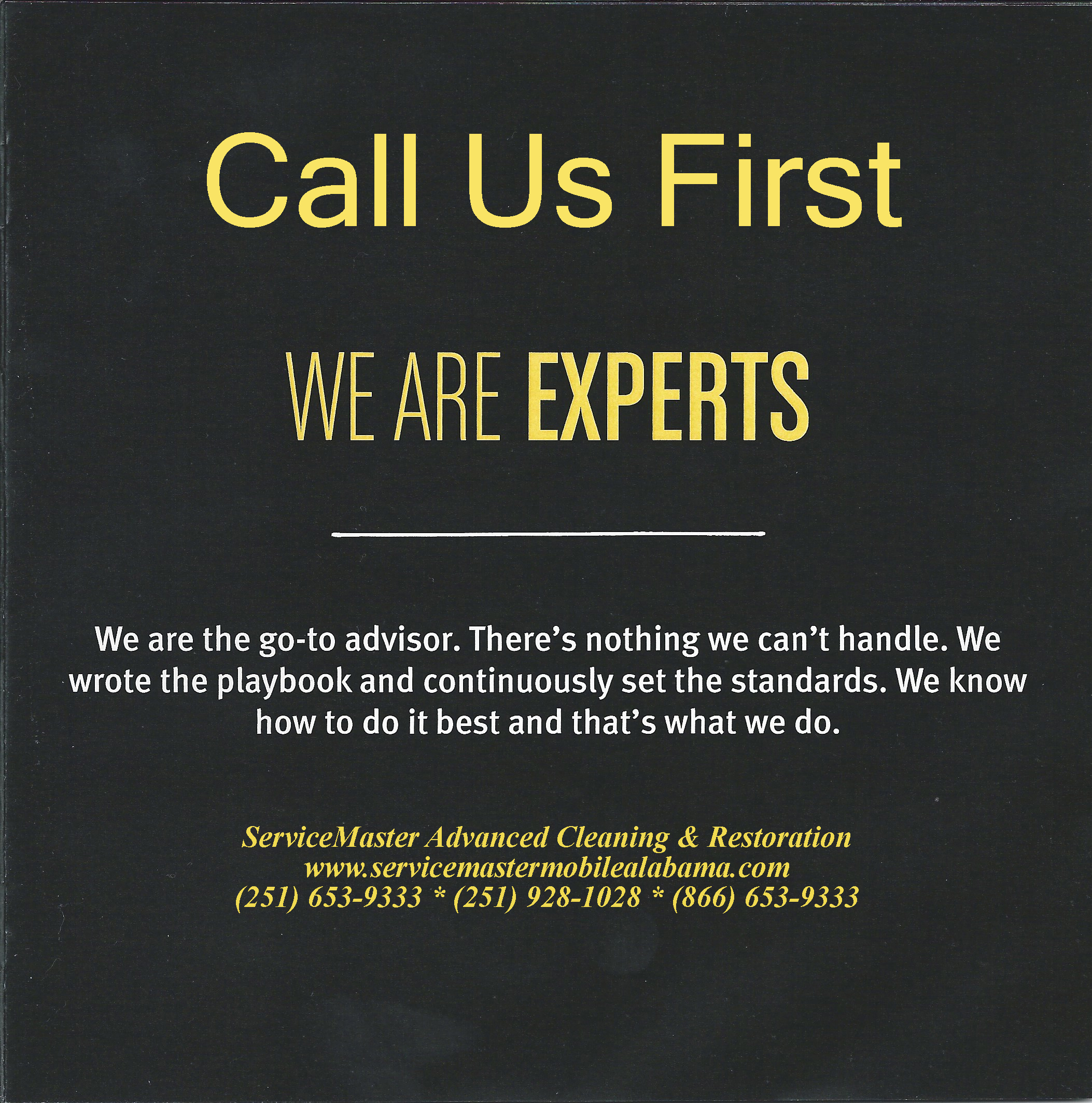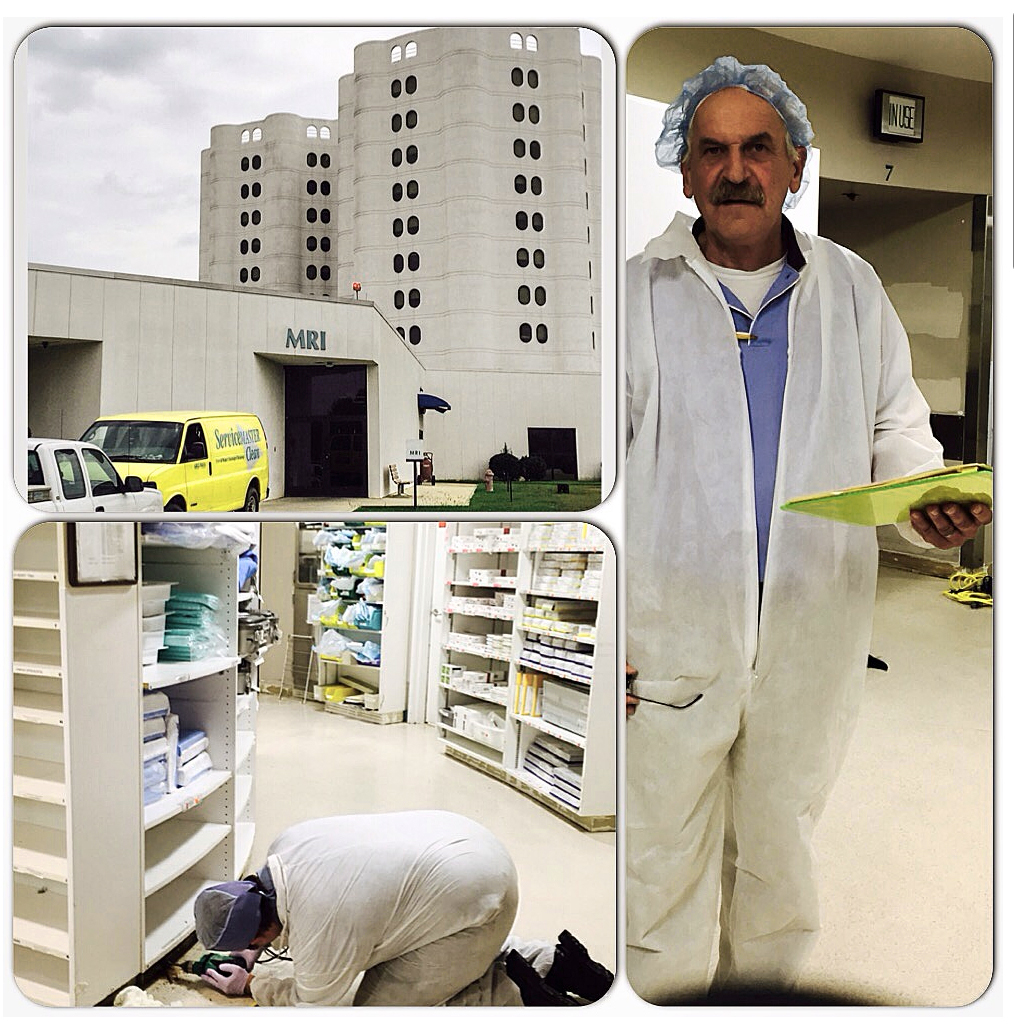 Remember that YOU AND YOU ALONE, decide who works in your home or business. YOU decide who handles your most precious of possessions! Tell your insurance provider that you want SERVICEMASTER ADVANCED or call us directly. Make sure that there is no confusion. There are other mitigation companies, and even others with similar sounding names. We are ServiceMaster Advanced, The Master of Disaster. "WE WOULD BE HONORED TO SERVE YOU." (251) 653-9333 or (251) 928-1028.