ServiceMaster Advanced Cleaning & Restoration serving Mobile & Baldwin Counties in Alabama & the Mississippi Gulf Coast, has been handling residential and large loss commercial mold remediation for several decades. In addition to the environmentally friendly chemicals used; two of the important tools that we use, vacuums and air scrubbers, utilize HEPA filtration technology. In order to ensure a healthy environment, all airborne mold spores must be eliminated. The only way to guarantee that this is done is through the use of HEPA vacuums and air scrubber filtration systems. Be wary of any contractor who does not take the necessary steps to completely remove all growth and airborne spores; and the purchaser should make absolutely certain that an independent testing company such as an industrial hygienist is employed to perform post-remediation testing.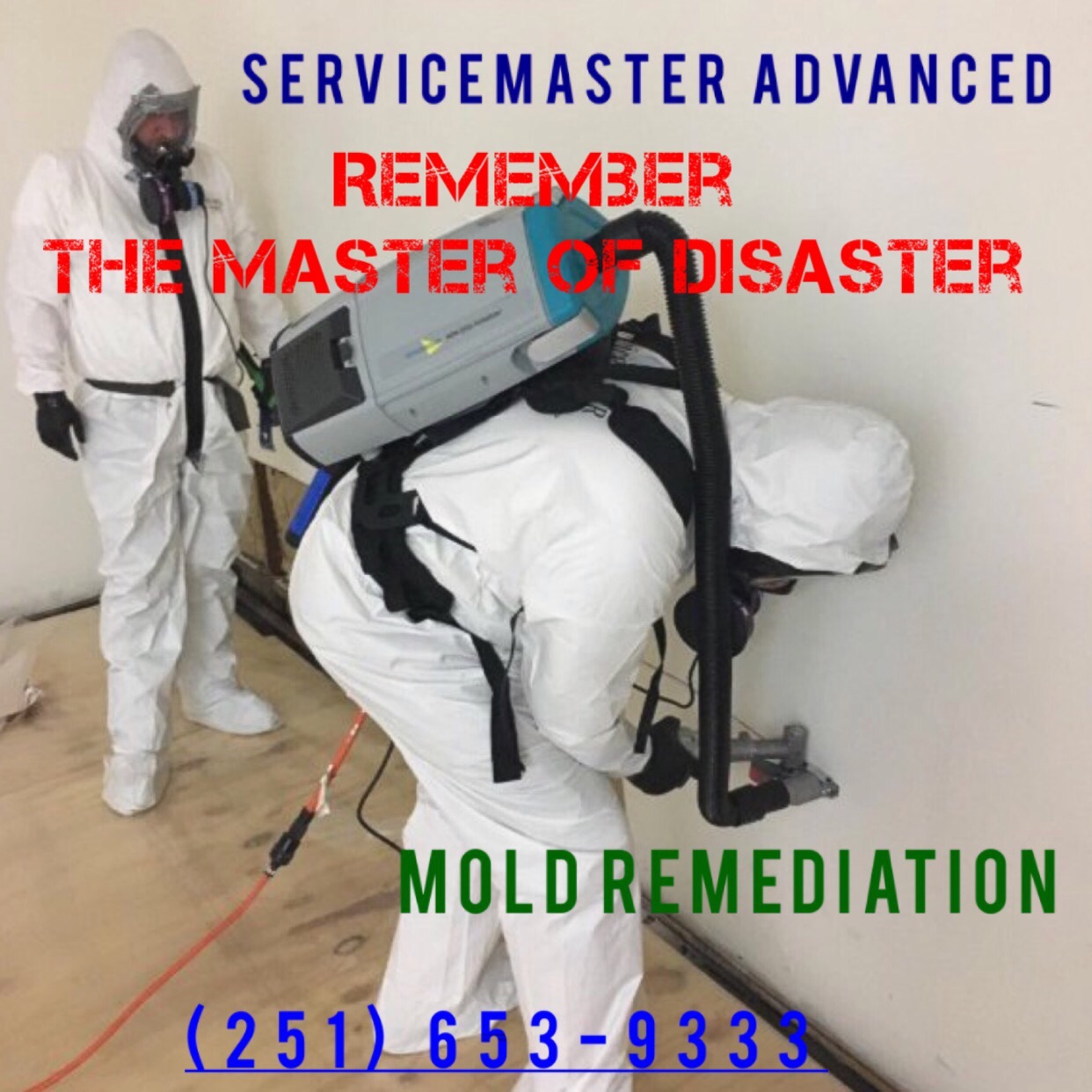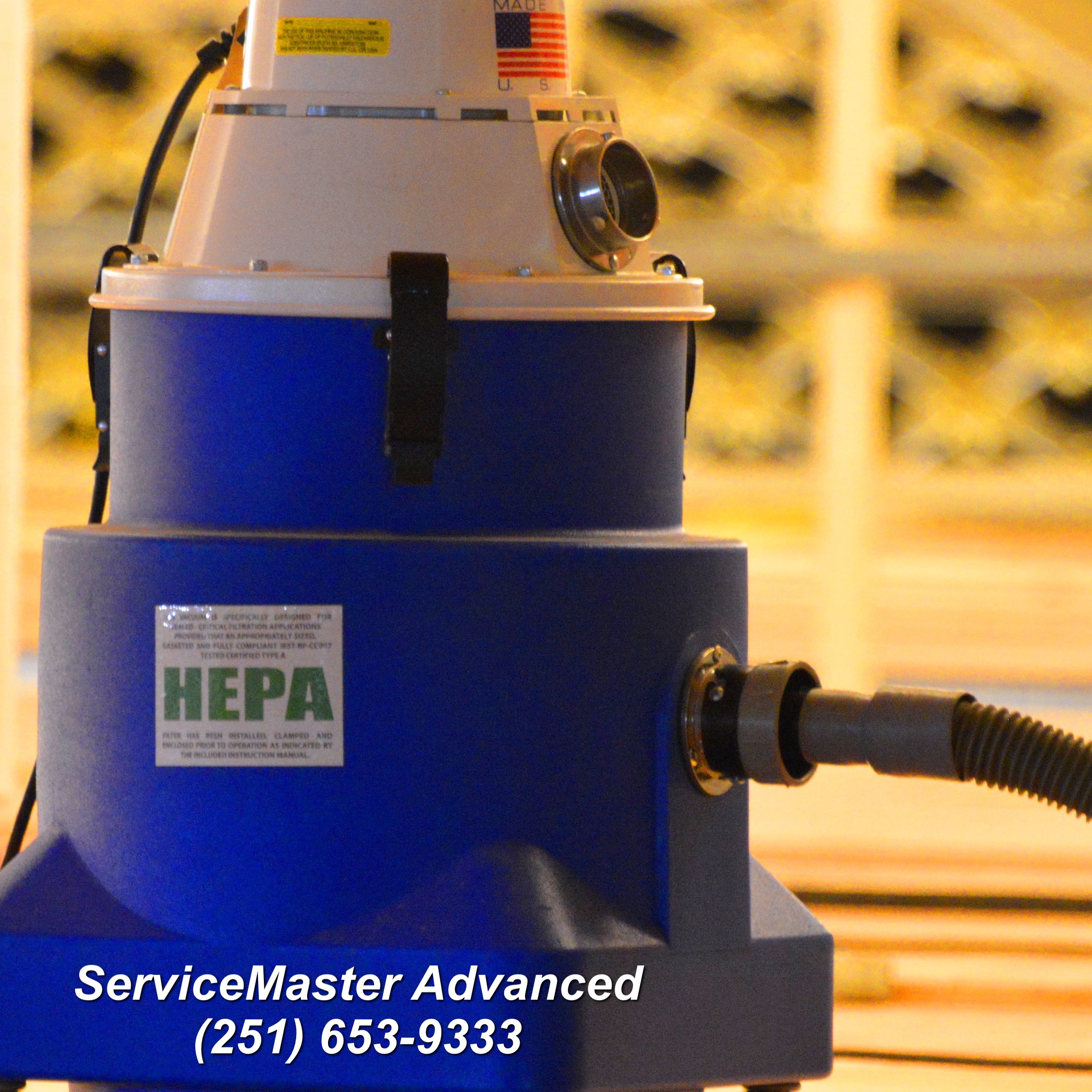 An overview of HEPA testing and technology is available on Wikipedia:
High-efficiency particulate air (HEPA),[1] also known as high-efficiency particulate absorbing and high-efficiency particulate arrestance,[2] is an efficiency standard of air filter.[3]
Filters meeting the HEPA standard must satisfy certain levels of efficiency. Common standards require that a HEPA air filter must remove—from the air that passes through—at least 99.95% (European Standard)[4] or 99.97% (ASME, U.S. DOE)[5][6] of particles whose diameter is greater than or equal to 0.3 μm. See the Specifications section for more information.
HEPA was commercialized in the 1950s, and the original term became a registered trademark and later a generic term for highly efficient filters.[7] HEPA filters are used in applications that require contamination control, such as the manufacturing of disk drives, medical devices, semiconductors, nuclear, food and pharmaceutical products, as well as in hospitals,[8] homes and vehicles.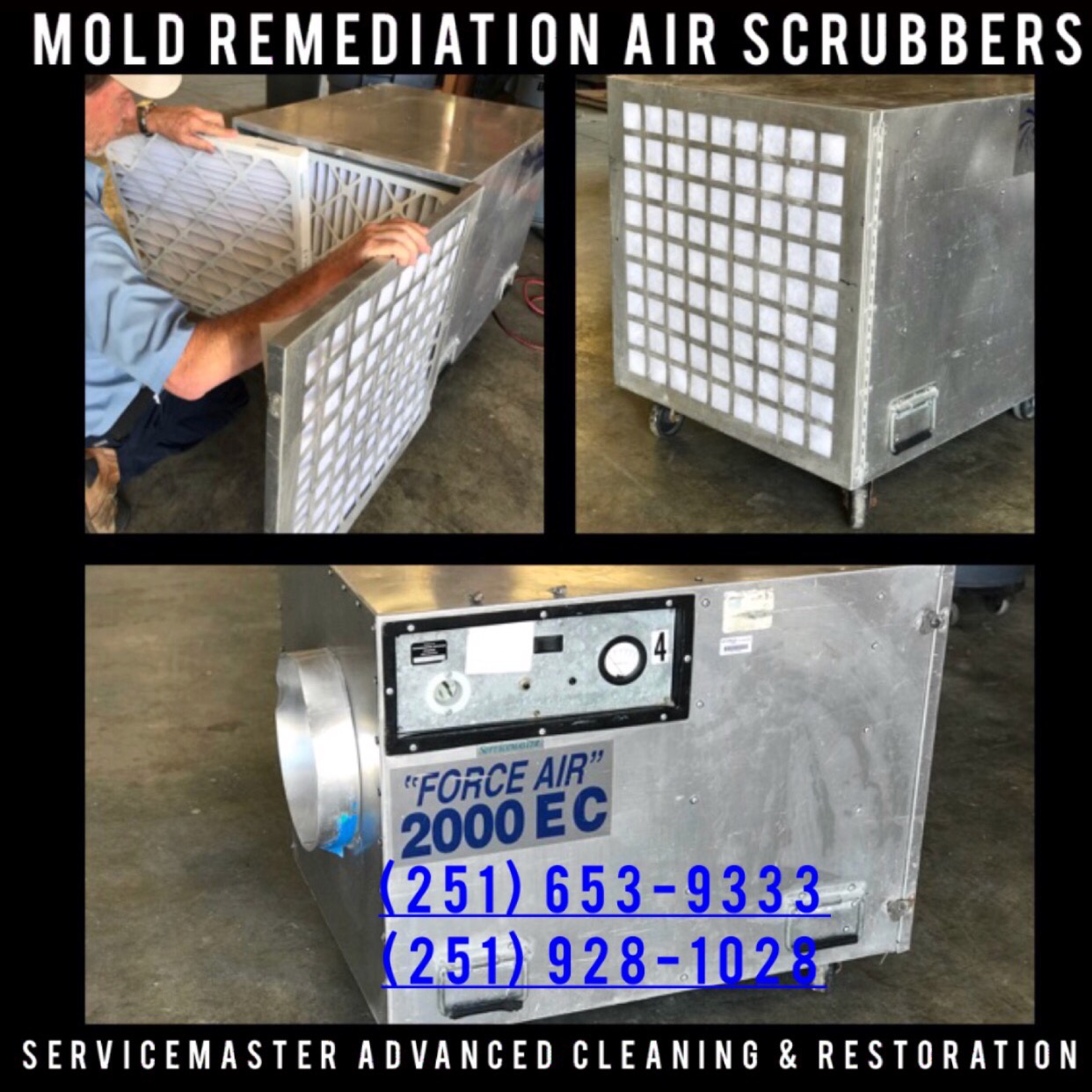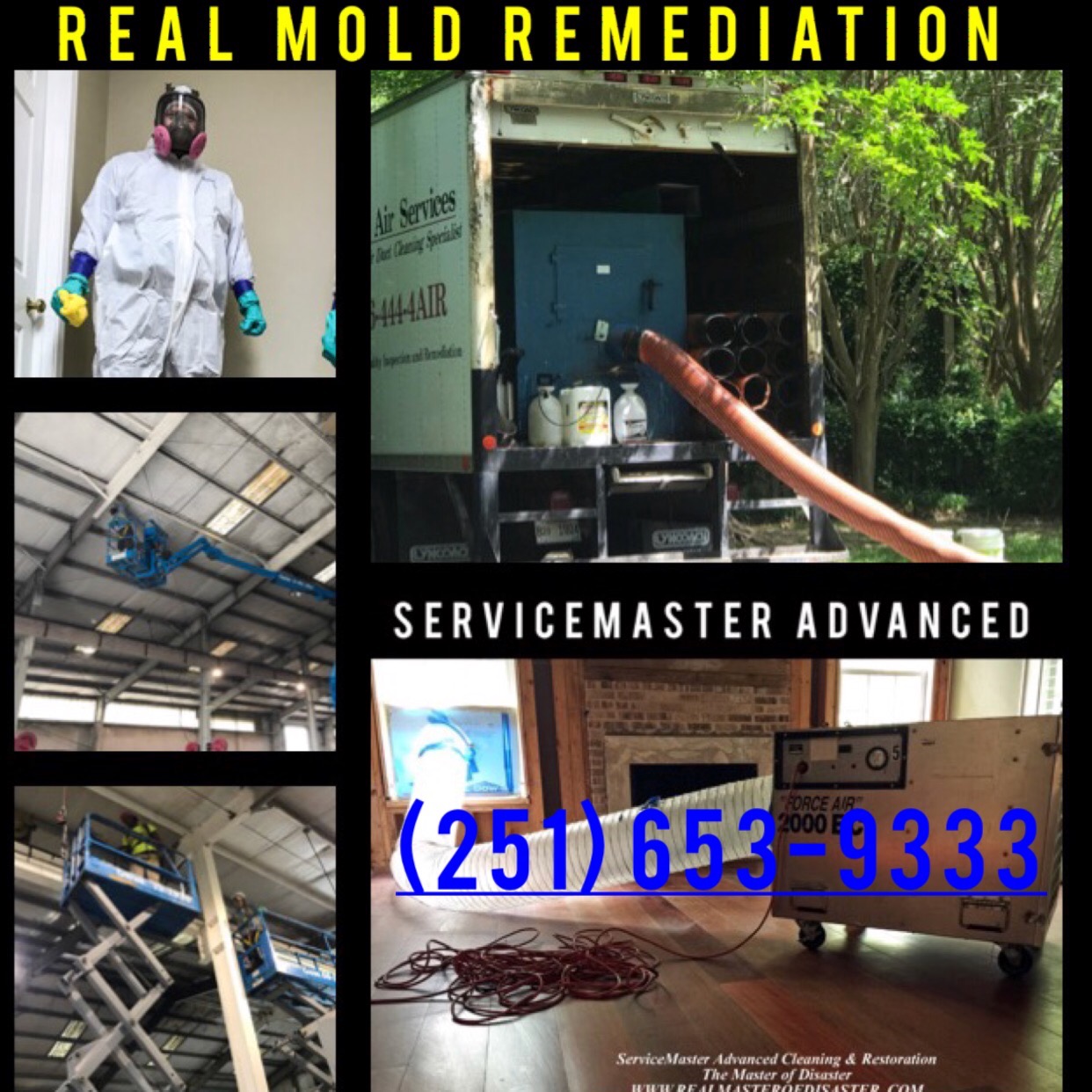 The four primary filter collection mechanisms: diffusion, interception, inertial impaction, and electrostatic attraction
HEPA filters are composed of a mat of randomly arranged fibres.[9] The fibers are typically composed of fiberglass and possess diameters between 0.5 and 2.0 micrometers. Key factors affecting its functions are fiber diameter, filter thickness, and face velocity. The air space between HEPA filter fibers is typically much greater than 0.3 μm. The common assumption that a HEPA filter acts like a sieve where particles smaller than the largest opening can pass through is incorrect and impractical. Unlike membrane filters at this pore size, where particles as wide as the largest opening or distance between fibers can not pass in between them at all, HEPA filters are designed to target much smaller pollutants and particles. These particles are trapped (they stick to a fiber) through a combination of the following three mechanisms:
Diffusion
An enhancing mechanism that is a result of the collision with gas molecules by the smallest particles, especially those below 0.1 μm in diameter, which are thereby impeded and delayed in their path through the filter; this behavior is similar to Brownian motion and raises the probability that a particle will be stopped by either interception or impaction; this mechanism becomes dominant at lower air flow
Interception
Particles following a line of flow in the air stream come within one radius of a fiber and adhere to in
Impaction
Larger particles are unable to avoid fibers by following the curving contours of the air stream and are forced to embed in one of them directly; this effect increases with diminishing fiber separation and higher air flow velocity.
Diffusion predominates below the 0.1 μm diameter particle size, whilst impaction and interception predominate above 0.4 μm.[10] In between, near the most penetrating particle size (MPPS) 0.21 μm, both diffusion and interception are comparatively inefficient.[11] Because this is the weakest point in the filter's performance, the HEPA specifications use the retention of particles near this size (0.3 μm) to classify the filter.[10] However it is possible for particles smaller than the MPPS to not have filtering efficiency greater than that of the MPPS. This is due to the fact that these particles can act as nucleation sites for mostly condensation and form particles near the MPPS.[11]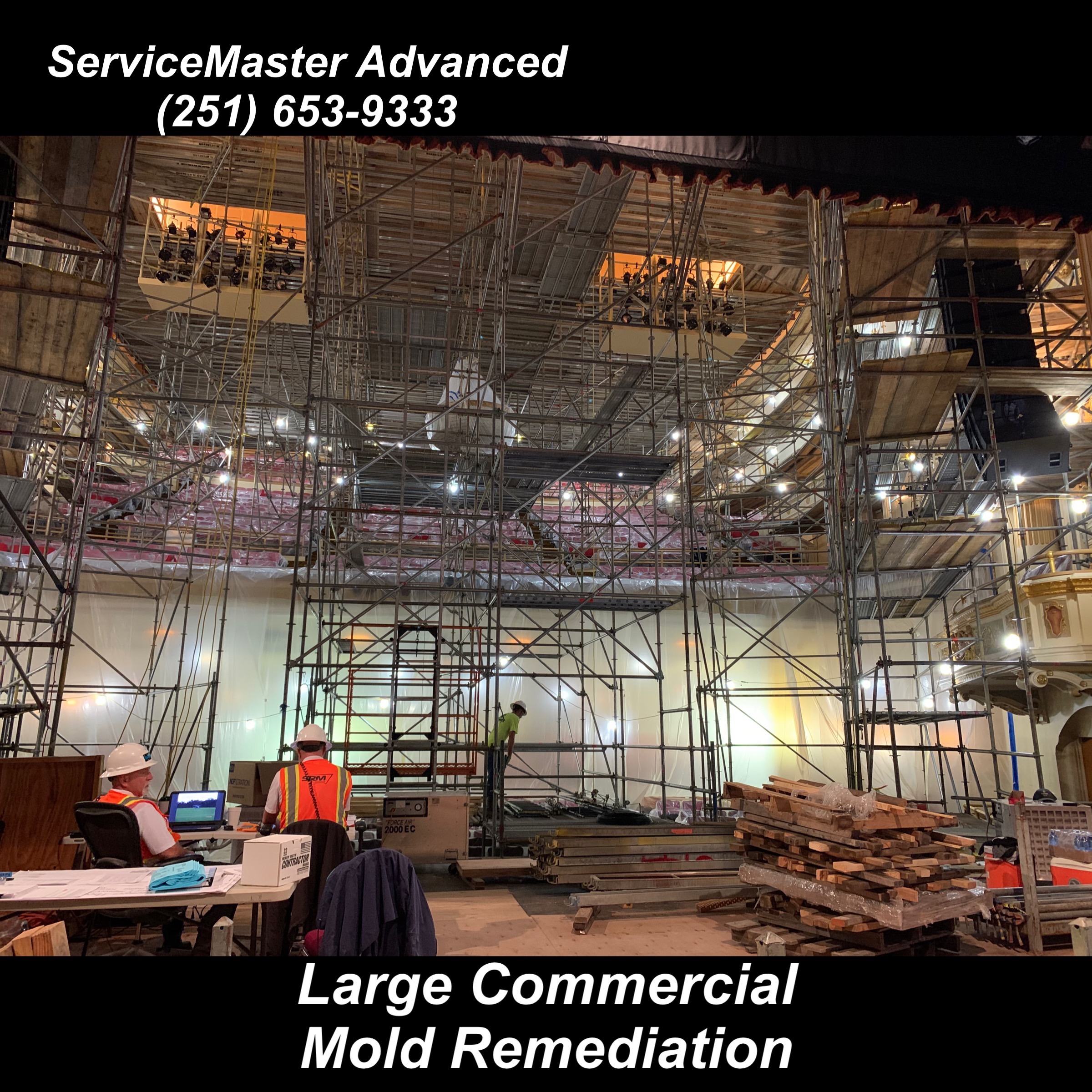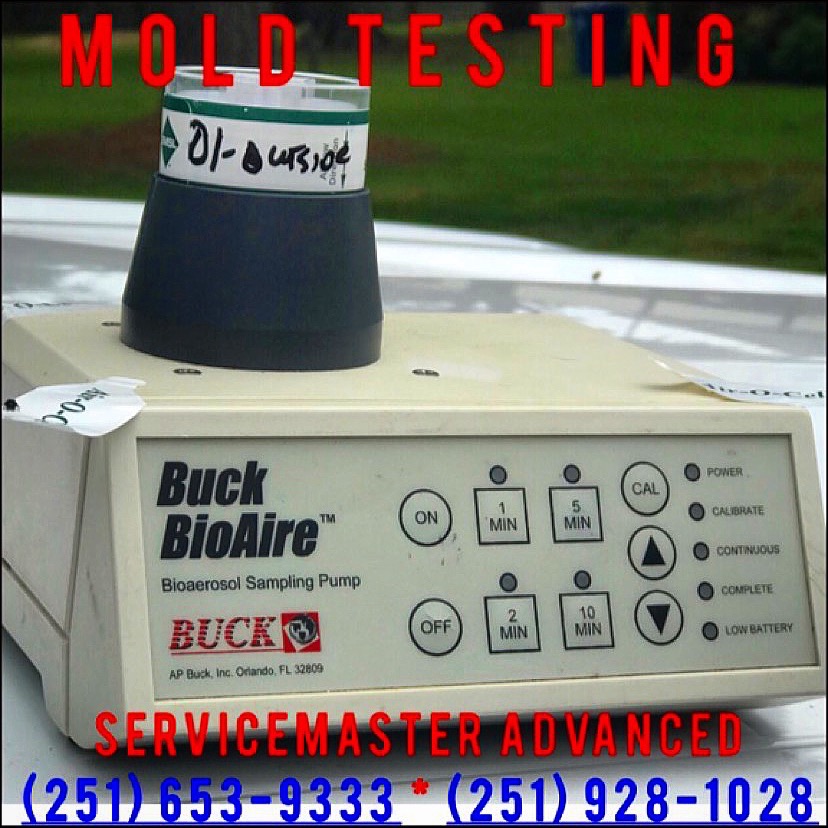 Based out of Mobile AL and Foley, AL, we serve the entire local area including Mobile, Citronelle, Saraland, Satsuma, Chickasaw, Prichard, Eight Mile, Semmes, Theodore, Grand Bay, Irvington, Bayou La Batre, Dauphin Island, Bay Minette, Loxley, Stapleton, Spanish Fort, Daphne, Lillian, Fairhope, Silver Hill, Foley, Elberta, Seminole, Magnolia Springs, Orange Beach, Perdido Key, Gulf Shores and every community in Mobile and Baldwin Counties in South Alabama; and Pascagoula, Gulfport, Biloxi and every community in Jackson and Harrison Counties in Mississippi.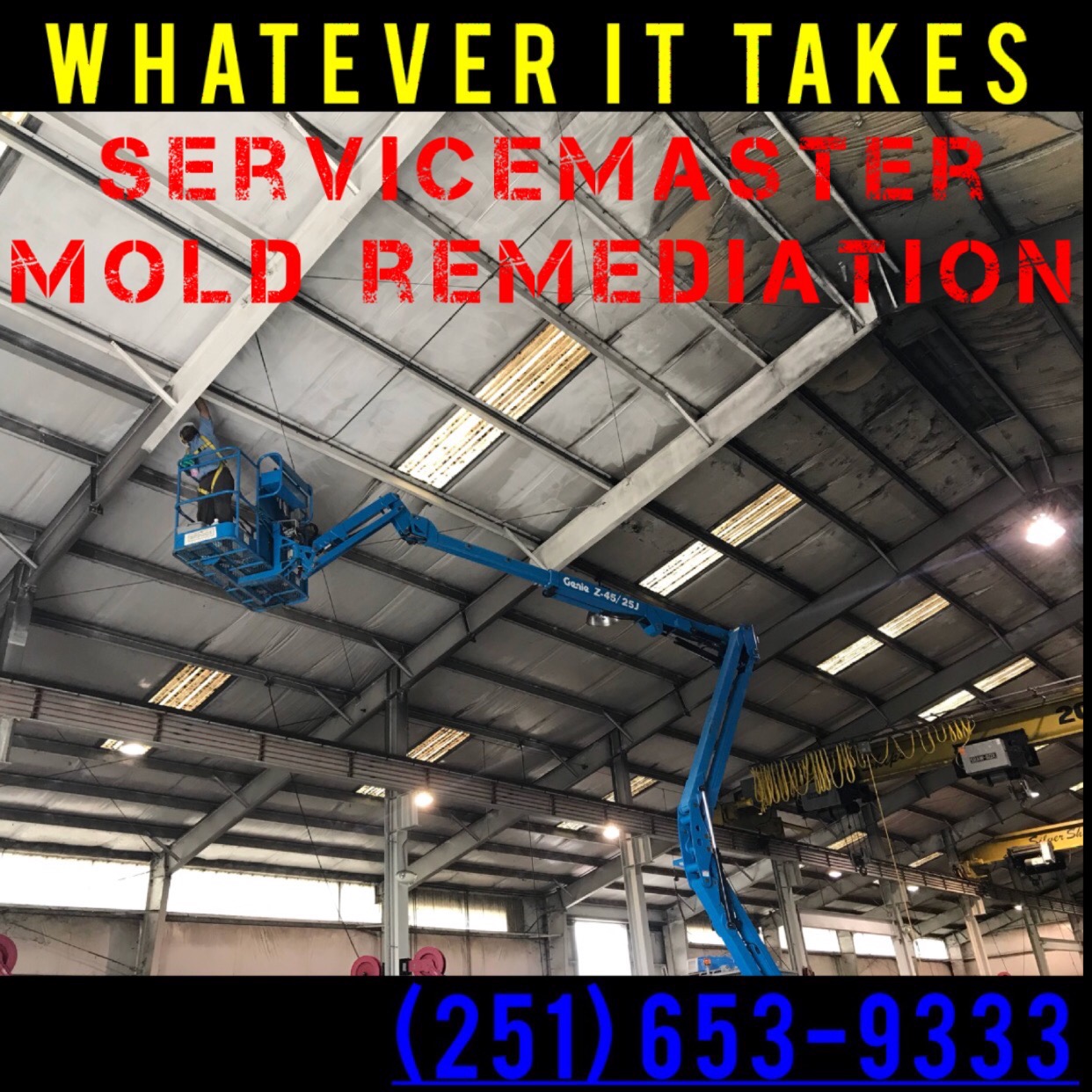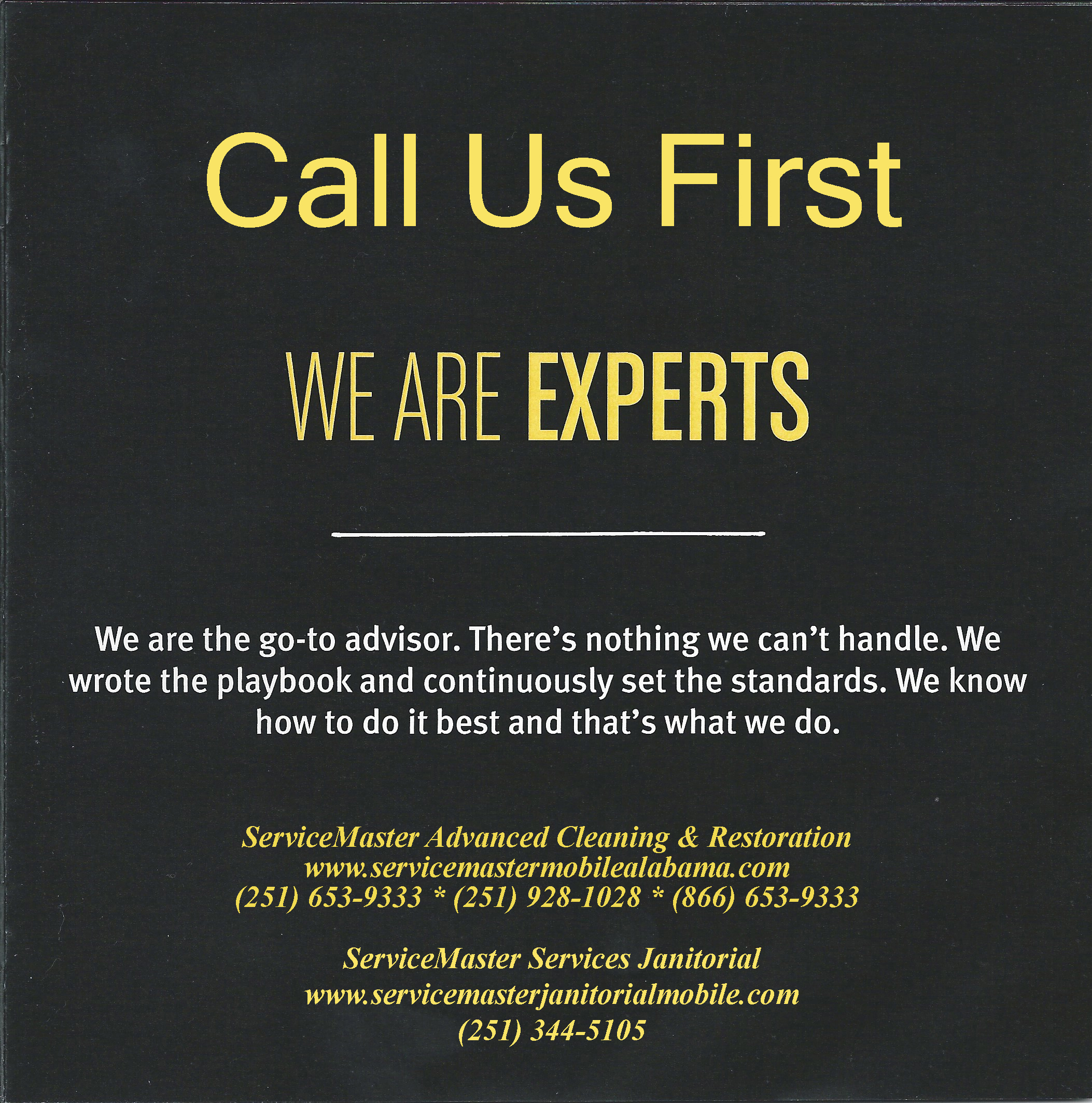 We are the original and largest ServiceMaster enterprise operating in the Mobile area. We have been here for over 30 years and have handled some of the largest cleanup jobs ever completed in the Mobile area. From tornado cleanup jobs during the tornadoes of Christmas 2012 in Mobile, and in Hattiesburg, MS in 2013; to hurricane cleanup jobs in Hurricanes Ivan, Katrina, and every Spring rain and flood event to happen in the area in the last quarter century, ServiceMaster Advanced has been there. We didn't just begin our mitigation company last year, we have been here all along and have steadily grown with the community and helped the parent company innovate and improve the brand. ServiceMaster Advanced Cleaning has performed mitigation jobs for thousands of homeowners and many of Mobile's most well known commercial structures over the years.
If you find yourself in need of mitigation services for your home or business, trust the true professionals, the company that the commercial industry turns to time and again, the Master of Disaster, ServiceMaster Advanced Cleaning & Restoration, enterprise number 7027, and make sure you call this specific number: (251) 653-9333. http://www.servicemastermobilealabama.com.