Press Release - For Immediate Release - June 18, 2016
ServiceMaster Advanced Cleaning & Restoration has announced a new advertising campaign focused on educating the consumer about water damage restoration, fire damage restoration and mold remediation.
"Call Us First" is the brainchild of ServiceMaster Advanced Cleaning & Restoration's President, Robert Guthans. "We have seen so many instances whereby an insurance company would send a less-than-qualified provider to an insured who had experienced property damage. These providers would run up costs to the homeowner, provide shoddy work and generally give our industry a bad name." According to Guthans. "The insured has no idea who is going to show up and where their loyalties are. Furthermore, in many cases, the damage is below the policy deductible. We are simply making it known that customers have a choice, and that when they call us first, we can assist them in making informed choices about repairs. We give them a firm written, not-to-exceed price, and they are under no obligation to use us for repairs. We just give them an assessment of their damage, free of charge (as a service), before they file a claim. This way, the insured can have an idea of their exposure before the claim is filed. It makes so much sense that we wish we had gotten the word out years ago."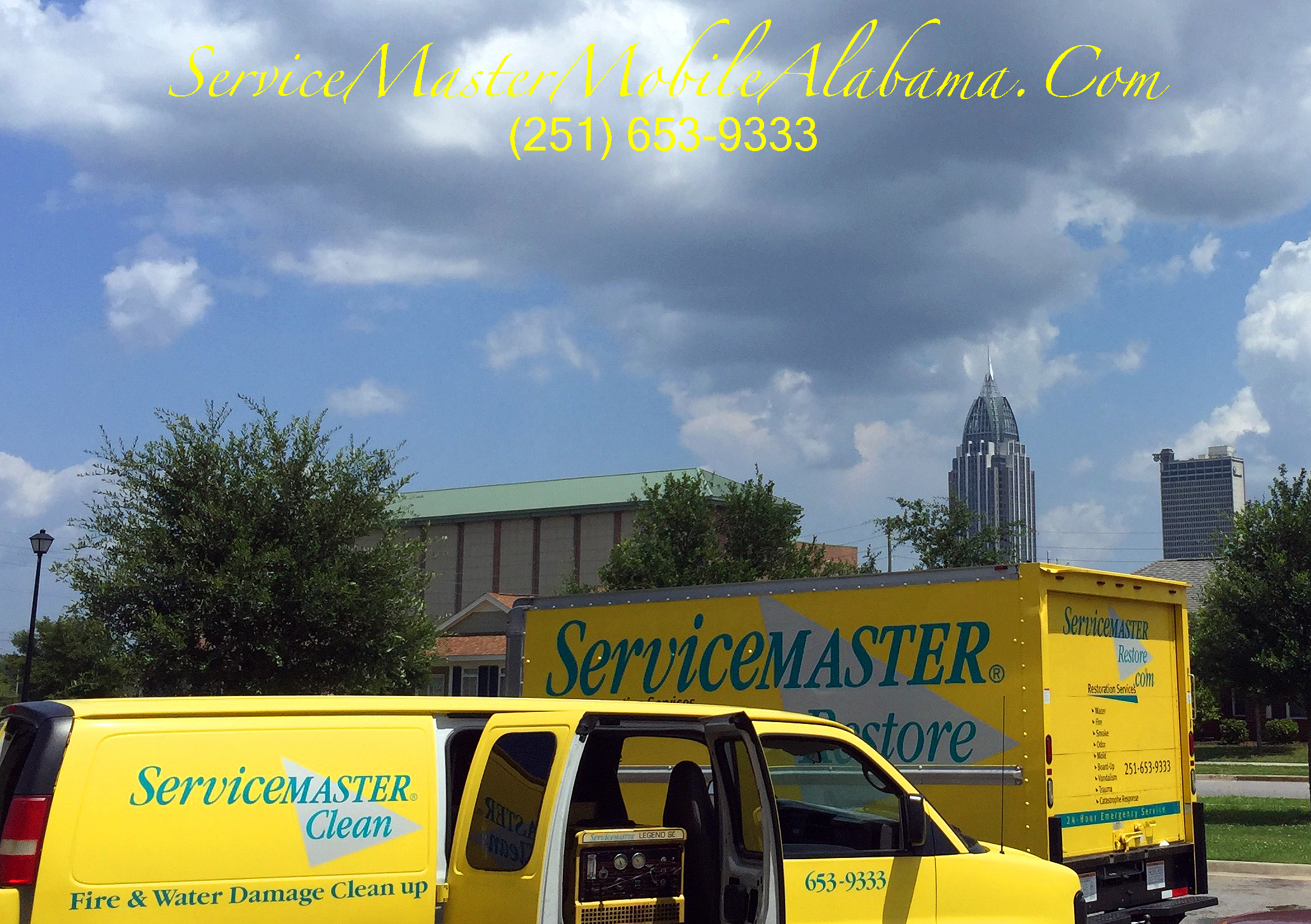 In keeping with the new campaign, ServiceMaster Advanced will be using print media, direct sales, marketing to the insurance & real estate community, radio, TV, emails, and social media to inform the public about this important service. "This is our contribution to the industry to keep all providers honest" According to Guthans. "We want people to realize and understand that they have a choice who works in their home or business. The customer can chose who handles their most precious possessions."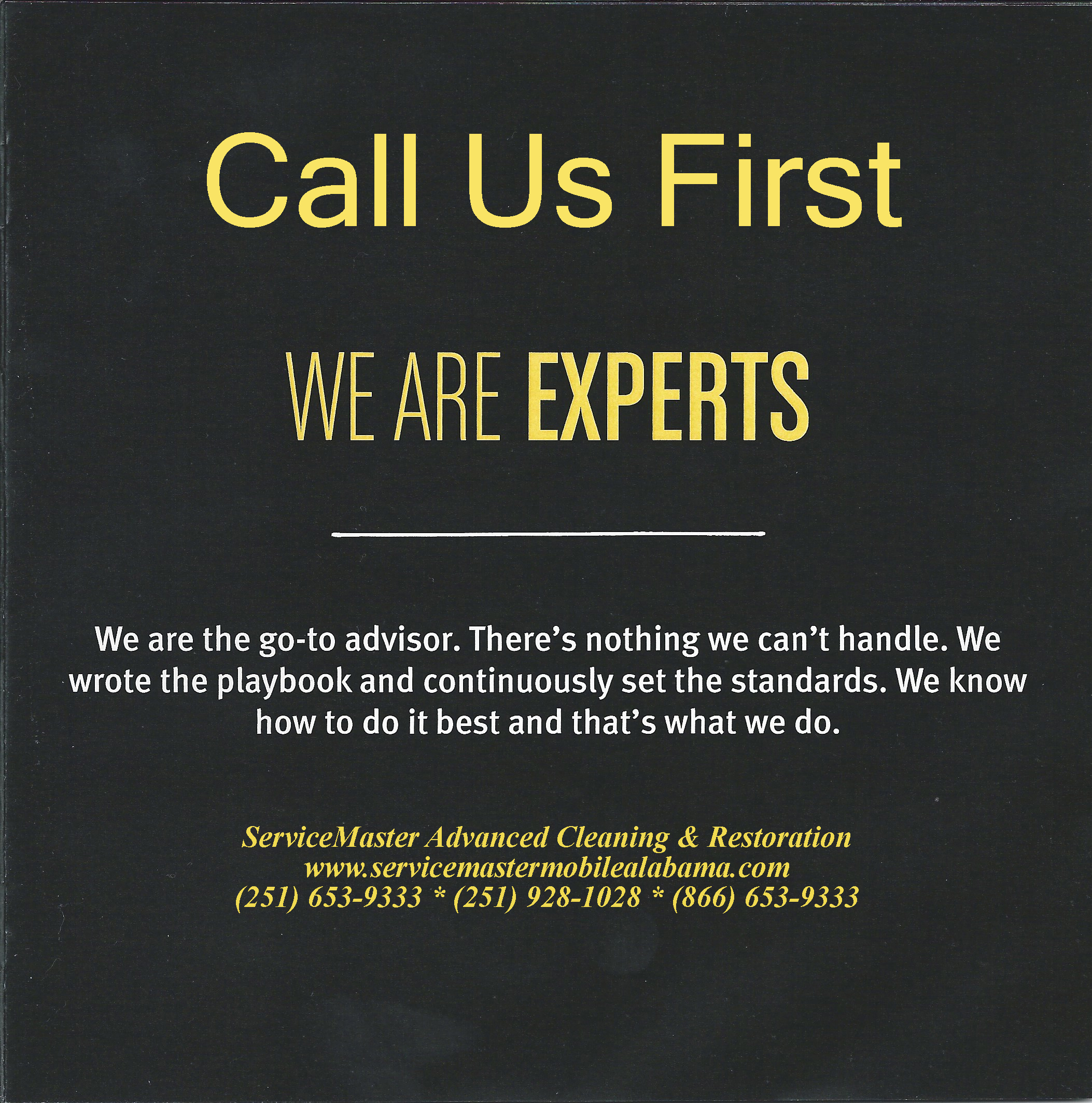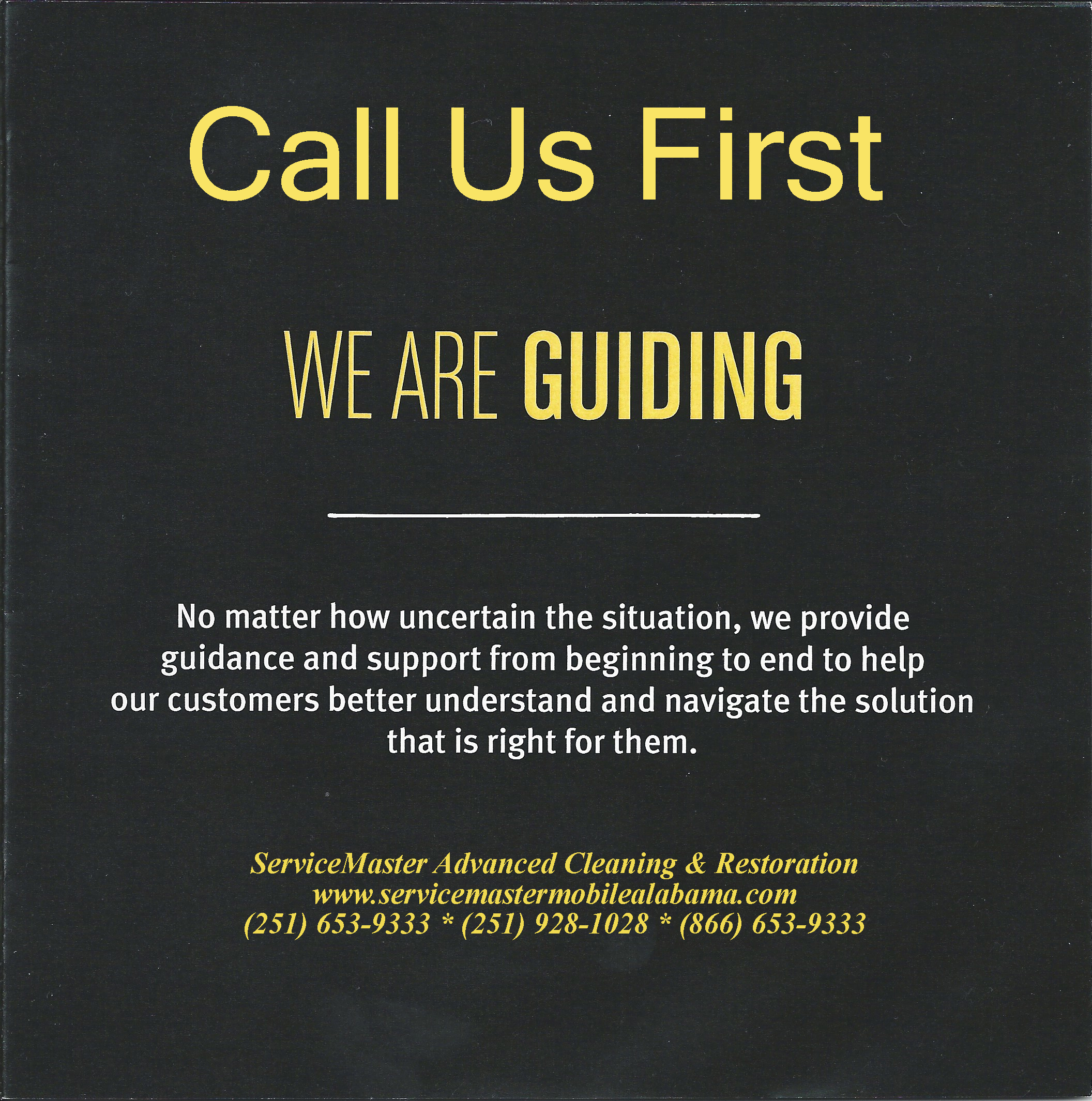 Based out of Mobile AL, Daphne, AL and Foley, AL, ServiceMaster Advanced serves the entire local area including Mobile, Citronelle, Saraland, Satsuma, Chickasaw, Prichard, Eight Mile, Semmes, Theodore, Grand Bay, Irvington, Bayou La Batre, Dauphin Island, Bay Minette, Loxley, Stapleton, Spanish Fort, Daphne, Lillian, Fairhope, Silver Hill, Foley, Elberta, Seminole, Magnolia Springs, Orange Beach, Perdido Key, Gulf Shores and every community in Mobile and Baldwin Counties in South Alabama; and Pascagoula, Gulfport, Biloxi and every community in Jackson and Harrison Counties in Mississippi.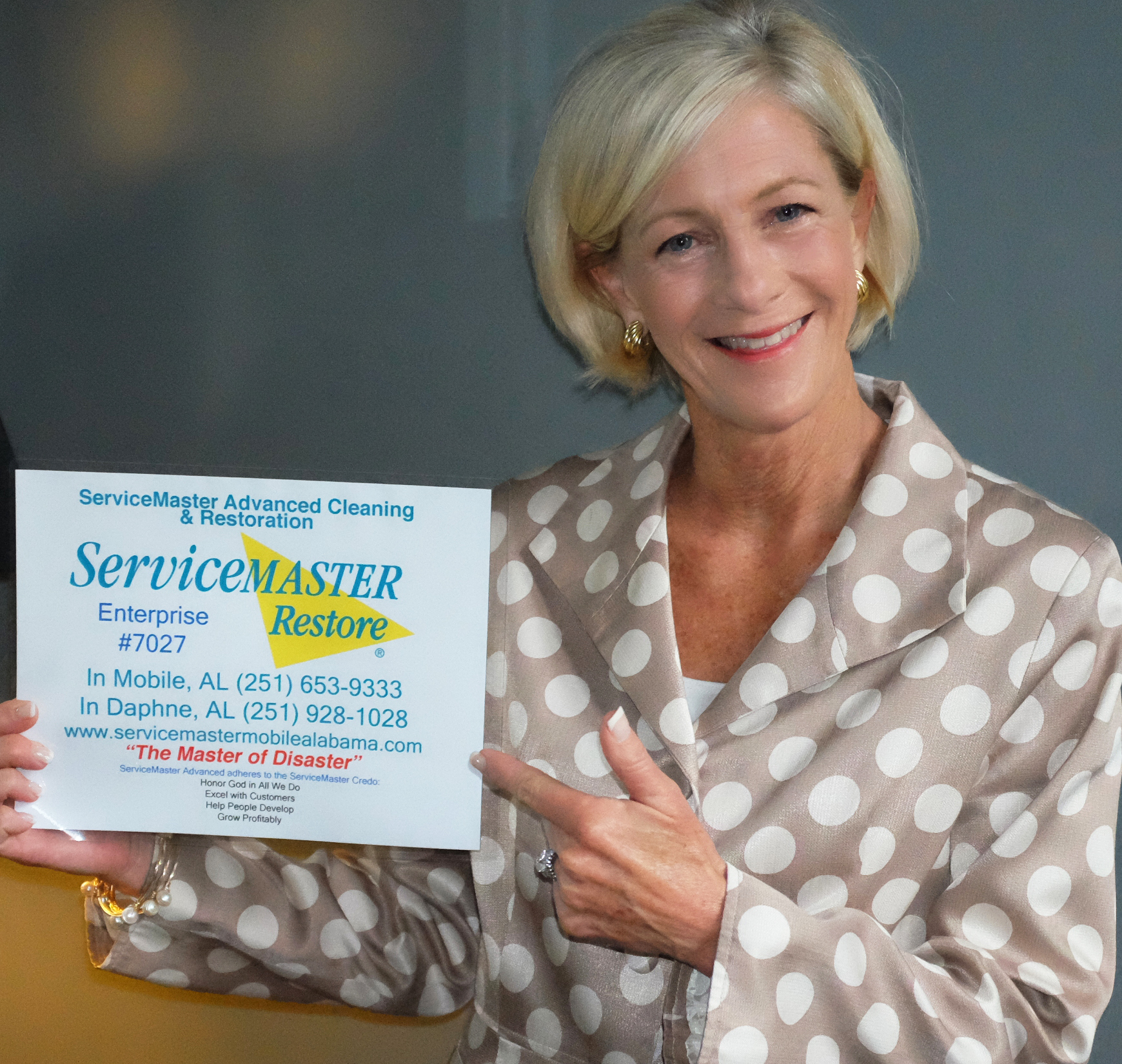 ServiceMaster Advanced is the original and largest ServiceMaster enterprise operating in the Mobile area. They have served the area for over 30 years and have handled some of the largest cleanup jobs ever completed in the Gulf Coast area. From tornado cleanup jobs during the tornadoes of Christmas 2012 in Mobile, and in Hattiesburg, MS in 2013; to hurricane cleanup jobs in Hurricanes Ivan, Katrina, and every Spring rain and flood event to happen in the area in the last quarter century, ServiceMaster Advanced has been there. ServiceMaster Advanced Cleaning has performed mitigation jobs for thousands of homeowners and many of the area's most well known commercial structures over the years.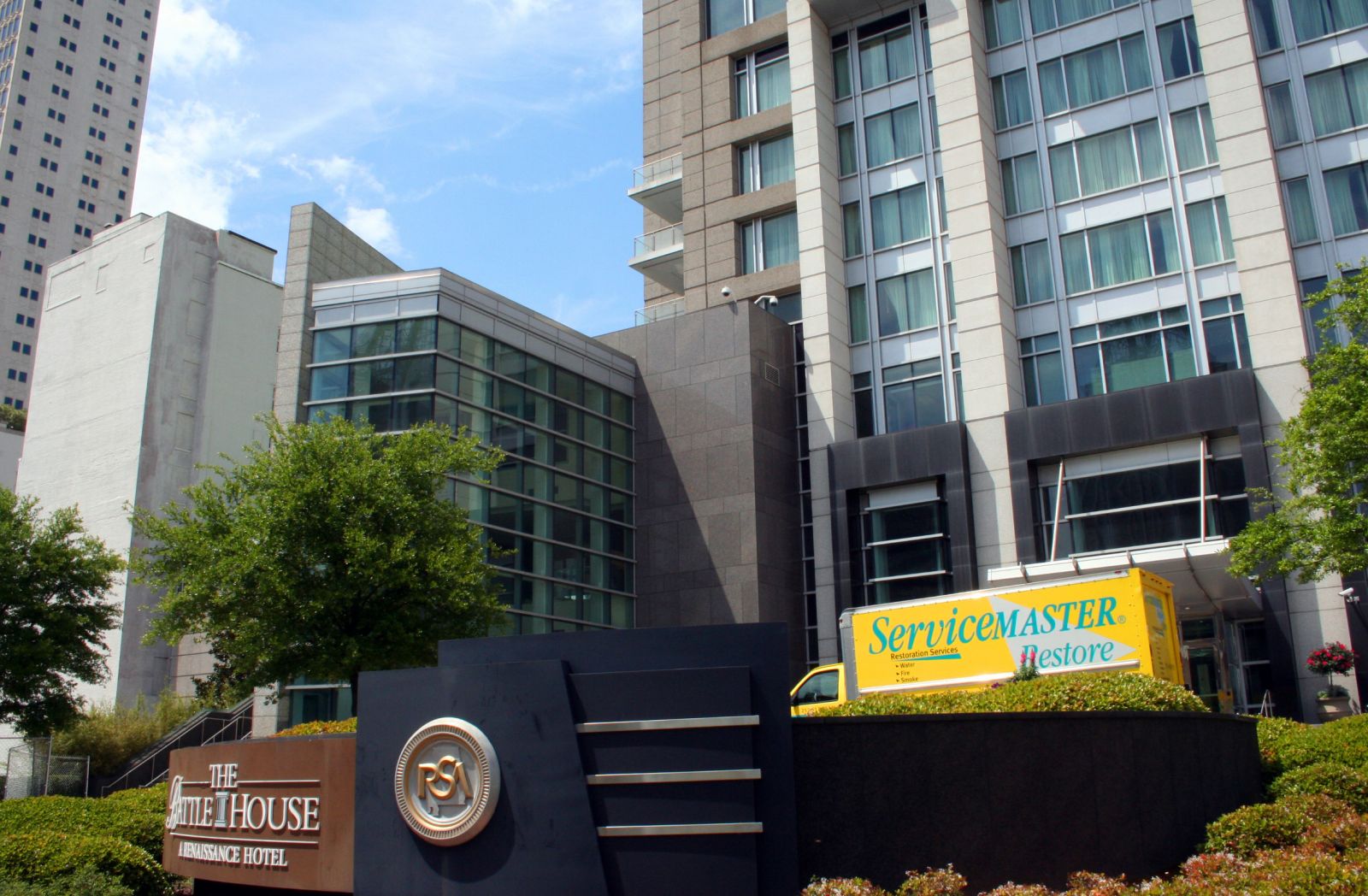 For more information call (251) 653-9333, (251) 928-1028 or (866) 653-9333. http://servicemastermobilealabama.com
(251) 653-9333, (866) 653-9333 & (251) 928-1028 are the numbers to call for
Water Damage, Fire Damage, Mold Remediation & Disaster Restoration
Whether you need water damage restoration, fire and smoke damage cleanup, carpet cleaning, mold remediation, janitorial or any type of unique project work, ServiceMaster ADVANCED has you covered. Turn to the company that so many homeowners and businesses have trusted for over thirty years, ServiceMaster Advanced, the Master of DIsaster.
The real Master of Disaster ServiceMaster Advanced Cleaning & Restoration (251) 653-9333, (251) 928-1028, (866) 653-9333. www.realmasterofdisaster.com
Water Damage Restoration * Fire Damage Restoration * Certified Mold Remediation * Carpet Cleaning * Post Construction Cleaning * Rebuild
The attached pictures speak for themselves.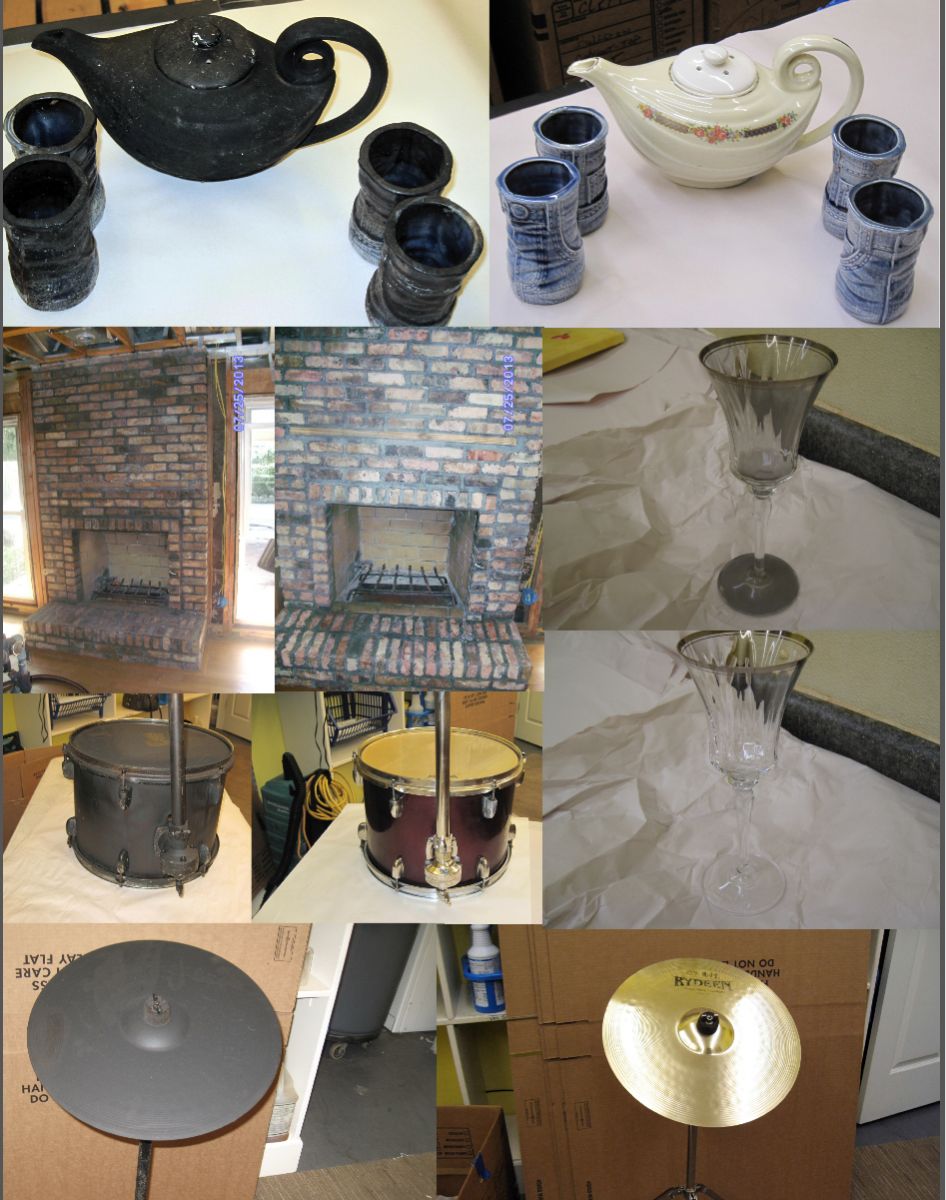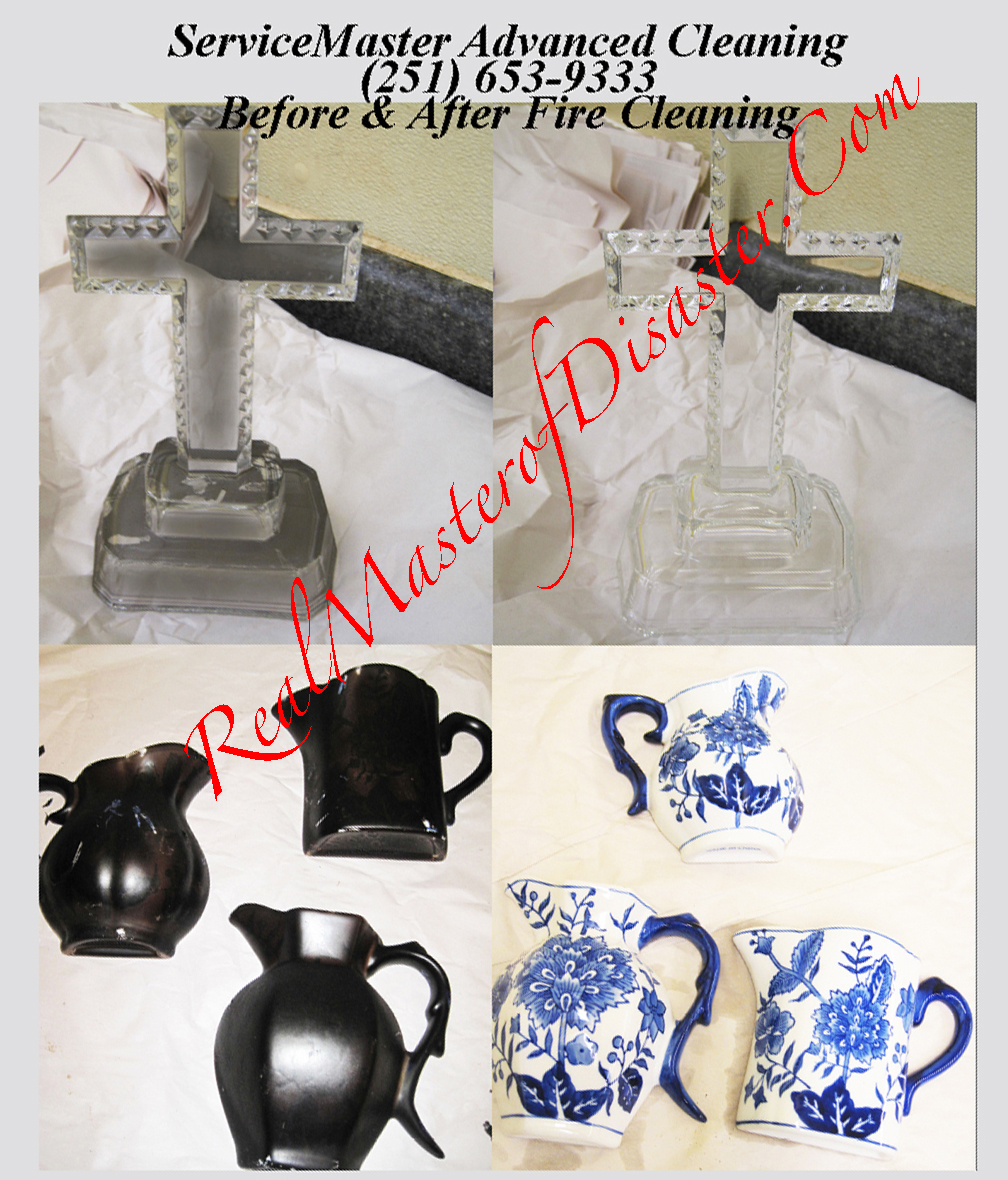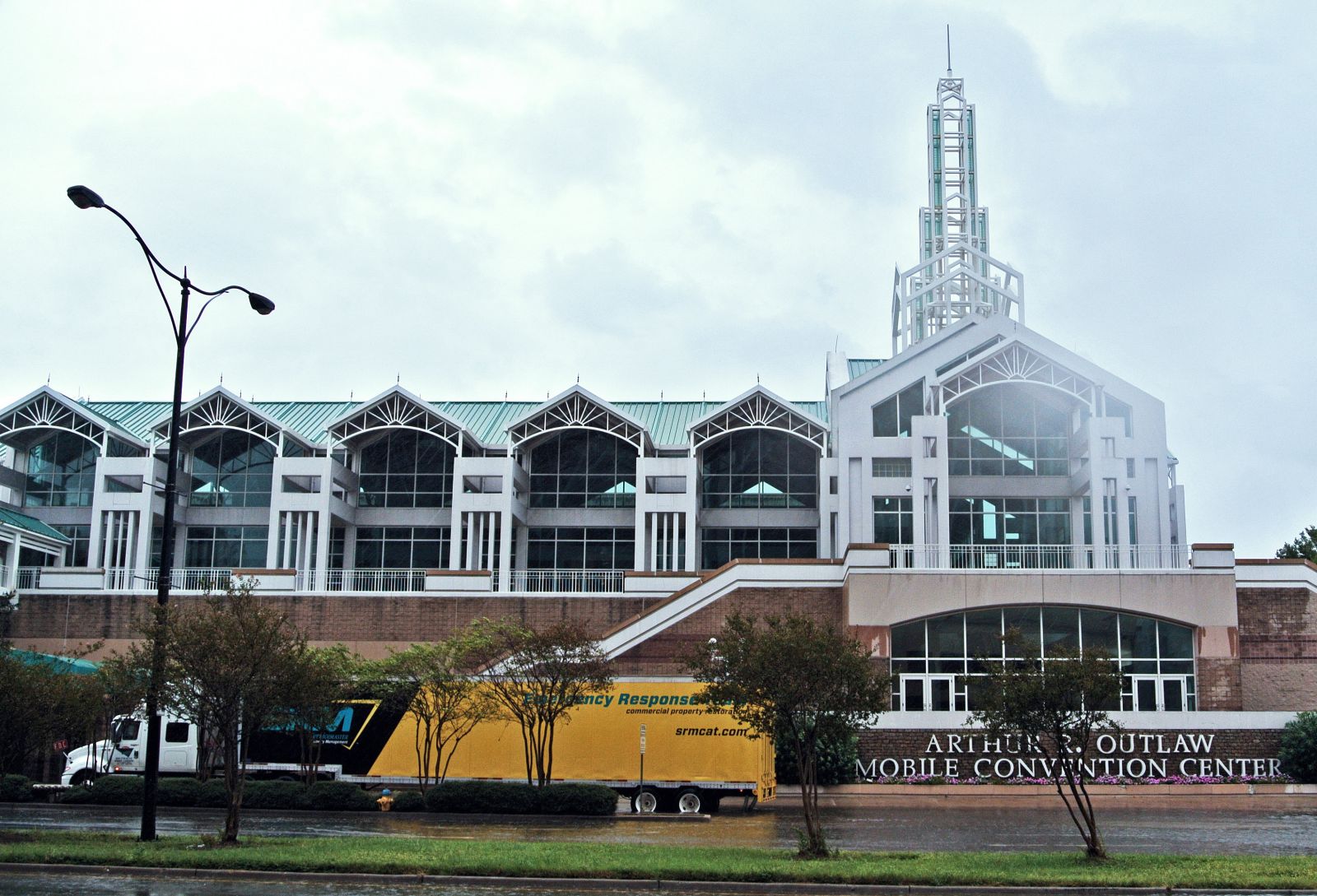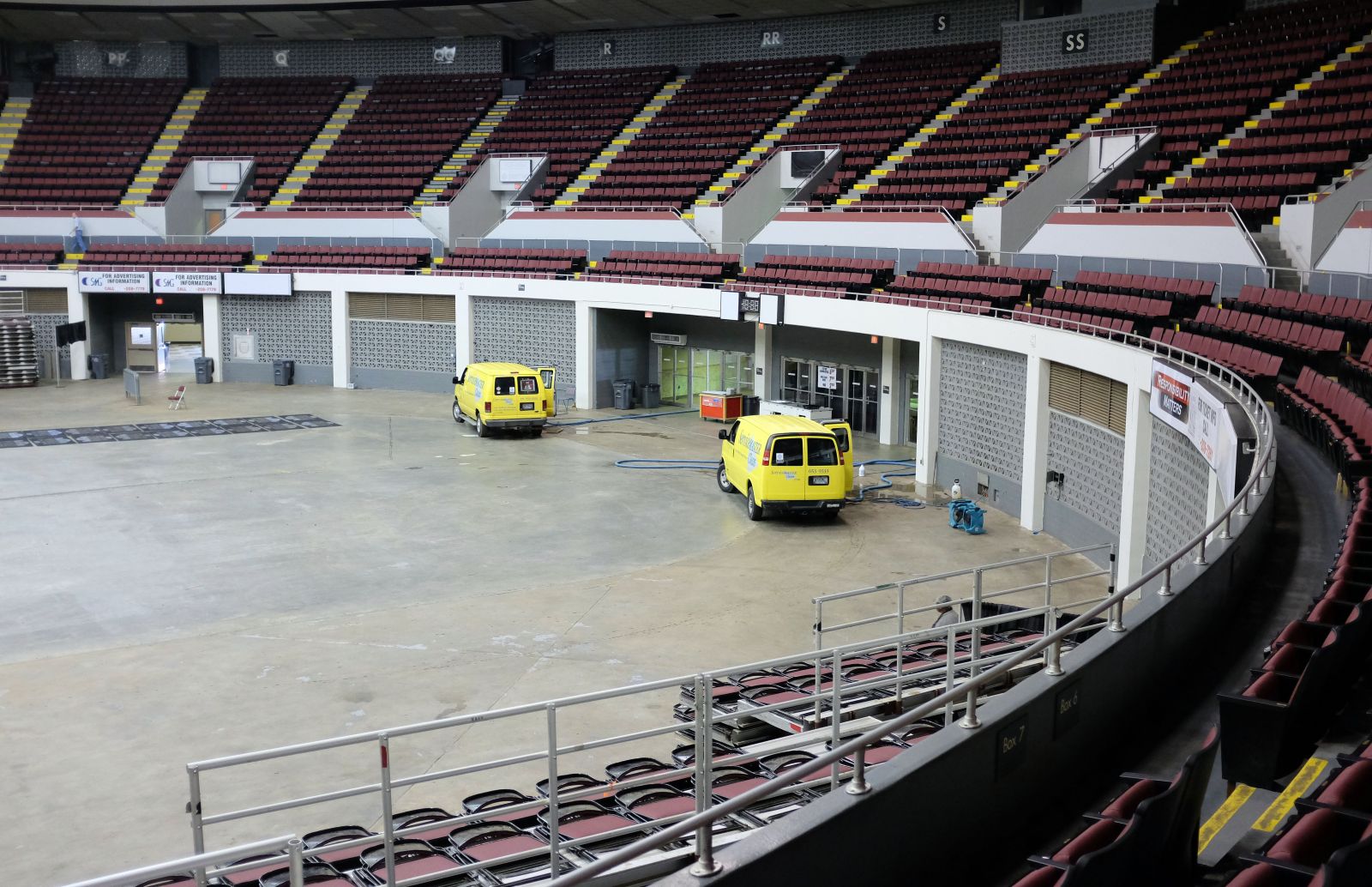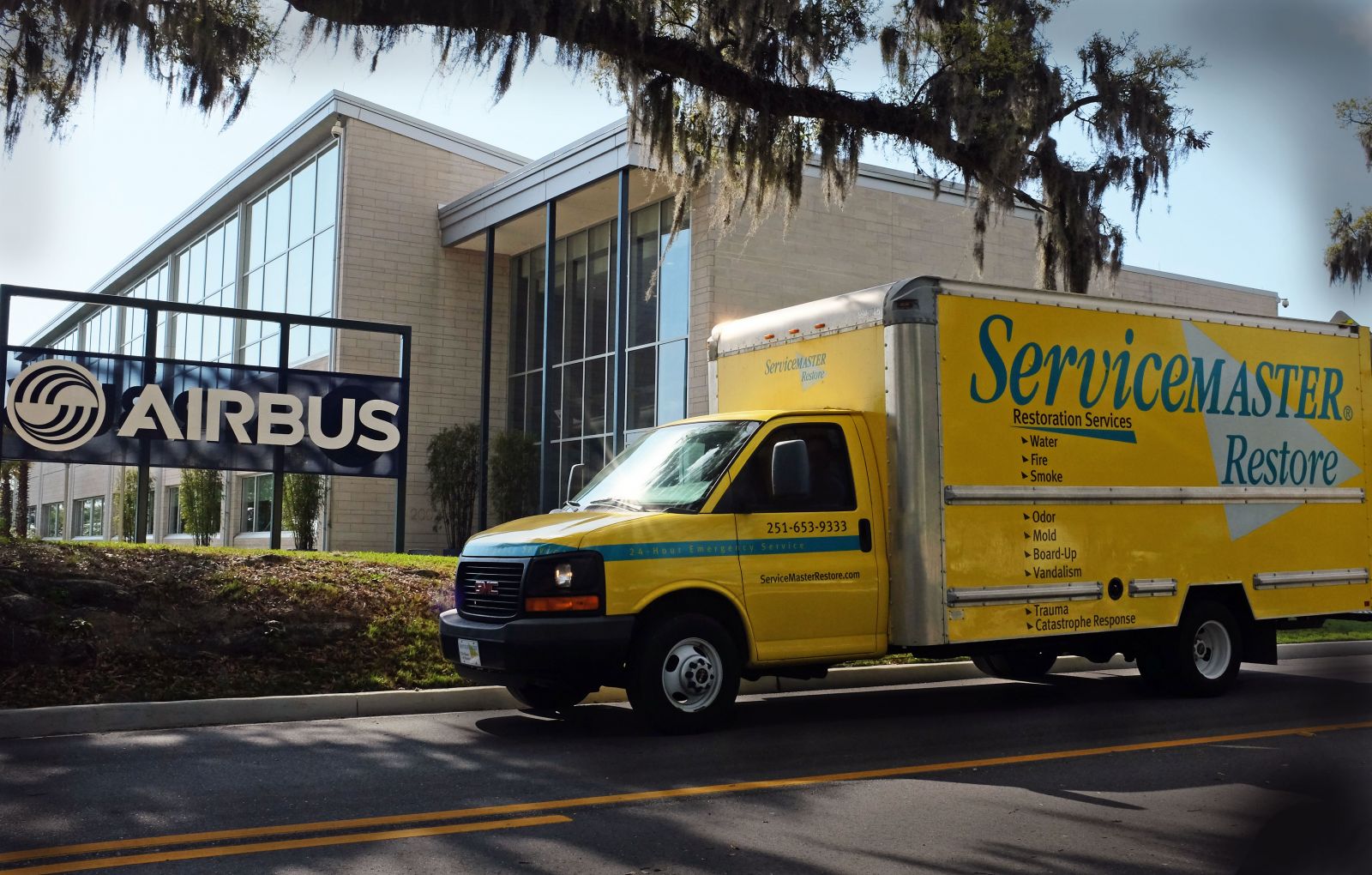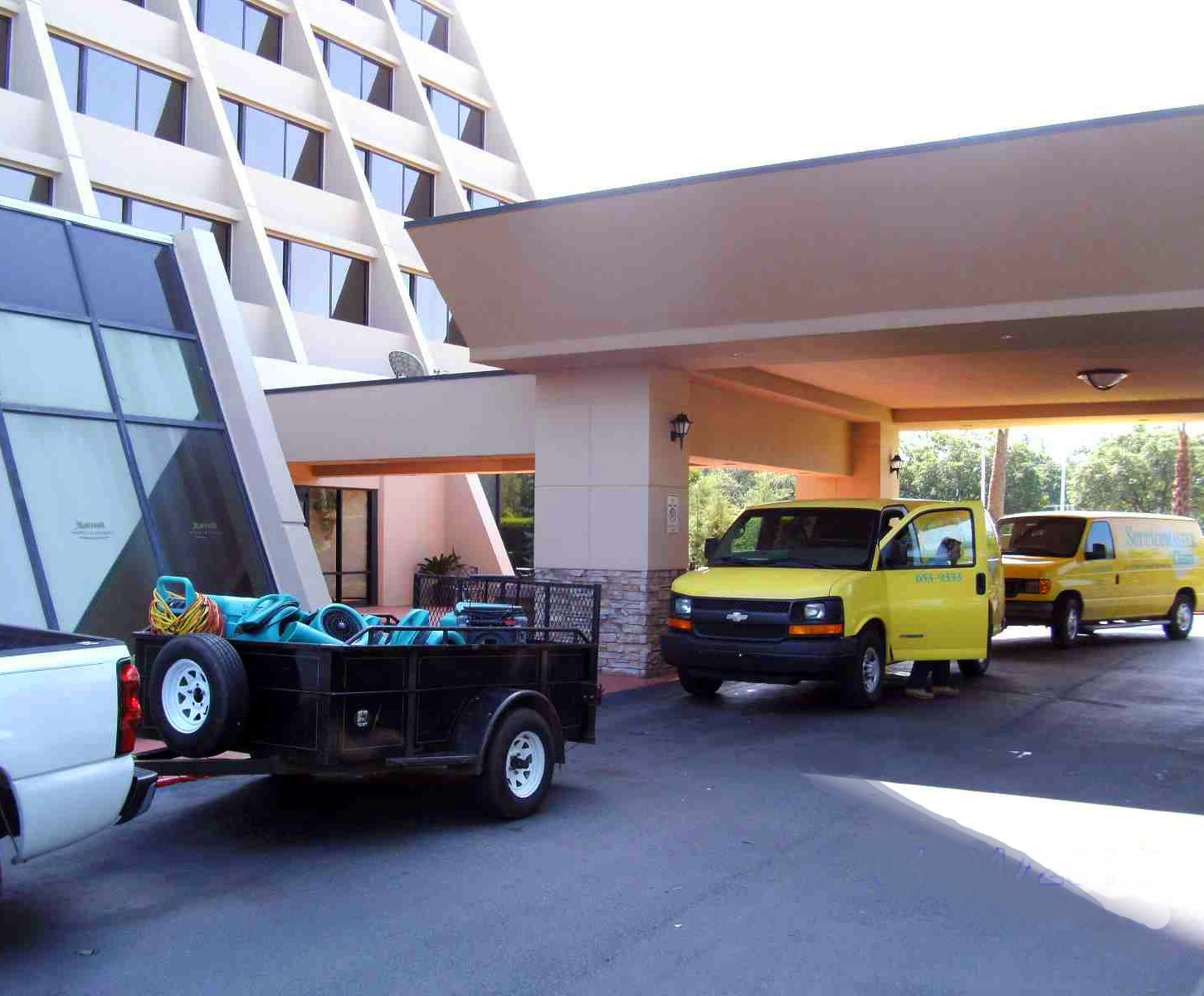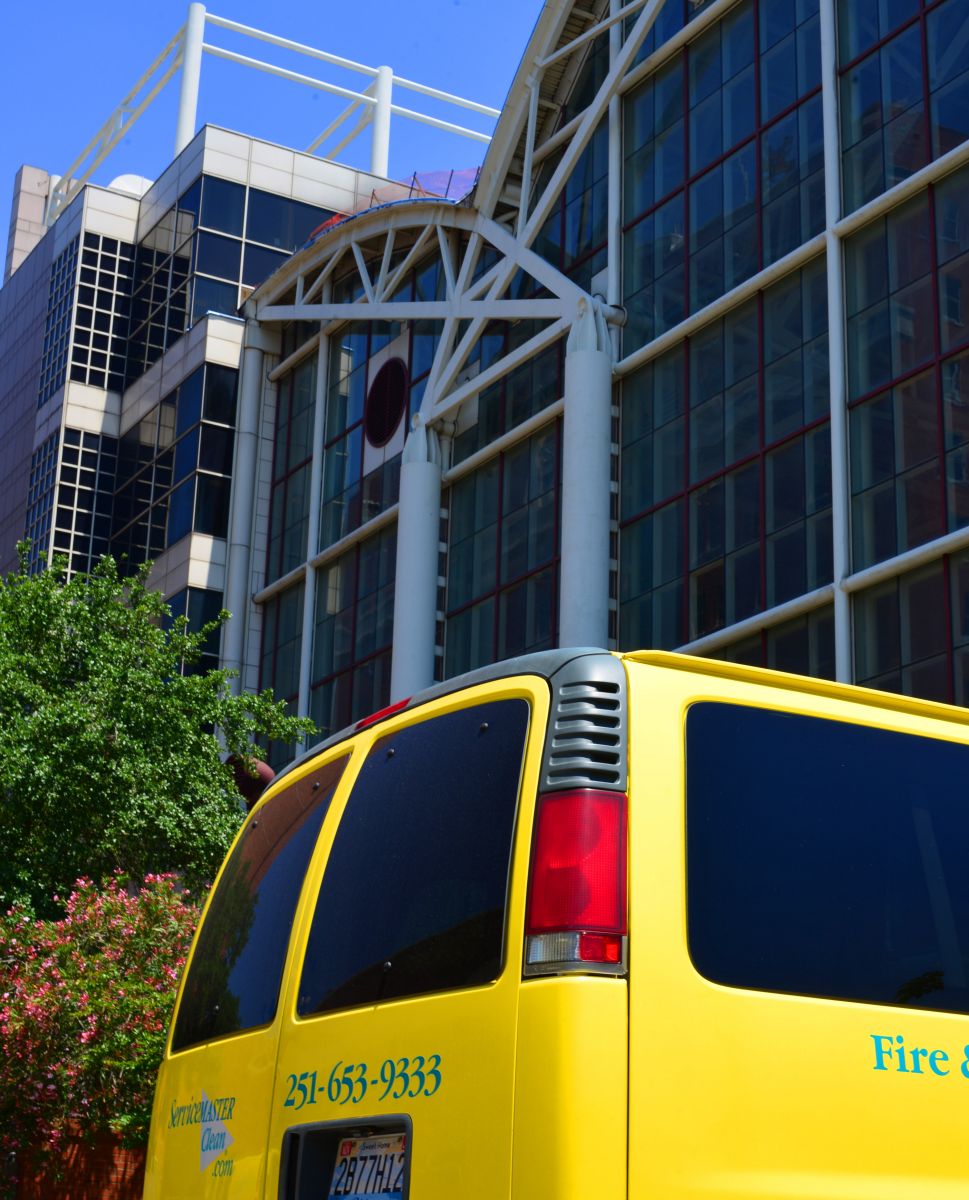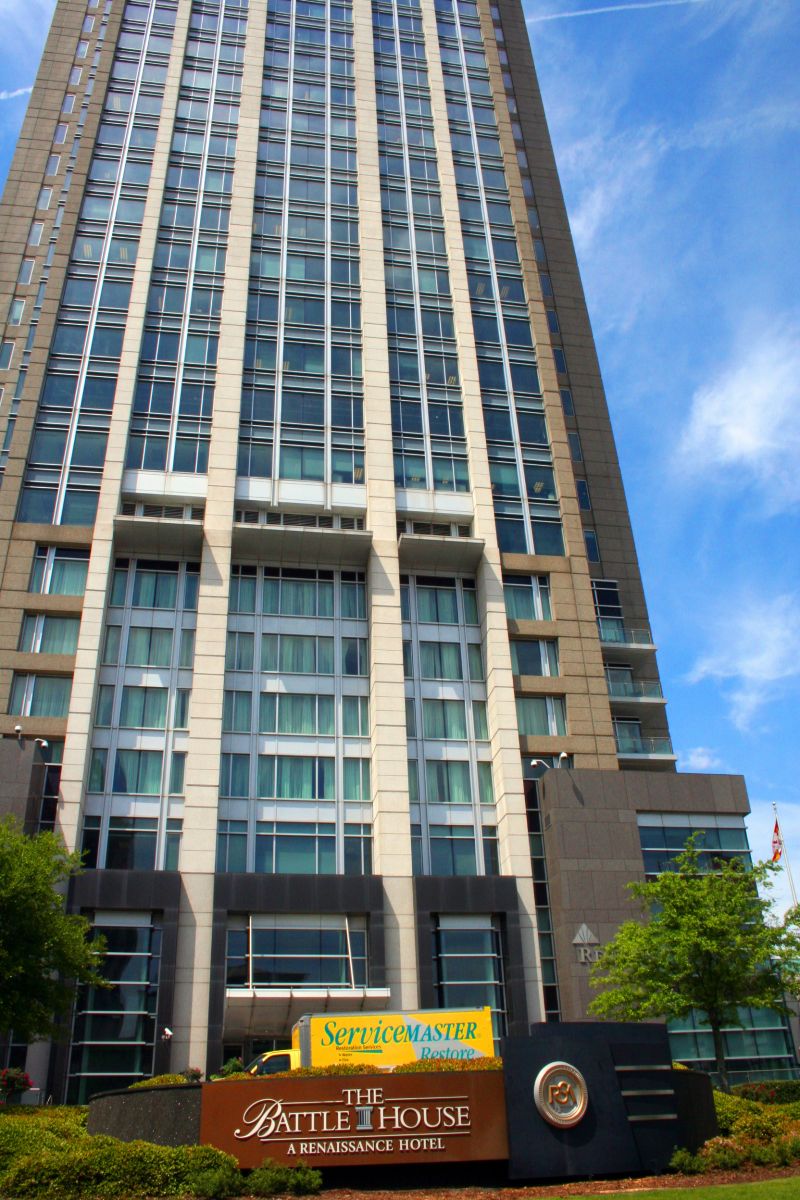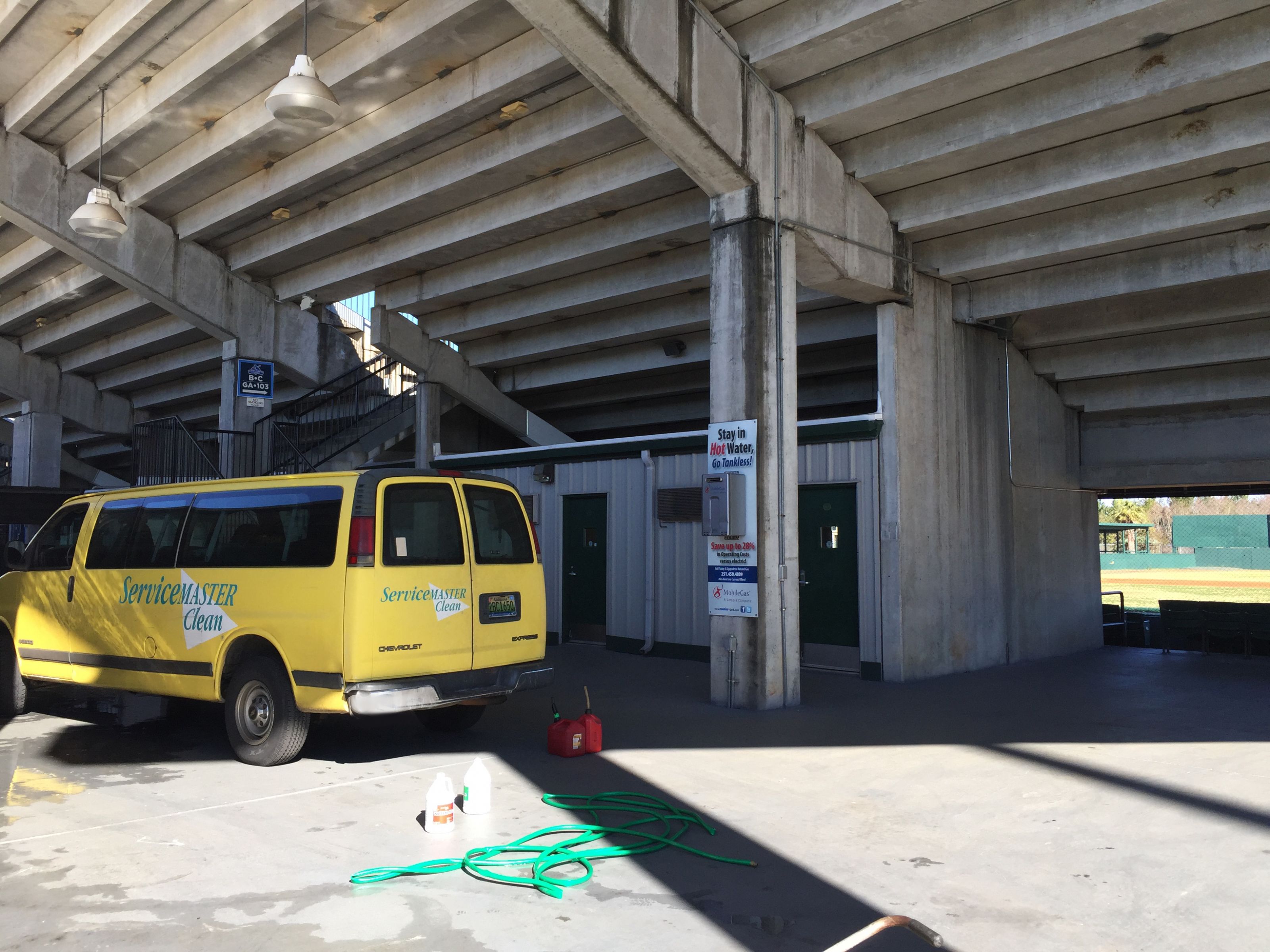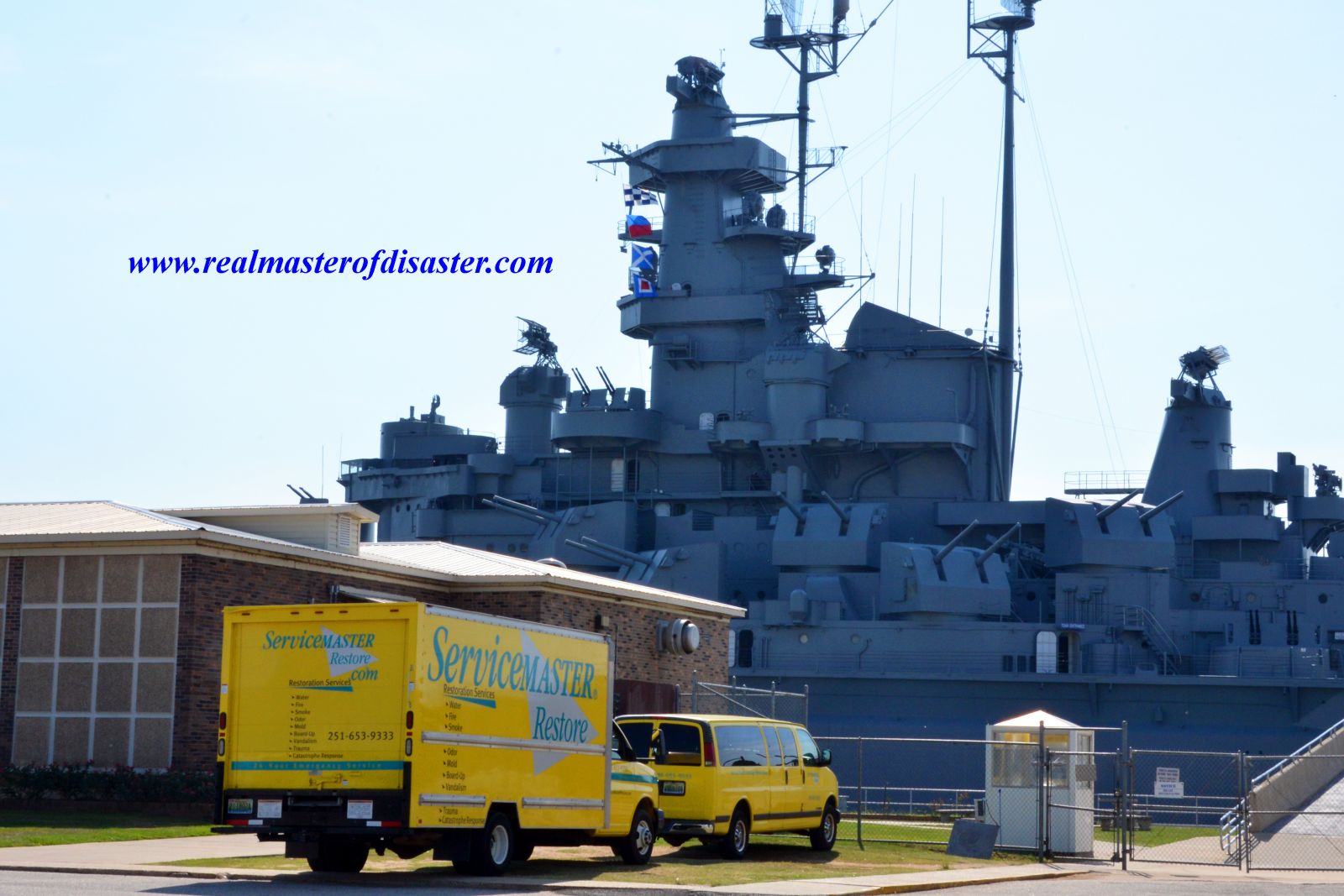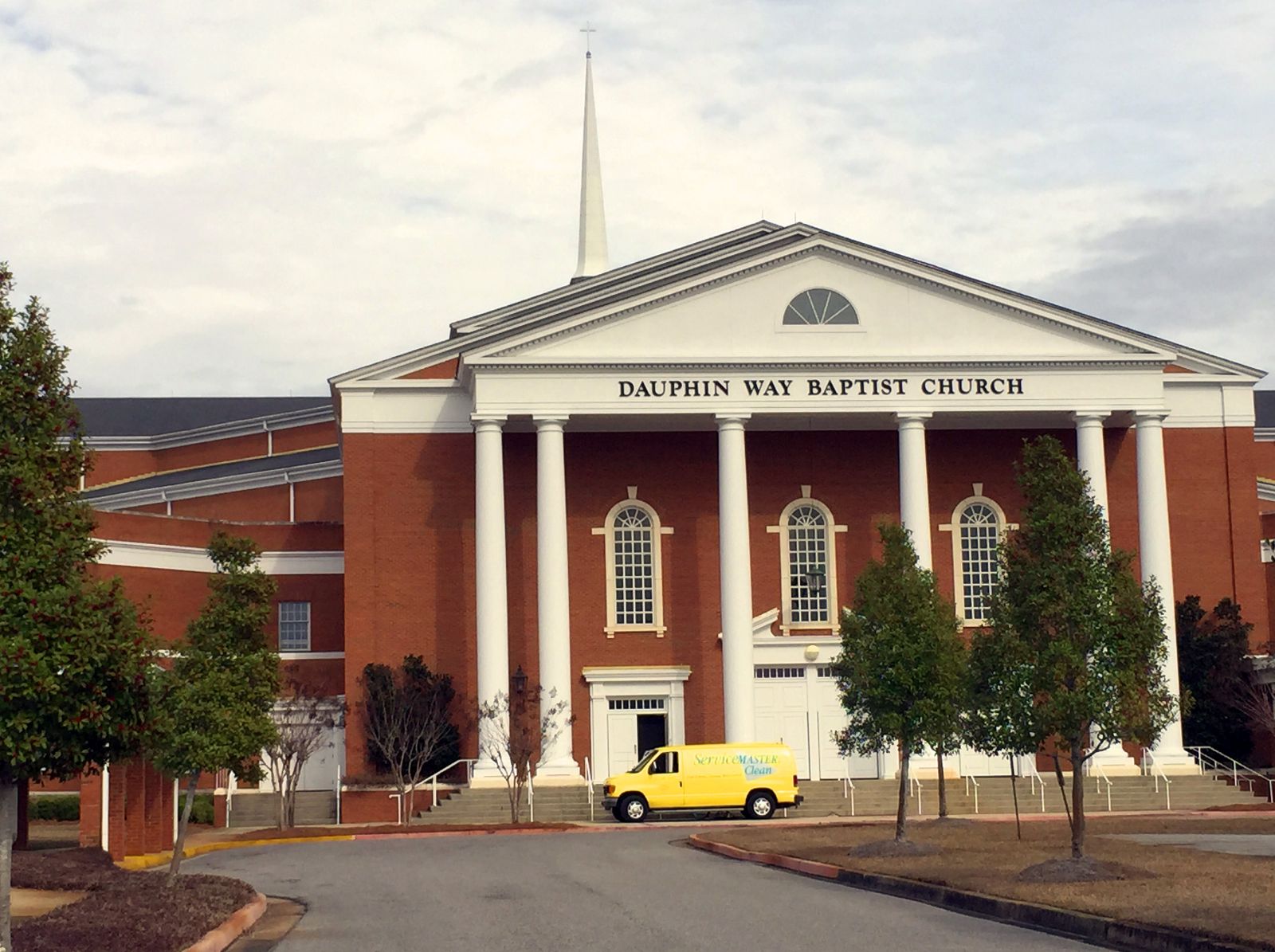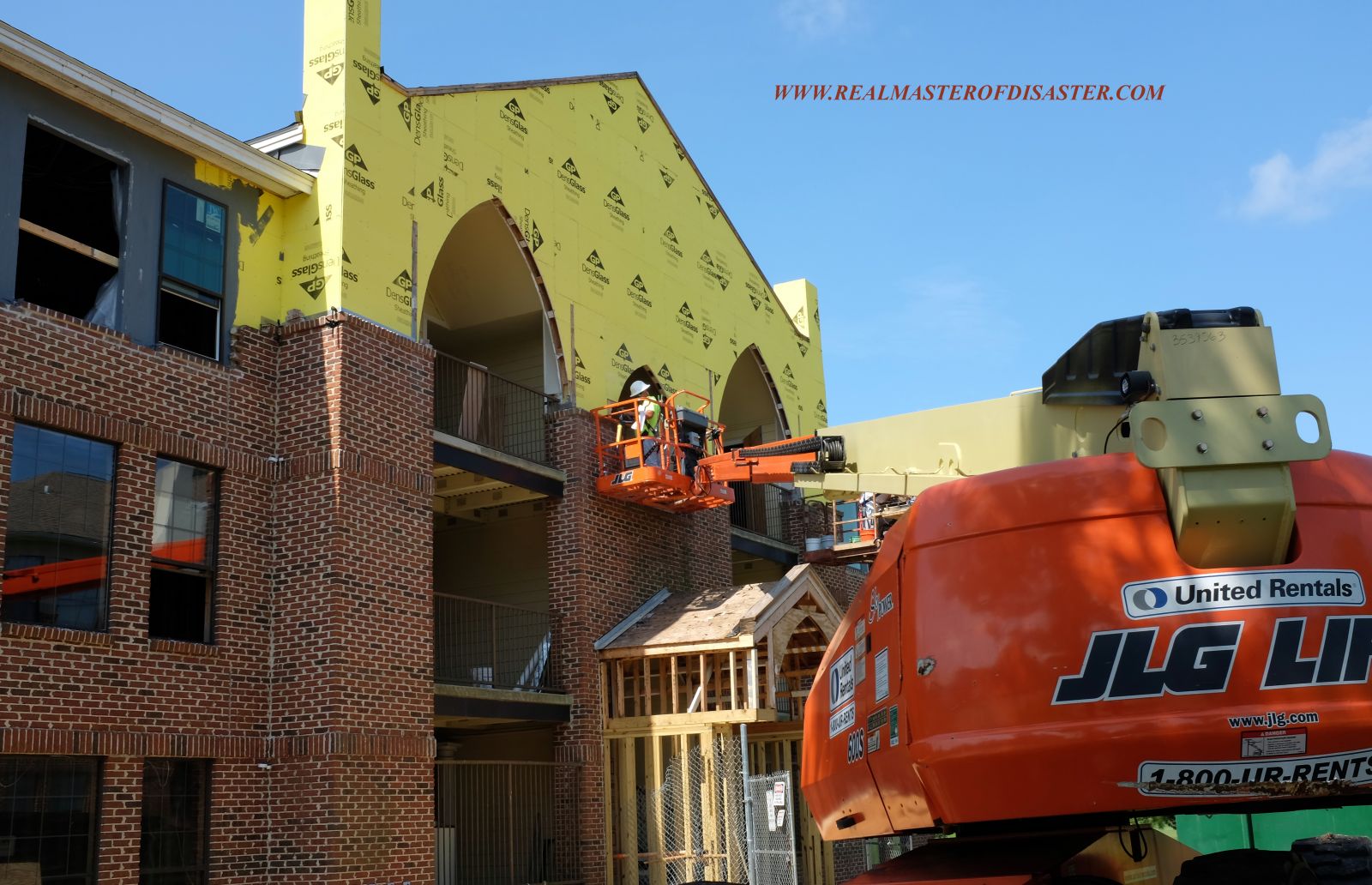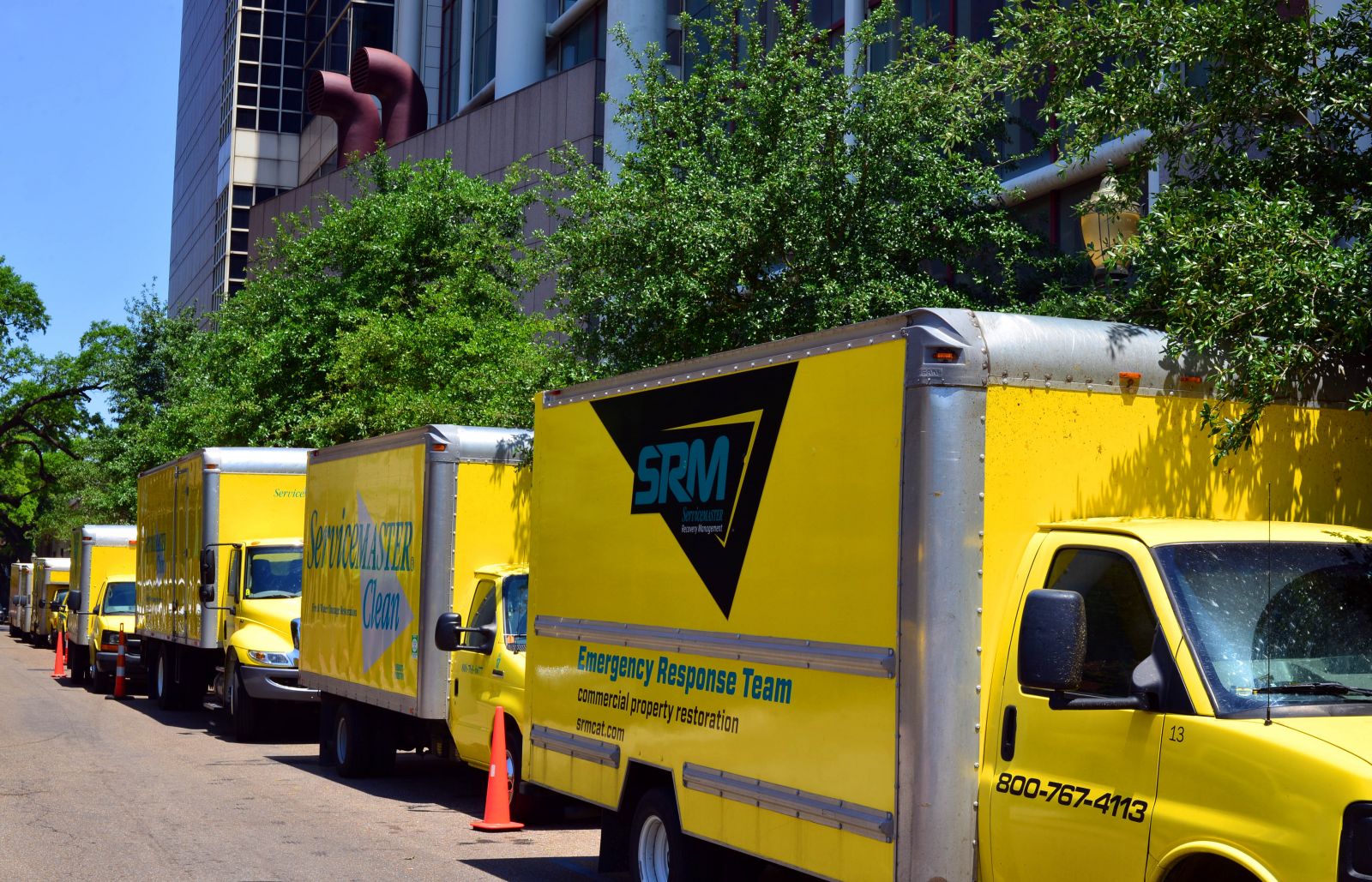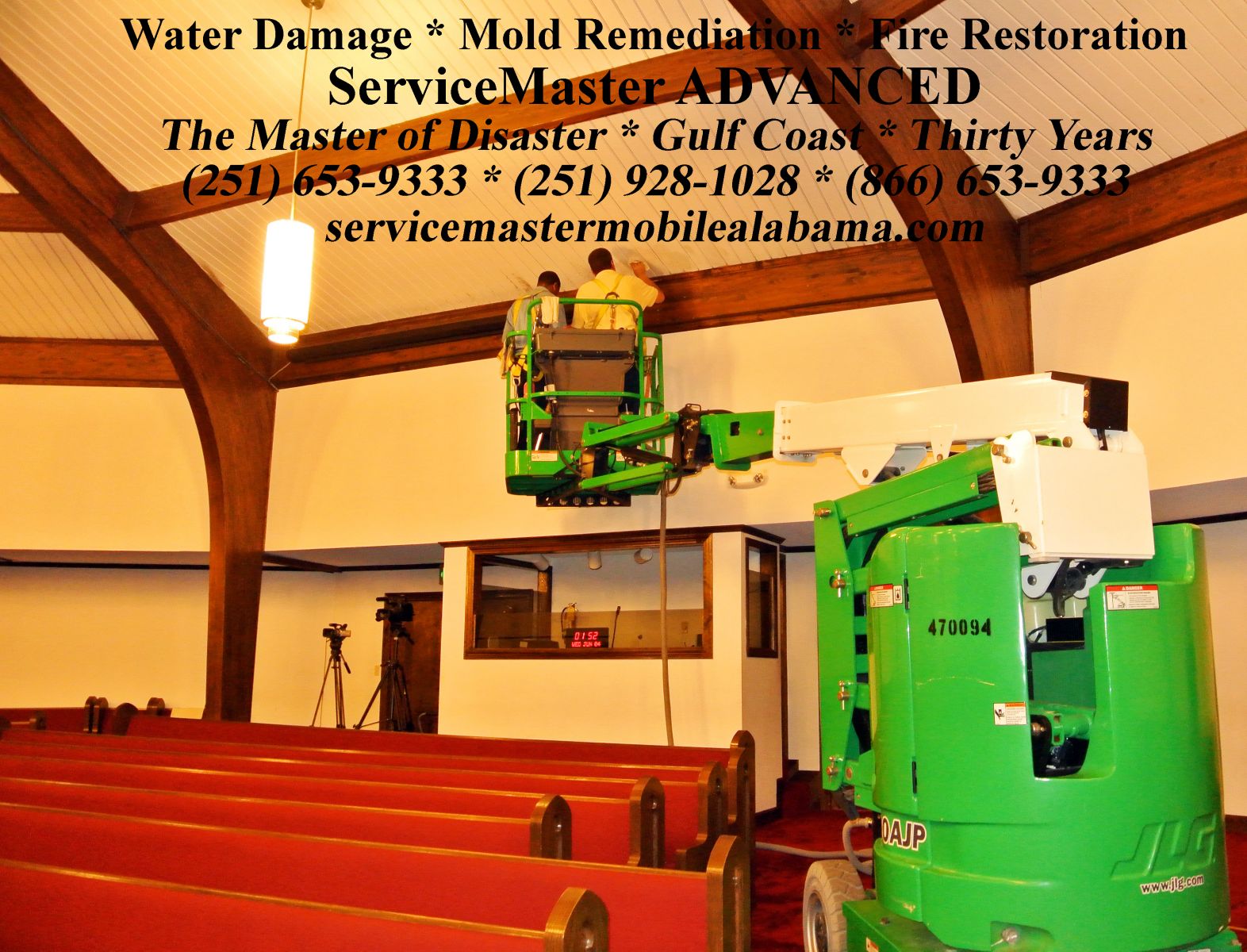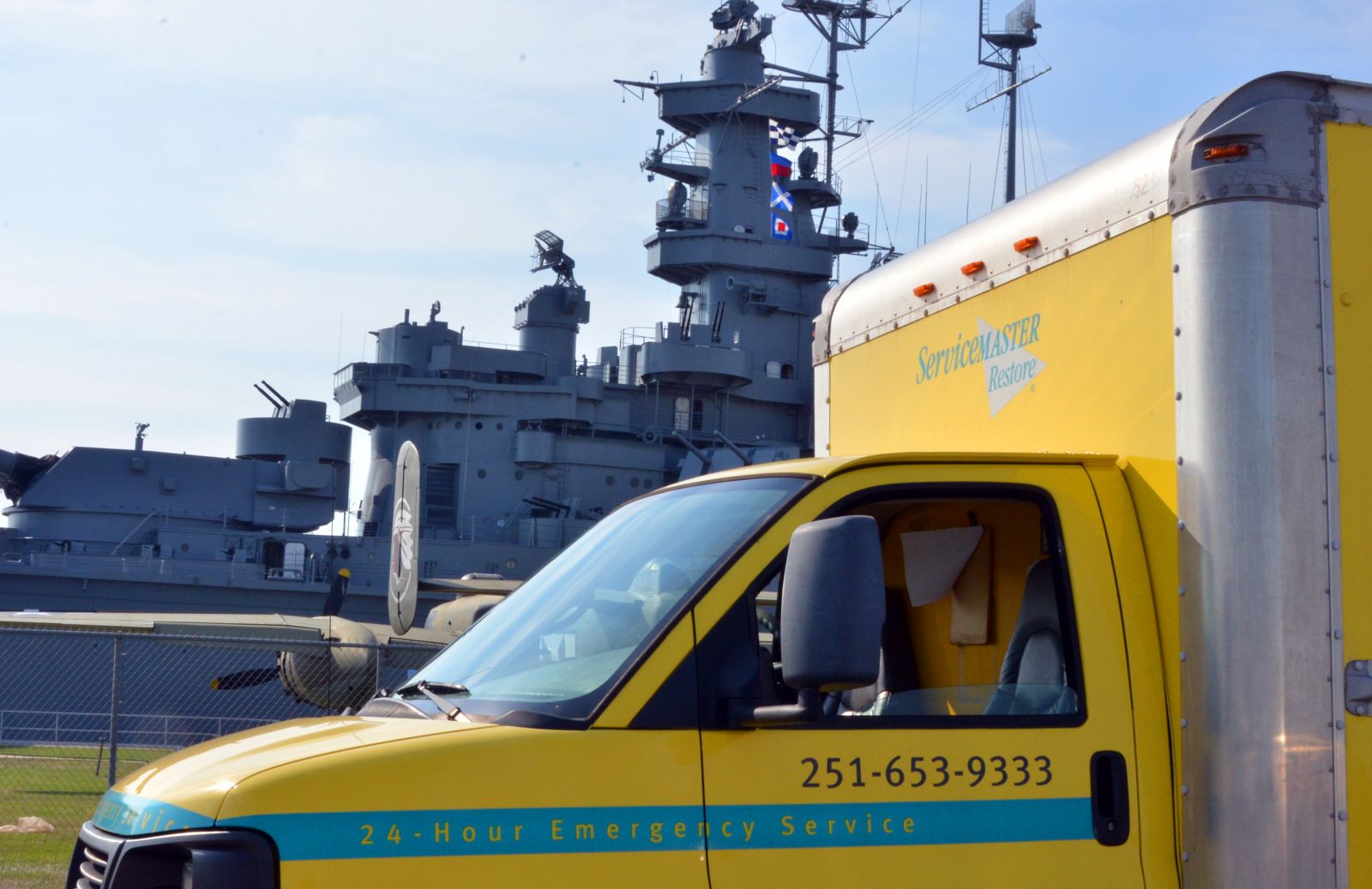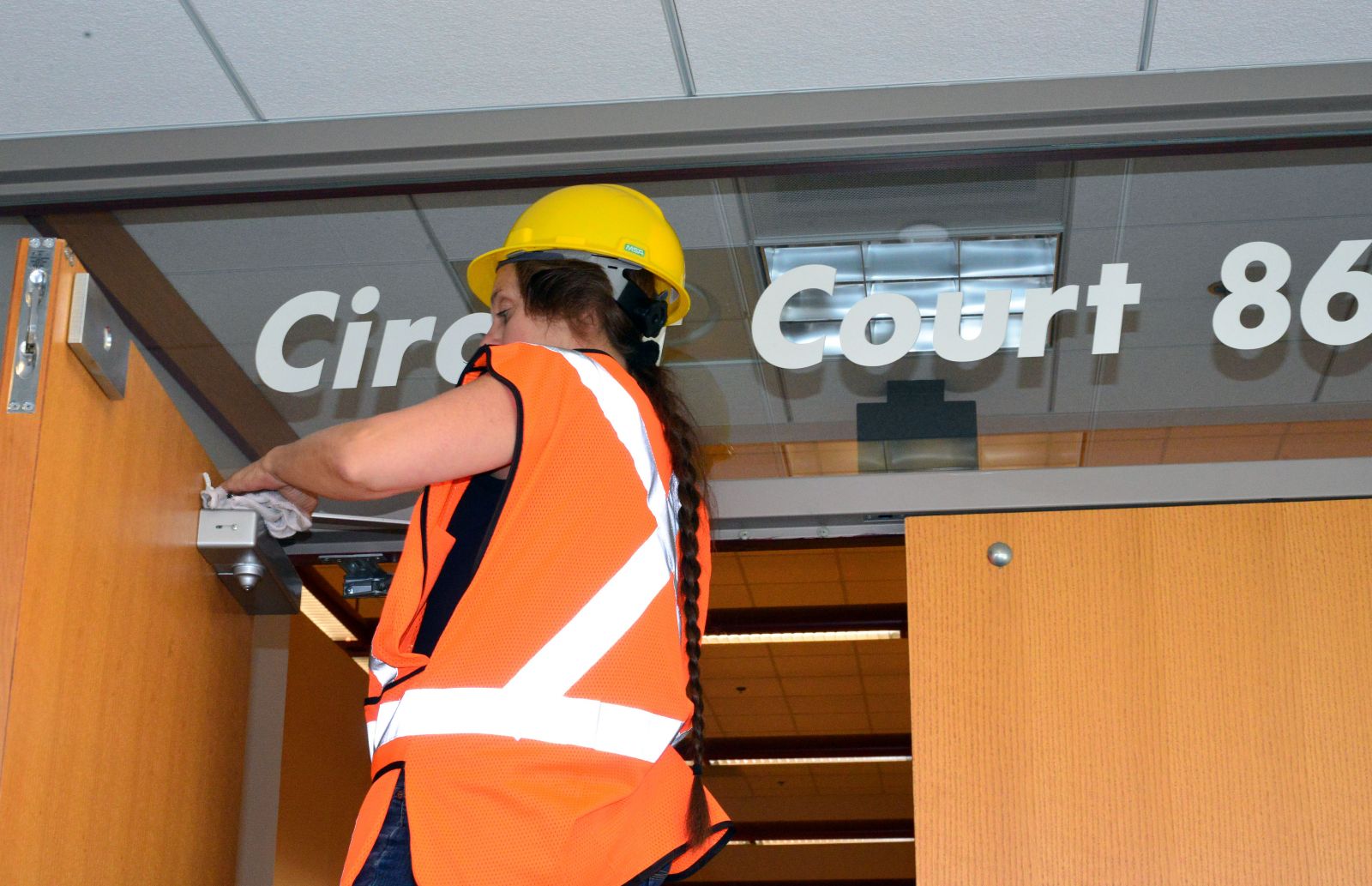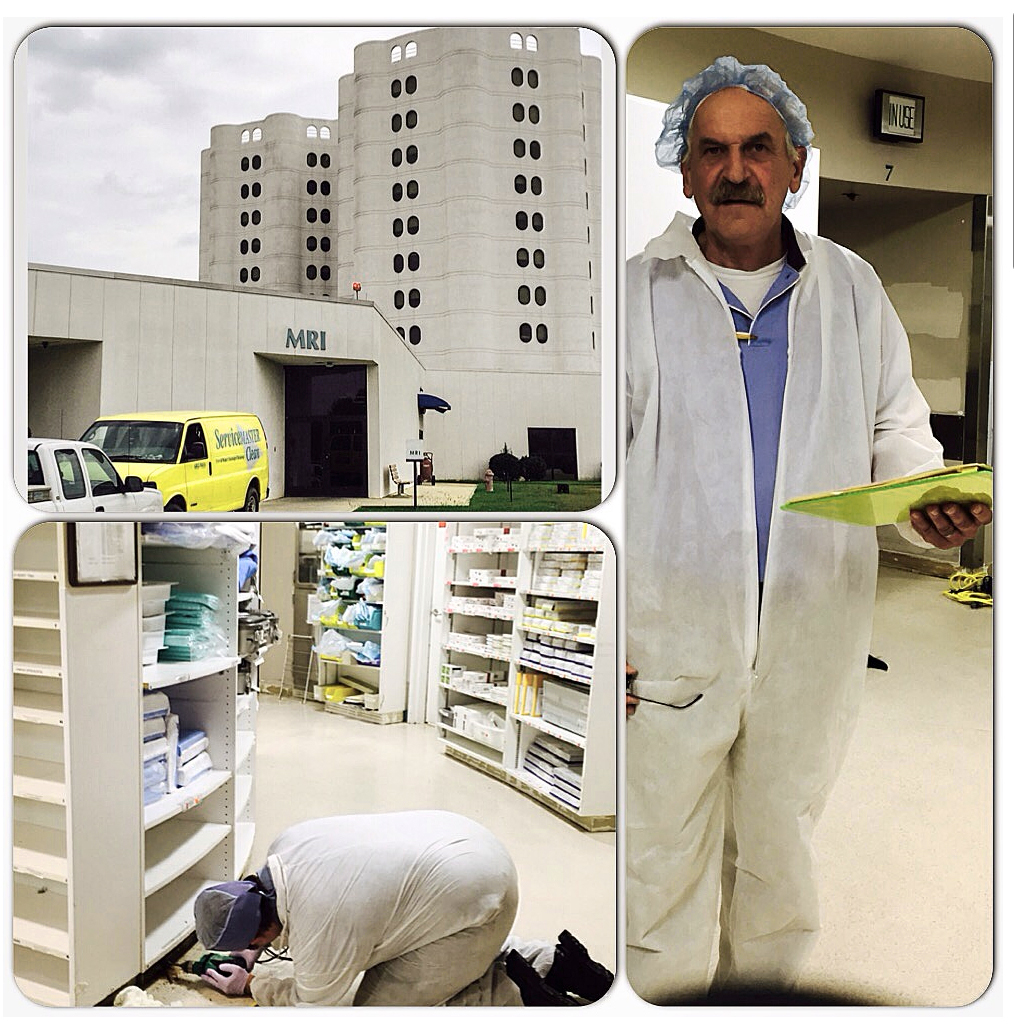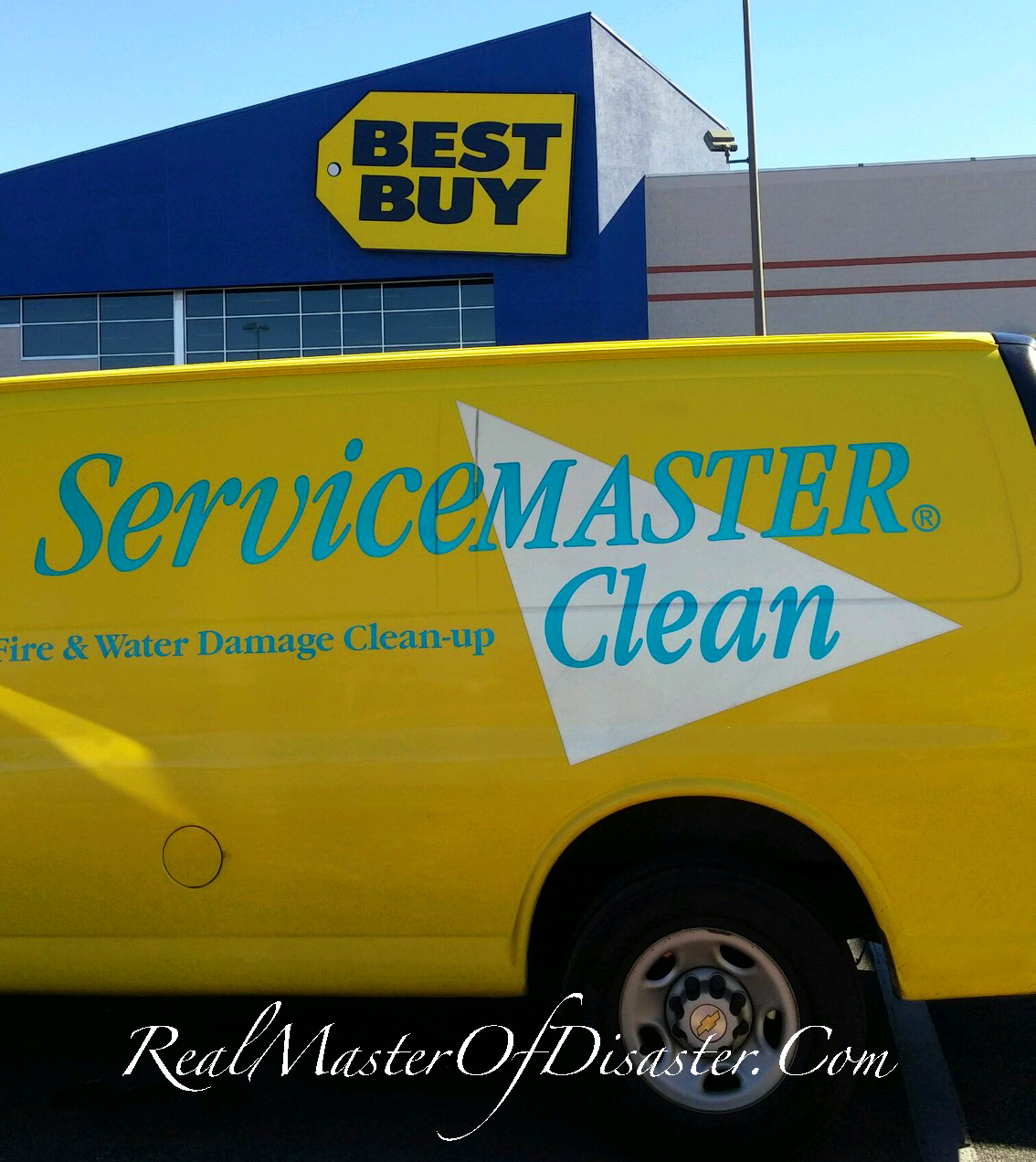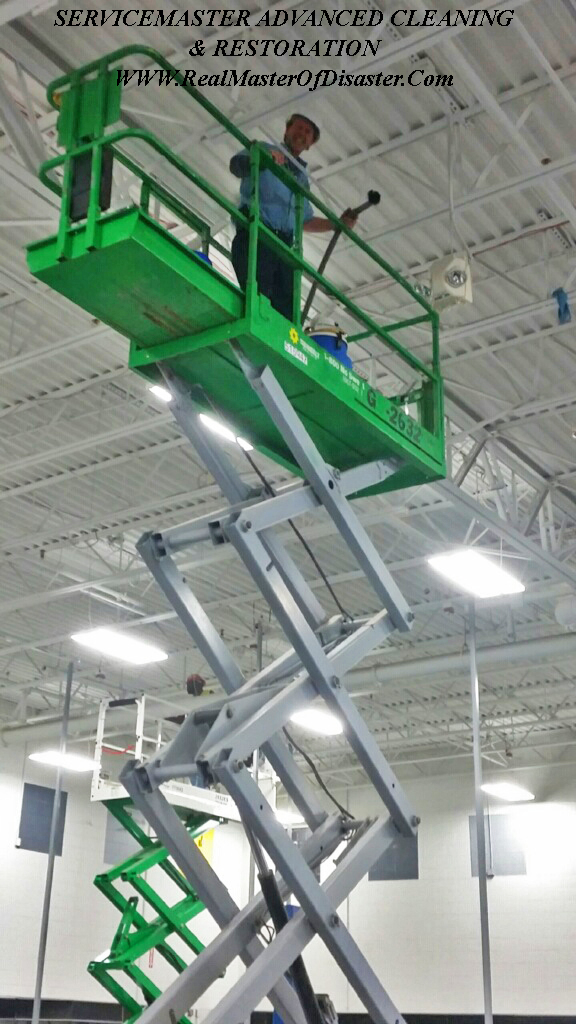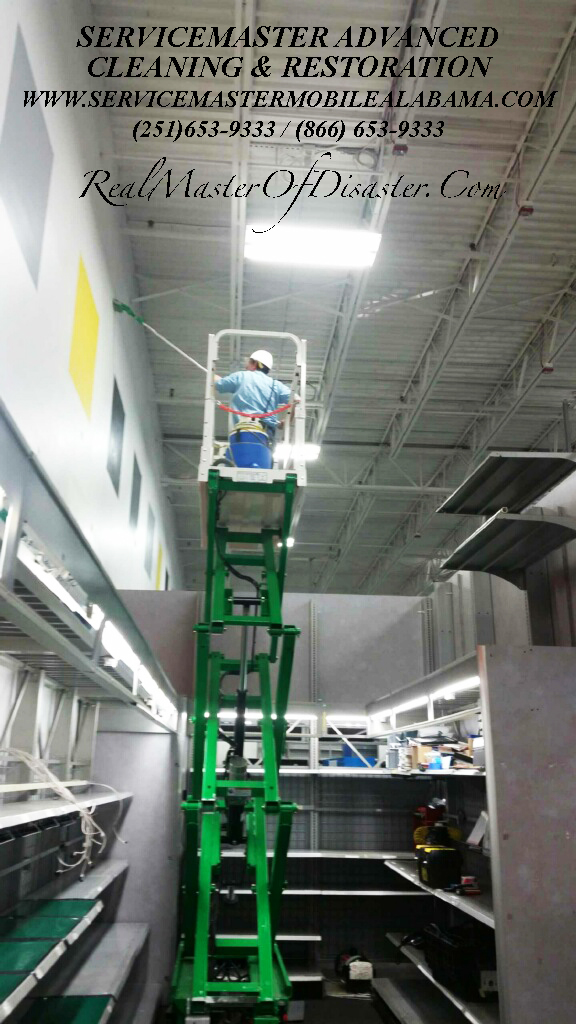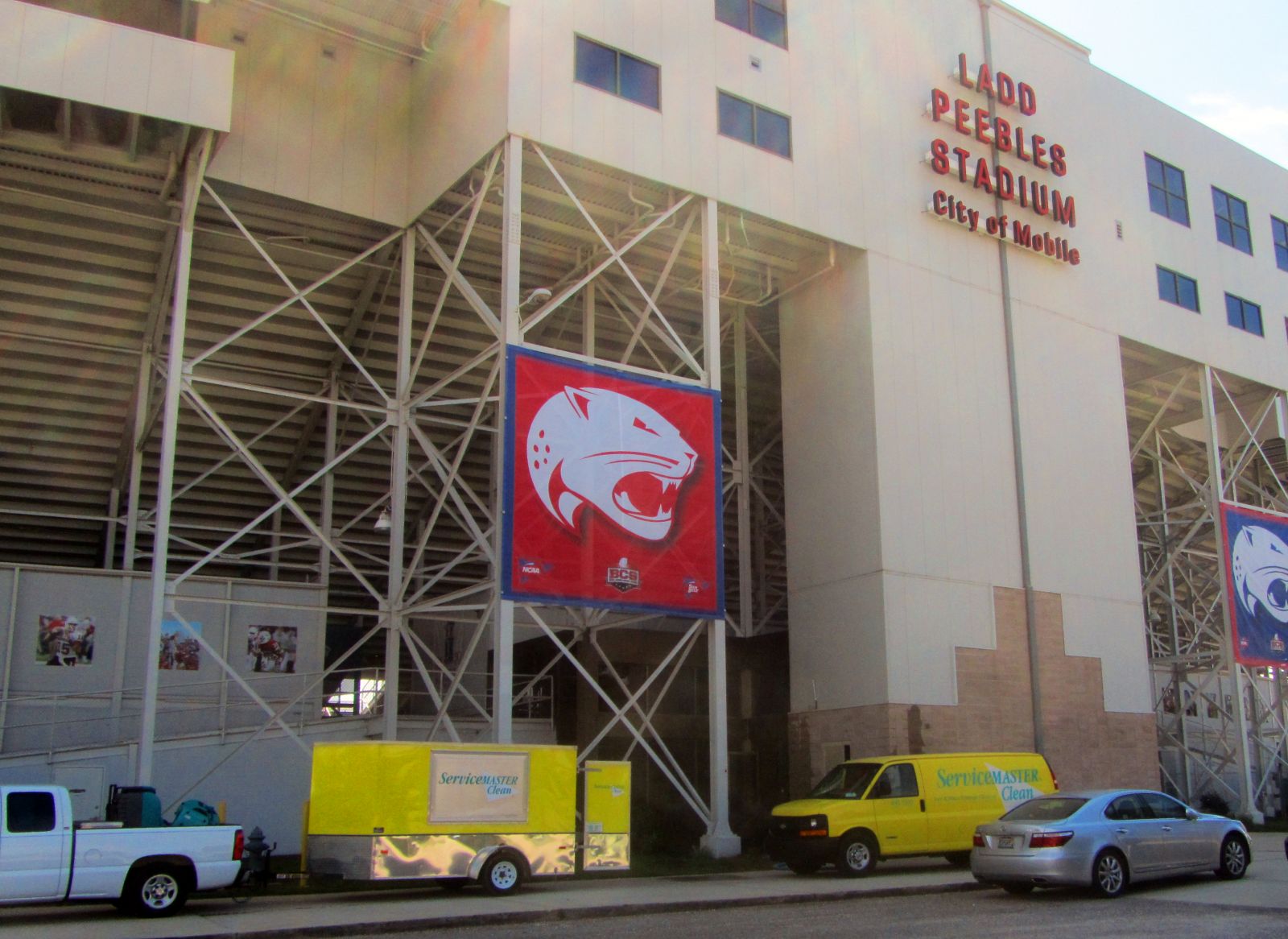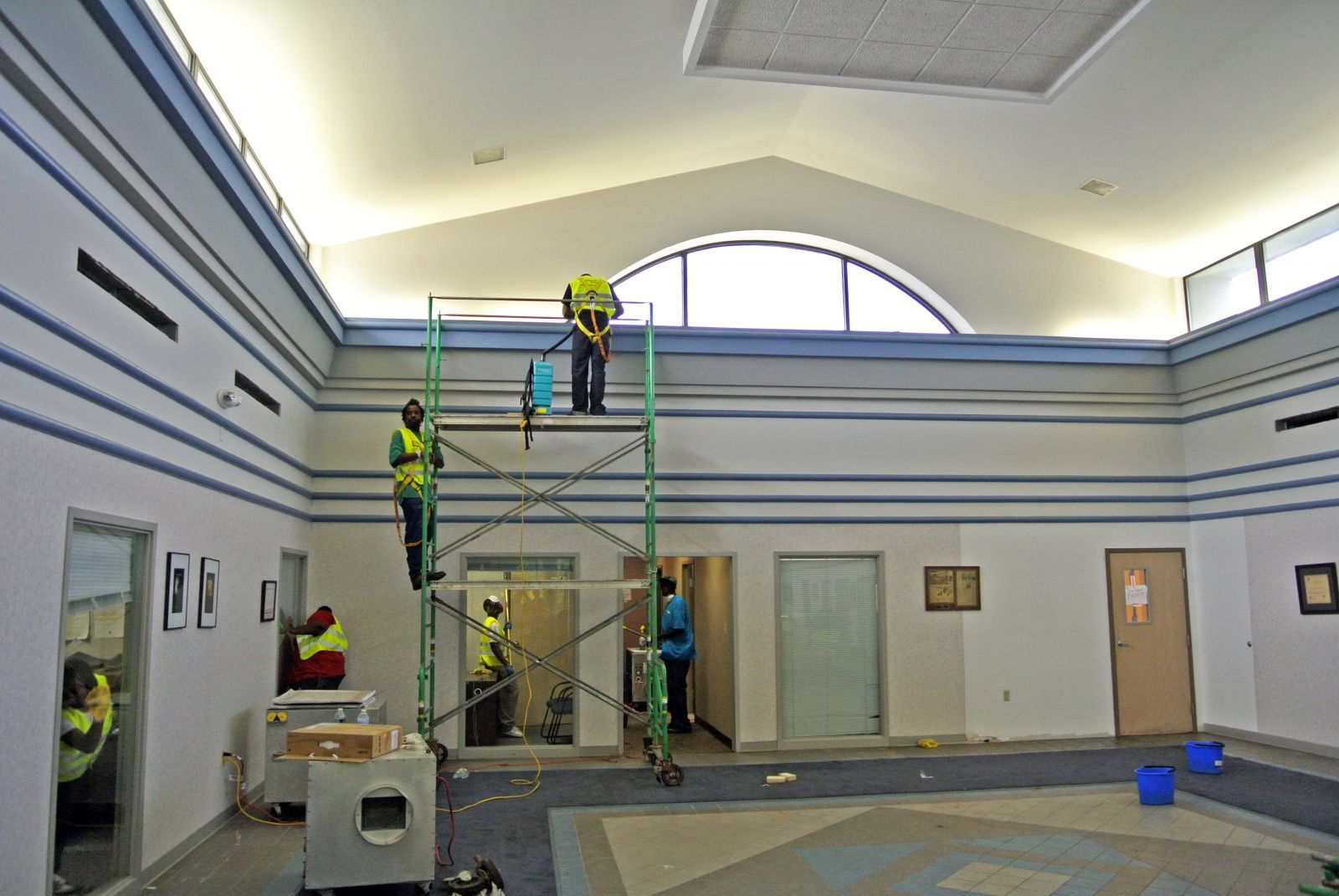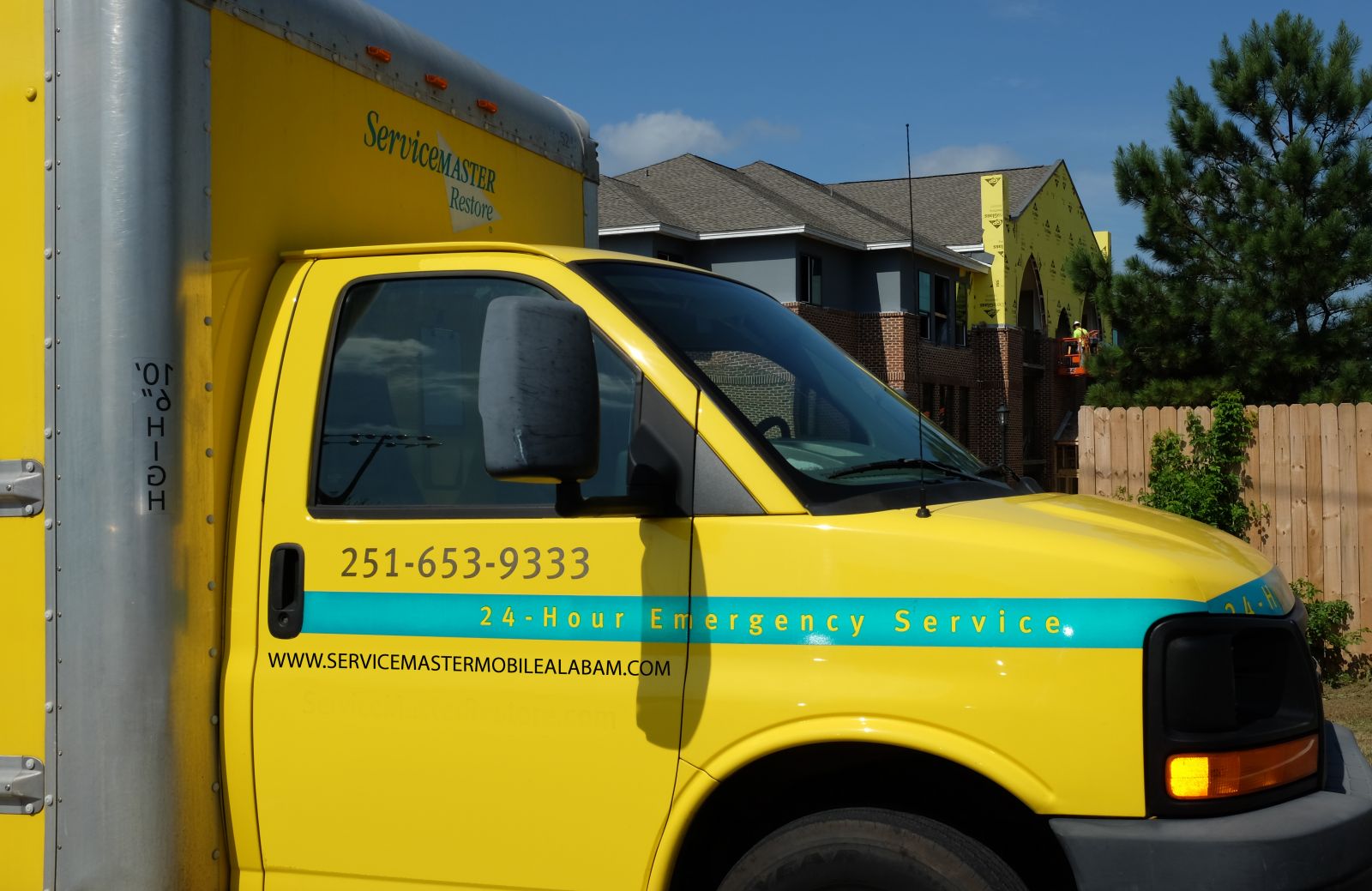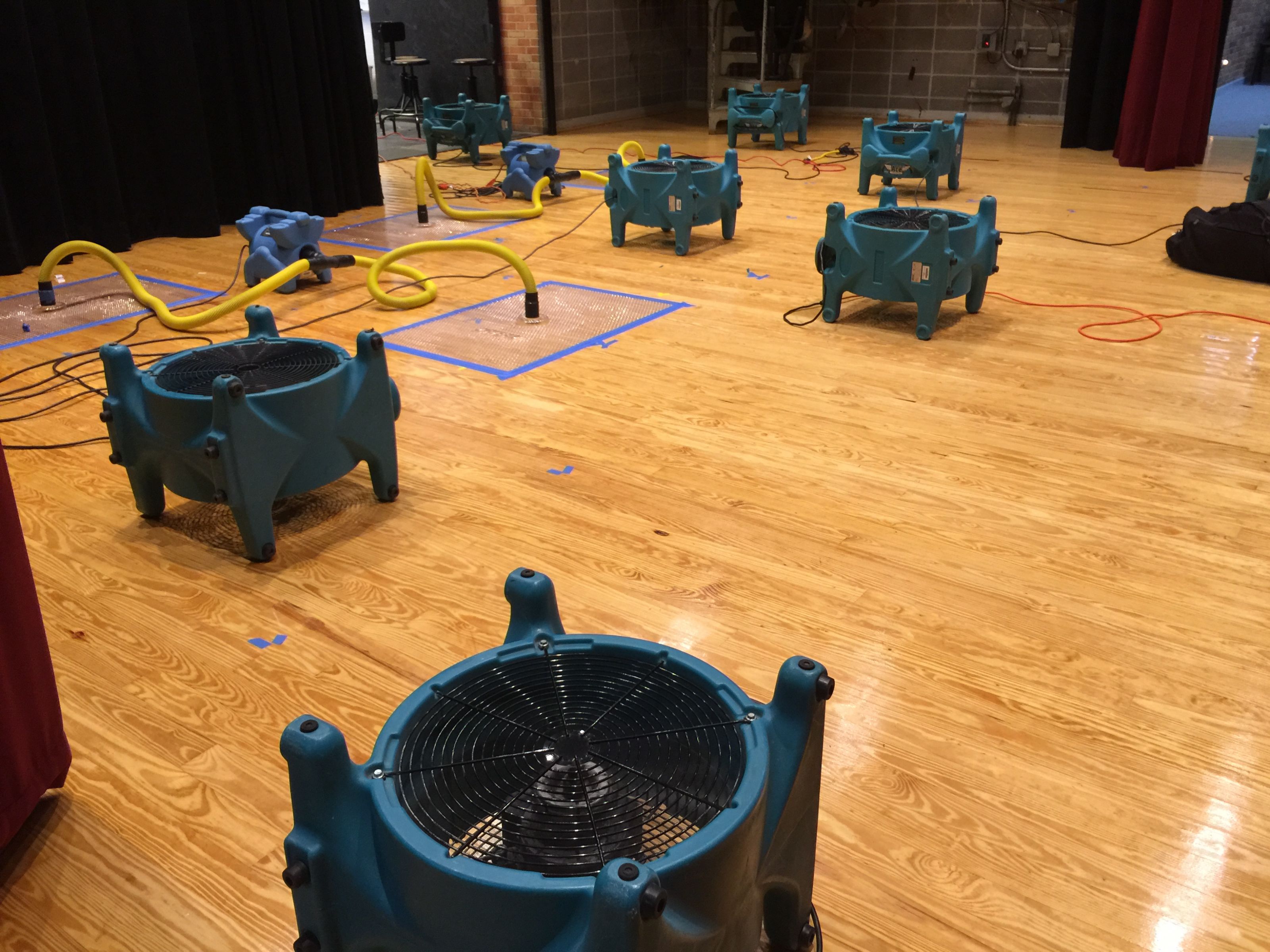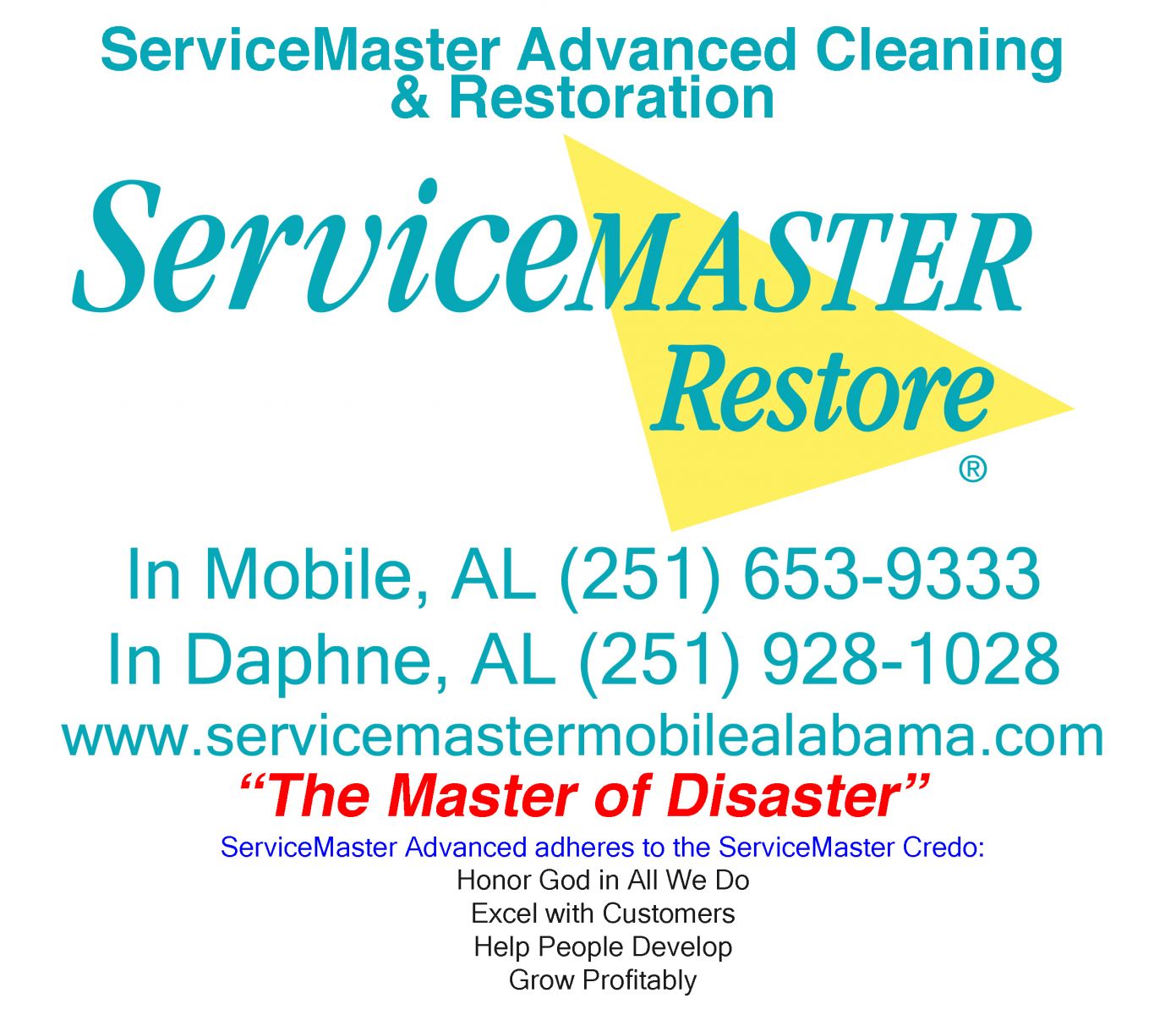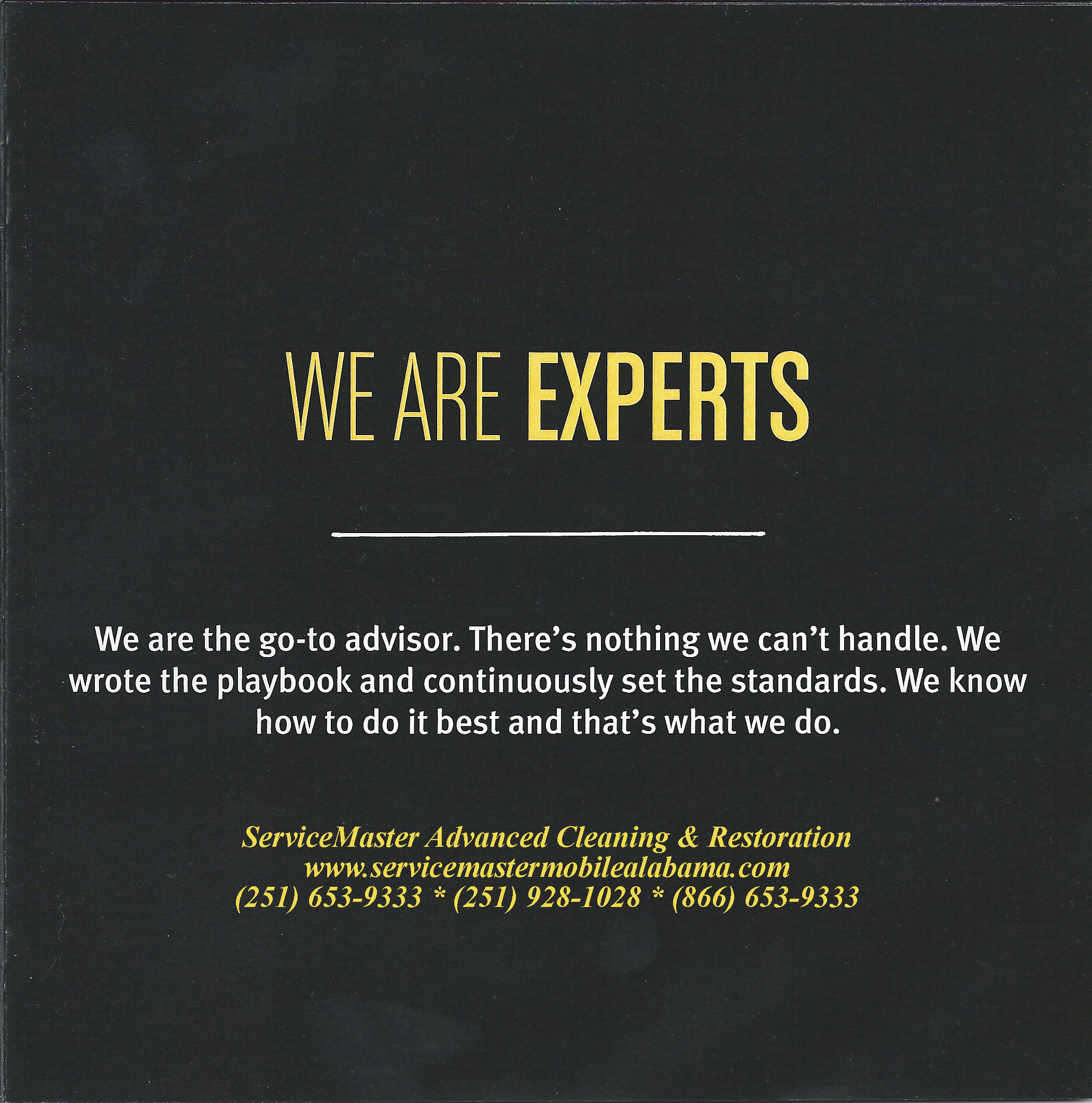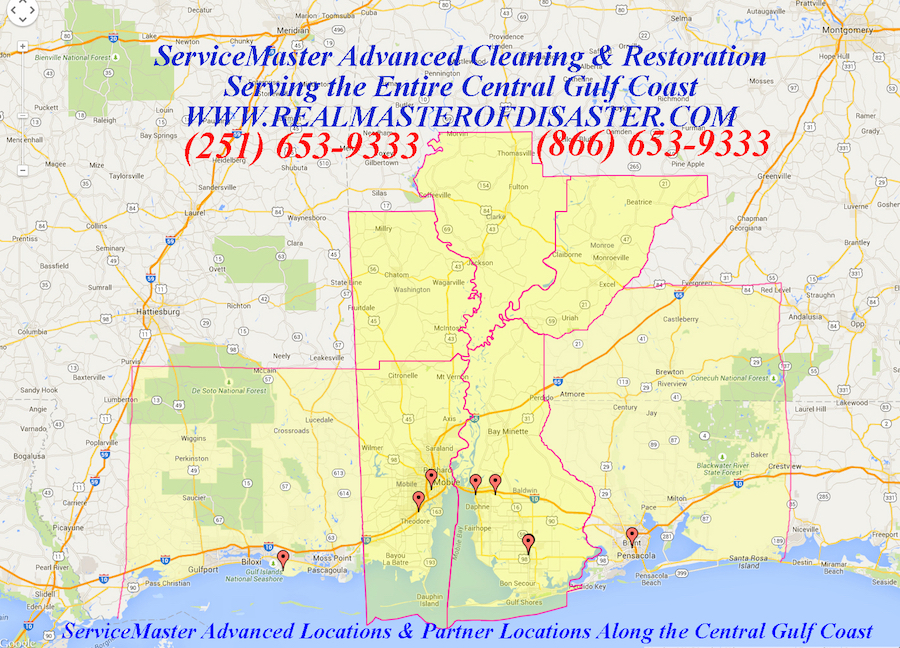 Remember that YOU AND YOU ALONE, decide who works in your home or business. YOU decide who handles your most precious of possessions! Tell your insurance provider that you want SERVICEMASTER ADVANCED or call us directly. Make sure that there is no confusion. There are other mitigation companies, and even others with similar sounding names. We are ServiceMaster Advanced, The Master of Disaster. "WE WOULD BE HONORED TO SERVE YOU." (251) 653-9333, (251) 928-1028 & (866) 653-9333. www.realmasterofdisaster.com.
ServiceMaster Advanced Cleaning & Restoration adheres to the ServiceMaster credo developed by the ServiceMaster founder, Marion Wade many years ago:
Honor God in All We Do
Excel with Customers
Help People Develop
Grow Profitably