Fire & Water Damage Mississippi Gulf Coast, Alabama & Your Right To Choose
We were asked by a local adjuster to help a customer with the restoration and the rebuild of their home. The home had experienced a significant fire. When we arrived, another out-of-town restoration company was there trying to convince and pressure the homeowner into hiring them. He was making the customer very uncomfortable and being very pushy. The adjuster told him that she had already called someone. He ignored her, and said directly to the customer: "You can choose anyone you want. They cannot tell you who to use."
I almost felt sorry for him. For a minute. Until he got really nasty and yelled at the homeowner. I guess he showed his true colors at the outset. Thankfully for the customer.
While my competitor is right about choice, pressuring a customer is no way to go. The reason that this particular adjuster asked us to help, is because we are on that particular insurance company's program. We have been vetted, we have performed many times for that insurance company, and we are local. It just so happens that we have helped this insurance company many times, and we have received excellent customer service scores from their customers. The adjuster knows this. She also knows the capabilities that we have locally in Mobile and Baldwin Counties. She has been to our offices and has seen our people perform, and she knows that we have adequate staffing locally; as opposed to having a shell office and a virtual internet presence here.
We have written a number of articles on a customer's right to choose. In this case the customer did choose, with a strong recommendation from a local adjuster. The insurance companies, as referred to above, have programs whereby they have vetted the providers. ServiceMaster Advanced is on every single insurance program available here in the South Alabama and Mississippi area. We view that as a minimum standard. Our internal CQI, Continuous Quality Improvement program, far exceeds the program standards. It is how we do business.
I provided some links below on various subjects with regard to your right to choose. One very important point that is not mentioned in some of these articles is this. Just like you, insurance companies want to work with companies that they know. They prefer to hire people that they have worked with before, or companies that they at least know a little something about via reputation. One of the main reasons for this, is that a severe claim can get out of hand really fast if one chooses an unethical contractor. They can lead a customer to believing certain things are covered, and before the customer realizes it, services have been performed that were outside of the claim coverage. The dollar amount can add up quickly. Even an inexperienced contractor or mitigation company can unknowingly overcharge, and/or provide unnecessary services that are ultimately the financial responsibility of the customer. A MITIGATION (or RESTORATION - words used interchangeably), provider knows how to work with your insurance provider and knows what not to do. A traditional homebuilder may not regularly work with insurance companies. I will write a detailed article on this in the future.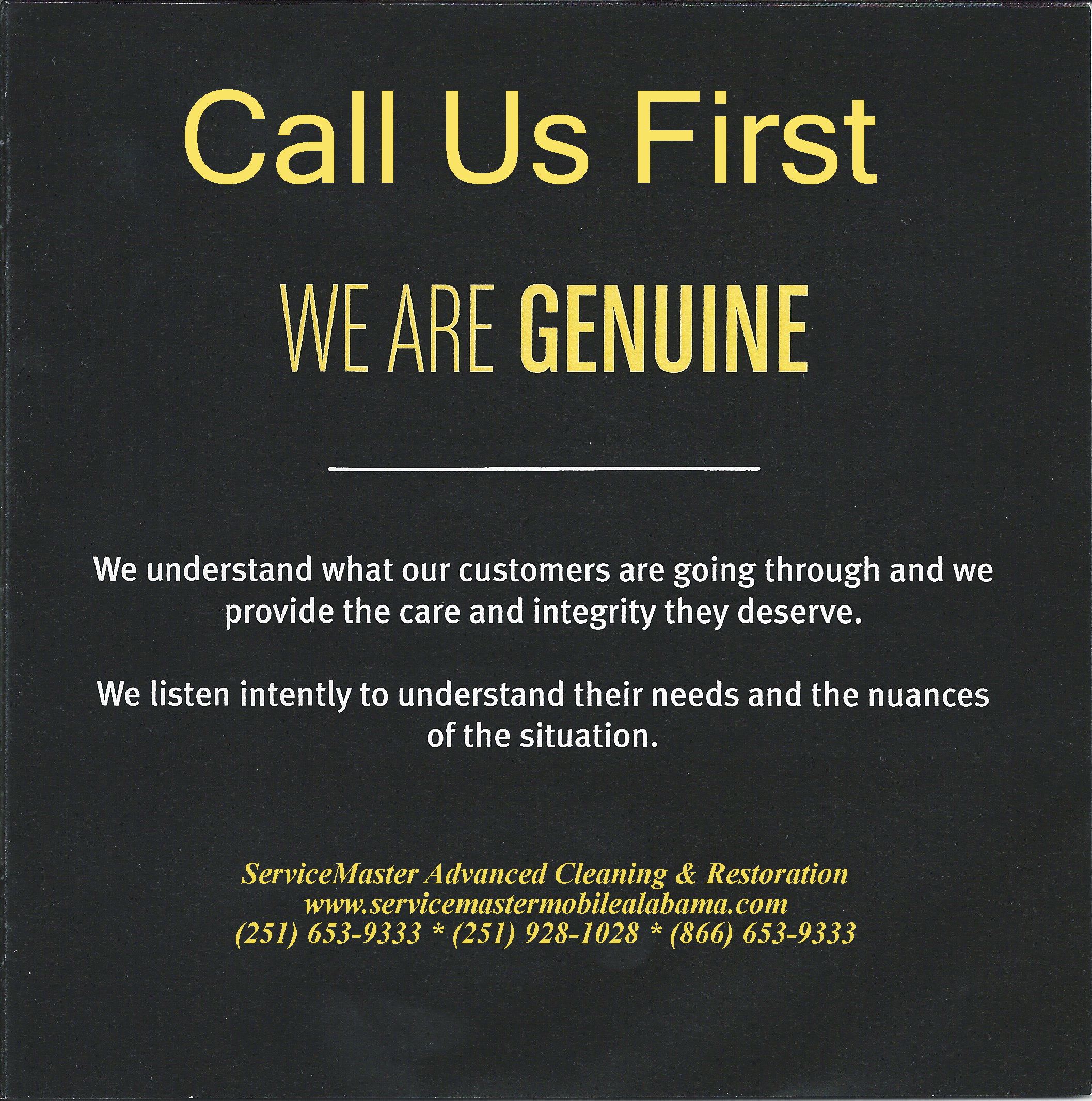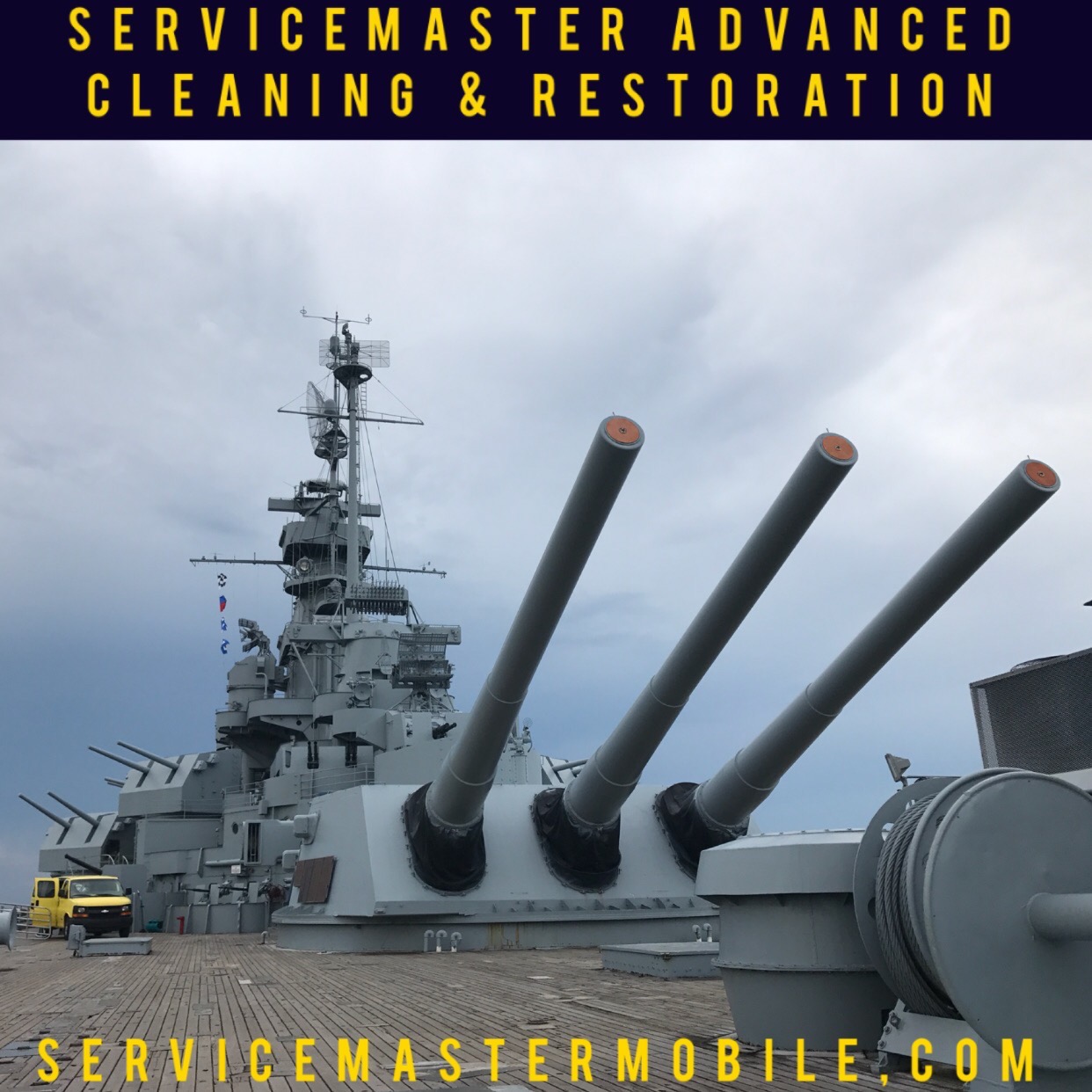 There are real differences between providers: http://www.servicemastermobilealabama.com/Real-Differences-Between-Water-Damage-Restoration-Fire-Restoration-Mold-Remediation-Companies-Mobile.html.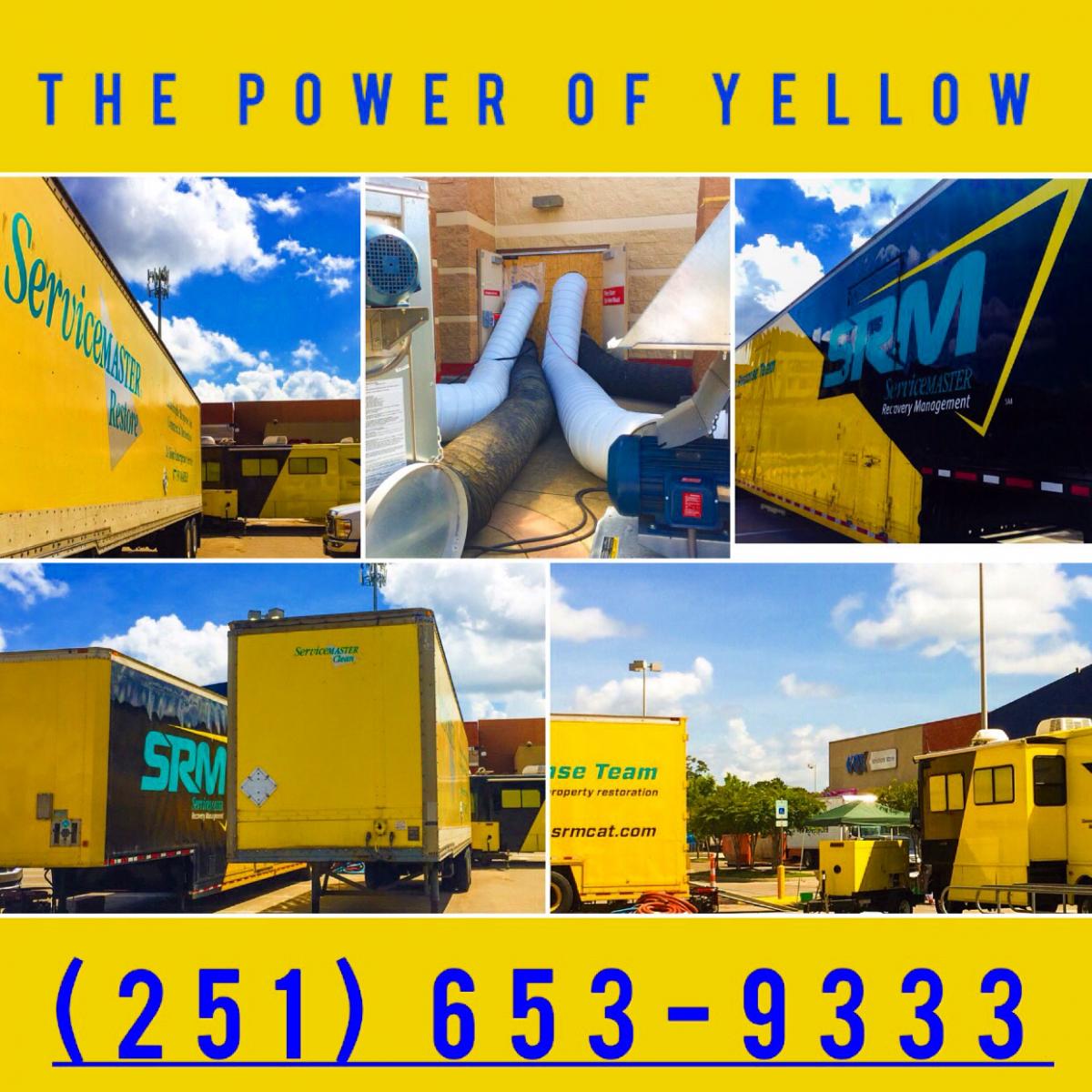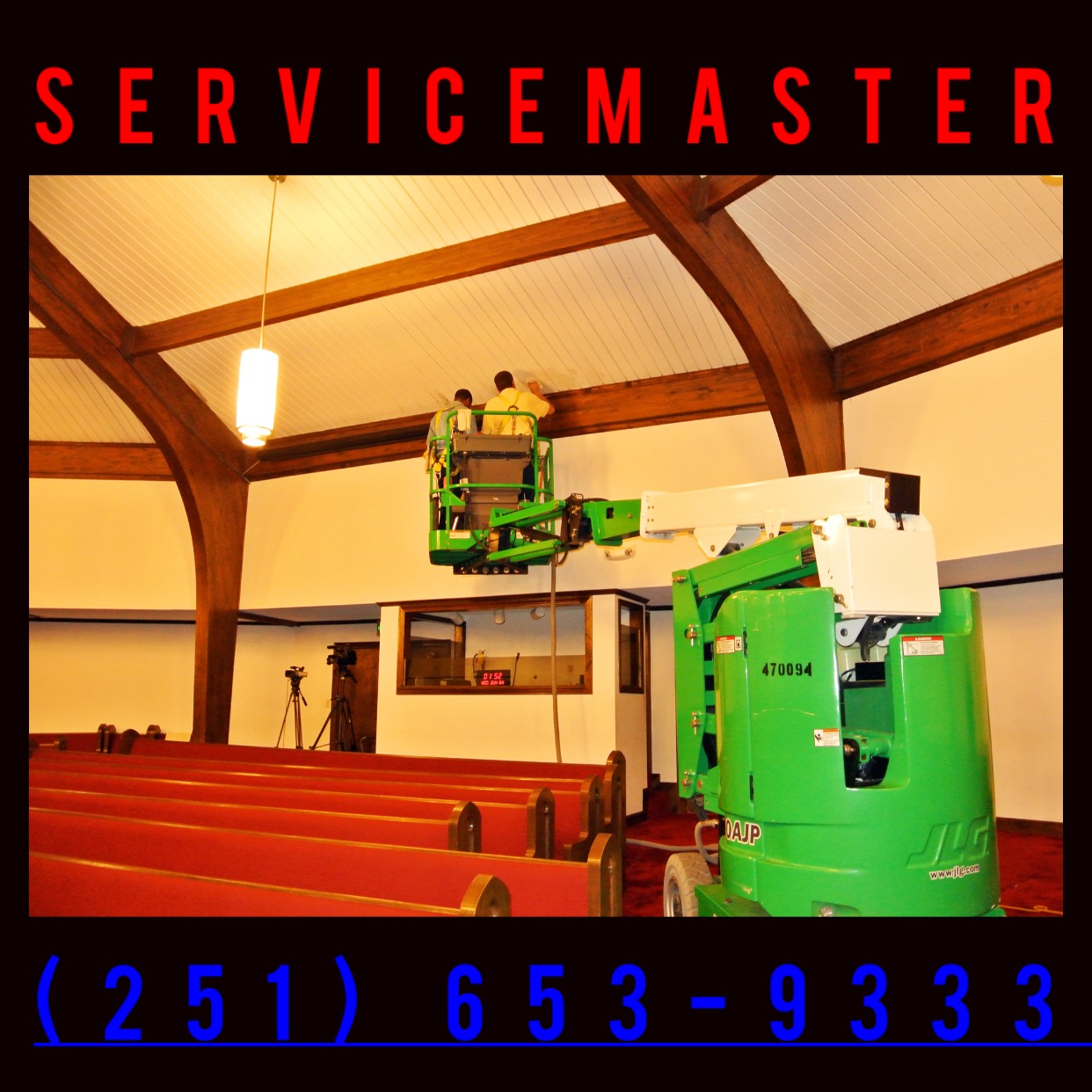 We have also provided lists of some questions you might want to ask to see if you are working with a legitimate LOCAL provider. Here is that article: http://www.servicemastermobilealabama.com/Questions-To-Ask-A-Fire-Restoration-Company-Gulf-Coast-Alabama-and-Mississippi.html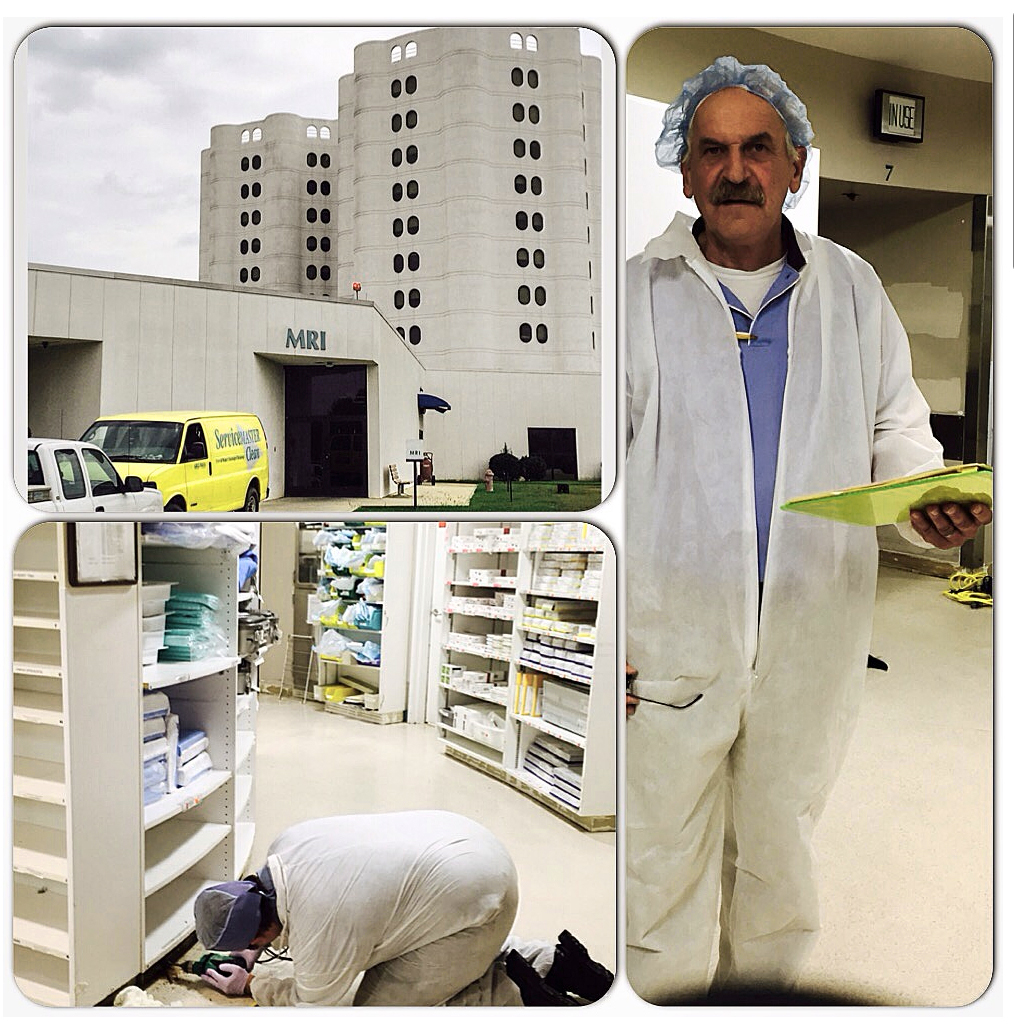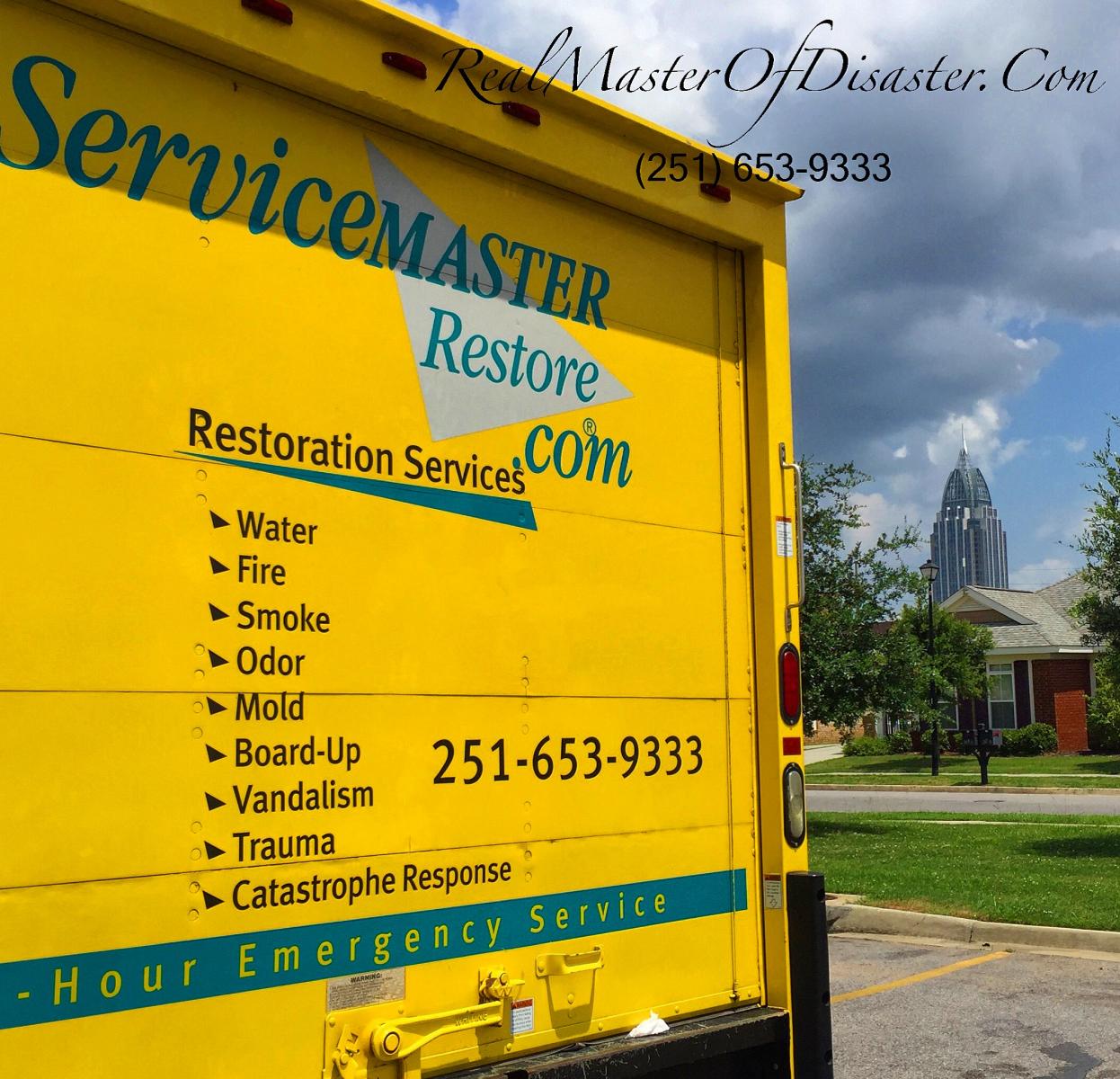 Also, we have given some information about 800 number providers: http://www.servicemastermobilealabama.com/Who-ARE-they-Water-Damage-Restoration-Mold-Remediation-Daphne-and-Baldwin-County-Alabama.html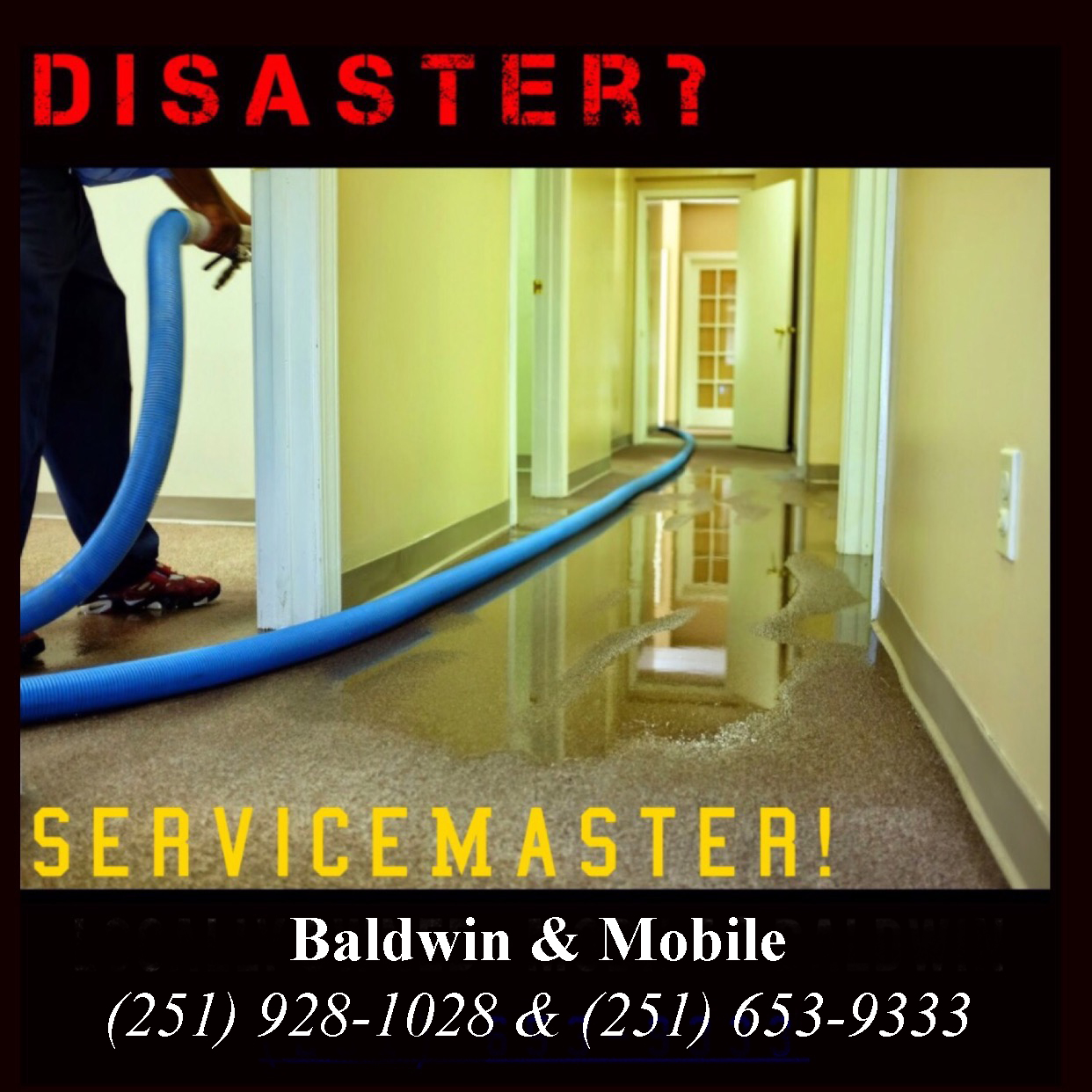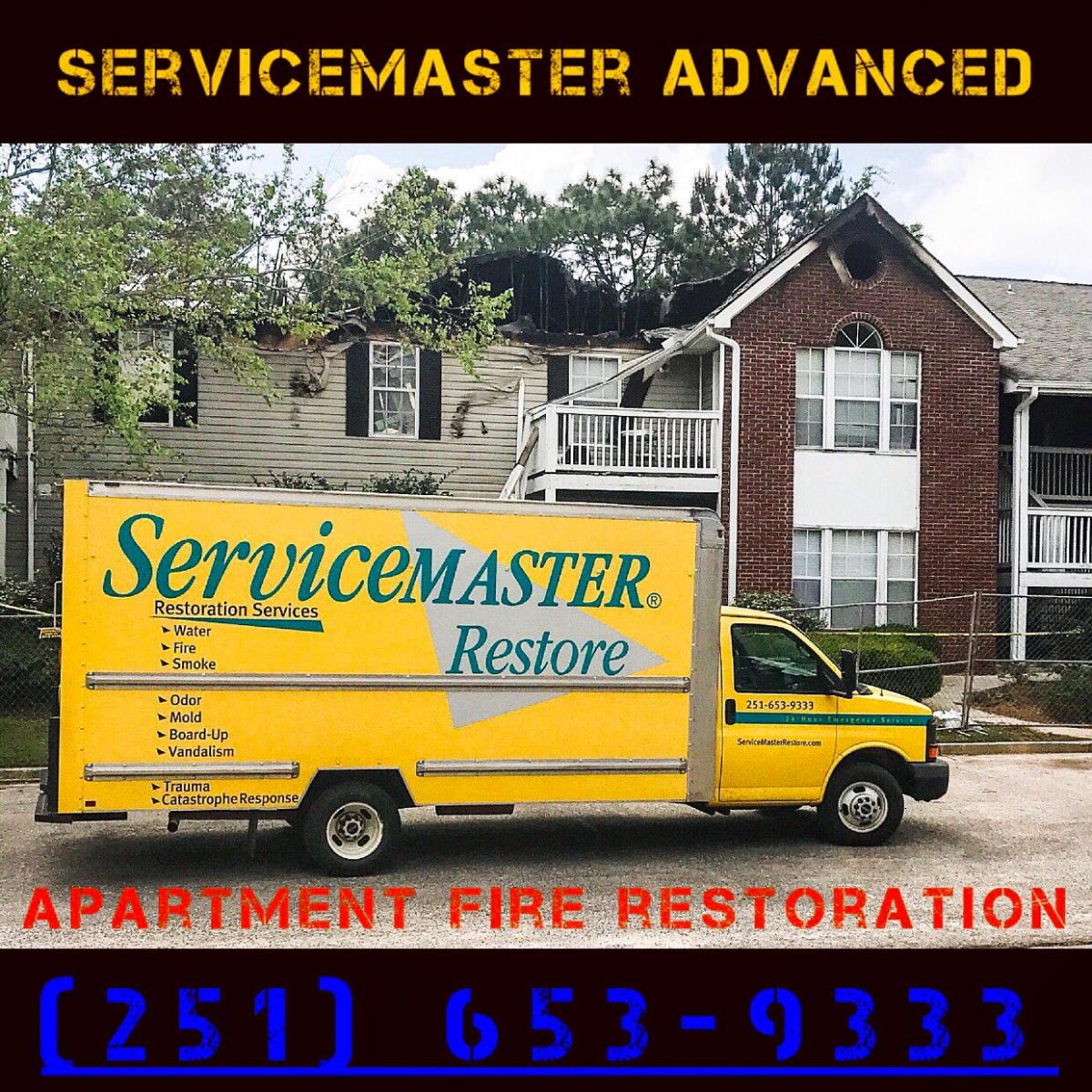 Rather than rehash old information, we want people to know that they do have a choice. We will never pressure a customer, we have been local in the area for over thirty years, and we have already been vetted by all of the carriers. We hope you will use extreme caution when dealing with out-of-town providers and new local providers. Ask your adjuster, even if they recommended someone else: "Can I call ServiceMaster Advanced?" we bet that 95% of them will say "Sure."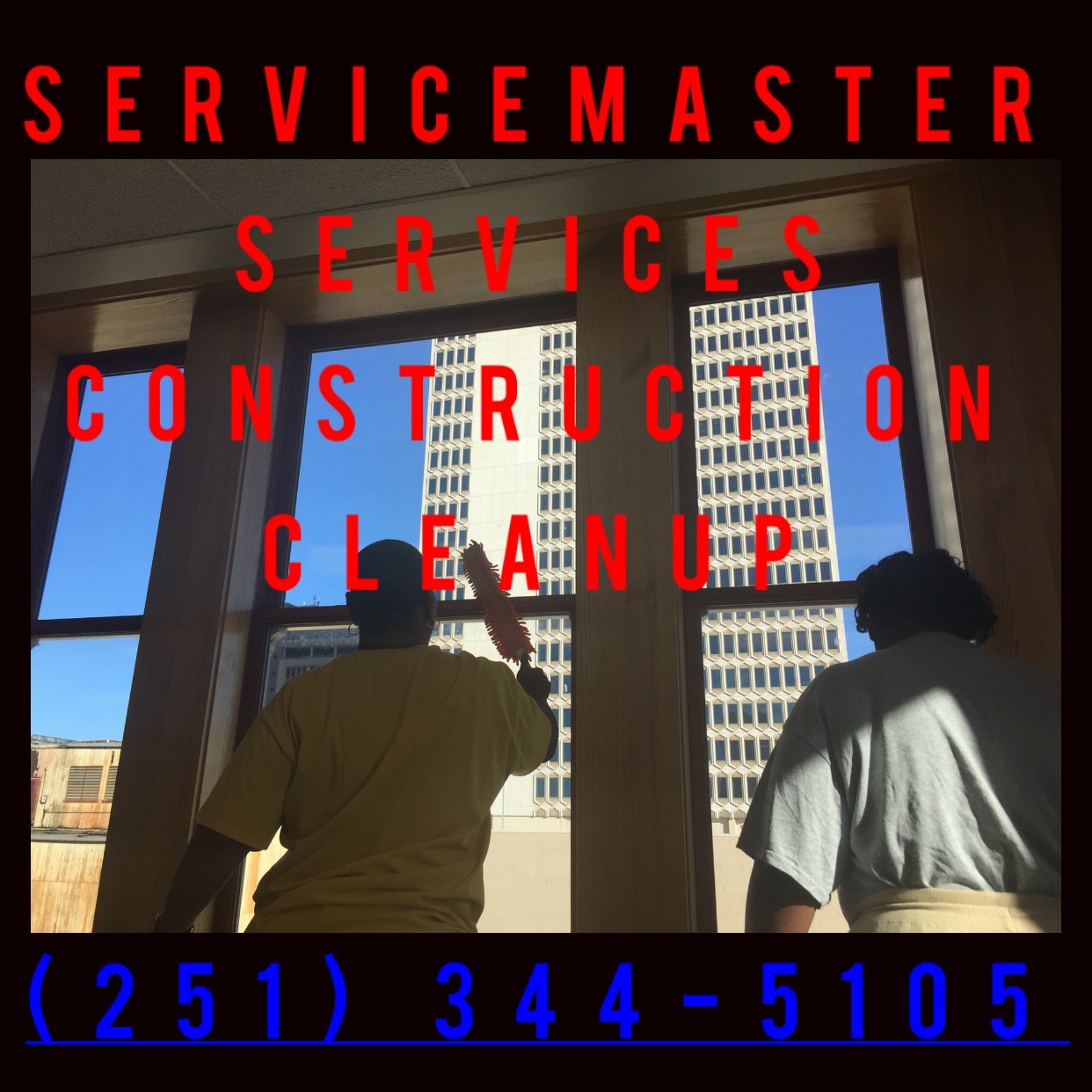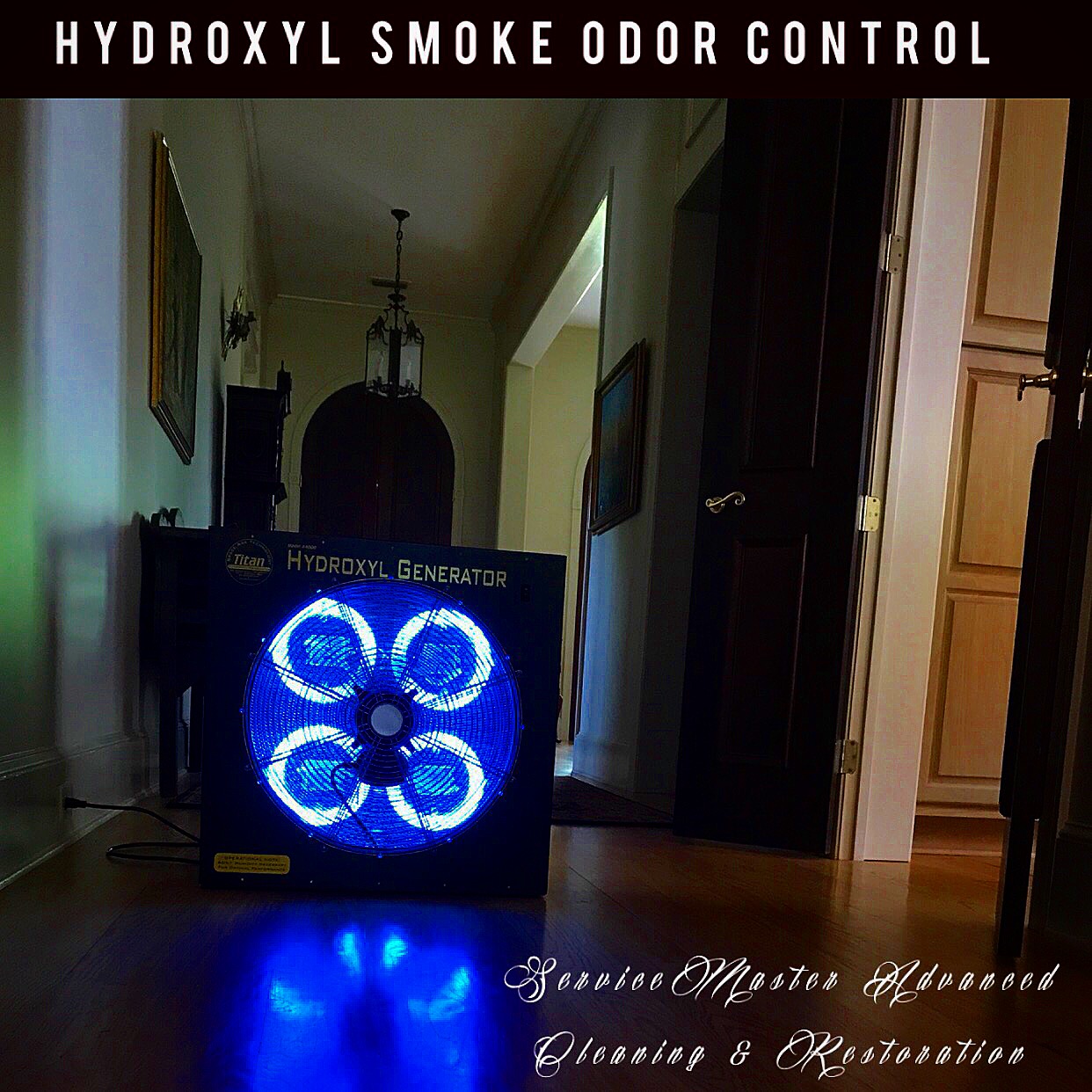 Finally, we hope you will read this article on our reviews. We value the customer relationship and our reputation seriously: http://www.servicemastermobilealabama.com/First-In-Positive-Reviews-Fire-Restoration-in-Mobile-AL-251-653-9333.html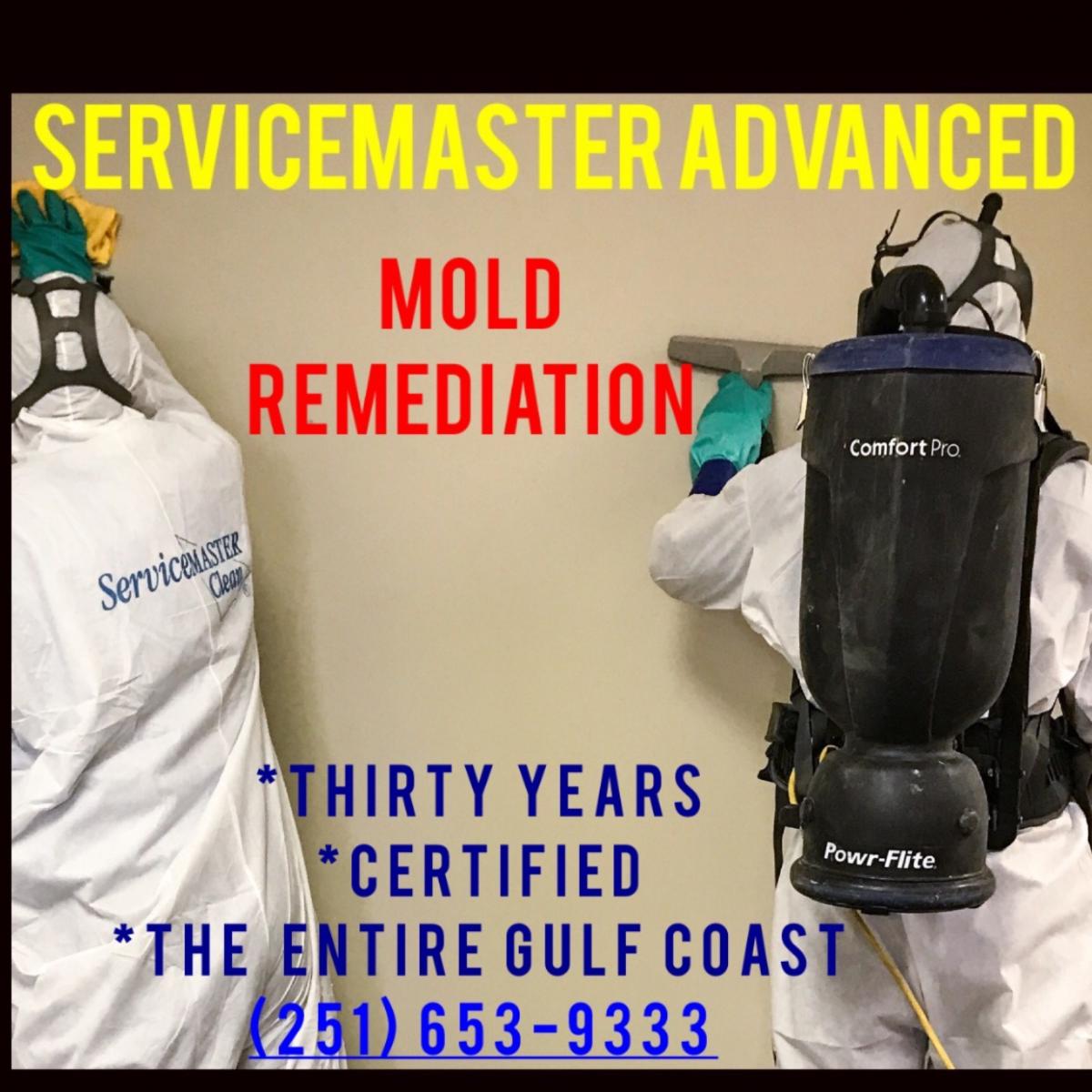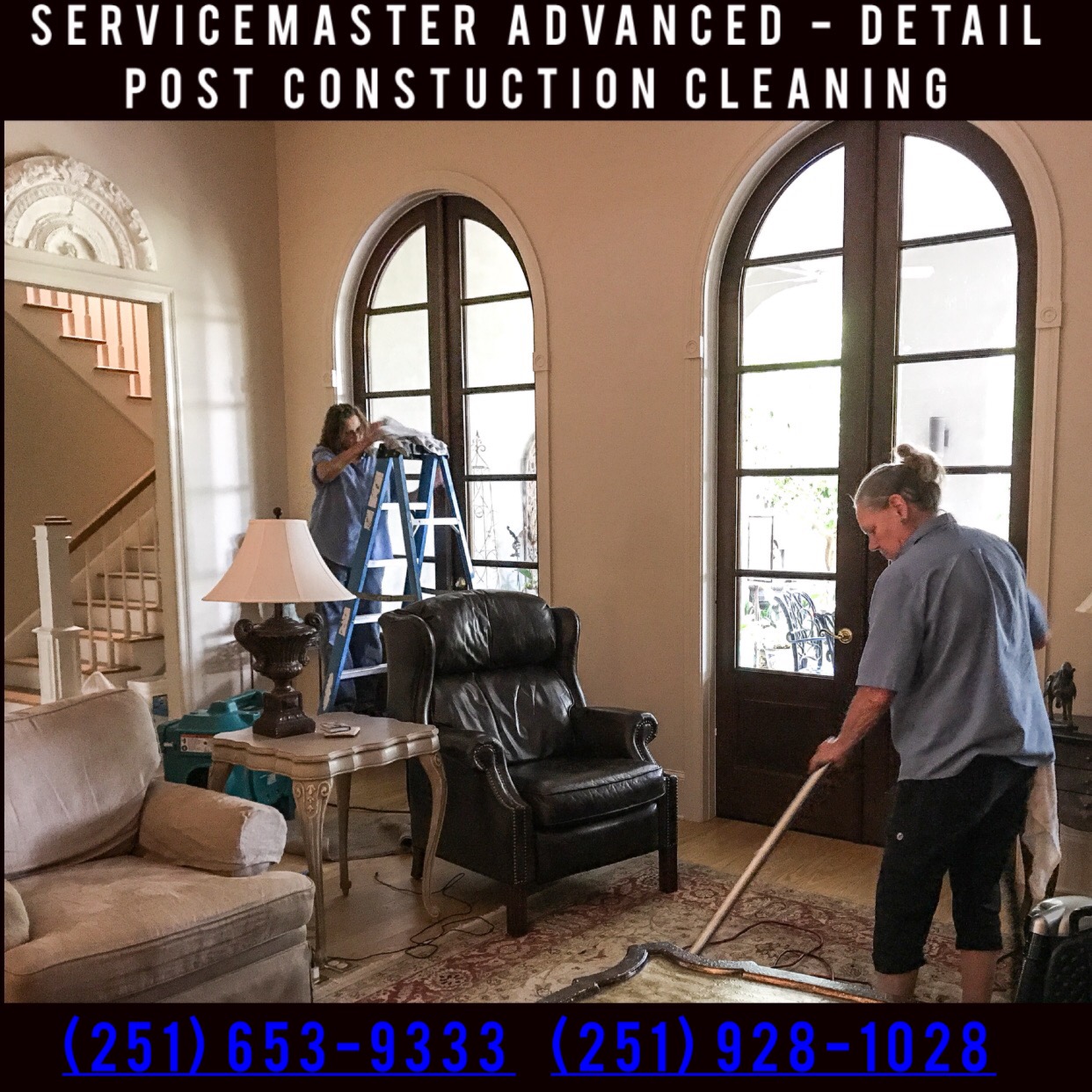 Remember that YOU AND YOU ALONE, decide who works in your home or business. YOU decide who you feel comfortable with. This is not the decision of your insurance provider. And while sometimes the insurance companies have qualified providers; other times they do not. Tell your insurance provider WHEN YOU FILE YOUR CLAIM that you want SERVICEMASTER ADVANCED, Enterprise number 7027, or call us directly. Make sure that there is no confusion. There are other mitigation companies, and even others with similar sounding names. We are ServiceMaster Advanced, The Master of Disaster. "WE WOULD BE HONORED TO SERVE YOU." (251) 653-9333, (251) 928-1028 or (251) 943-2230.