The rush leading up to and during the holiday season makes time fly. With so much to do – from cleaning and cooking to holiday shopping and entertaining – it's easy to forget about winter weather safety and home maintenance or put it off until "after the holidays." Wait too long, however, and it might be too late.
If "after the holidays" has become your mantra, take a few minutes to reconsider. Winter home maintenance can save you money and even protect your health and safety in the long run. Check out these easy winter weather safety tips from ServiceMaster Restore® to discover how simple staying safe this season can be.
General Cold Weather Safety & Maintenance
Make sure your winter tools and supplies (ice melt, scrapers, shovels, etc.) are stocked and easy to get to before the temperatures dip. Keep all shovels and snow removal items out of walkways to reduce tripping hazards. Keep walkways clear of ice and snow to ensure everyone stays safe on their way into and out of your home.
Other easy winter home maintenance tasks include reversing the direction of ceiling fans to spin in a clockwise direction, which will help reduce your energy costs. Properly store rakes, hoses and other gardening tools to keep them from getting buried in snow where a romping child (or enthusiastic guest) could stumble and suffer an injury.
Read on for more cold weather safety tips to keep you, your family and both the inside and outside of your home safe this season.
Outdoor Winter Weather Safety
Turn off all exterior faucets. To prevent undrained water in your pipes from freezing, disconnect all the garden, pool and hot tub hoses. Drain any remaining water in the faucets. Turn off water flow to all outdoor faucets from the main shut-off valve, especially if your attachments aren't frost-proof. Frozen faucets and burst pipes can lead to hefty damages and repair costs.
Close crawl space vents. If you keep the crawl space vents open during warmer months, close them before temperatures turn icy to keep cold air from entering your home and to improve energy efficiency.
Inspect the roof. Look for damaged or loose shingles that can lead to leaks. Leaks contribute to mold, and mold poses a health risk to everyone that lives in or visits your home. Also make sure that the gutters are free of debris and that all the downspouts direct water away from the home. Water that pools near your home's foundation can cause cracks and let moisture seep into your basement or crawl space, risking water damage and mold growth.
Prevent ice dams. A combination of air leaks and poor insulation contribute to the formation of ice dams on the roof. Not only is it dangerous to have a heavy collection of sharp icicles hanging from your roof, ice dams damage gutters and downspouts and trap meltwater on your roof, which can seep under your shingles and also cause water damage or mold growth.
Indoor Winter Home Maintenance
Test your smoke alarms. This step is a no-brainer. With nearly 47,000 holiday home fires that occur during winter each year, indoor winter weather safety always starts with double-checking that your fire alarms and smoke detectors have fully charged batteries and function correctly.
Call a chimney sweep. Have your chimney inspected by a professional before you light the first fire in your wood burning stove or fireplace this season. A chimney sweep will check the structural integrity of your chimney and remove any flammable creosote build-up. A regular chimney inspection and cleaning is as important as changing the batteries in your smoke alarms.
Inspect HVAC. Have your HVAC unit inspected before you turn on and start using your heat this year. A professional inspection includes an assessment of your ductwork, equipment and indoor air quality, including testing for deadly carbon monoxide leaks or air circulation issues.
Depending on the results of your HVAC inspection, you may need to to help improve the quality of the air circulating through your home.
Change the HVAC filters. In general, air filters should be replaced every 6-12 months – more often if your home has pets or other allergens. Regular replacement helps reduce the spread of dust and allergens through your ductwork, a necessary step for anyone in your home who suffers from allergies, asthma or another kind of respiratory condition.
Inspect and wrap exposed pipes. Check your various water lines and pipes for cracks and leakage before the weather turns cold. Deal with any leaks you find before they become a bigger problem, and wrap exposed pipes to prevent freezing, cracks and subsequent water damage.
Test the sump pump. Follow the manufacturer's instructions for sump pump testing and make sure yours is in good working condition.
Our winter weather safety tips should have you in good shape to withstand whatever the season has to throw at you. If the unthinkable does occur and you need help recovering from a burst pipe, holiday fire or some other kind of home disaster, trust the home restoration experts at ServiceMaster Restore®to help you every step of the way. Our teams are available 24/7/365 to help you through from crisis to resolution at any time, in any season.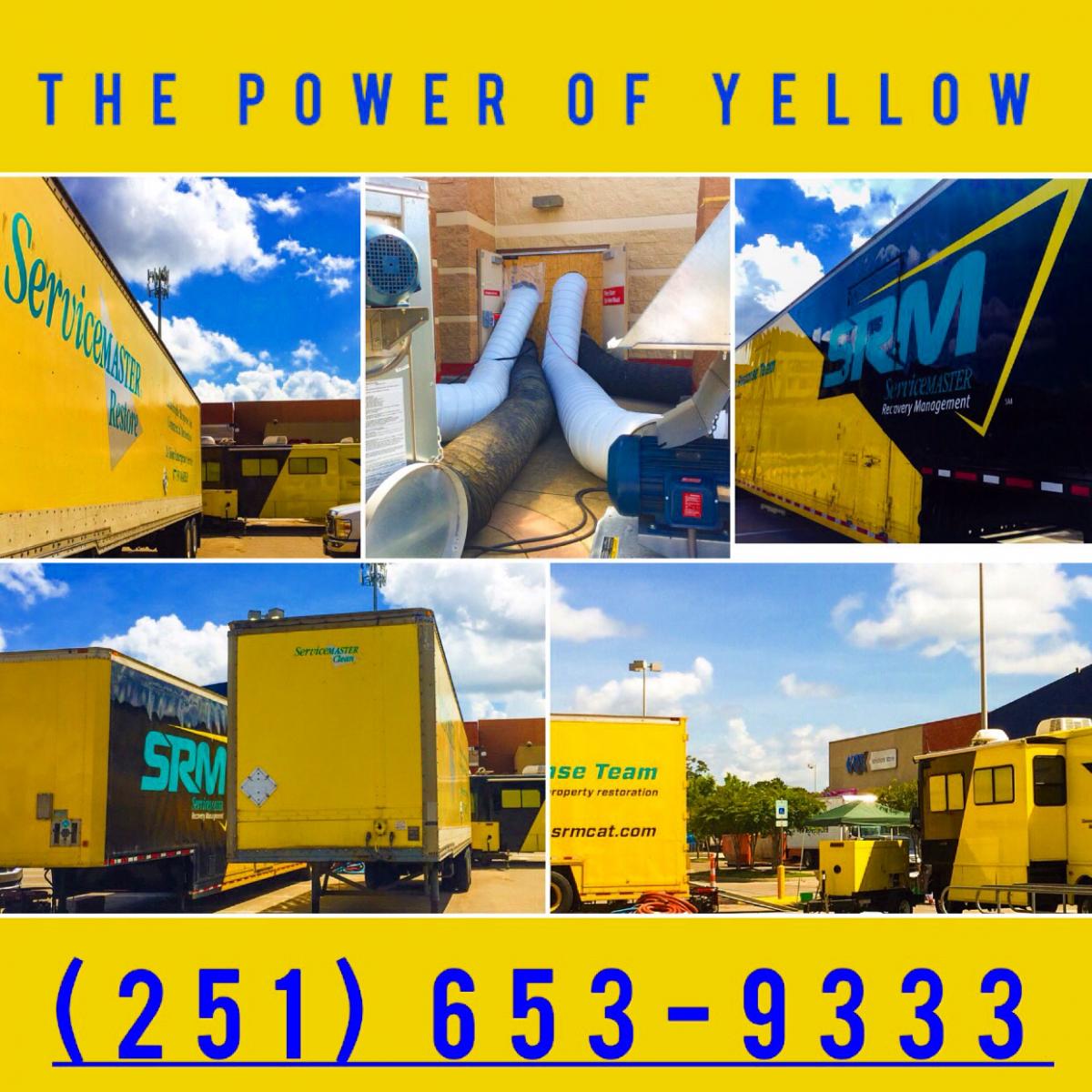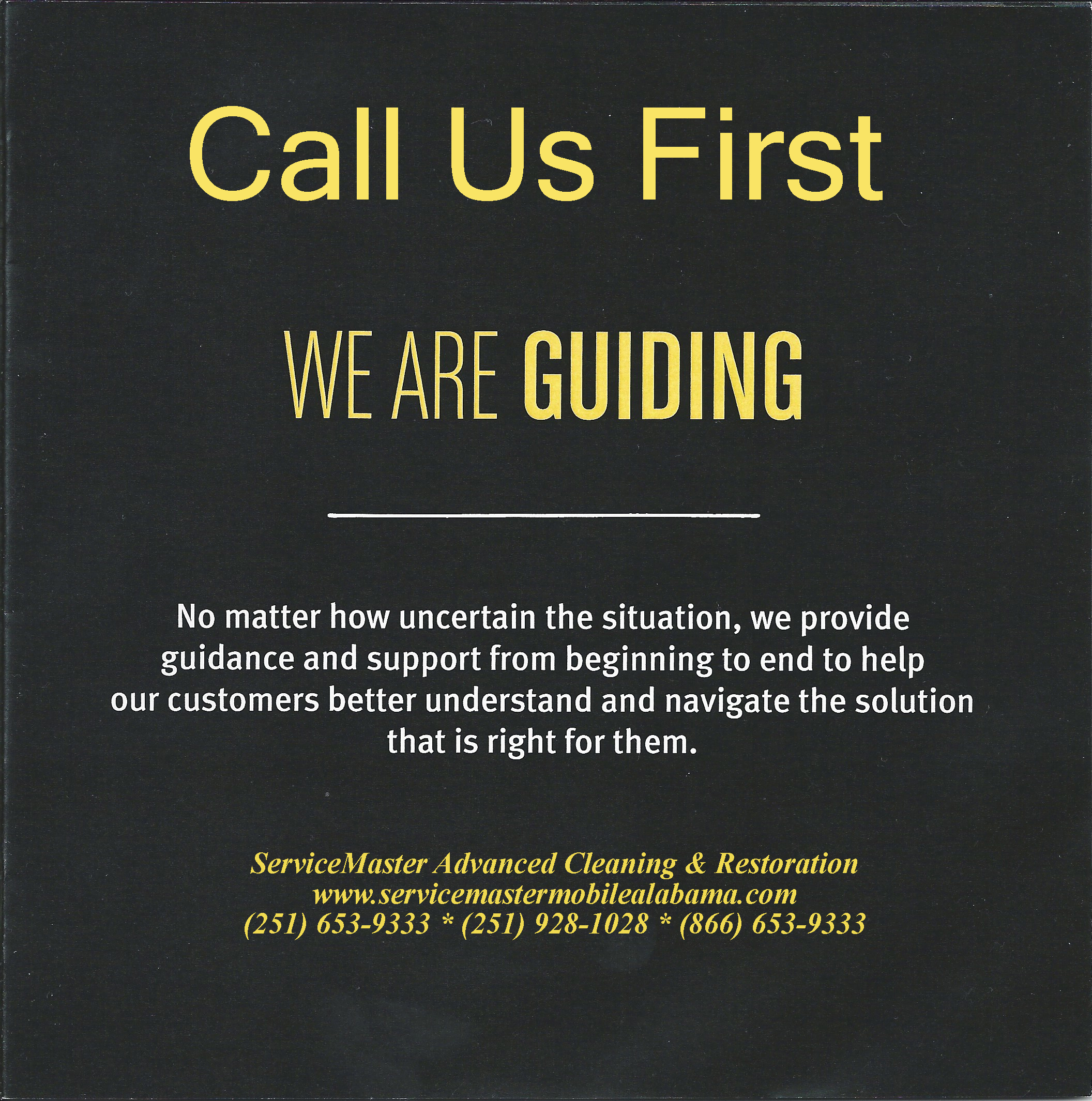 If you find yourself in need of mitigation services for your home or business, trust the true professionals, the company that the commercial industry turns to time and again, the Master of Disaster, ServiceMaster Advanced Cleaning & Restoration, enterprise number 7027, (251) 653-9333 or (251) 928-1028. http://www.servicemastermobilealabama.com.