Some national plumbing companies are forcing their franchisees into handling water damage restoration. Some carpet cleaning companies are also trying to dry flooded homes as well. This might work for a small spill; however we would like to show you some pictures of jobs that we handle at ServiceMaster Advanced Cleaning & Restoration, and let you judge for yourself.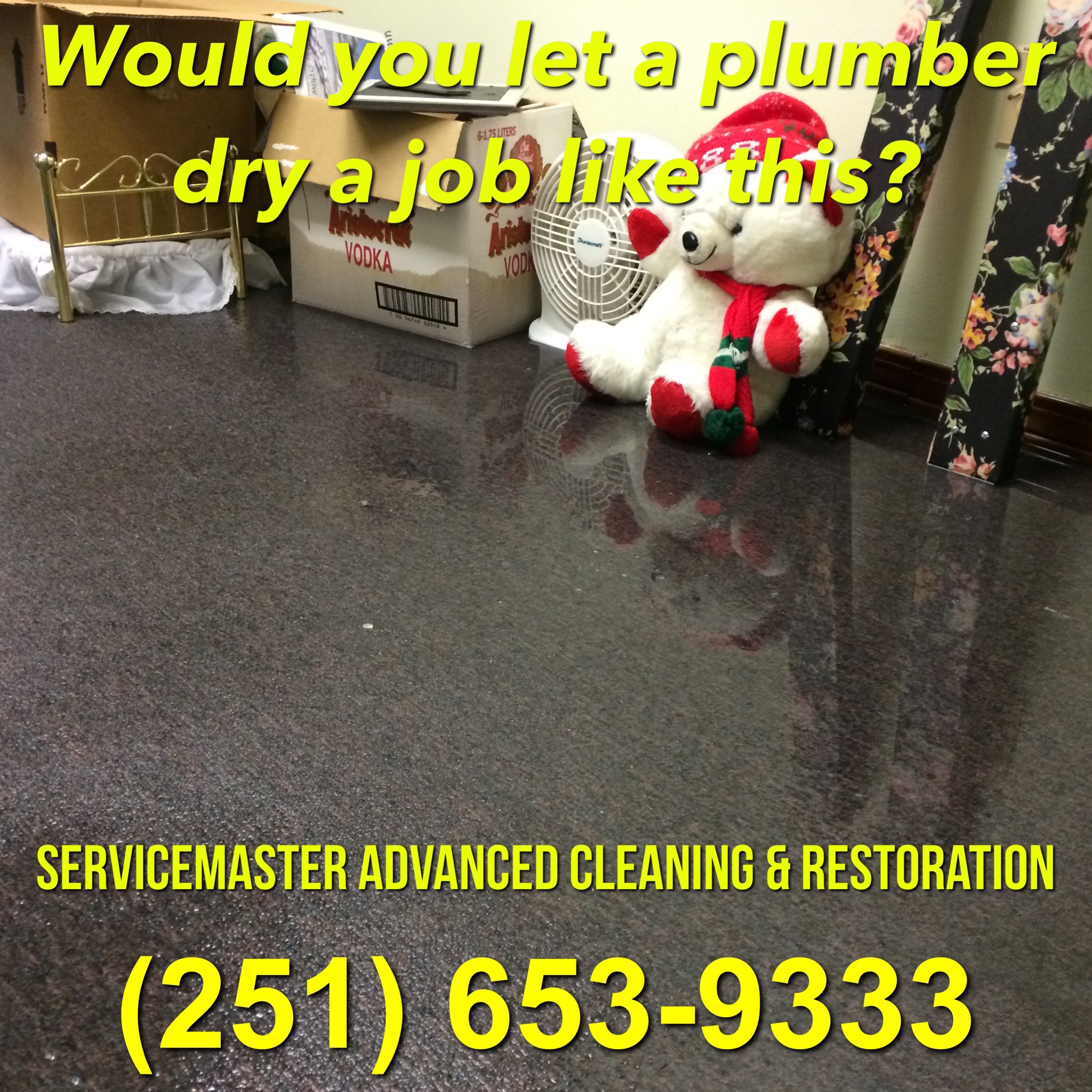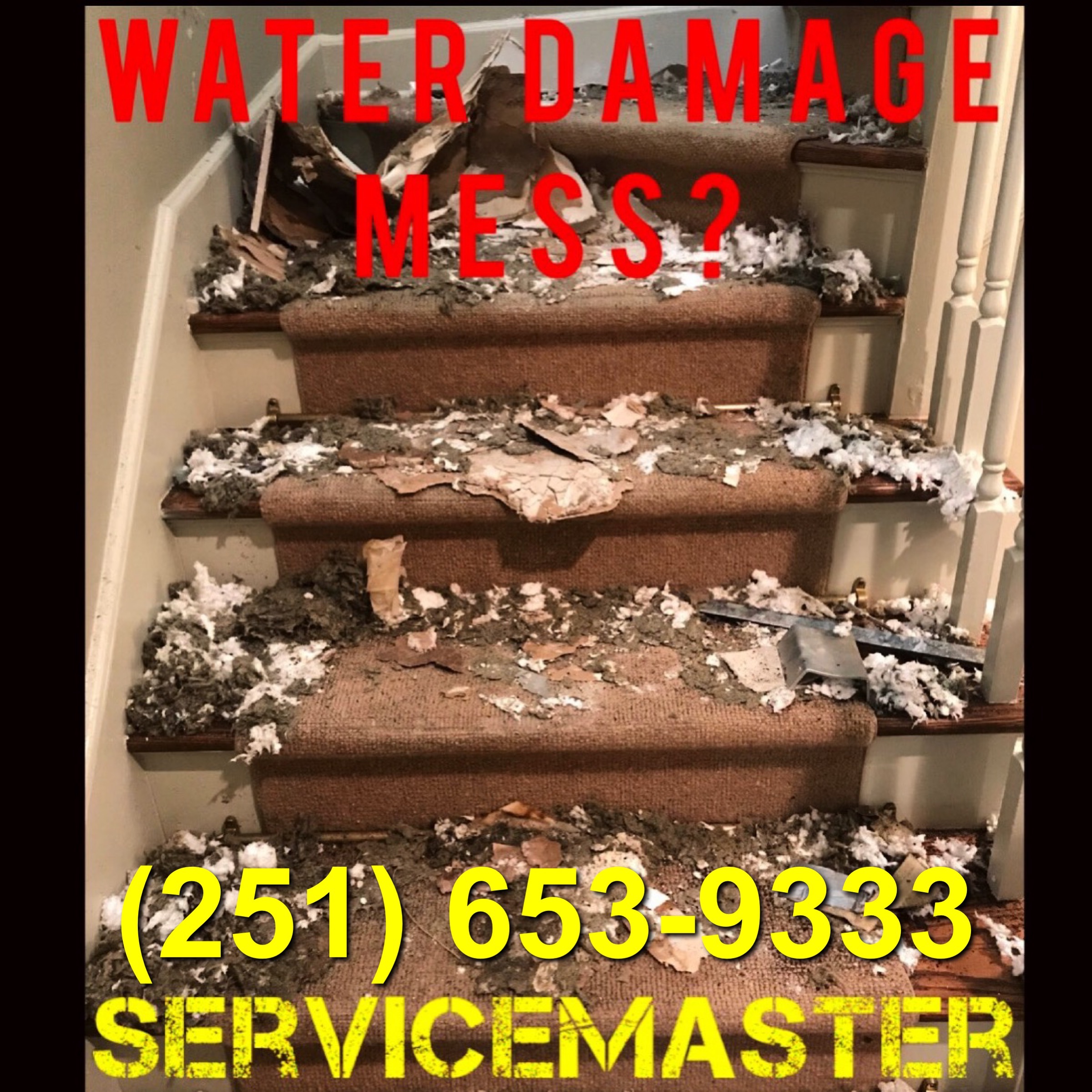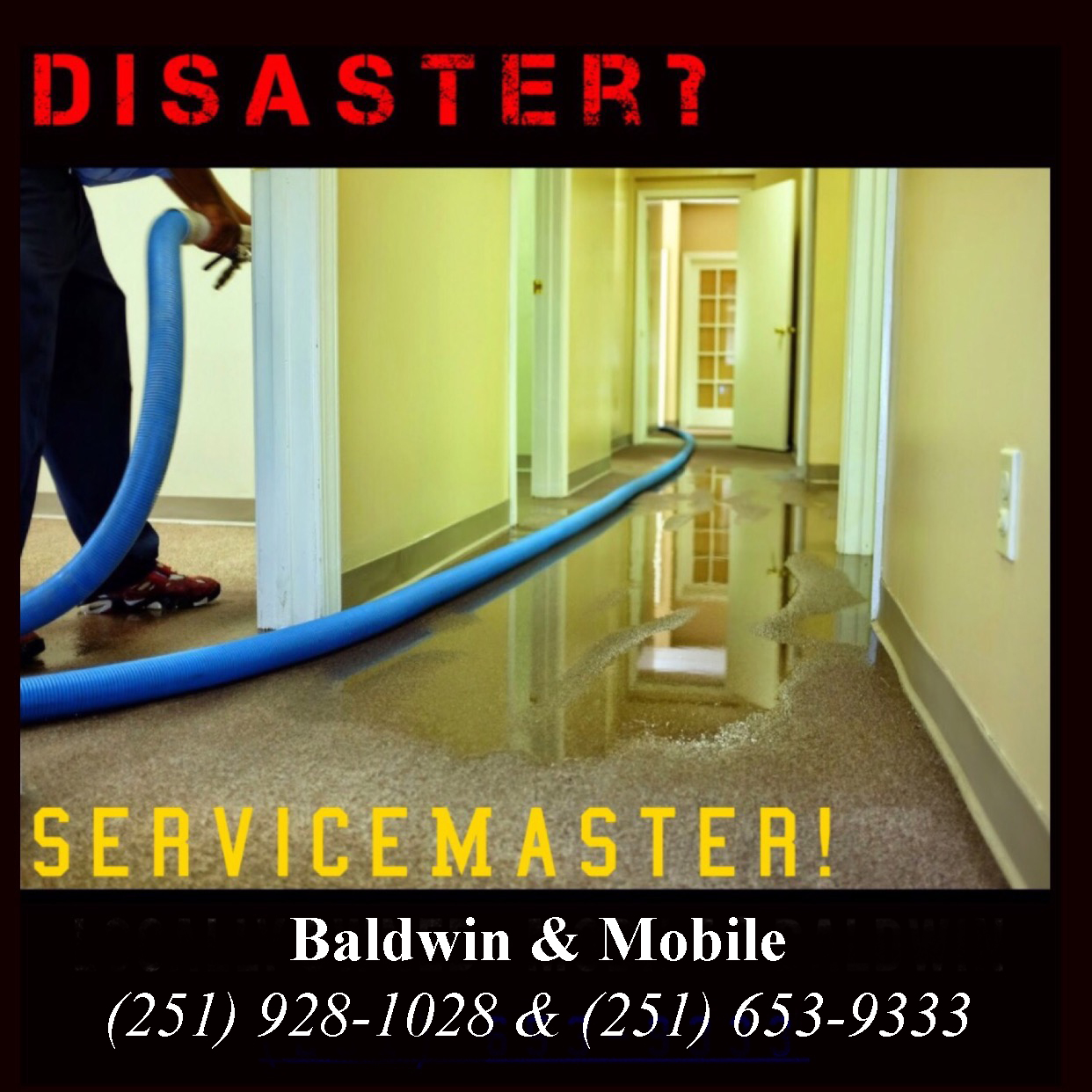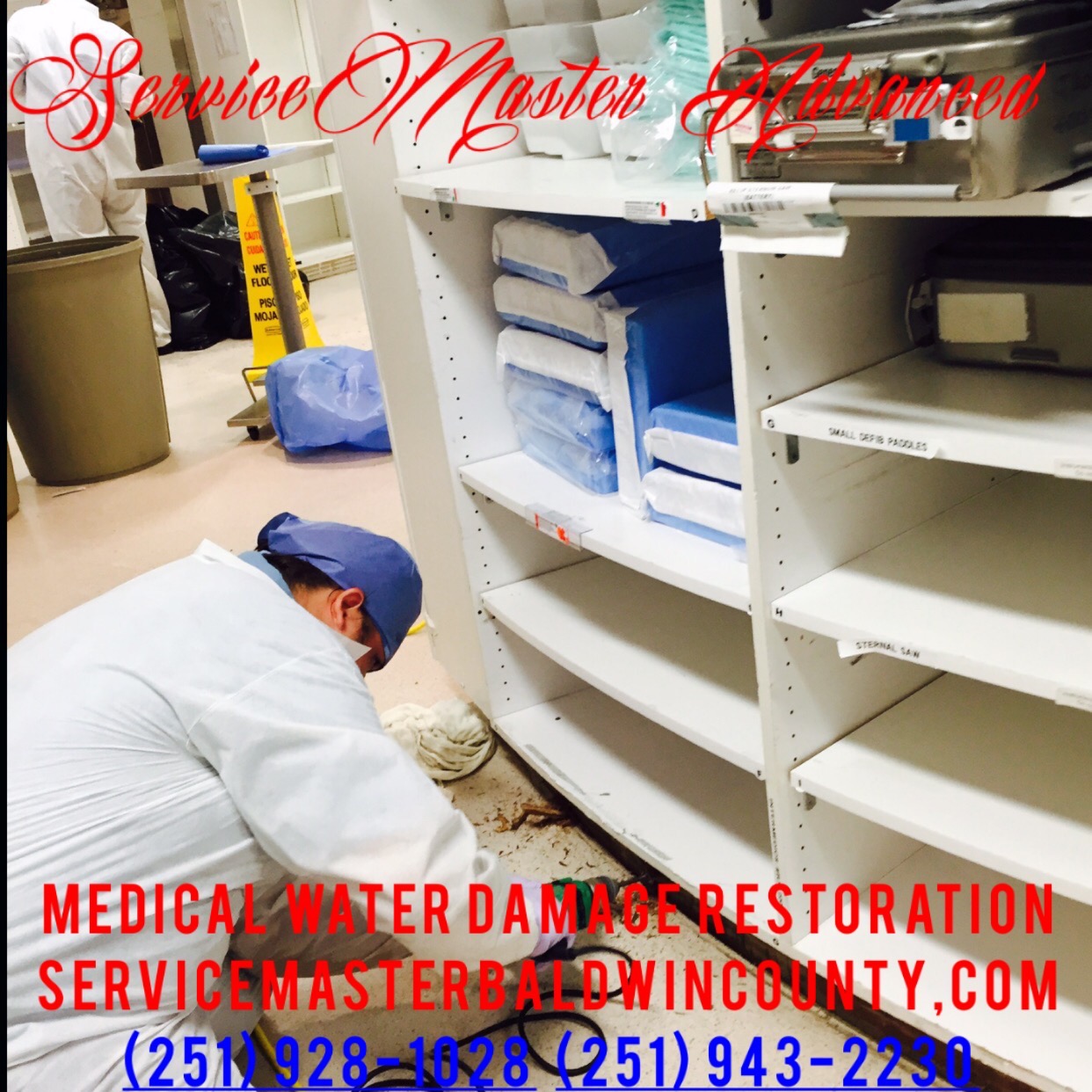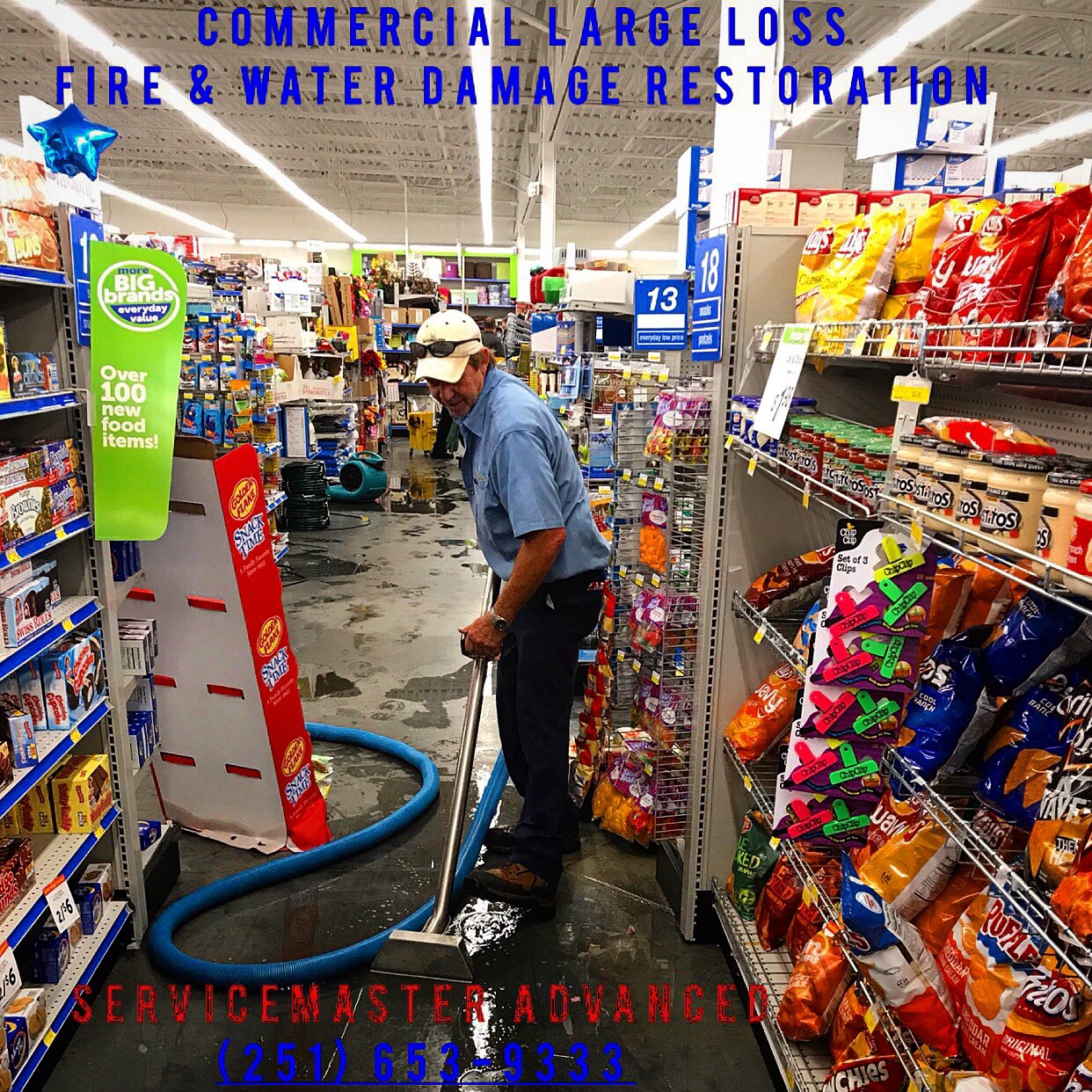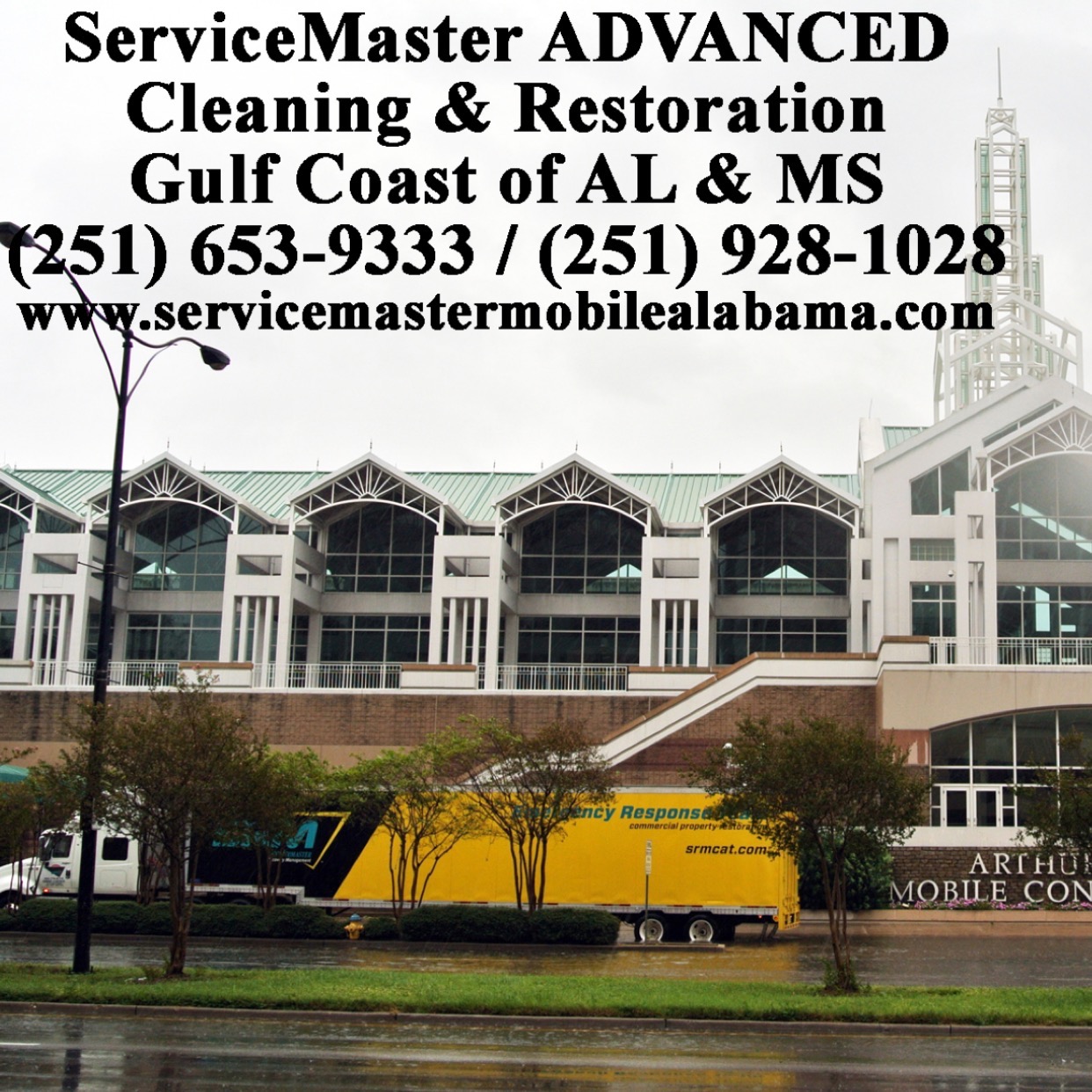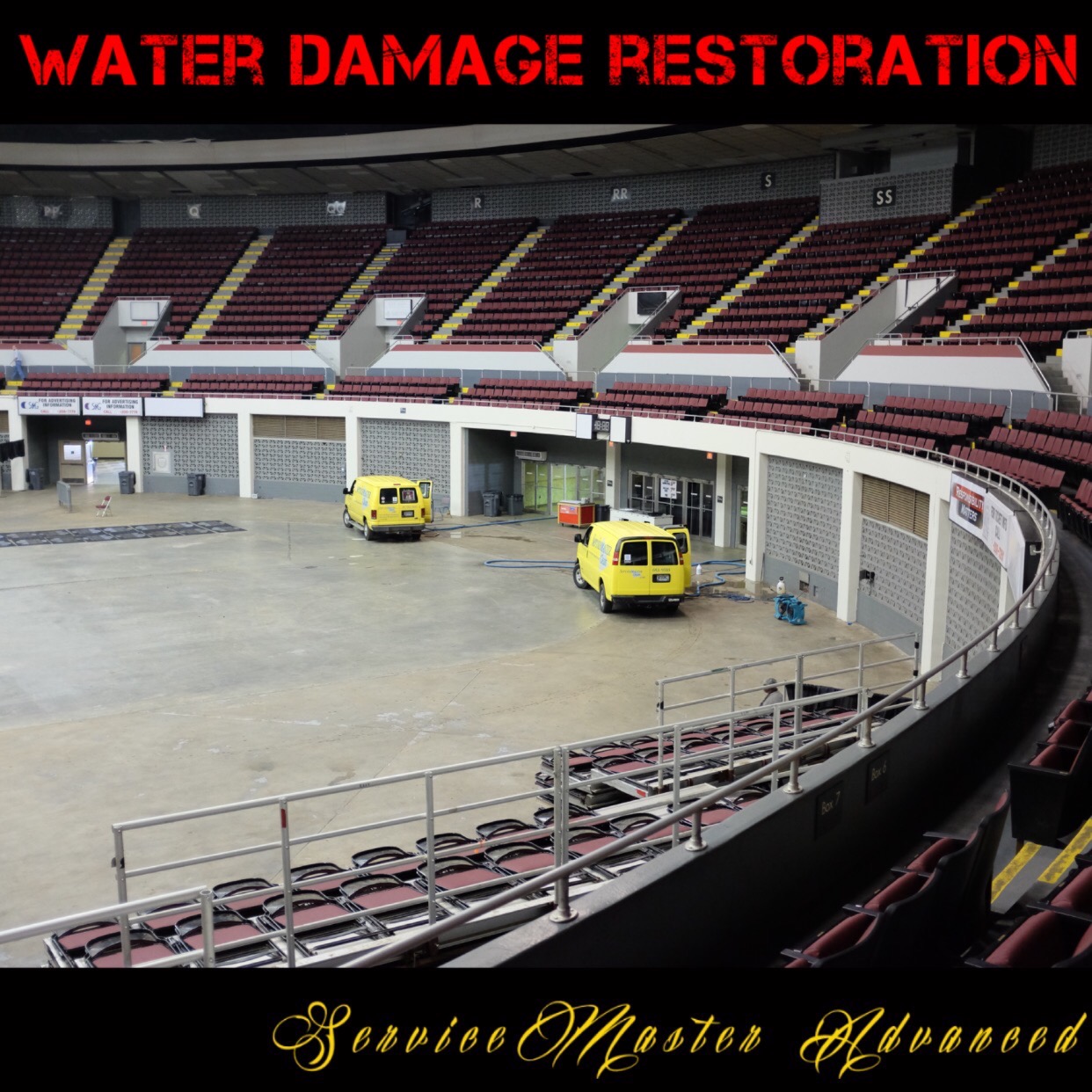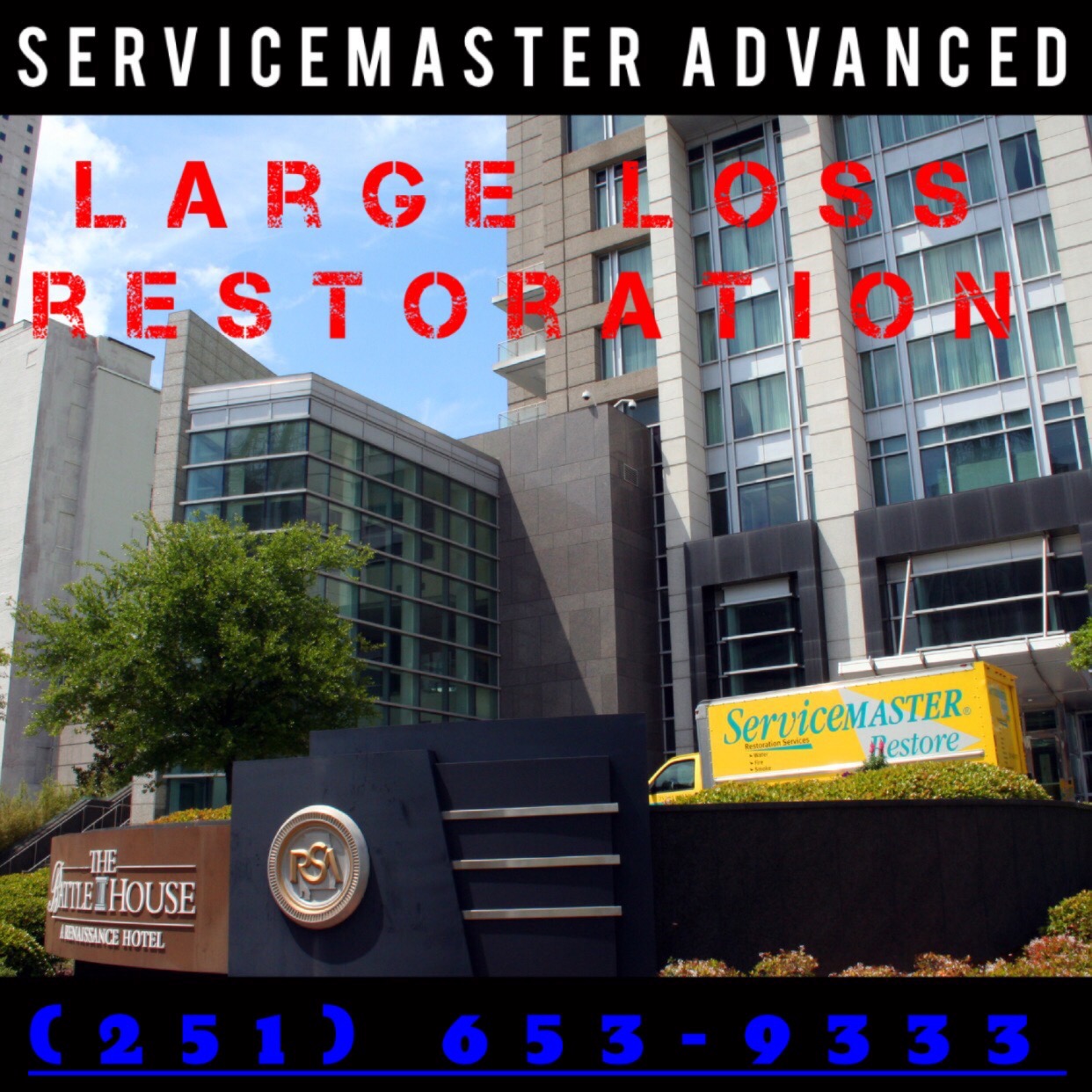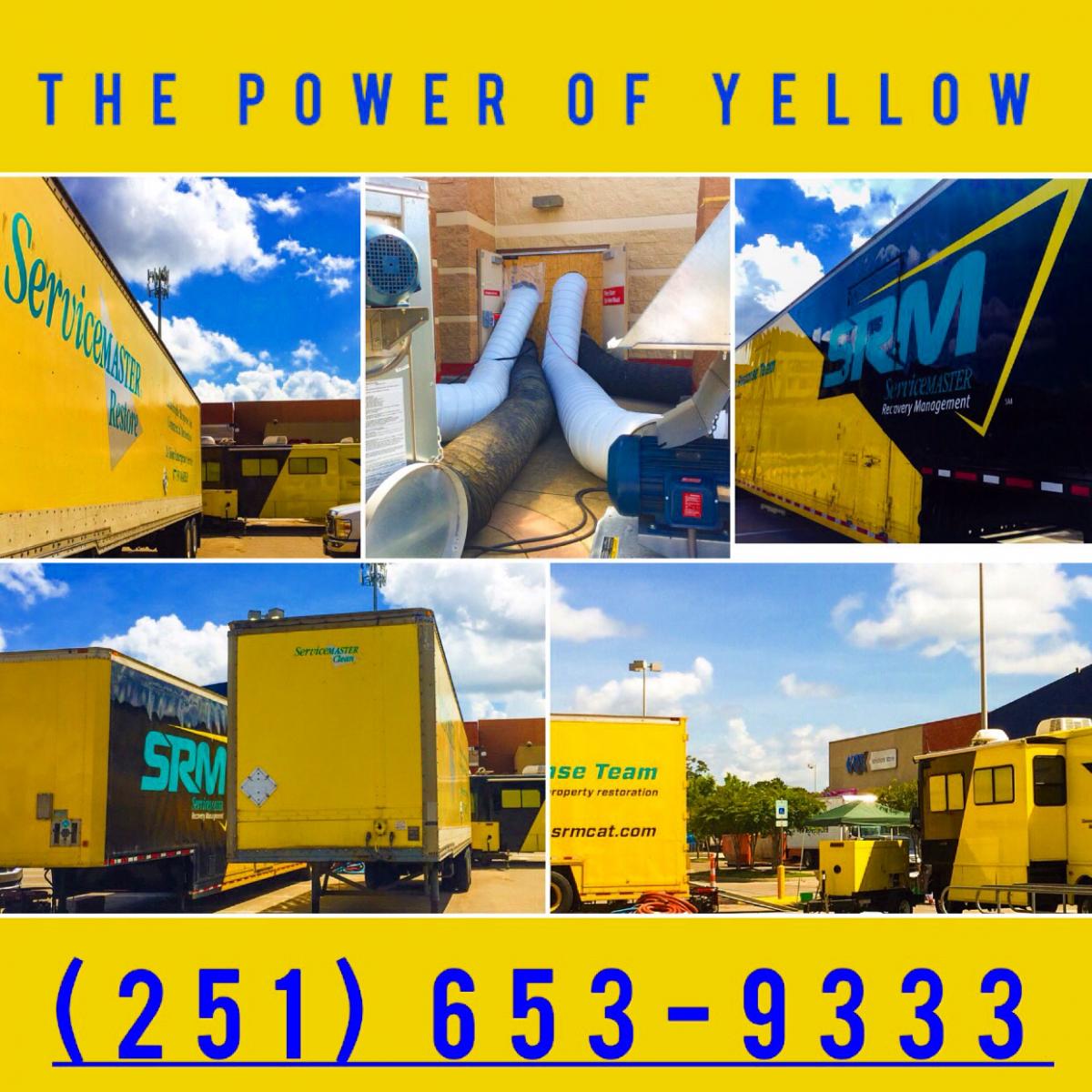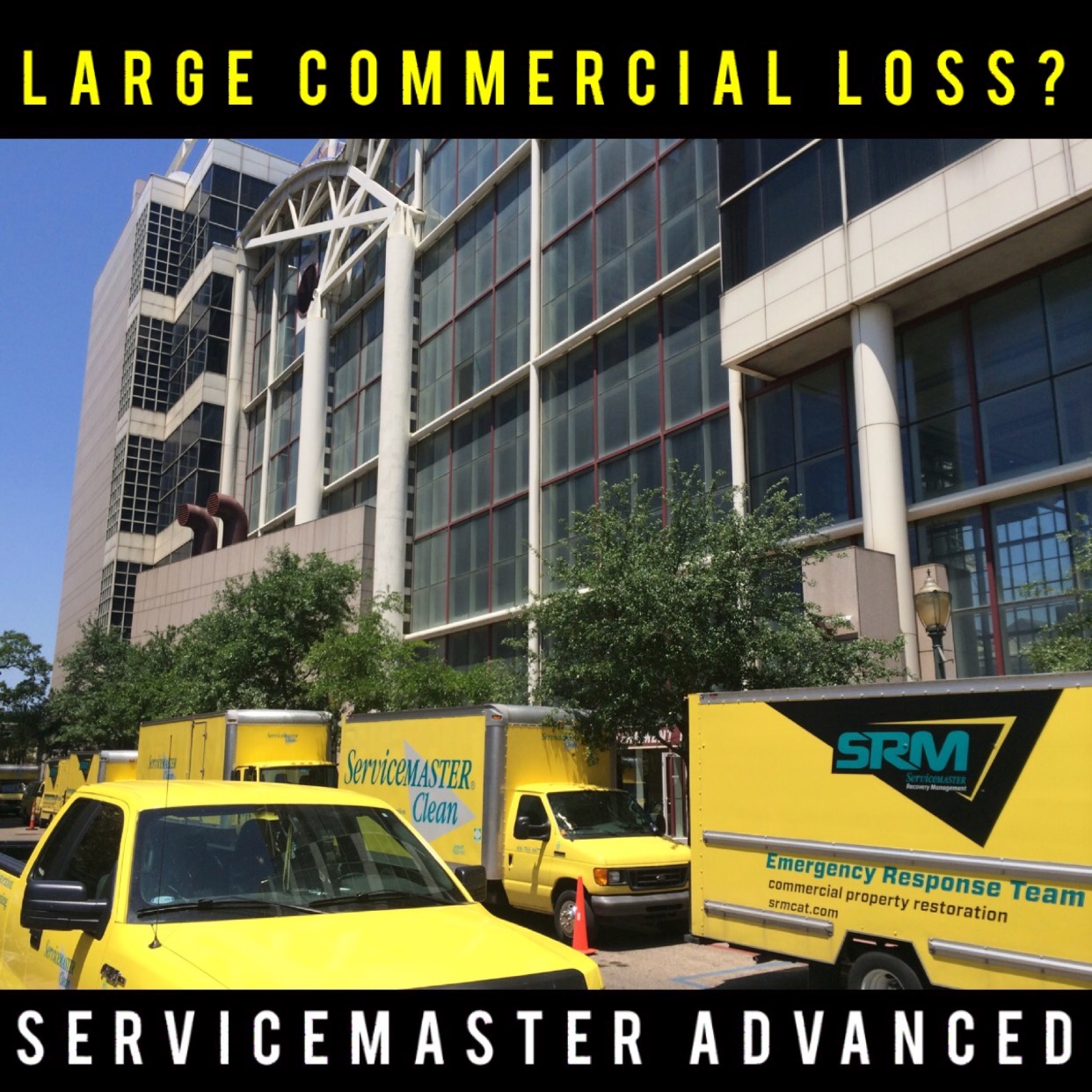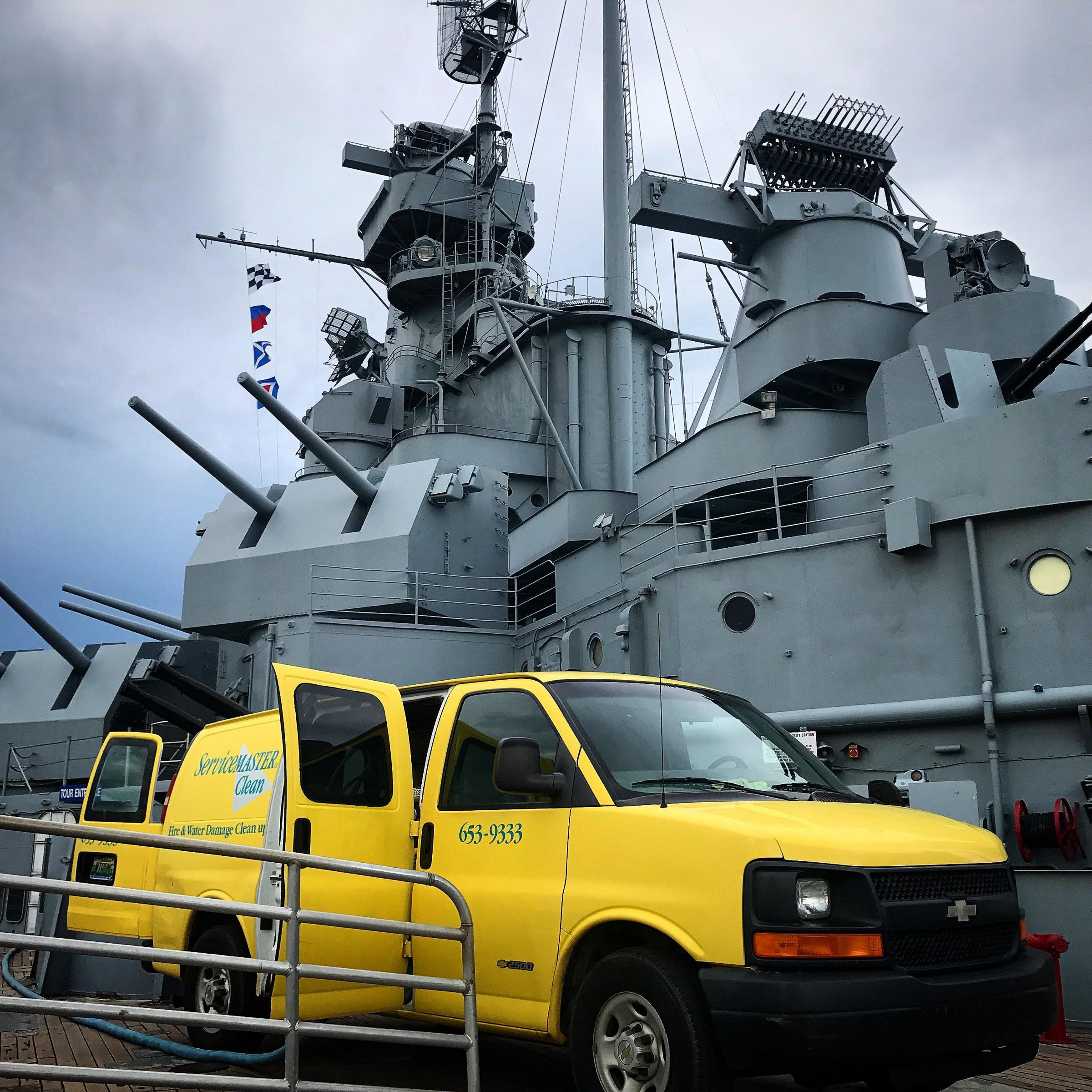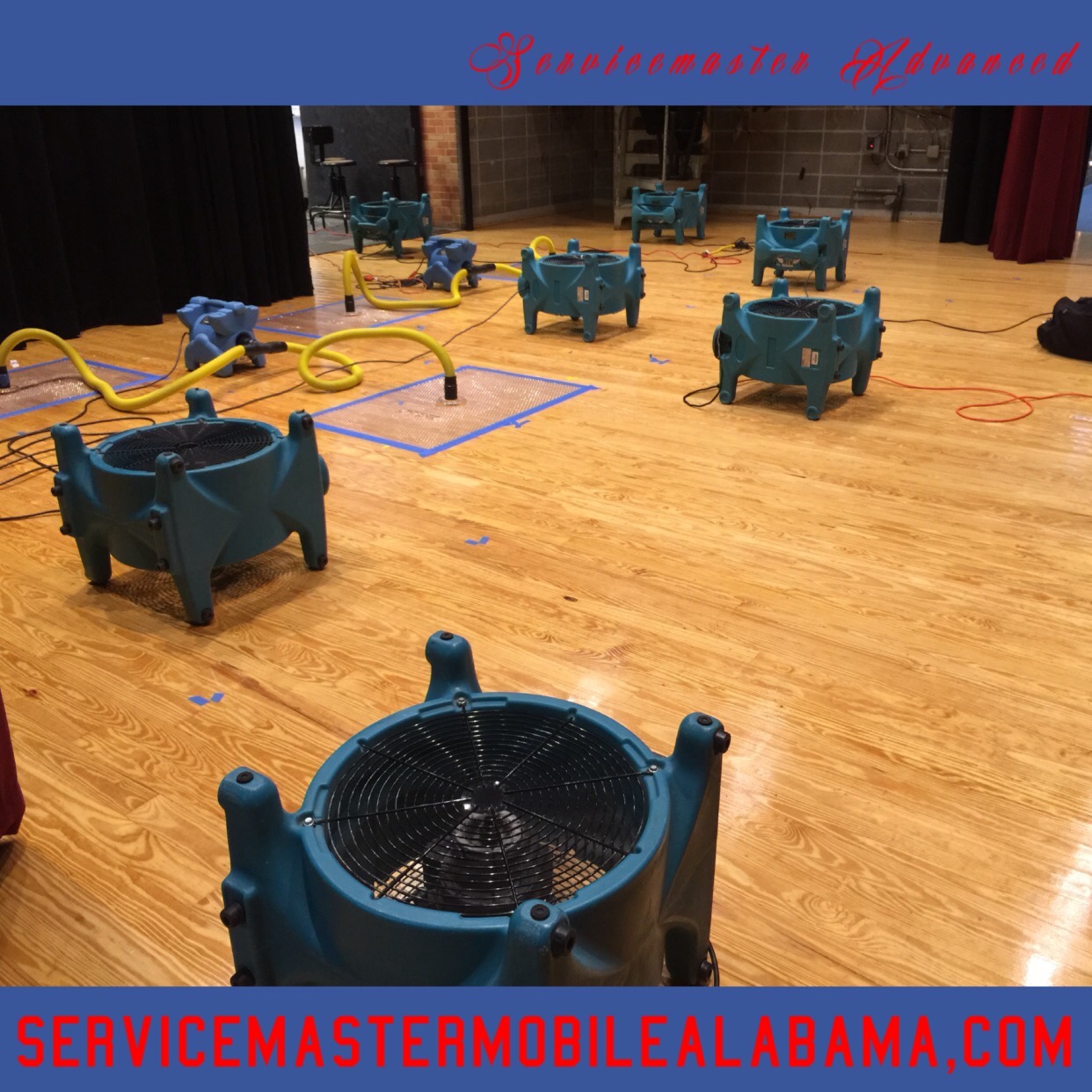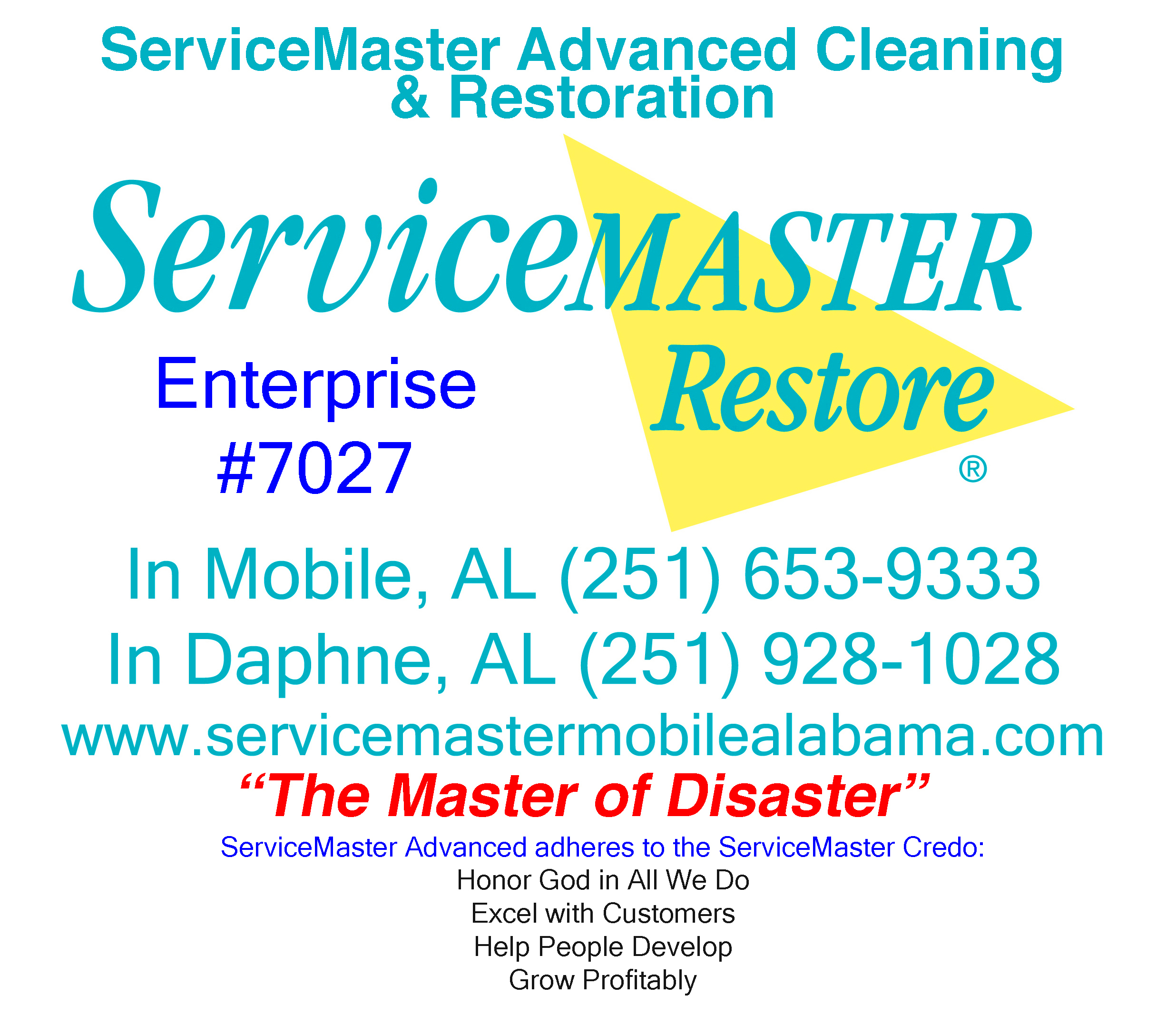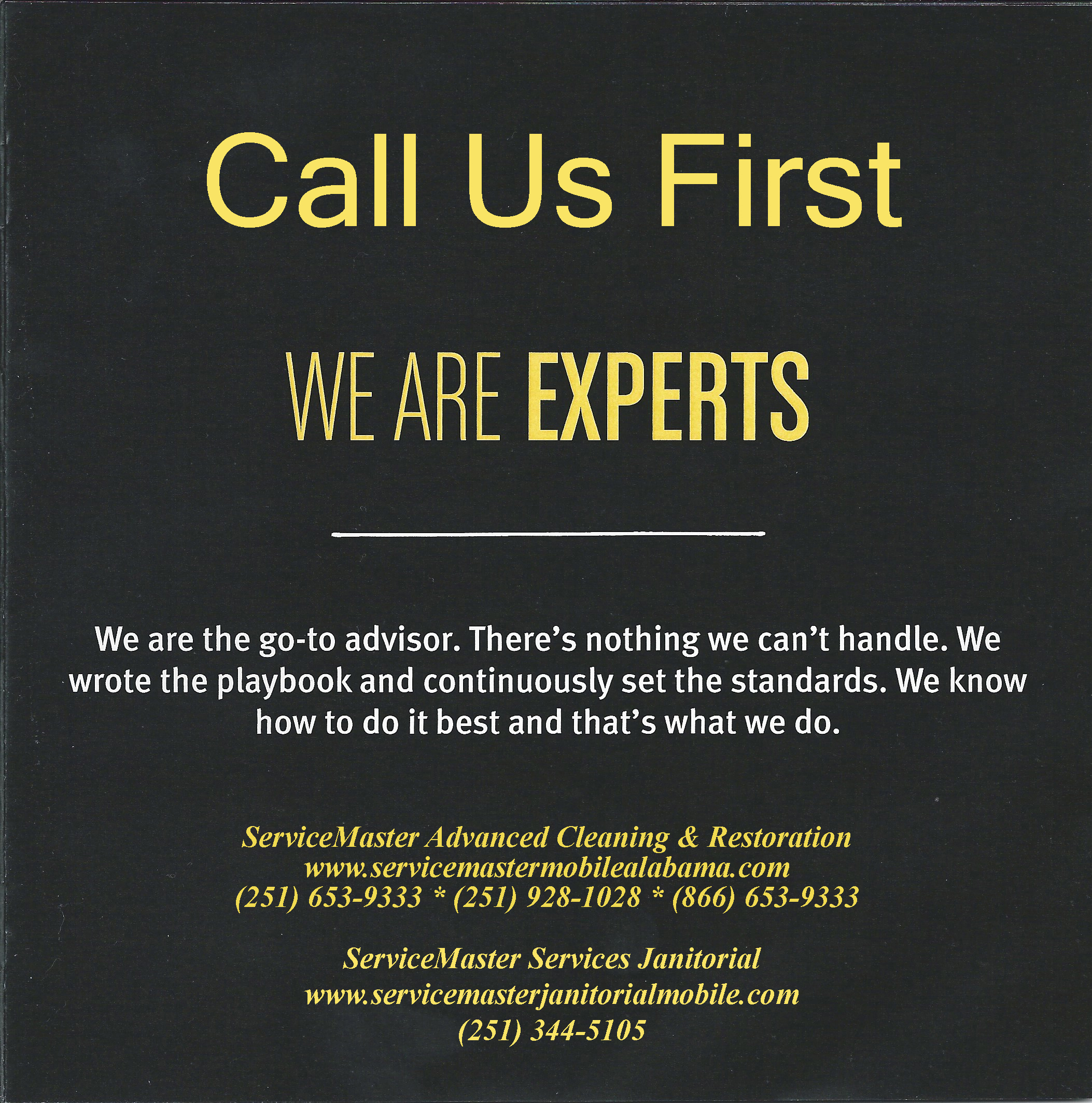 The above is a small fraction of commercial losses that we handle on a regular basis; we felt it better not to show photos of identifiable personal residences.
ServiceMaster Advanced Cleaning & Restoration is an IICRC certified firm. We are also IOT certified in mold remediation. We have served Mobile, Baldwin and the Gulf Coast for over thirty years. We know how to properly dry homes and businesses, clean up after fire and smoke damage, and perform expert mold remediation; and we can bill your insurance company directly. We have worked with every carrier in this area, and regularly work with them. If we can assist you, if only to provide advice, please do not hesitate to contact us. If your insurance adjuster wants to know who you called, or if you want the job assigned to us; tell them that you are using ServiceMaster #7027. It is your choice who works in your home or business. We can be reached at (251) 653-9333, (251) 928-1028, (251) 943-2230, or (866) 653-9333. We would be honored to serve you. ServiceMaster, the Master of Disaster.