(251) 653-9333, & (251) 928-1028 are the numbers for ServiceMaster Advanced Cleaning & Restoration in Mobile, AL and Baldwin County, Alabama.
Recently, we were contacted by an 800 number provider. He had nothing but a web site & a telephone number here in Mobile and Baldwin Counties. He wanted to sign us up to send work (for a fee)! Obviously, we declined.
Be careful who you deal with. These 'virtual' companies will sign anyone up, and have no way in which to evaluate the qualifications of their providers.
Major Differences Among Water Damage Contractors - Mobile & Baldwin County Alabama
Some Comparison Questions You Should Ask (251) 653-9333 ServiceMaster ADVANCED Cleaning & Restoration, A ServiceMaster Restore Company, The Master of Disaster.
Water Damage Restoration * Fire Damage Mitigation * Mold Remediation * Carpet Cleaning * Specialty Cleaning * Smoke & Odor Removal * Janitorial
1. How long have they been serving the area as a mitigation provider? We have been here over 30 years! Some companies, even within our own brand, are new startups, or others simply don't office here. Again, we are local. Your neighbors. We live here, pay taxes here and go to church and school here. We are part of your community. Look at the pictures on their web site. Are they local pictures of buildings that you recognize. Look at ours. Check their Facebook page. You start to get an idea of whether or not they are truly serving the area.
2. Where is your physical location? Ours are listed at the bottom of this article and we are in the process of adding a fourth and fifth location. Many of the companies on the internet only have a small storefront or simply sub-contract everything in this area. They have no office here at all, just a local number or an 800 number!!
3. How many people do you employ? We have approximately 25 in our disaster restoraion company, and about 250 in our janitorial company. We can pull from our janitorial company to utiilze experienced carpet extraction and technician help. We never use temporary employees, preferring to combine forces with our other company and those of other QUALIFIED ServiceMaster franchisees. Many of these small outfits here in Mobile - IF they are even here, have a total staff of 2 people.
4. How many crews can you run simultaneously? We can run five & two fire crews and that rapidly can expand to seven to ten depending upon with whom we combine forces. Many of these small companies can barely run one crew, which means that they will resort to hiring temporary workers (temps who haven't been properly chacked out), working in YOUR home or business! It also means that these small companies who have no extra trained workers, will take literally forever to complete any sizable job!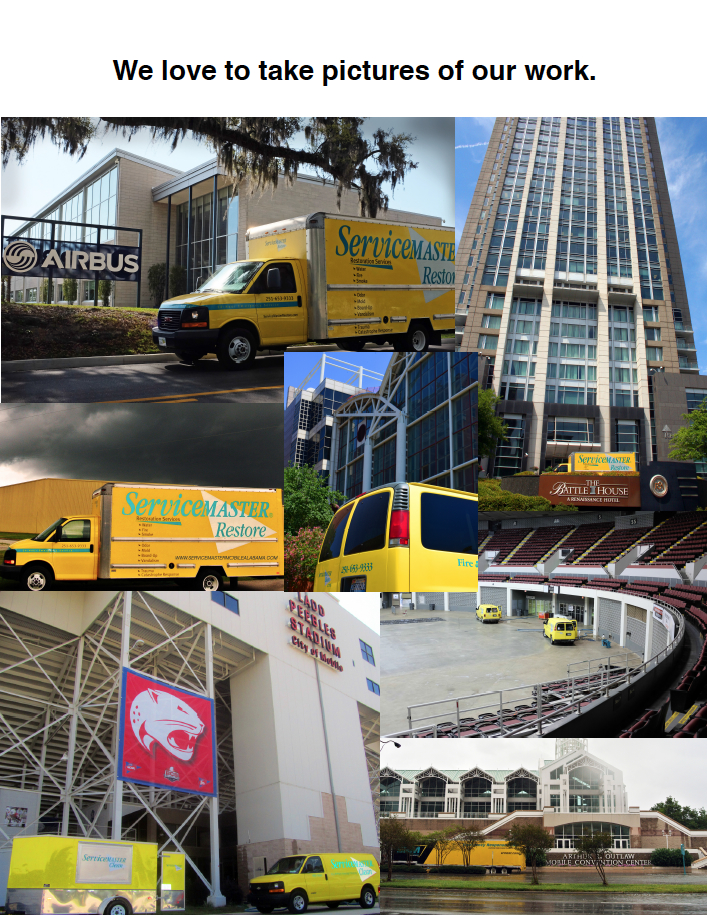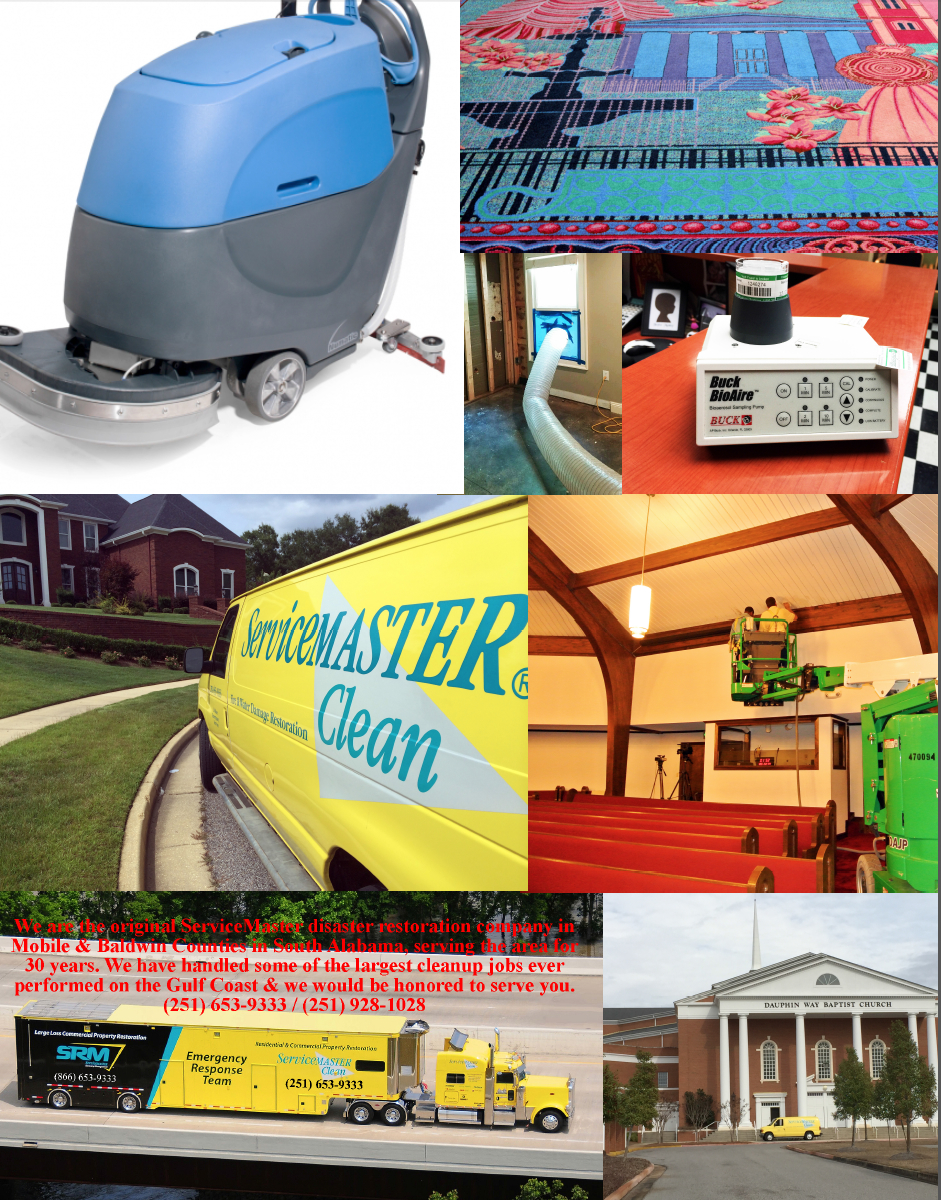 5. What is the largest job your franchise has done? Ours was in the range of several hundred thousand dollars. Many of the providers have never done anything other than a small home, and would be out of their element on a large home disaster, much less a commercial loss of any size. Our nearest ServiceMaster partner has done several million dollar jobs.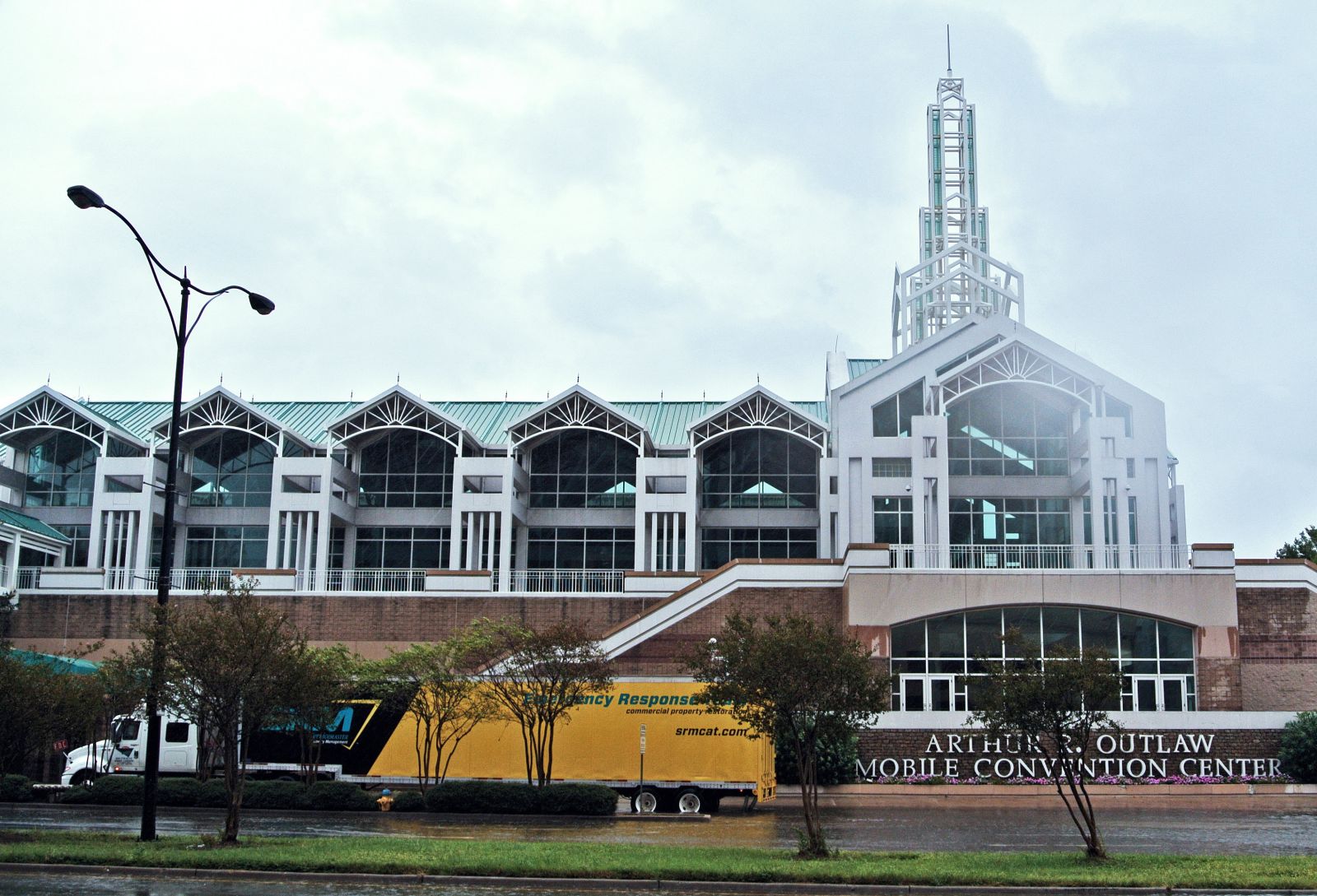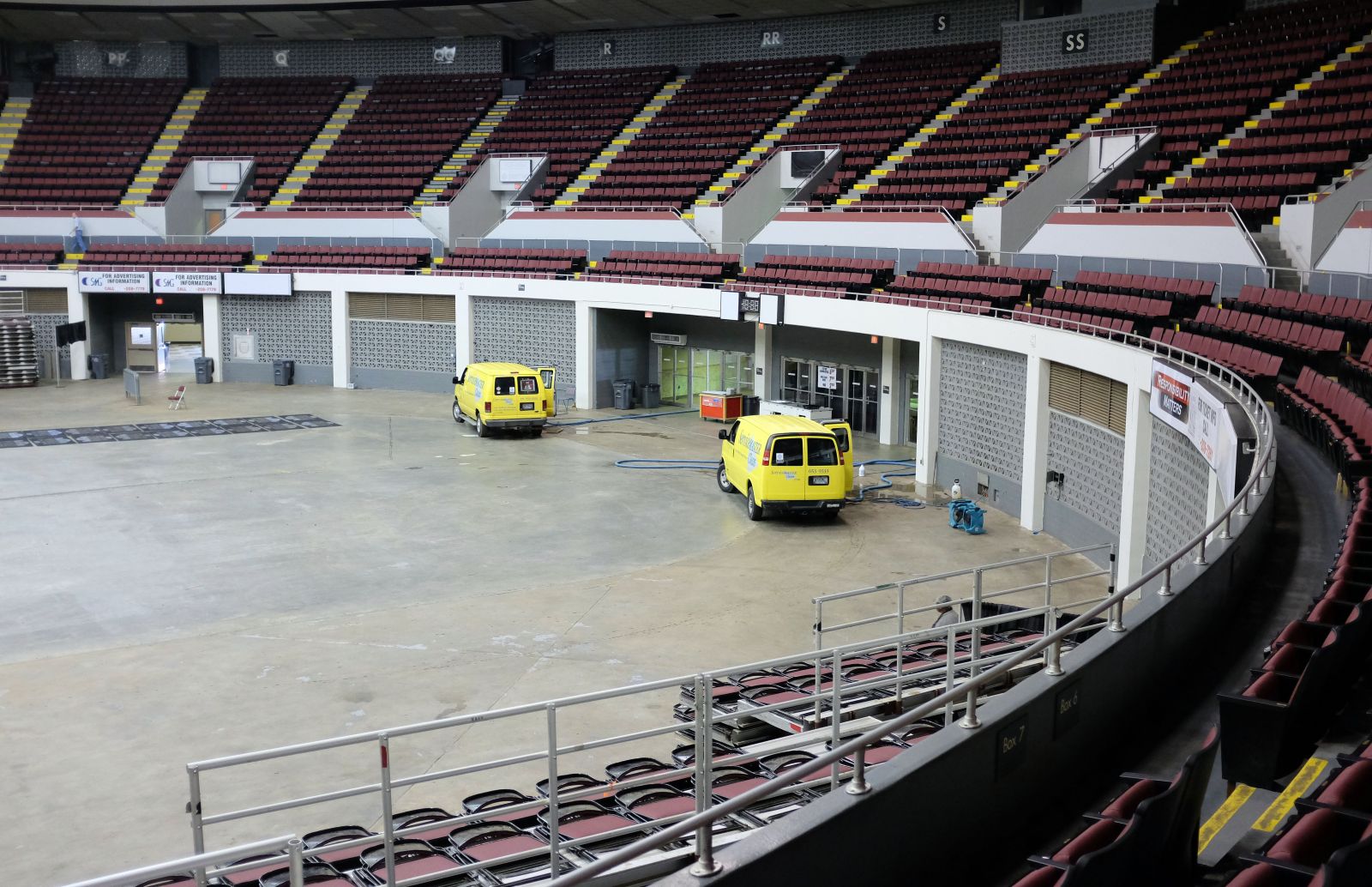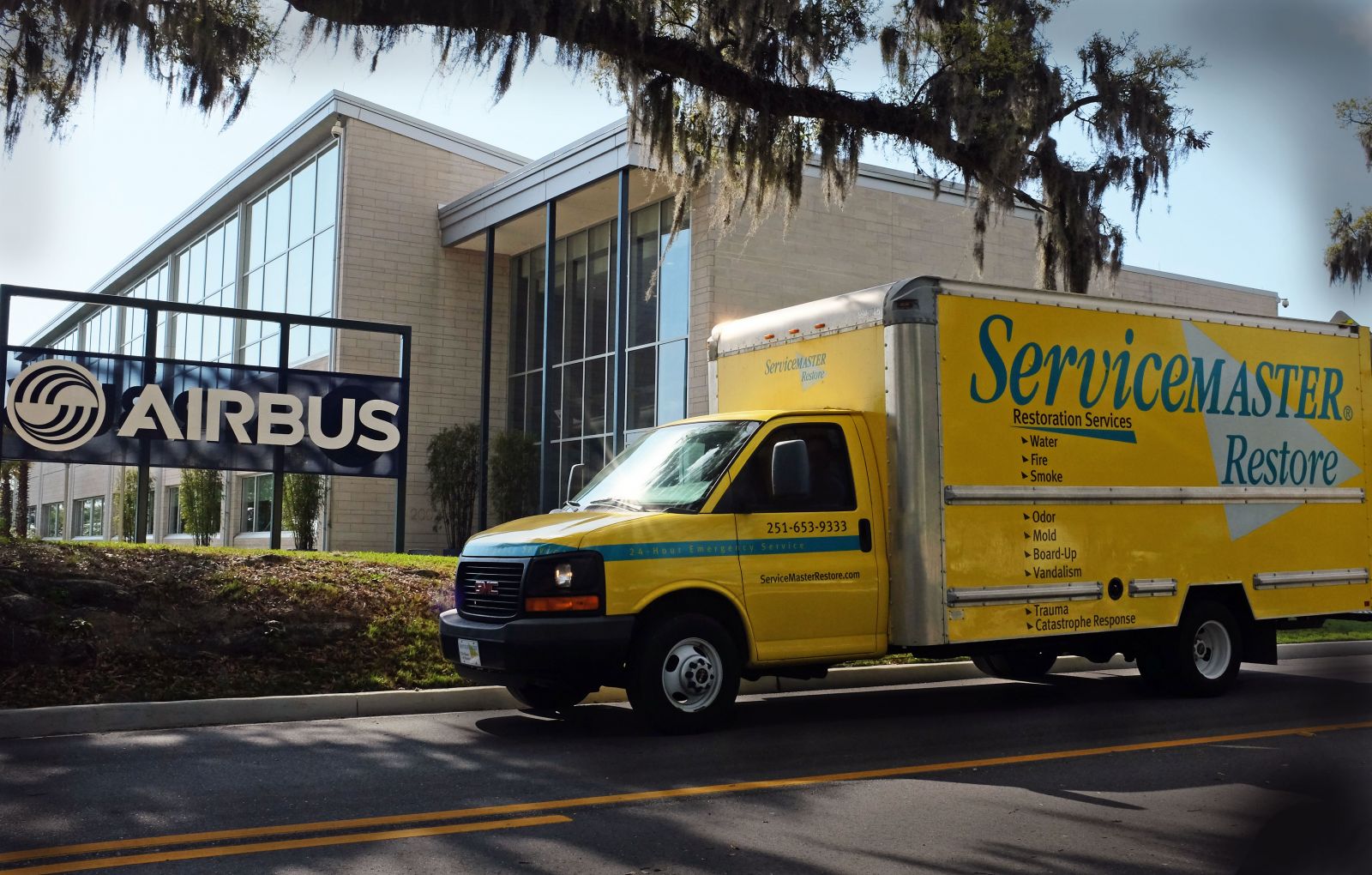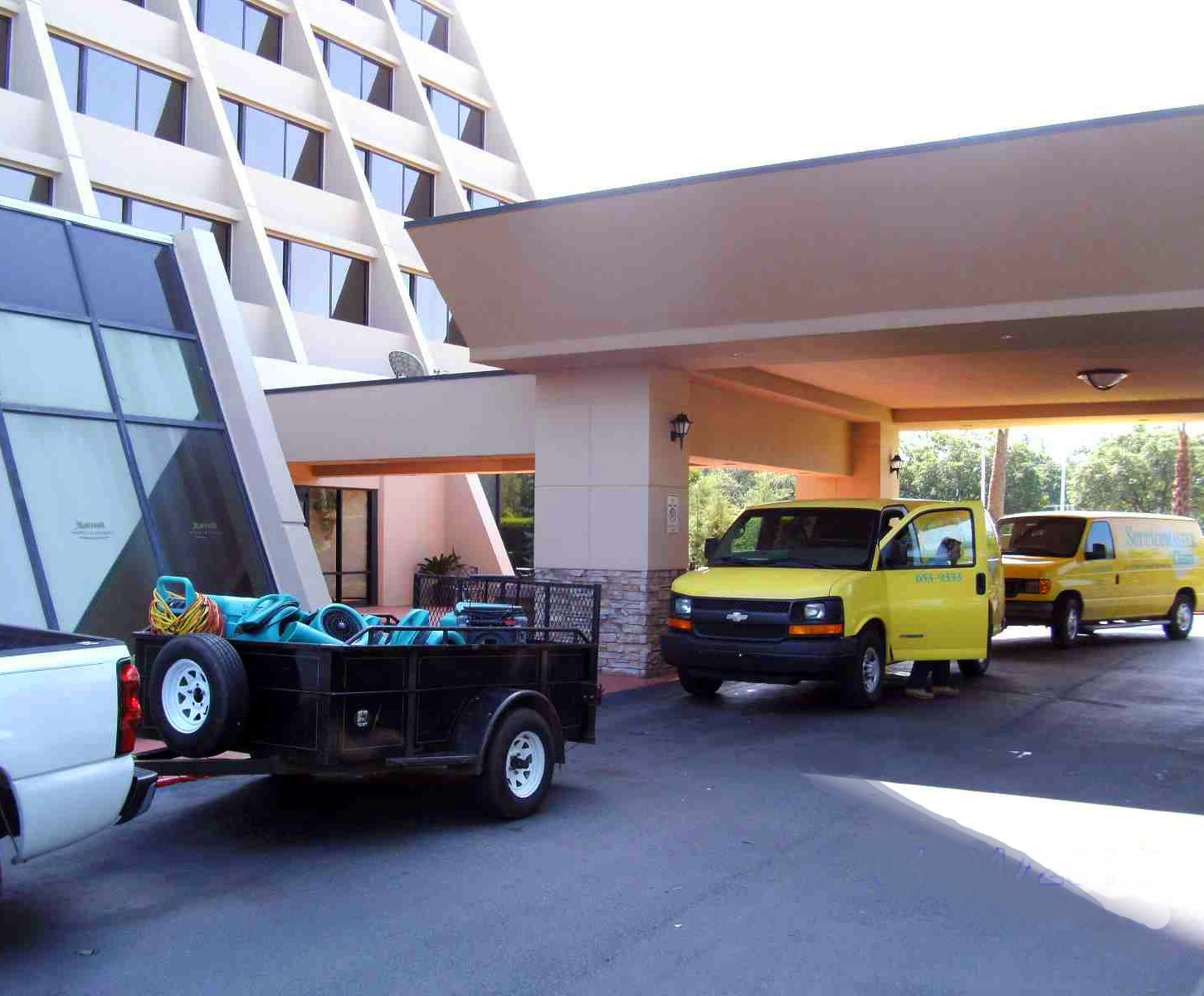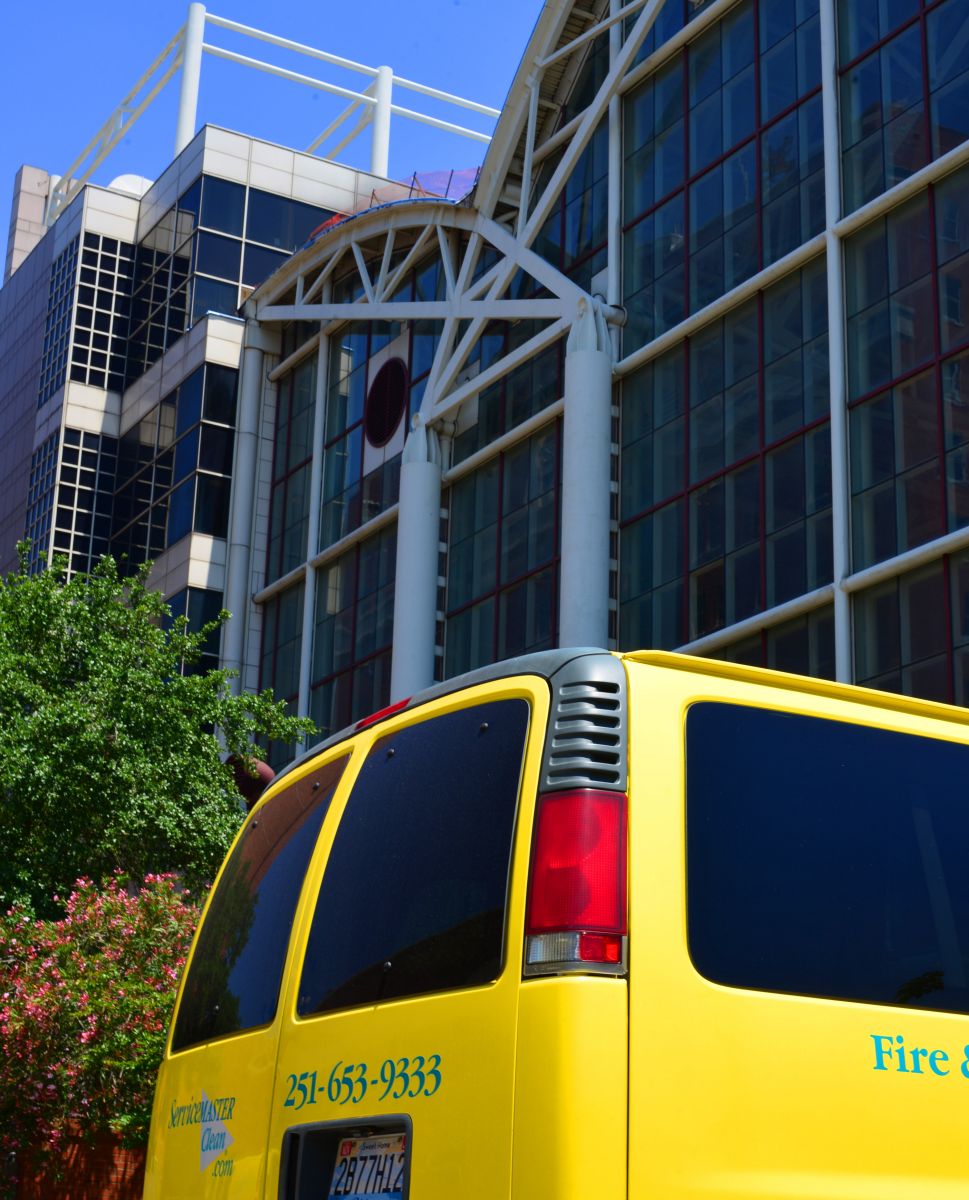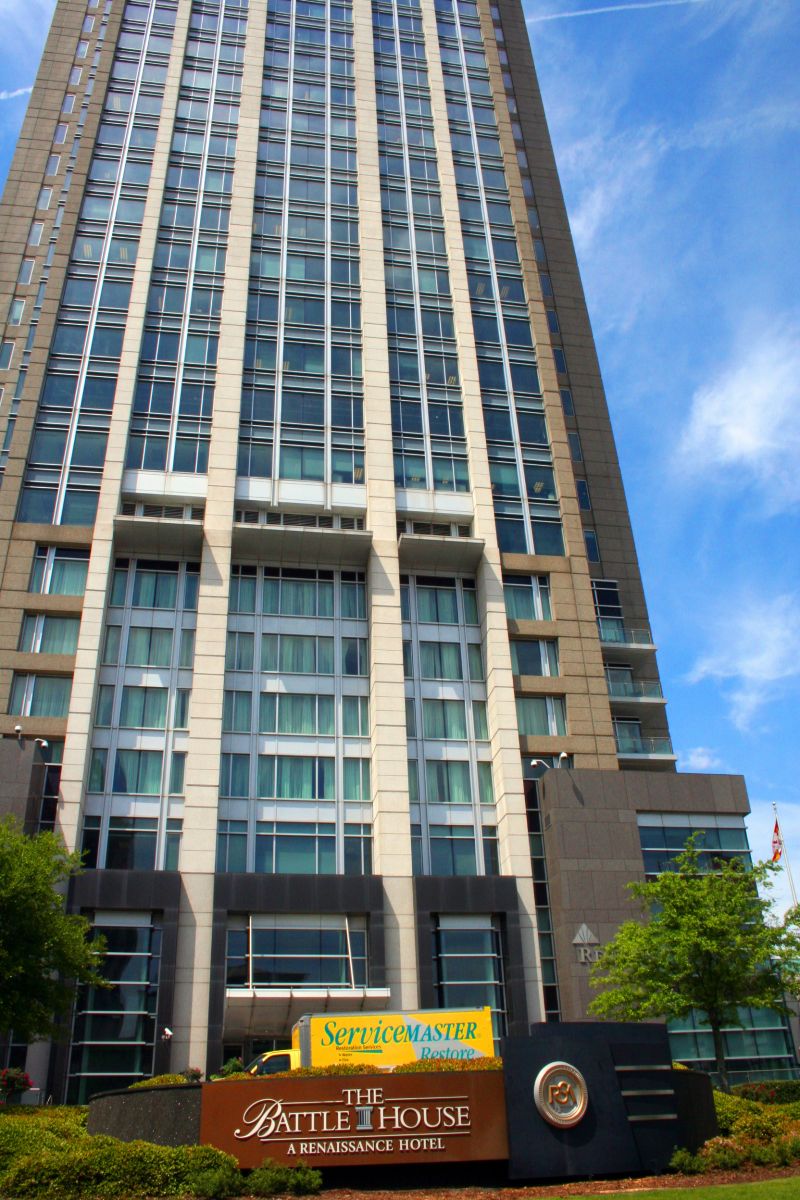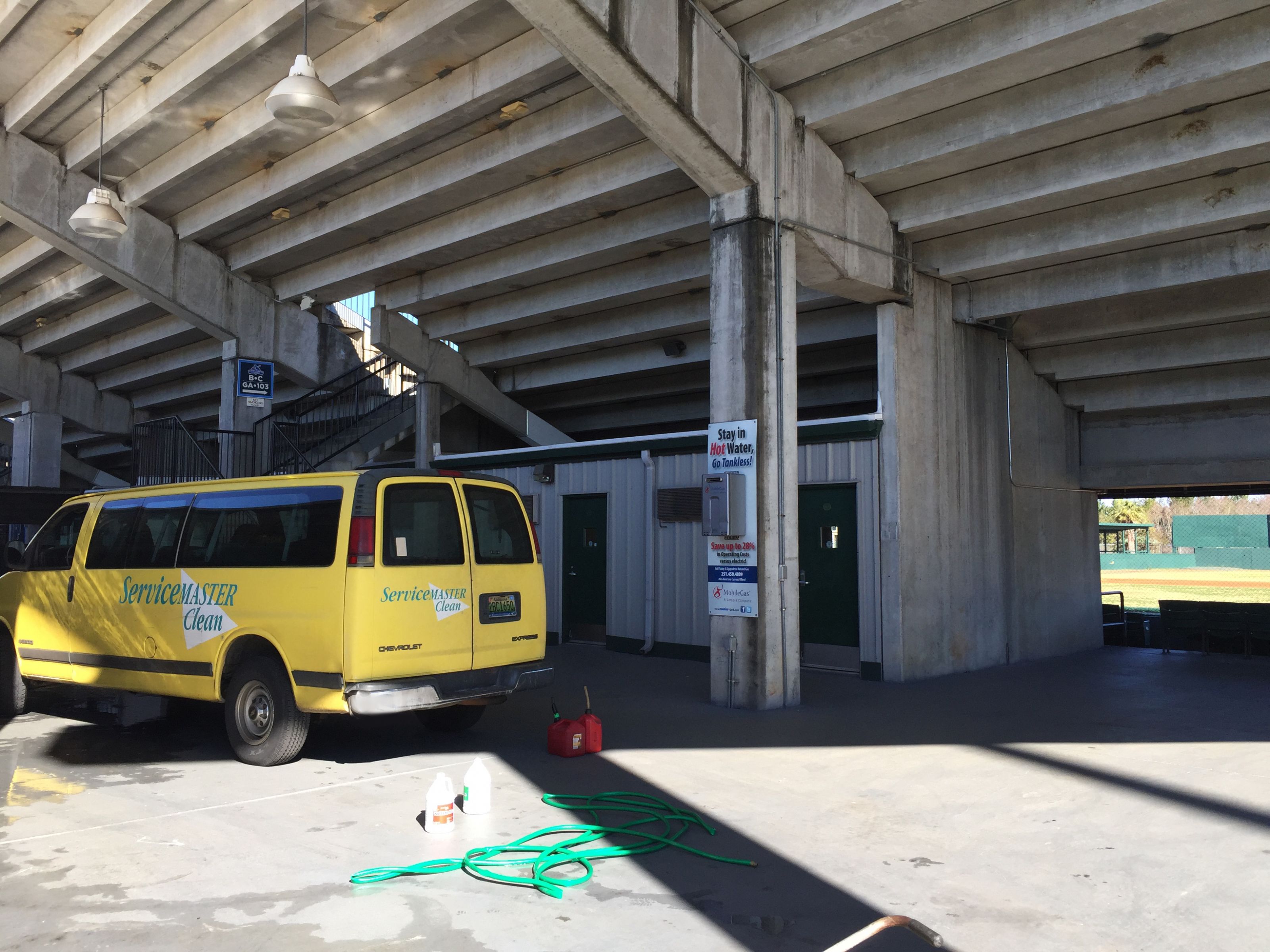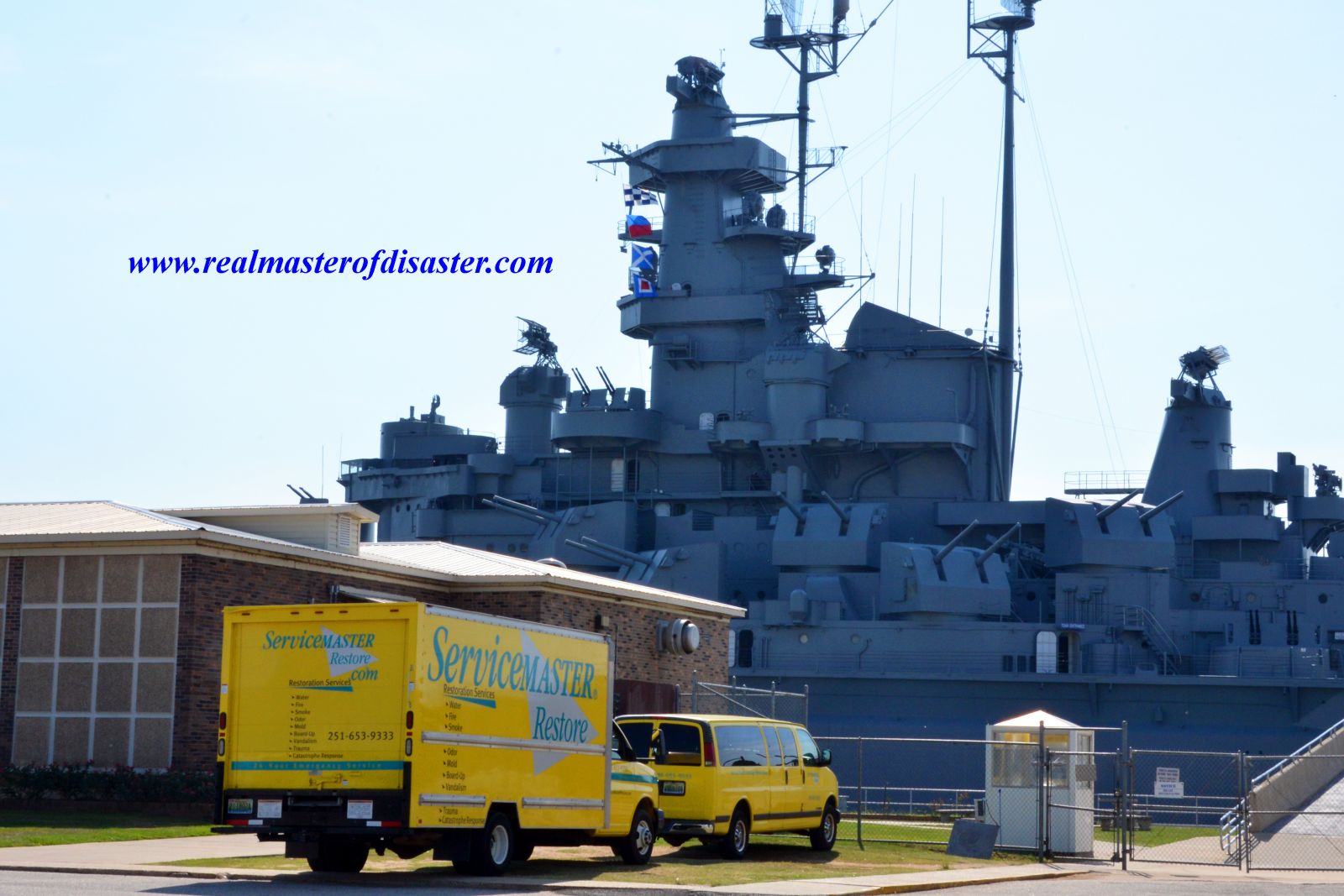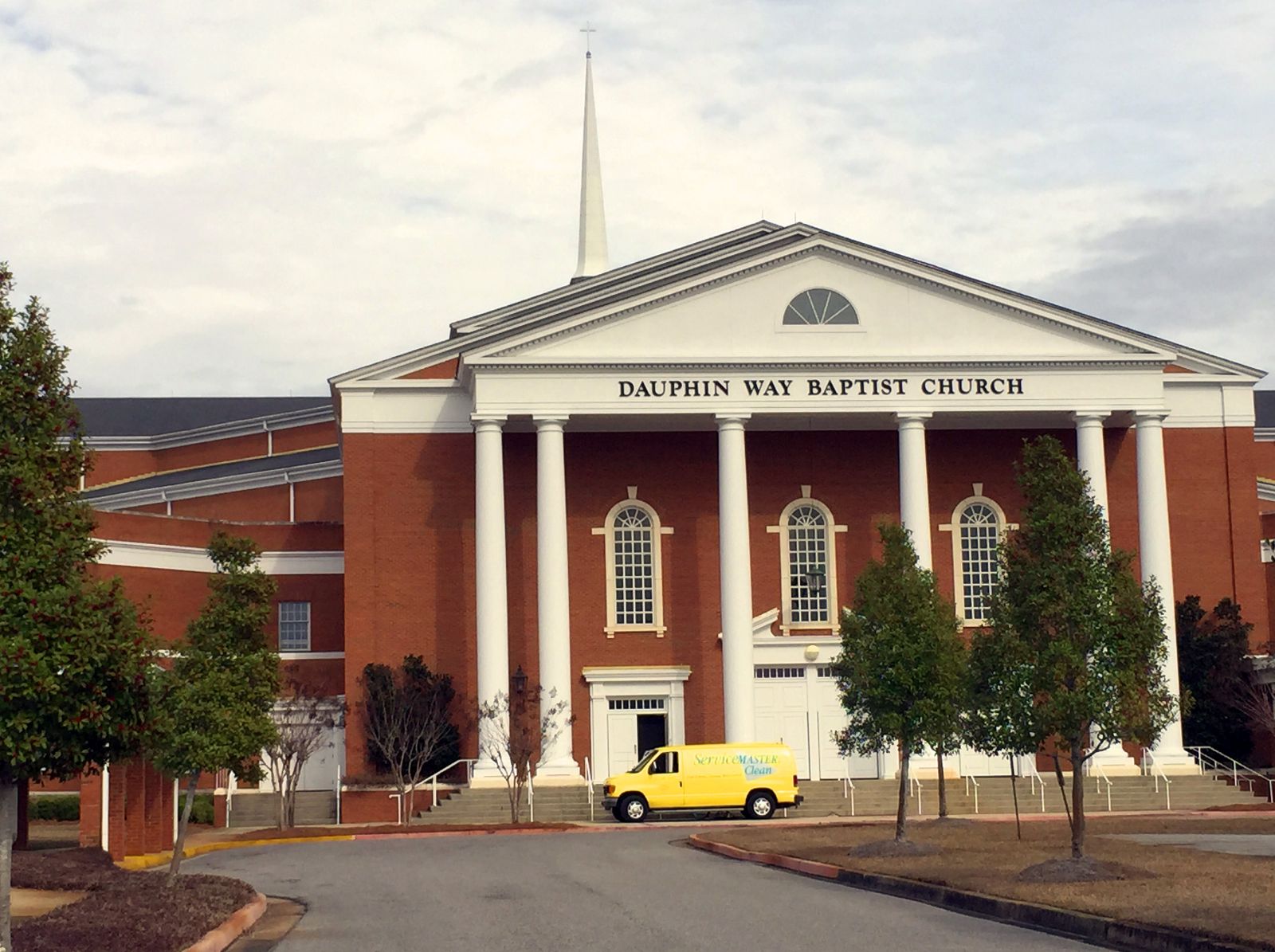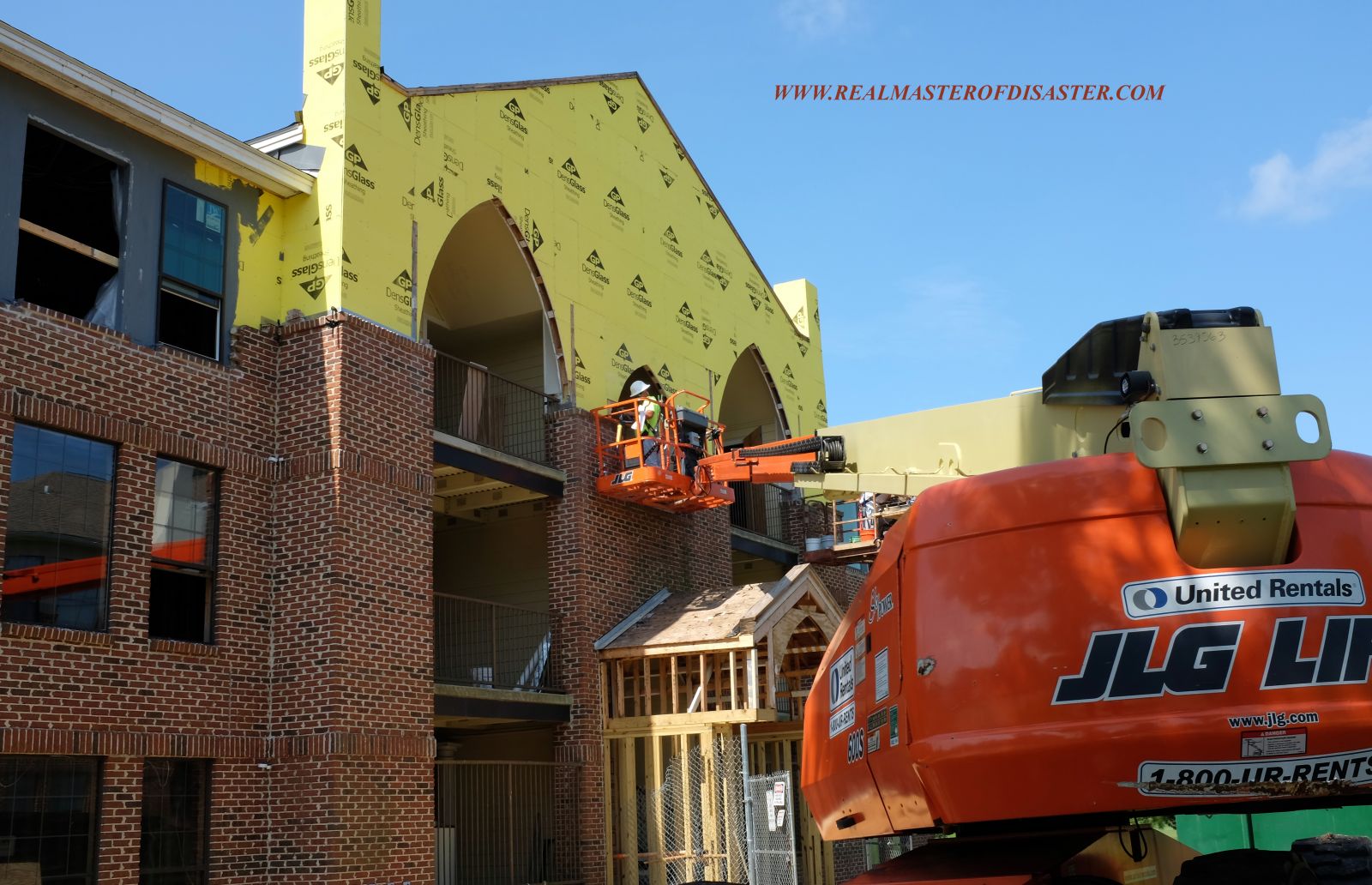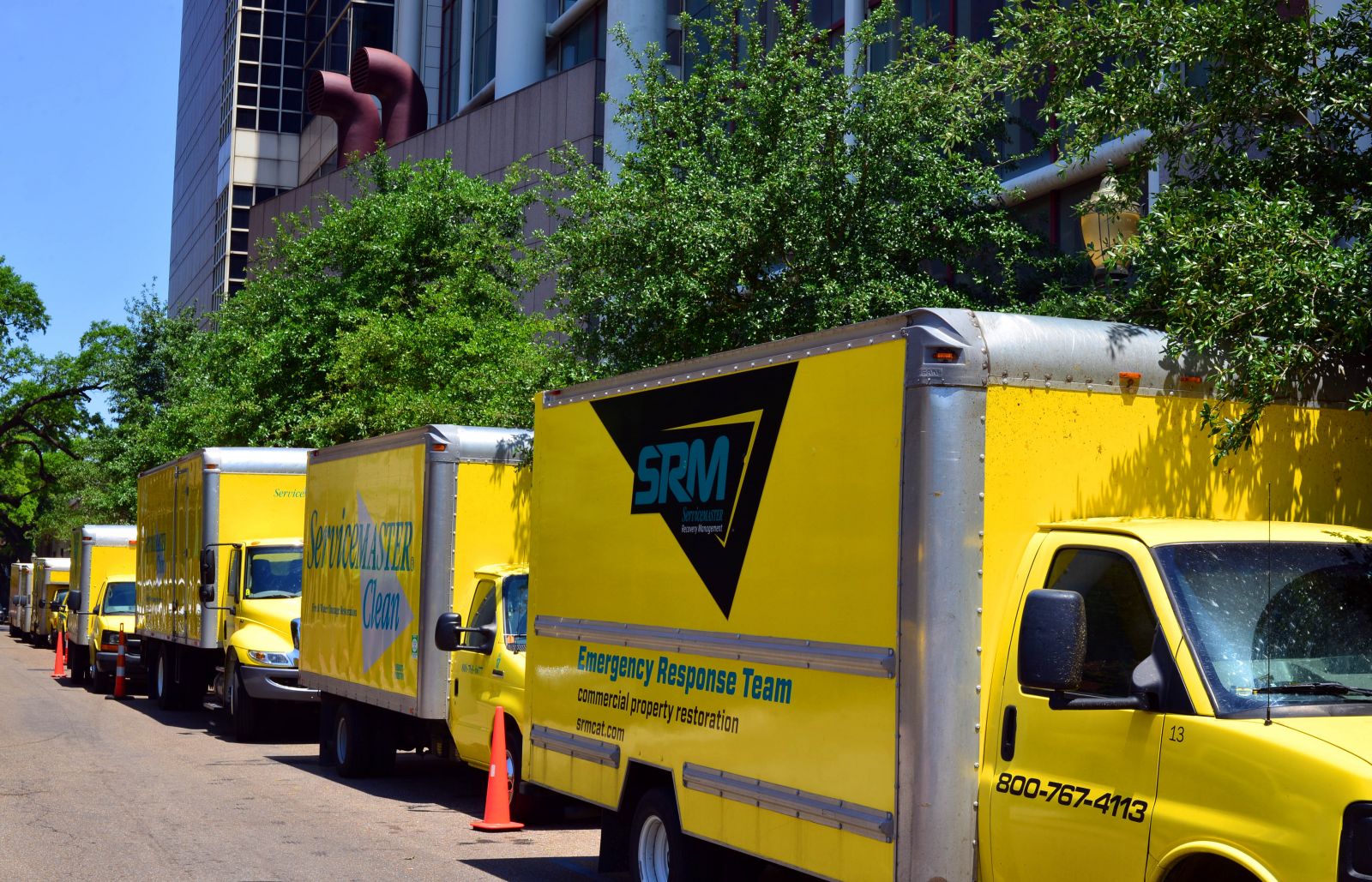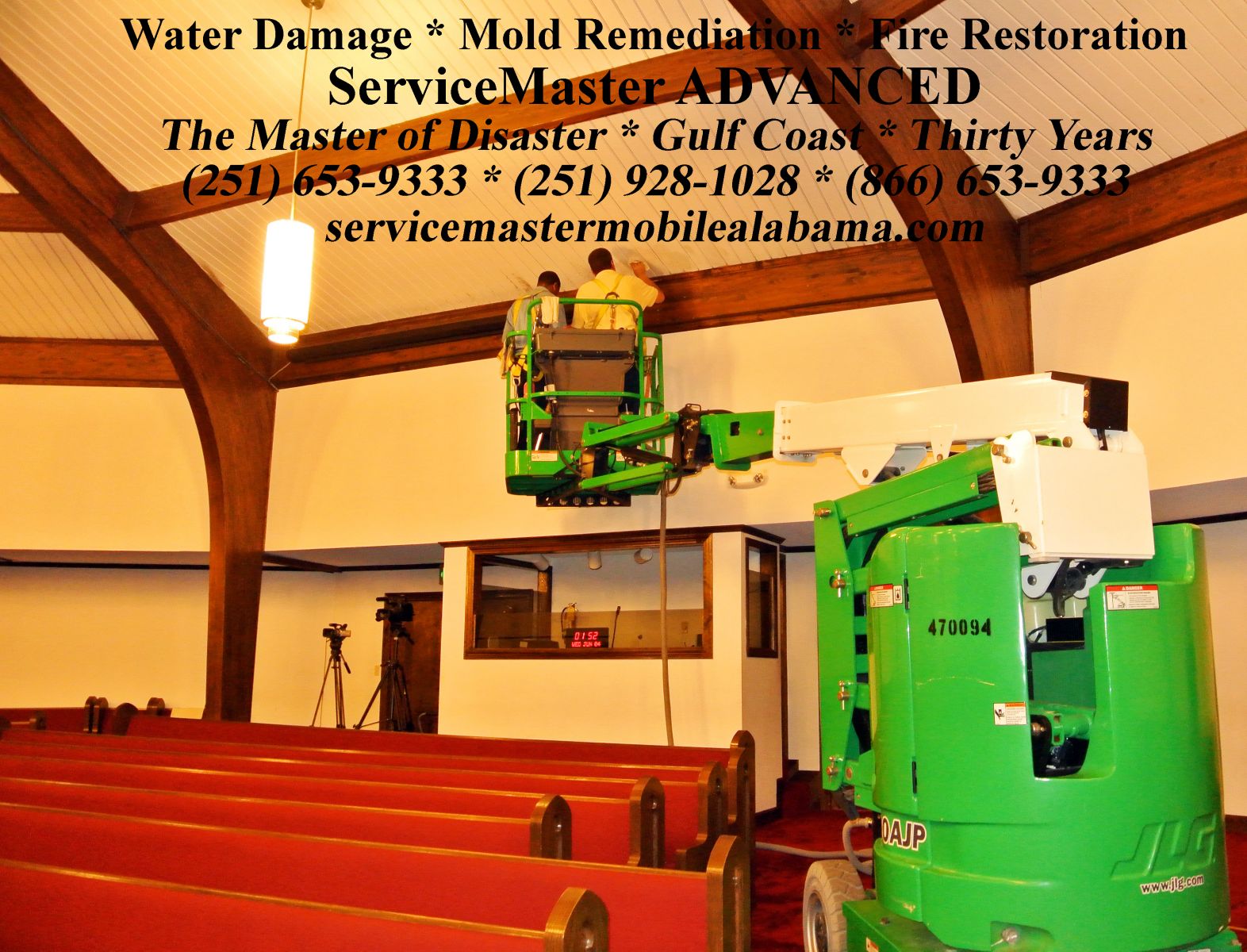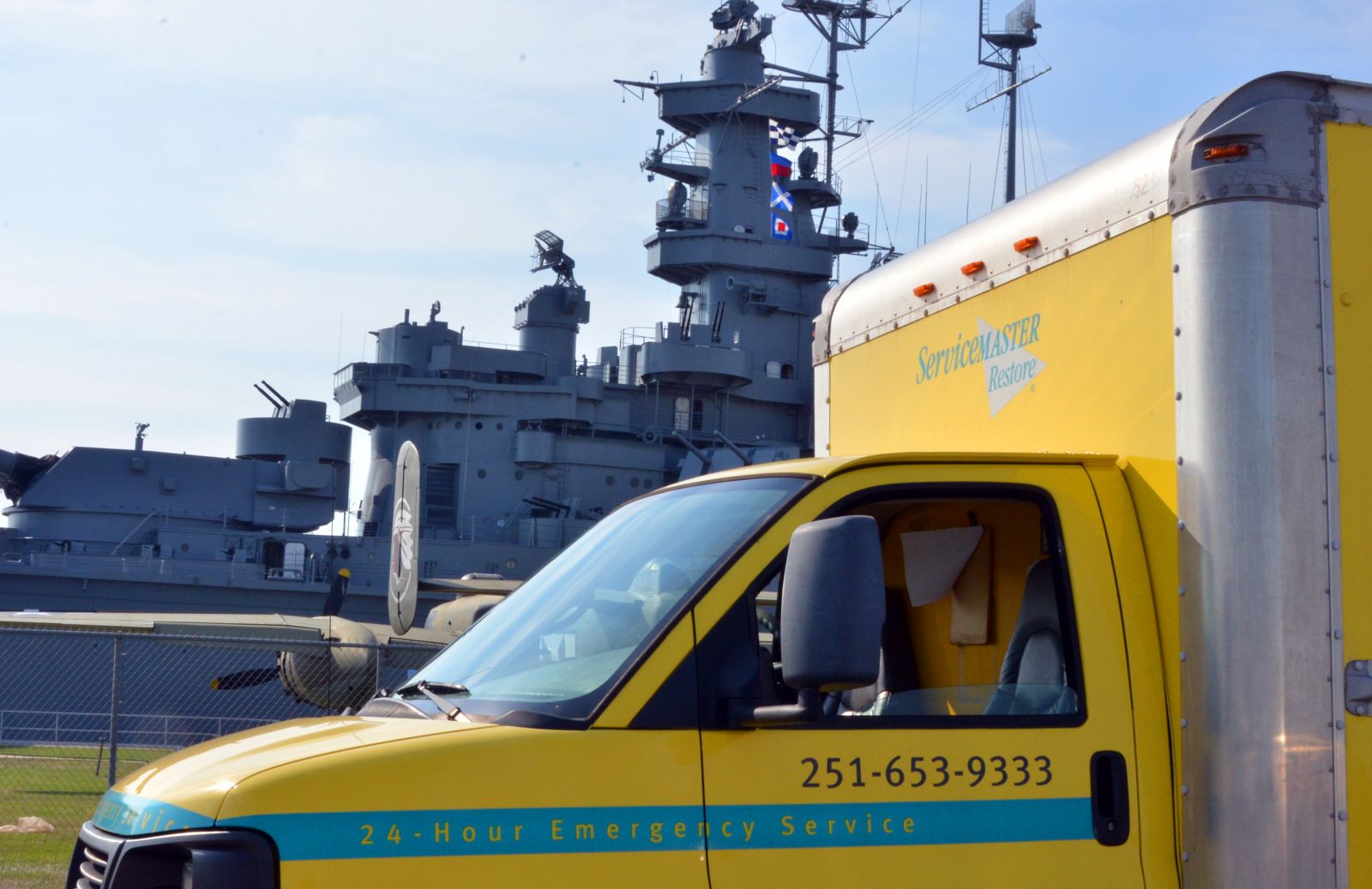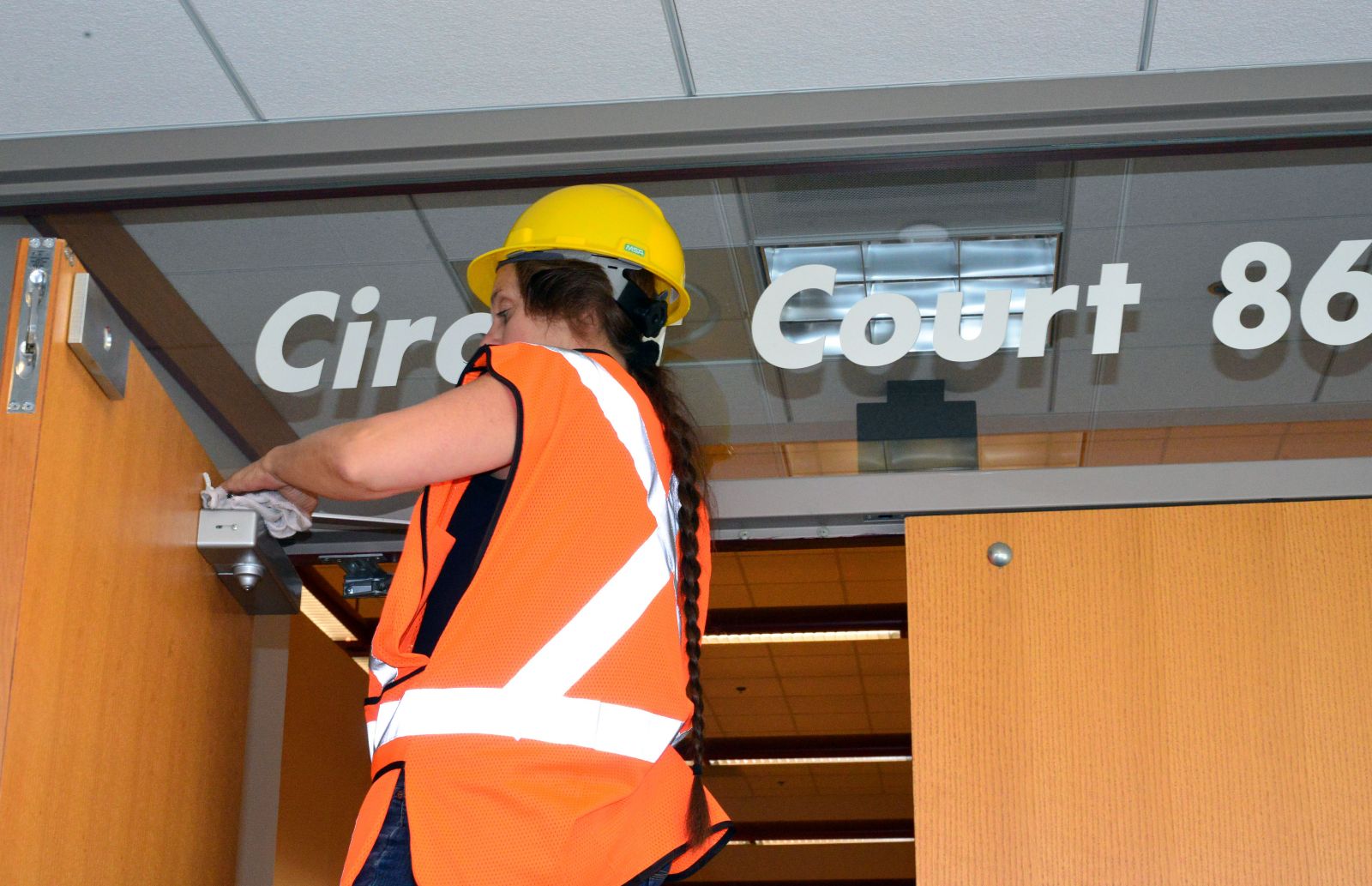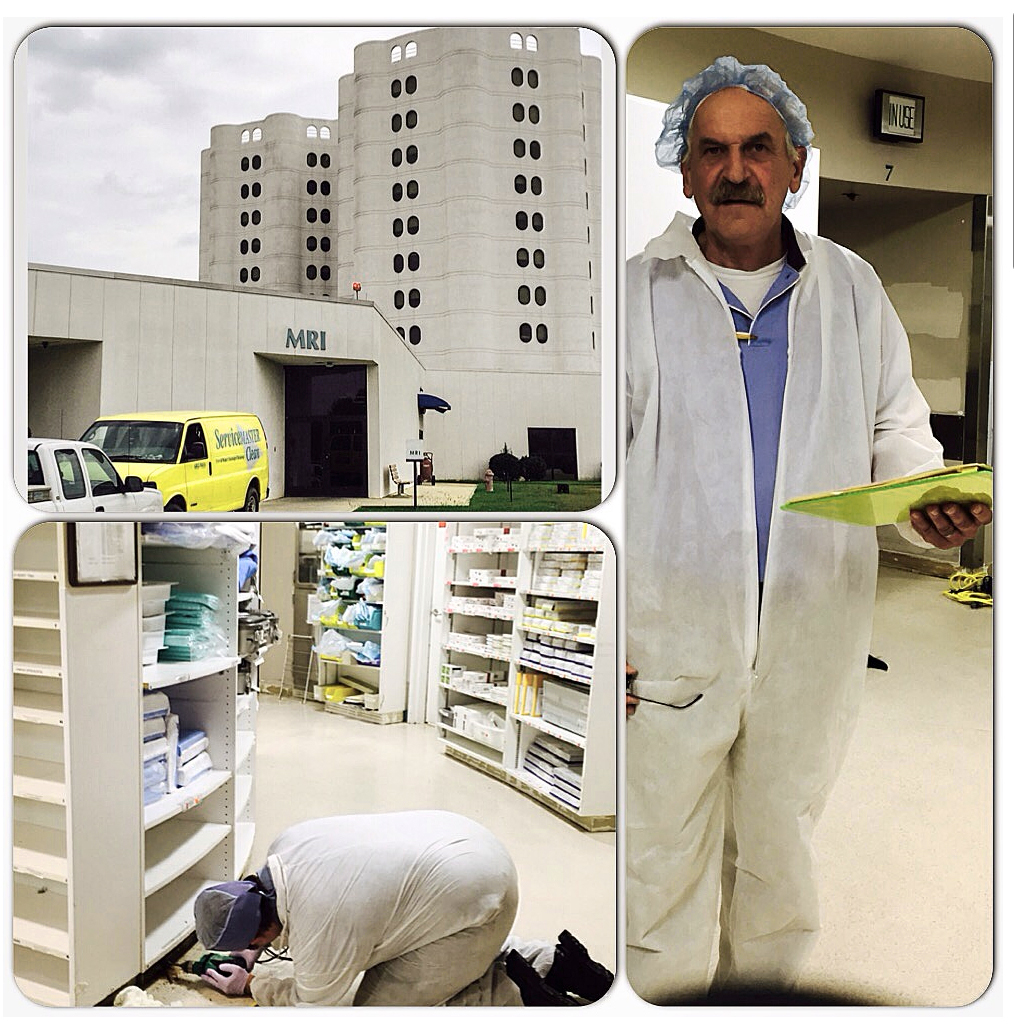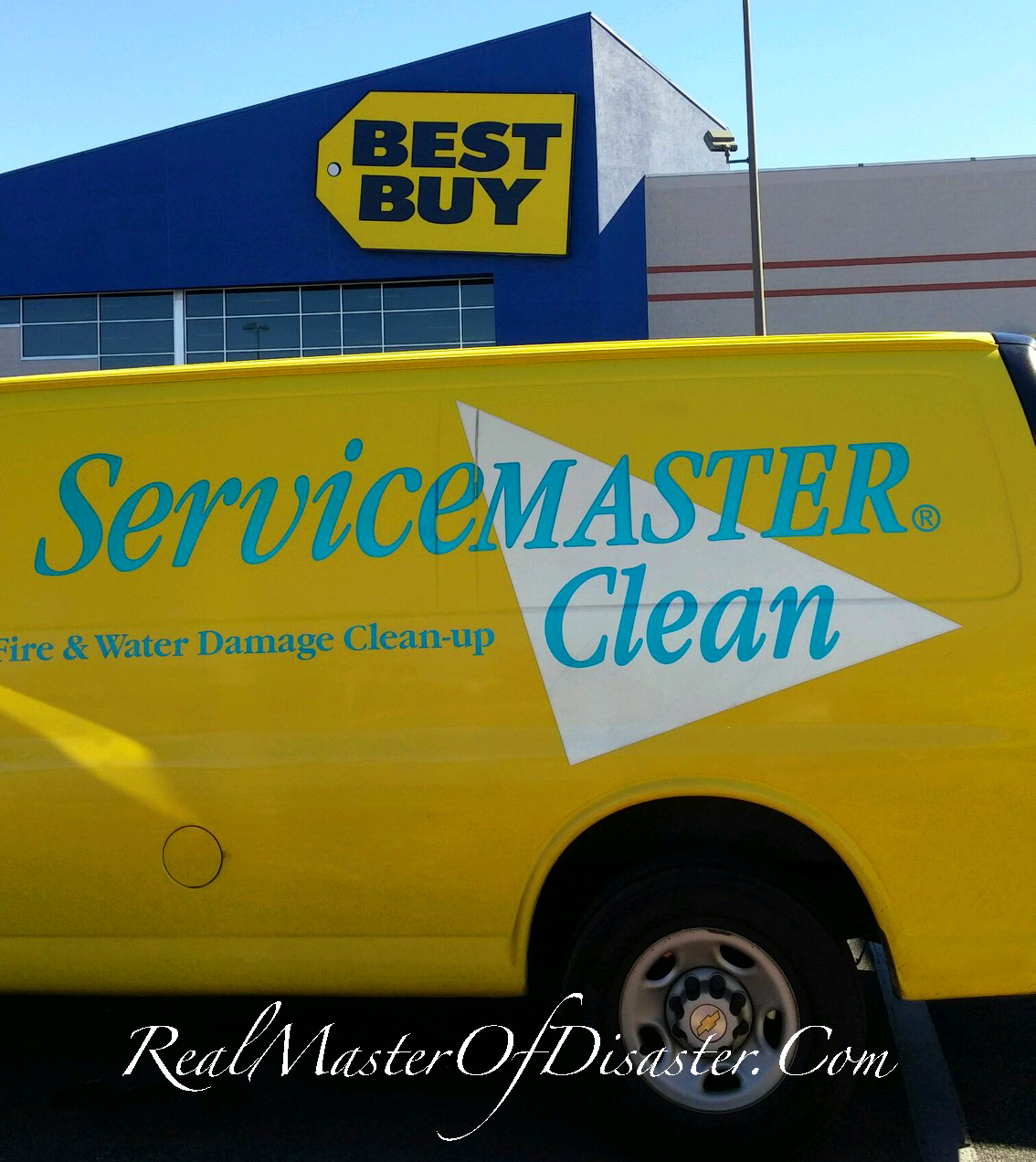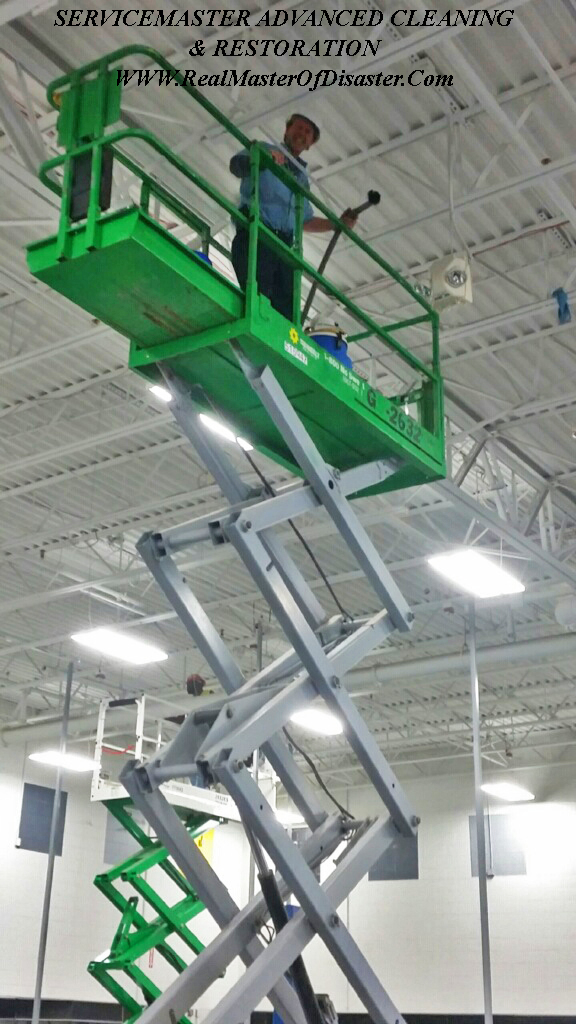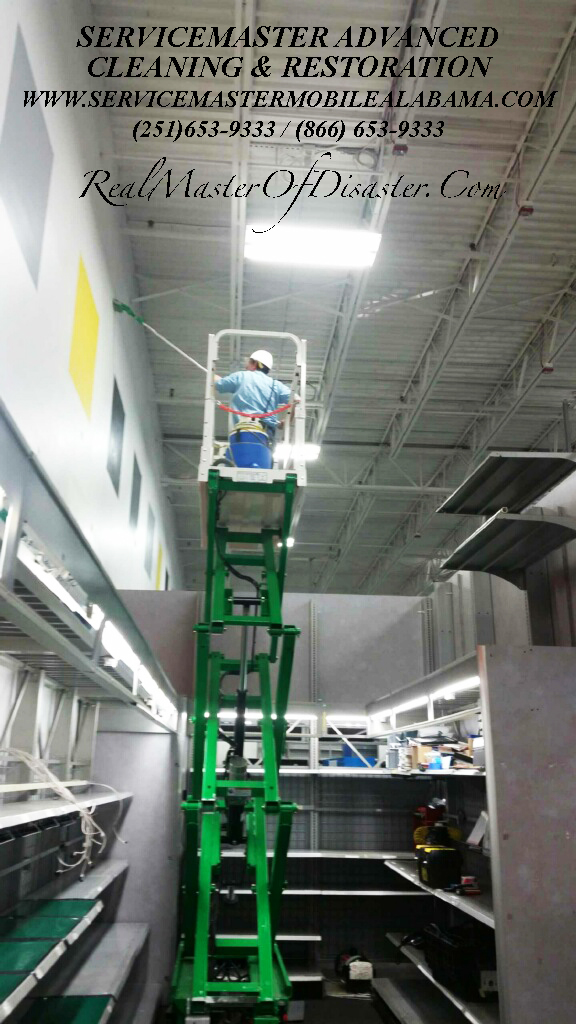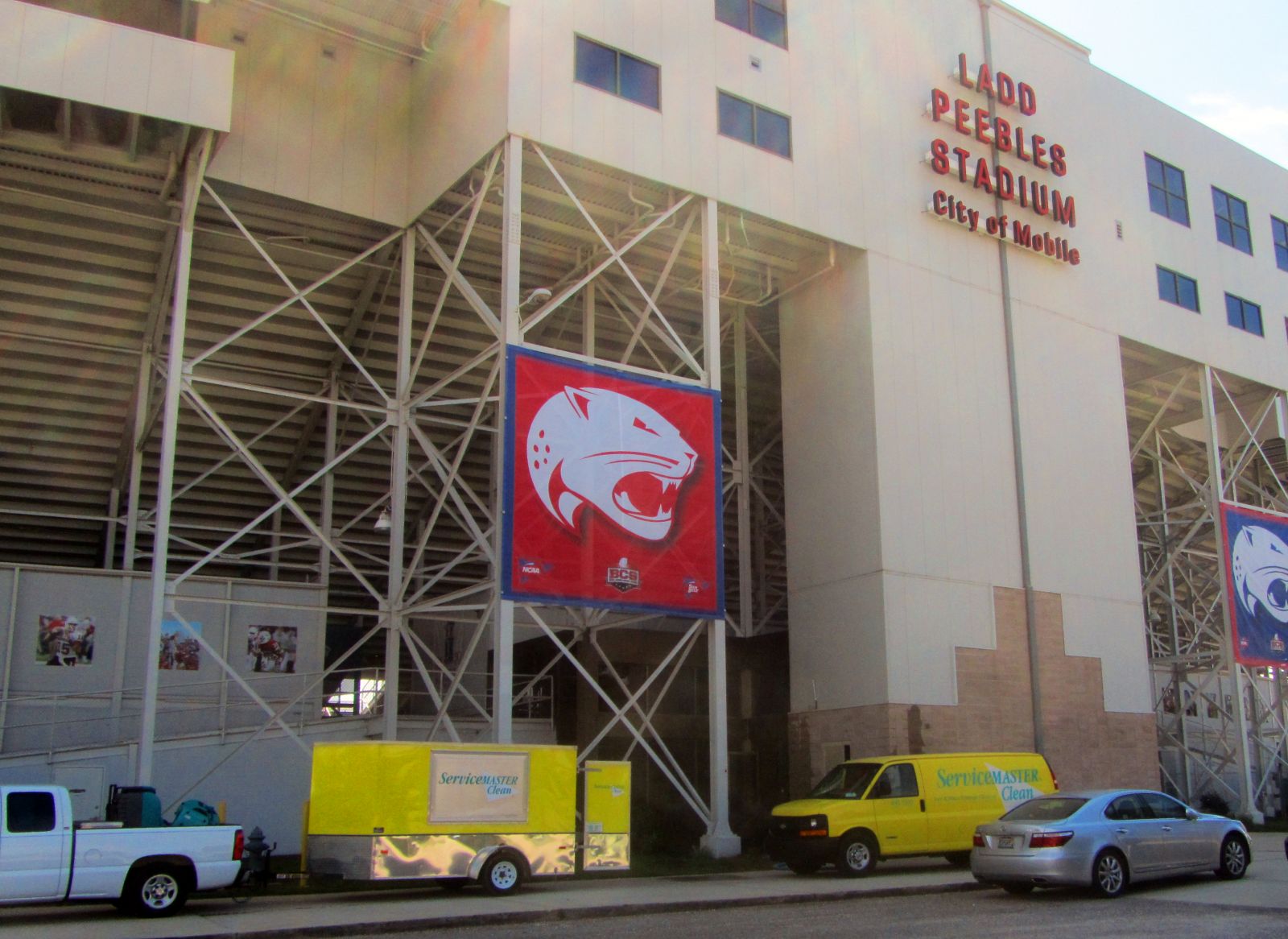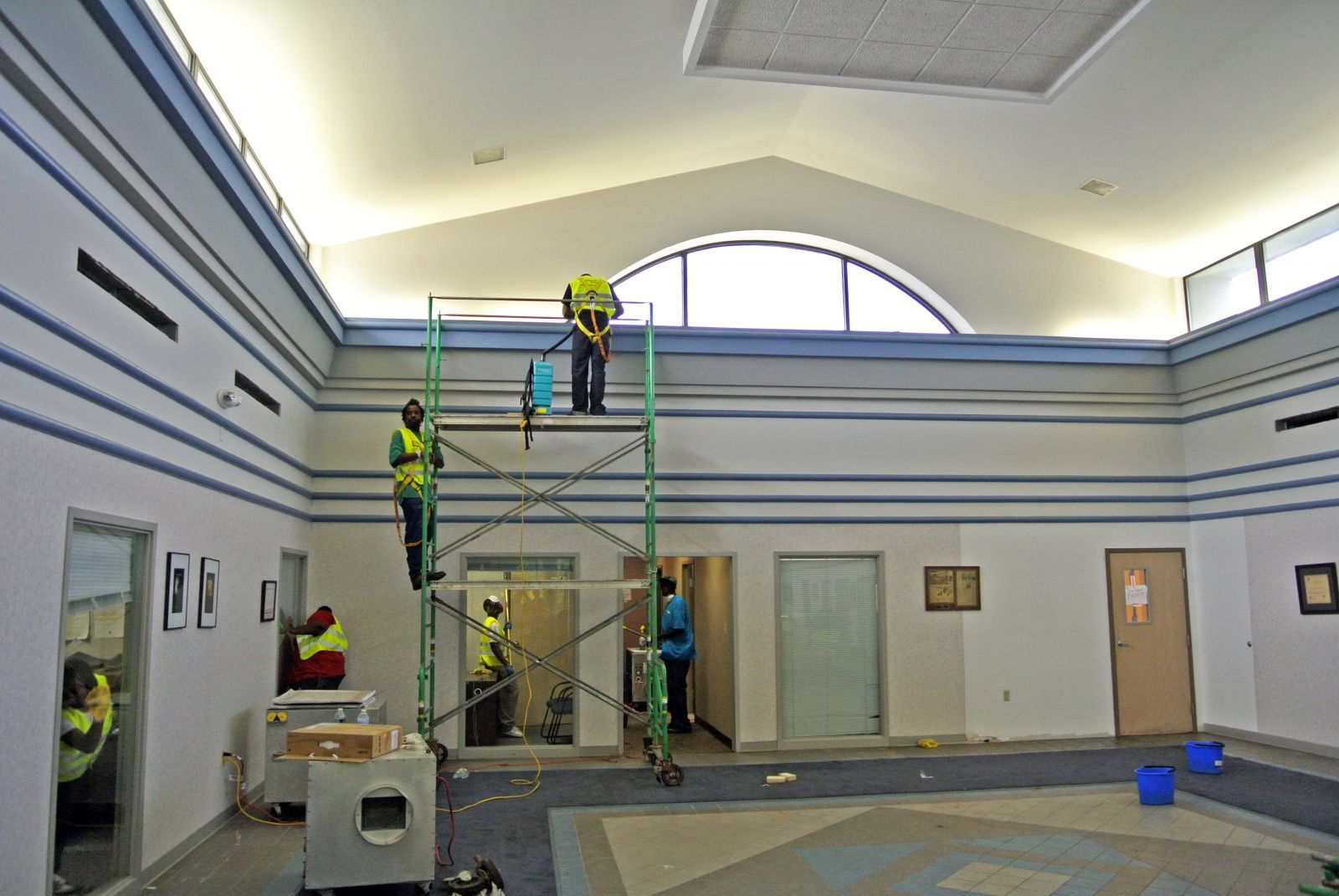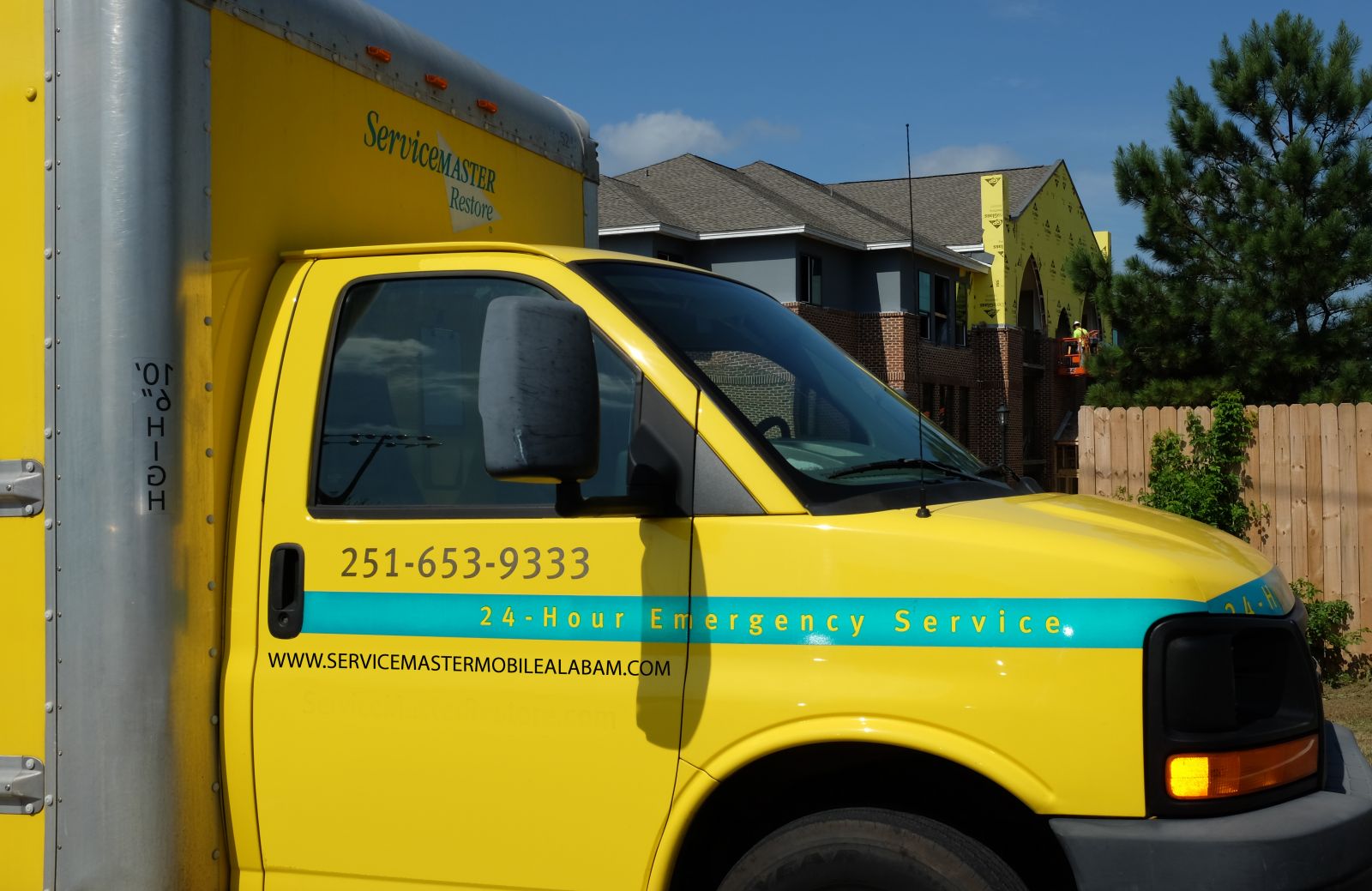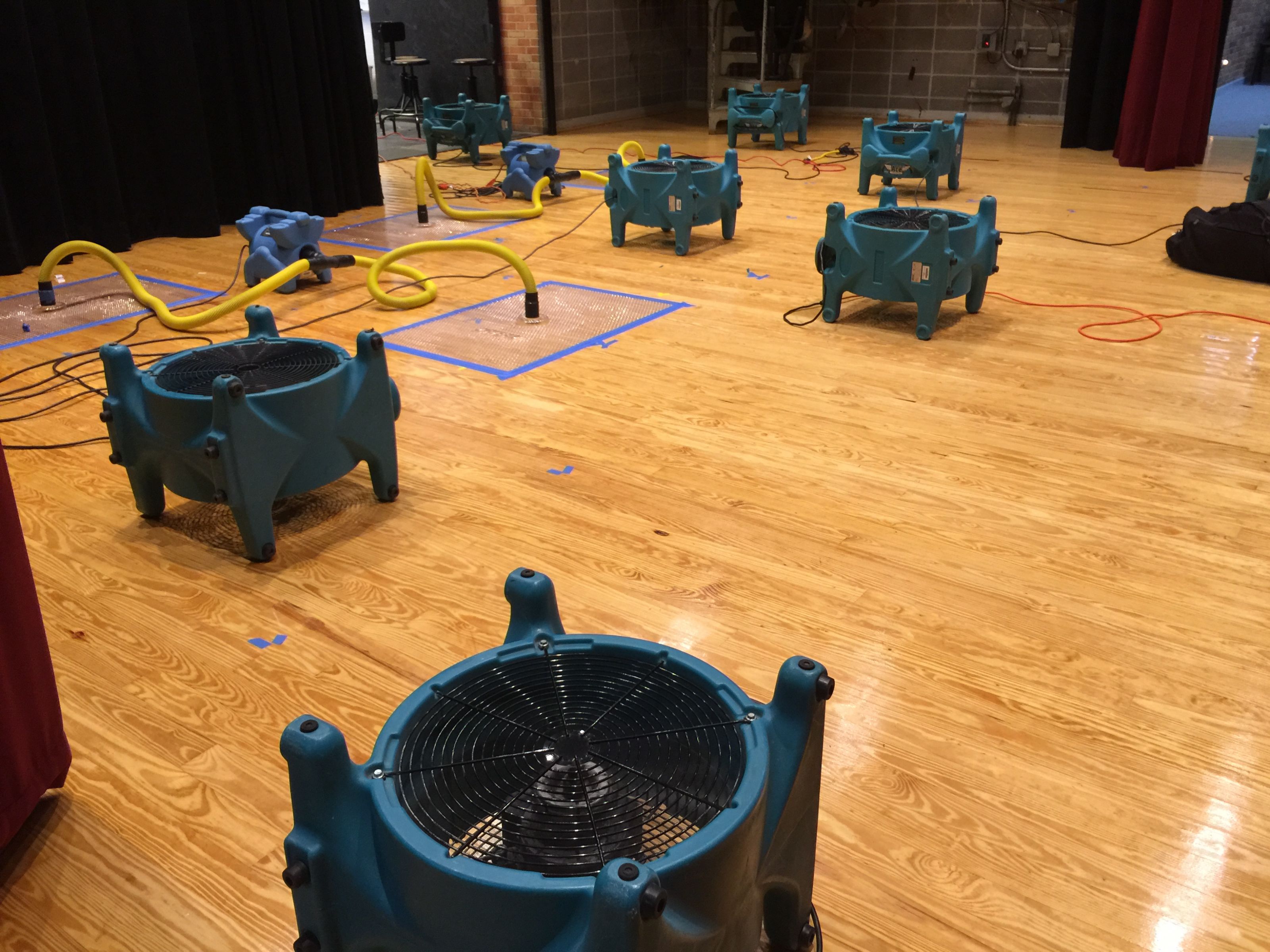 6. What other businesses are you in? We operate a commercial cleaning and janitorial company separate from this company which we view as an assett to our offerings. We do not directly do CONSTRUCTION, which many insurance companies, as of this writing, most notably State Farm and Allstate, have deemed as a conflict of interest. Our personnel work for our companies full time and we focus on the mititgation and remediation business full time. We are here to save our customers money. If the insurance company allows, we can provide a list of very reputable contractors for rebuild, and you can be assured that both us and your chosen contractor, are BOTH working to limit your losses and save you and your insurance company on your claim, and thus YOU on your future insurance premiums.
7. Do you adhere to some quality standard? We are an IICRC certified firm and our people are trained in all aspects of the remeidation business by the IICRC training methods and have certifications. We are also Quality Assured by ServiceMaster and are a Quality Service Contractor. We also have had quarters whereby our customers rated us 100% in terms of customer satisfaction. Are you certified? We are certified to do mold remediation, water damage restoration and fire restoration.
8. How do you clean fires? We have a team of ladies who clean structure and contents. We do not hire temporary workers, unkempt baggy-pants-below-the-hip, looking workers. We have the finest technician staff in the Gulf Coast and it shows by our customer satisfaction ratings. There are more articles on our fire restoration service & videos on our web site. http://www.servicemastermobilealabama.com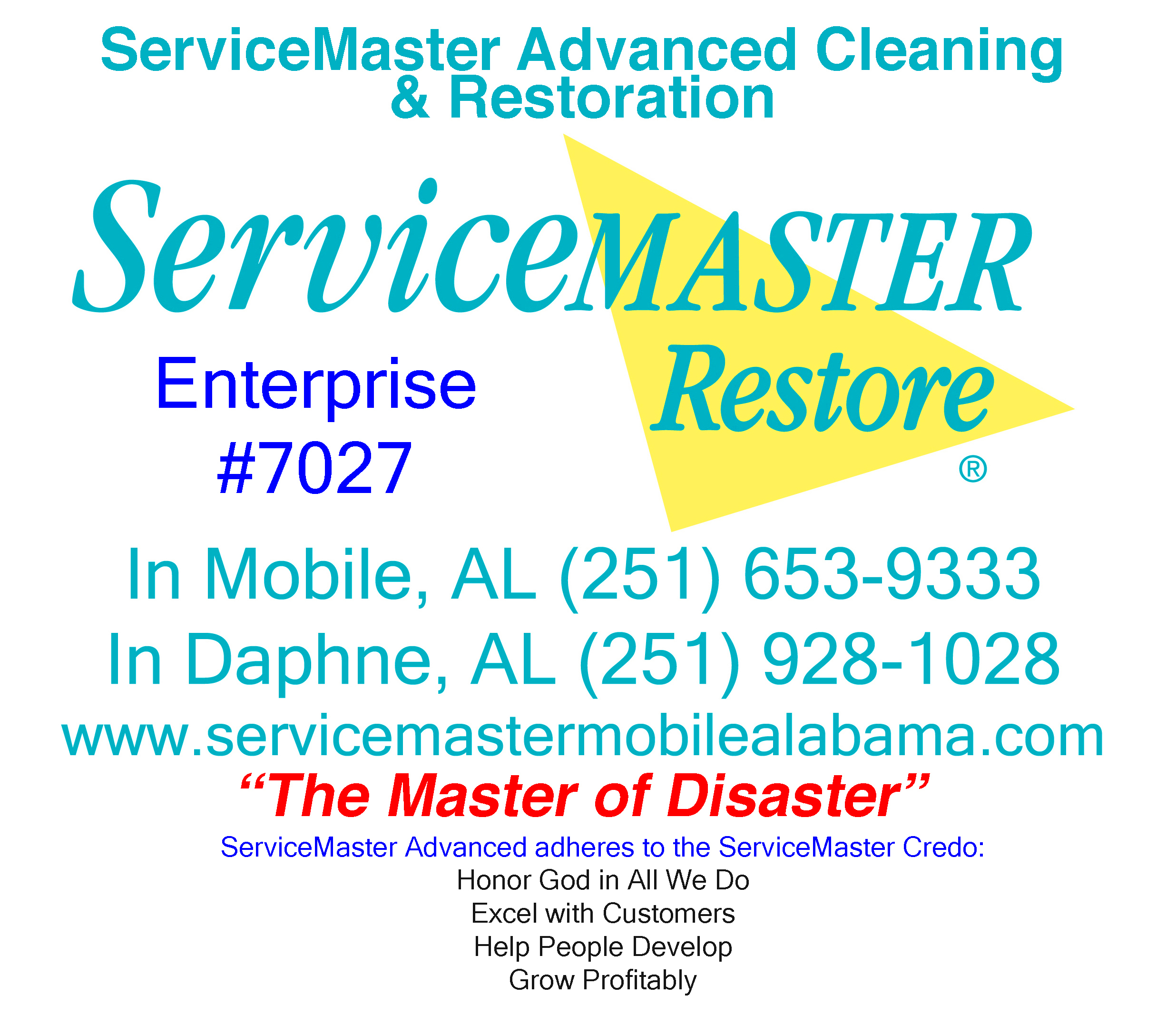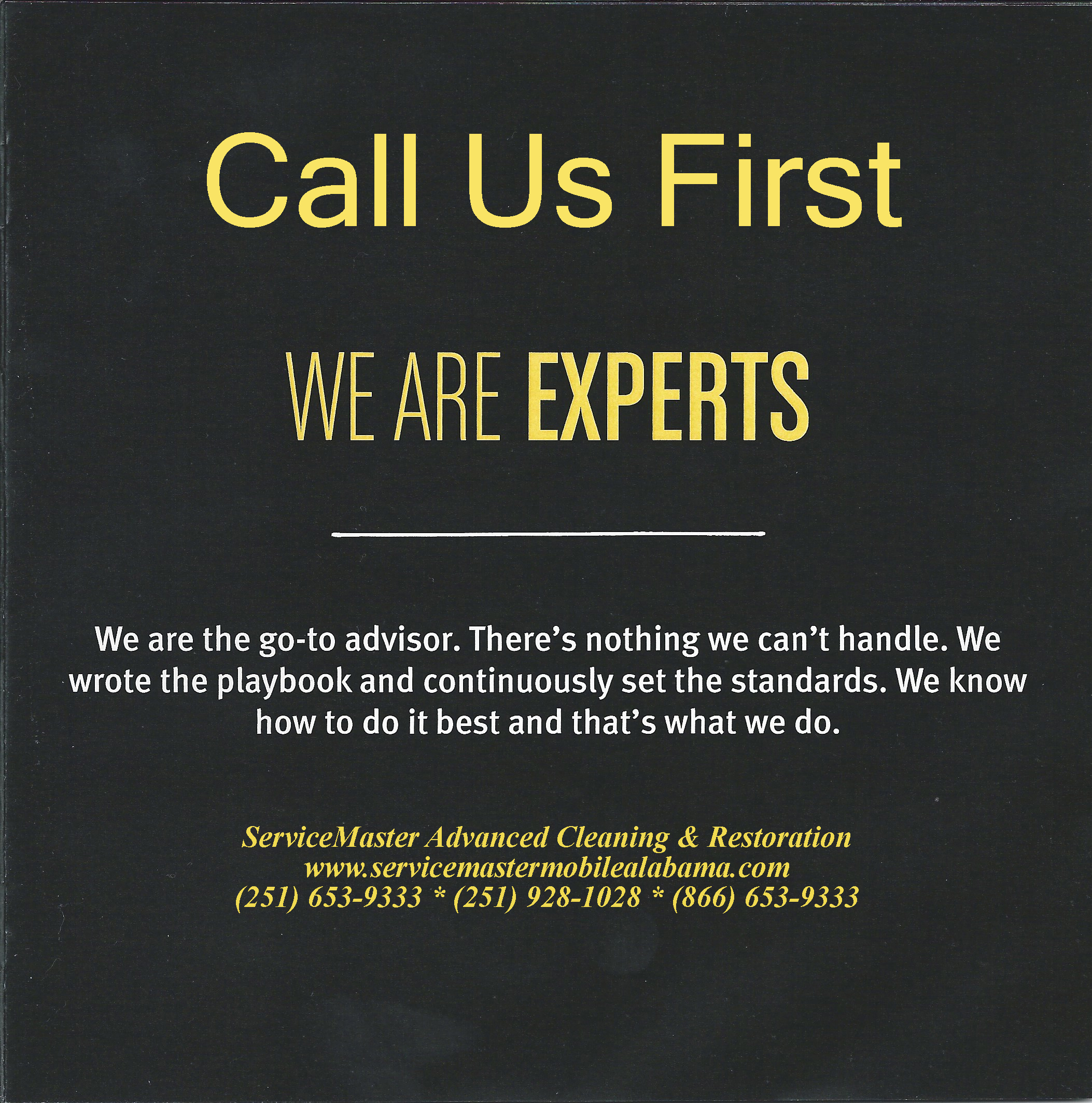 9. Are you certified to work for my insurance company? Is your company an approved vendor? We are on every insurance program operating in the lower Alabama and the Mississippi Coast. Many of these small companies resort to paying plumbers for leads. They add this to what they charge you and they over-charge your insurance company. If the insurance company resists, these fly-by-night operators then bill you for the difference. The presence of a web site and/or recent additions to Google search, are no guarantee that the company is eithical. Nor is a listing with the BBB or Angie's list. These can be fooled too. Check the reputation. Our is spotless and we have been here. Do you have workman's comp insurance, general liability insurance AND pollution insurance. We do. We bet that they don't have all three or don't know if they do. What happens if they leave your house/building half done & you get mold? What happens if they overbill your insurance company, and your insurance refuses AND they sue you for the overage? We don't play games. We give 'not to exceed' estimates at the outset.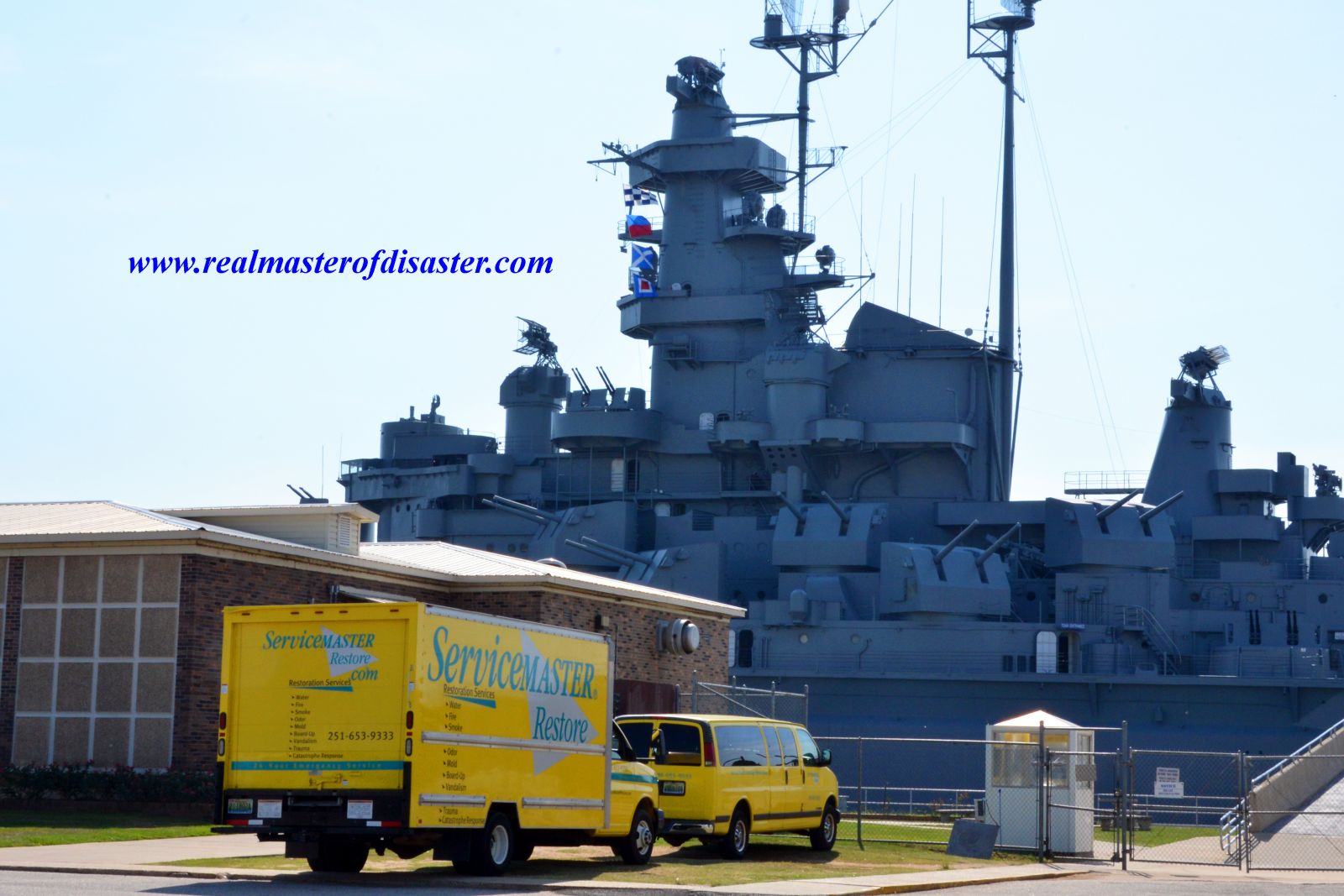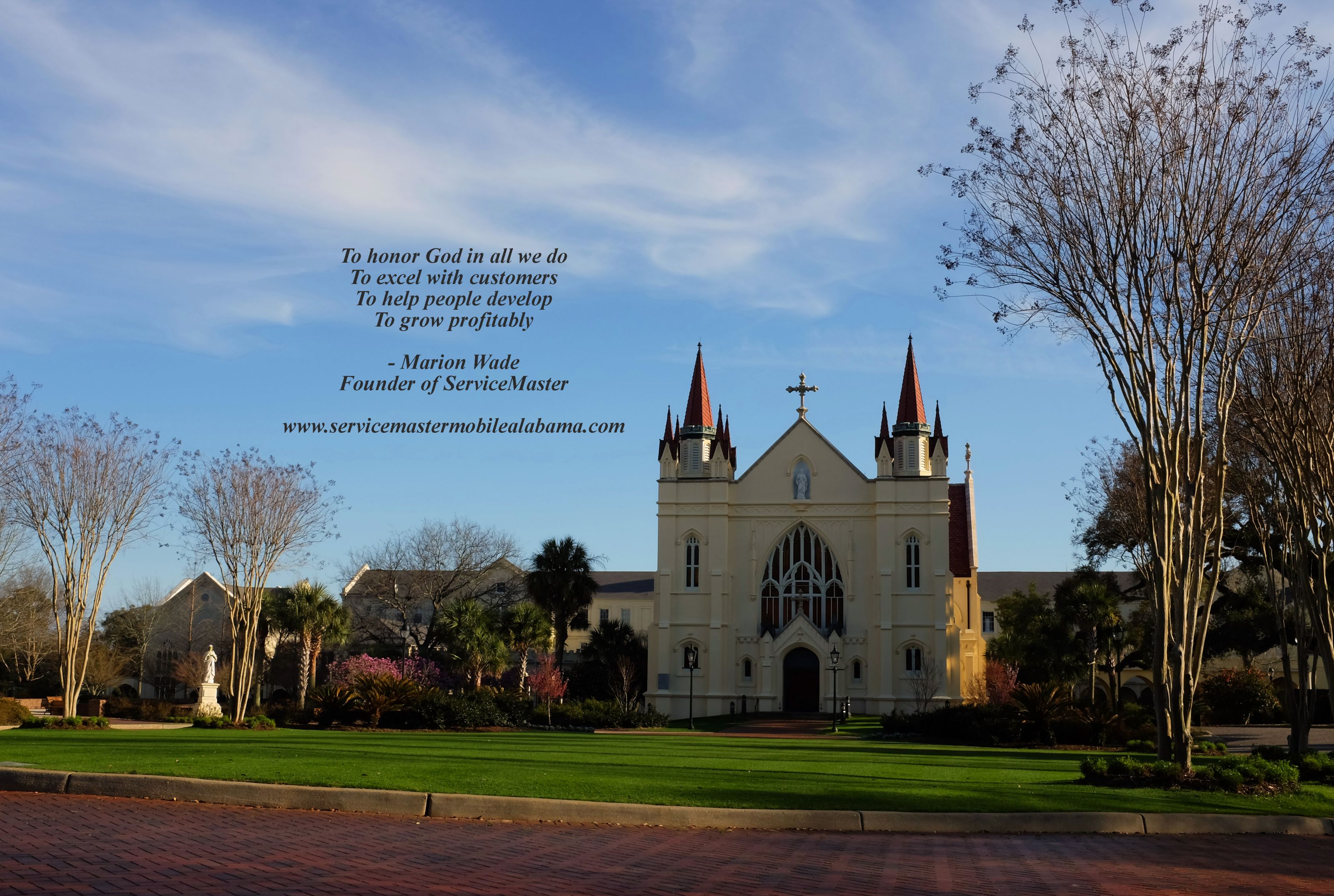 10. If they would decieve you on the internet, what does that say about their ethics? Our business DEPENDS upon our honesty and ethics. We are called upon by many major insurace carriers to view losses that they never send an adjuster to view. We take photos and do readings and report back to them. Our integrity is paramount to our business and how we go to market. There is a reason why some of these small new, mom & pop providers, are not on any insurance programs directly.
We cannot overstate this enough. Be careful with whom you do business!
ServiceMaster Advanced Cleaning & Restoration, " The Master of Disaster" A ServiceMaster Restore Company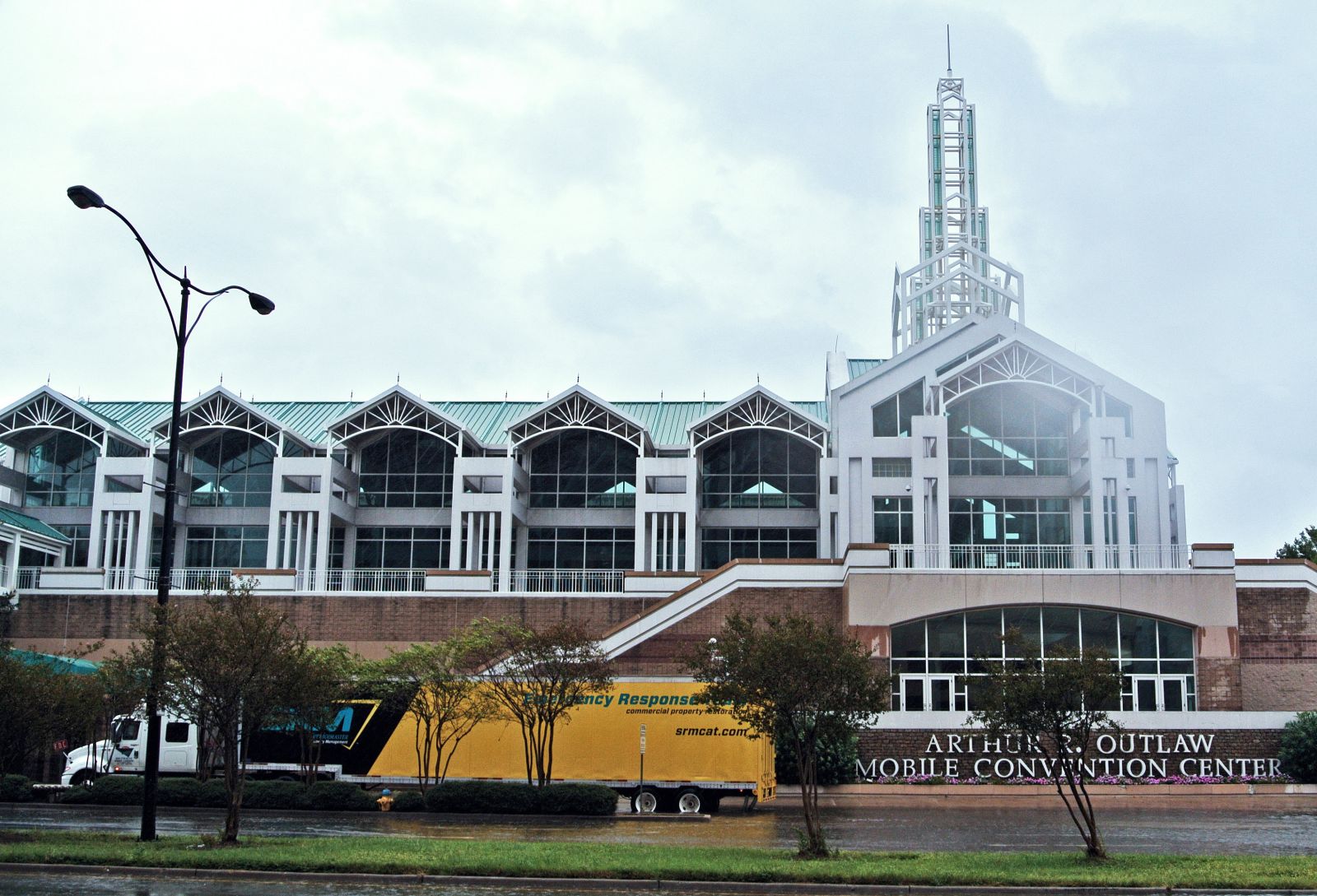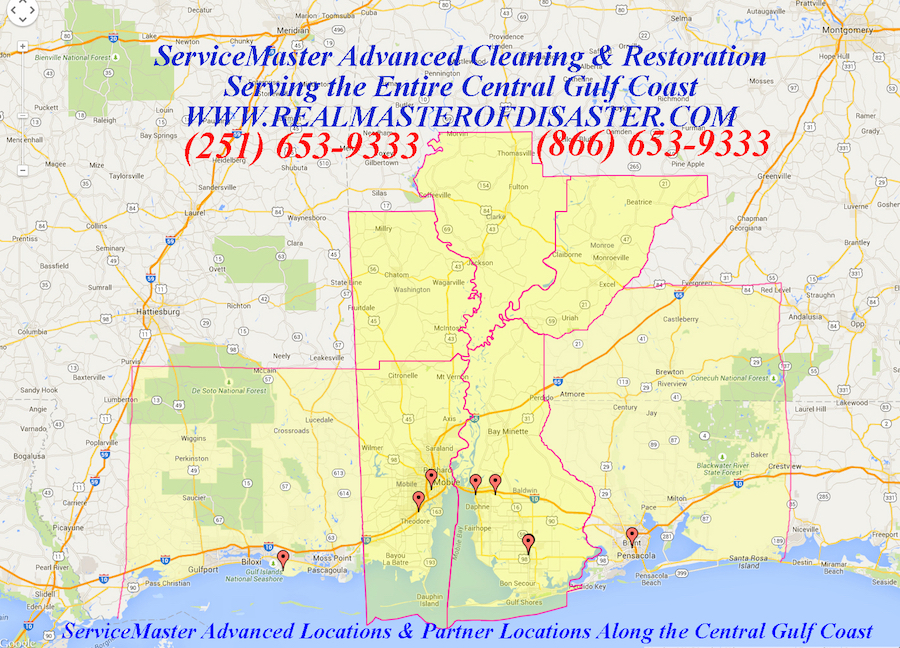 Remember that YOU AND YOU ALONE, decide who works in your home or business. YOU decide who handles your most precious of possessions! Tell your insurance provider that you want SERVICEMASTER ADVANCED or call us directly. Make sure that there is no confusion. There are other mitigation companies, and even others with similar sounding names. We are ServiceMaster Advanced, The Master of Disaster. "WE WOULD BE HONORED TO SERVE YOU." (251) 653-9333, (251) 928-1028 & (866) 653-9333. www.realmasterofdisaster.com.
ServiceMaster Advanced Cleaning & Restoration adheres to the ServiceMaster credo developed by the ServiceMaster founder, Marion Wade many years ago:
Honor God in All We Do
Excel with Customers
Help People Develop
Grow Profitably