(251) 653-9333 and (251) 928-1028 are the numbers for ServiceMaster Advanced Cleaning & Restoration in Mobile, AL. Over thirty years plus, ServiceMaster has handled some of the largest cleanup jobs, for some of Mobile's most well known residents and commercial entities. From tornado cleanup jobs during the tornadoes of Christmas 2012 in Mobile, and in Hattiesburg, MS in 2013; to hurricane cleanup jobs in Hurricanes Ivan, Katrina, and every Spring rain and flood event to happen in the area in the last quarter century, ServiceMaster Advanced has been there.
The Baton Rouge Flood of August 2016 was enormous. ServiceMaster Recovery Management franchisees, and others, shown in this video, are among the many trying to help people and businesses put their lives back together.
This brief video, shows a lot of ServiceMaster personnel, trucks and equipment. It also shows a desiccant drying system set up in a large retail store. We also have another video of this drying system up close. What isn't shown is inside the store where the dehumidified air is piped in to dry and stabilize the interior to prevent mold from setting in. The store's contents were a total loss. The structure itself still needed to be humidity controlled after the flood to maintain a healthy environment. ServiceMaster's them of qualified SRM - ServiceMaster Recovery Management professionals are prepared to help customers anywhere in the United States. In Mobile, ServiceMaster Advanced works as a first responder and right alongside our SRM group. We work for them, with them, and we call them in to work for us. It is a seamless partnership that keeps the customer's property as the first and foremost concern.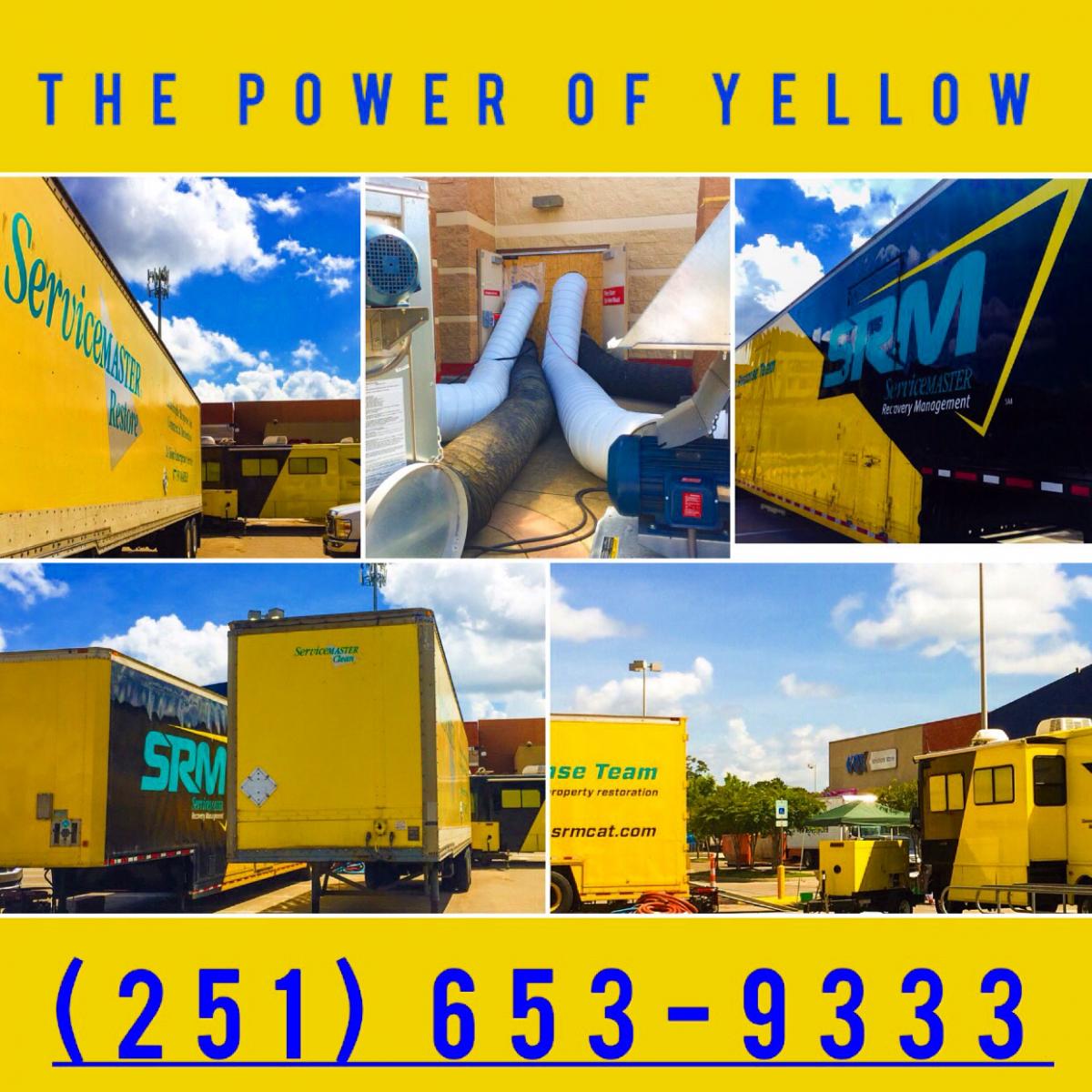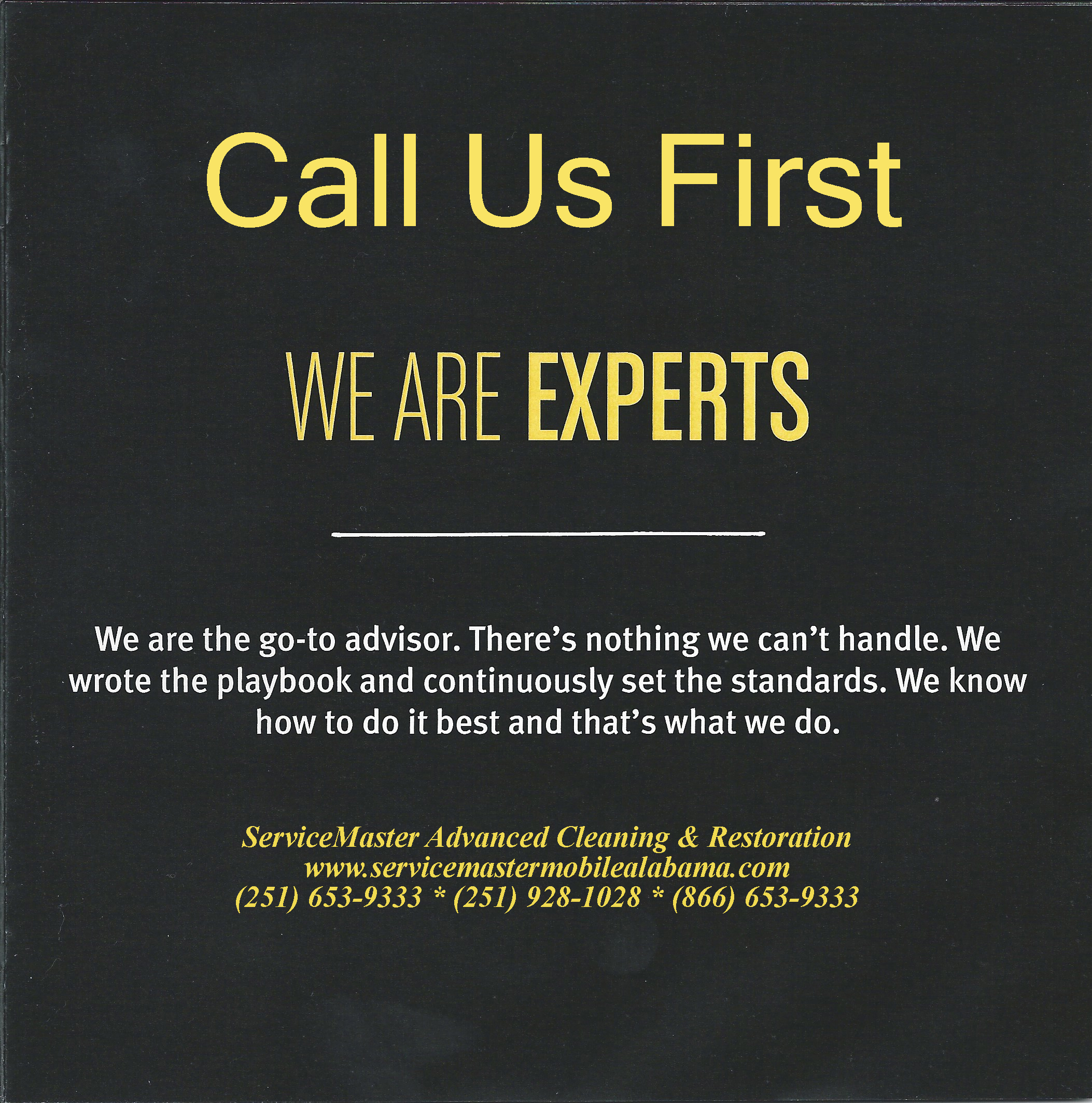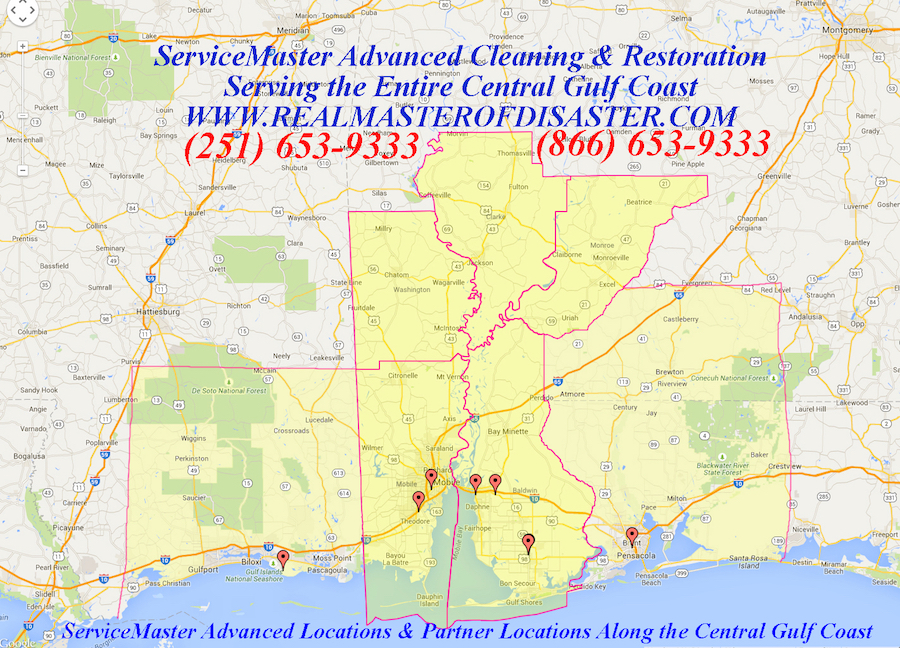 Remember that YOU AND YOU ALONE, decide who works in your home or business. YOU decide who handles your most precious of possessions! Tell your insurance provider that you want SERVICEMASTER ADVANCED, enterprise number 7027, or call us directly. Make sure that there is no confusion. There are other mitigation companies, and even others with similar sounding names. We are ServiceMaster Advanced, The Master of Disaster. "WE WOULD BE HONORED TO SERVE YOU." (251) 653-9333, or (251) 928-1028.