While a lot of so-called remediation franchised companies, rely on stock pictures to advertise their work, ServiceMaster Advanced Cleaning and Restoration in Mobile and Baldwin County, AL can show actual jobs that we have performed and can give you references. We offer guidance, competitive pricing and will not remediate any structure the has not been tested. We will not waste your time and money on cleaning up something that has not been proven to be mold. Our reputation is paramount to us, as is your safety! If you want honest advice, make sure you call us (251) 653-9333 or (251) 928-1028. You have nothing to lose by having an open and honest discussion with one of our remediation experts.
You also may wish to read one of our articles on http://www.servicemastermobilealabama.com like perhaps this one: http://www.servicemastermobilealabama.com/When-should-I-seek-mold-testing-Mobile-AL.html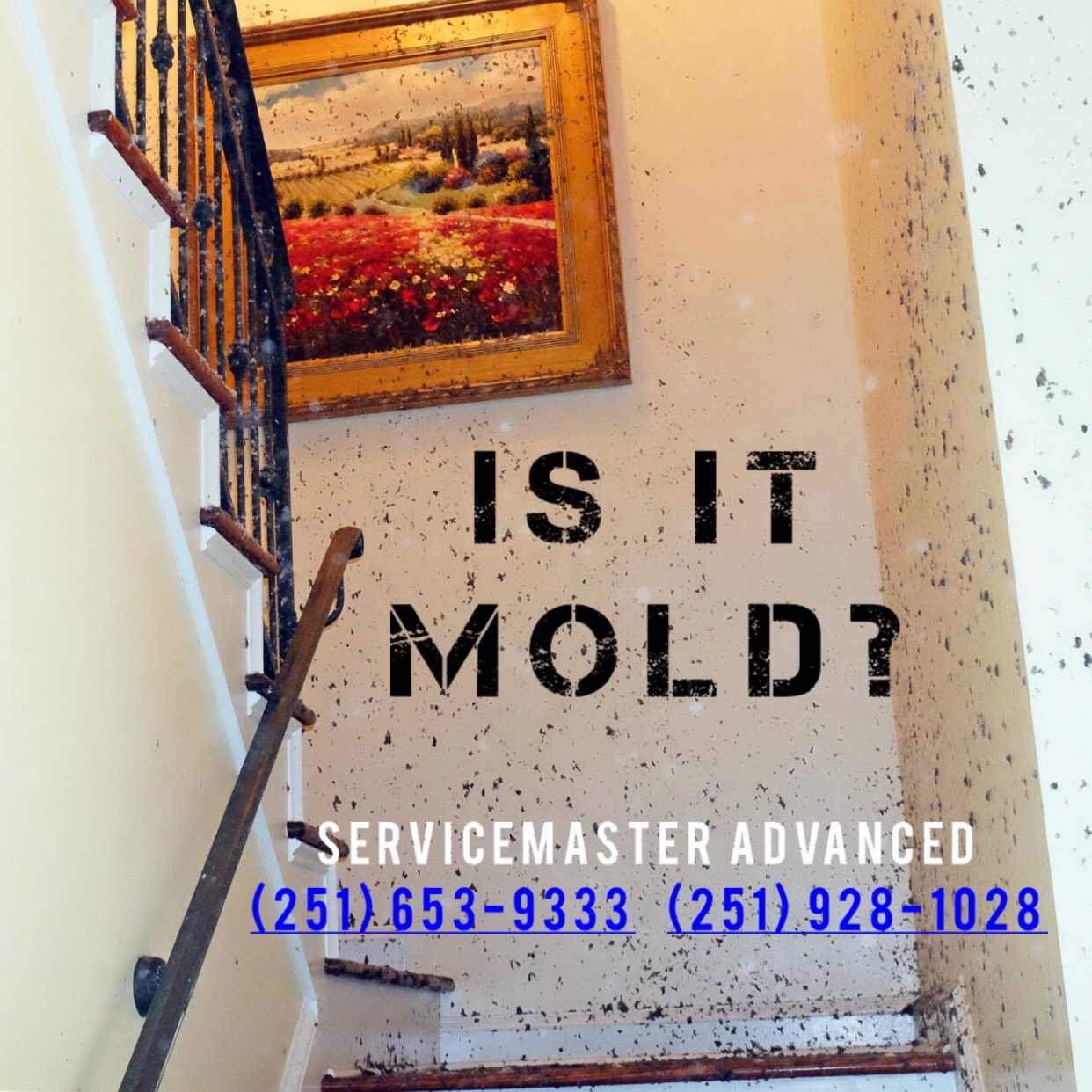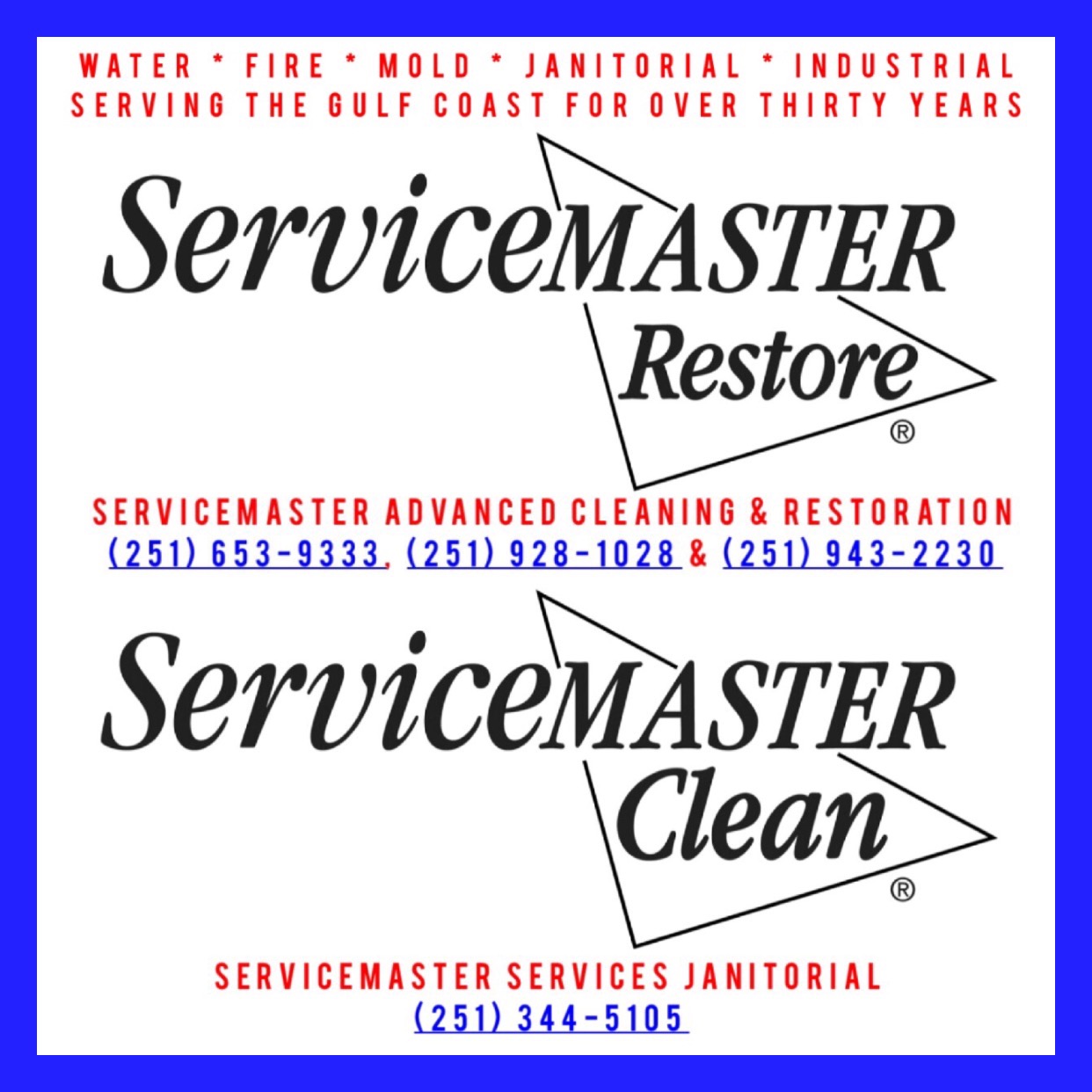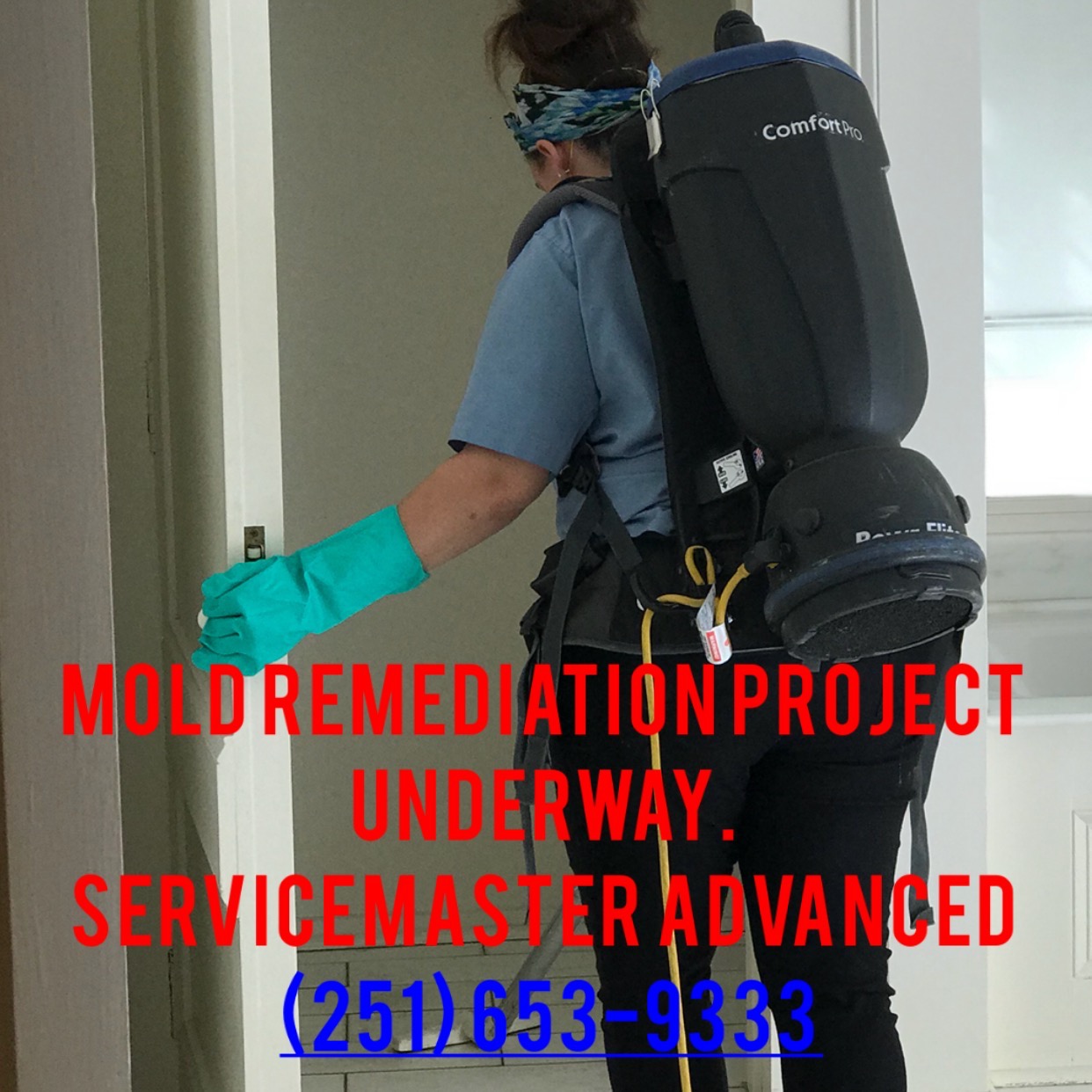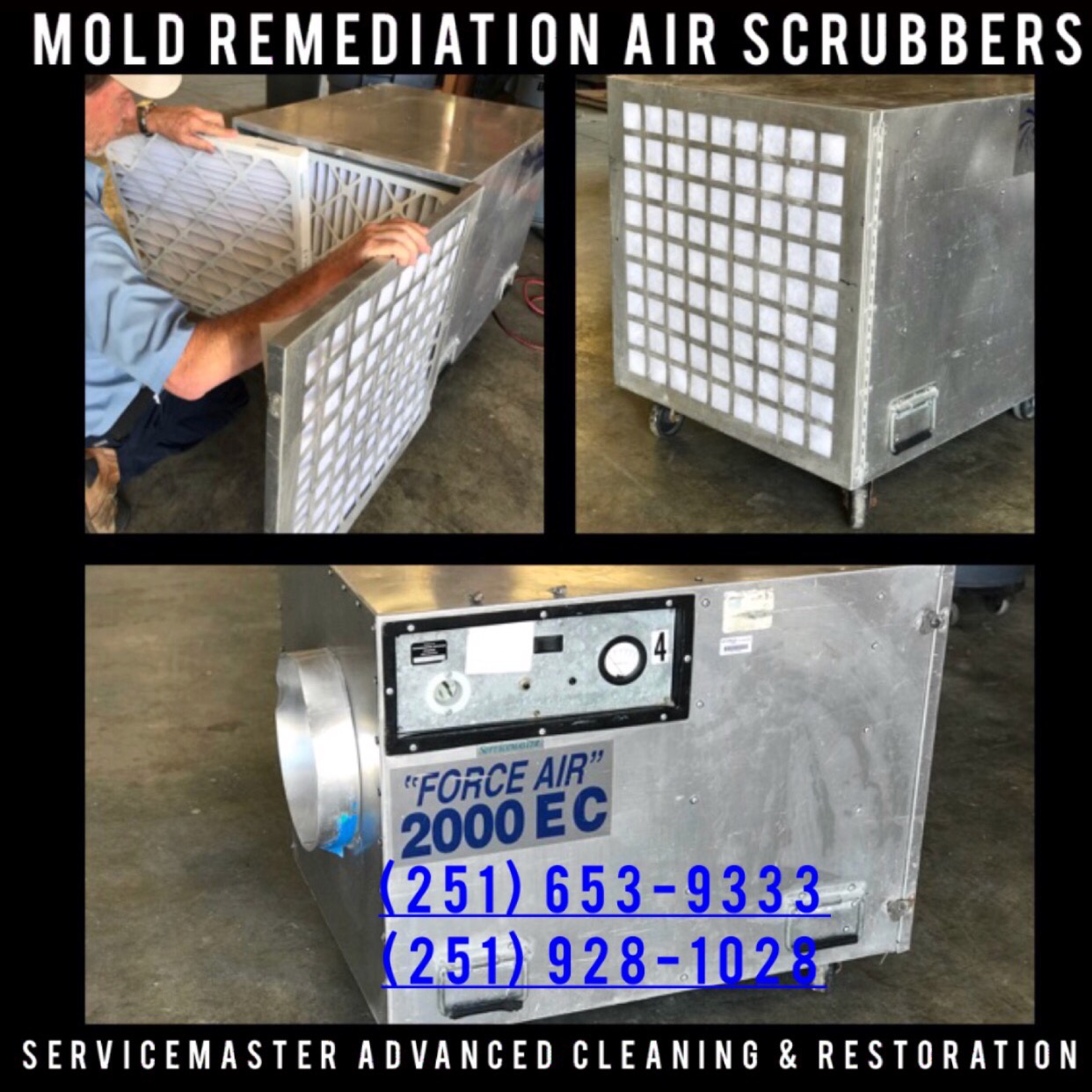 On the subject of mold remediation, and mold information in general, it is the duty and quest of ServiceMaster Advanced Cleaning & Restoration, to educate our customers and the public as much as possible. There is a lot of information published about mold. We believe the consumer should educate themselves, and obtain information from a variety of sources. We believe that after the consumer has done their homework, they will clearly understand why our approach is one of extreme caution, with the health of the individual as our first and foremost concern.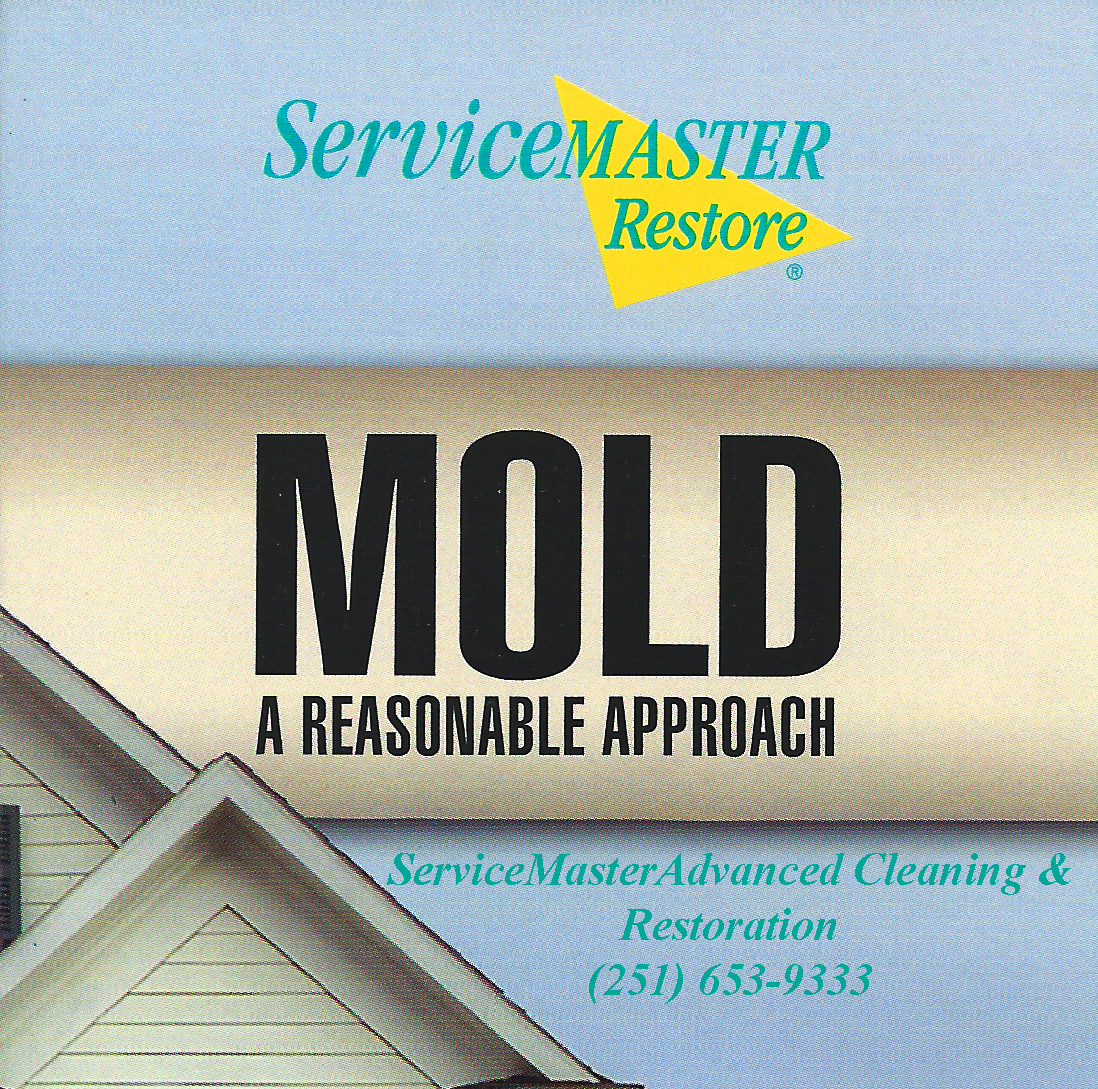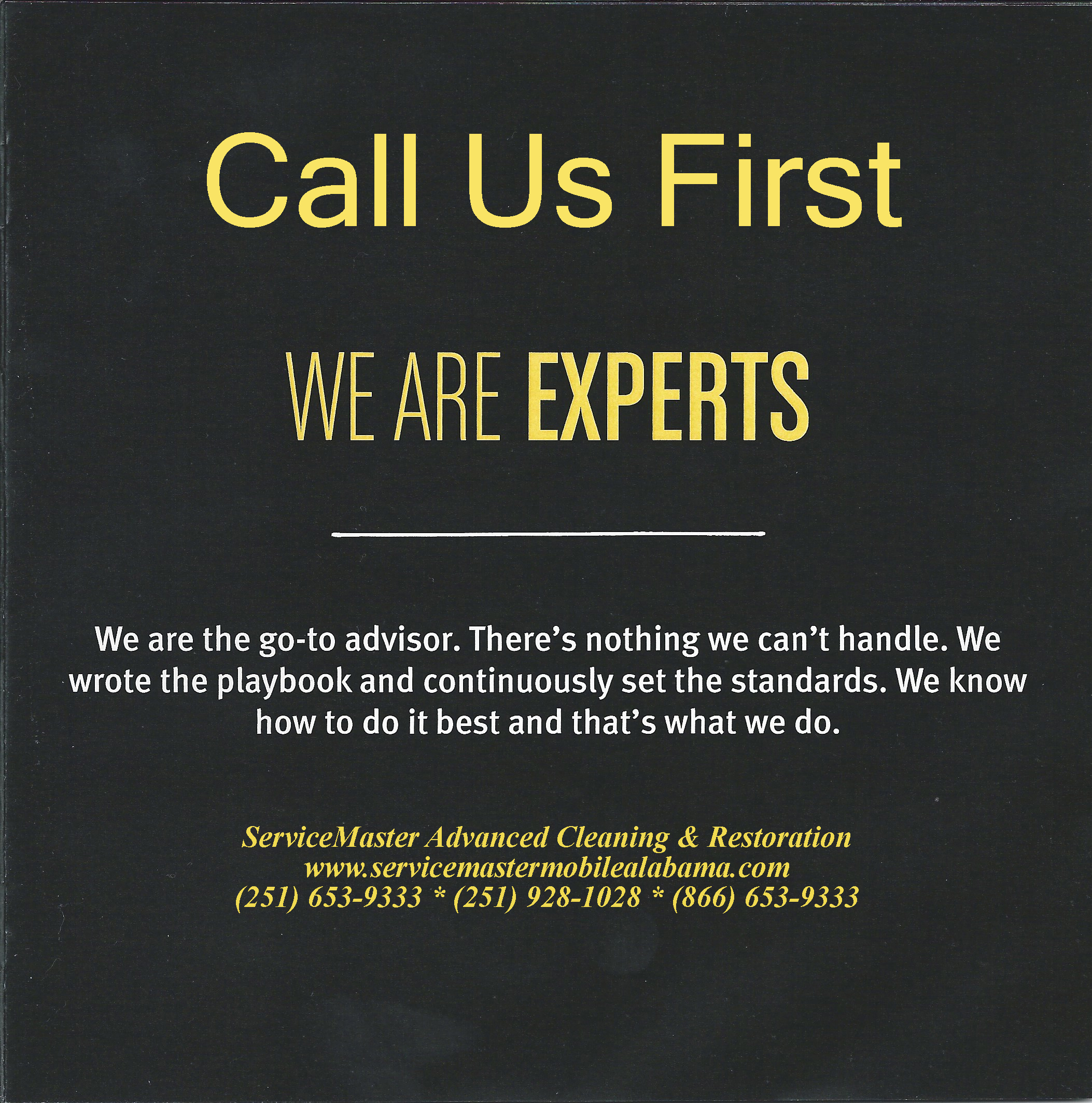 Before You Hire A Mold Remediation Company, read this.
CERTIFIED Mold Remediation Requires Training & Knowledge
If you have a mold issue, make certain that you hire a CERTIFIED mold remediation professional. Ask to see their certifications. Ask to see their insurance. Mold can be a serious health hazard, and you shouldn't take a chance with anyone that says it can simply be torn out! The airborne spores left from the removal of affected drywall and contents, are typically the very thing that will cause health problems. If every square inch isn't properly cleaned and the air filtered, the resulting spores can be enough to cause serious health issues. We will not take a chance with your health. We only know one way to do the job - the right way. This involves total elimination and removal of all visible and airborne mold spores. - ServiceMaster Advanced - The Master of Disaster (251) 653-9333, (251) 928-1028.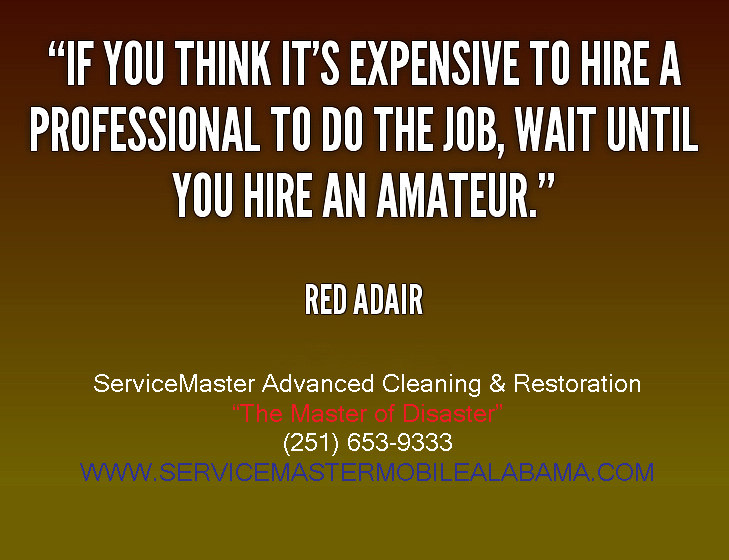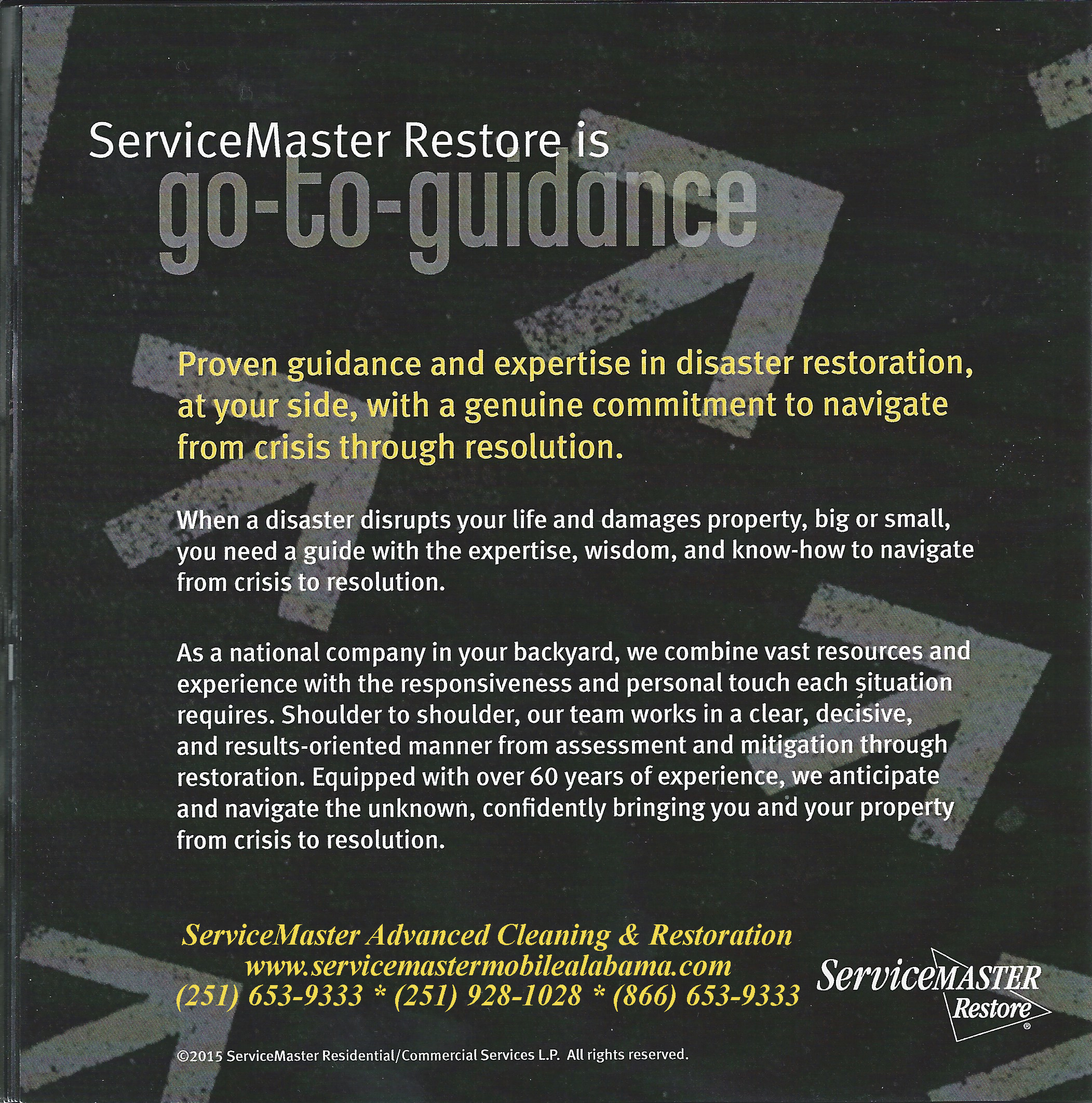 Below are some mold remediation pictures of actual jobs that we have performed. Without publishing a lengthy article about our capabilities, these pictures should give the reader a good idea of our level of expertise: